How to create a halloween wall hanging by steph ackerman
Create a Halloween Wall Hanging by Steph Ackerman
10
Using a chipboard skull from Eye Connect Crafts, paint with a thick layer of Gesso to create texture.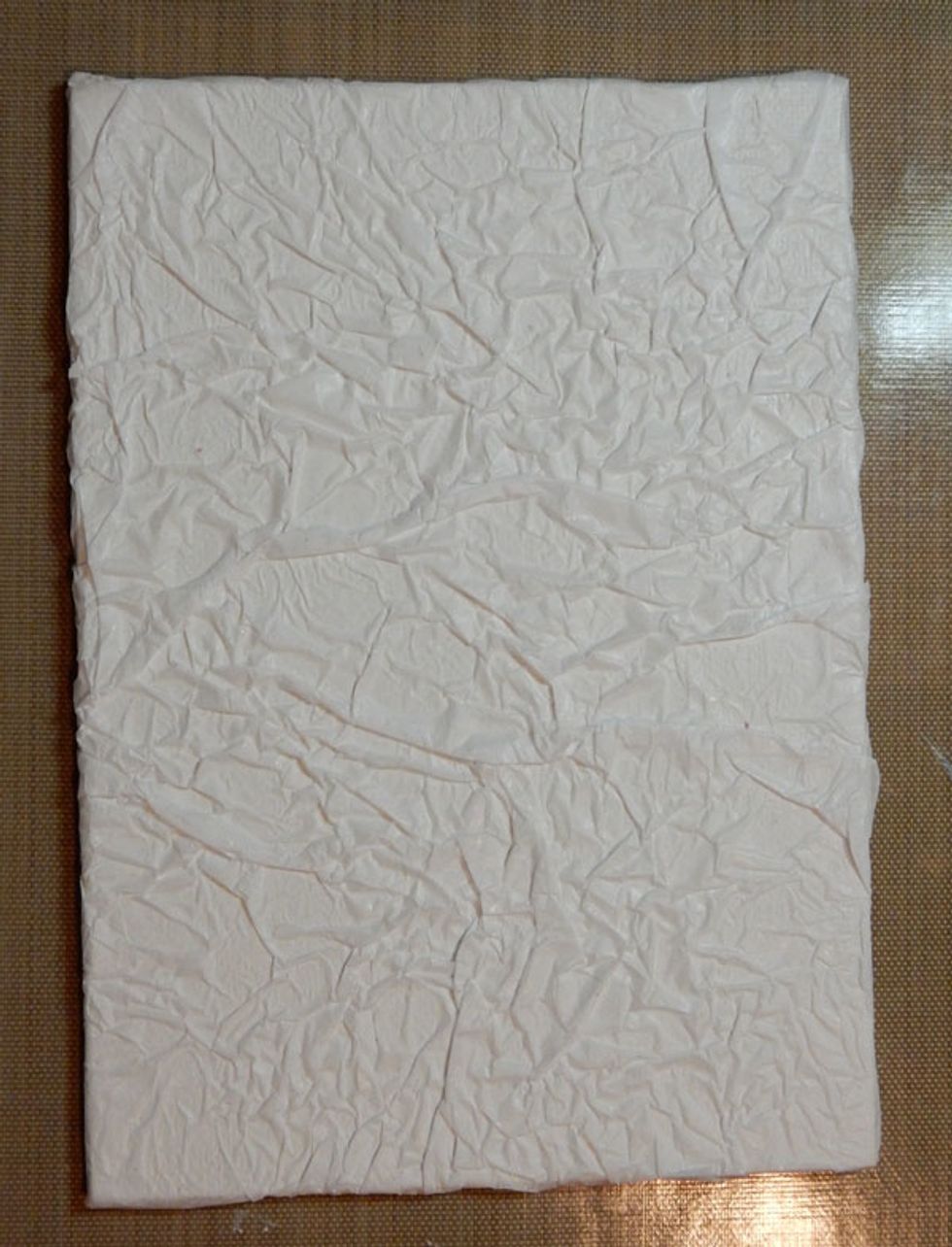 While waiting for the skull to dry, crinkle tissue paper and adhere it to a canvas panel. Let it dry before continuing.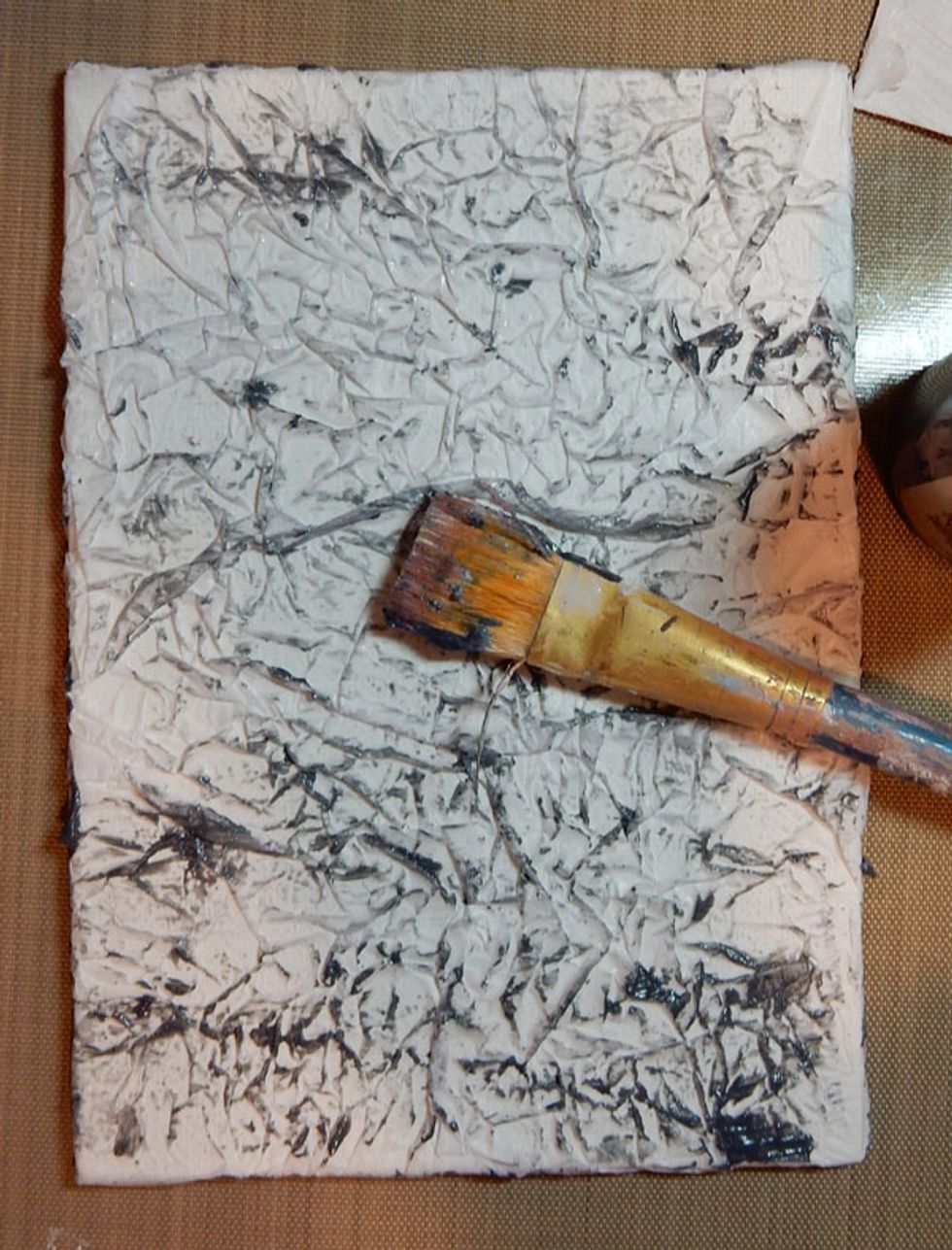 Paint Ash Velvet on the tissued canvas panel.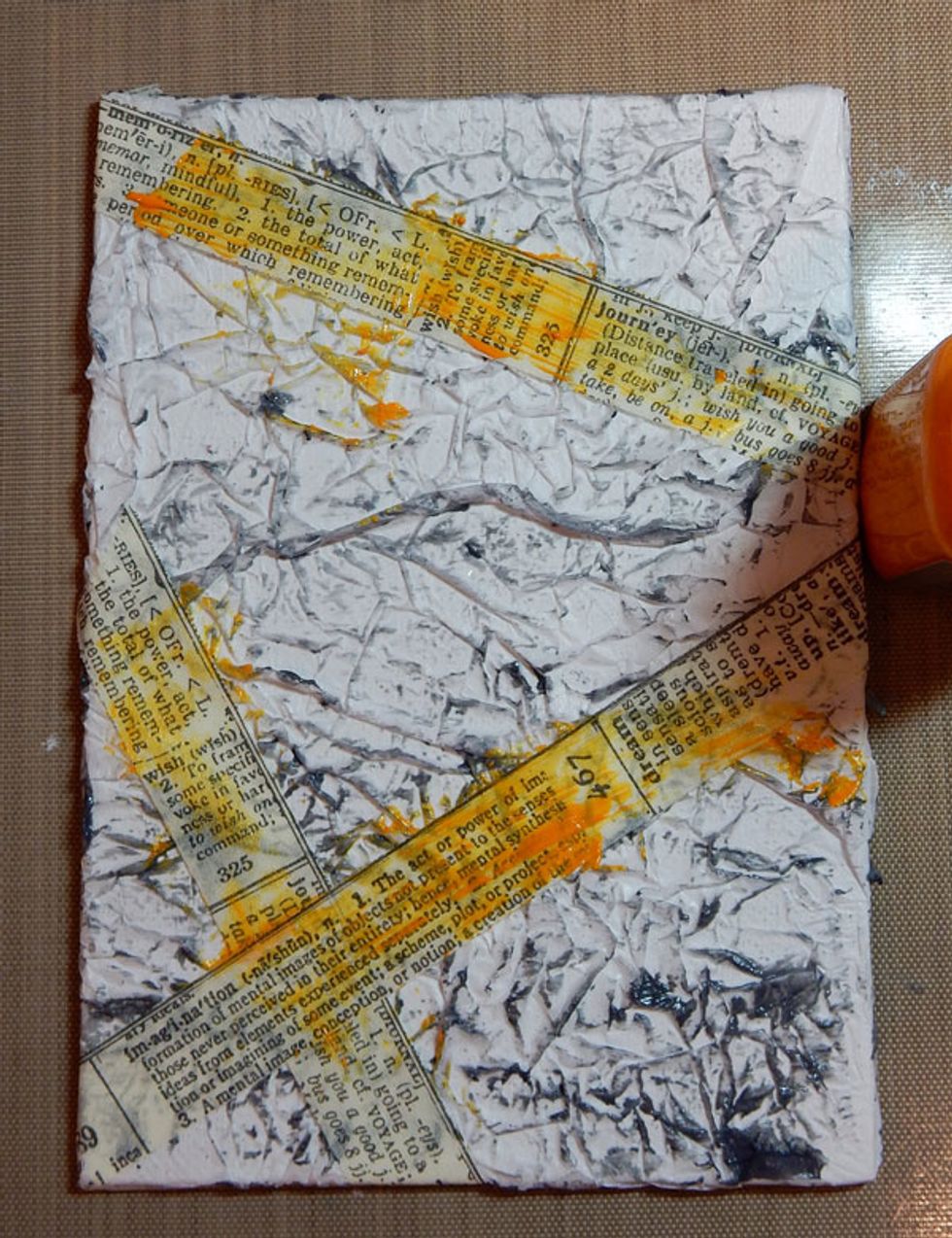 Add several strips of tissue tape to the canvas. Paint randomly across the canvas with Amber Gem Stones.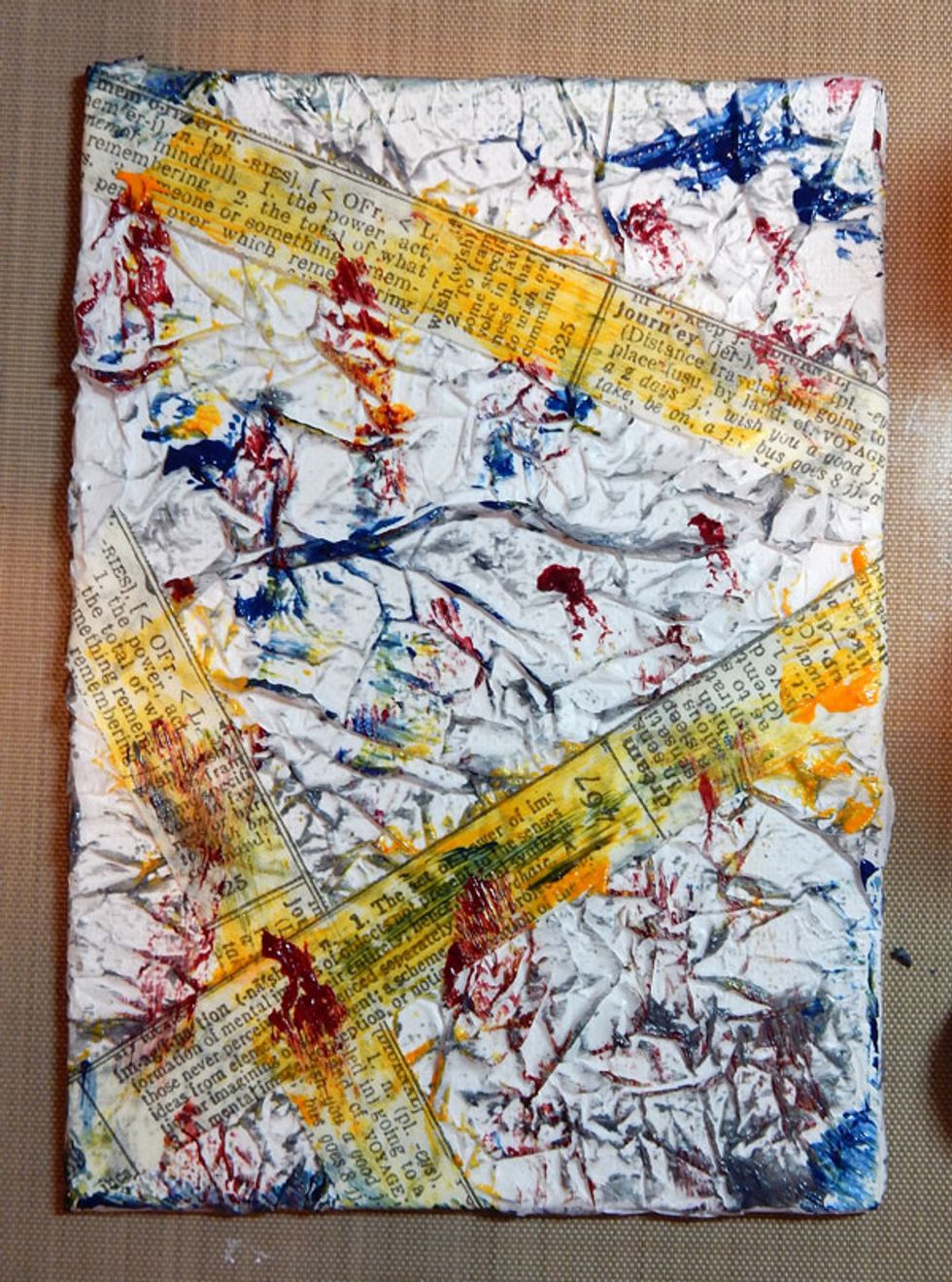 Dab Blue Topaz Gem Stones and Garnet Gem Stones on the canvas.
Add molding paste through the Cracked Stencil in the corners. Spritz Gold Colorations to the panel when dry.
Paint Garnet Gem Stones around the eyes and the mouth. Paint Amber on the head and add Ash Velvet along the edges. Use the Cracked Stencil and molding paste to add dimension about the skull.
Spritz Gold Colorations on the skull, then add twine to piece the mouth together. Add big wiggly eyes. Adhere the skull to the canvas.
Add twine to hang. Happy Halloween.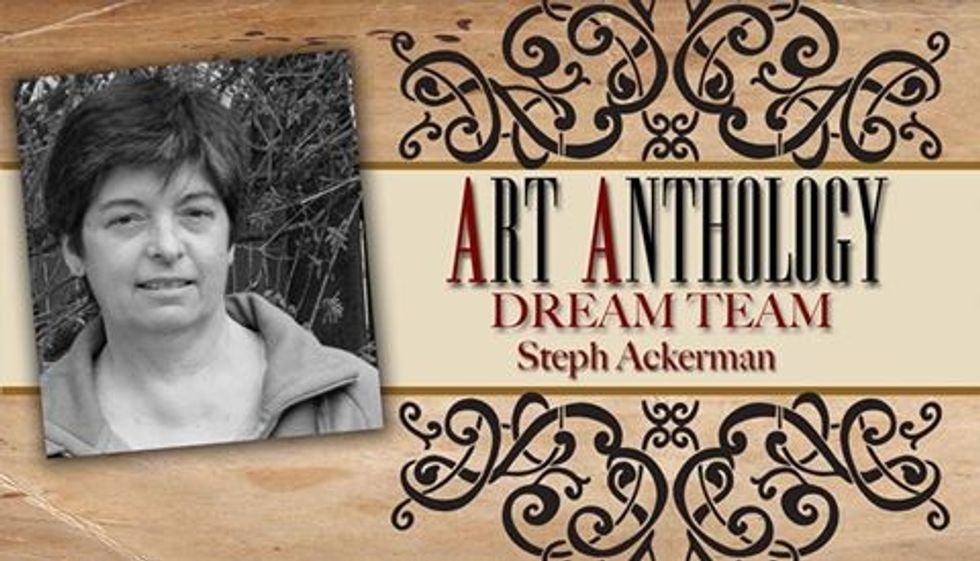 Thanks for stopping by. Please stop by my blog: www.stephaniescraps.blogspot.com.
Blue Topaz Gem Stones
Garnet Gem Stones
Amber Gem Stones
Cracked Stencil
Gold Colorations
Molding Paste
Eye Connect Crafts Chipboard Skull
Canvas Panel
Wiggly Eyes
Twine
Art Anthology
Art Anthology is a manufacturer of dimensional mediums.\n\nCome chat with us in our Facebook Group: Art Anthology Adventures in Art