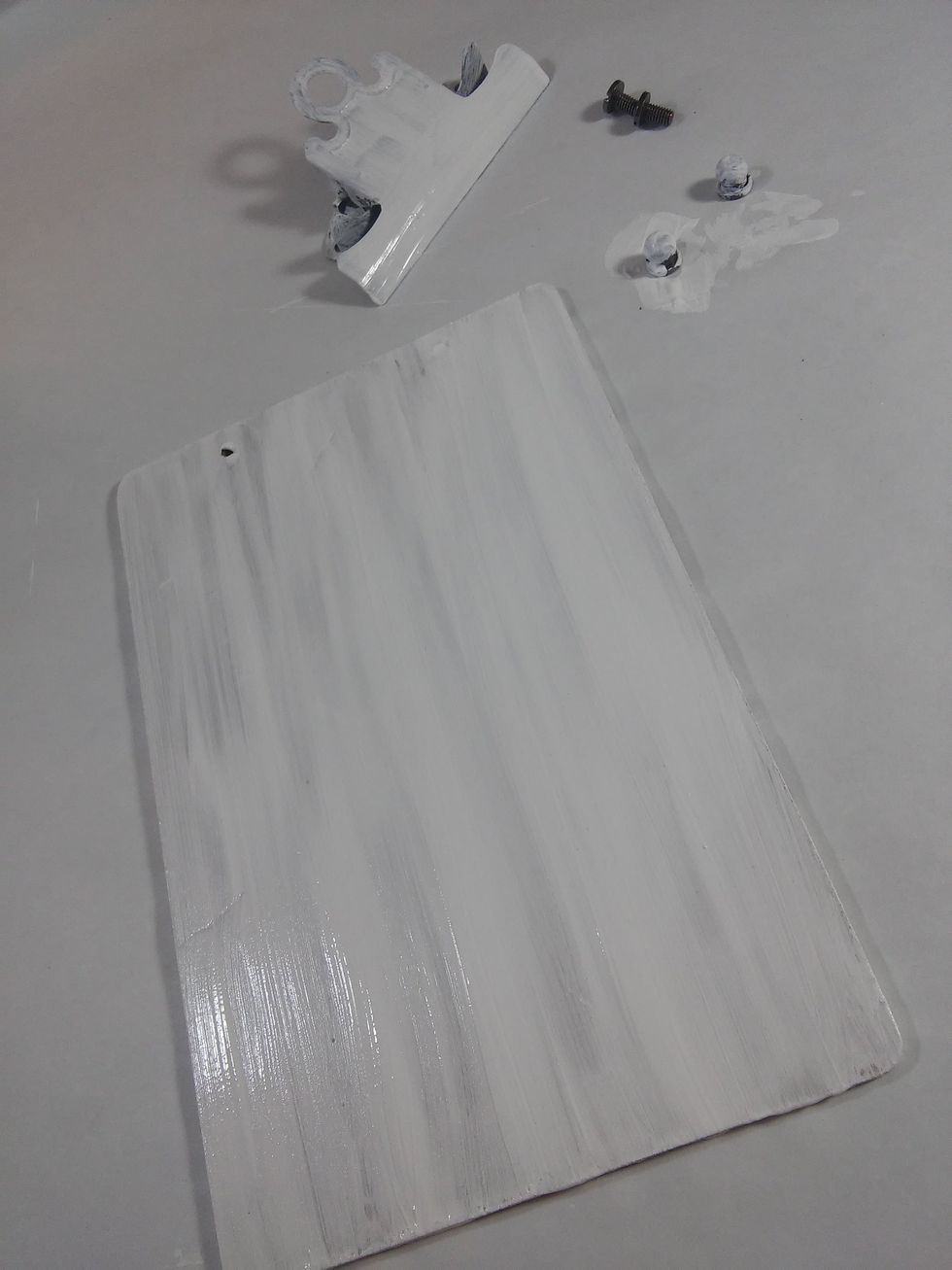 I took the hardware off the clipboard and painted everything with a nice coat of gesso.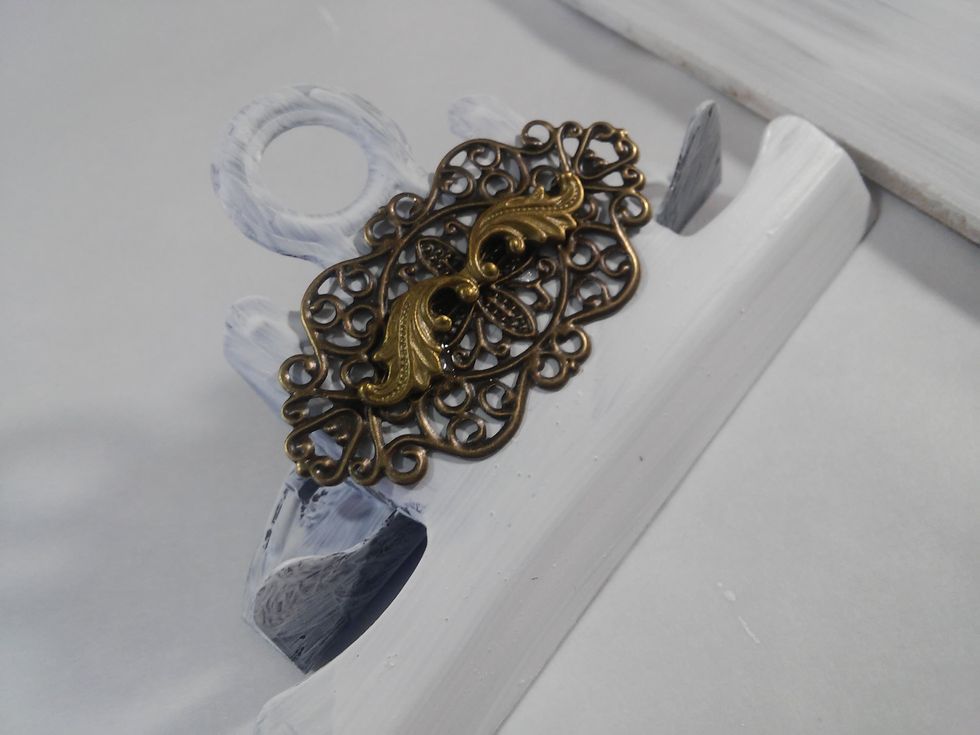 Then I decided to fancy up the clip with a couple metal pieces.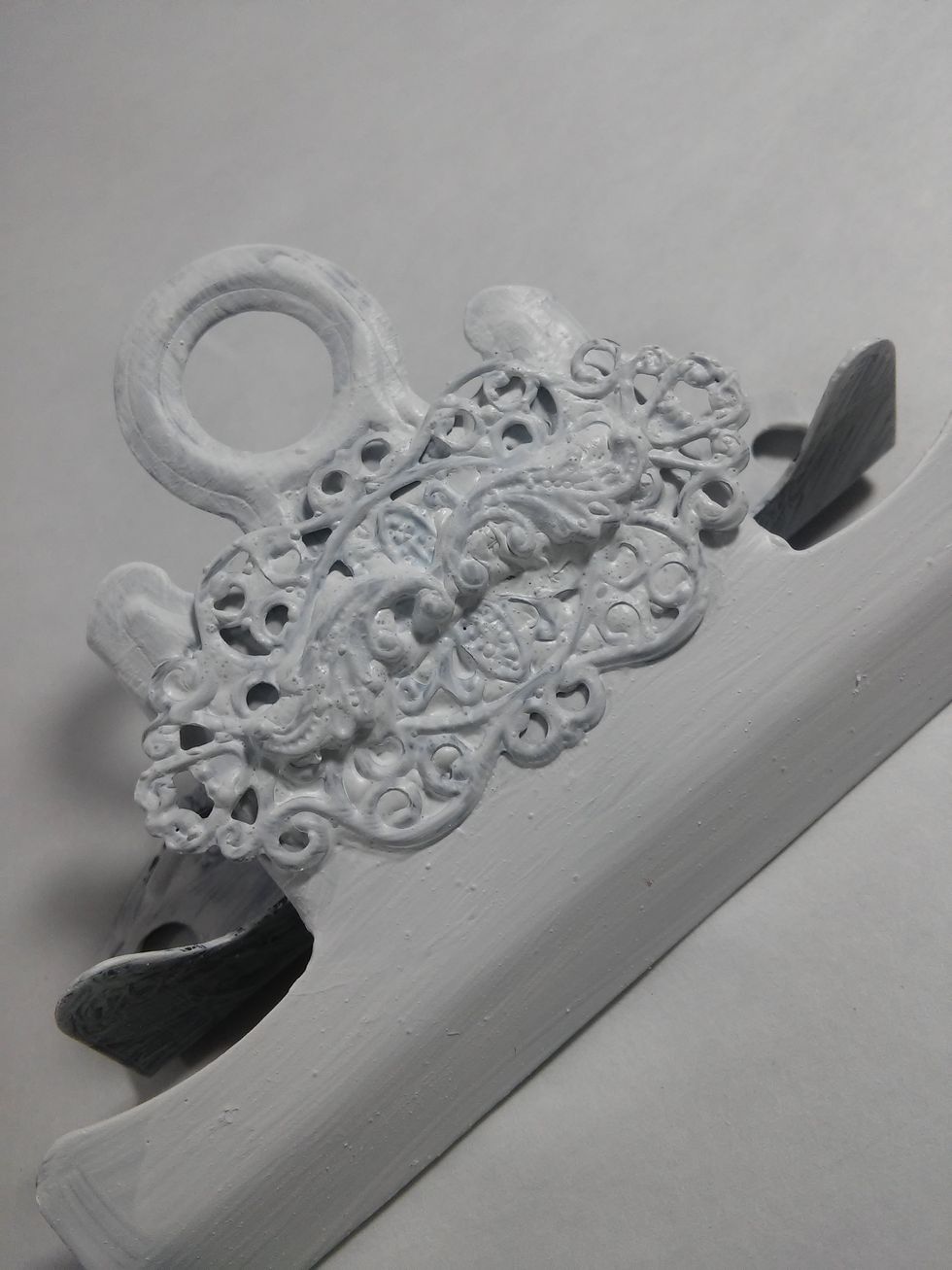 Have to give them a layer of gesso, too! Let it all dry completely.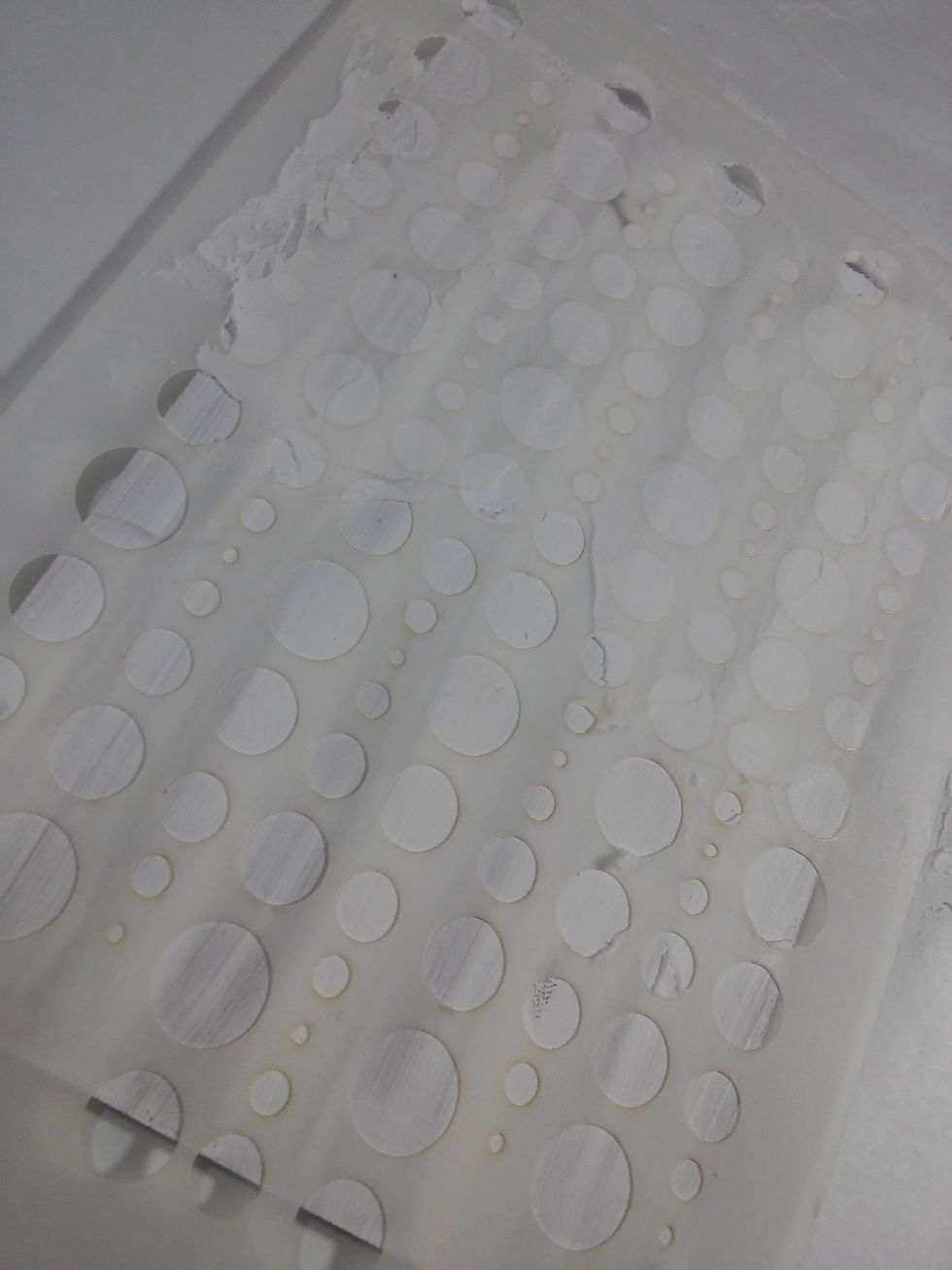 I chose the Bubbles Stencil for and all over texture with some paste. Again, let it dry. You can use your heat tool!
Using Copper Metal Effects Dimensional Paint, I painted over the clip. You'd never know it used to be silver. :)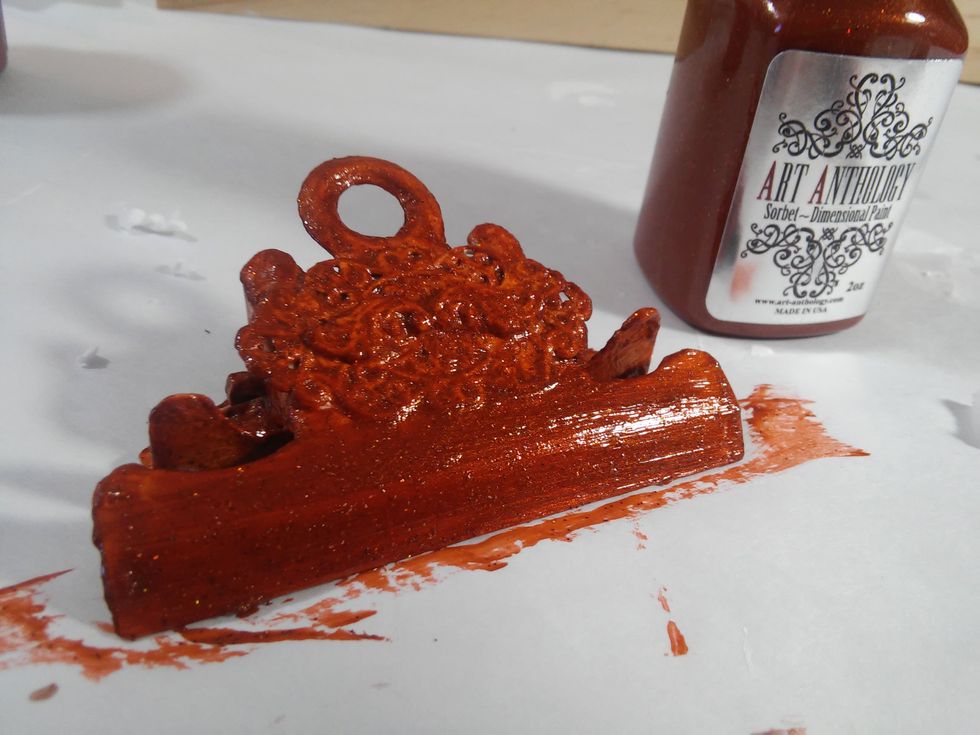 Next, covered the clip with yummy Kenyan Copper Sorbet Dimensional paint. Love the way it sparkles! Off camera, I also painted the little screws that hold the clip to the board.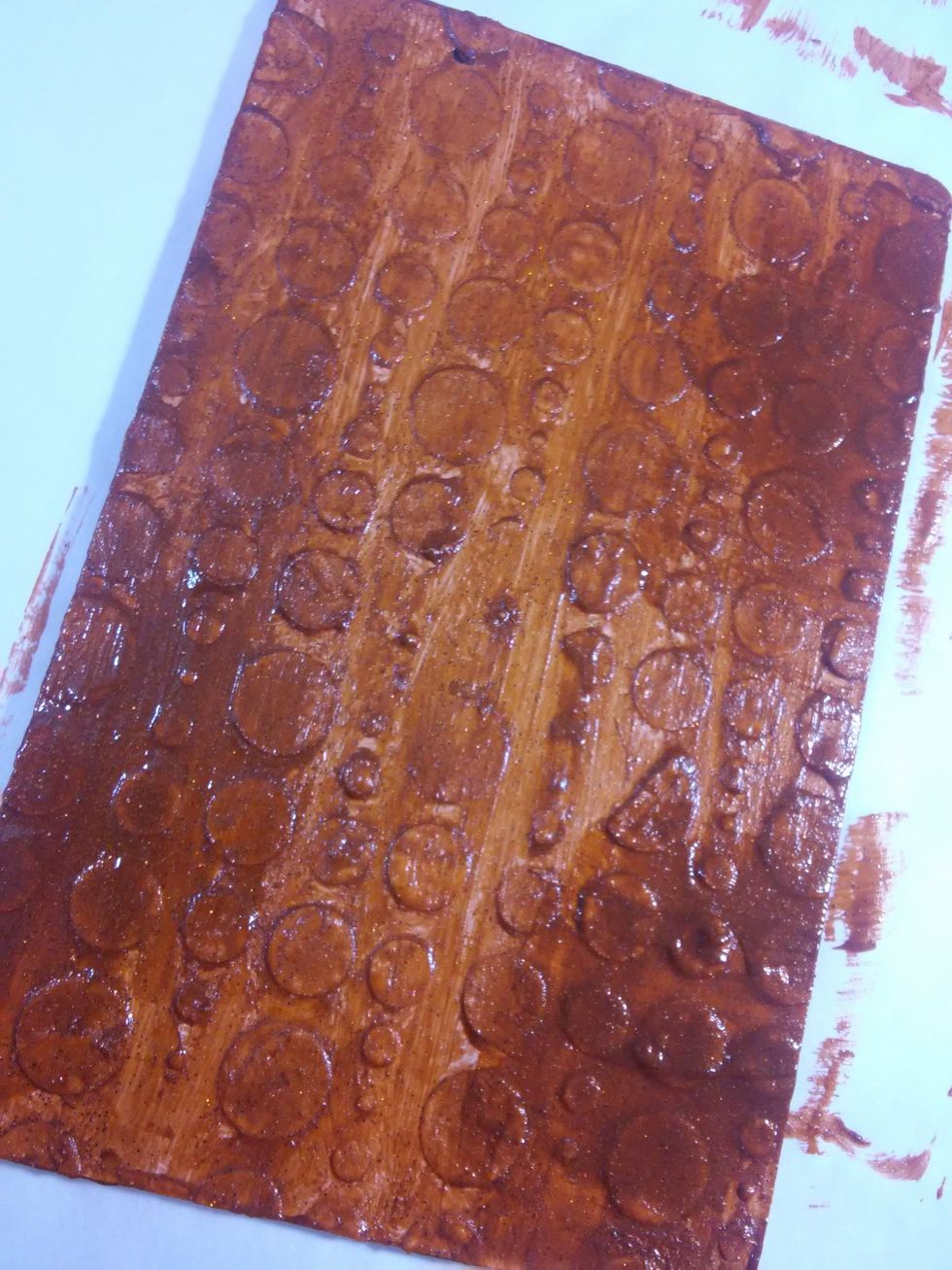 And then covered the entire board with it! On a few spots a really put it on thick. The sparkle is amazing!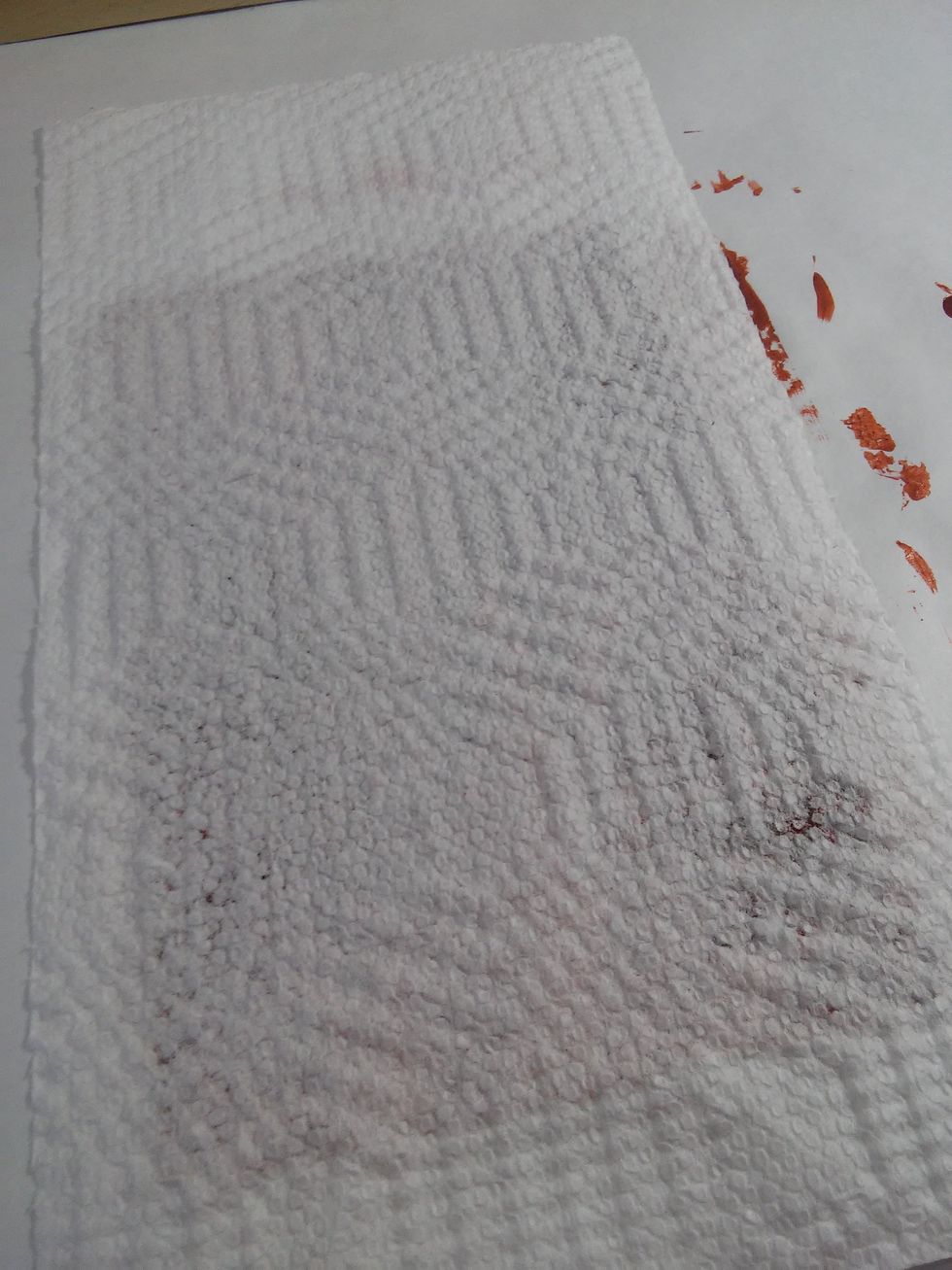 Before it had time to dry I used a paper towel to lay over it and pat it just a bit. Remove it quickly though, don't want it to stick!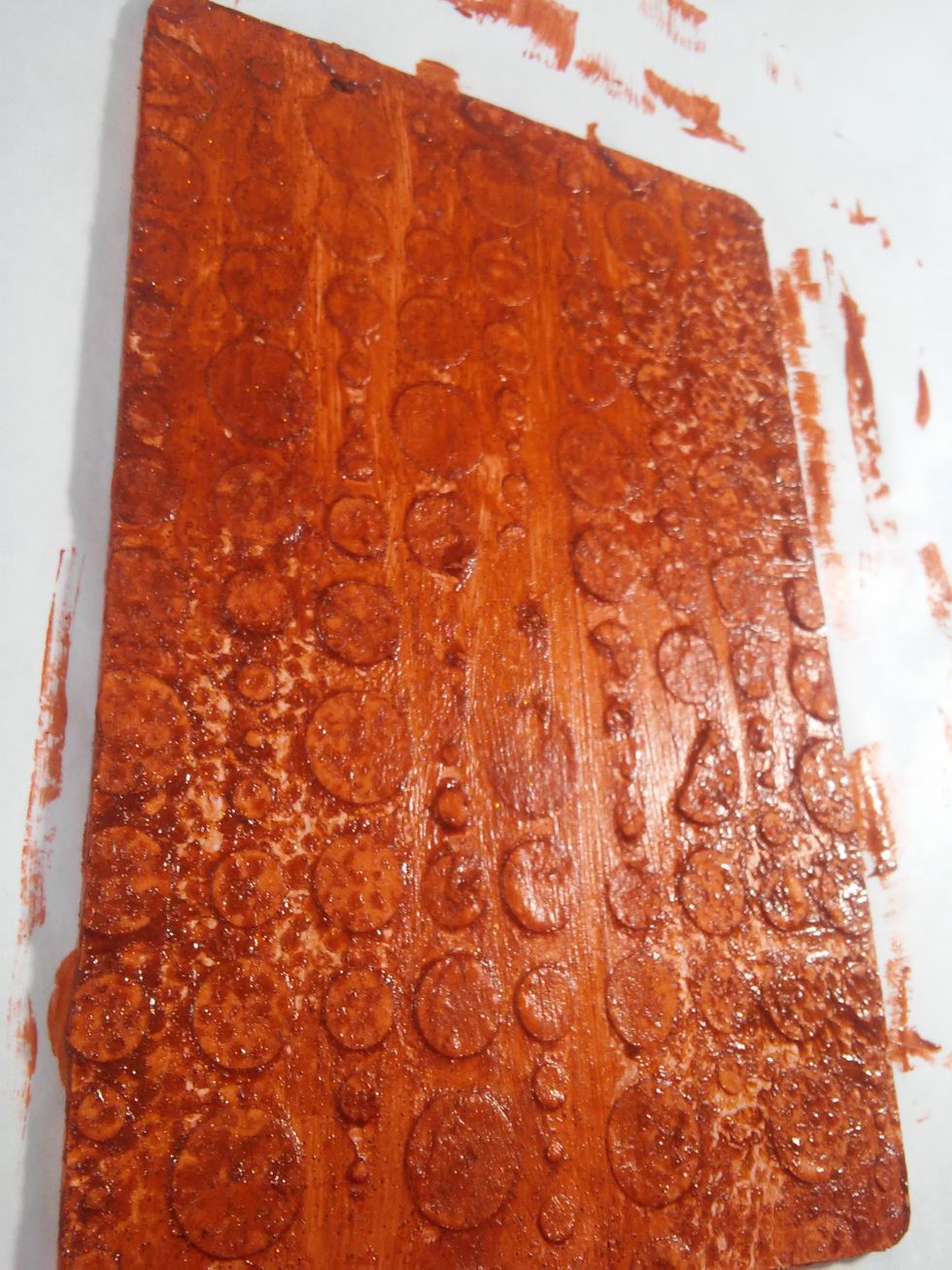 Yay...more texture! Let it dry, or use your heat tool to lock it in.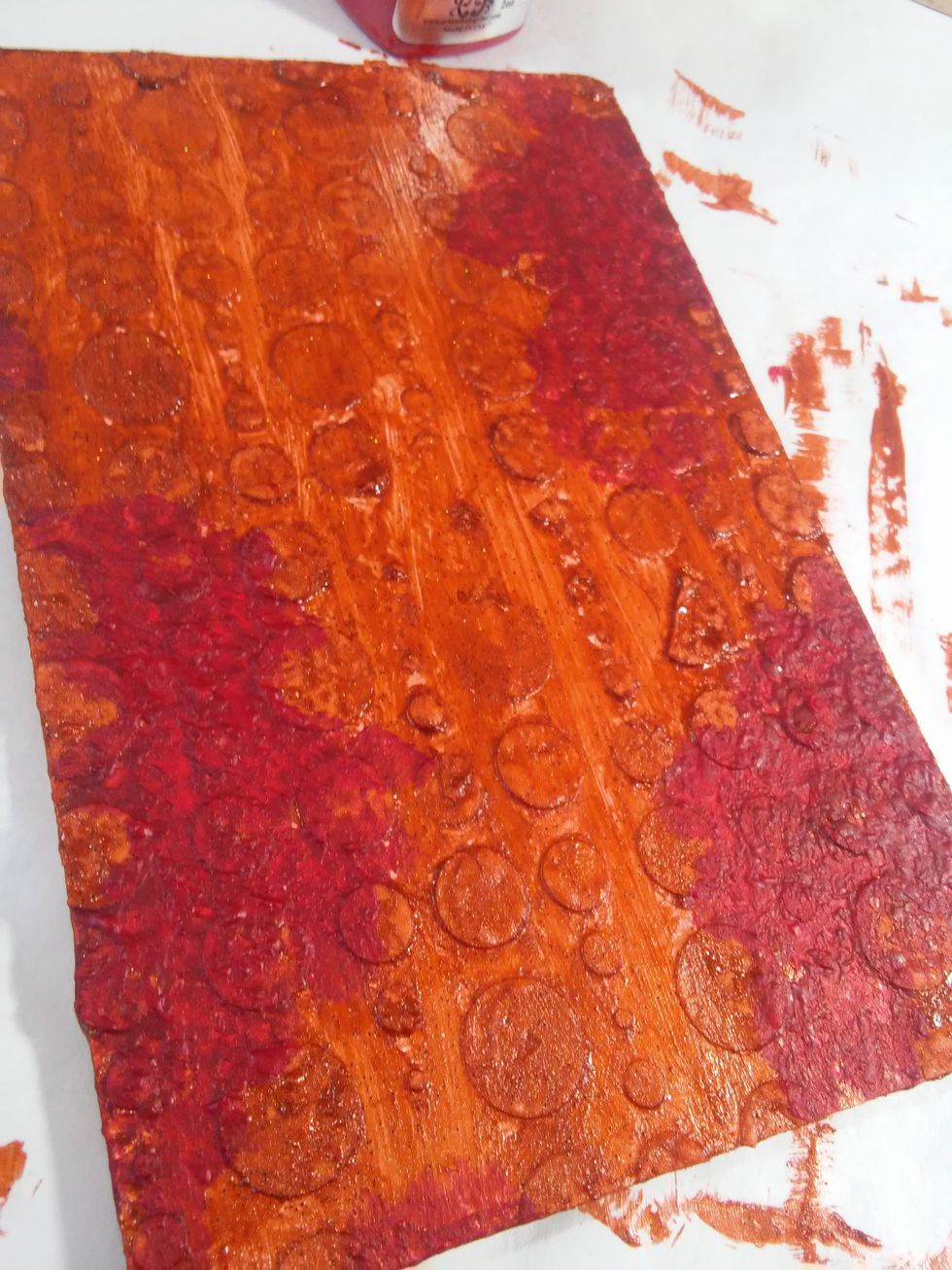 Now I've dabbed Disire Dimensional Paint in the spots that held the paper towel texture the most. Love the contrast between the shiny Sorbet and the matte Velvet!.....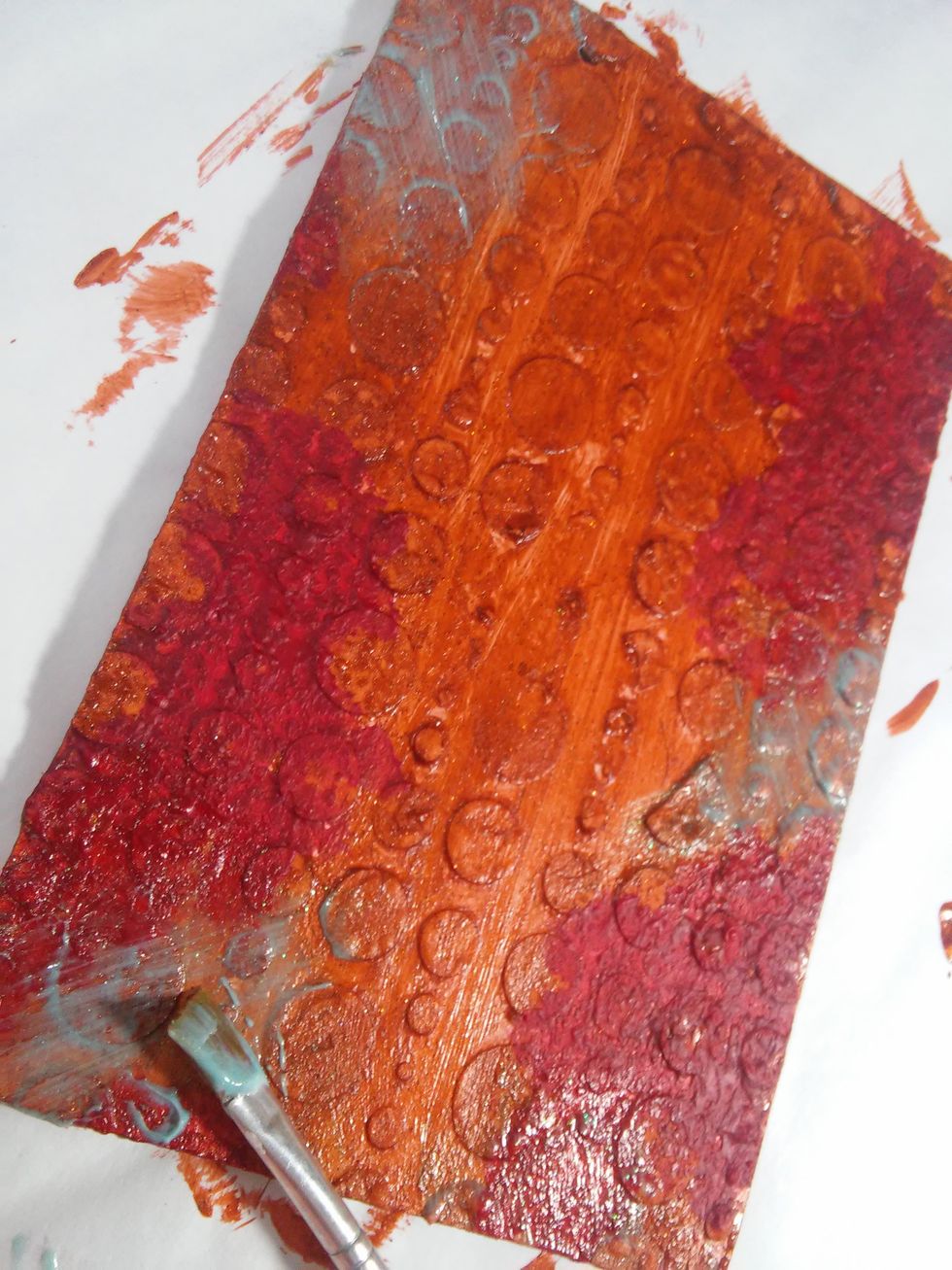 Next I put Pixie Sorbet Dimensional Paint in a few more spots, sort of accentuating the spots of the Desire Velvet Paint, but mostly to add sparks of color, glitter and shine! :)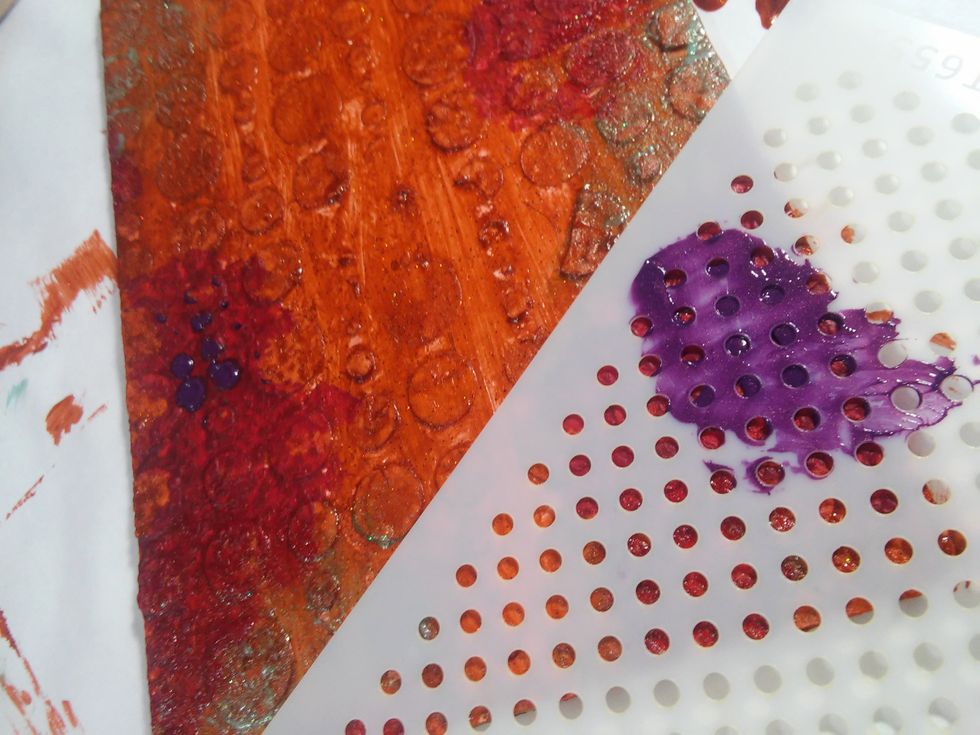 Now to make a few spots really pop, I used the Dottie Stencil and applied some Marti Gras Velvet Dimensional Paint.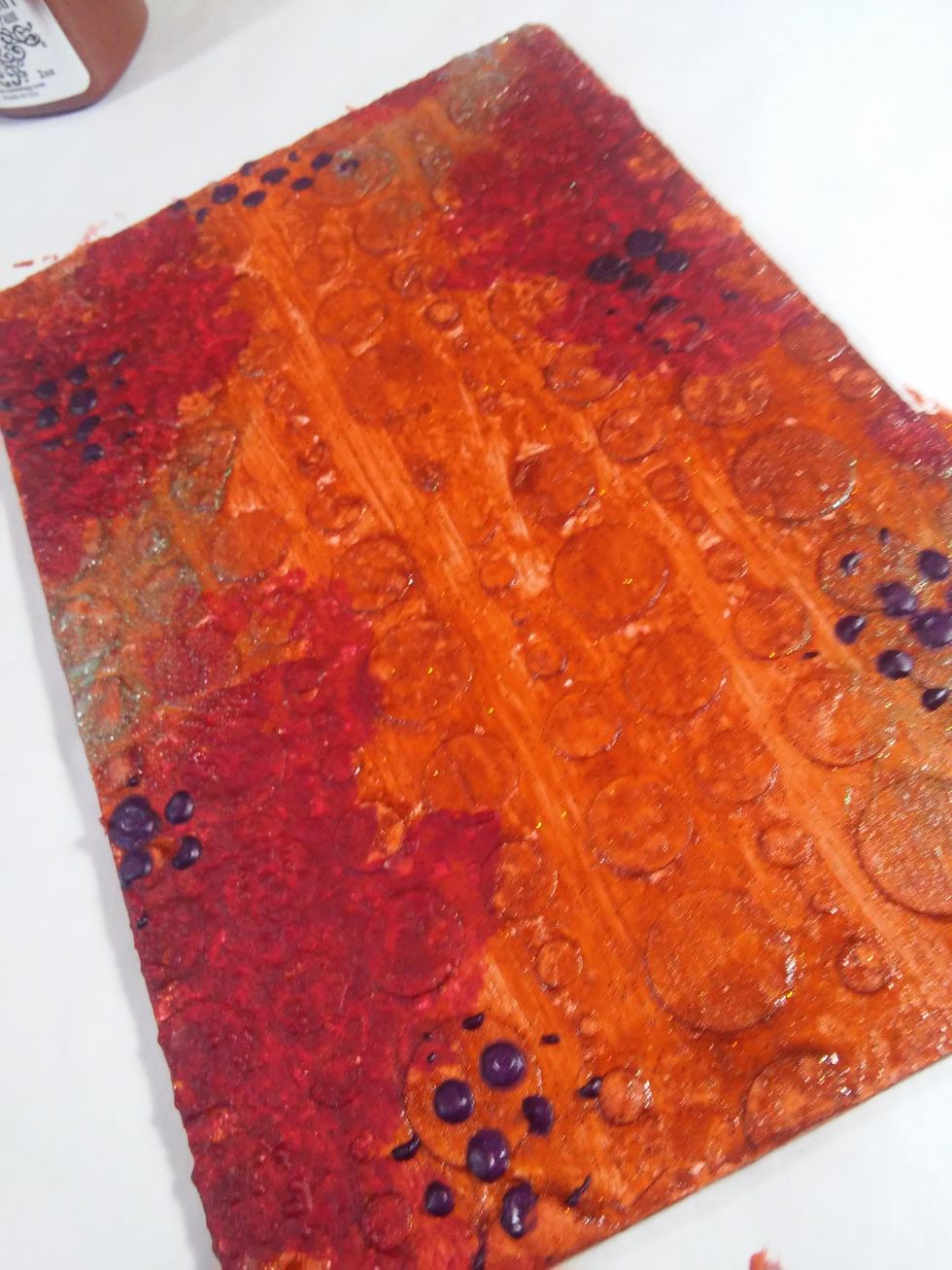 Looking good!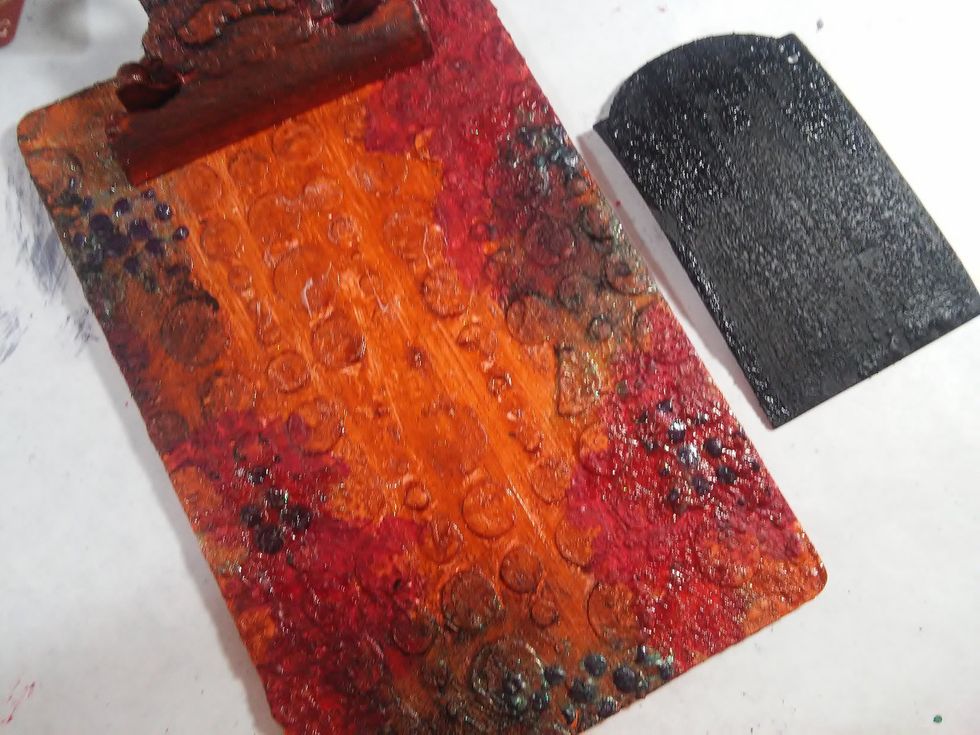 Time to make it a little spooky! With the Lava Stone Effects Dimensional Paint, I painted a headstone shaped tag and rubbed a few spots with my finger on the clipboard to make it look a little dingy.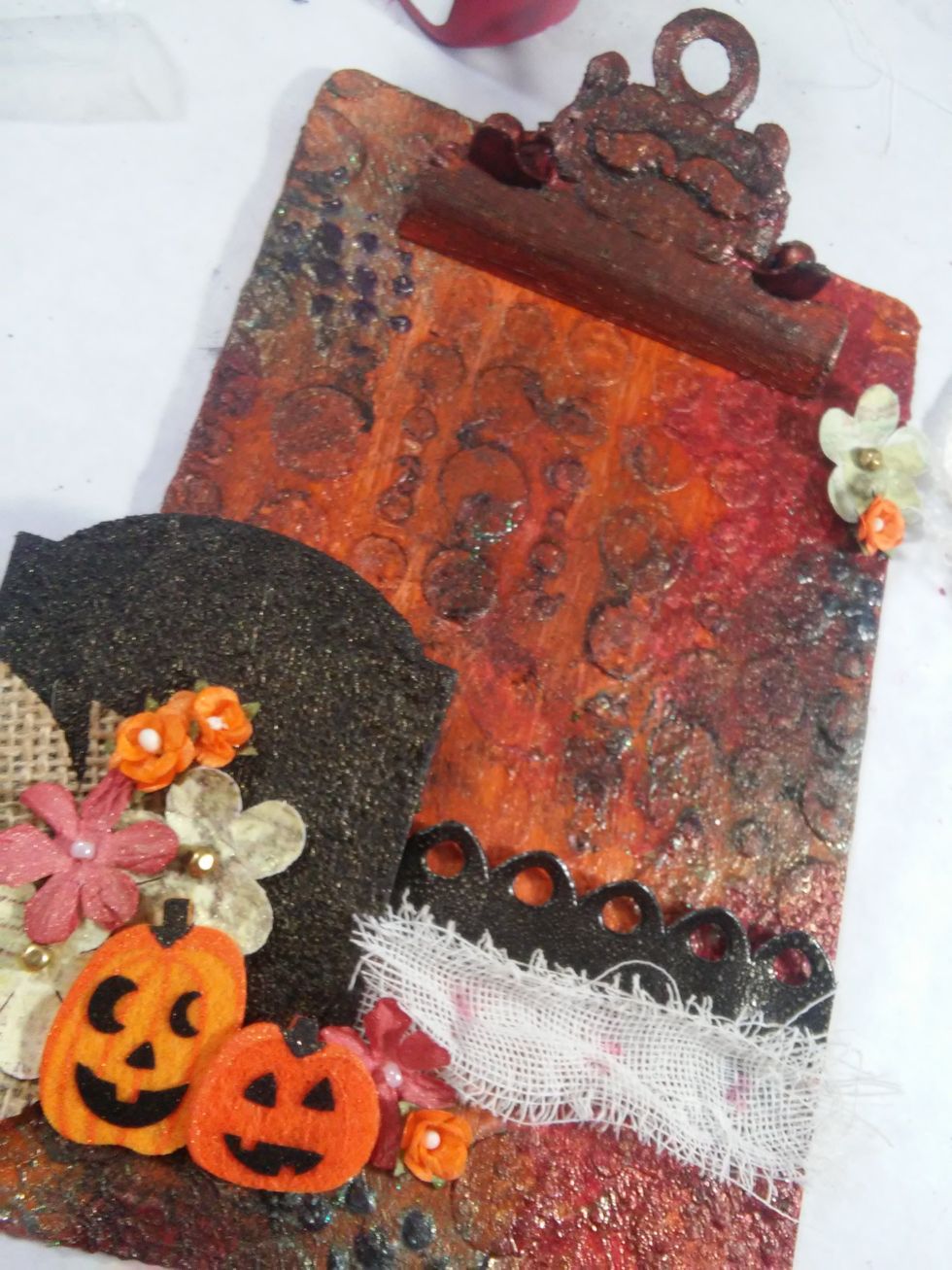 Just before adding these cute embellishments I misted the whole board, ribbons, and headstone with Gilded Gold Shimmering Colorations Spray.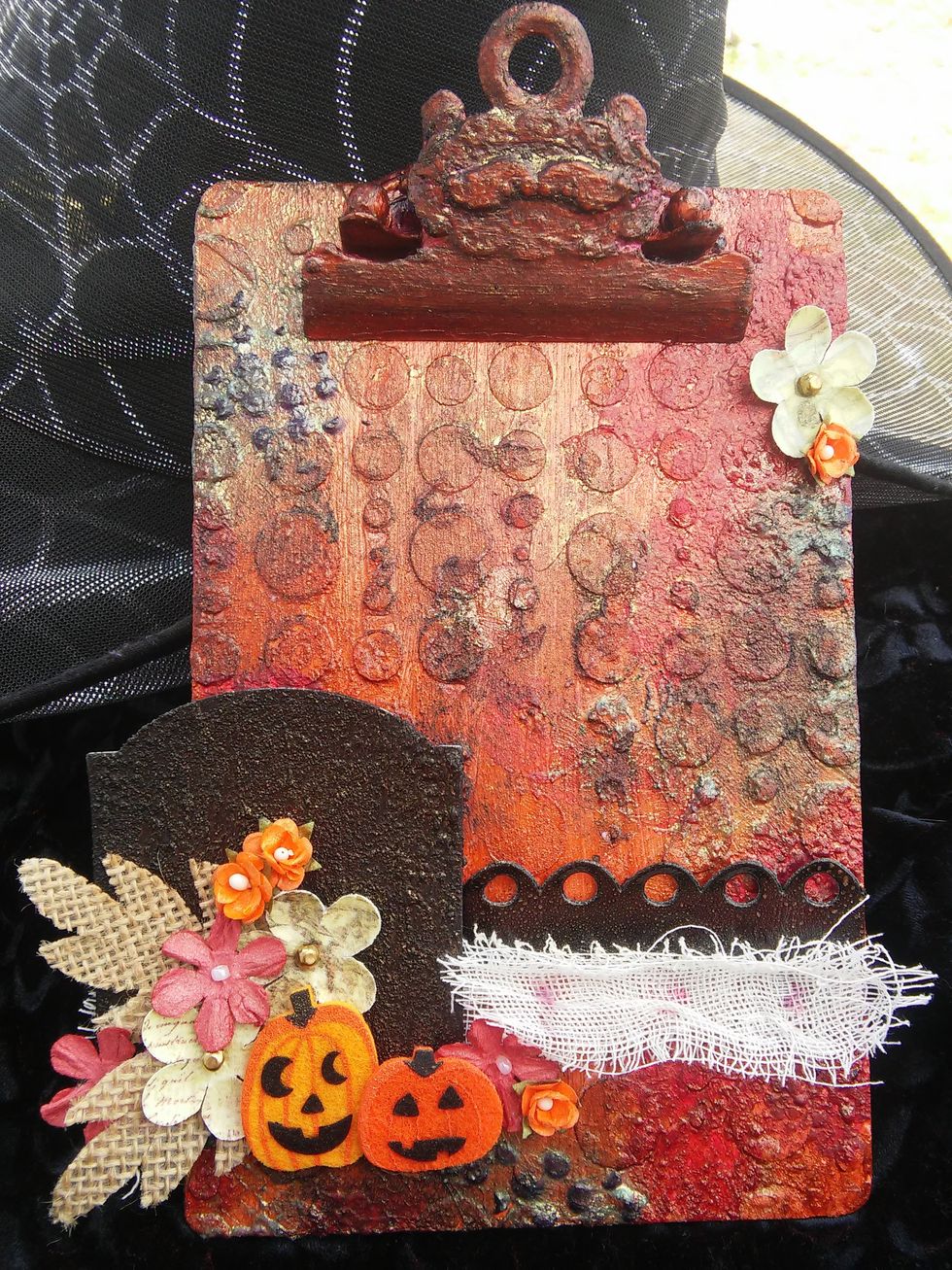 I can't wait to clip my favorite Halloween picture on!
For more tips, tricks, and tutorials, stop by our blog! http://artanthologyinc.com/blog/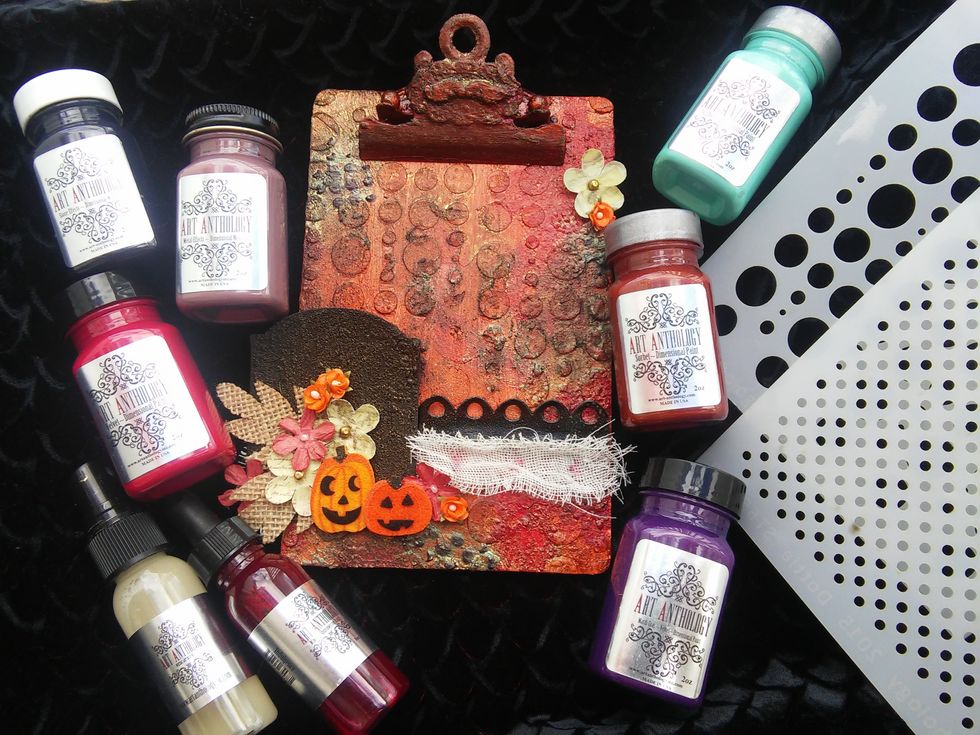 Shop https://www.artanthology.net/ for our paints sprays stencils and more!!
Disire- Velvet Dimensional Paint
Marti Gras- Velvet Dimensional Pint
Copper- Metal Effects Dimensional Paint
Kenyan Copper Sorbet Dimensional Paint
Pixie- Sorbet Dimensional Paint
Lava- Stone Effects Dimensional Paint
Gilded Gold Colorations Shimmer Spray
Art Anthology
Art Anthology is a manufacturer of dimensional mediums.\n\nCome chat with us in our Facebook Group: Art Anthology Adventures in Art