Create a Halloween Mixed-Media Decor Shoe
30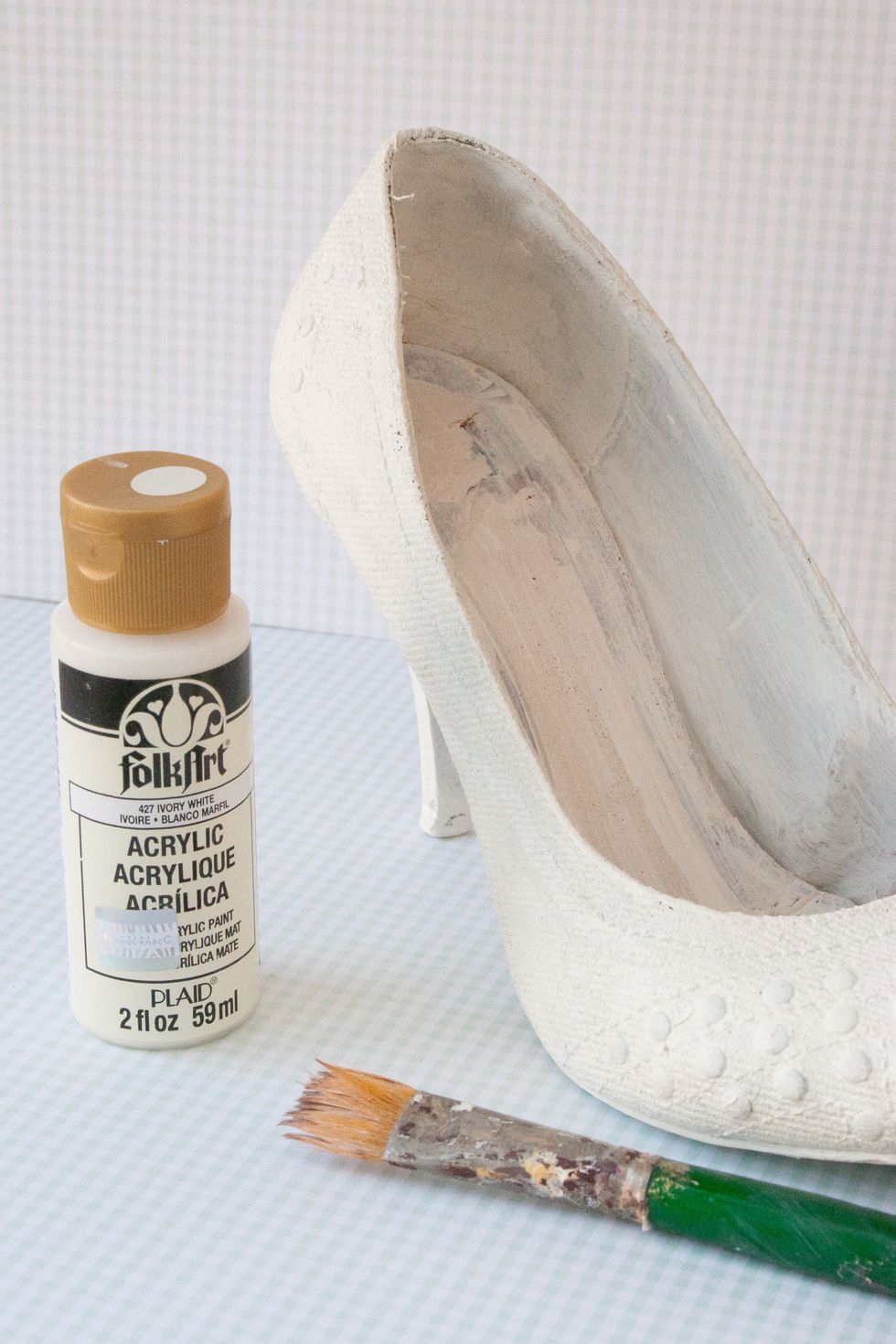 Paint the old shoe in white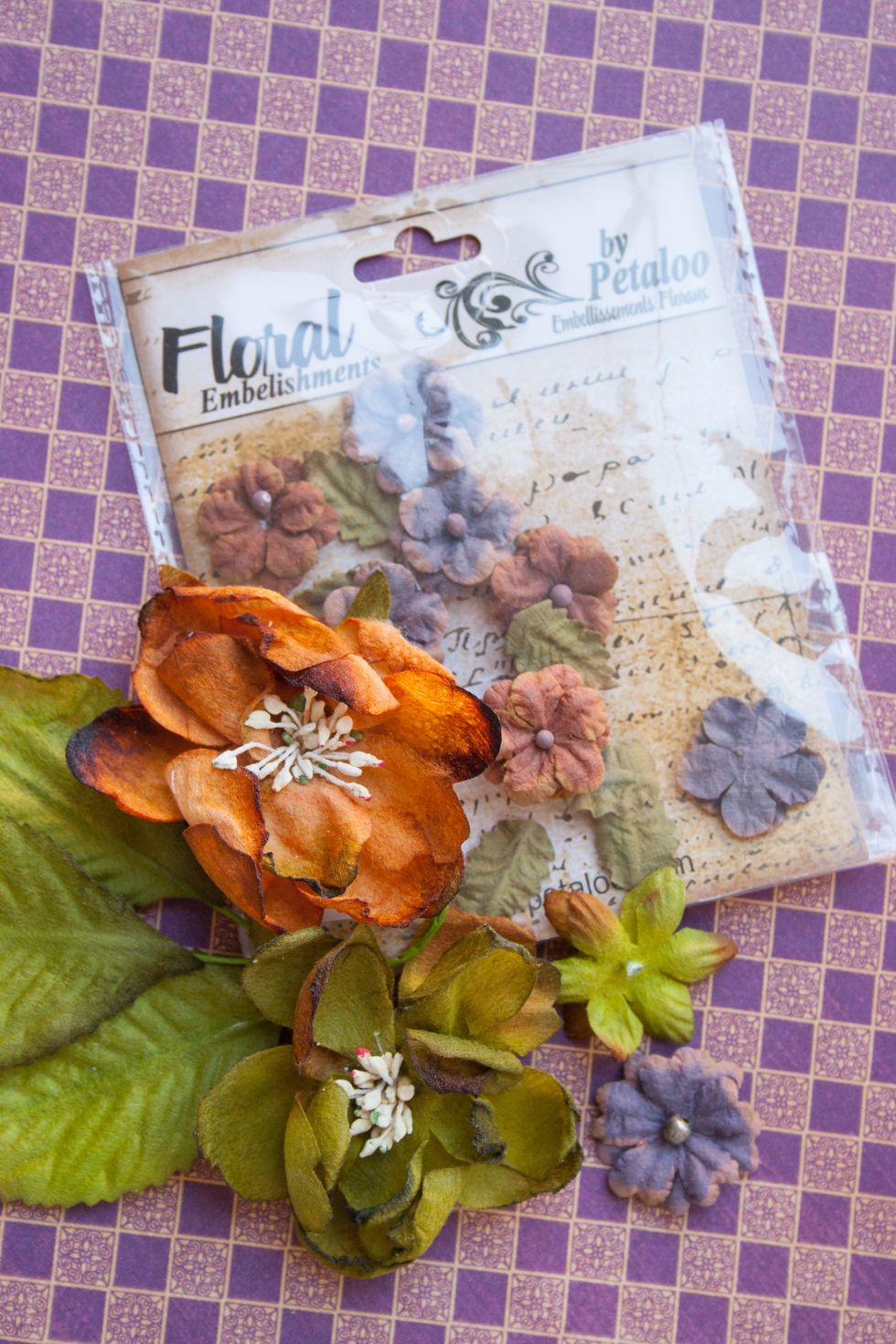 Take perfect Petaloo Flowers : 2 big and many small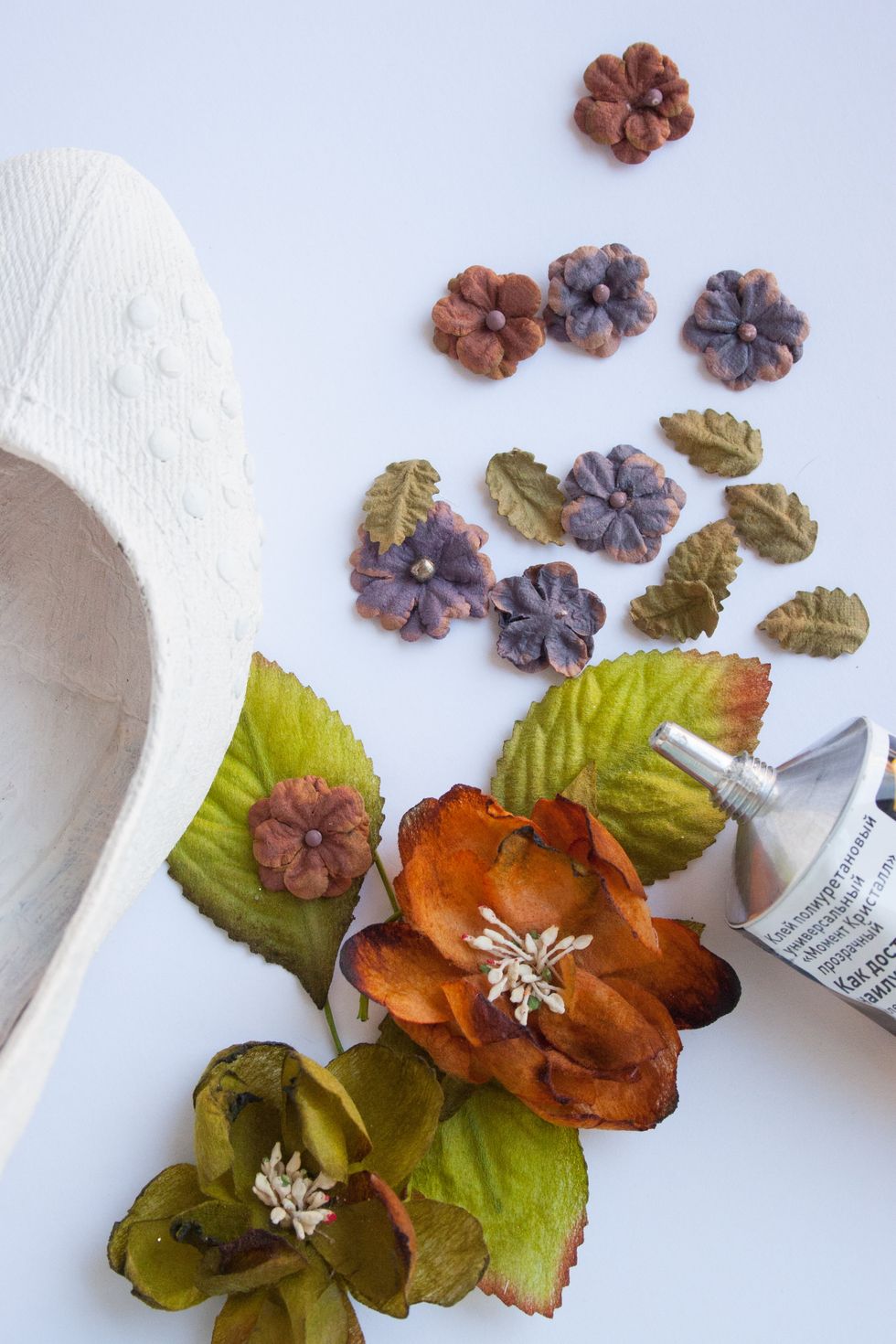 Glue them to the shoe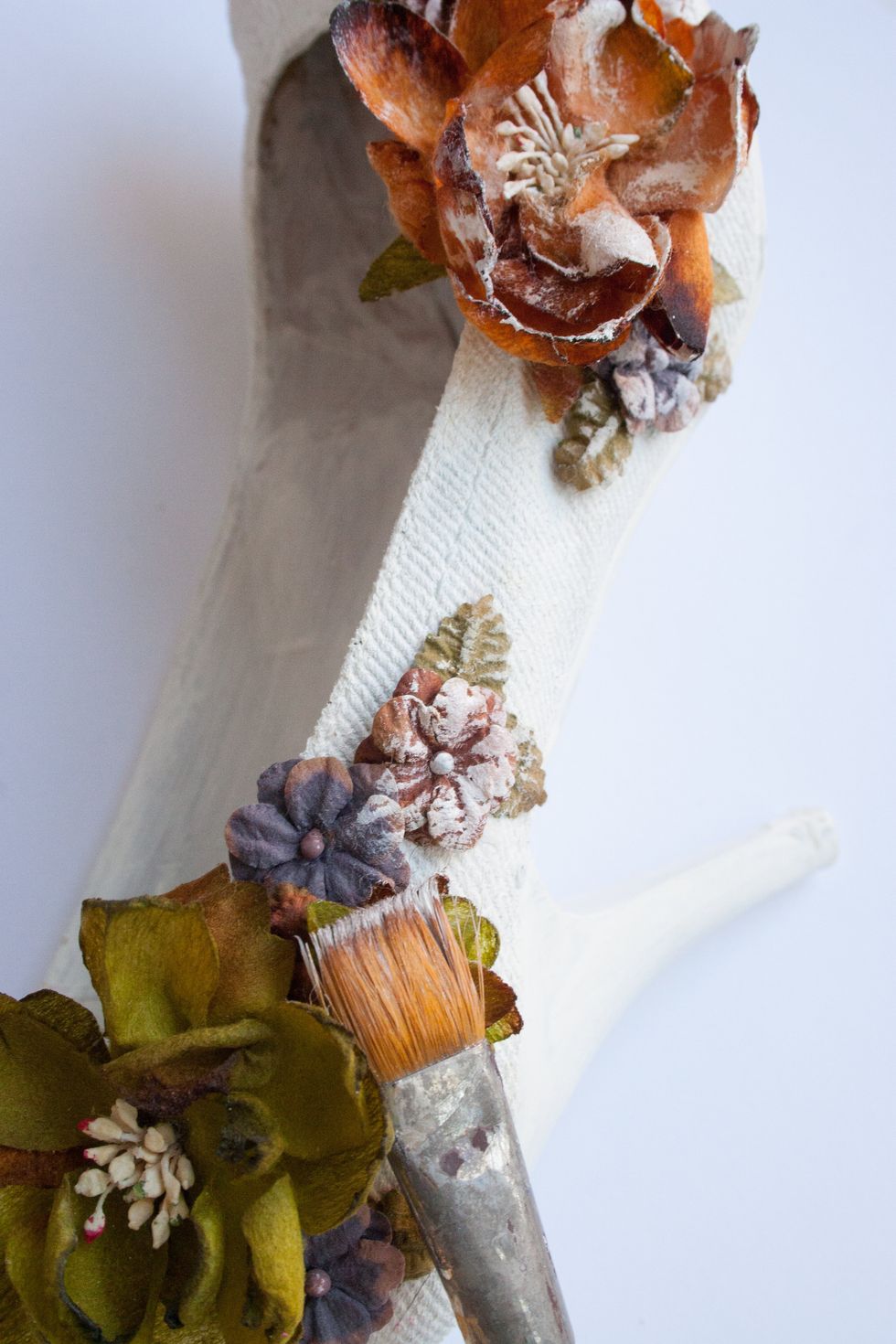 Paint the flowers by white acrylic paint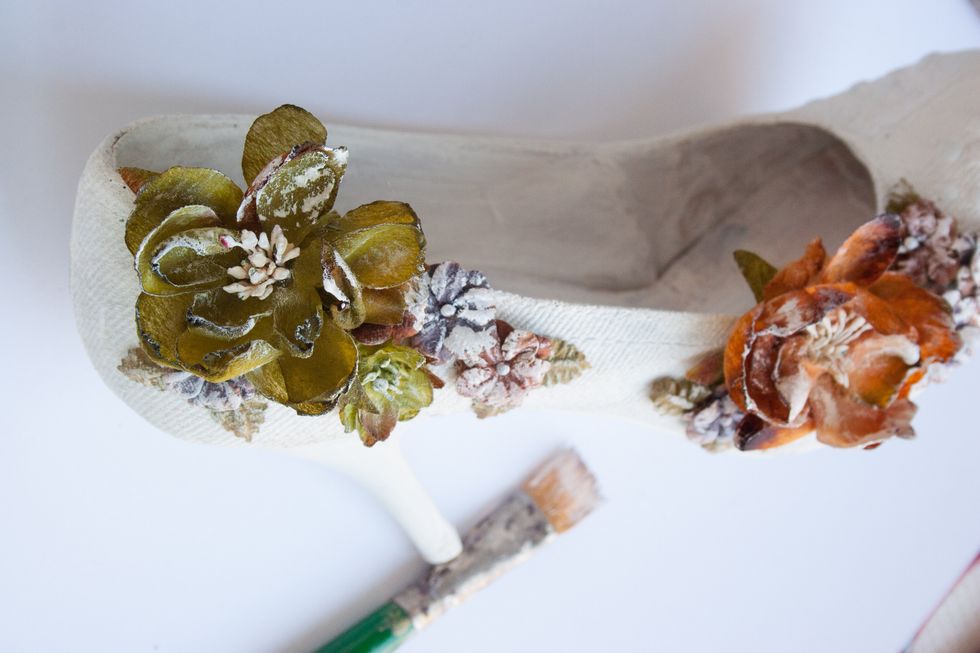 Don`t use a lot of paint! Your brush need to be dry with a paint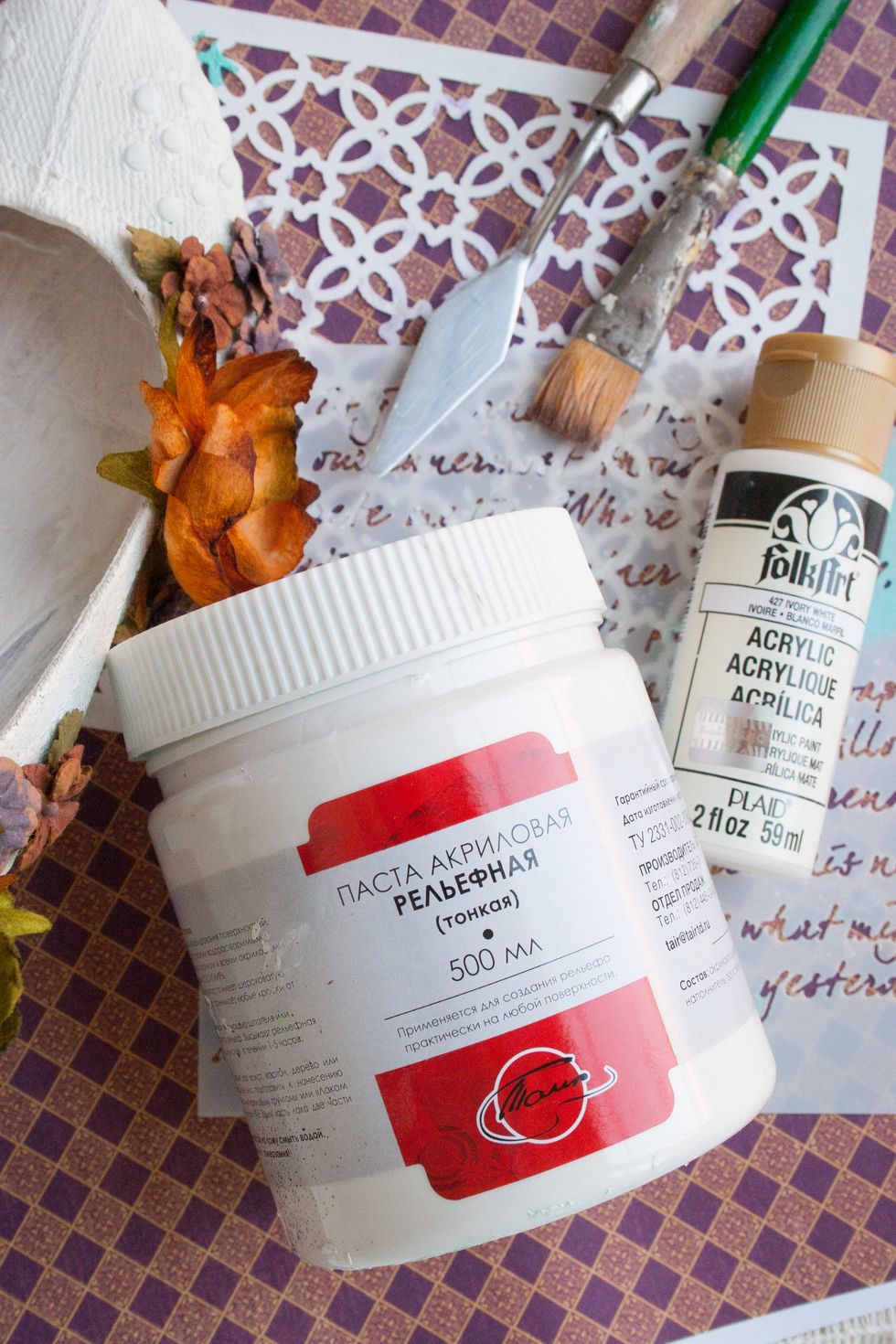 Аdd texture paste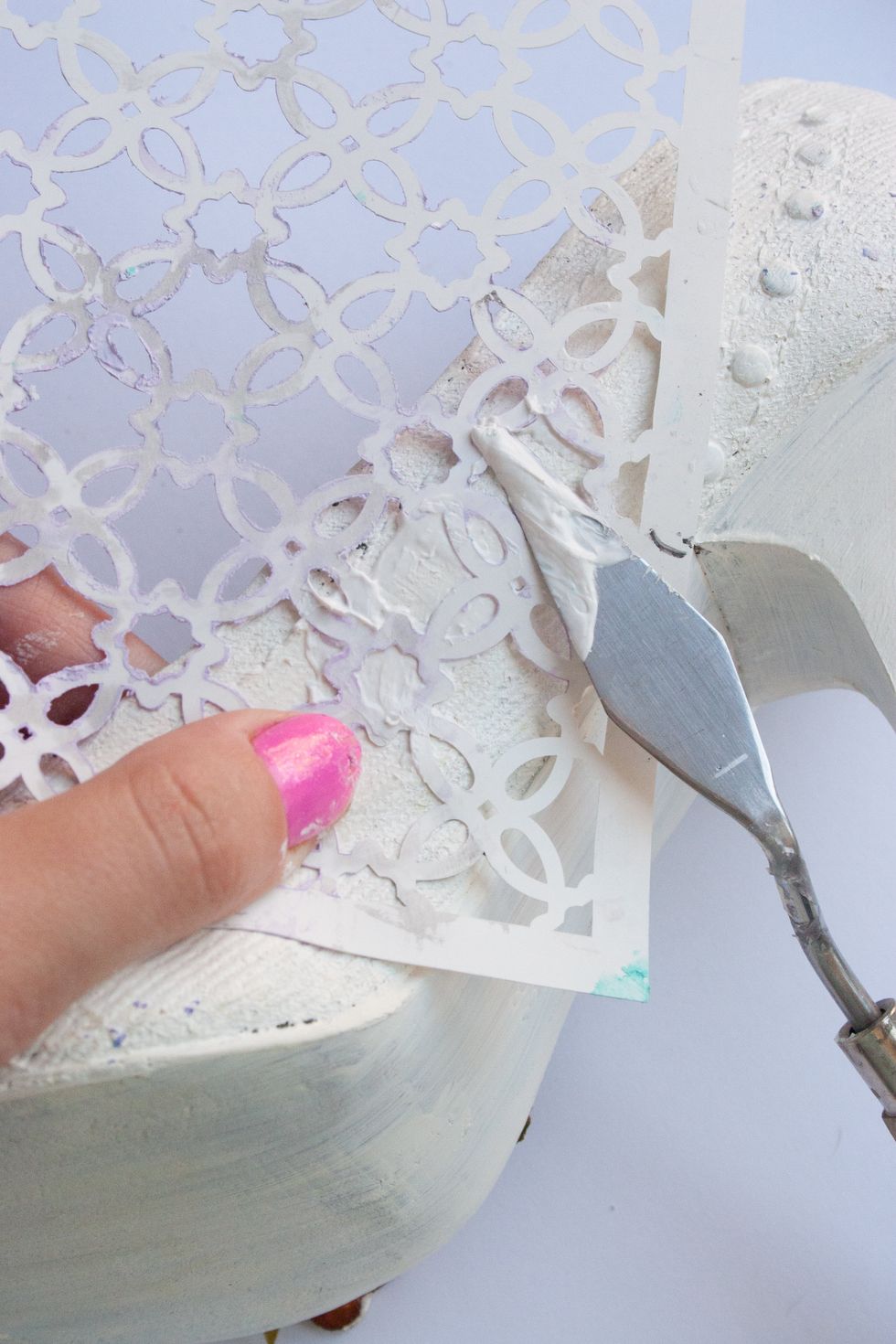 Work with trapharets and masks
Add some lace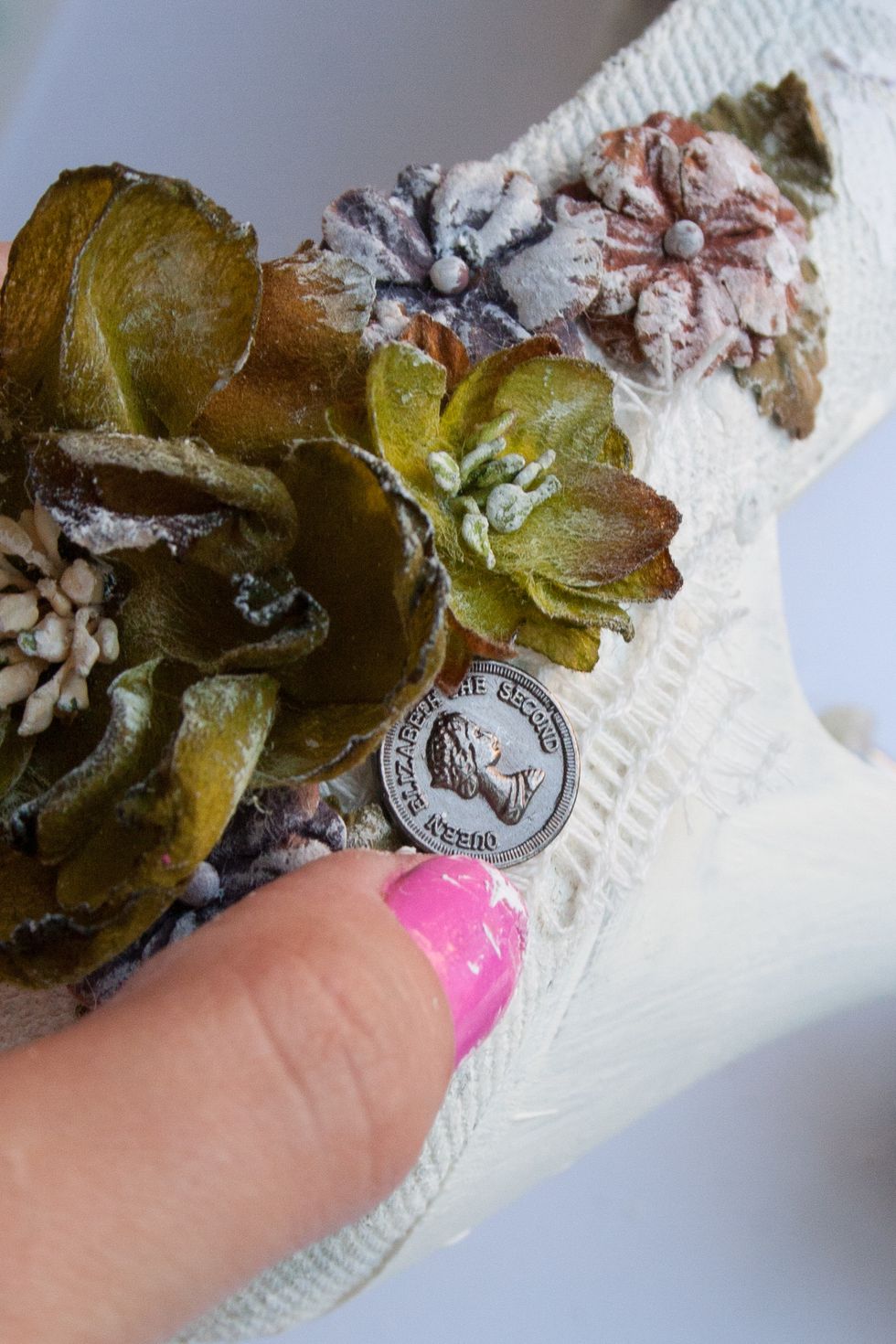 Add a metall embellisments
...and a buttons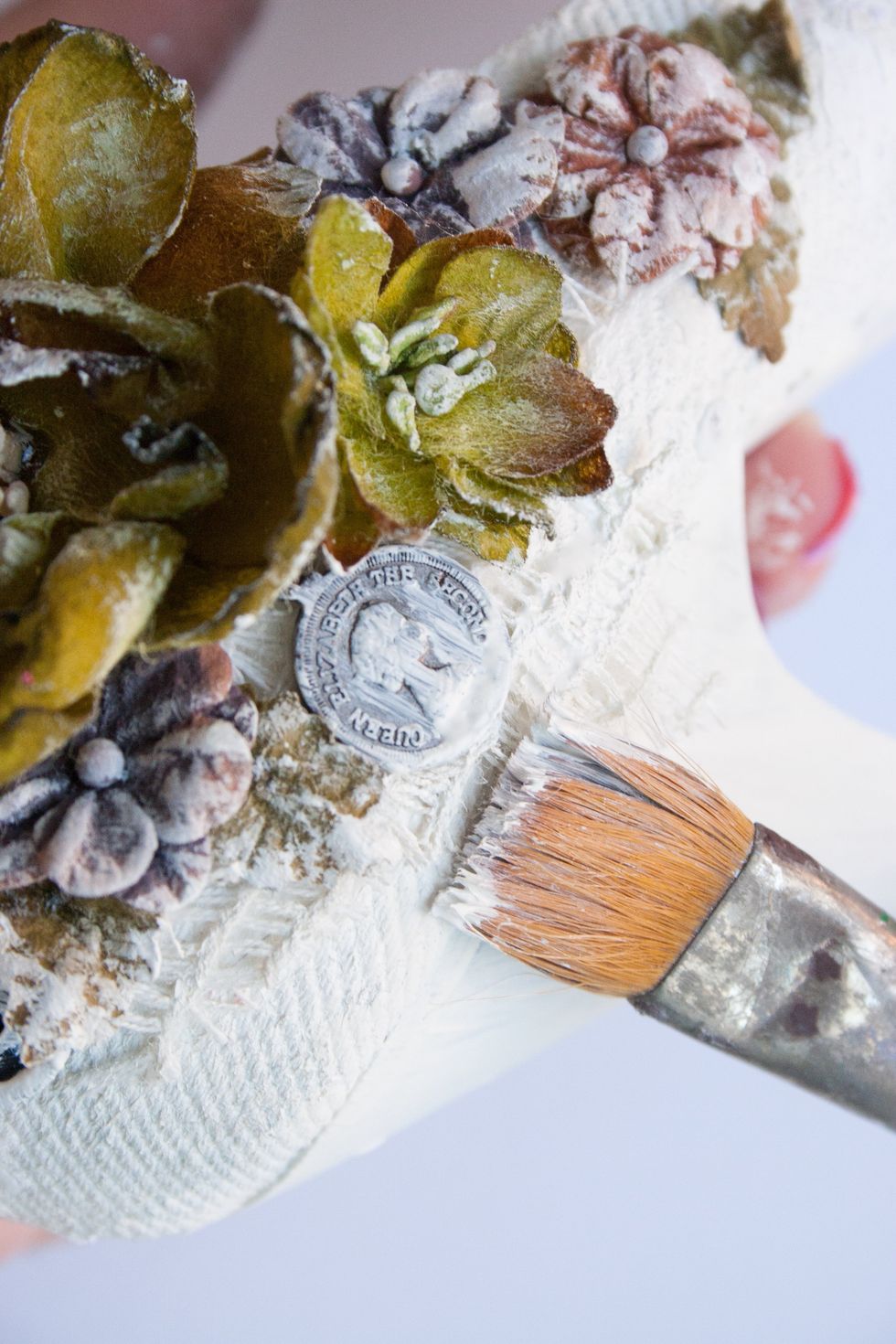 Stained with acrylic paint
Add more lace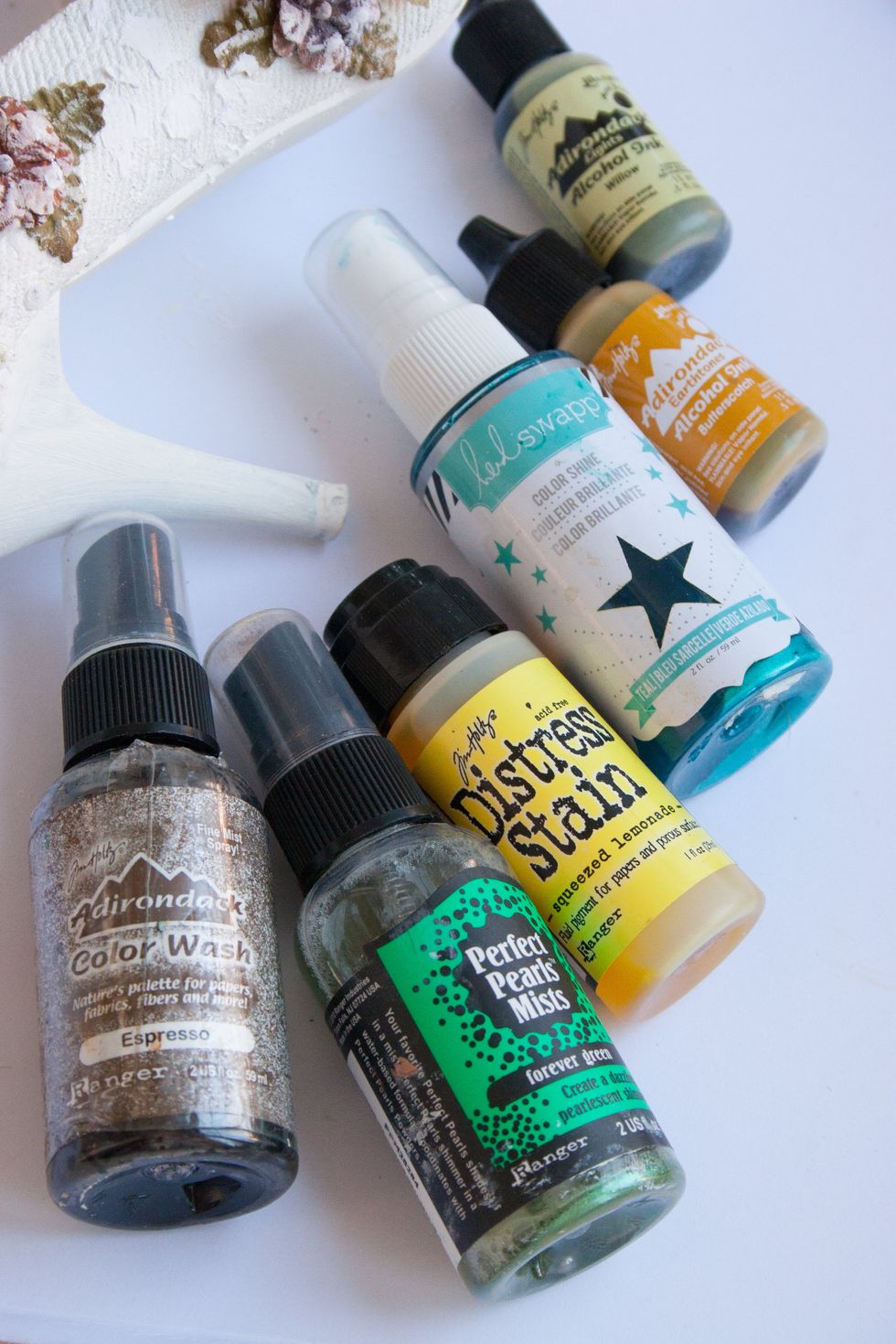 You need to work with color spray mists! Choose your colors to use.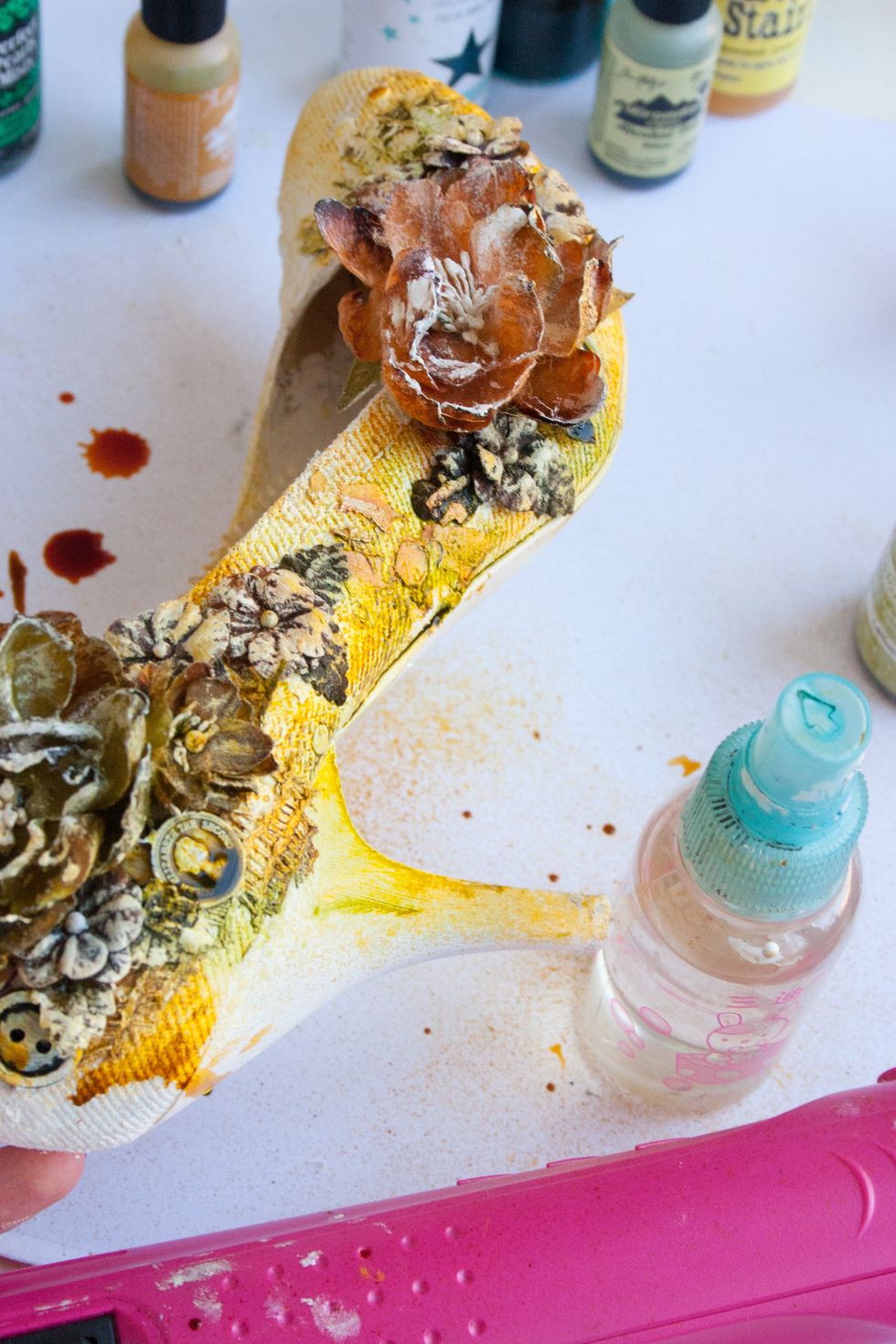 I choose brown, yellow, green and orange pallette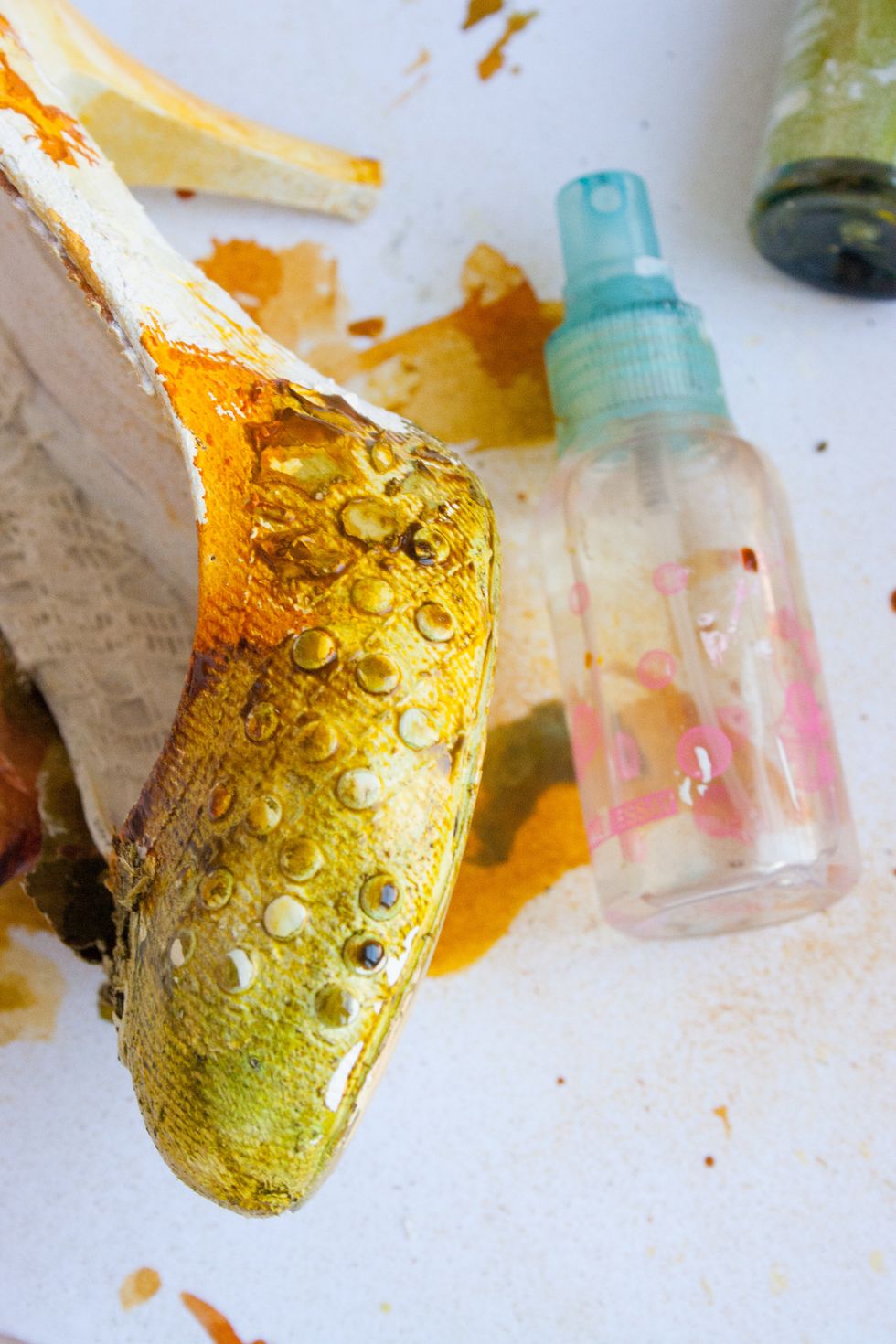 Blur out with water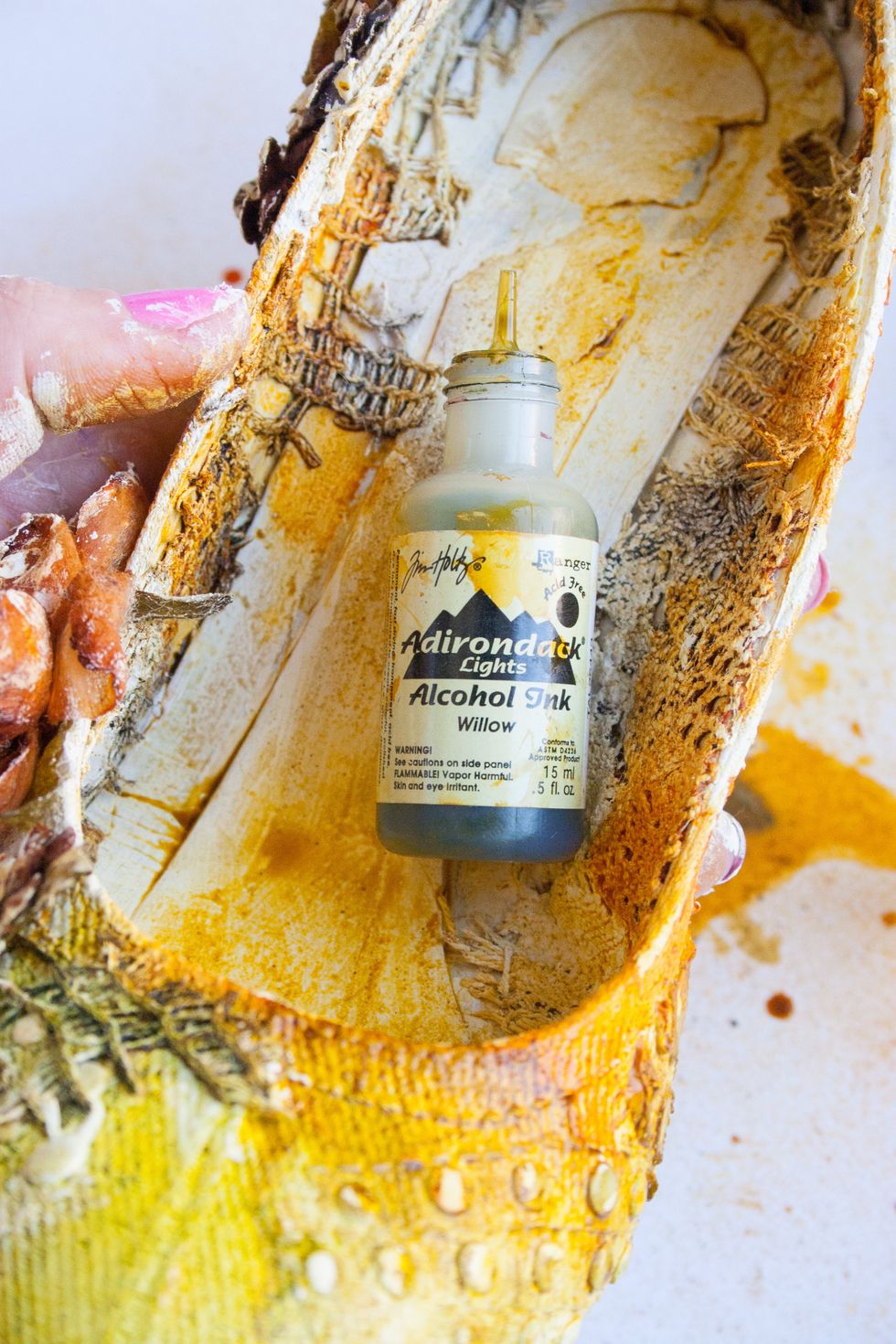 Add an Adirondack Alcohol Ink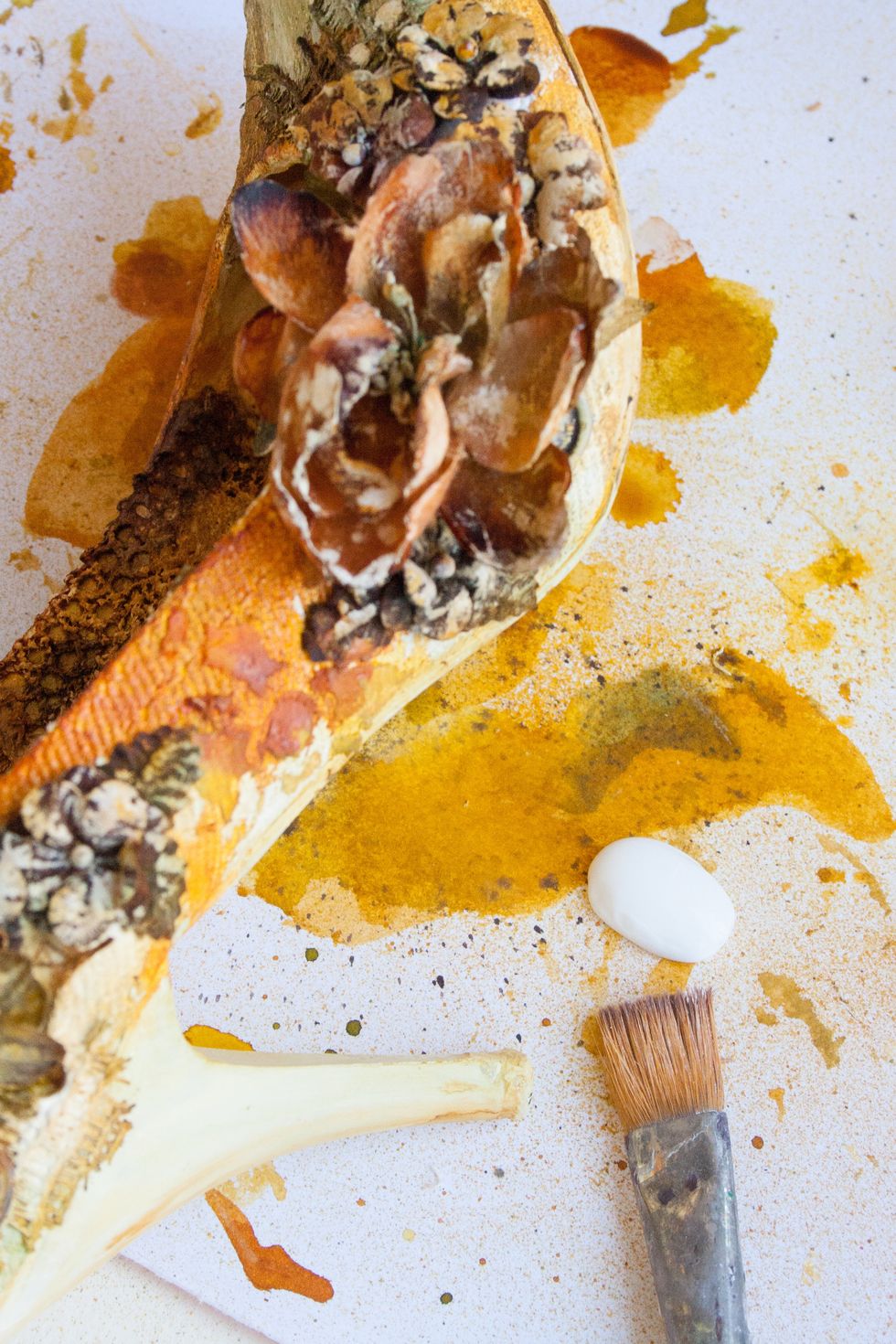 If you like colors, stopping fun with inks)) Stain all shoe with a white paint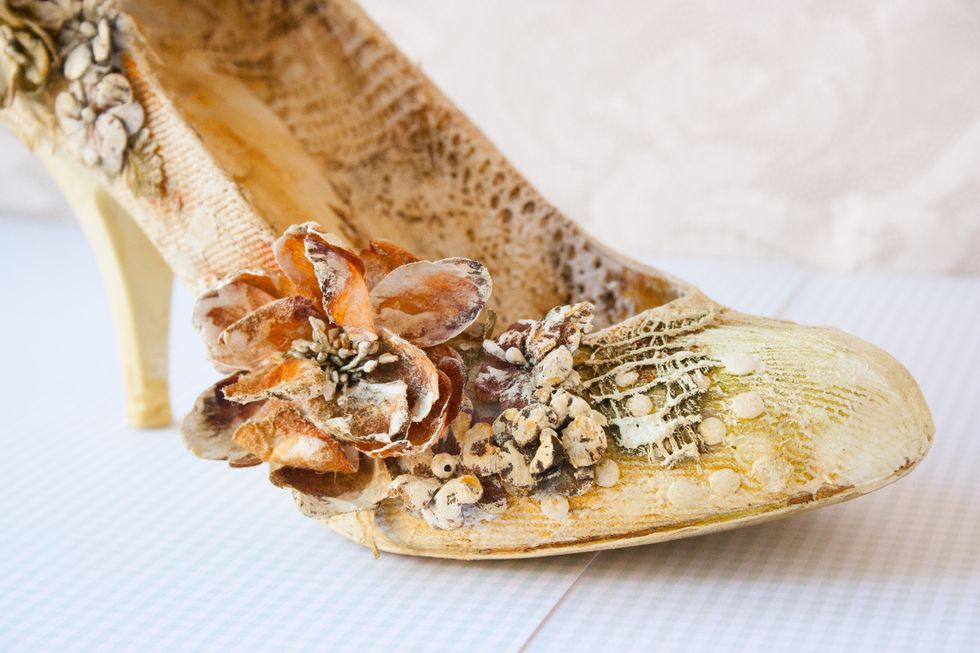 You have your mixed-media shoe!!! But if you want to create absolutely perfect shoe, don`t stop....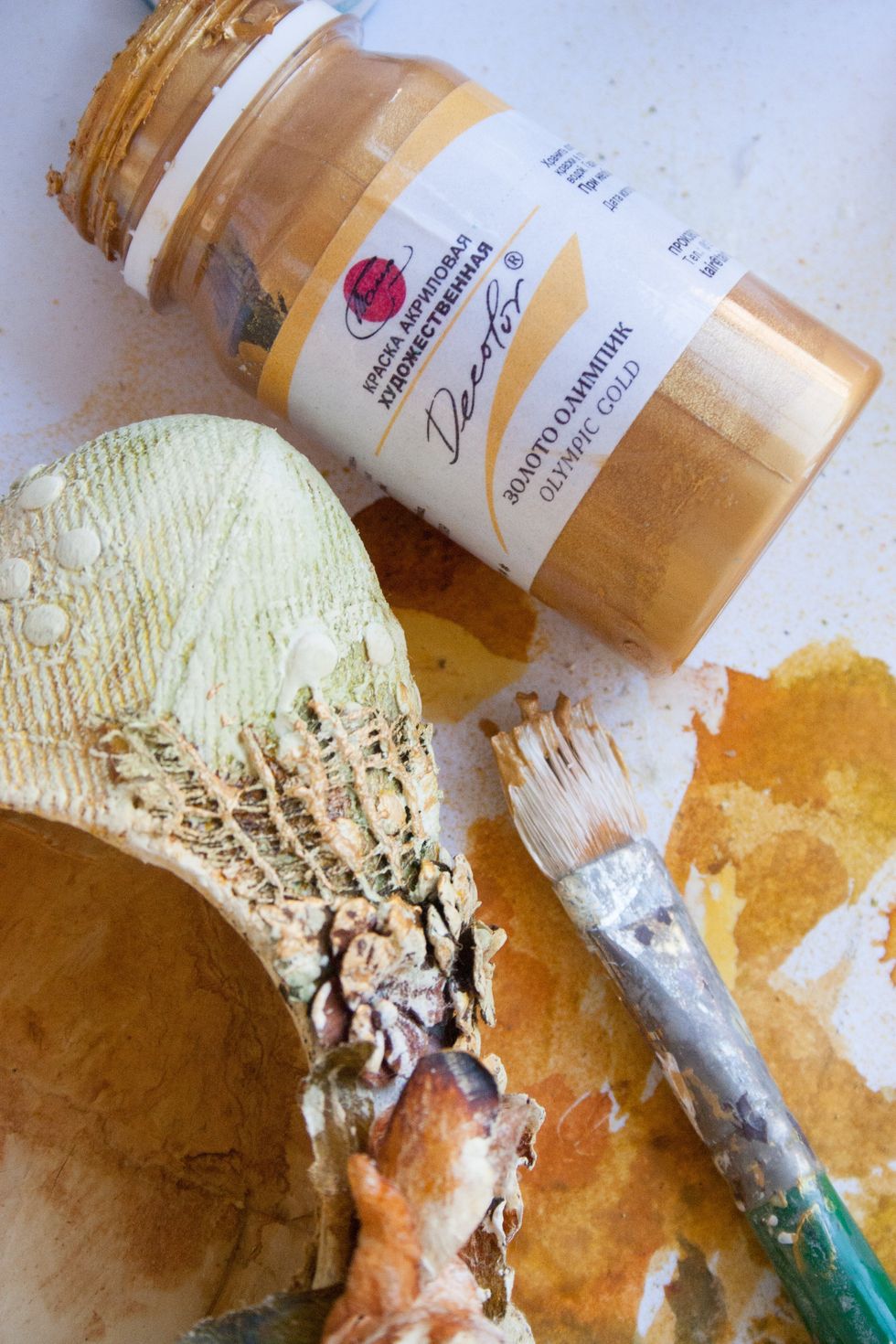 And add a little bit of Gold Acrilyc paint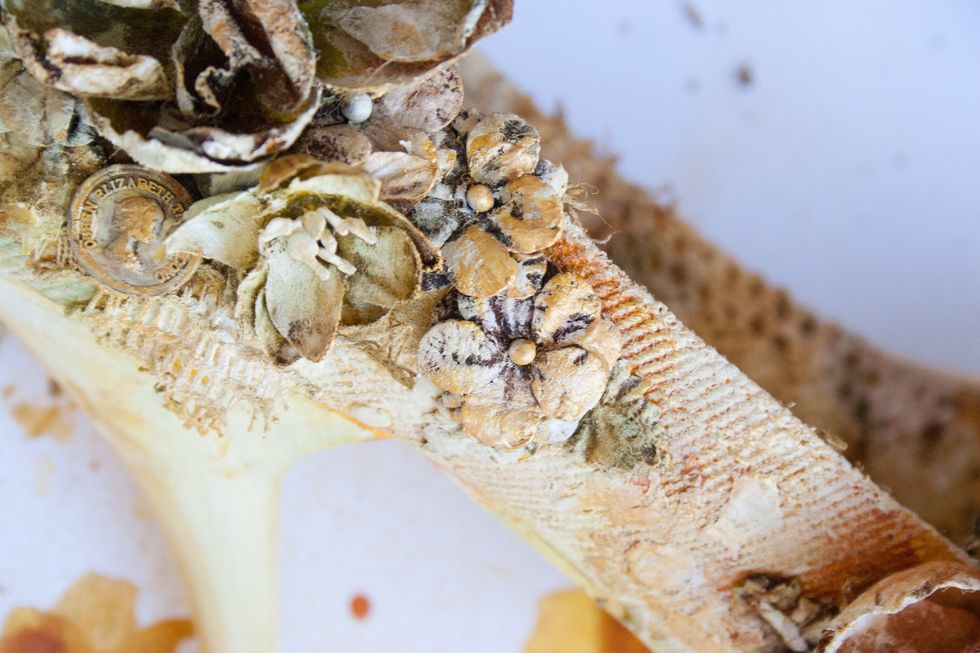 You`ll have a complicated colors!!!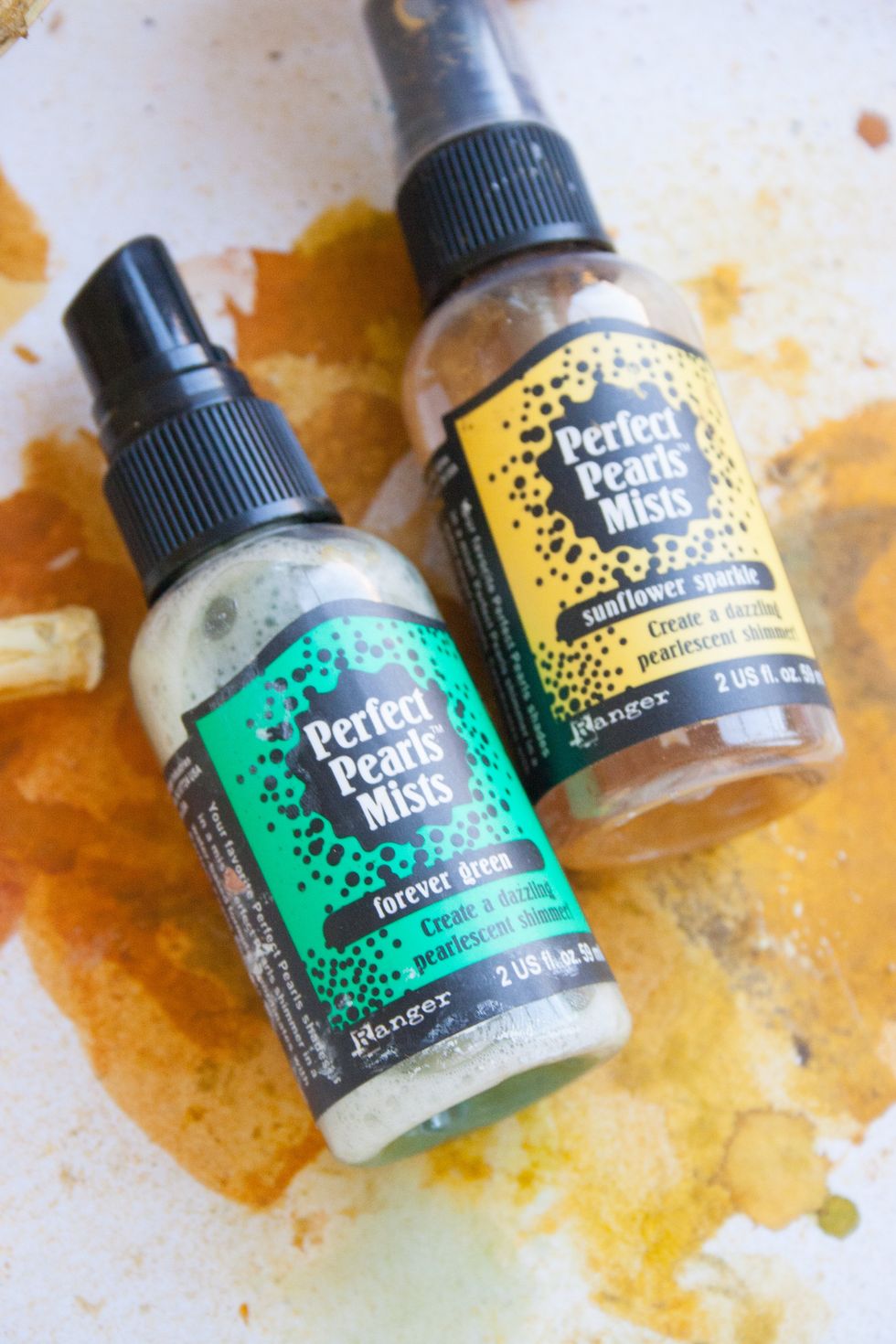 Finally Add Perfect Pearls Mists? your shoe will be amazing!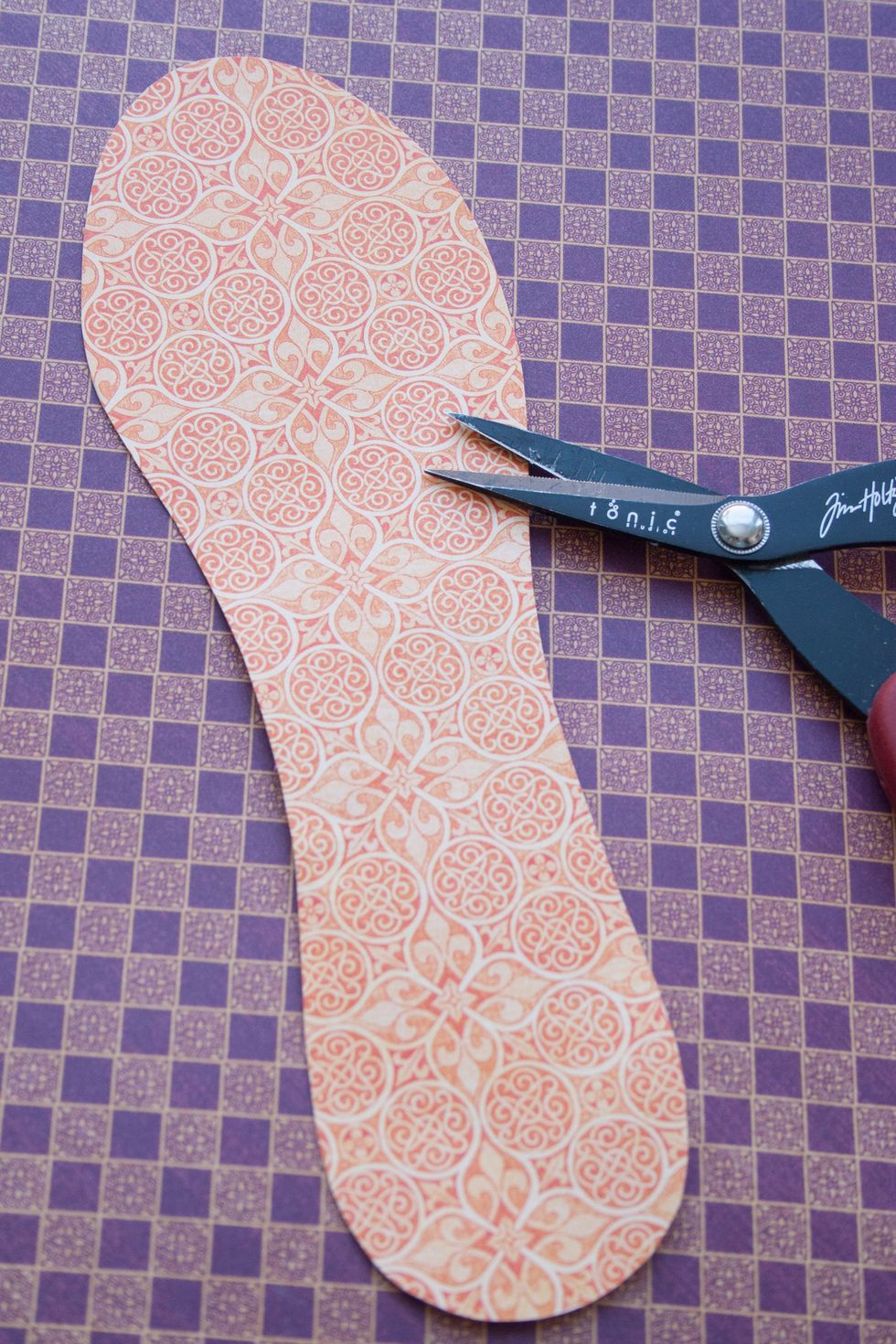 Cut an insole from a paper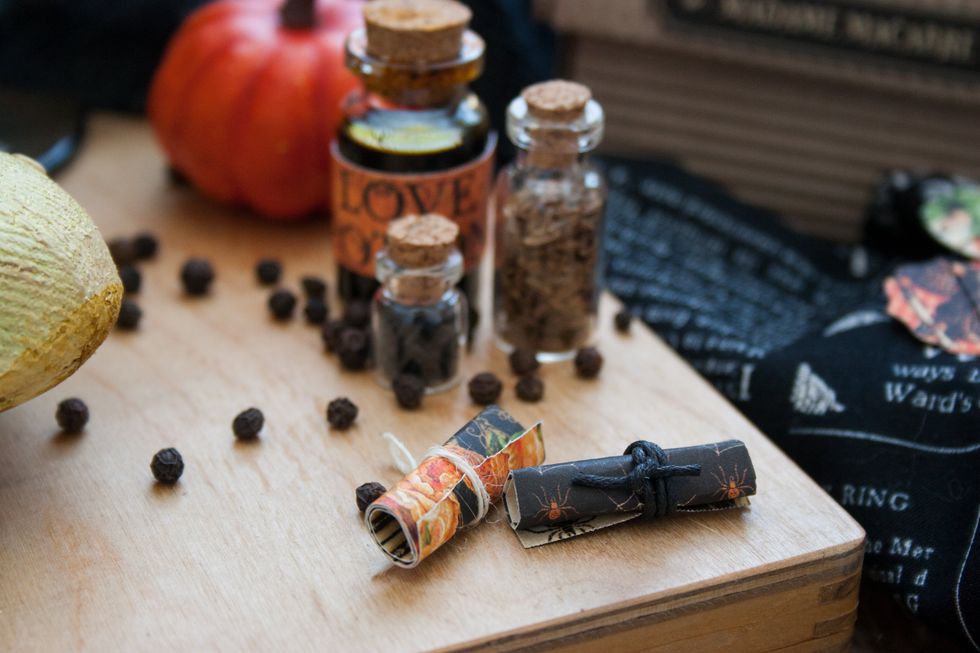 Сreate paper scrolls with the predictions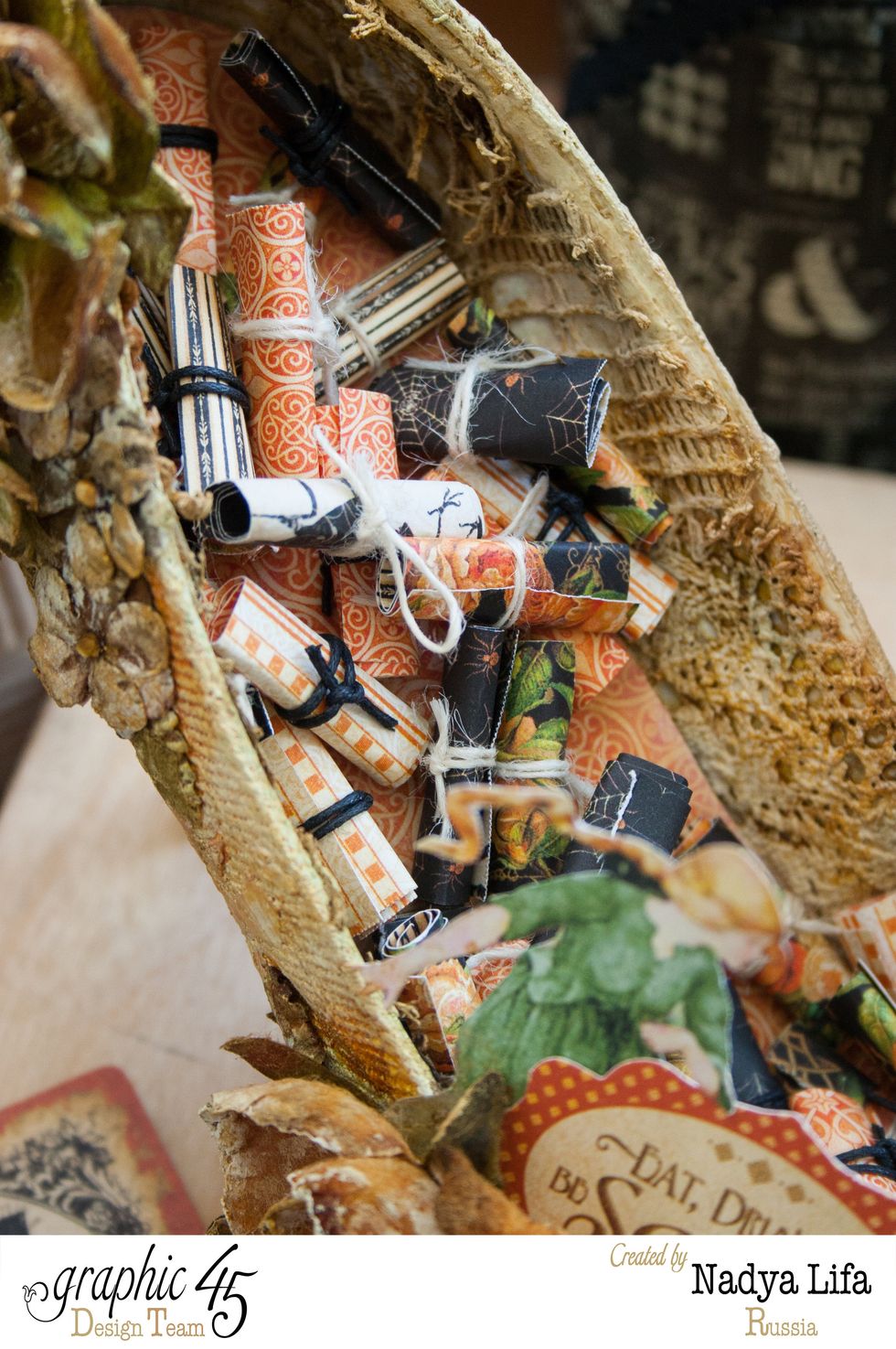 Put it into the shoe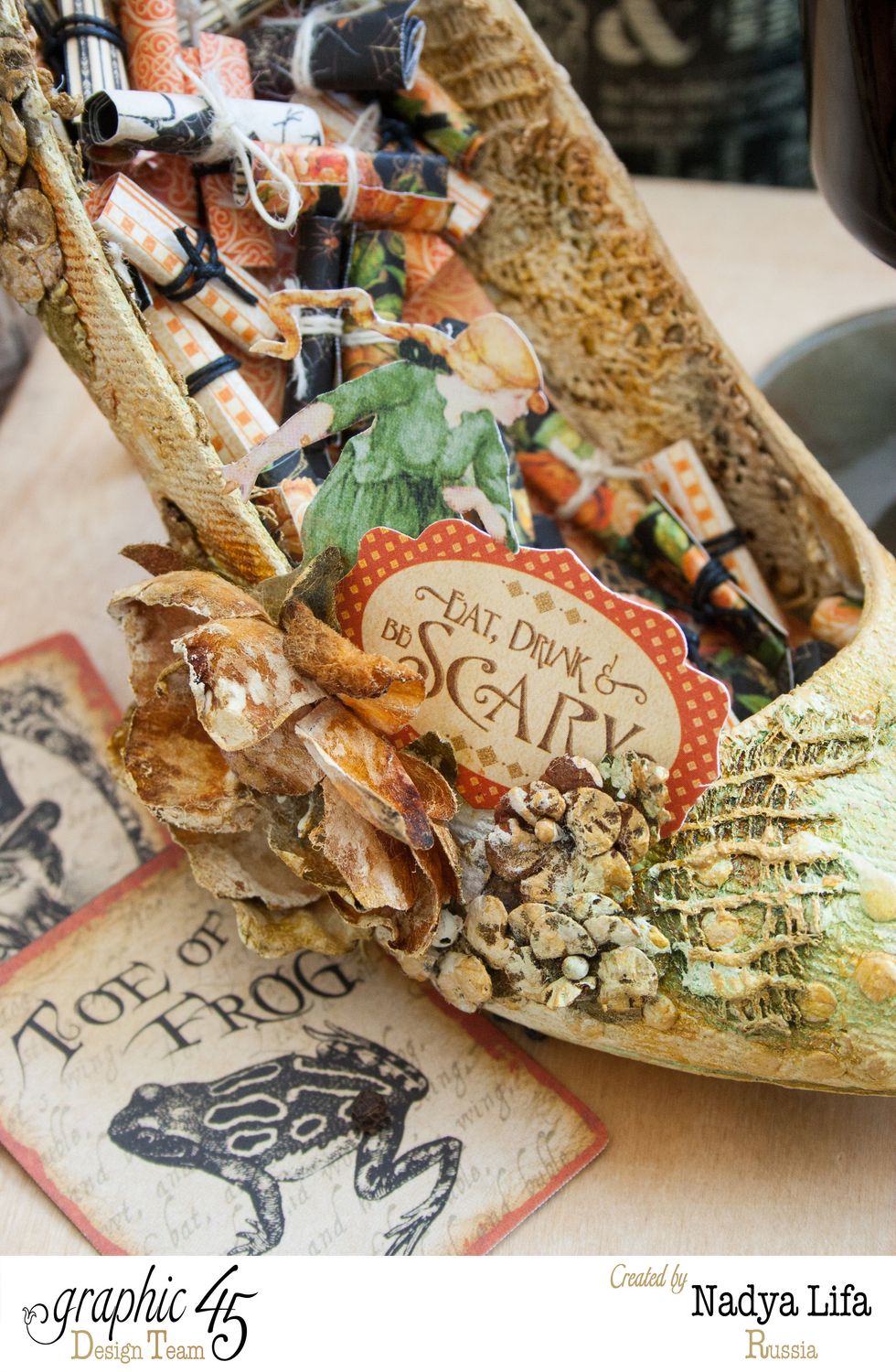 Add a fussy cutting images and tags!
Have Fun Halloween with adorable Graphic 45 paper and Petaloo Flowers!
old shoe
acrylic paint and texture paste
Petaloo flowers
Graphic 45 An Eerie Tale paper pad
lace
masks
Ranger Mists
Graphic 45 tags and paper sheets