Create a Hair Comb From a Vintage Brooch
342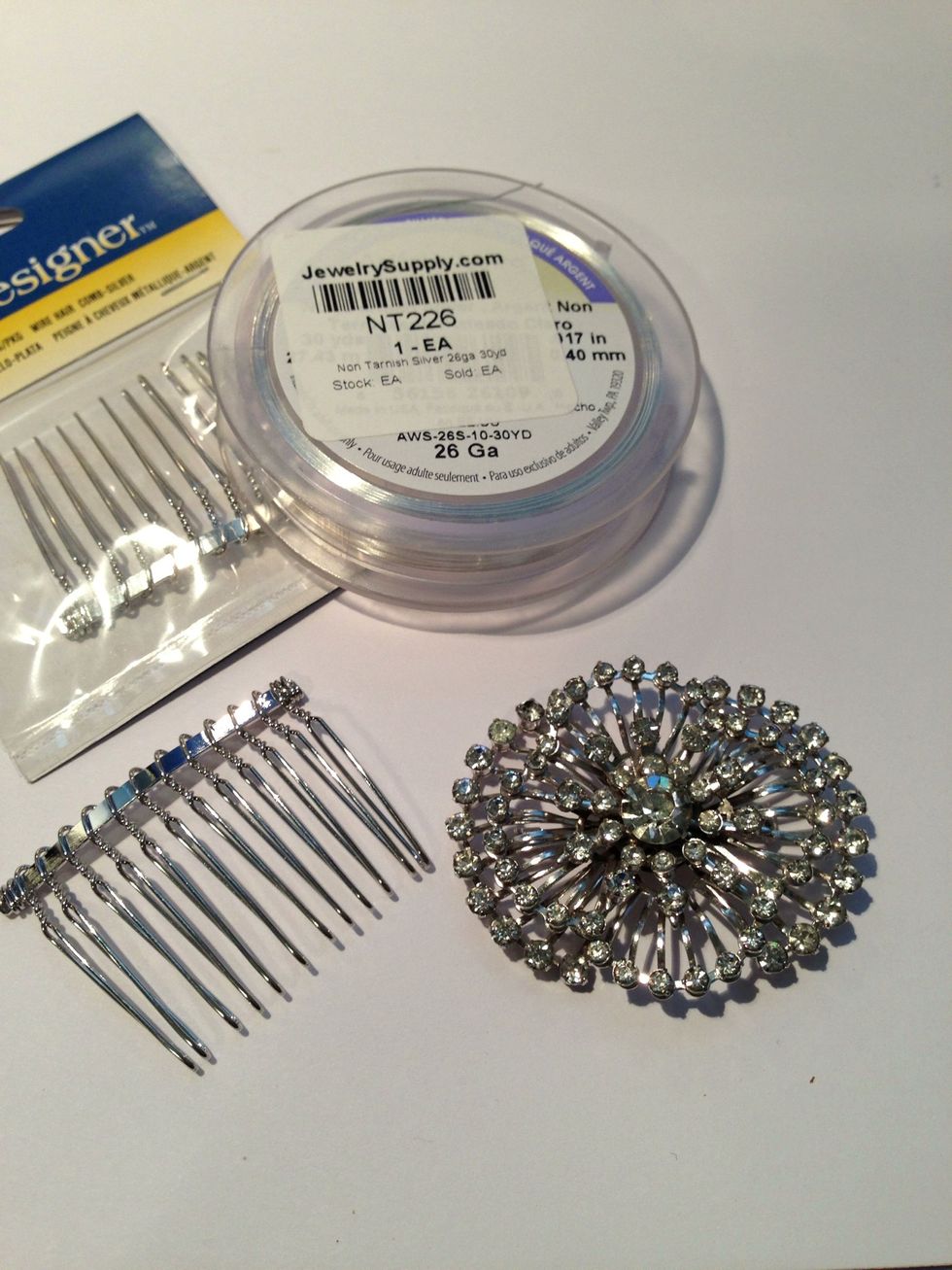 First, gather your supplies on the workspace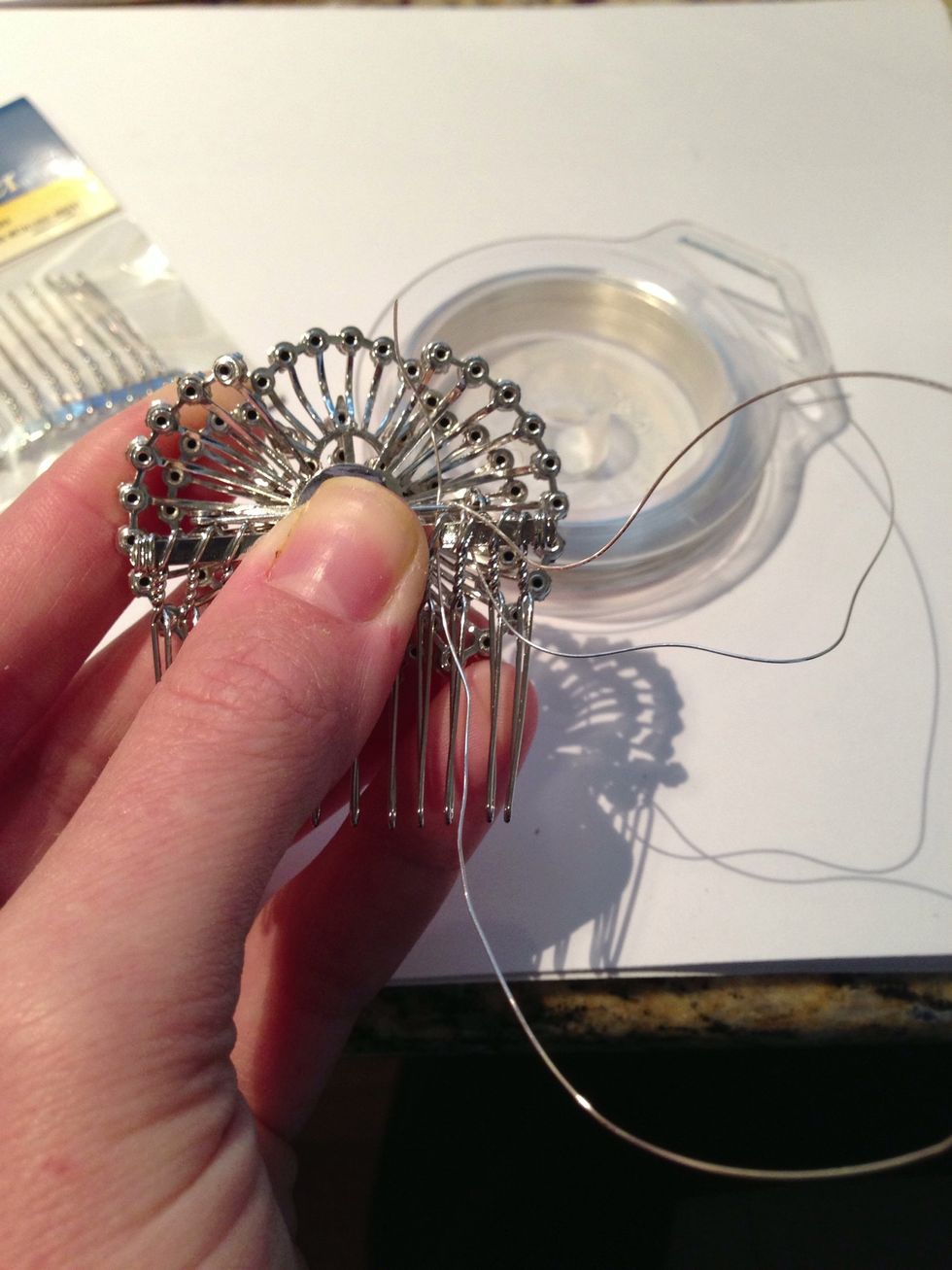 Lay the back of the brooch against the top solid bar of the comb, and begin by threading the wire up through the pin of the brooch, around the wide piece of the comb, and back again.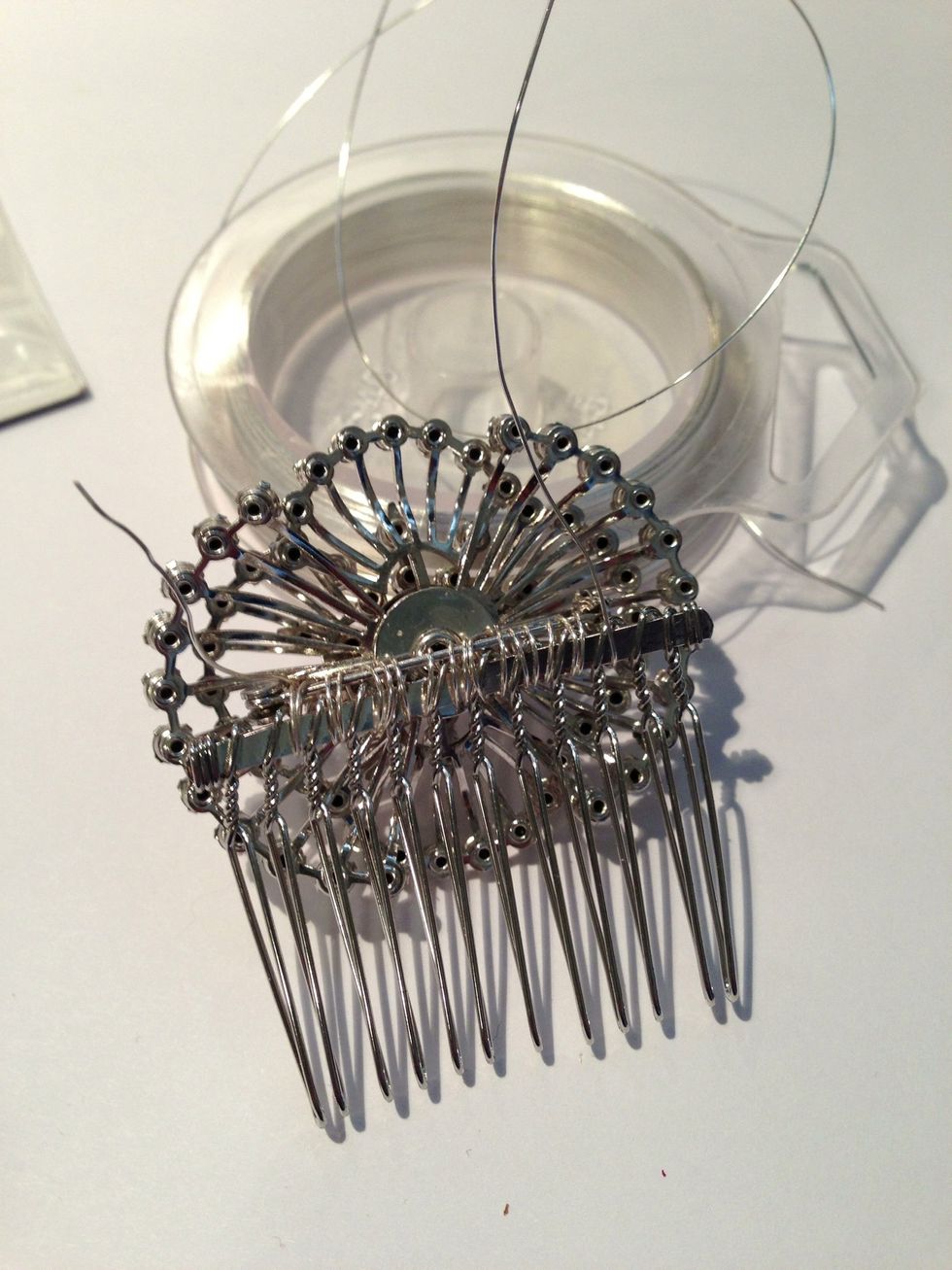 Continue threading all the way down the length of the comb, taking care to pull & tighten each loop as you go.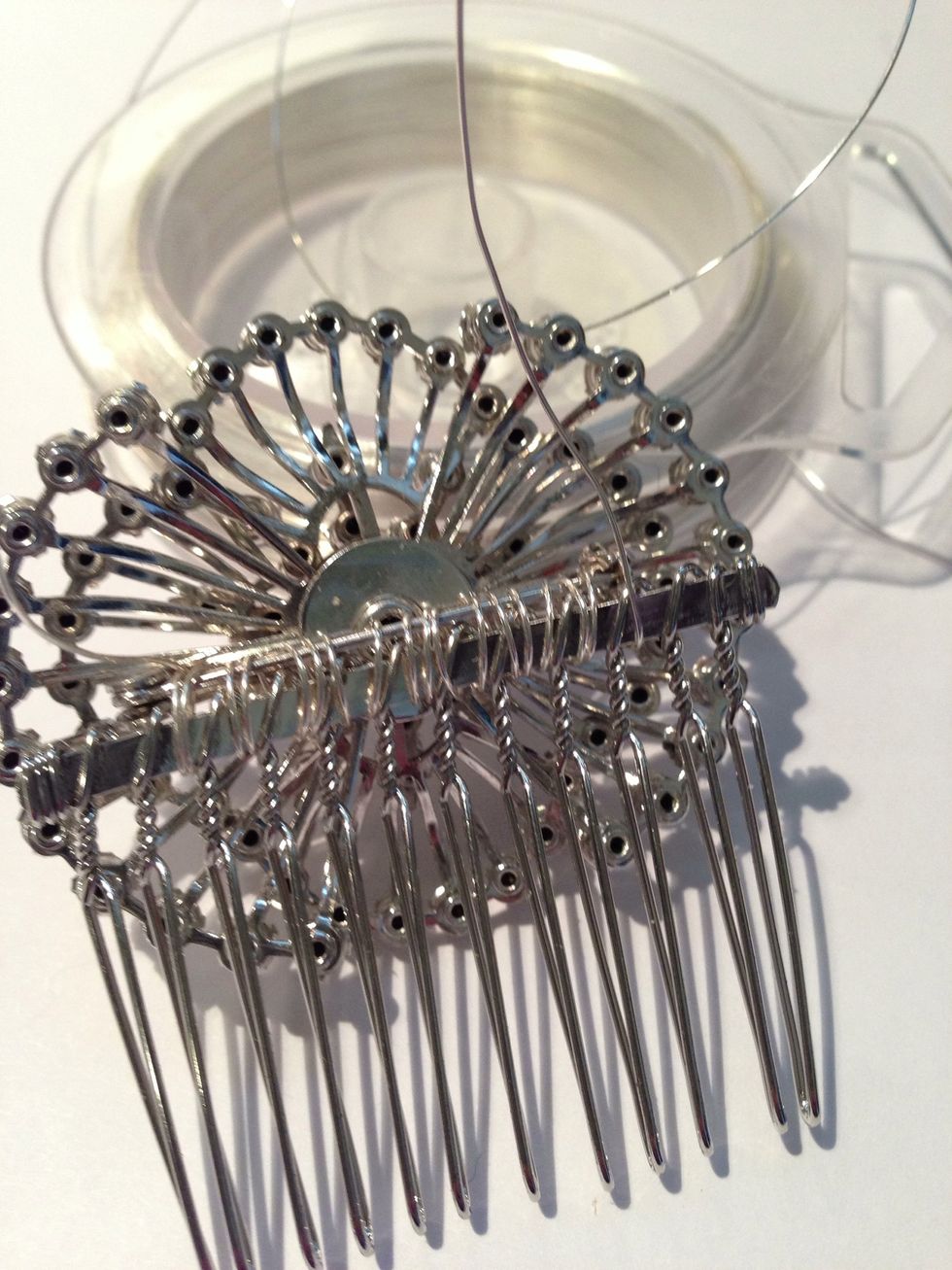 Once you've wrapped wire as far as it will go, and it feels snug, finish by doubling the wire back through and knotting both ends. Clip off the excess wire and tuck the pointed ends in.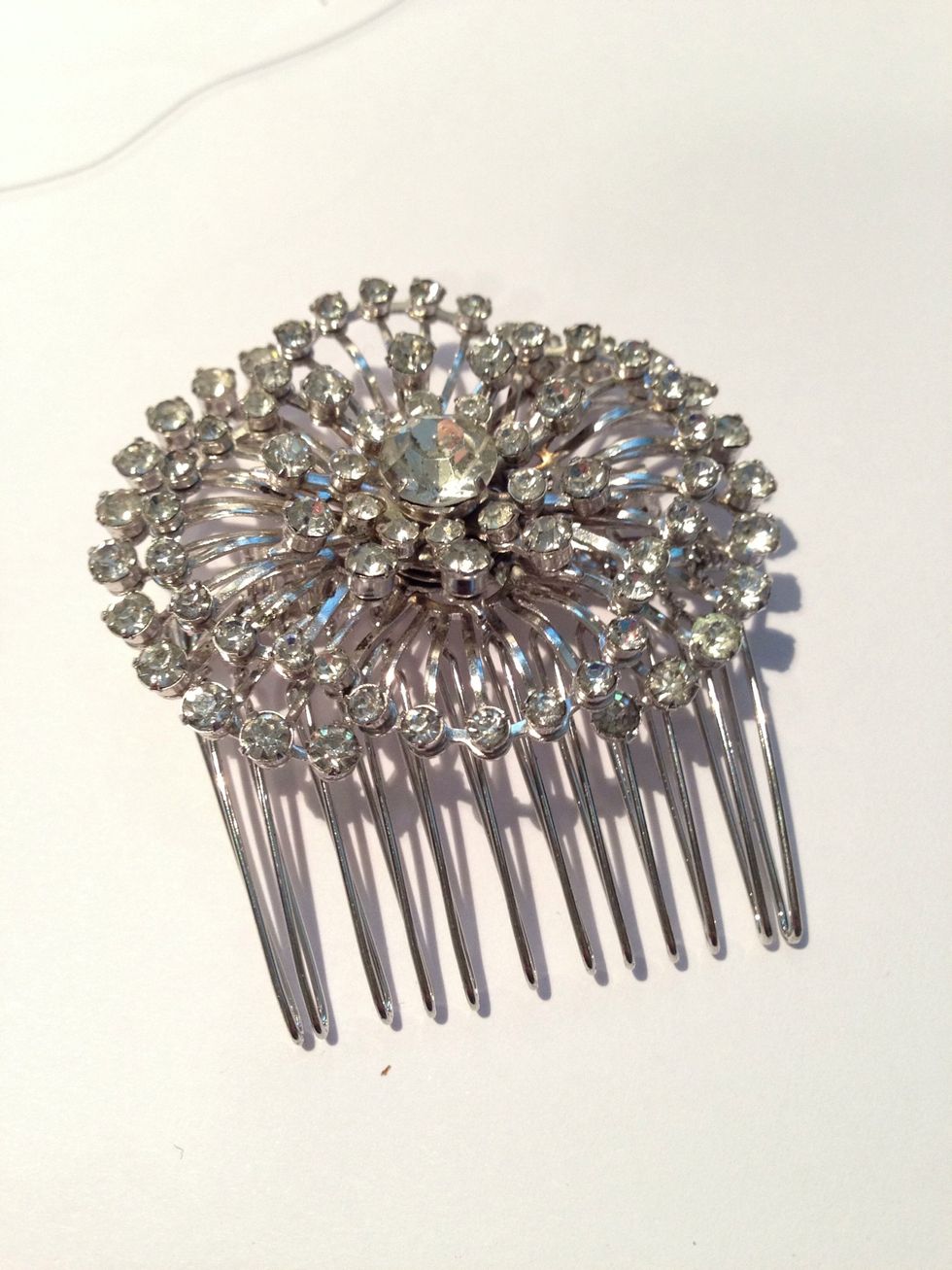 Voila! What's also nice, is that you haven't permanently altered or harmed your vintage jewelry. :)
1.0 Vintage Rhinestone Brooch
1.0 Plain Wire Hair Comb
1.0ft 26 gauge wire