Create a Graphic45 Wall Hanging With Notepad.
9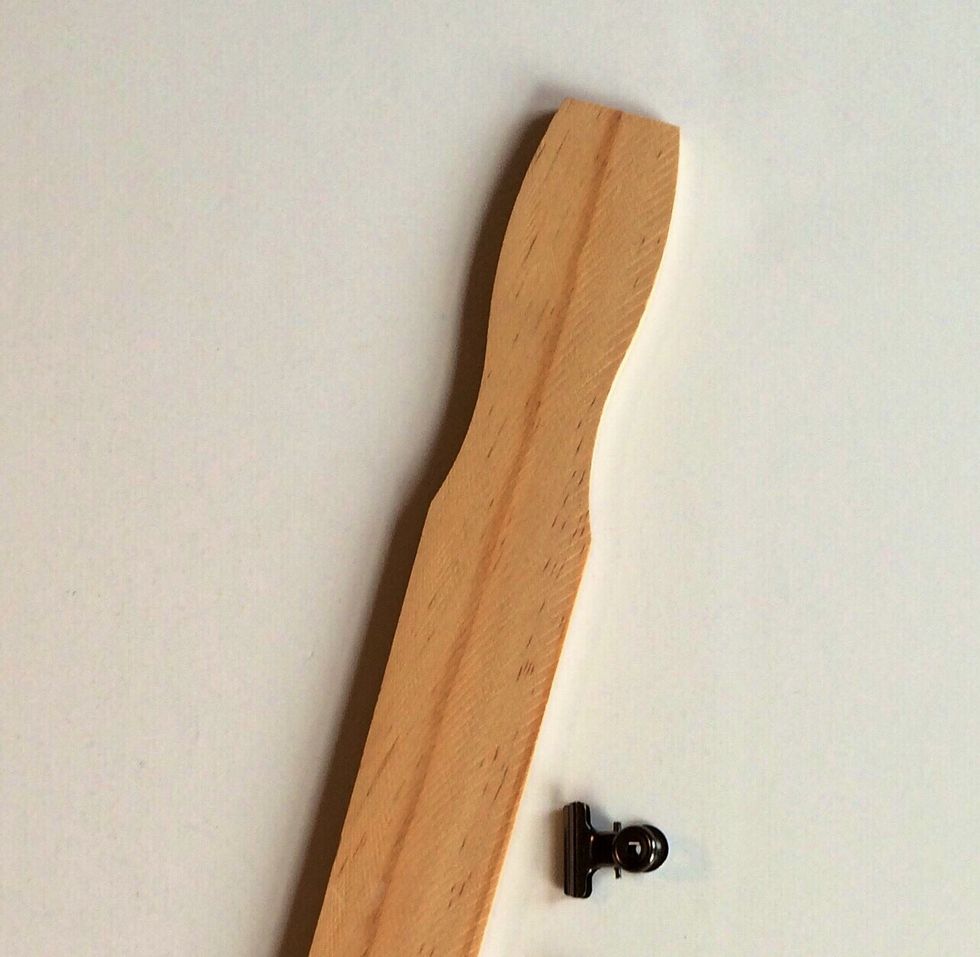 Use one 12-16 inch paint stir stick.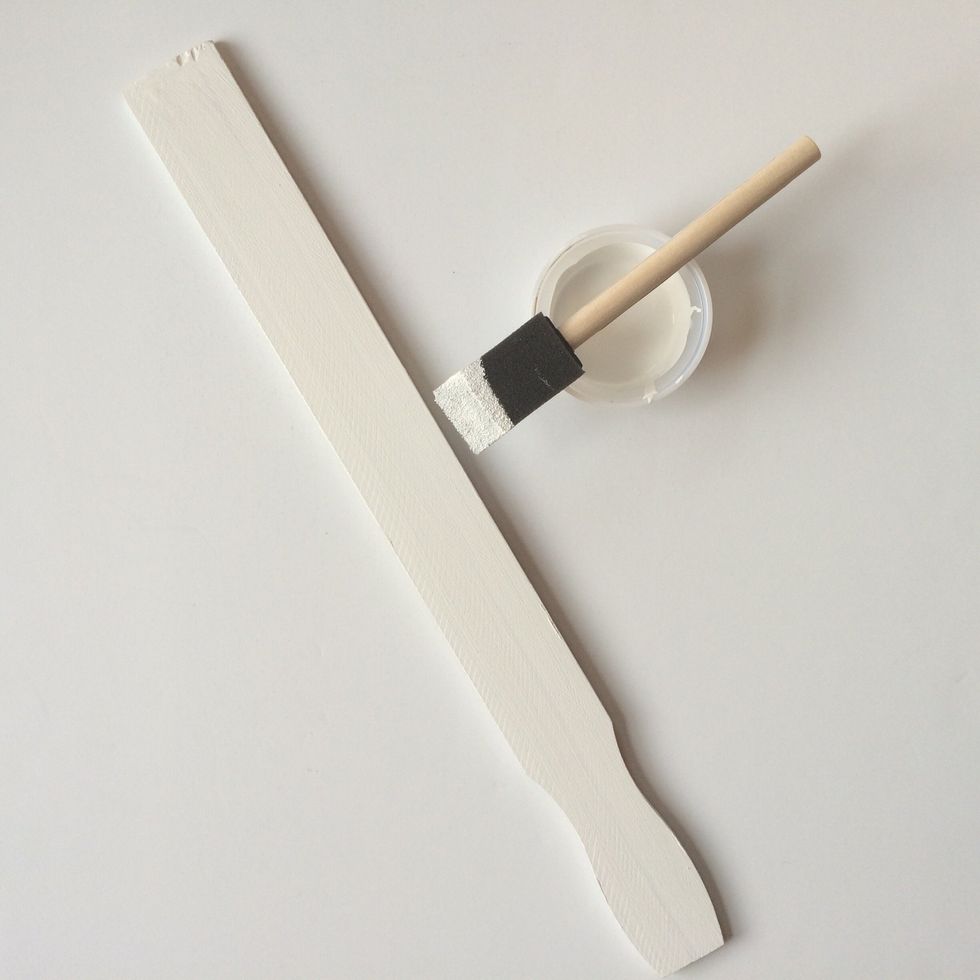 Paint the stir stick with white acrylic paint, let dry.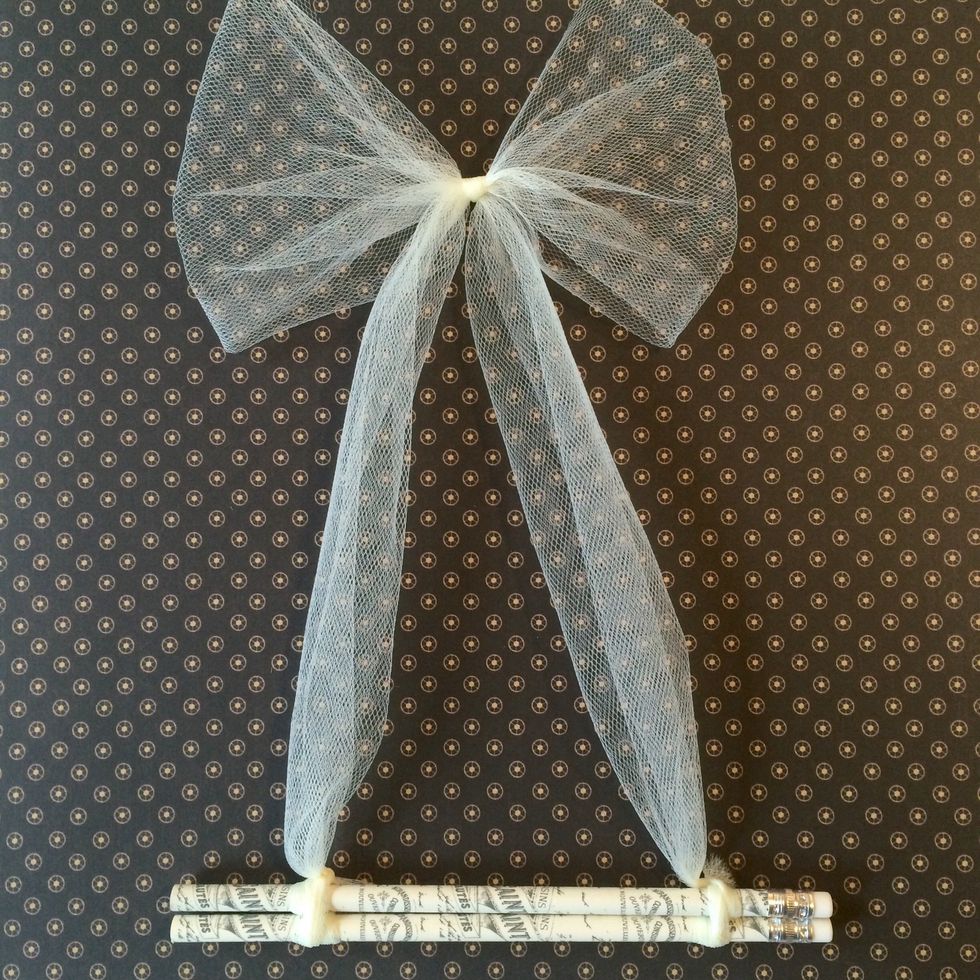 Make a bow in the center of the 4 ft length of tulle. Take one end of the tulle and wrap it around the ends of two decorative pencils, and then do the same on the other end.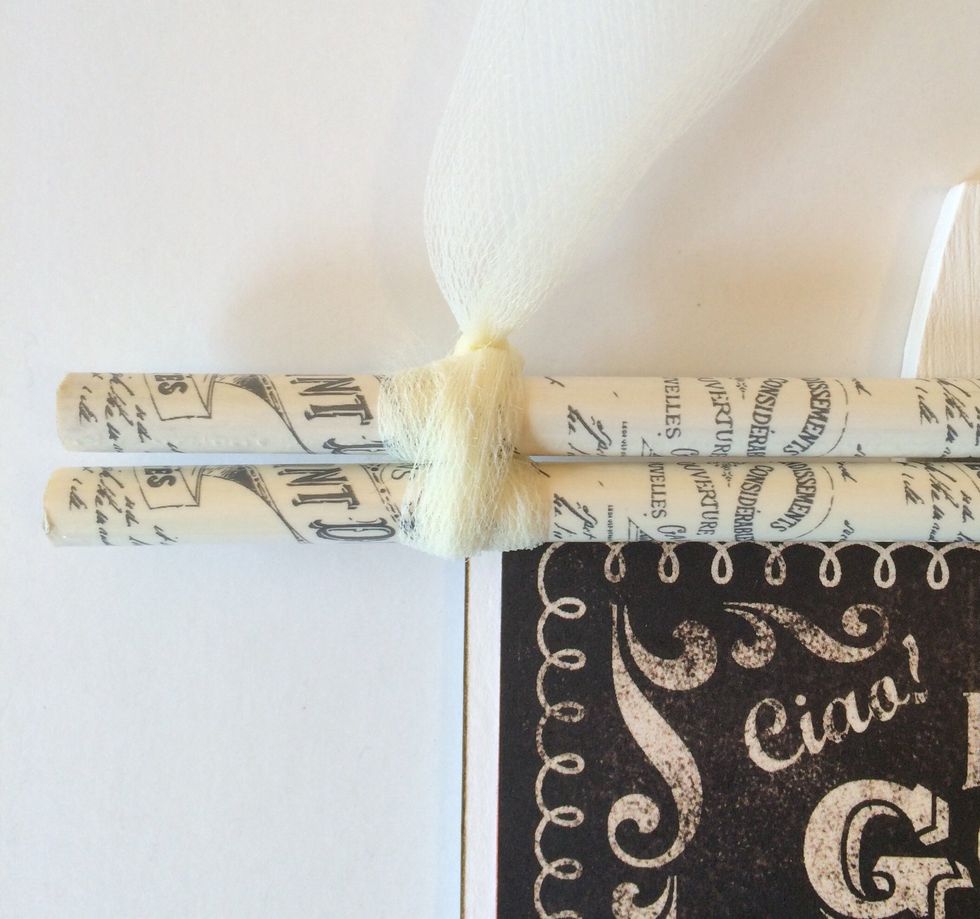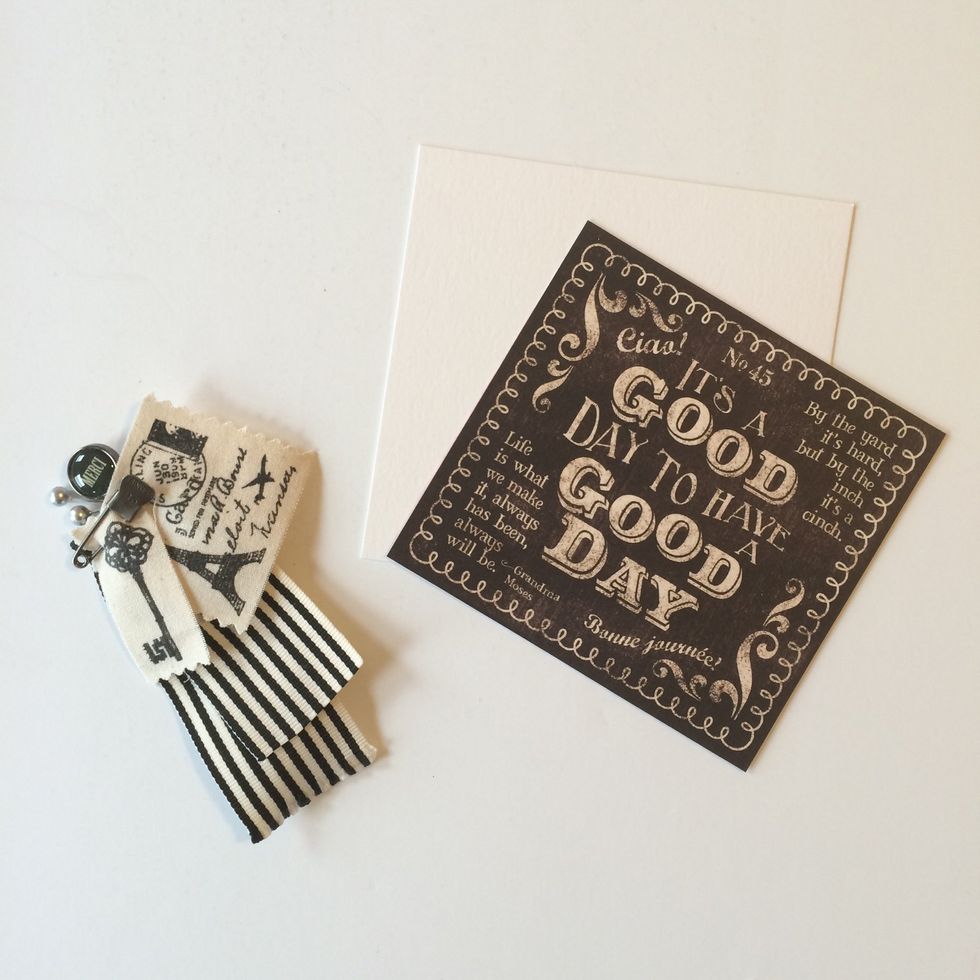 Gather some decorative embellishments and a quote with some cardstock for backing.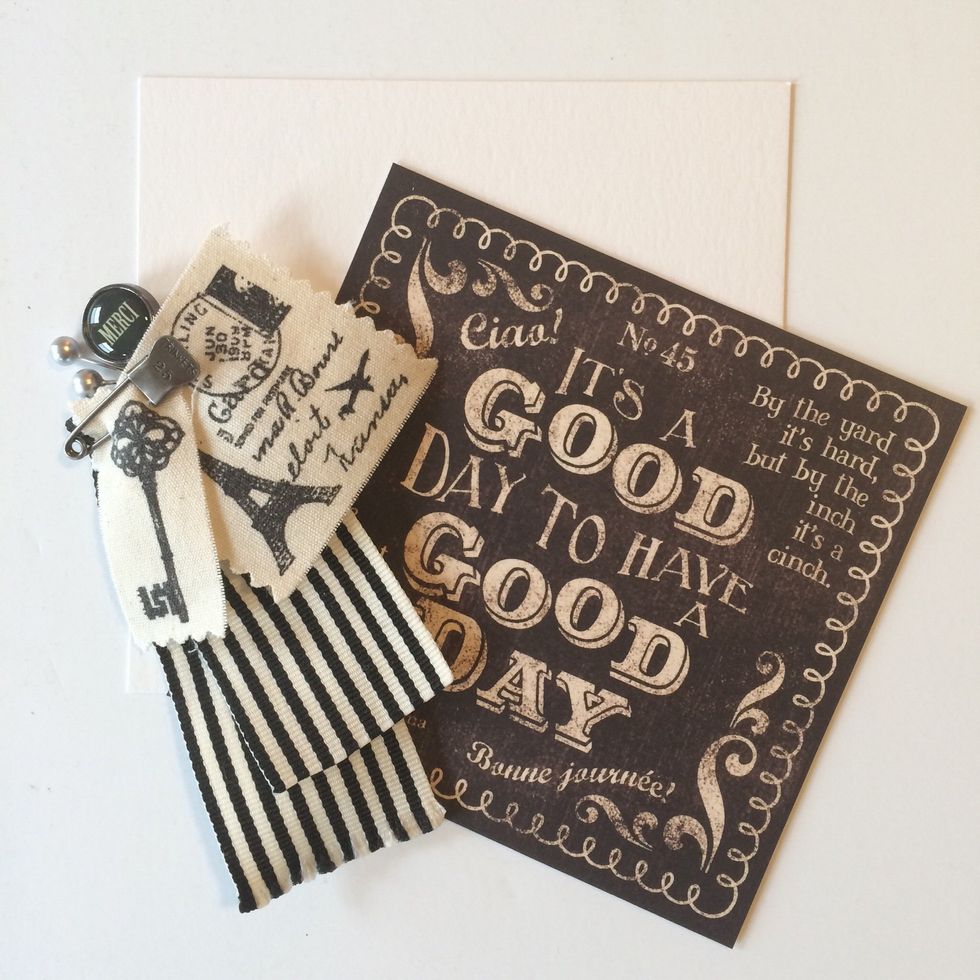 I liked this quote from Graphic45's Collection ~ Typology:)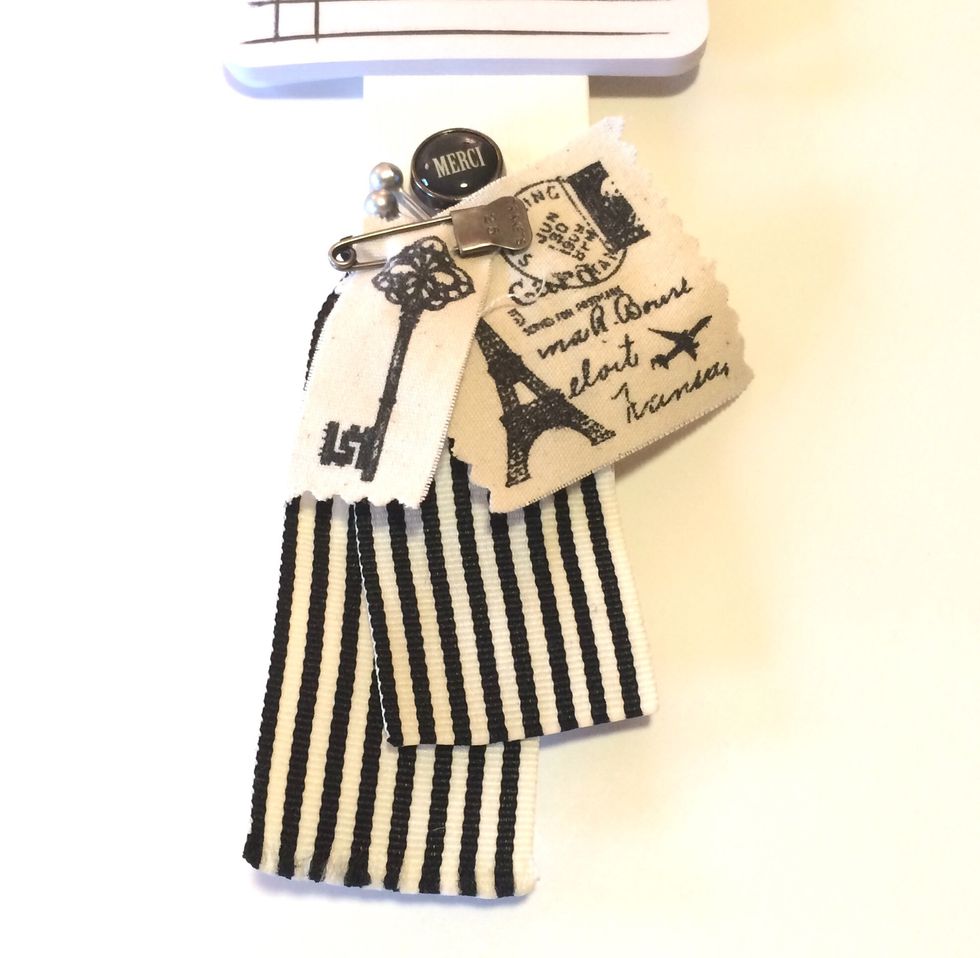 Arrange a cluster of embellishments to attach to the bottom of the stick. You can use a craft adhesive or a hot glue gun.
Attach the pencils about 1.5 inches from the top, then add the quote underneath.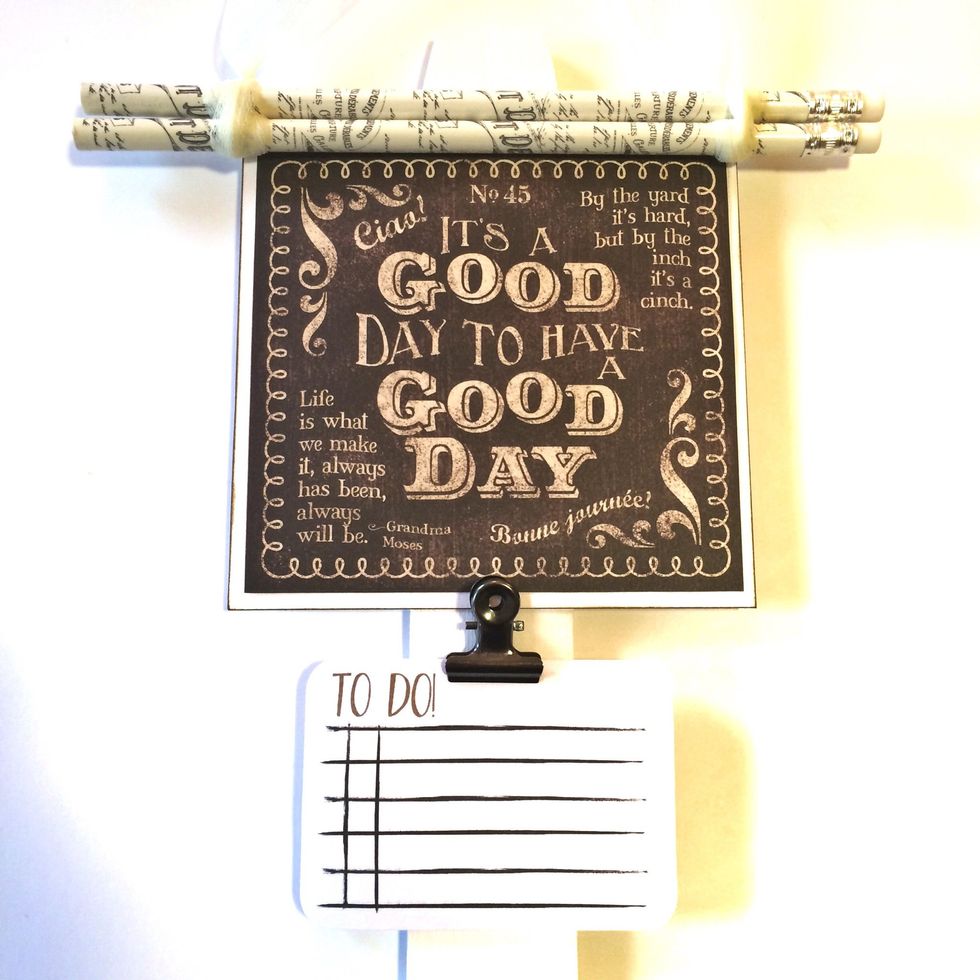 Below the quote, glue on a bullnose clip.
Add a small notepad...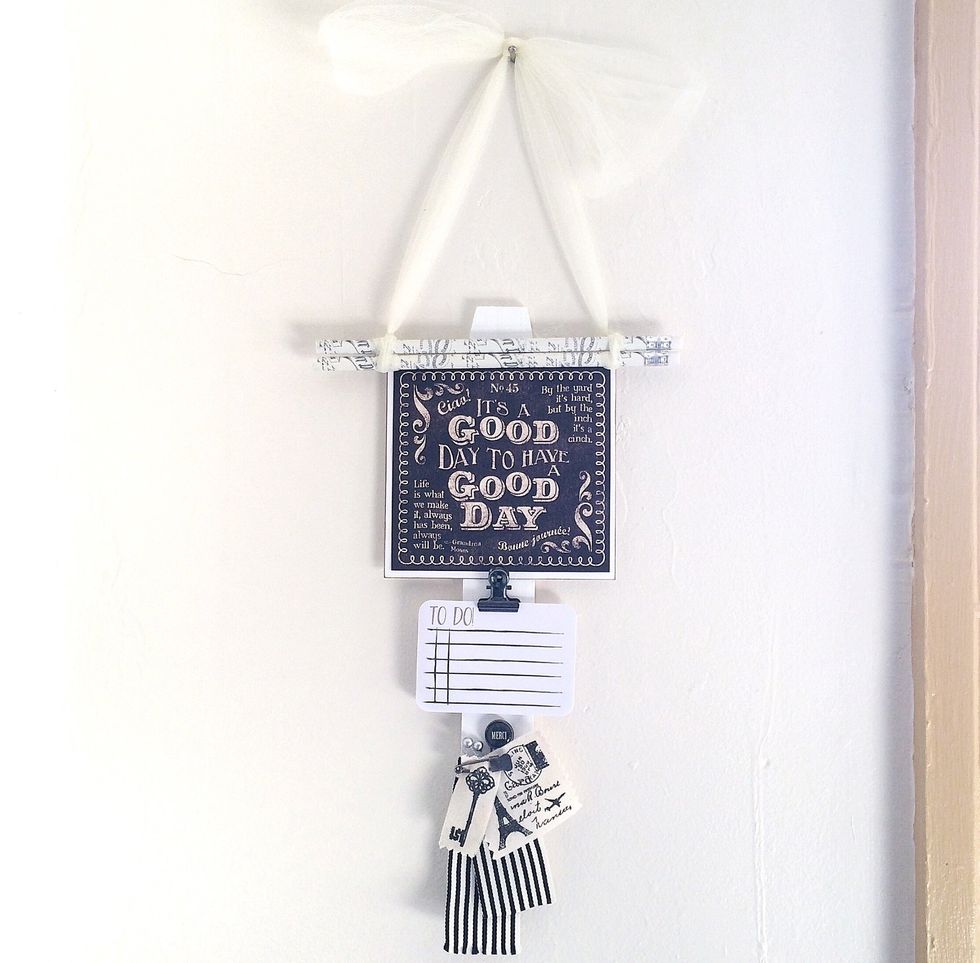 TA DA! A fun addition to any home or to give as a gift :D
1 paint stir stick
Acrylic paint white
1 Bullnose clip
4 ft cream/white tulle
2 decorative pencils
1 Graphic 45 quote
Cream cardstock
Ephemera/ embellishments
Craft adhesive or hot glue gun
Jackie Benedict
A mom, A wife, An artist ~\nI love animals, gardening, reading, laughing AND I'm a self proclaimed paper addict:)