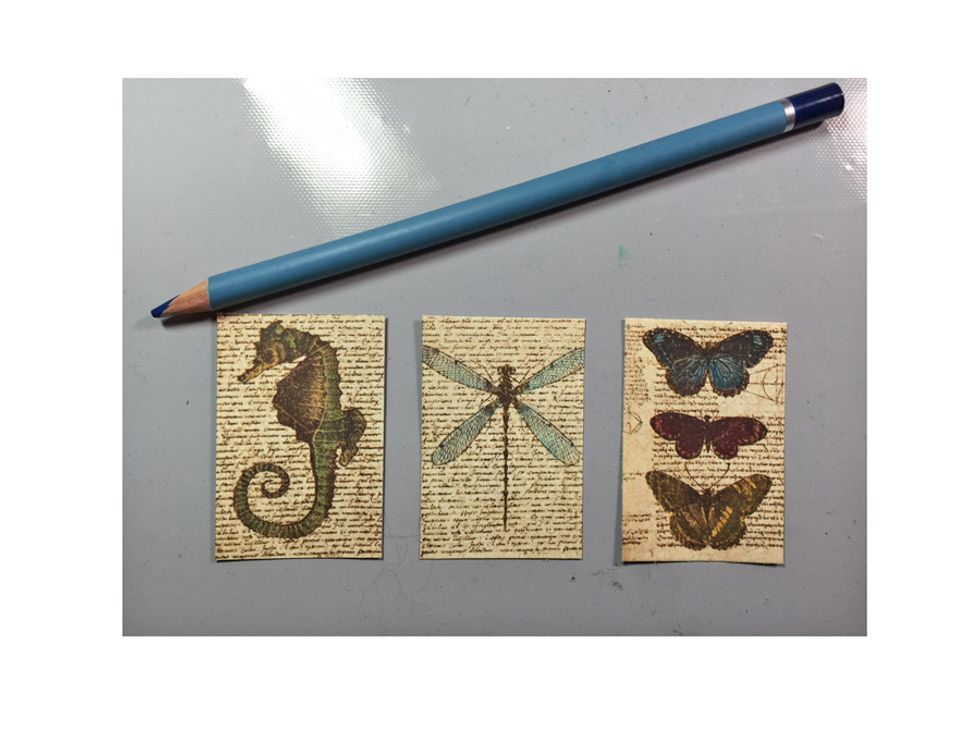 Cut out four rectangles 2 1/2 x 1 3/4. I've colored mine with watercolor pencils to add a vintage coloring to them.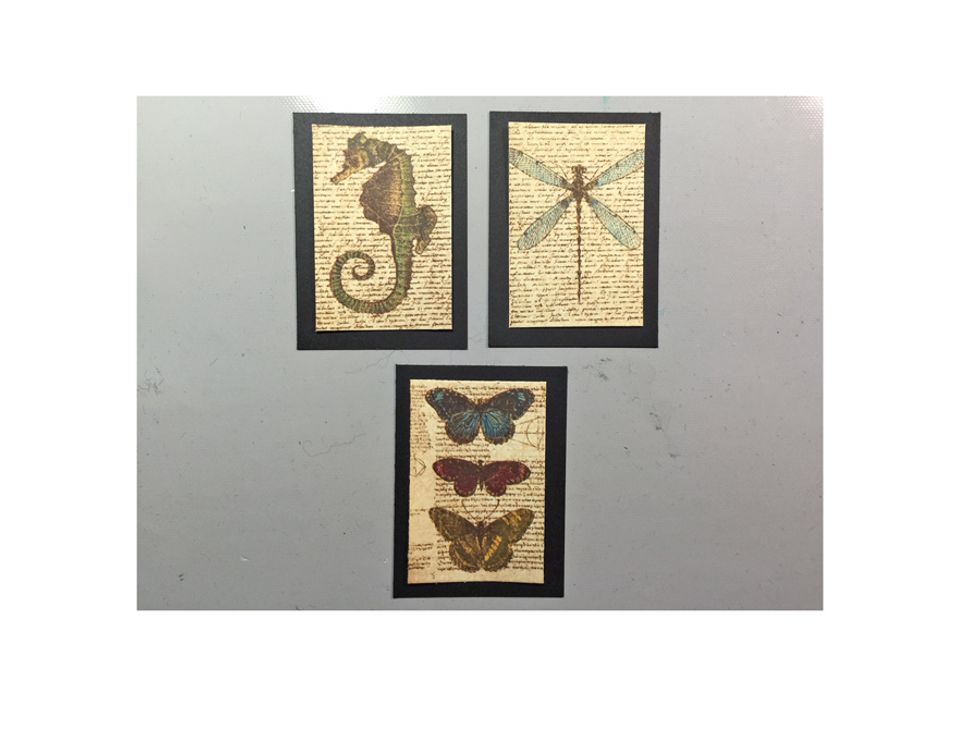 Mount the images on card stock leaving a 1/4 inch boarder around them.
Cut two strips of card stock 2 x 12" and score at the following marks. 2 3/4 " , 3 3/4 " , 4 3/4 " , and 5 3/4"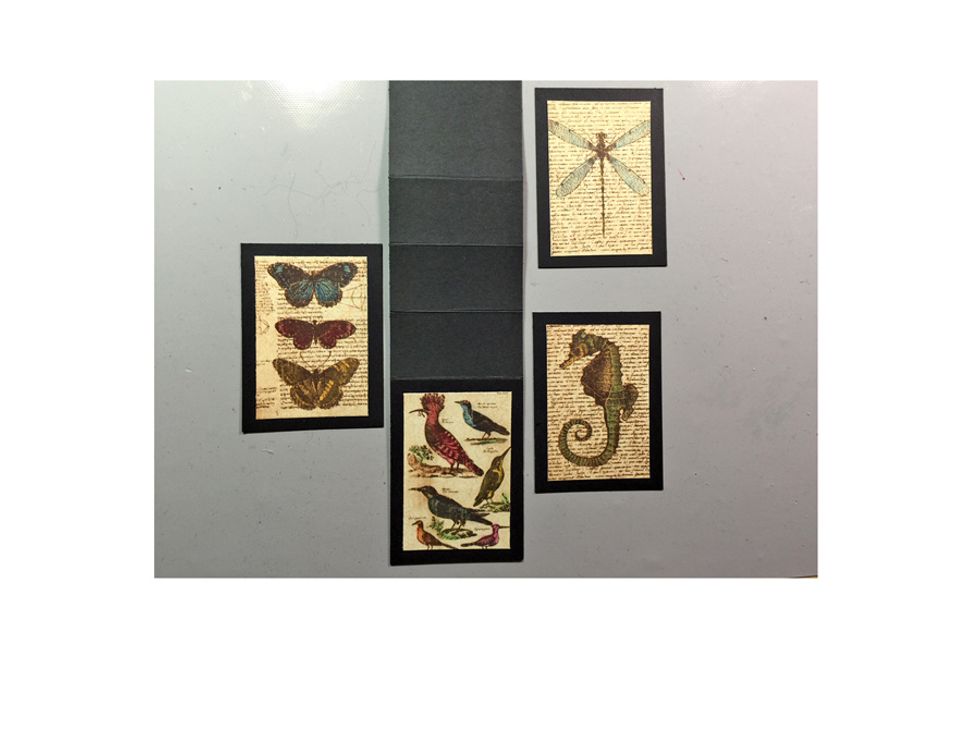 Each of your images will glue down on the score mark.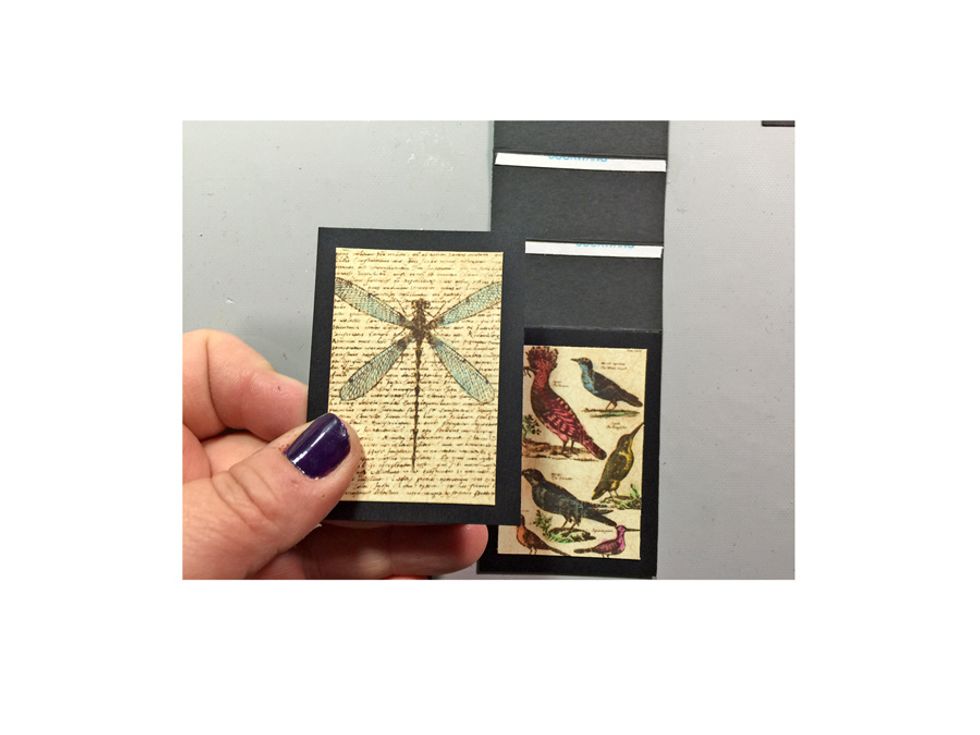 Glue only the tops of the images to the score line using a strong glue like scor-tape.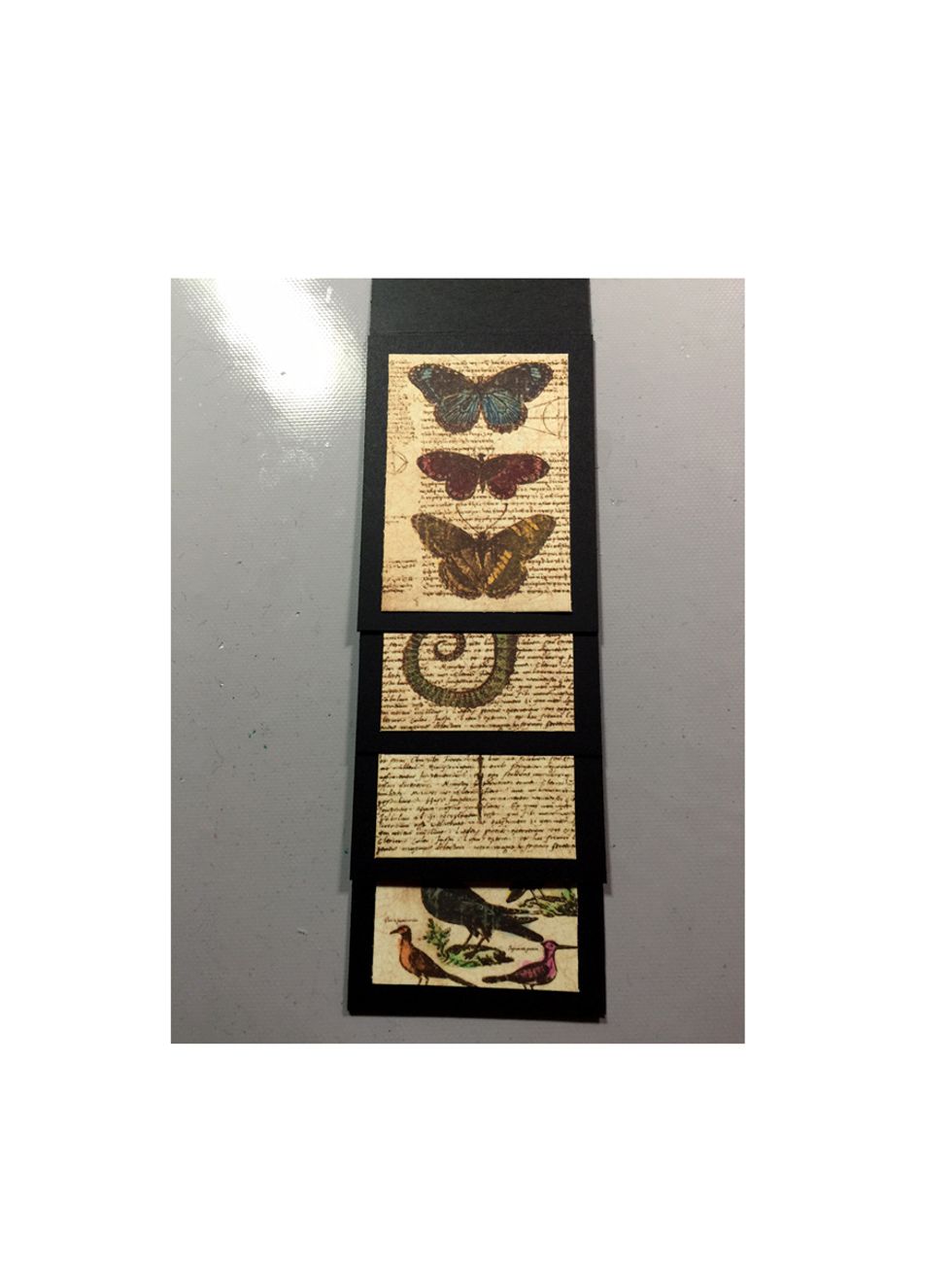 Here is how they will look all lined up and glued down.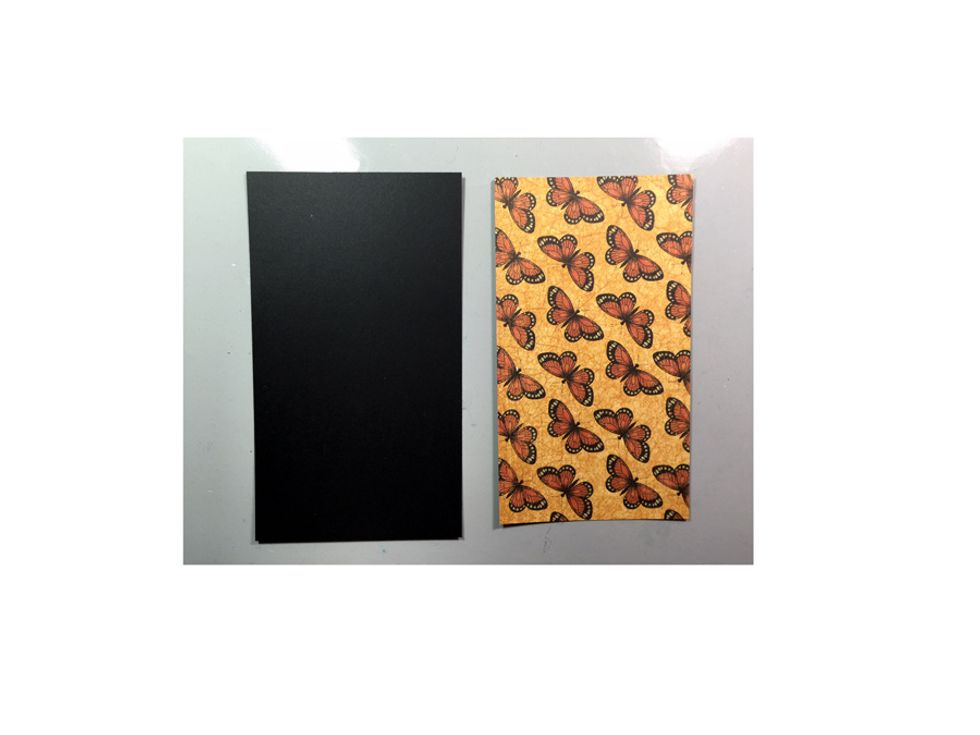 Cut a base for the card 7" x 4" and then a decorative patterned piece of paper 6 3/4" x 3 3/4" and mat together.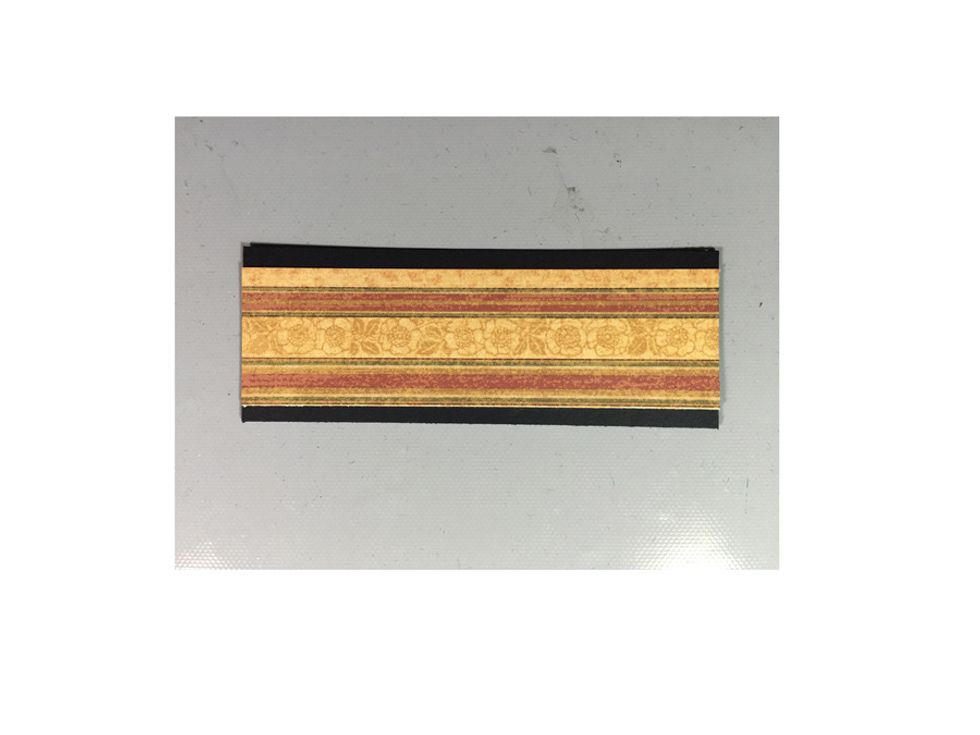 Cut a strip of base card stock 2" wide and 4" in width and then top with decorative paper.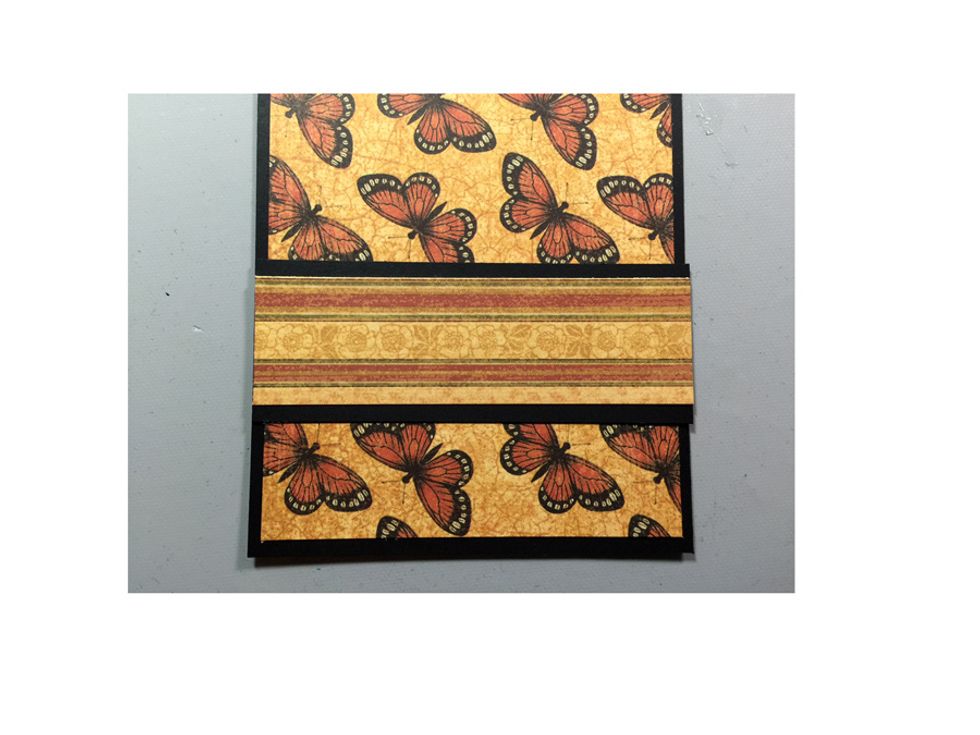 Glue this down on your base card's bottom using glue only on the side. You want the strips to be able to tuck down behind the band.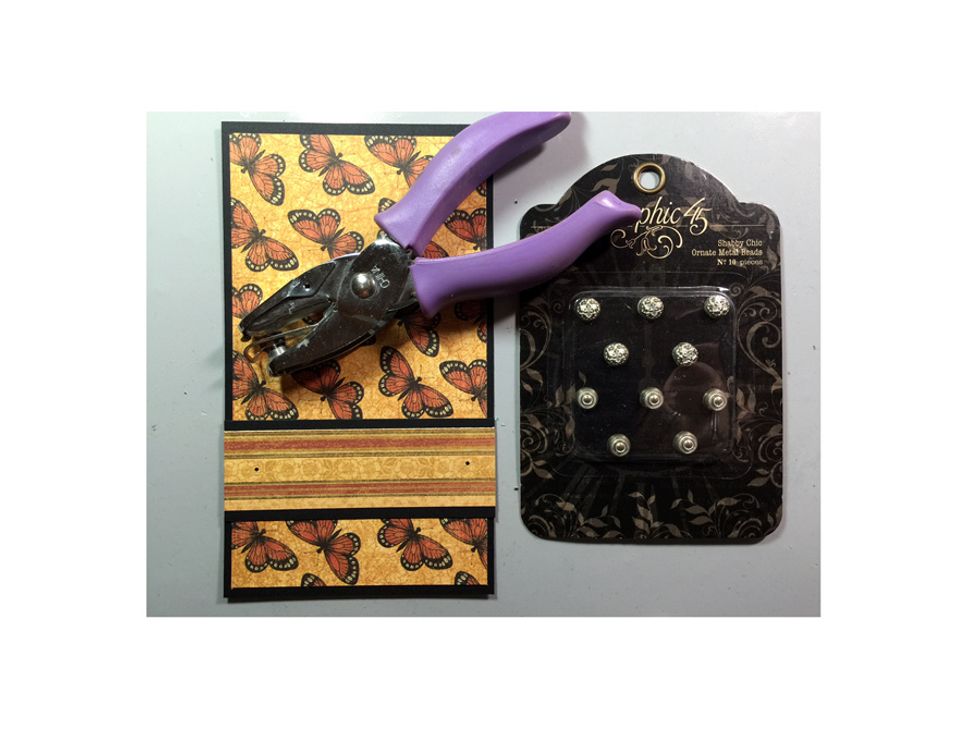 Punch two little holes on each side of the band and add two decorative metal brads from Graphic 45. This will help to hold the band down and also look pretty.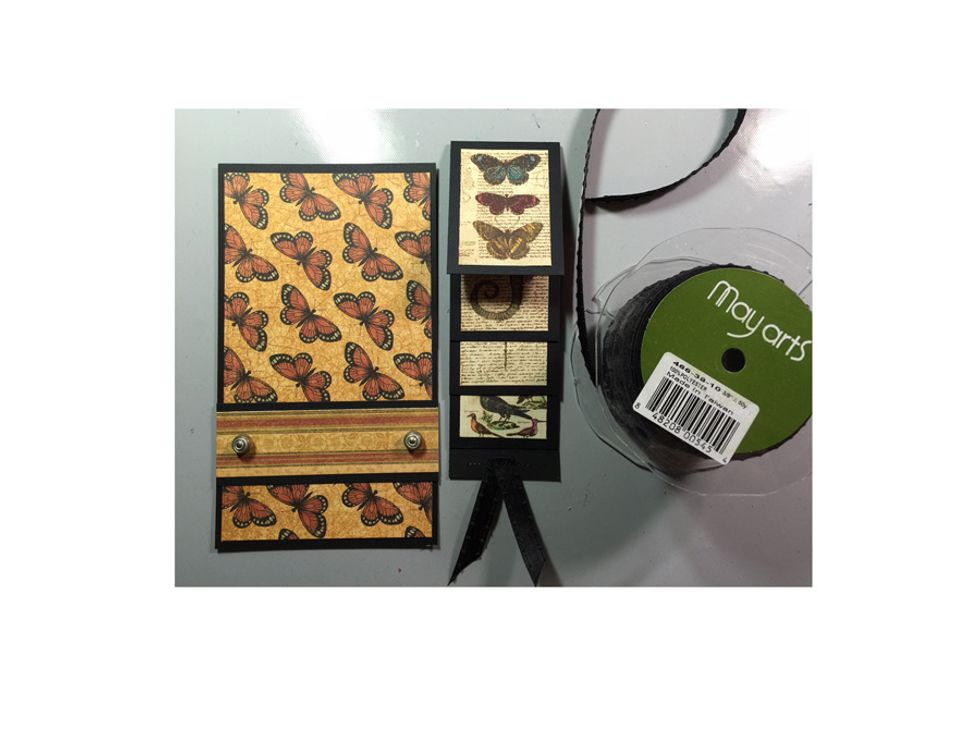 Add a ribbon pull to front end of the long strip as shown. I use May Arts Ribbon that you can find over at Ribbon Resource.
Tuck the 12 x 2 inch sheet down into the band as shown with the images on the front.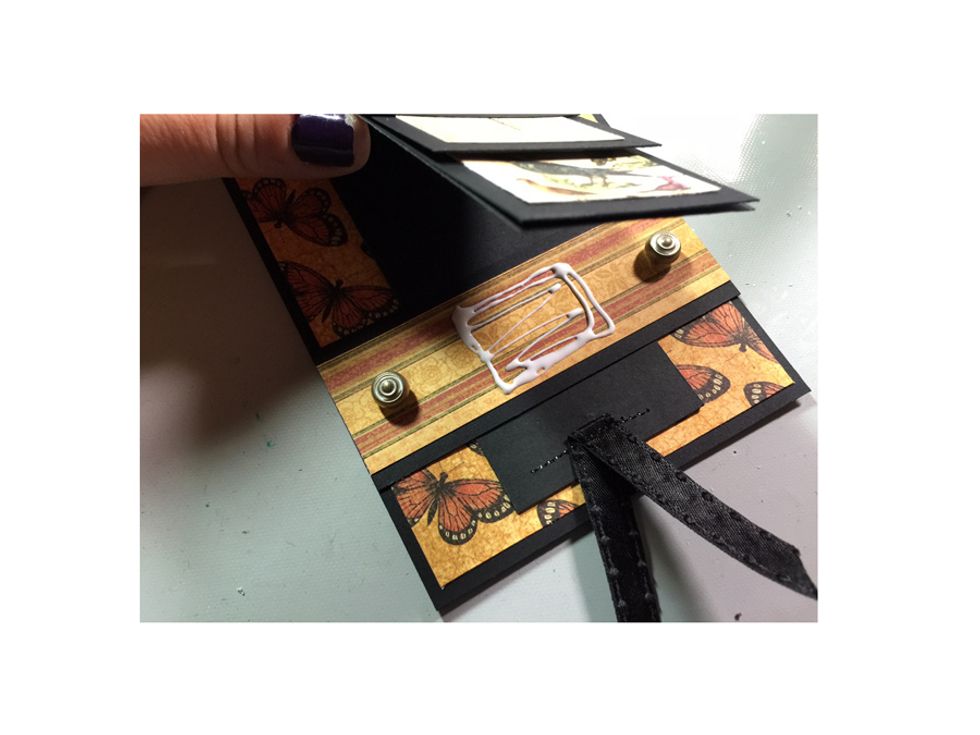 Place glue down on the front of the band as show and attach the base of the 12 x 2 inch strip to the card. Allow to dry.
Decorate the base that pulls down with the card is in motion. I added some beautiful butterflies.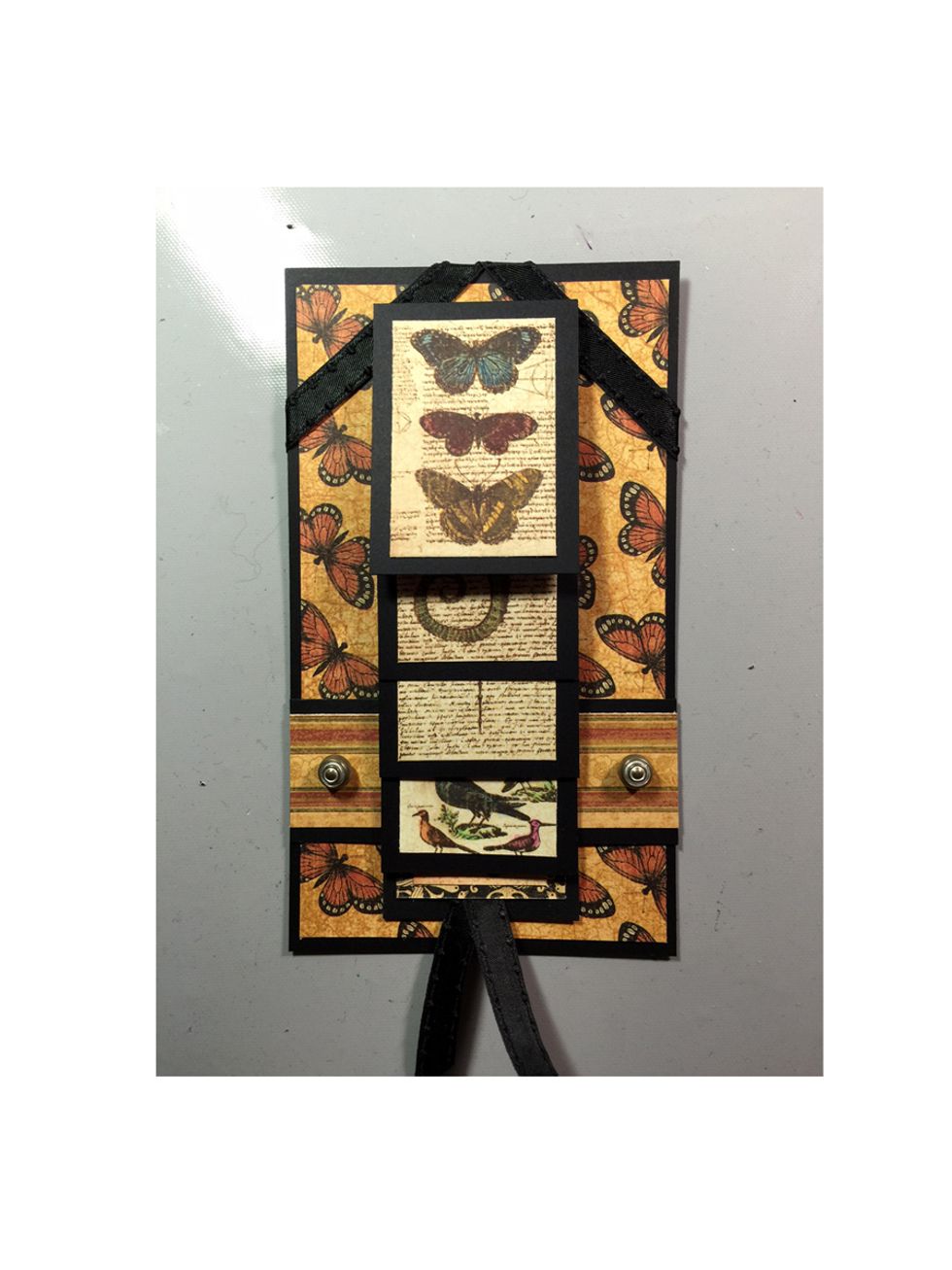 Here's the finished card topped off with some ribbon edges. I love the way this turned out and I know you'll love making one too.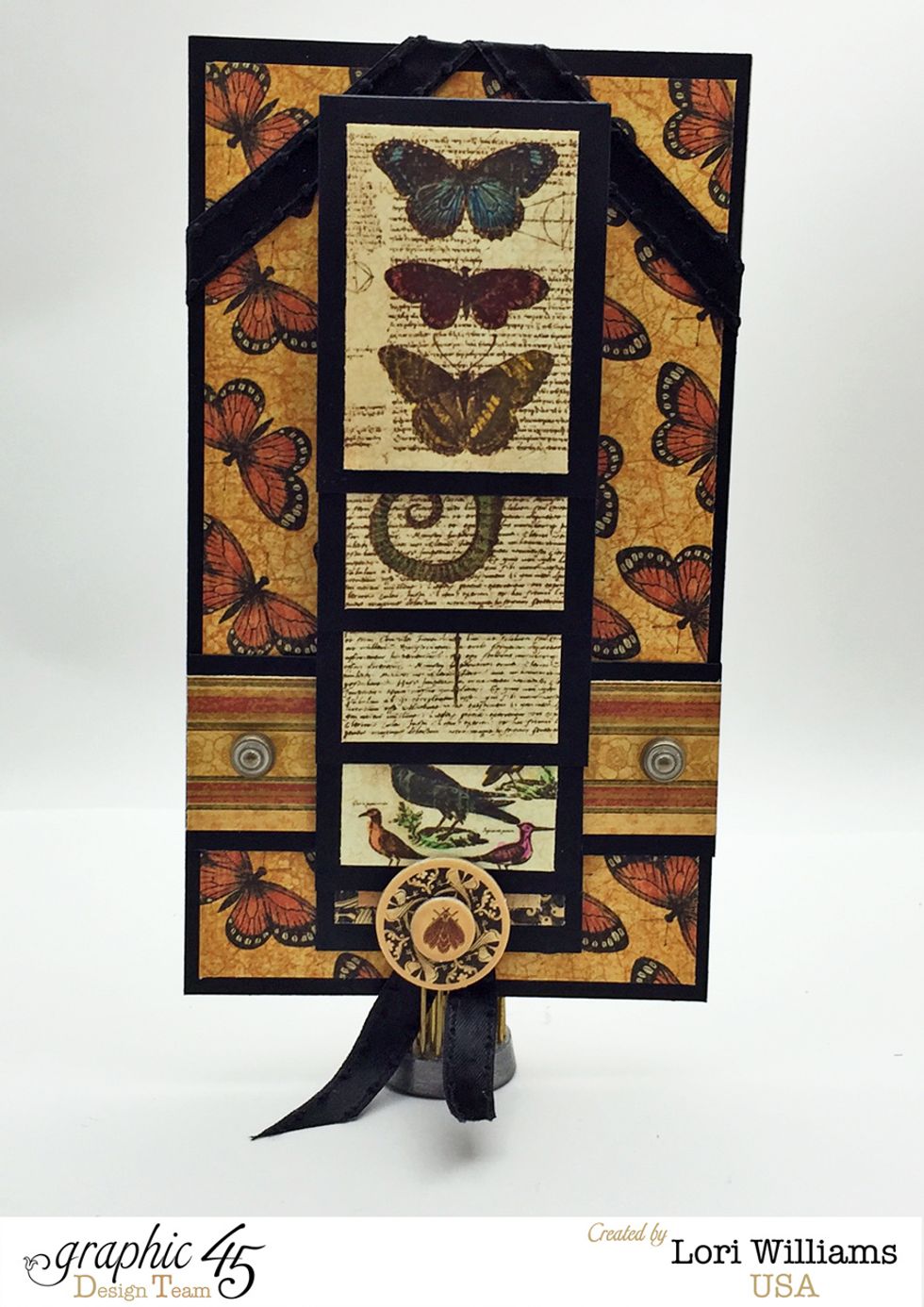 Here's the front of the card complete.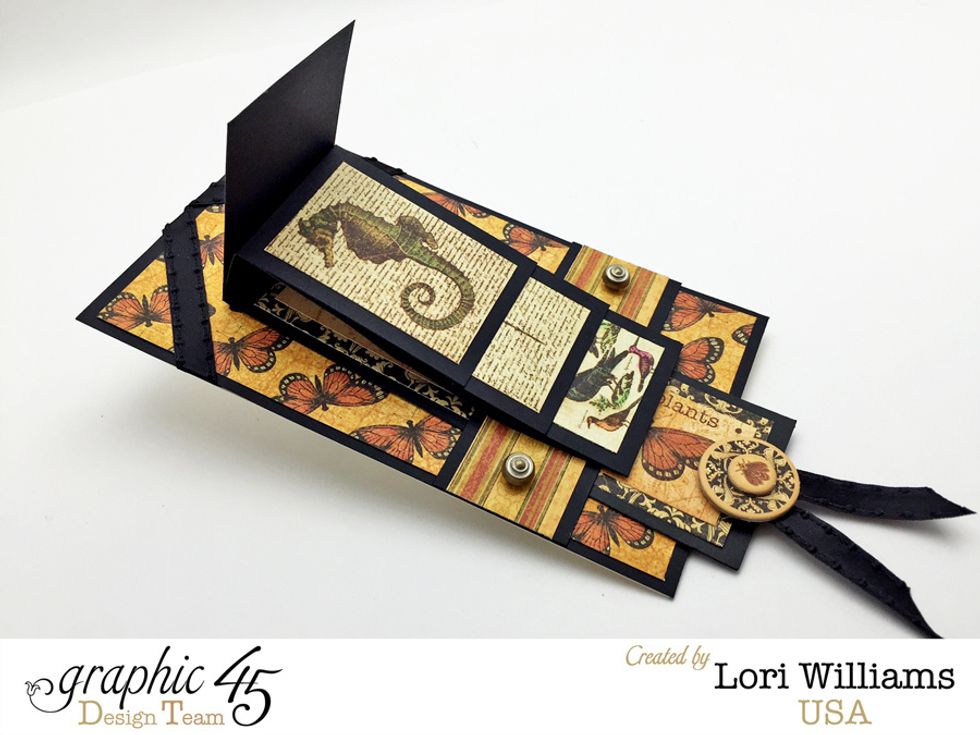 As you pull the ribbon down the images will flip to reveal the next one underneath. This is such a fun and interactive card to make.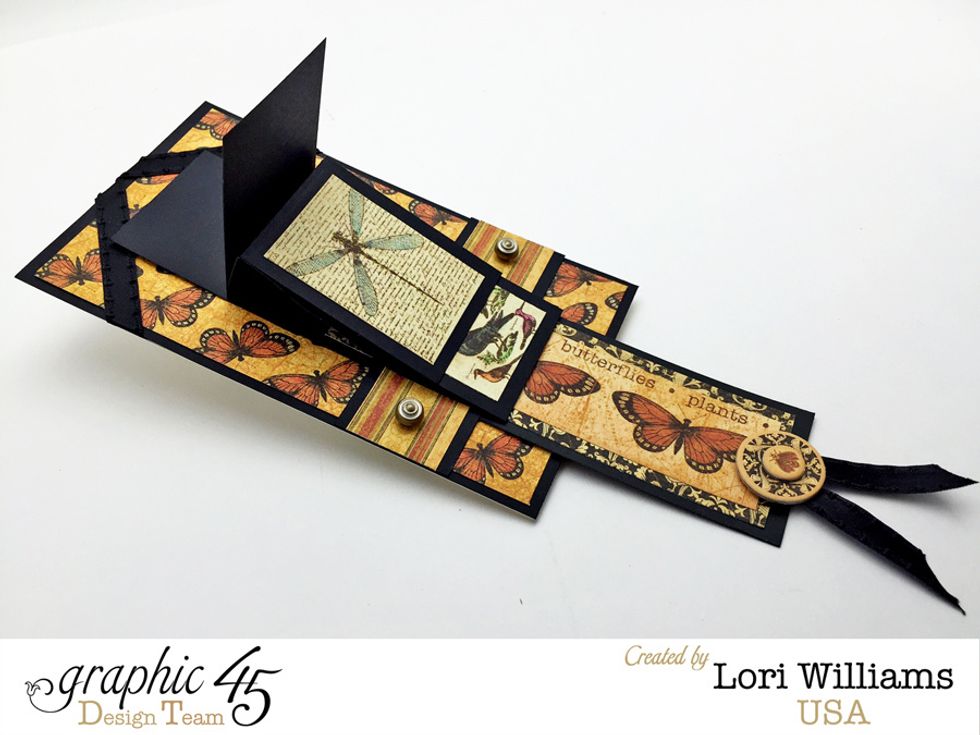 Still flipping....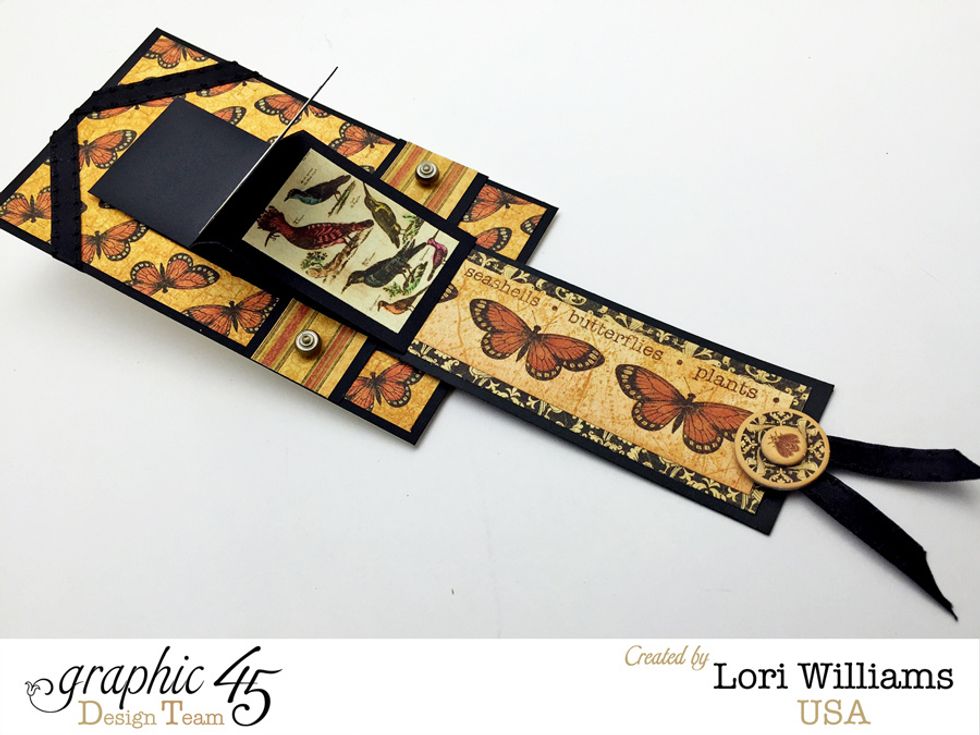 and one last flip...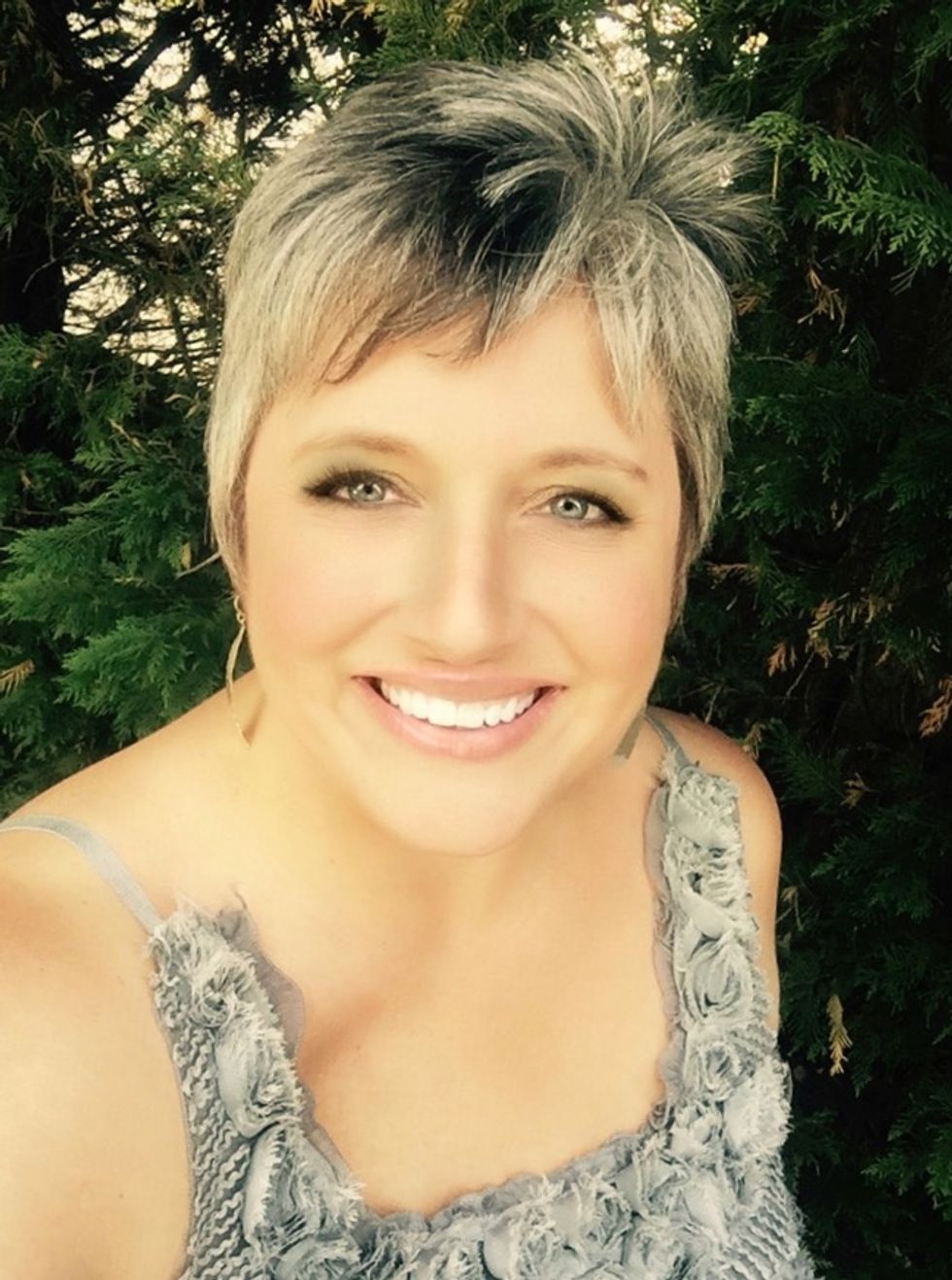 My name is Lori Williams & I'm a design team member w/Graphic 45. See more of my work on my blog www.pinkcloudscrappers.blogsp… or on Graphic 45's Blog www.g45papers.typepade.com
The creator of this guide has not included tools