Create a Graphic 45 Eerie Tale Greeting Card
11
Cut a base card from card stock at 6 3/4 x 5 3/4 inches and round corners all corners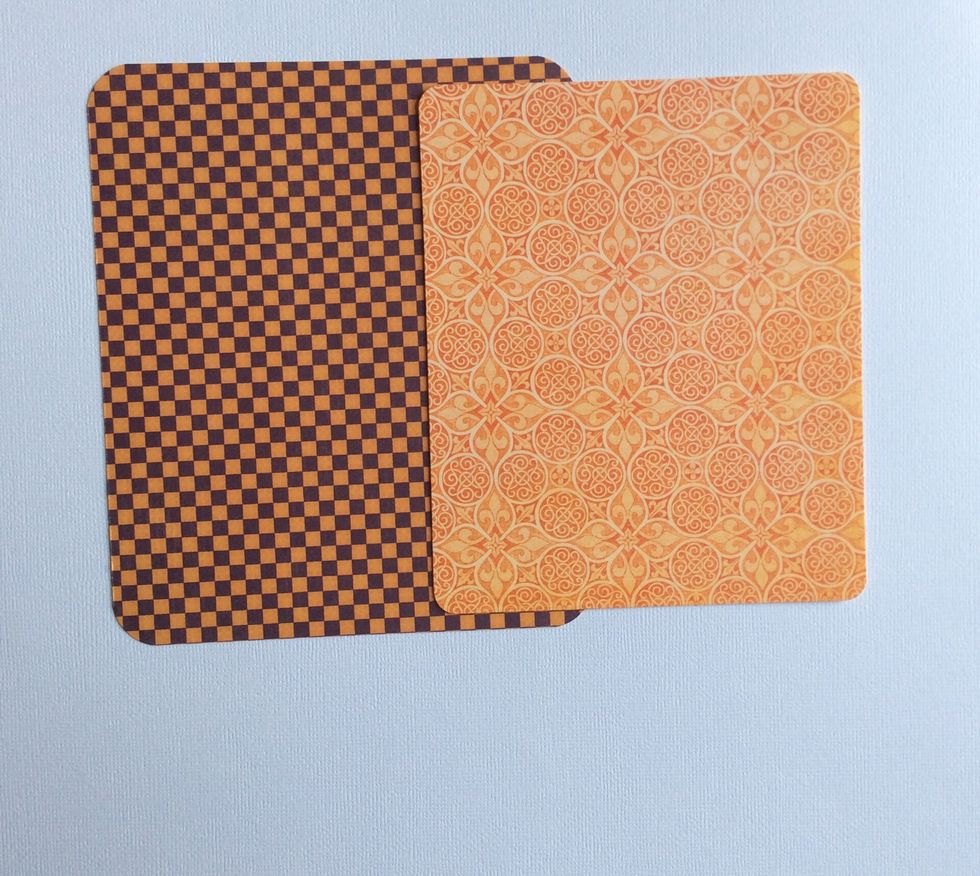 Cut mat 1 at 6 3/8 x 5 3/8 inches and mat 2 at 4 7/8 x 5 7/8 inches from patterned paper and corner round all corners
Cut mat 3 at 5 1/2 x 4 1/2 inches from card stock and corner round all corners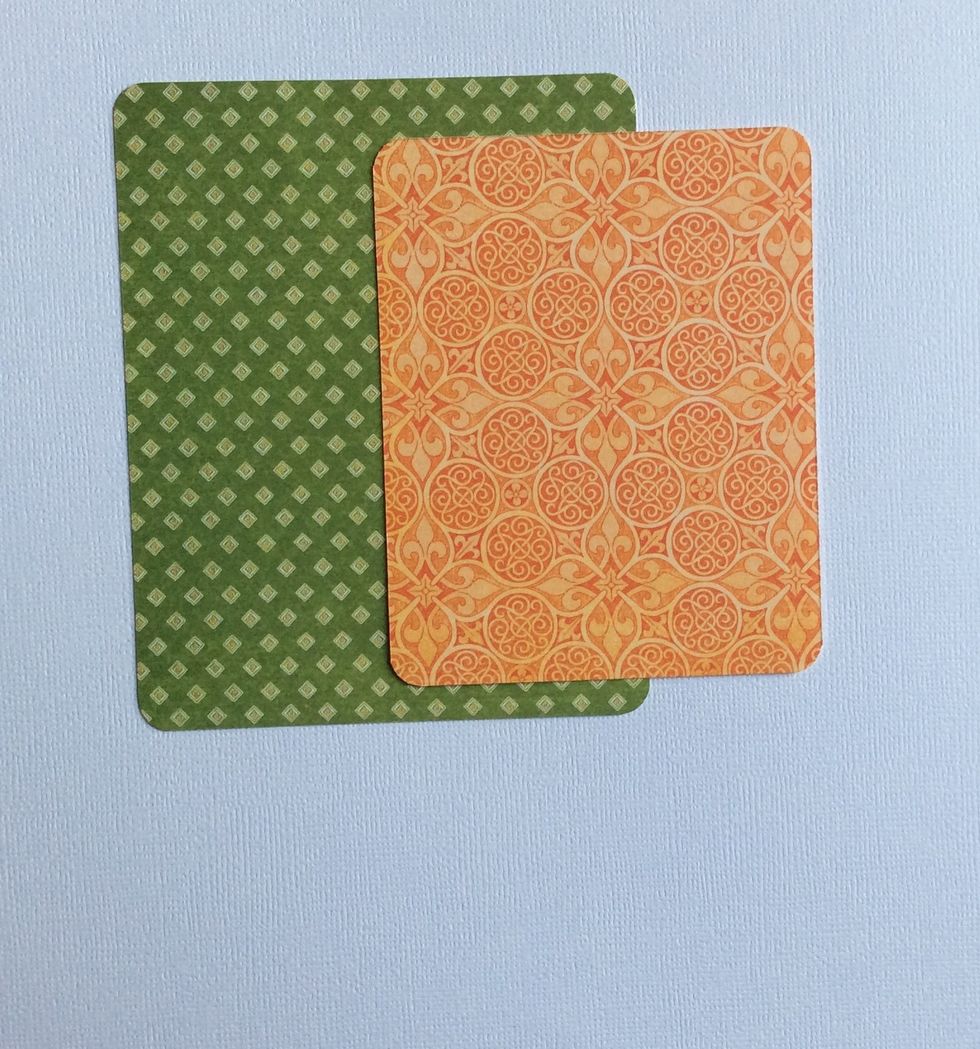 Cut mat 4 at 5 1/8 x 4 1/8 inches and mat 5 at 3 1/2 x 4 3/8 inches from patterned paper and corner round all corners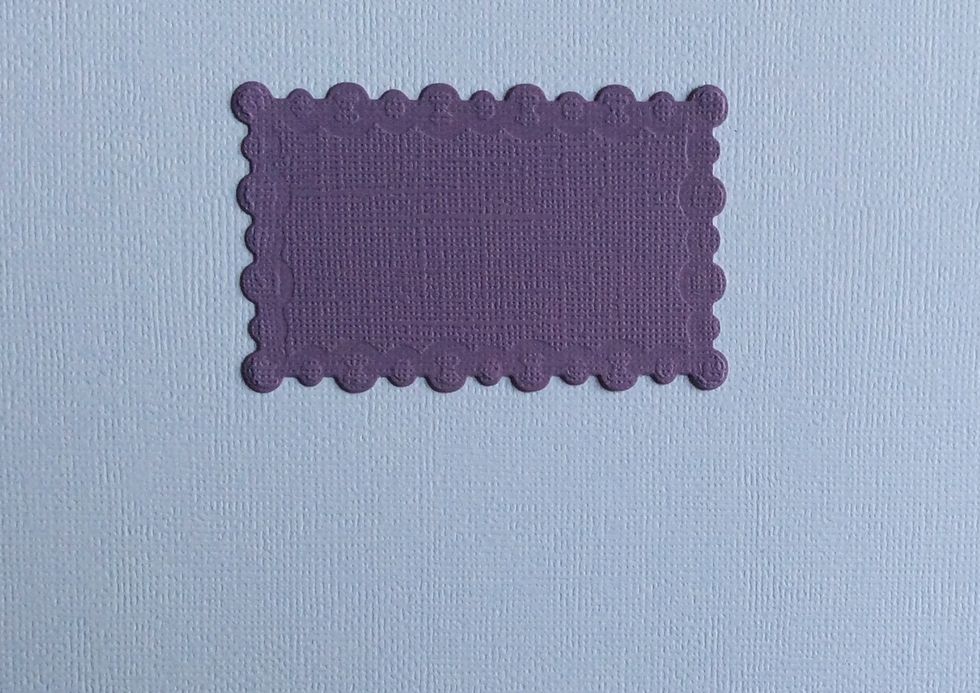 Cut 1 using a chosen frame die from card stock to mount the chip board embellishment on to.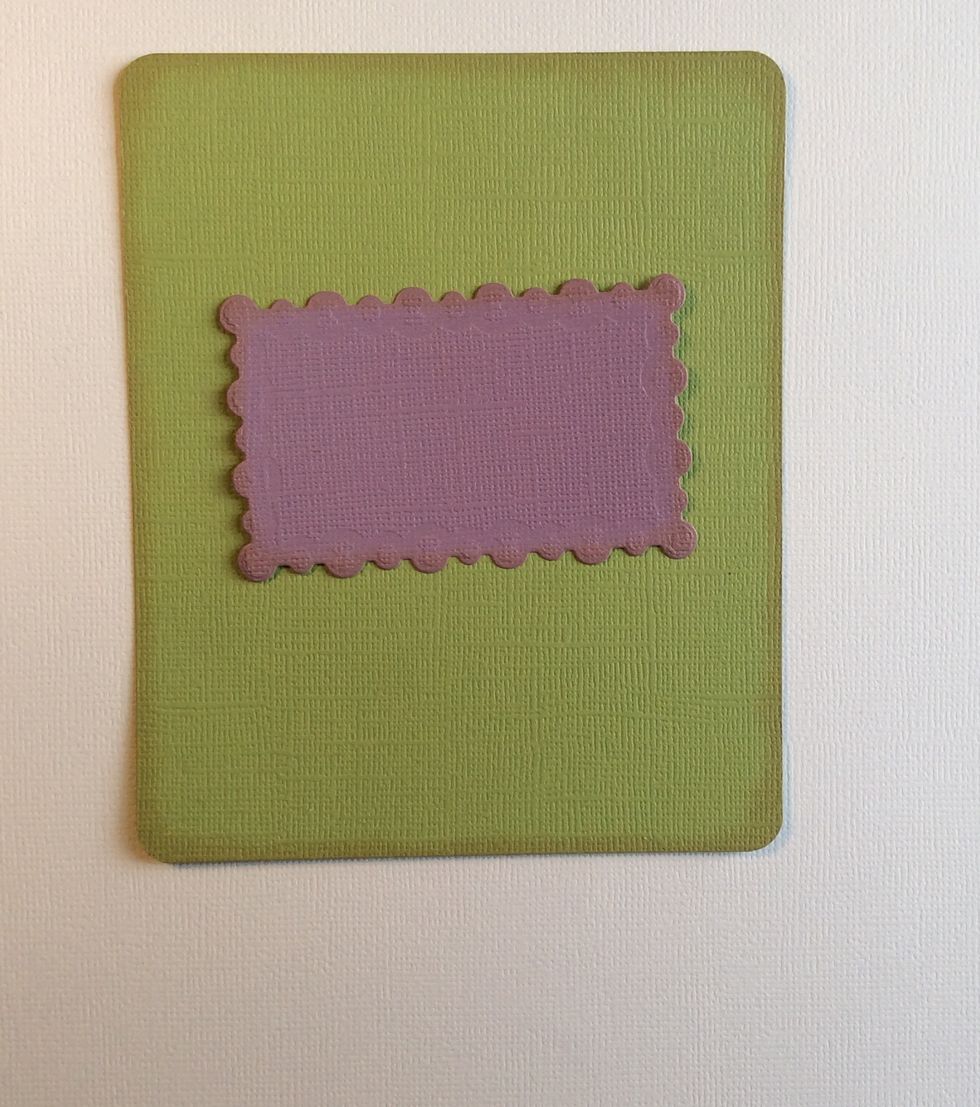 Ink card stock layers using chosen ink. Sample uses tea dye distress ink.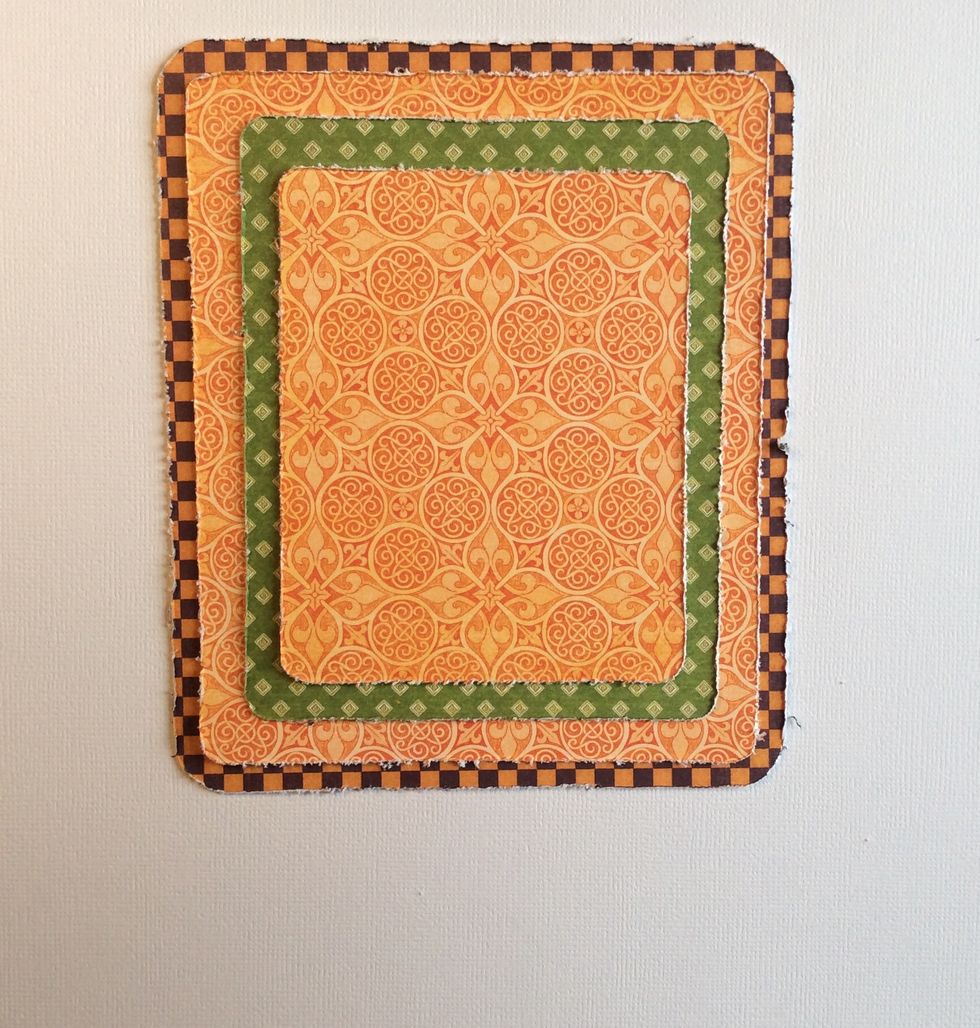 Distress the edges of all patterned paper layered using a distress tool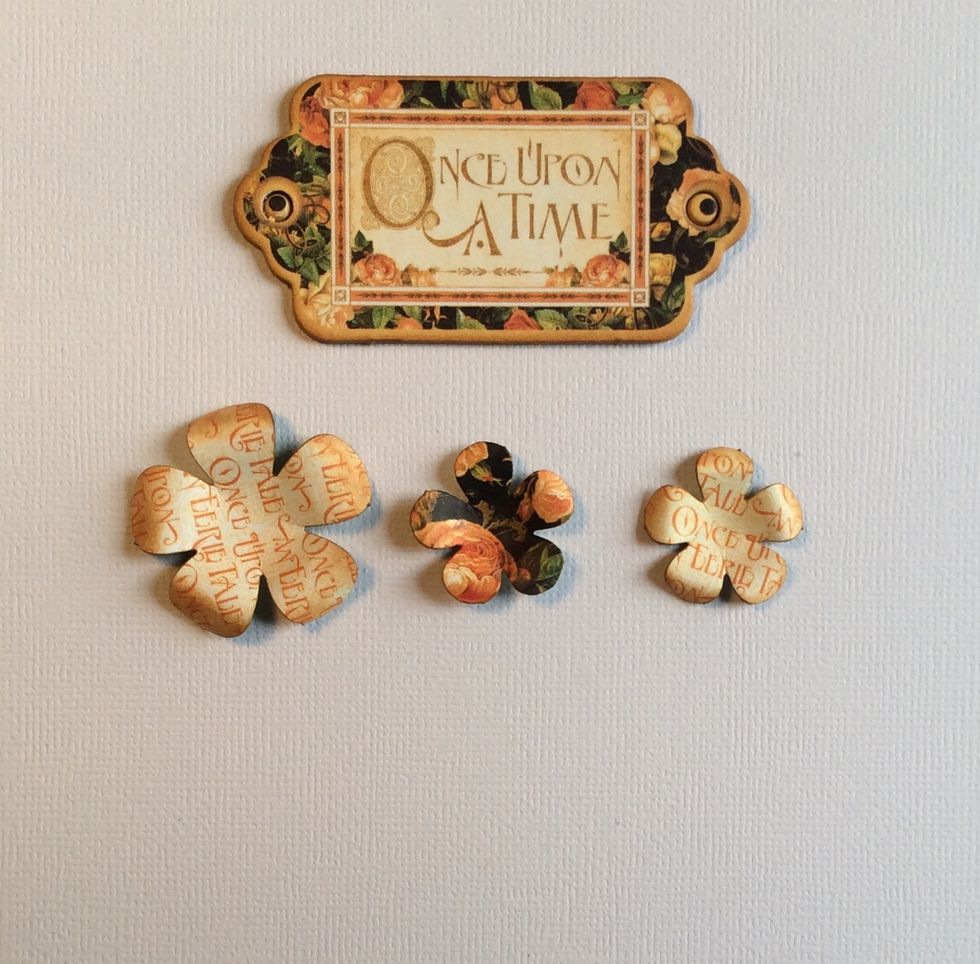 These are the chipboard and flower embellishments from the coordinated packs from the paper collection. Ink the edges if desired.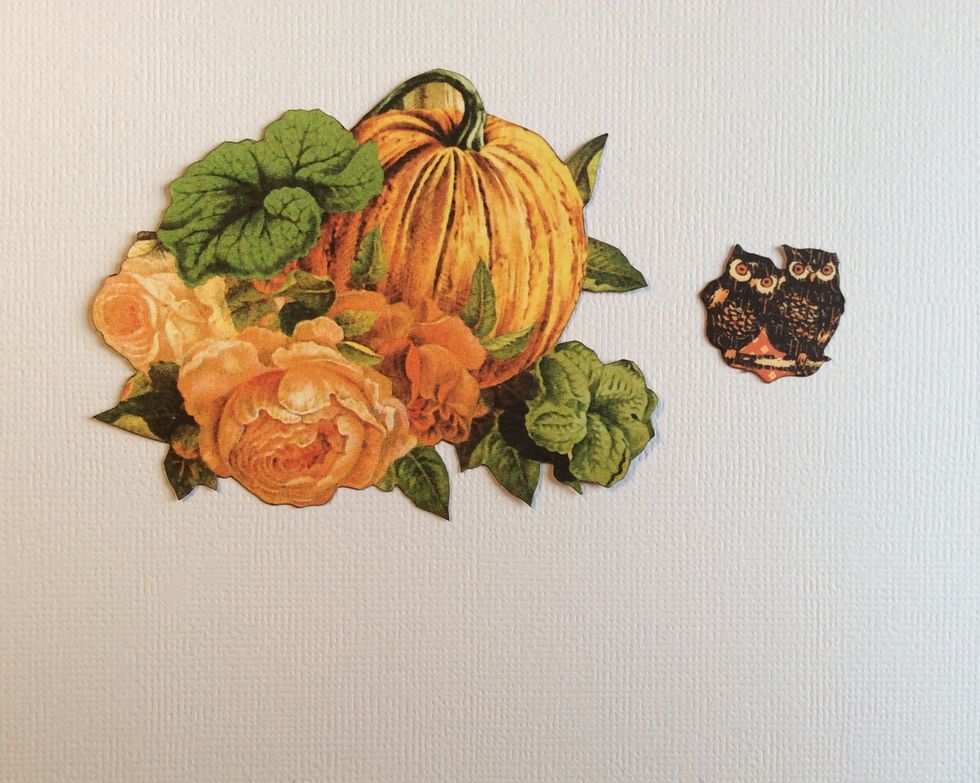 Fussy cut these two images from the collection. The owls are from the banners pack and the pumpkin image is taken from the paper it self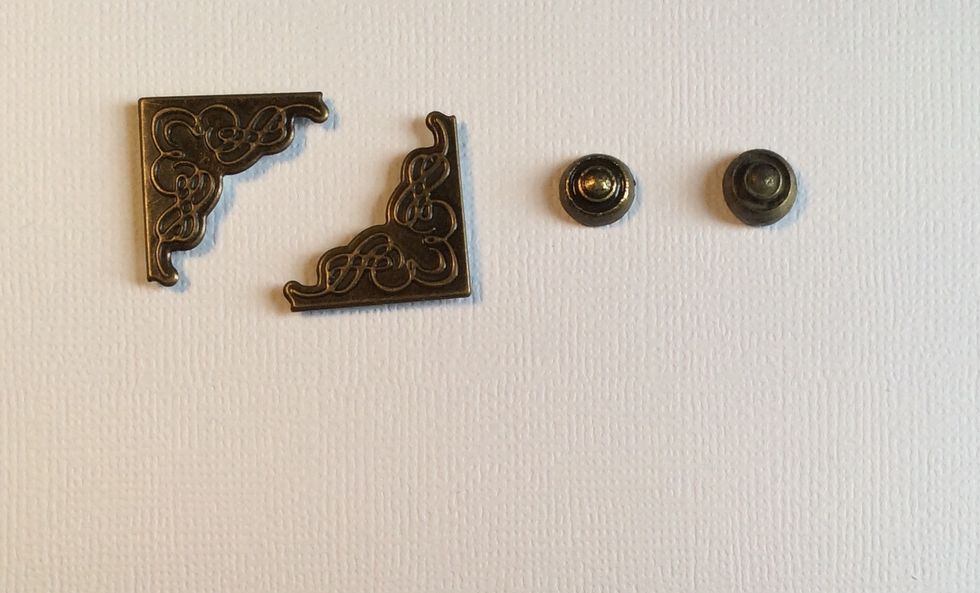 These are the metal embellishments used. Any metal corner will work and the brads are from the graphic 45 metal brads pack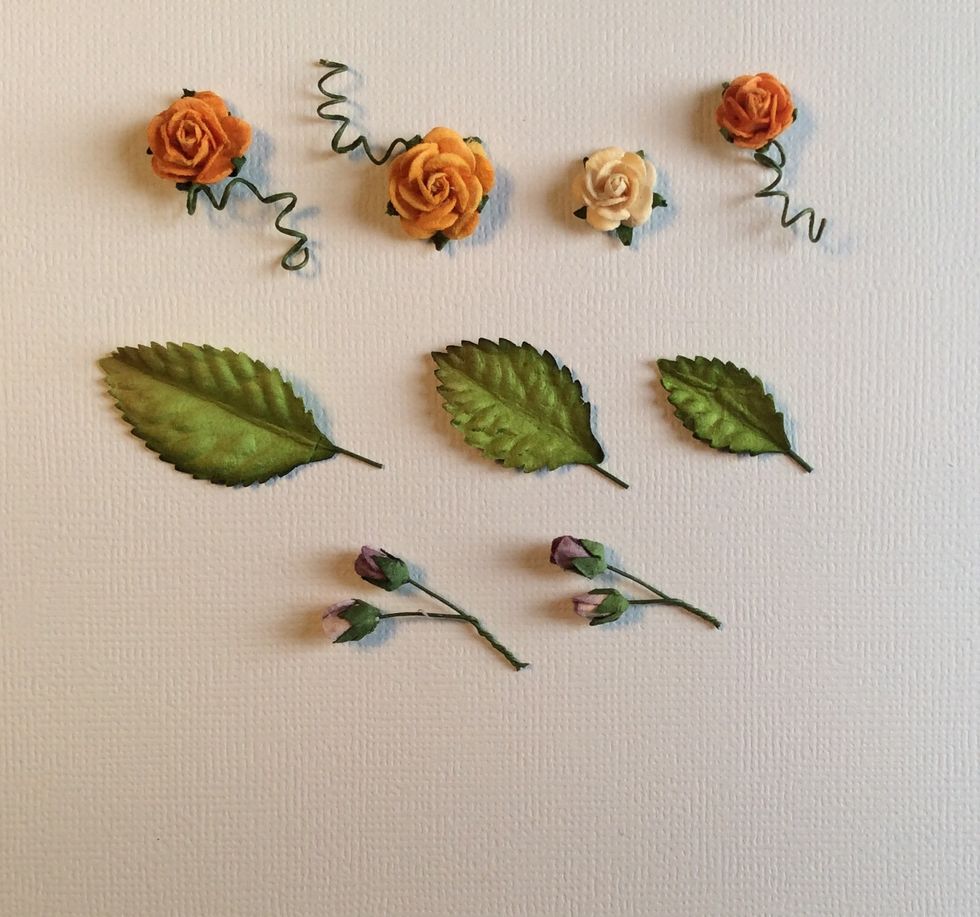 These are the paper roses and leaves used as embellishments. Twist the wire stems of the roses If desired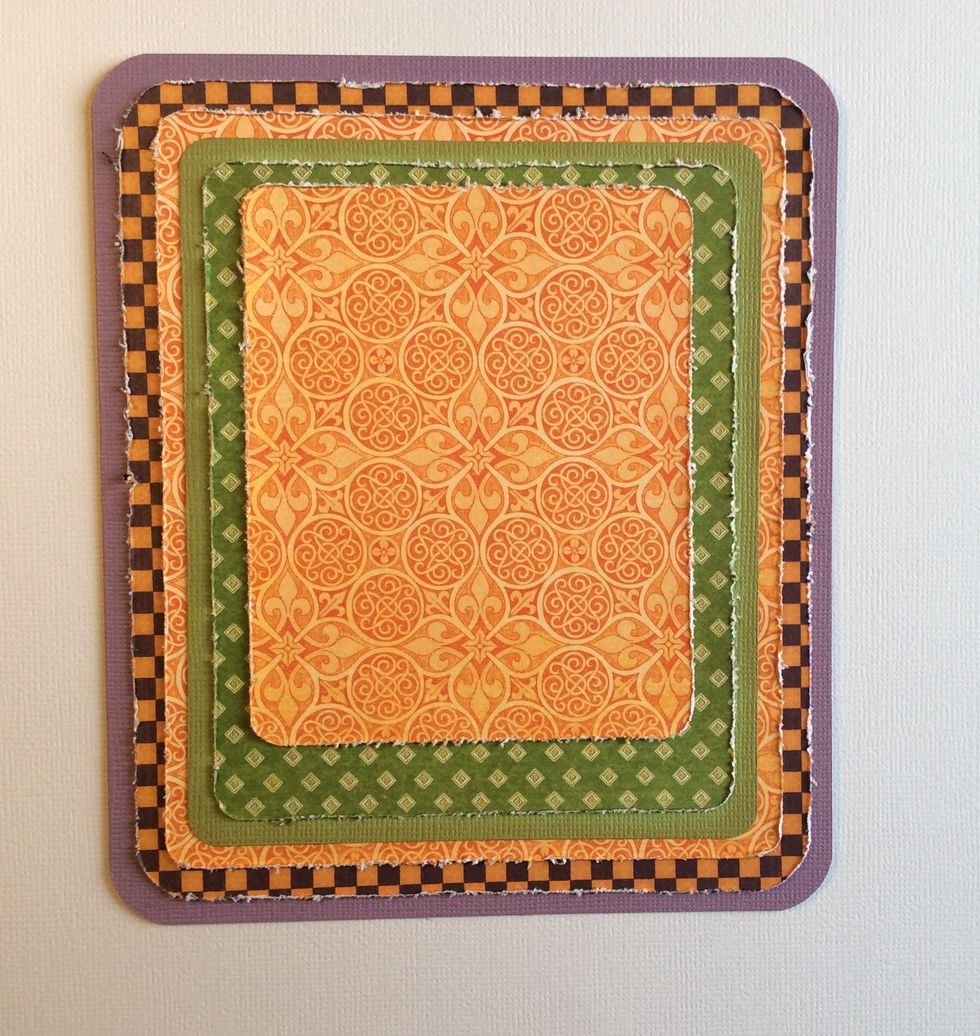 Adhere all mats in the order pictured. Ensure the final mat is aligned to the top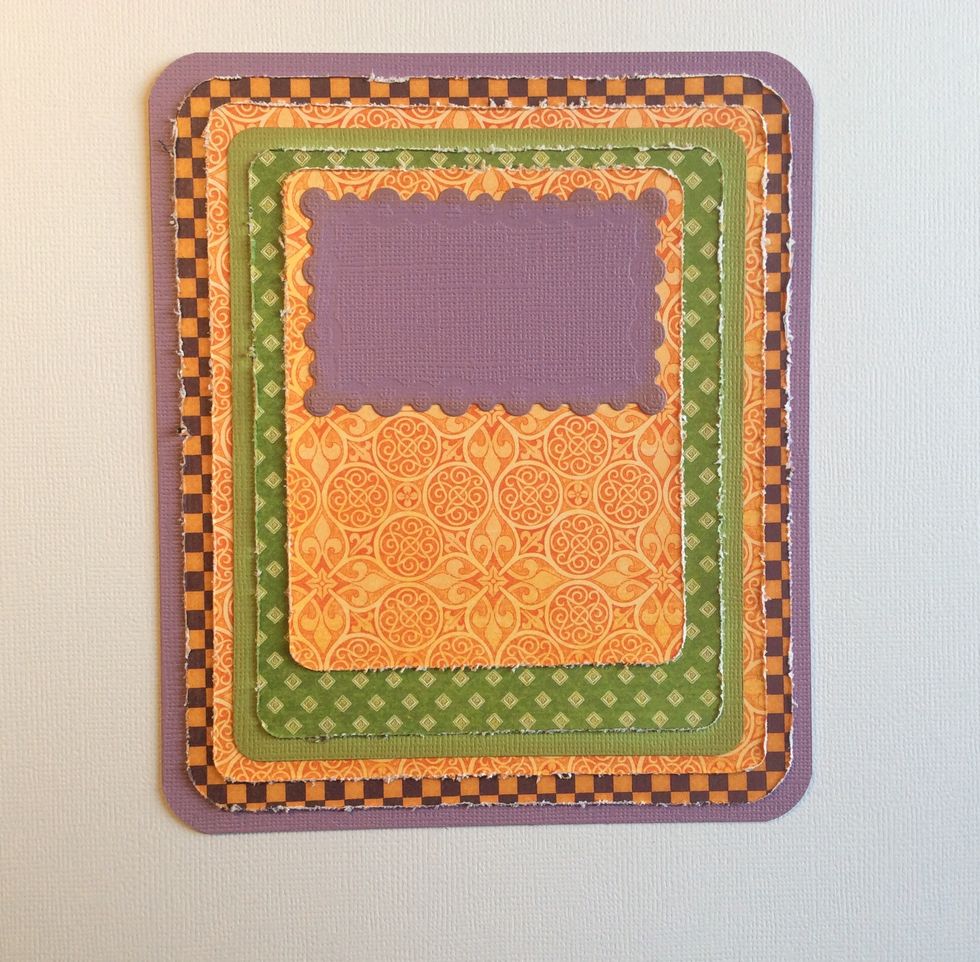 Adhere the die cut frame in to position. Align to the top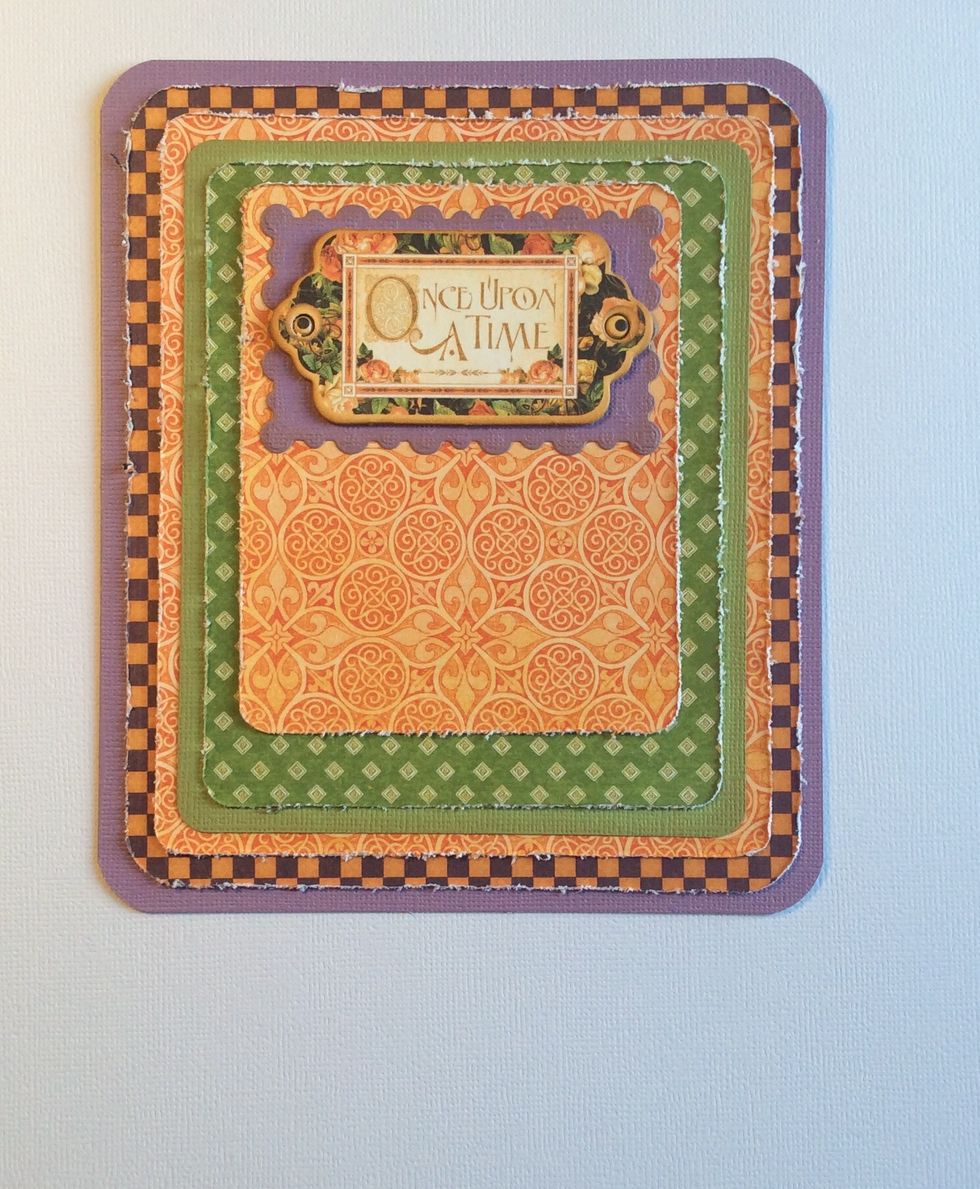 Adhere chipboard embellishment on to purple die cut frame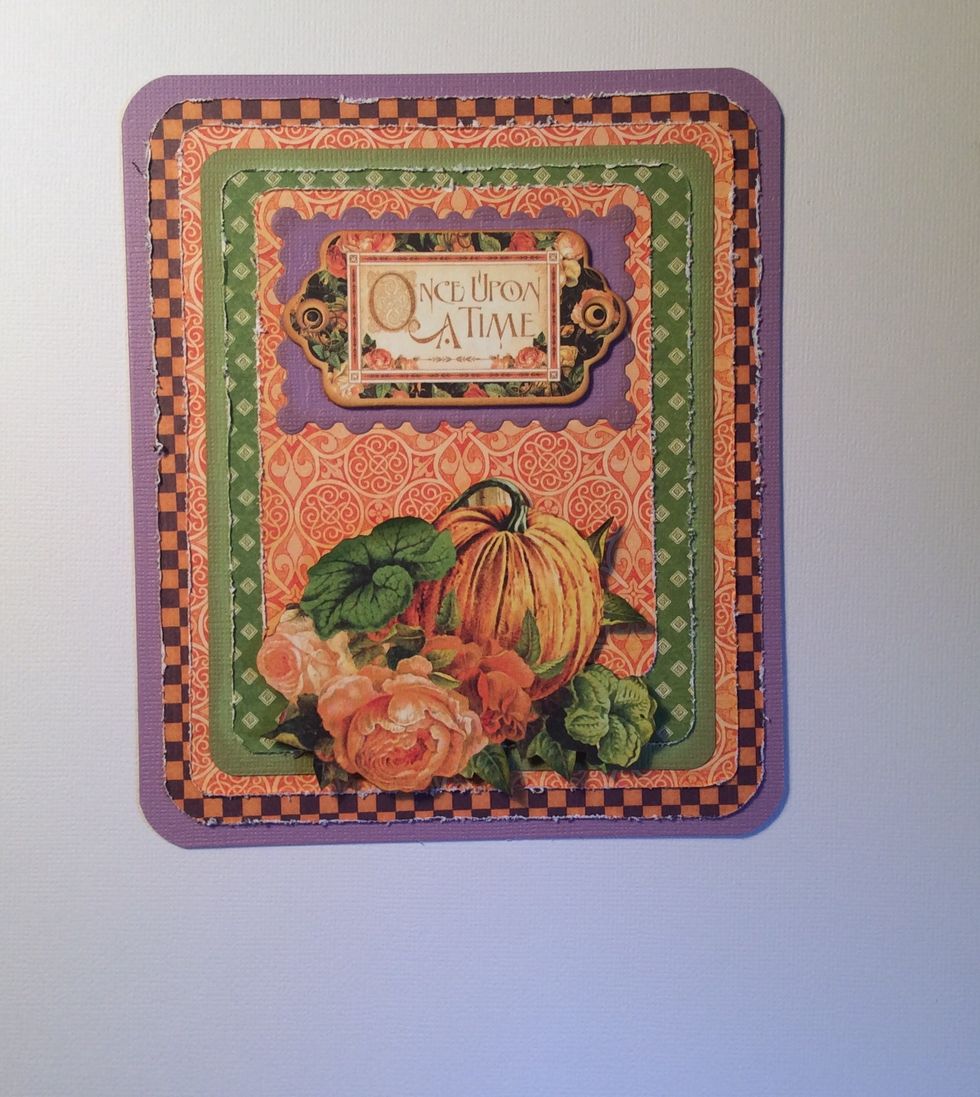 Adhere fussy cut pumpkin image into position as shown using foam tapes, shape leaves if desired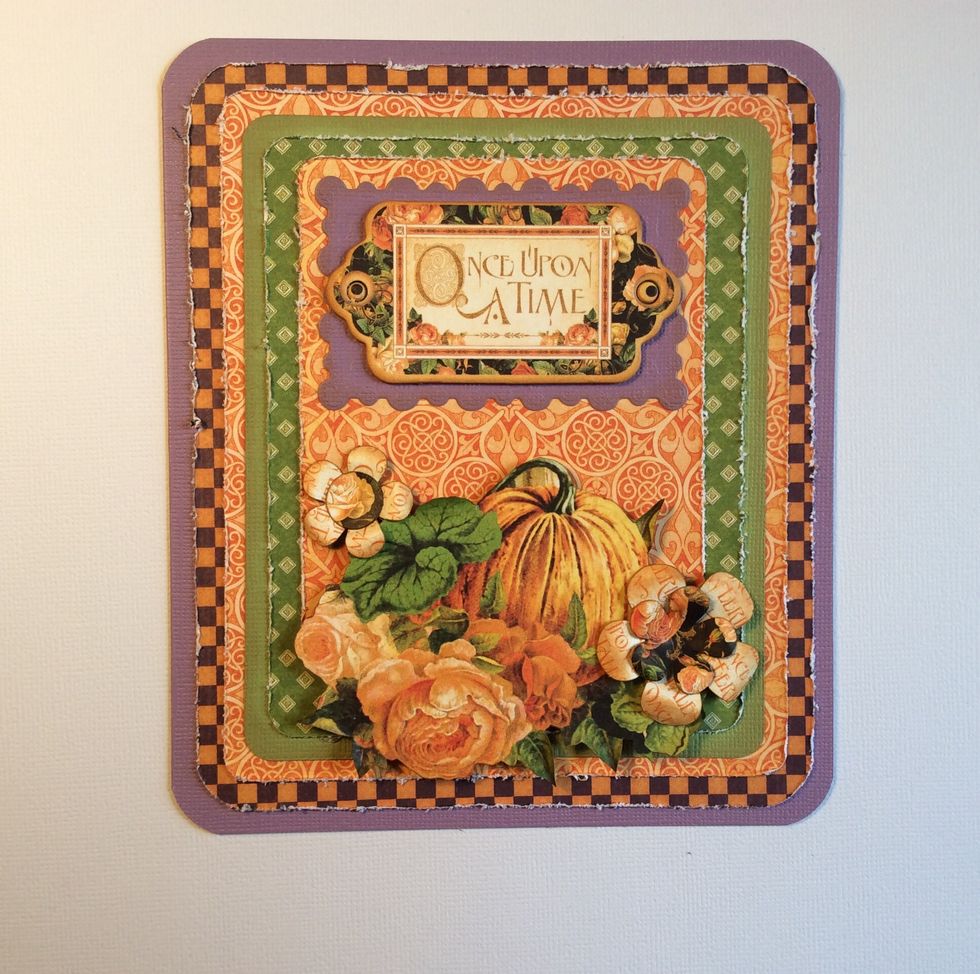 Add graphic 45 flowers adhere in to position after shaping petals if desired. Ink flowers also.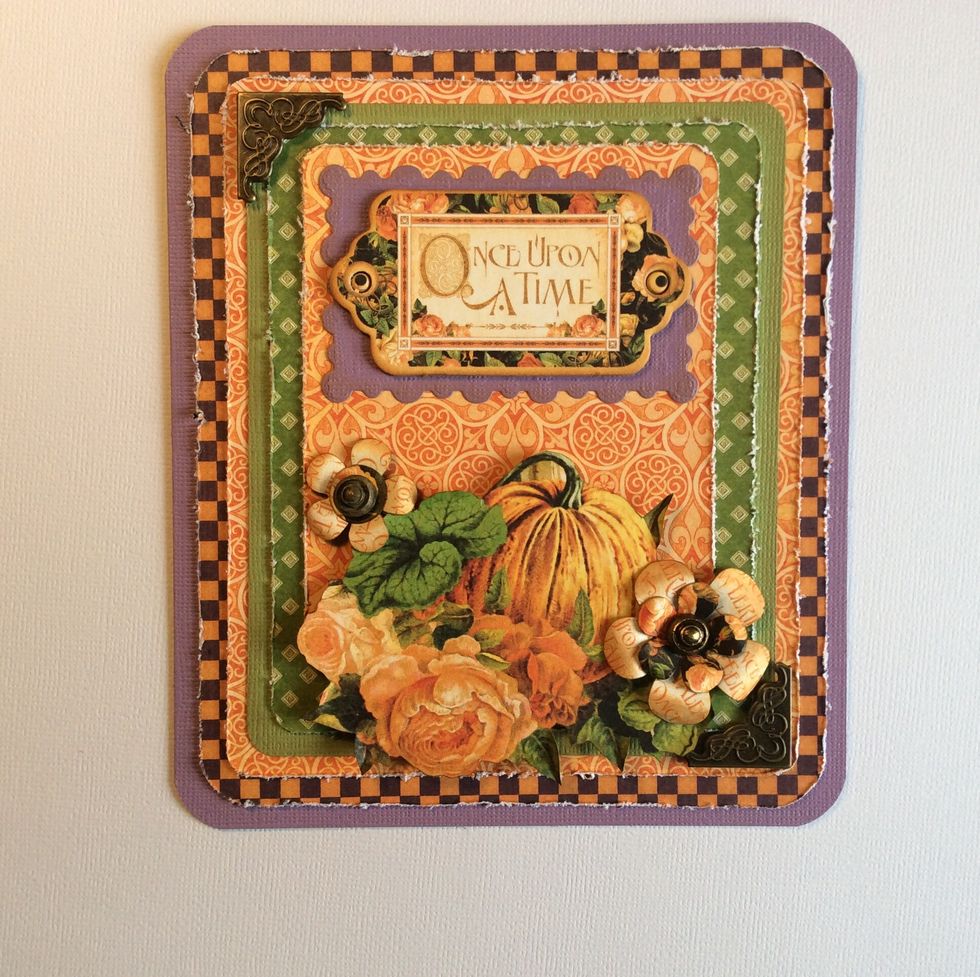 Adhere the metal embellishments into position. Both brads and metal corners.
Next glue on the paper leaves. Ensure to tuck under as shown. Hot glue used in the sample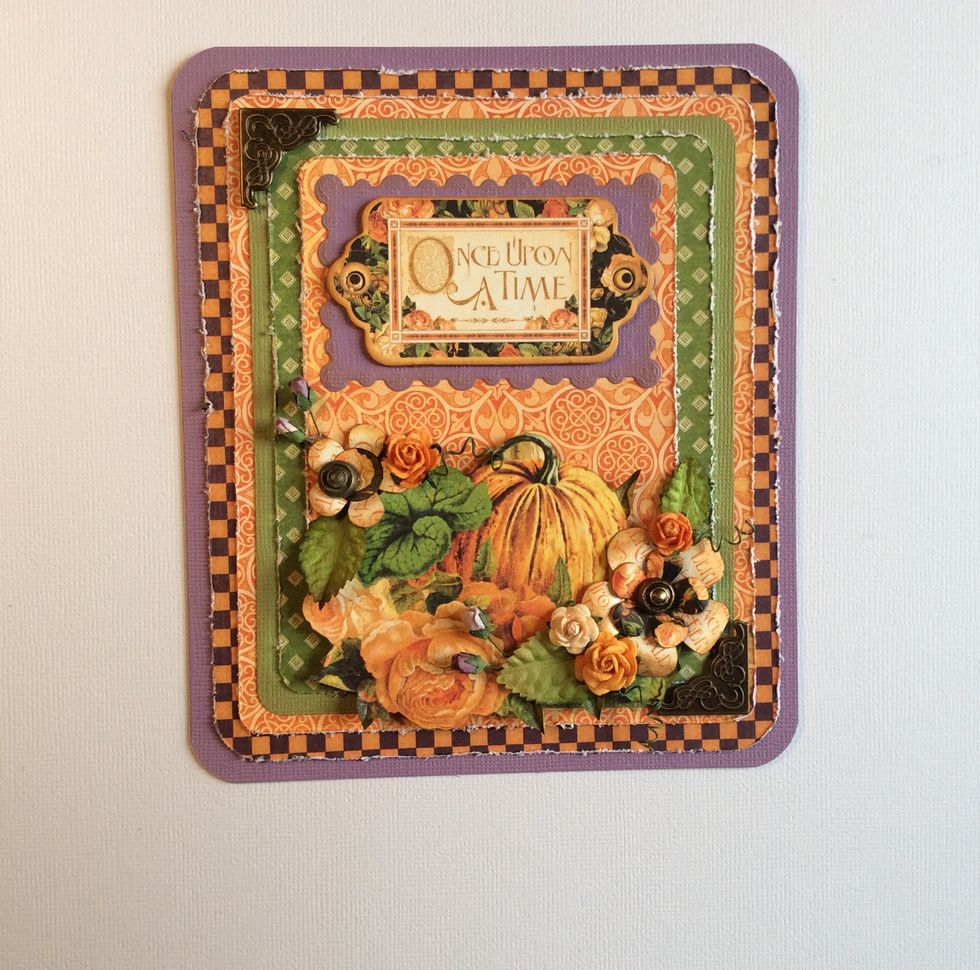 Apply the paper roses and buds using hot glue. The colour can be varied if desired.
Glue fussy cut owls in desired location or as shown on the sample. The card is now complete.
Graphic 45 eerie tale 12 x 12 papers
Purple cardstock
Green cardstock
Graphic 45 eerie tale chipboard 2
Graphic 45 eerie tale carstock flowers
Graphic 45 eerie tale banners
Graphic 45 metal brads
Paper roses and leaves
Metal corners
Tea dye distress ink
Distressing tool
Corner rounder