How to create a graphic 45 cityscapes mini album
Create a Graphic 45 Cityscapes Mini Album
23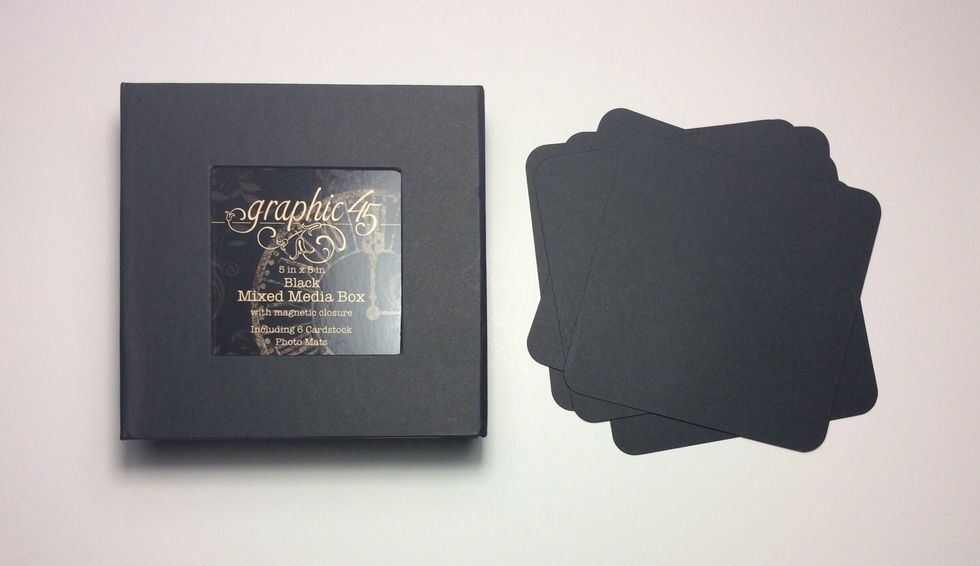 Remove the 6 card stock photo mats from the mixed media box
Cut six cardstock mats at 4 1/2 x 4 1/2 inches. 2 Kraft, 2 orange and 2 blue. Corner round all corners. Ink edges if desired. Adhere to base.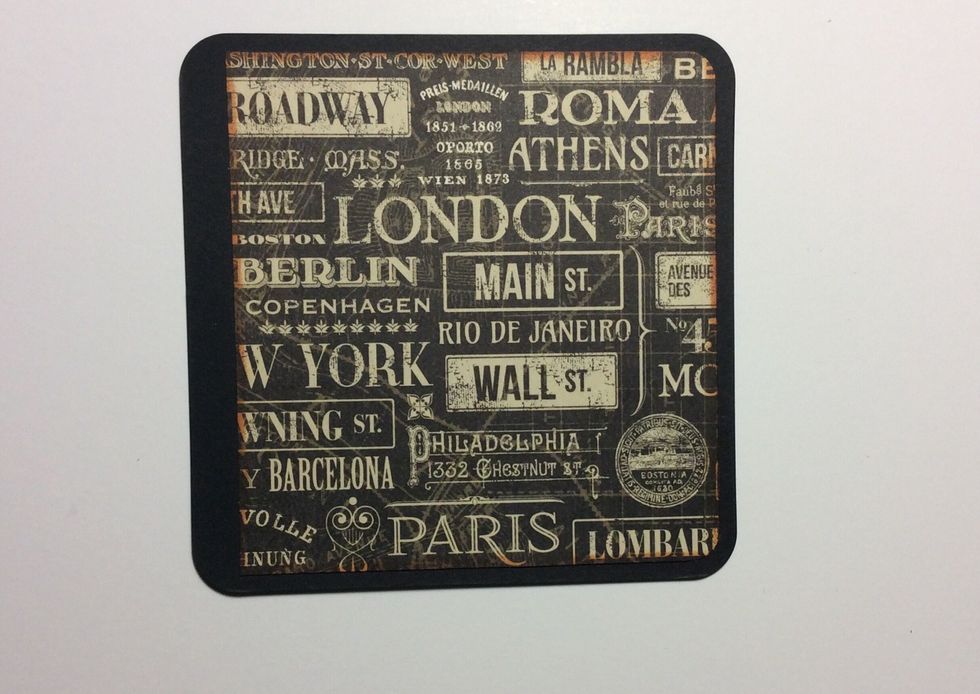 Cut six patterned paper mats at 4 1/4 x 4 inches. Corner round all corners. Ink edges if desired. Adhere to opposite side of base. Align to outer edge.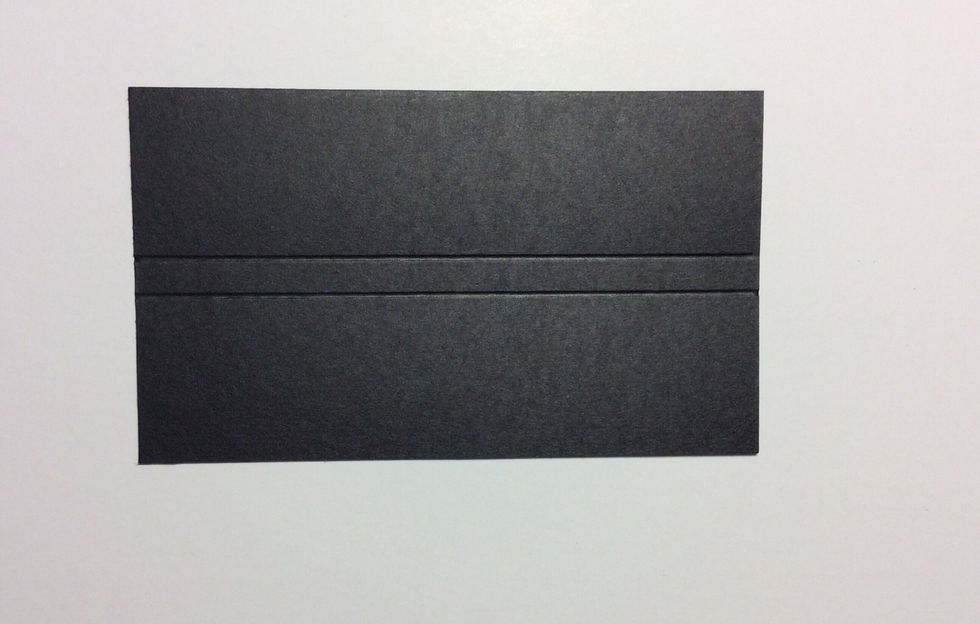 Cut 5 binding strips at 2 1/2 x 4 1/4 inches from black cardstock. Score at 1 1/8 inch length ways from each long edge.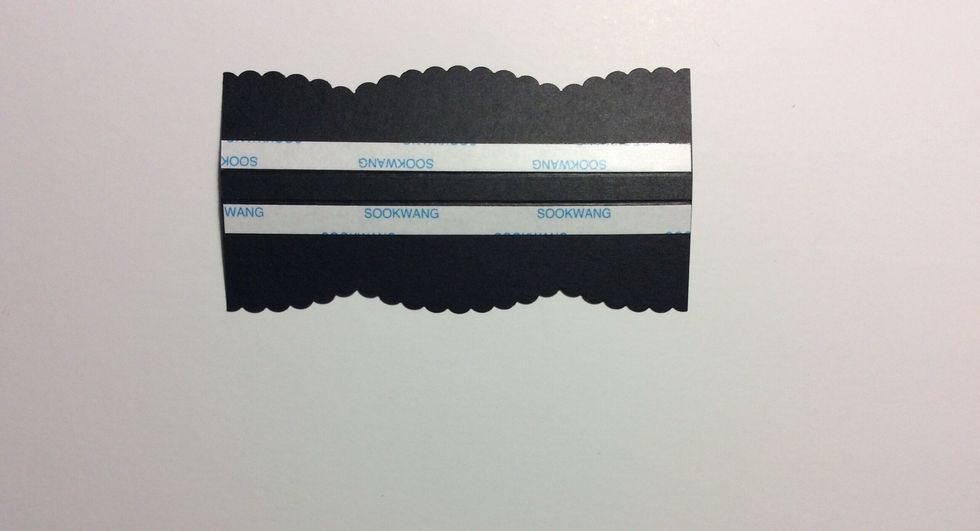 Decorative edge punch the two long edges and apply tape as shown. Fold on the score lines.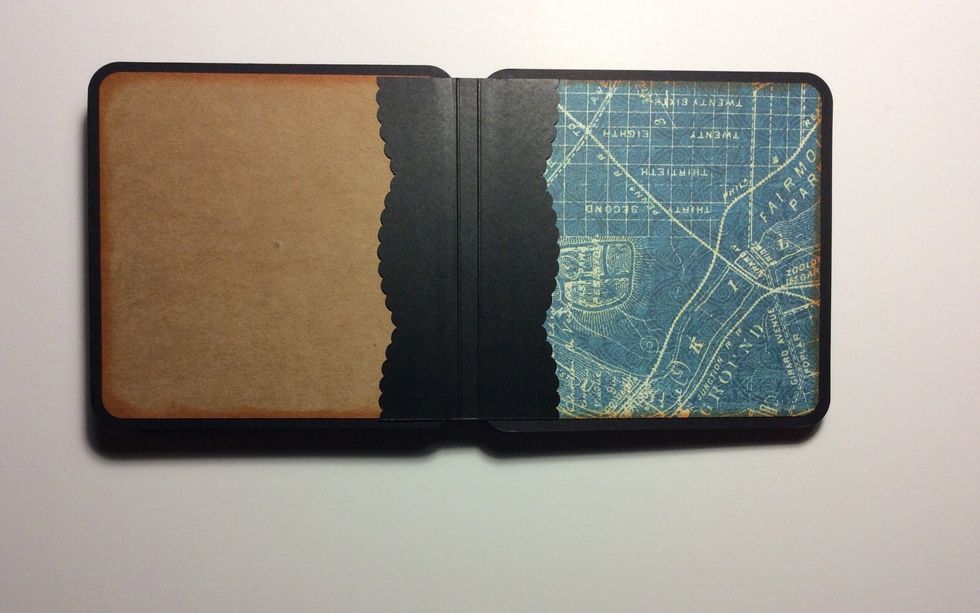 Attach binding strips as shown in the picture. Ensure the edges of each page are aligned to the score lines. Use glue to attached the short edges of each binding strip.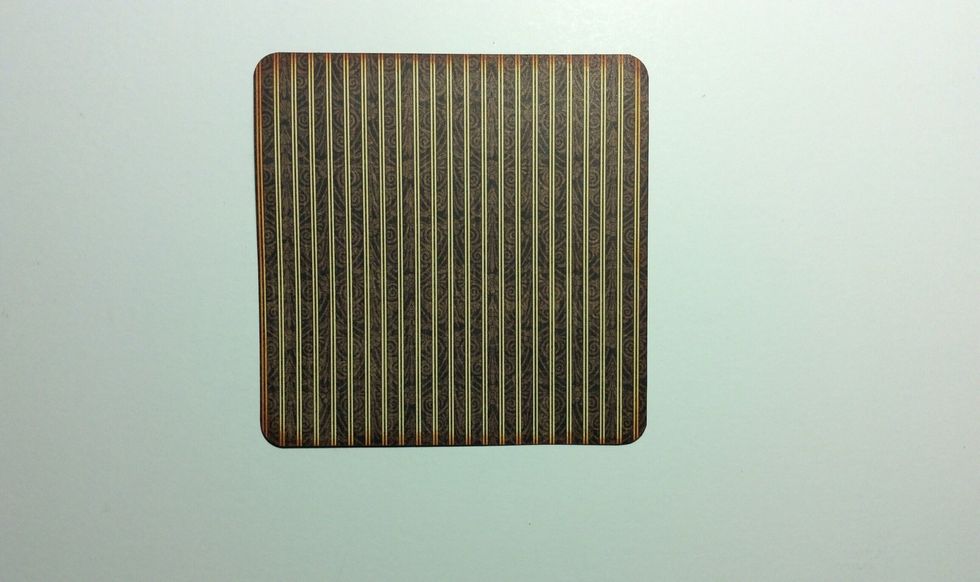 Cut a pair of cover mats at 4 x 4 inches. Ink edges if desired.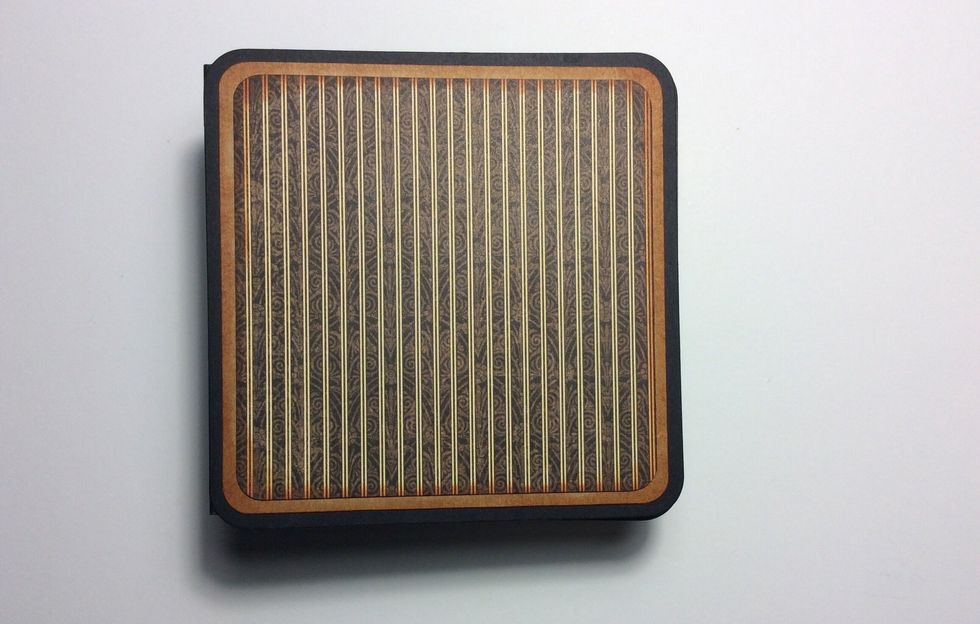 Apply tape to cover mats and adhere centrally to front and back cover.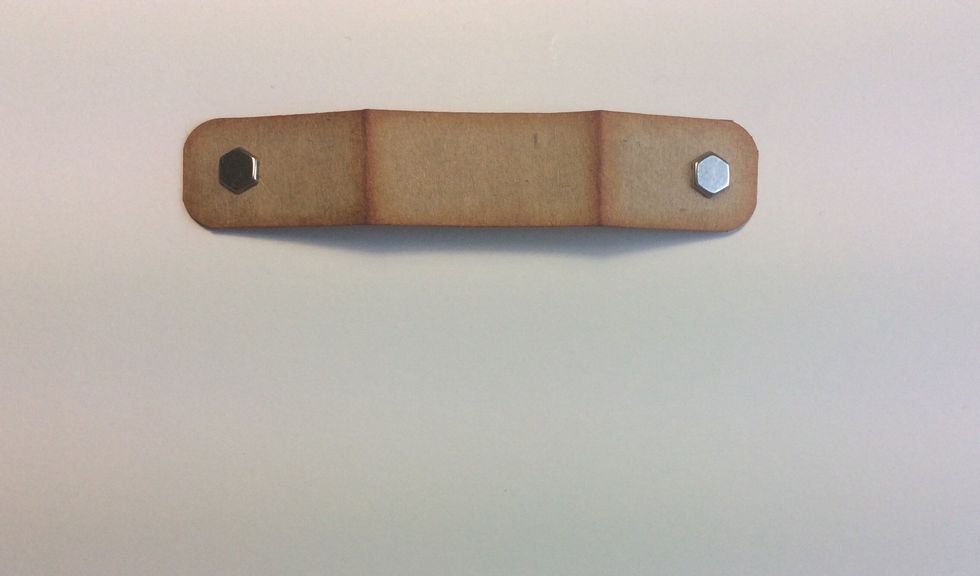 Cut two pieces of Kraft cardstock at 3/4 x 4 inches. Ink edges and attach large brads equally from each end.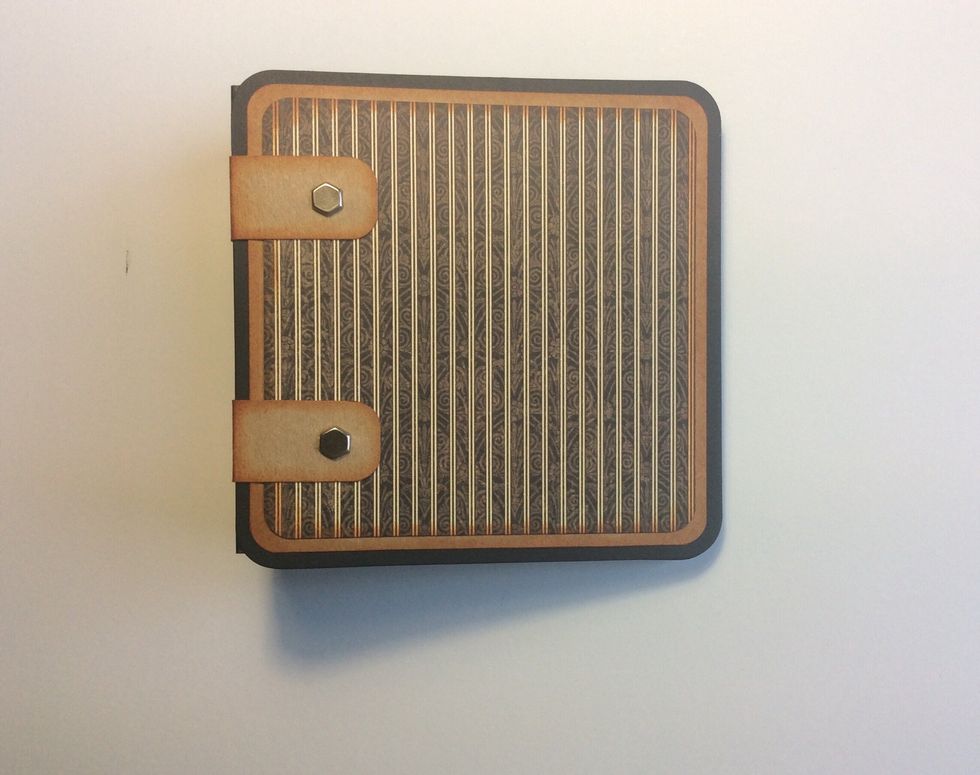 Wrap around the the spine 3/4 down from the top and up from the bottom. Use wet glue to adhere in to position.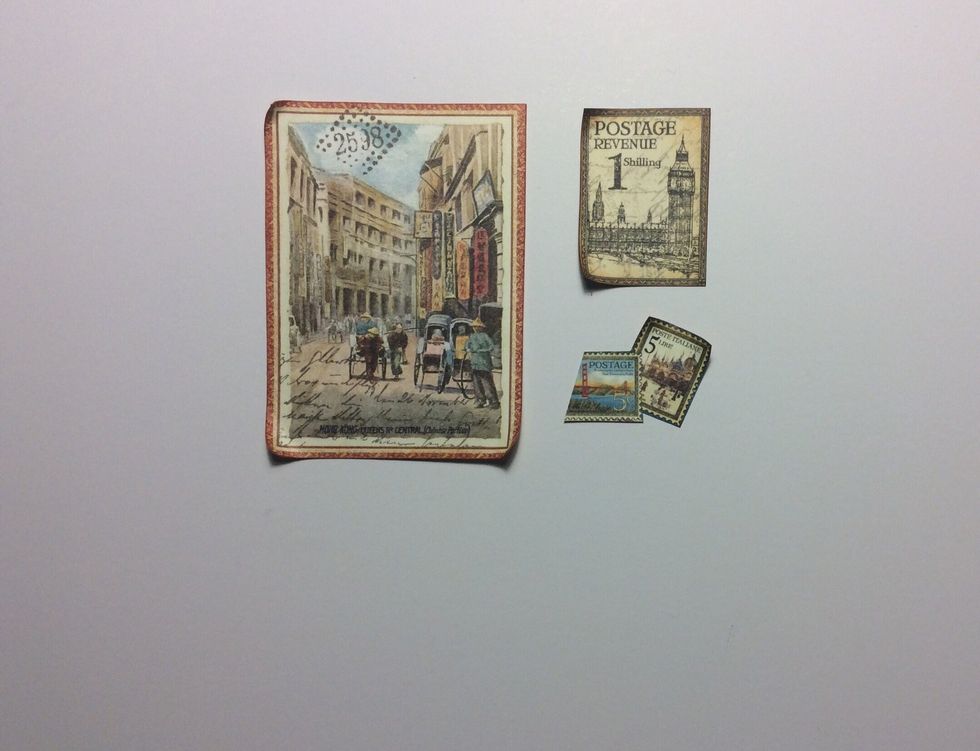 Cut out the following images from the Graphic 45 cityscapes paper collection. Curl the corners as shown and ink the edges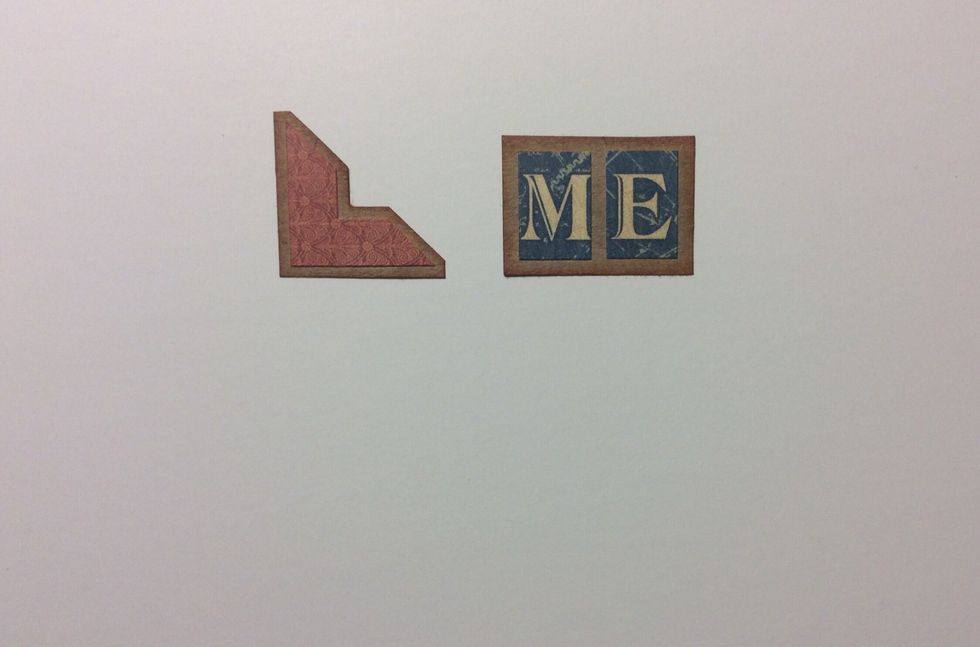 Apply the stickers shown, found on the Graphic 45 cityscapes sticker sheet on to Kraft cardstock. Trim a border around the edge and ink the edges.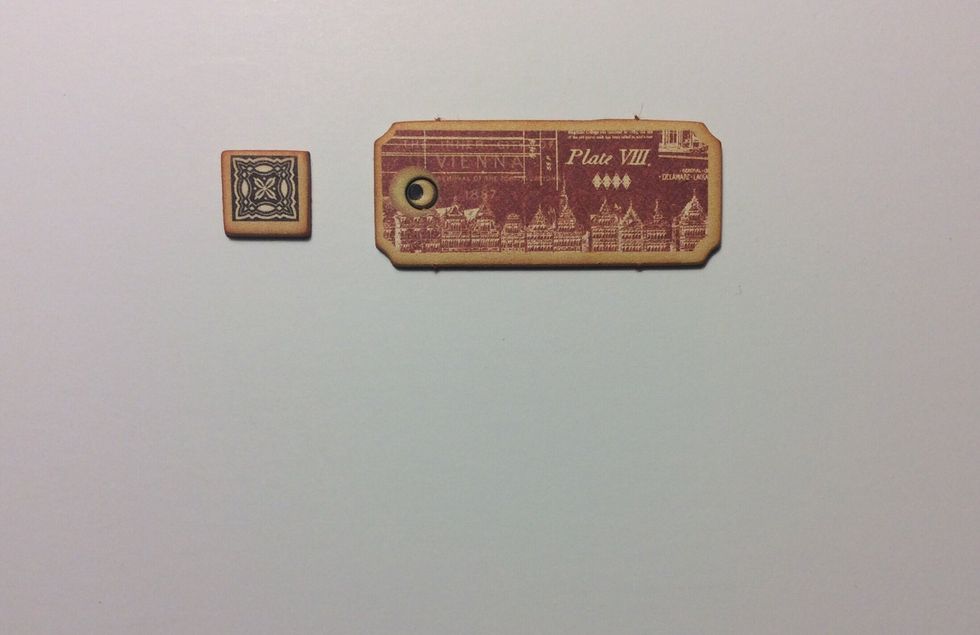 Ink the edges of the chip board pieces from city scapes chipboard 1 pack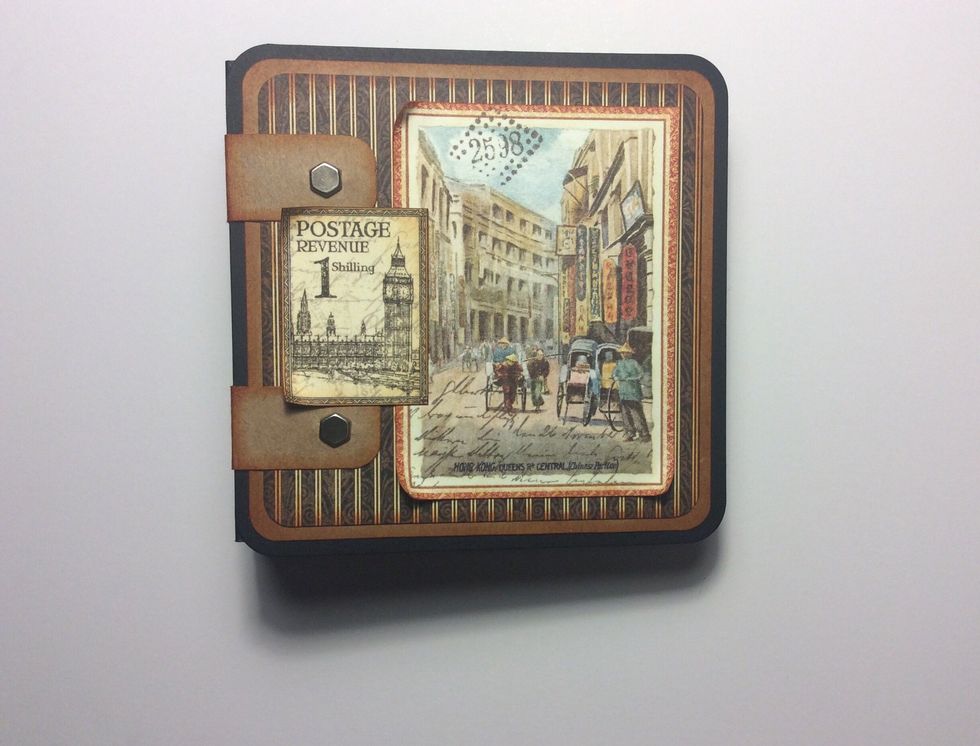 Adhere the first two images as shown. Use strong tape or wet glue.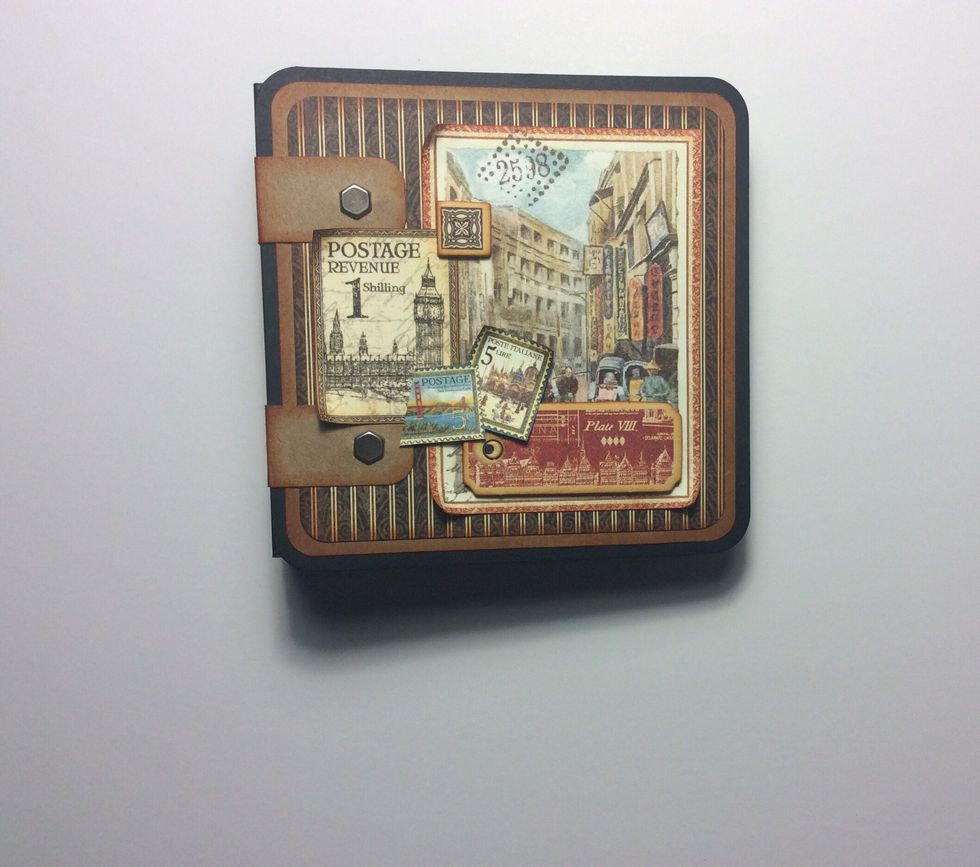 Apply the remaining image and the two chip board elements as shown . Use wet glue for a strong adhesion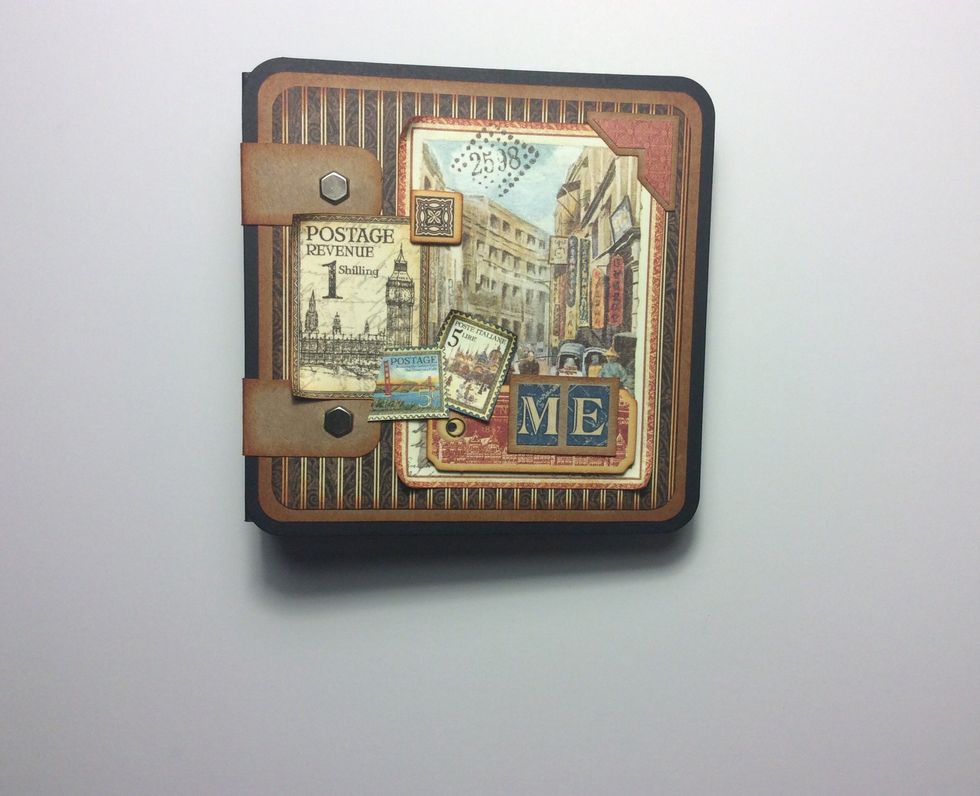 Next adhere the stickers into position as demonstrated.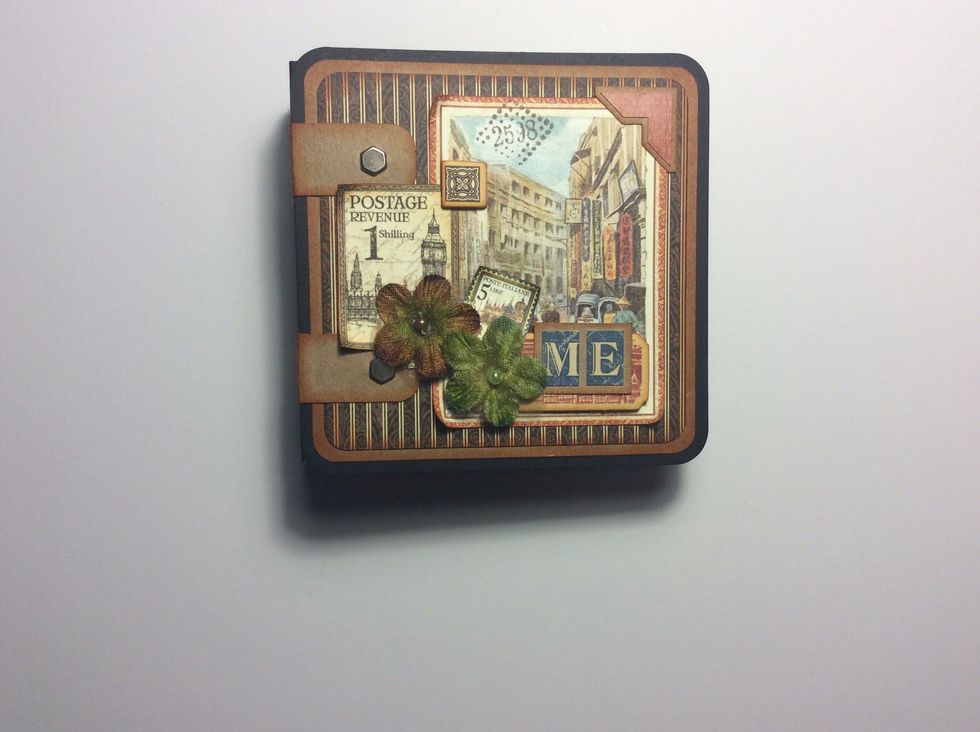 Finish with two coordinating flowers and this completes the mini album
Graphic 45 5 x 5in mixed media box
Black cardstock
Kraft cardstock
Blue cardstock
Orange cardstock