Create a Graphic 45 a Ladies Diary Birthday Card.
33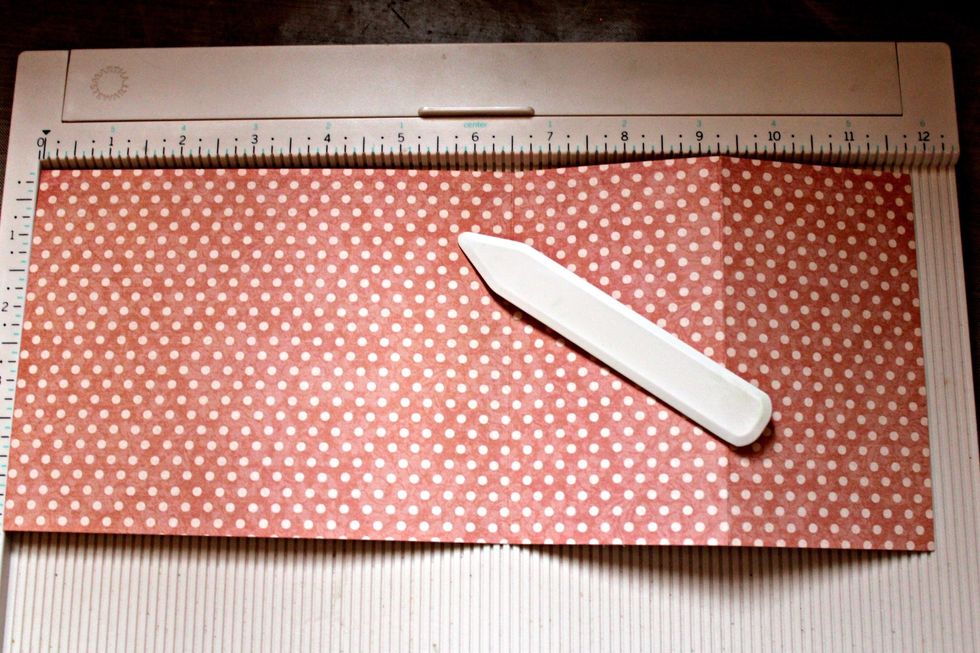 Cut 5" x 12" pattern paper. Score at the 6 1/2" x 9 1/4" lines.
Adhere 6 1/2" to card front.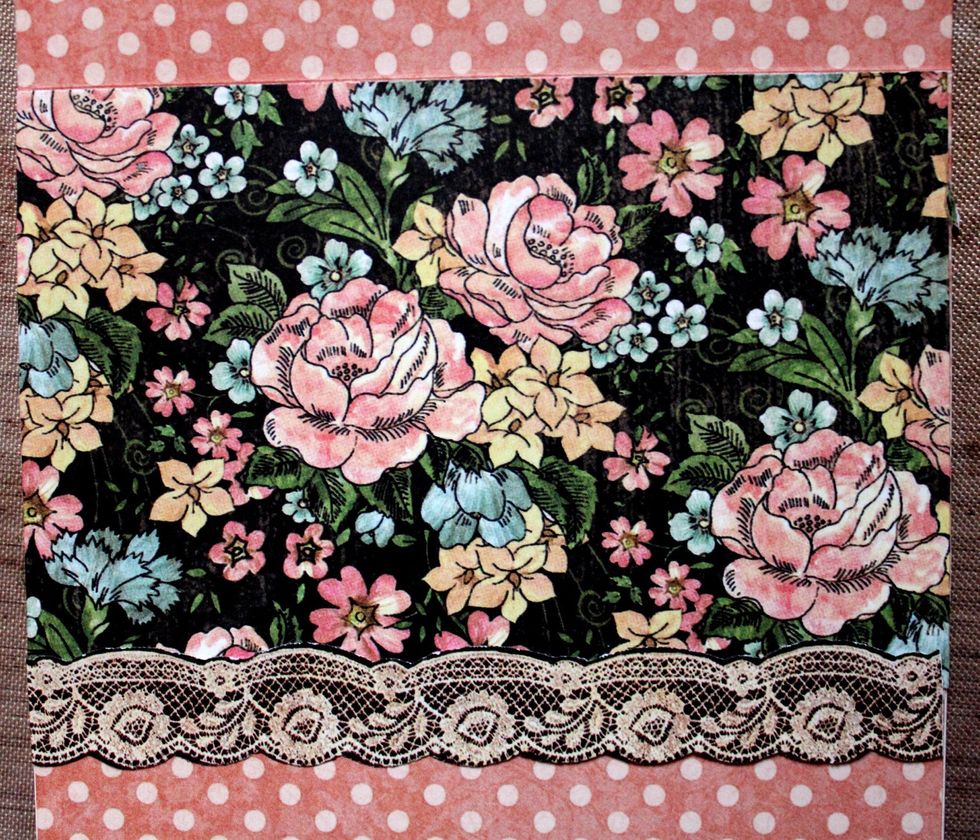 Cut pattern paper; adhere to back of card at fold.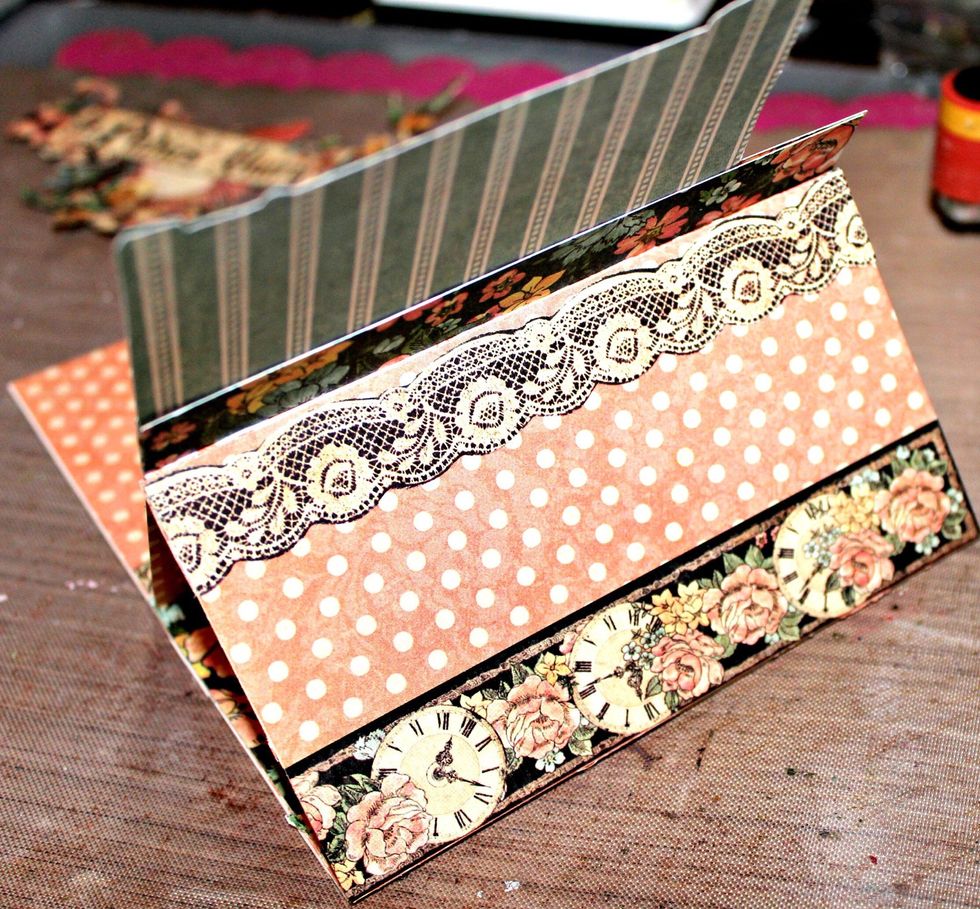 Fussy cut and add border strips to back of card.
Fussy cut flowers and other images from pattern paper.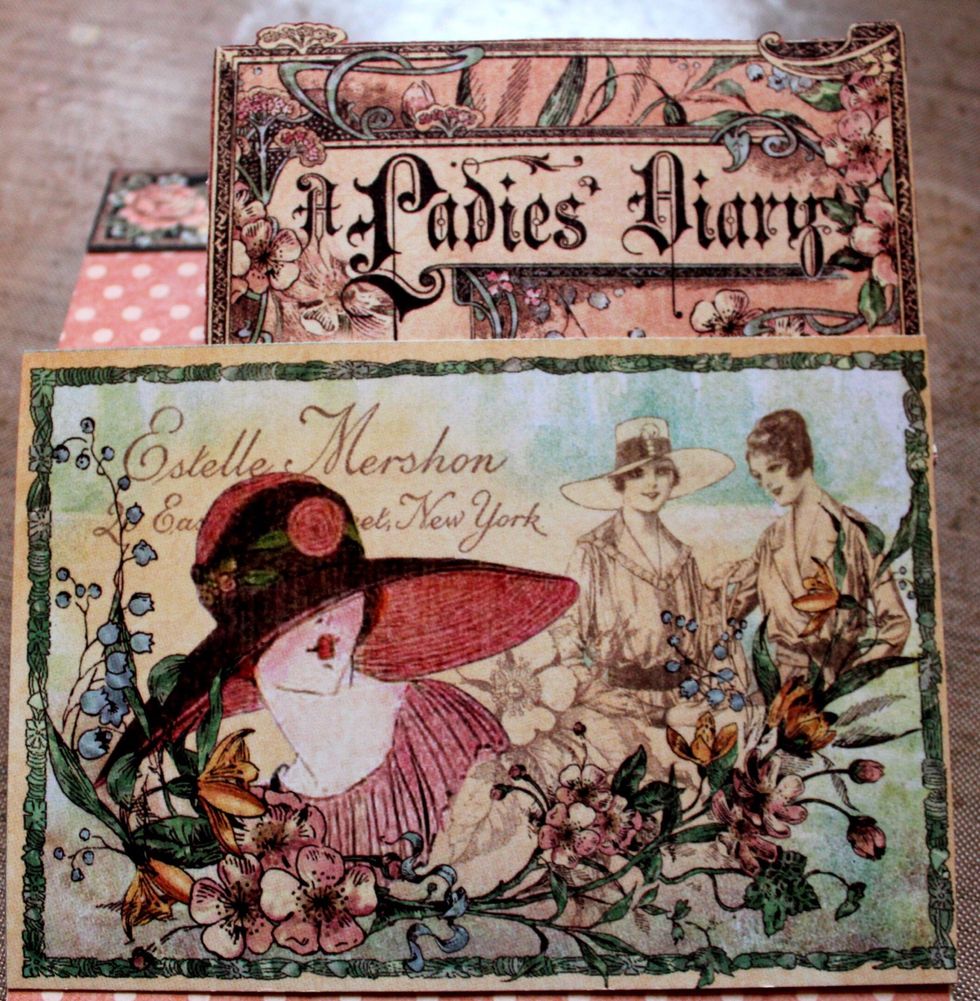 Add journal block from pattern paper to front of card. Fussy cut like image and add to front of card with pop dots.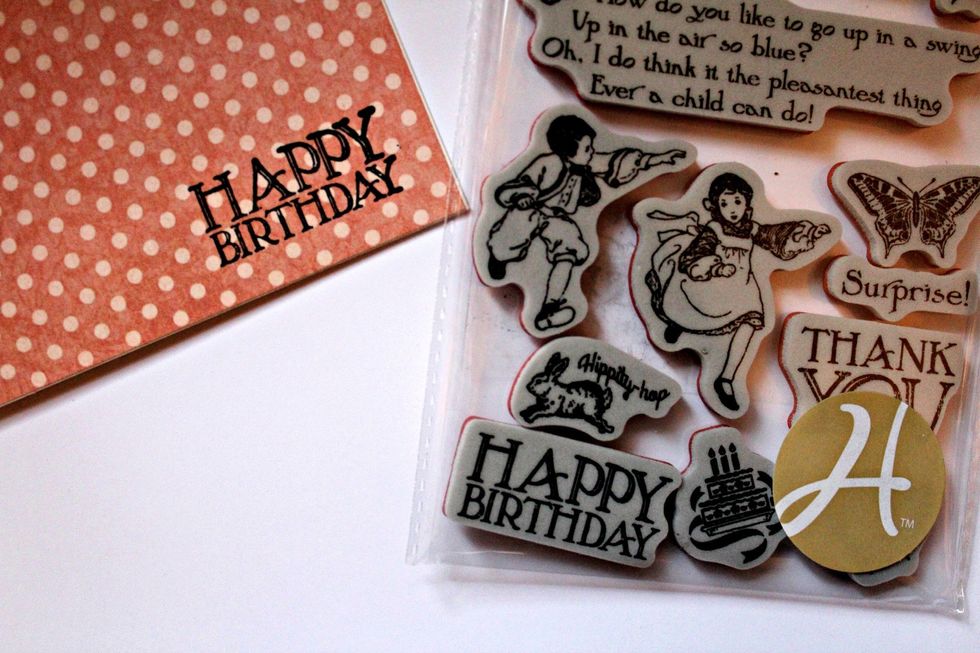 Stamp sentiment with black ink.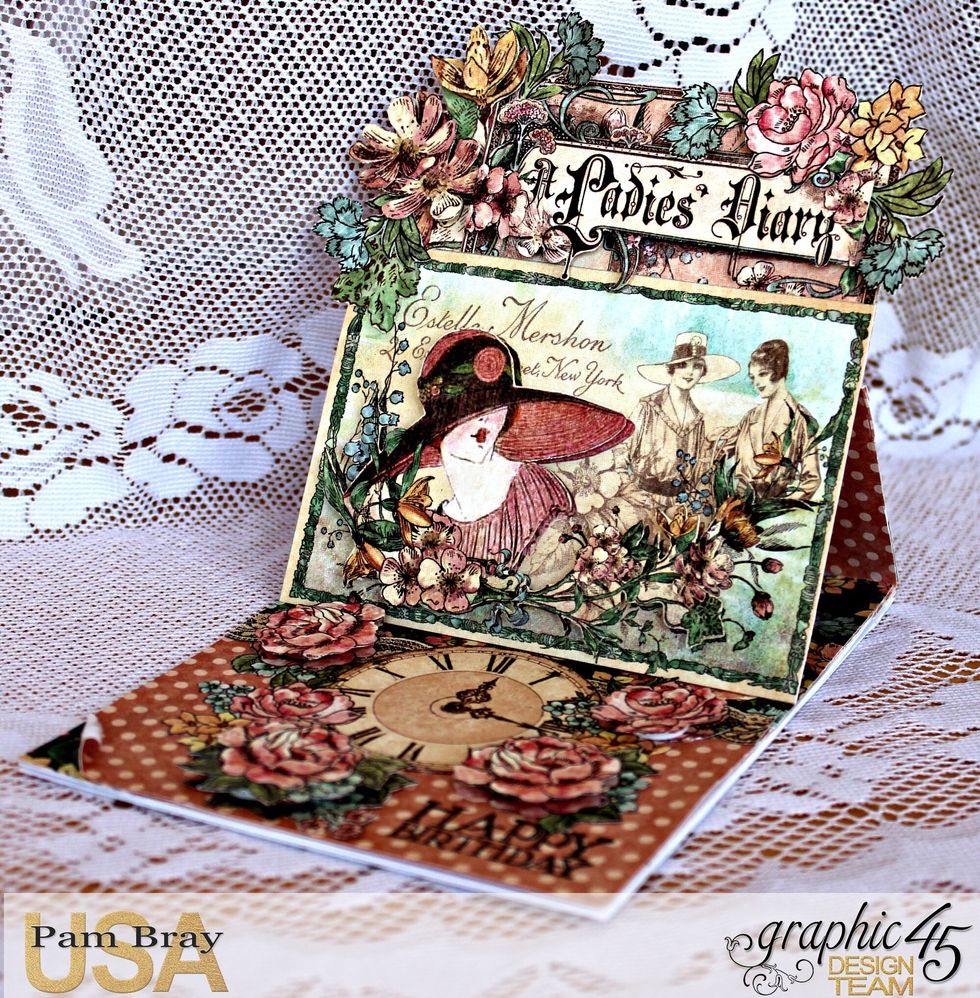 Add all the fussy cut images to the front of the card base. Make sure to place flowers and other images on the base to create the easel when open.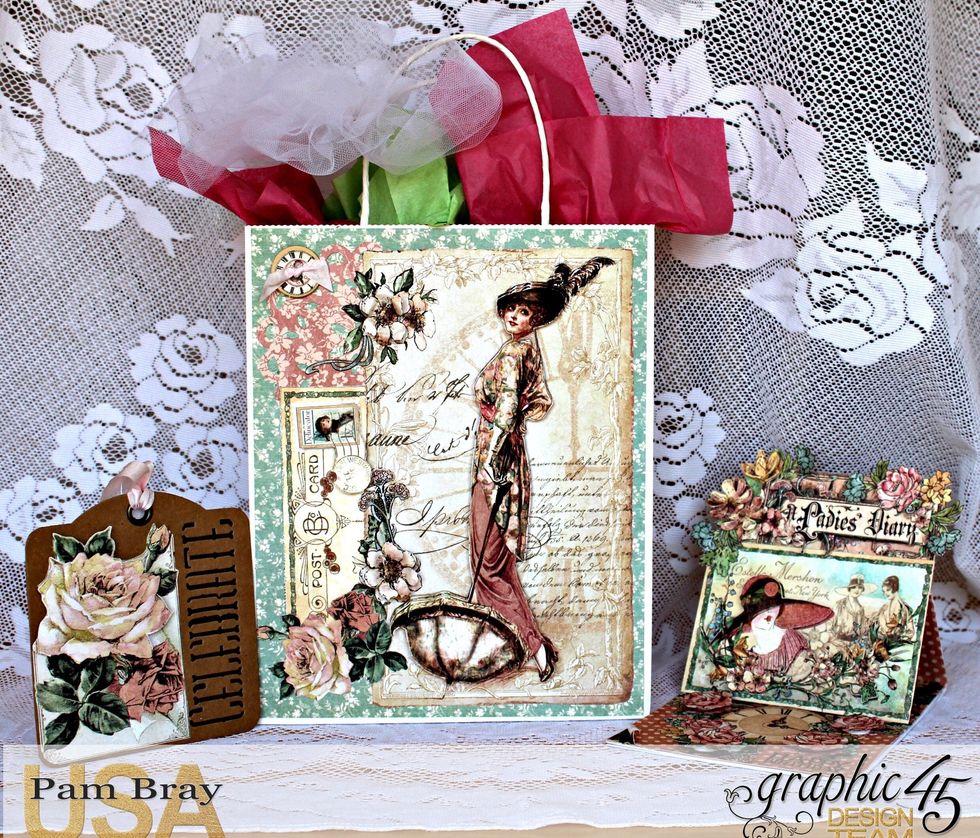 Create a Gift Bag and Tag to go along the A Ladies Diary Easel Birthday Card for you gift giving.
1.0 Graphic 45 A Ladies Diary Deluxe Collection Set
1.0 Cheers, Party, Celebrate Kraft Tags
1.0 Hampton Arts Childres's Hour 2 Stamp Set
2.0 Black Ink
1.0 Stamp Block
1.0 White Card Stock
1.0 Xyron Mega Runner
1.0 Pop Dots