Ok so here it goes I'm terrible with instructions and captions so please excuse me. (And the mess that is my room)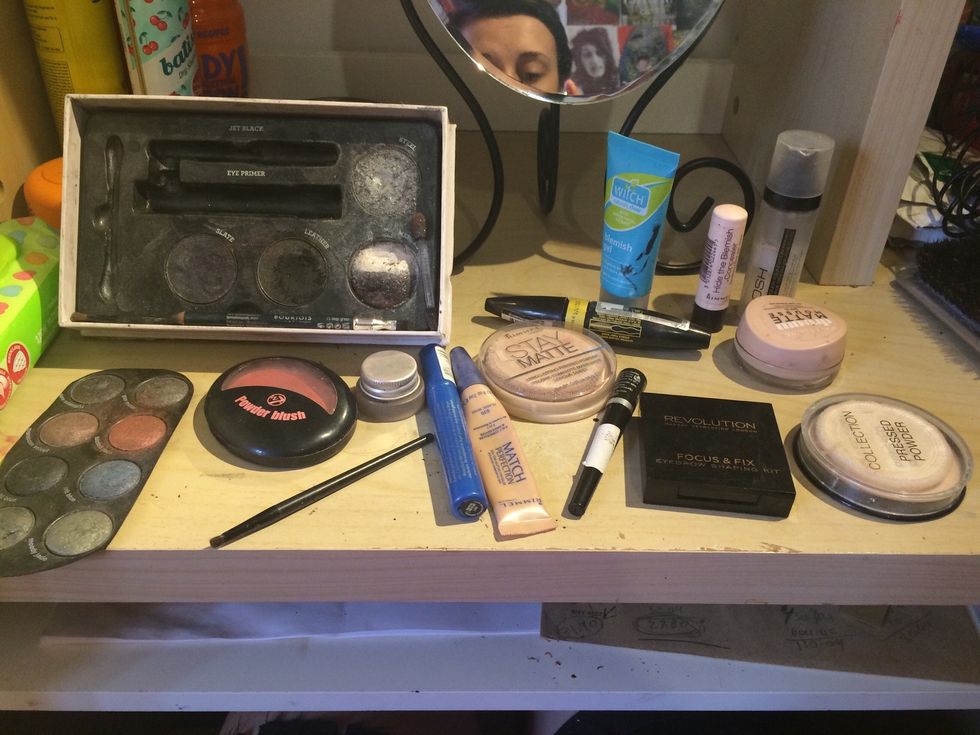 Here is all the make-up I will be using.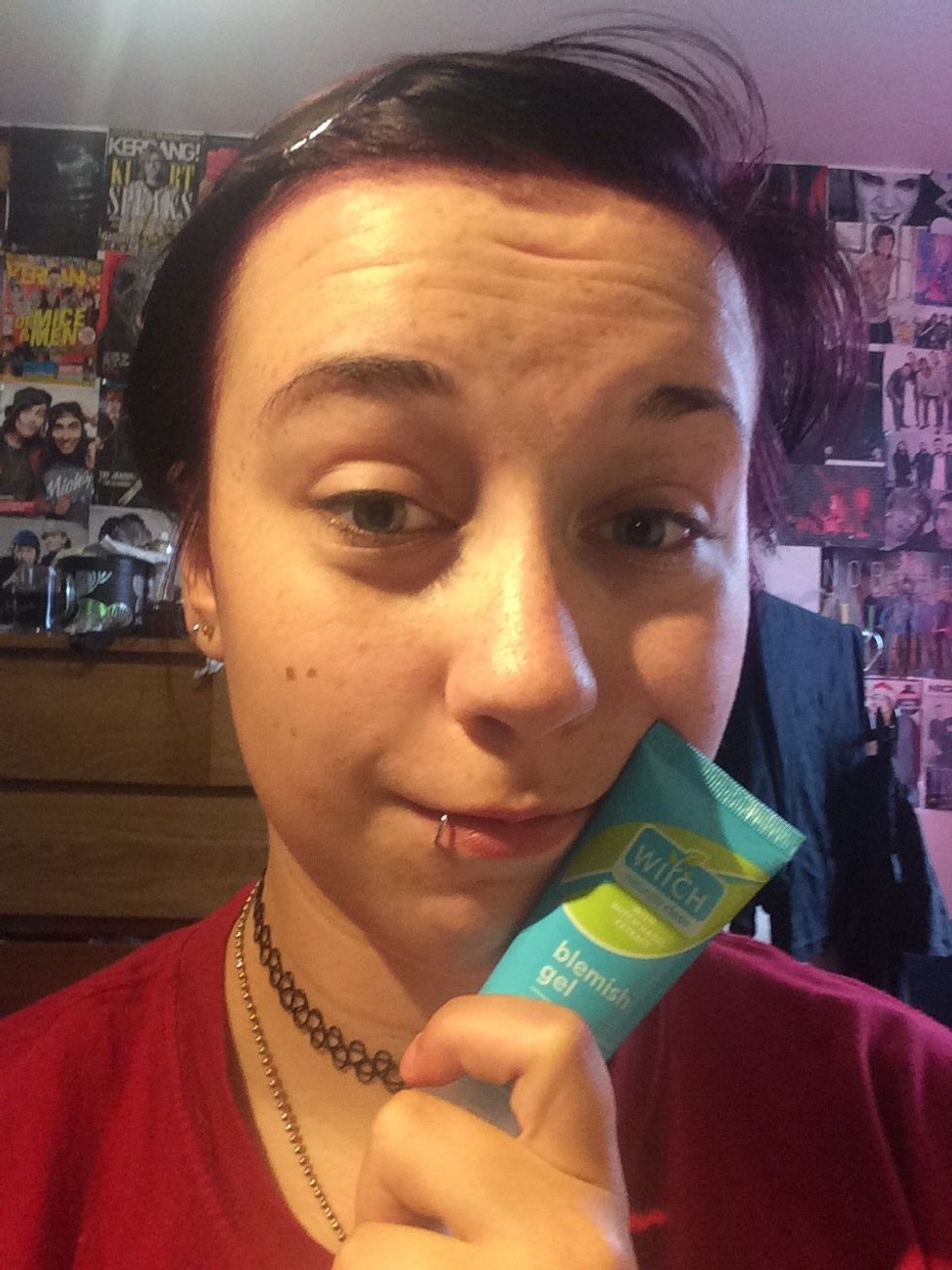 I always apply a layer of Blemish Gel before I put my make up on just to help reduce the chances of spots.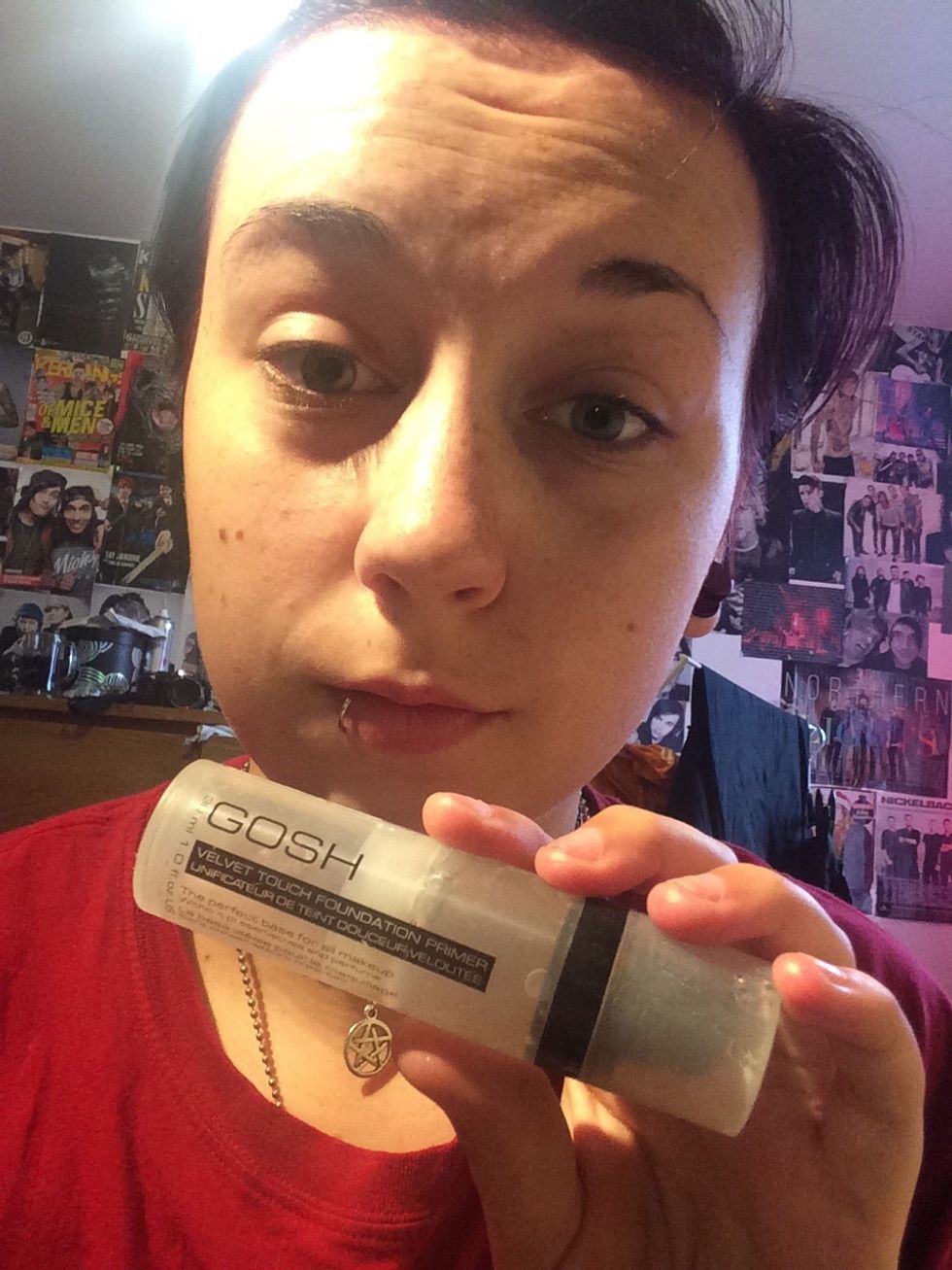 I then apply Foundation Primer. Both of these aren't necessarily important but do help.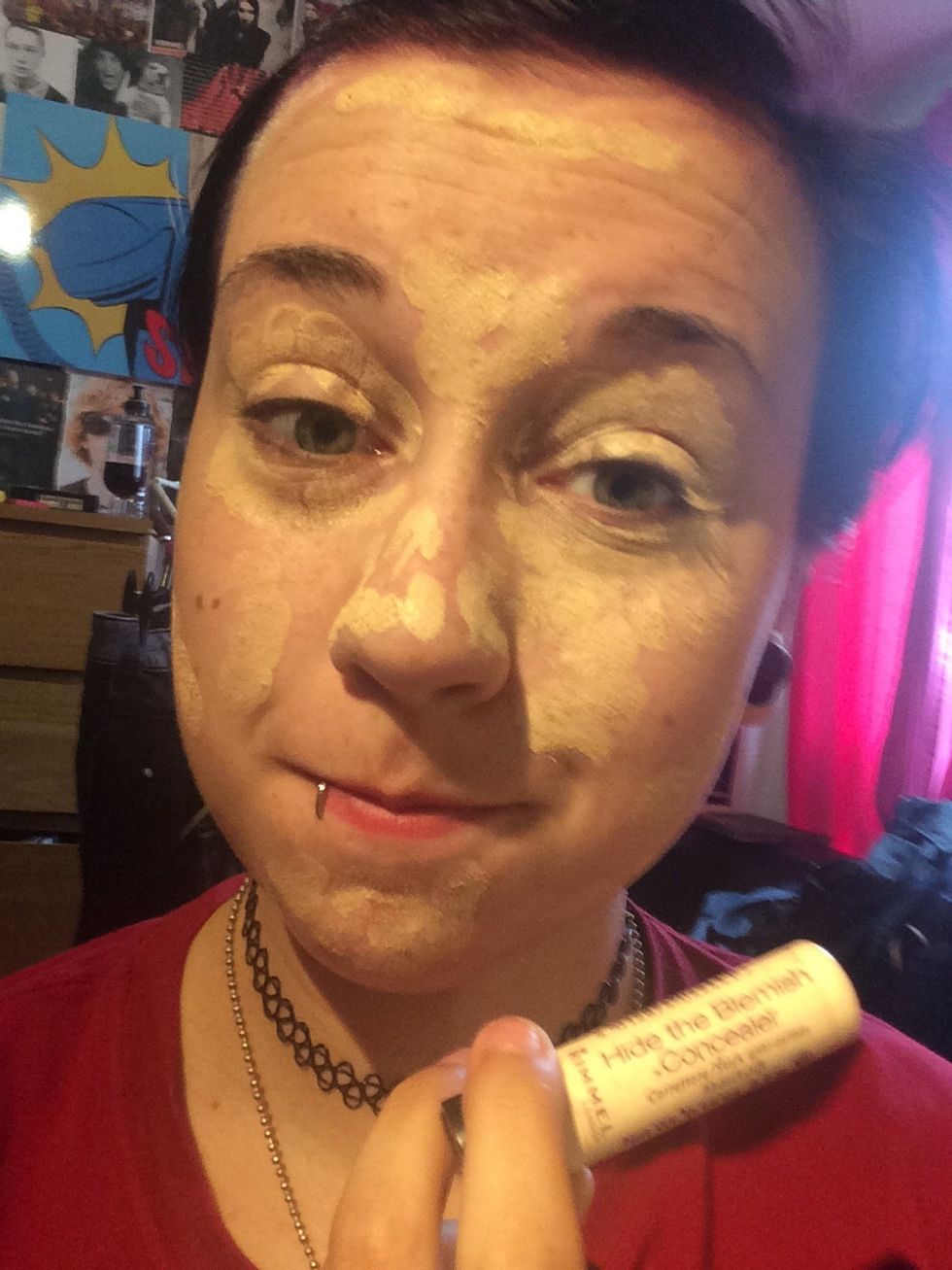 I apply Concealer to where I need it. And around my eyes to reduce seeing my bags.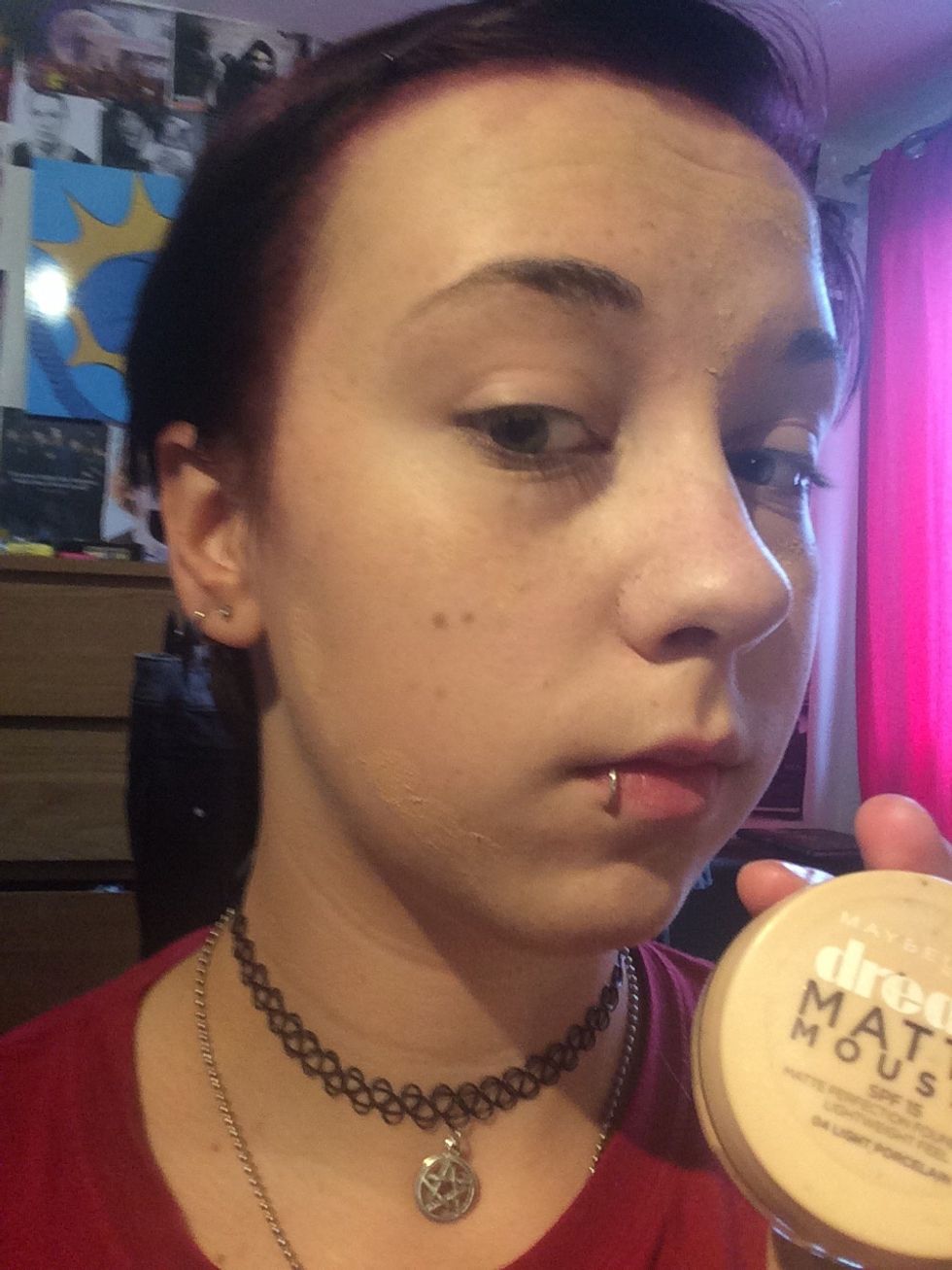 I then dap Mouse Foundation along my t zone and my jaw line and cheek bone.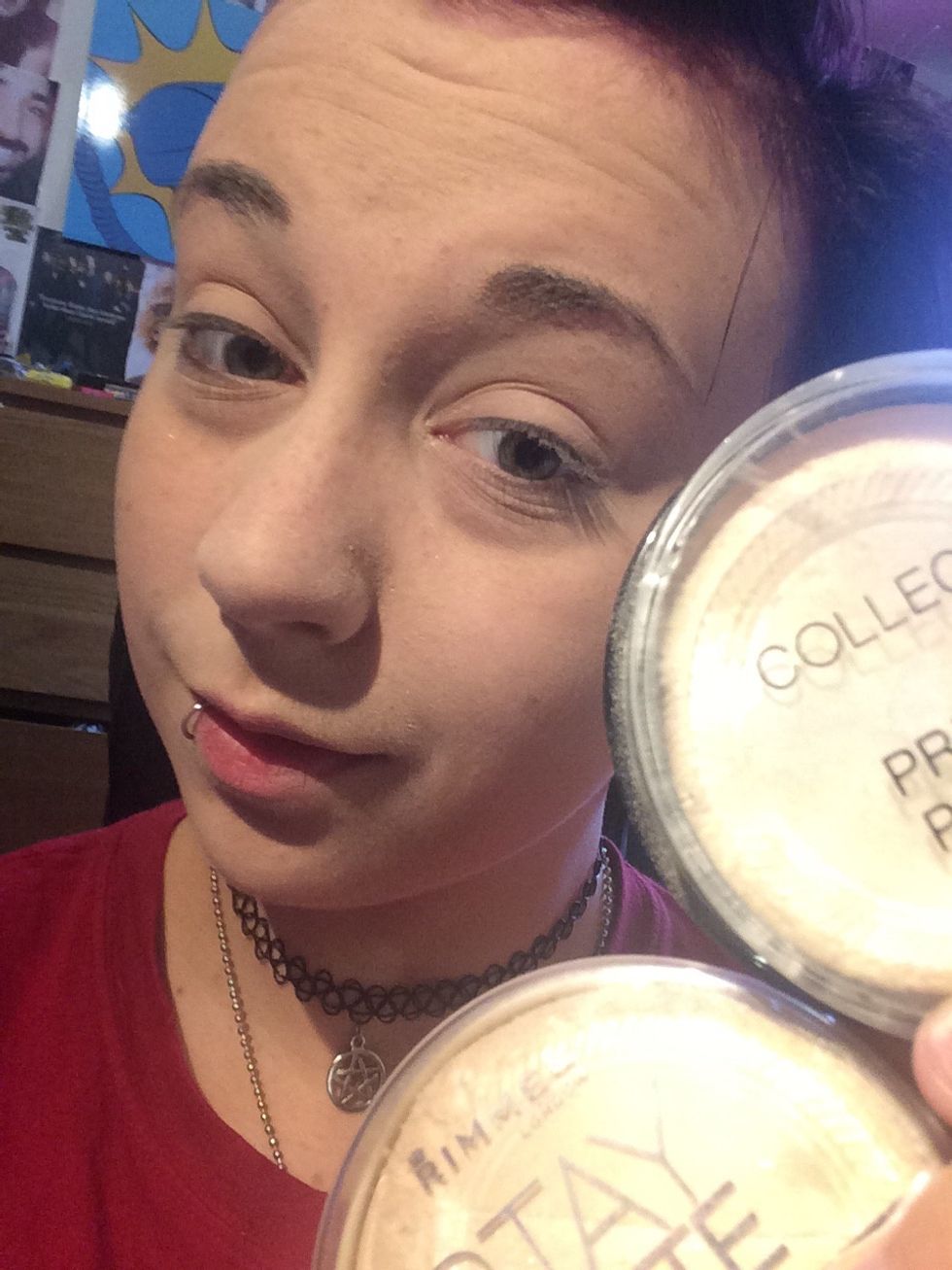 I use two types of Pressed Powder one is my skin colour which I use as a base, and the other is lighter than my skin tone as I like the pale I'm dead look. 🙈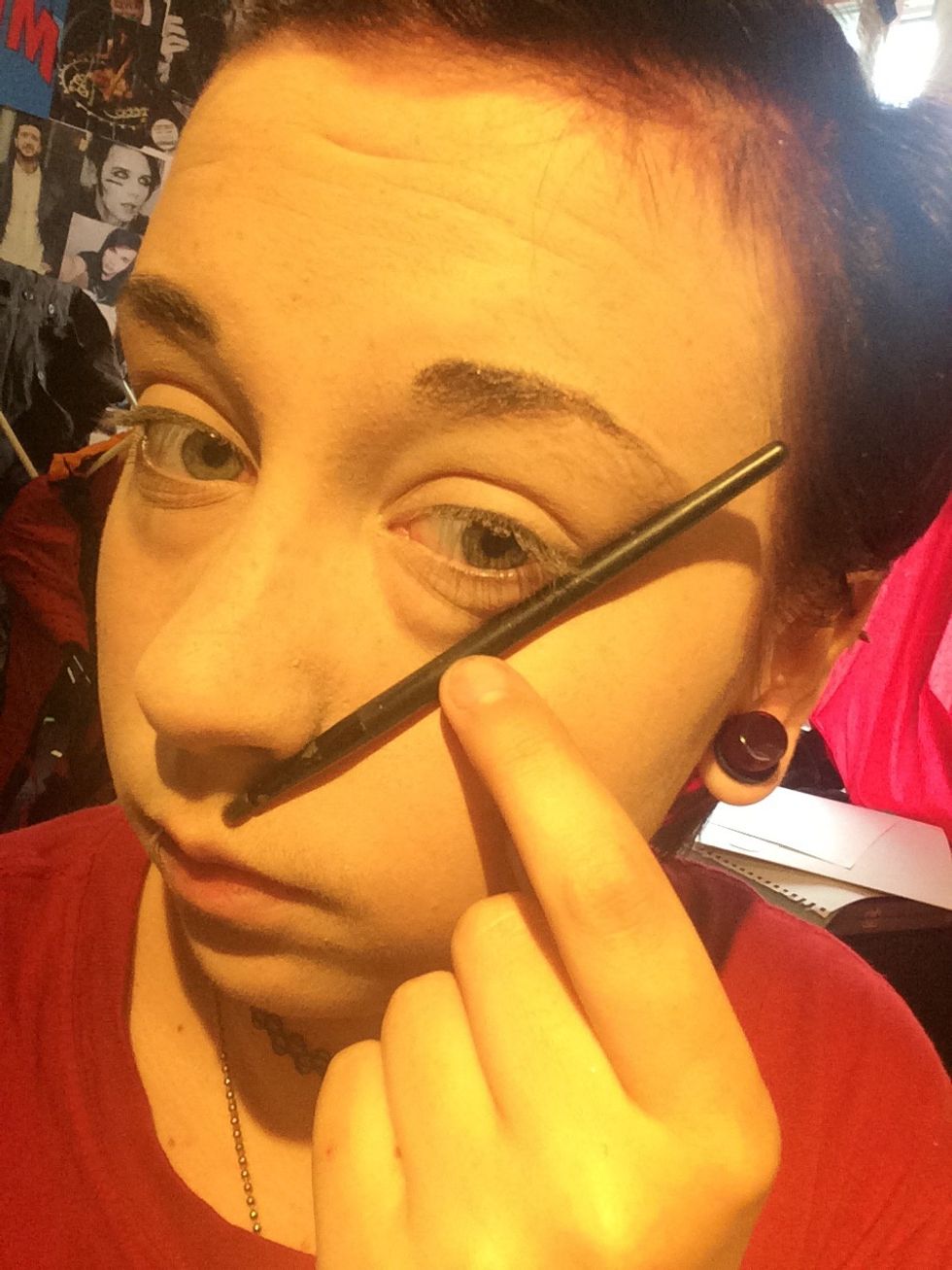 My eyebrows. To see where they should end I always use my eye liner brush to measure up where to end them.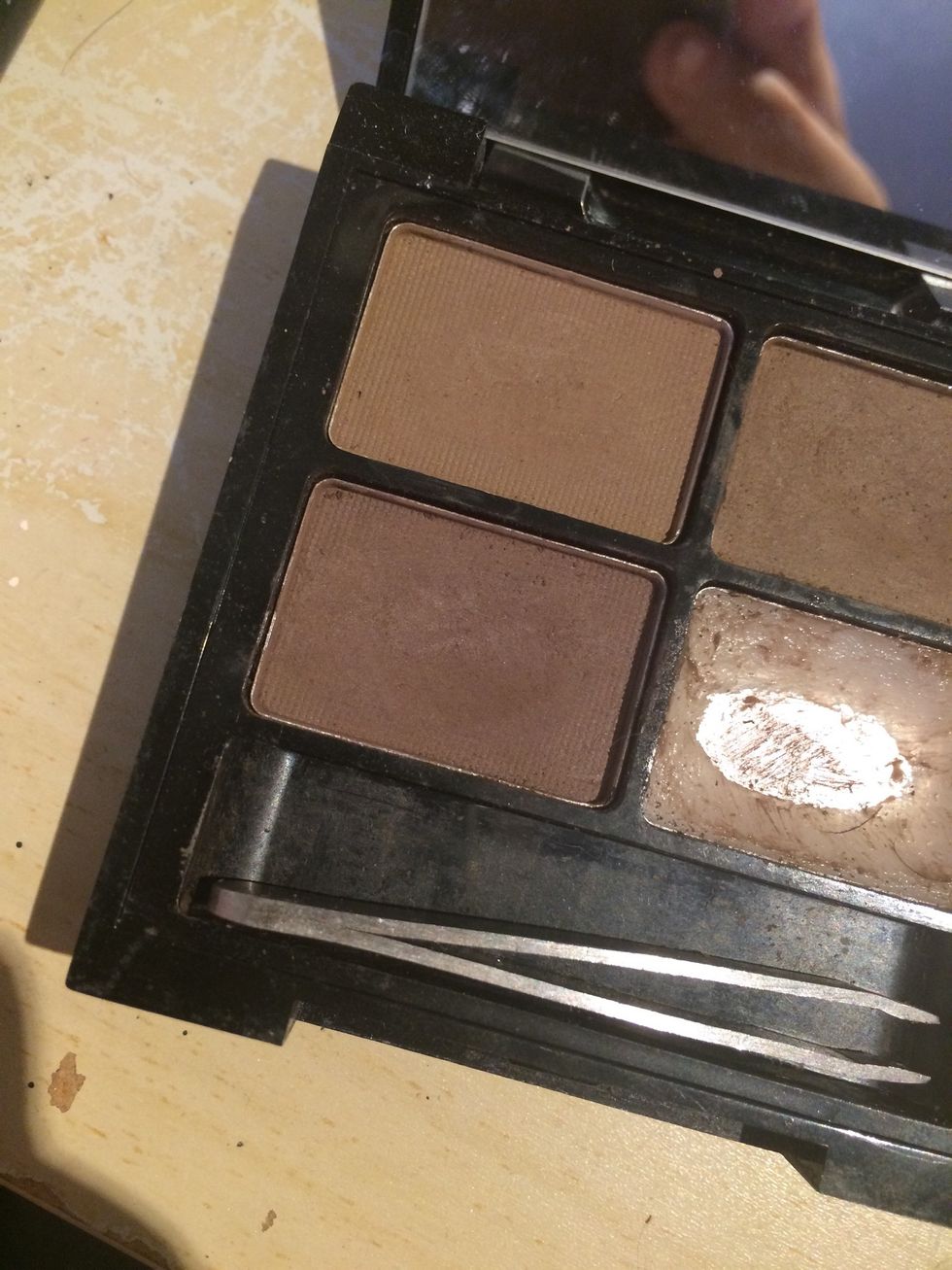 I use the darkest colour in the palette as I dyed my hair a dark colour. But for other people with lighter hair go for the colour darker than your hair as your eyebrows are normally a darker colour.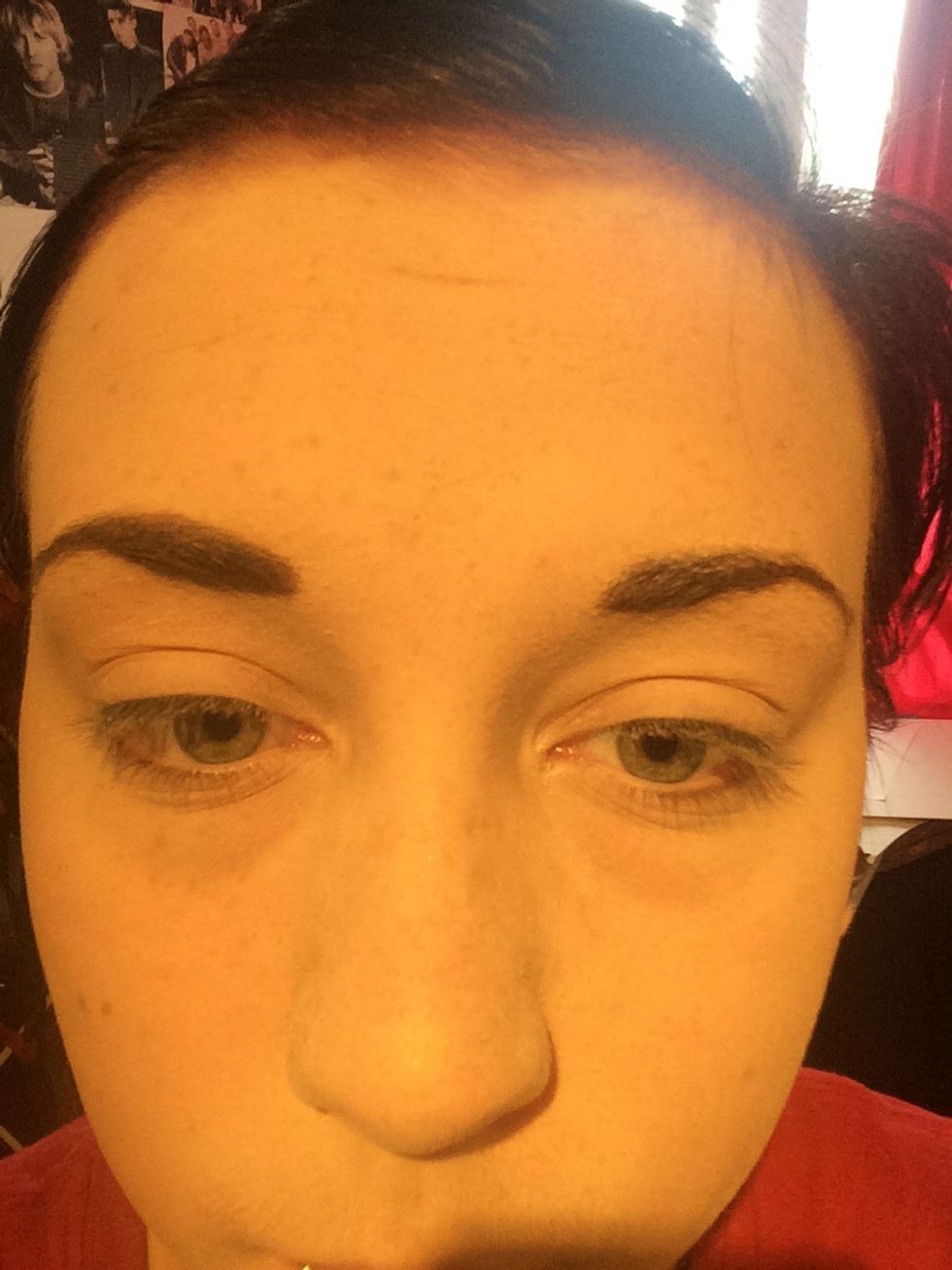 I line the bottom on my eyebrows and then blend to fill them in.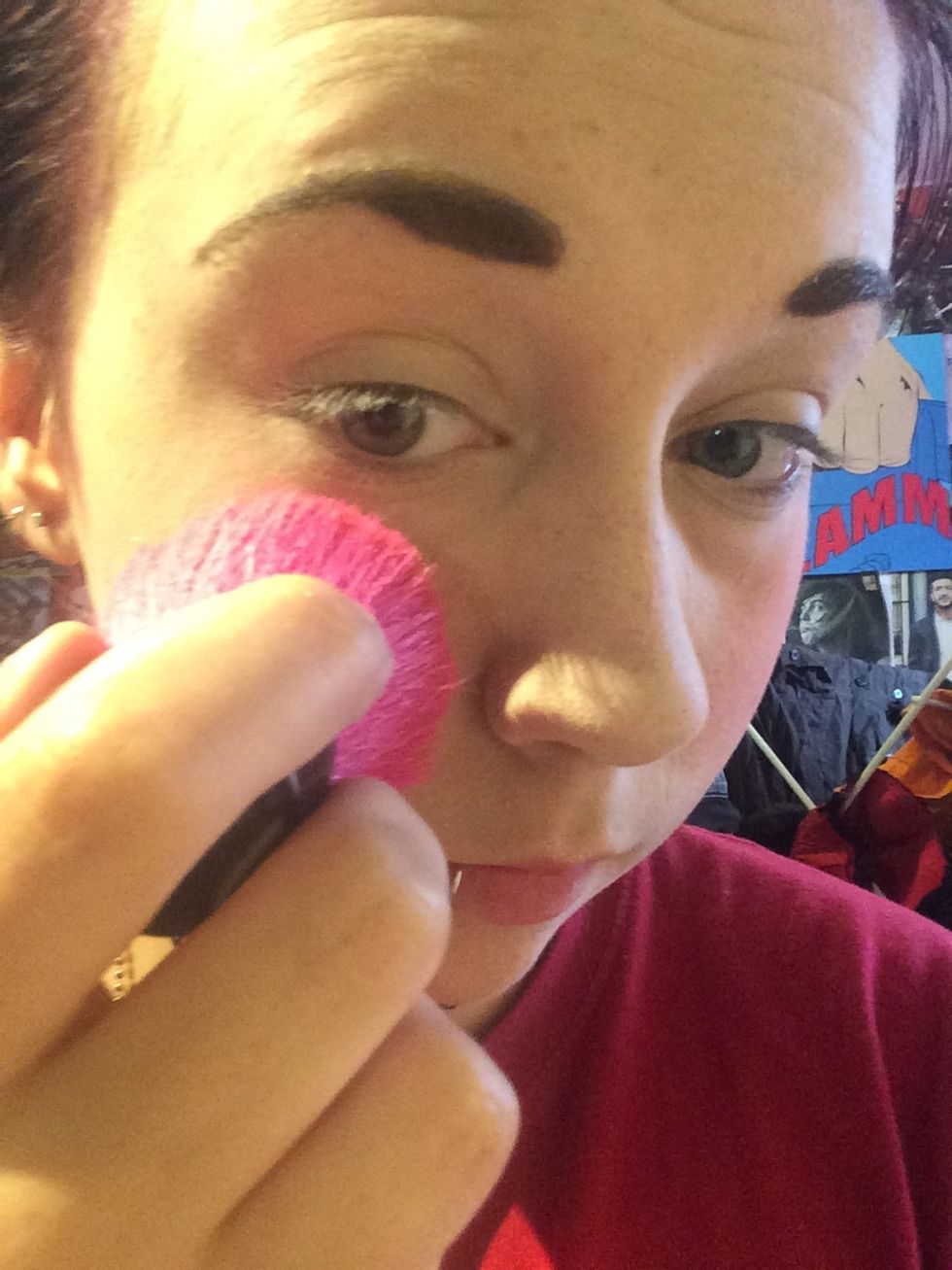 I then apply blusher from the bottom of my cheek bones up and out towards my hair line.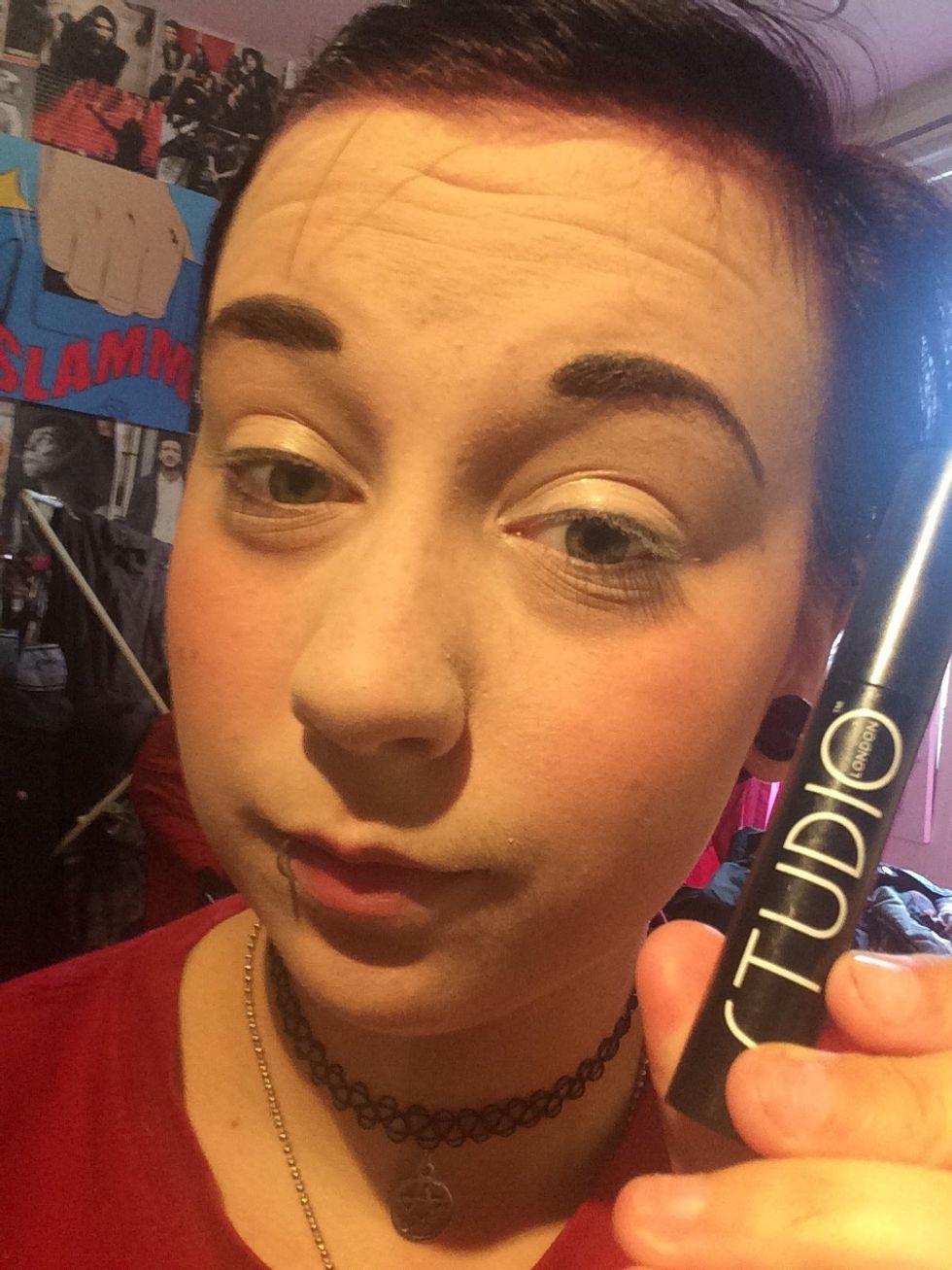 Then I apply Eye Shadow Primer to get a bolder colour for my eye shadow.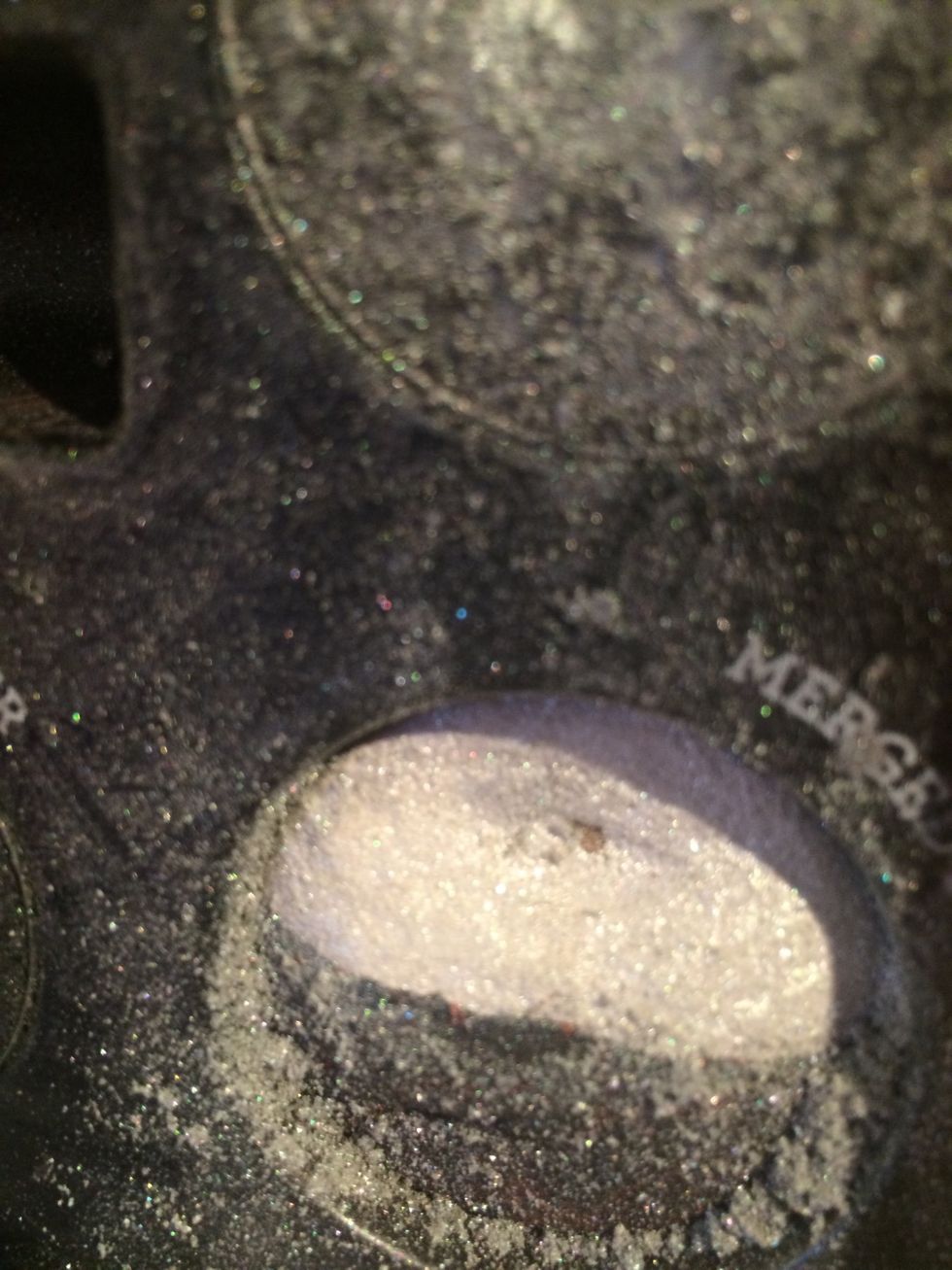 This is my base colour for my eye shadow.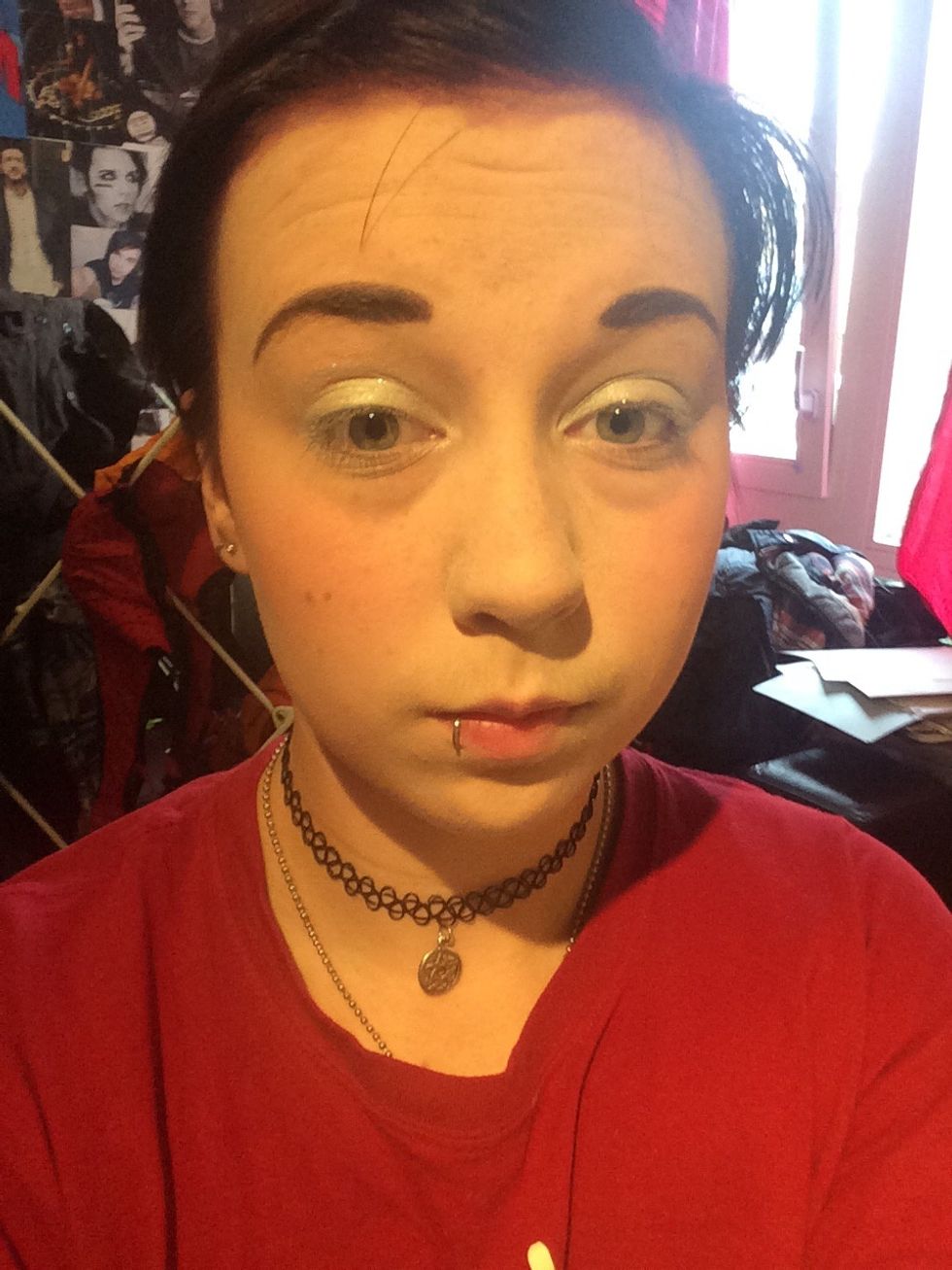 I apply the eye shadow on top of the primer and the the corners of my eyes and around the outside below my bottom lash.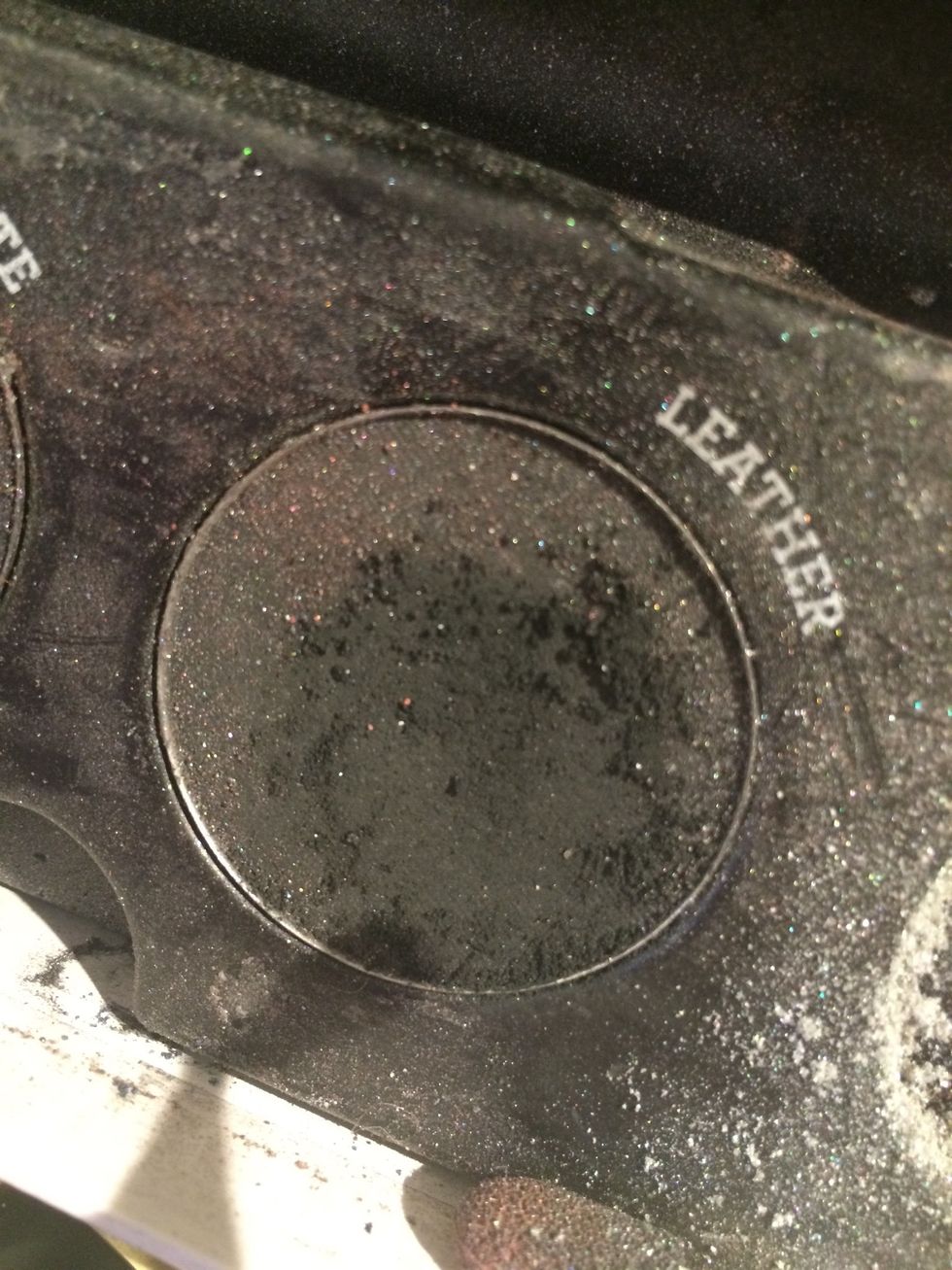 This is my favourite colour I use this for the smoky effect on my eye shadow.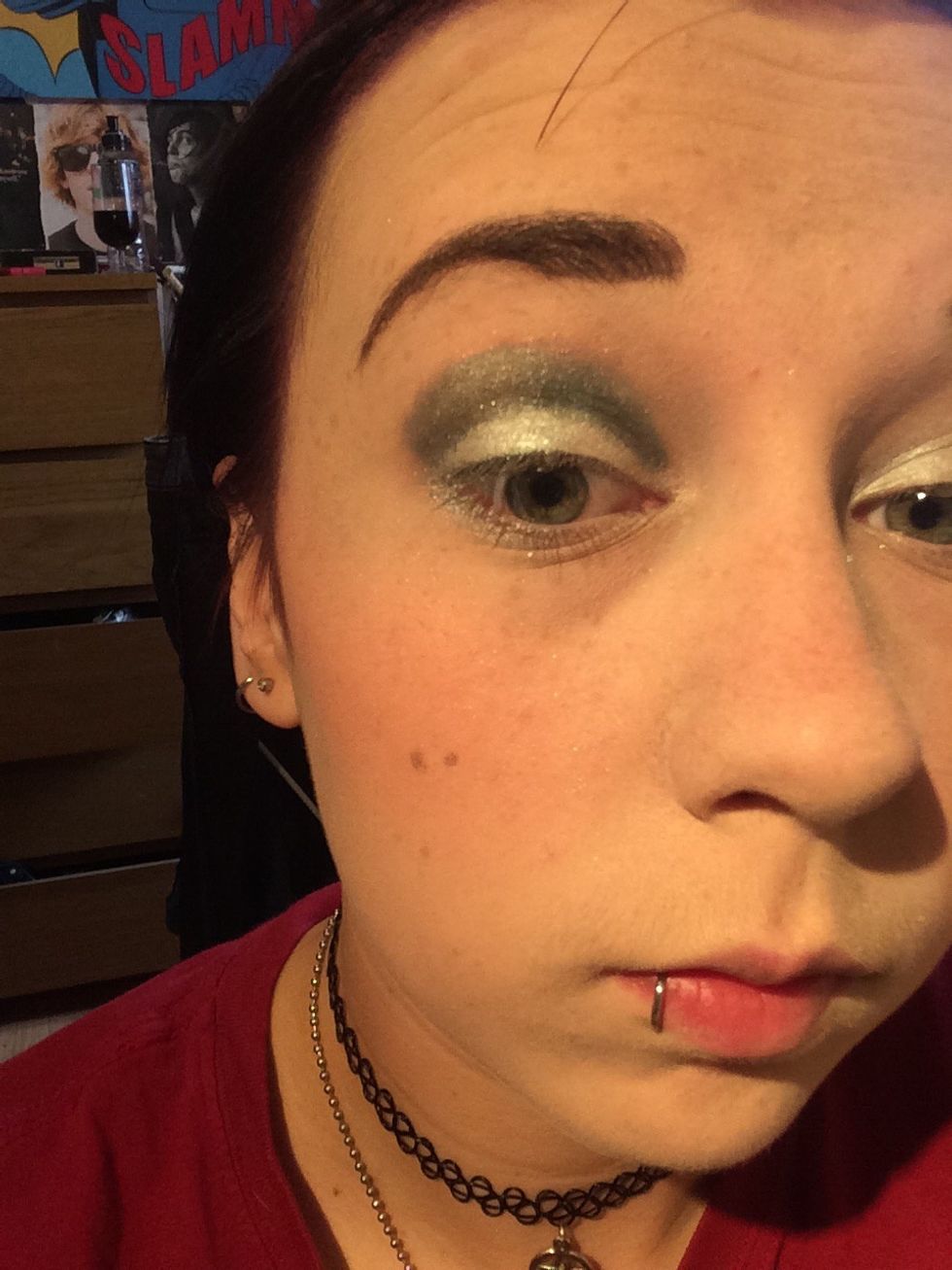 I blend the black eye shadow from the crease on my eye out to just over the line of white.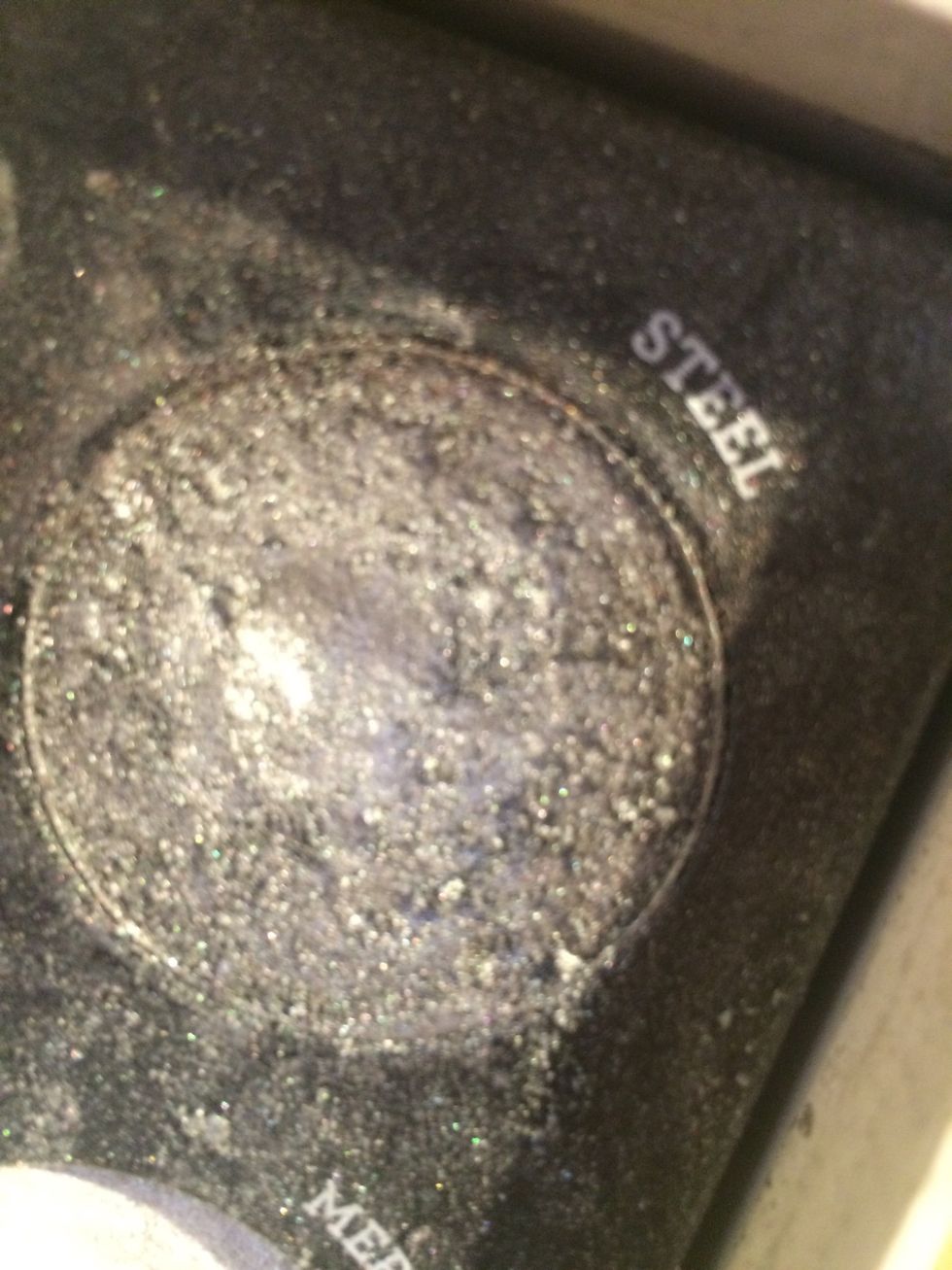 I use this colour to blend the two colours together.
I don't blend it all the way as I feel it covers a lot of the white so I only blend it at the edge.
The hard part is now. Liquid eyeliner. I draw a small line above my top eye lash.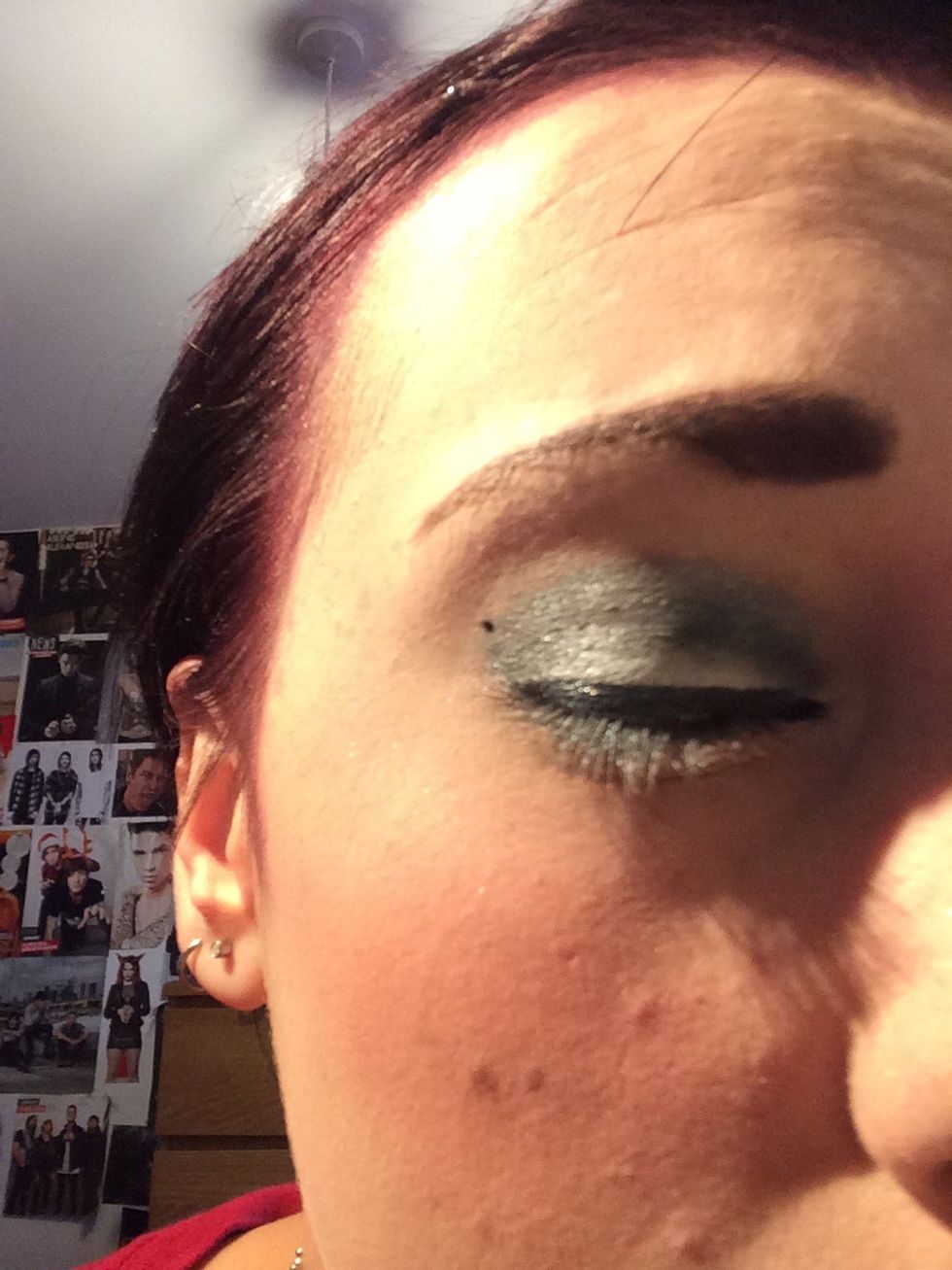 I then mark where I want the end of the flick.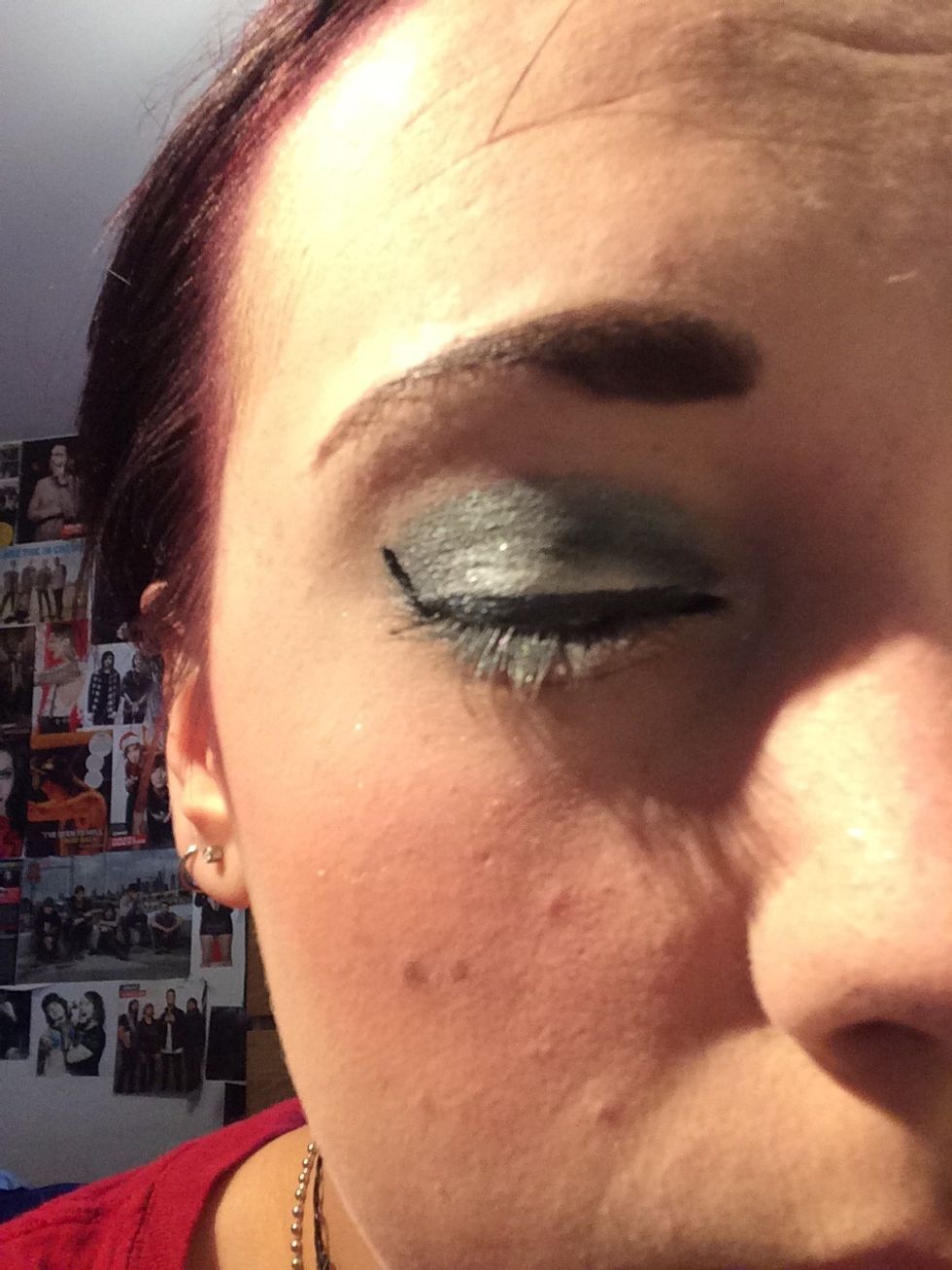 I join up the dot and the line. And run a small line under my bottom eye lash. Not all the way across though.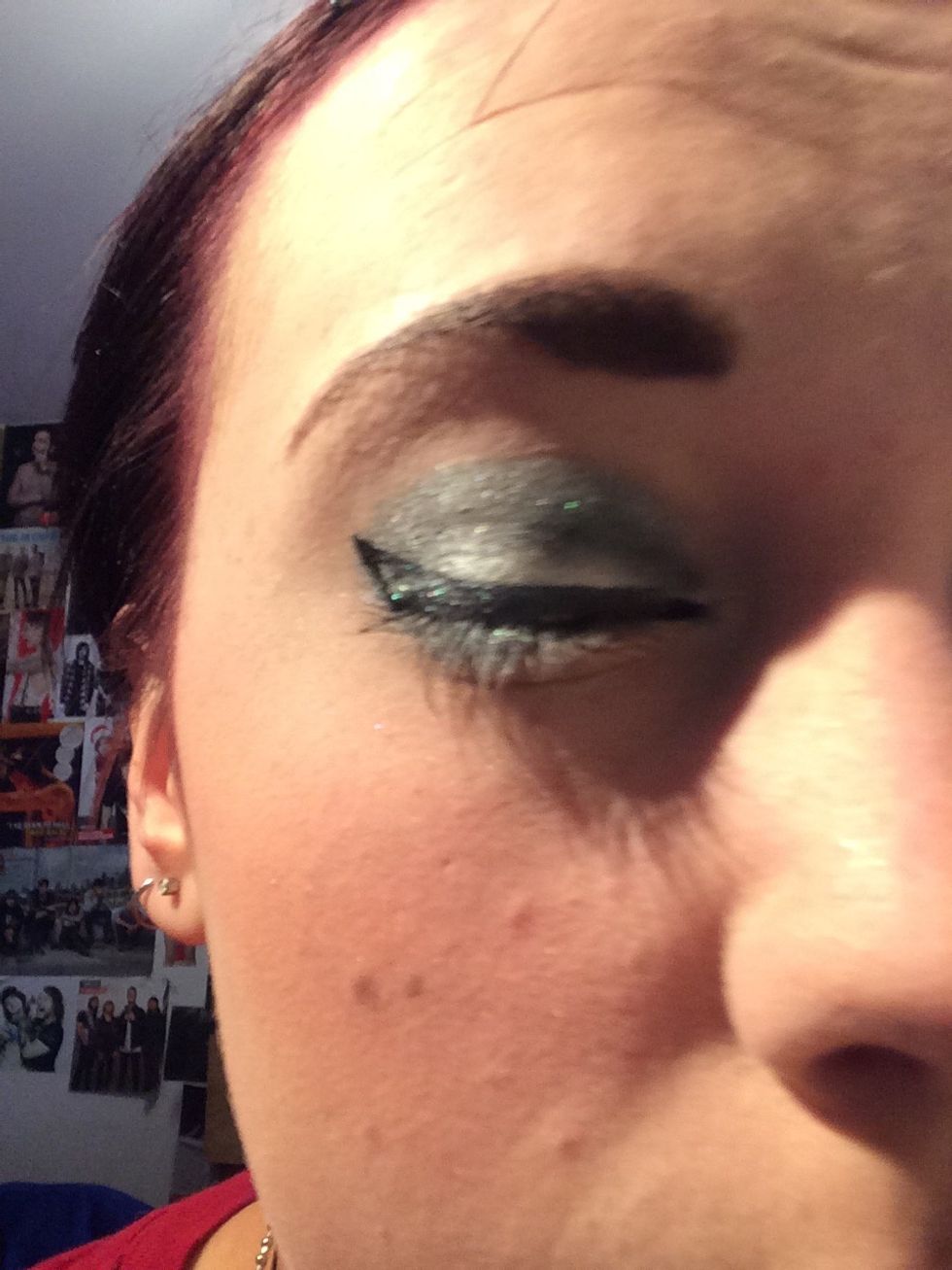 I then draw a line diagonally to the long line.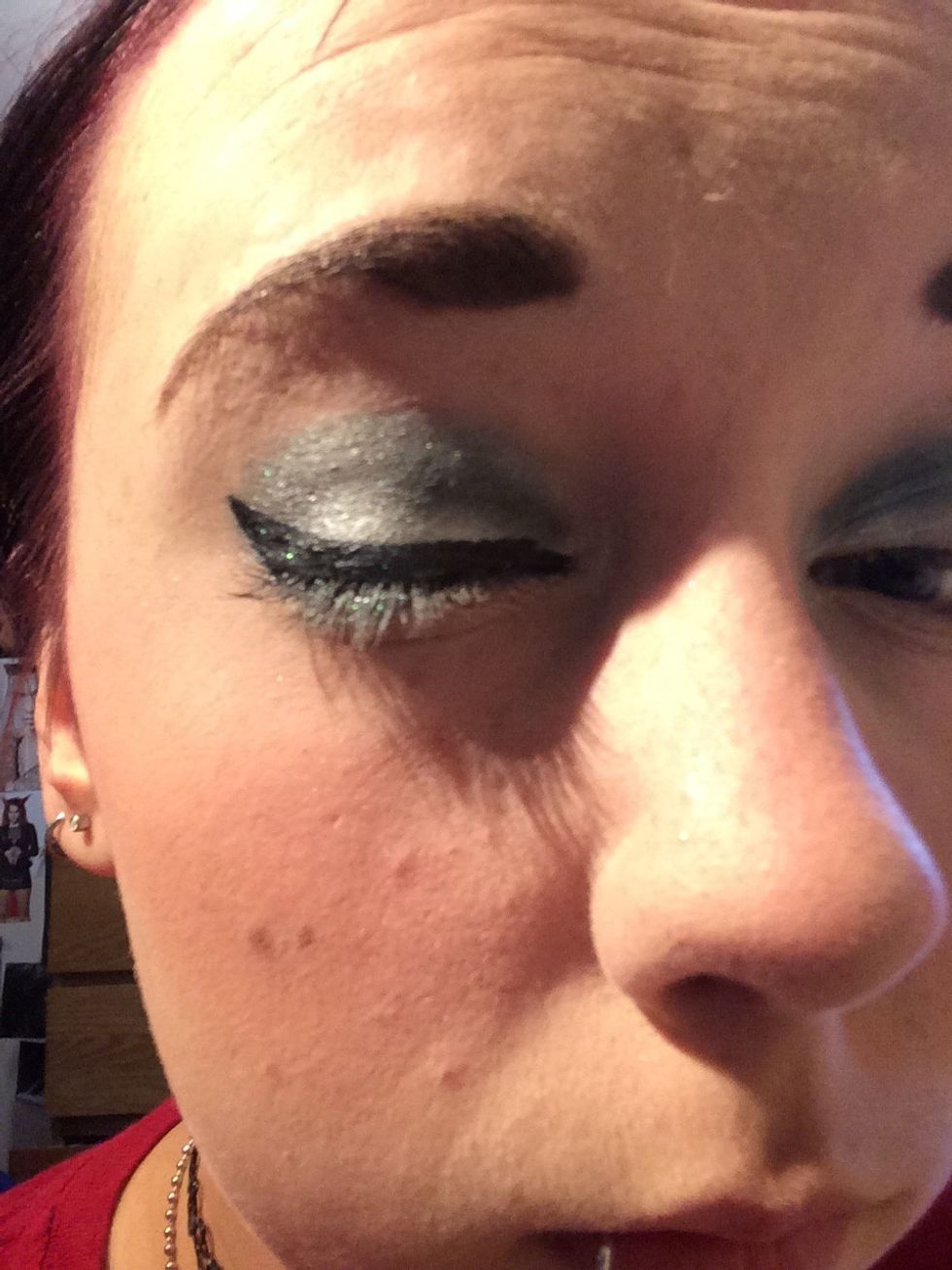 And fill in the triangle which has formed.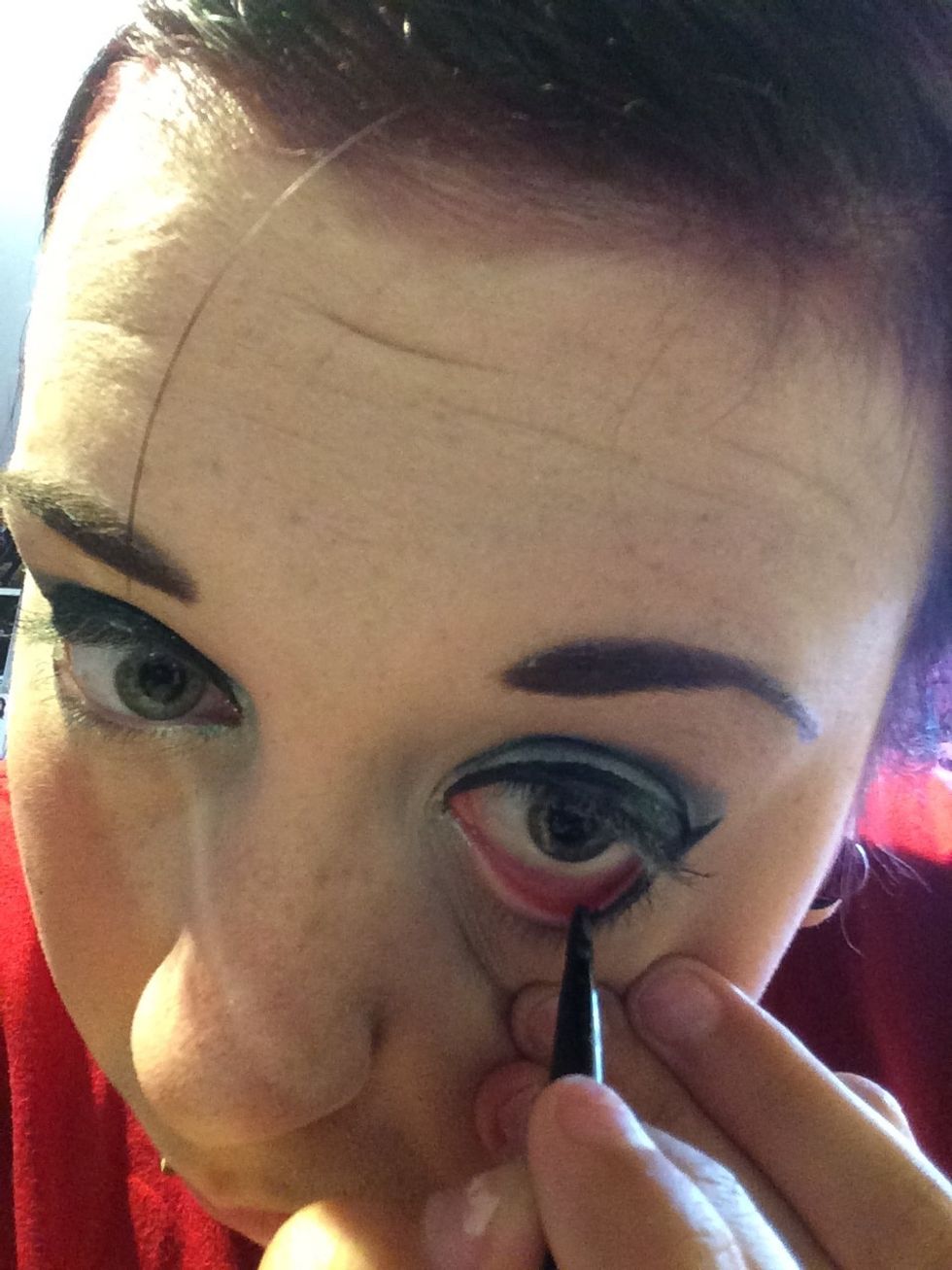 The gel eyeliner I only apply on the inside of the bottom eye lid. Obviously if you don't like doing it like that you can just apply it however you like. Or not at all.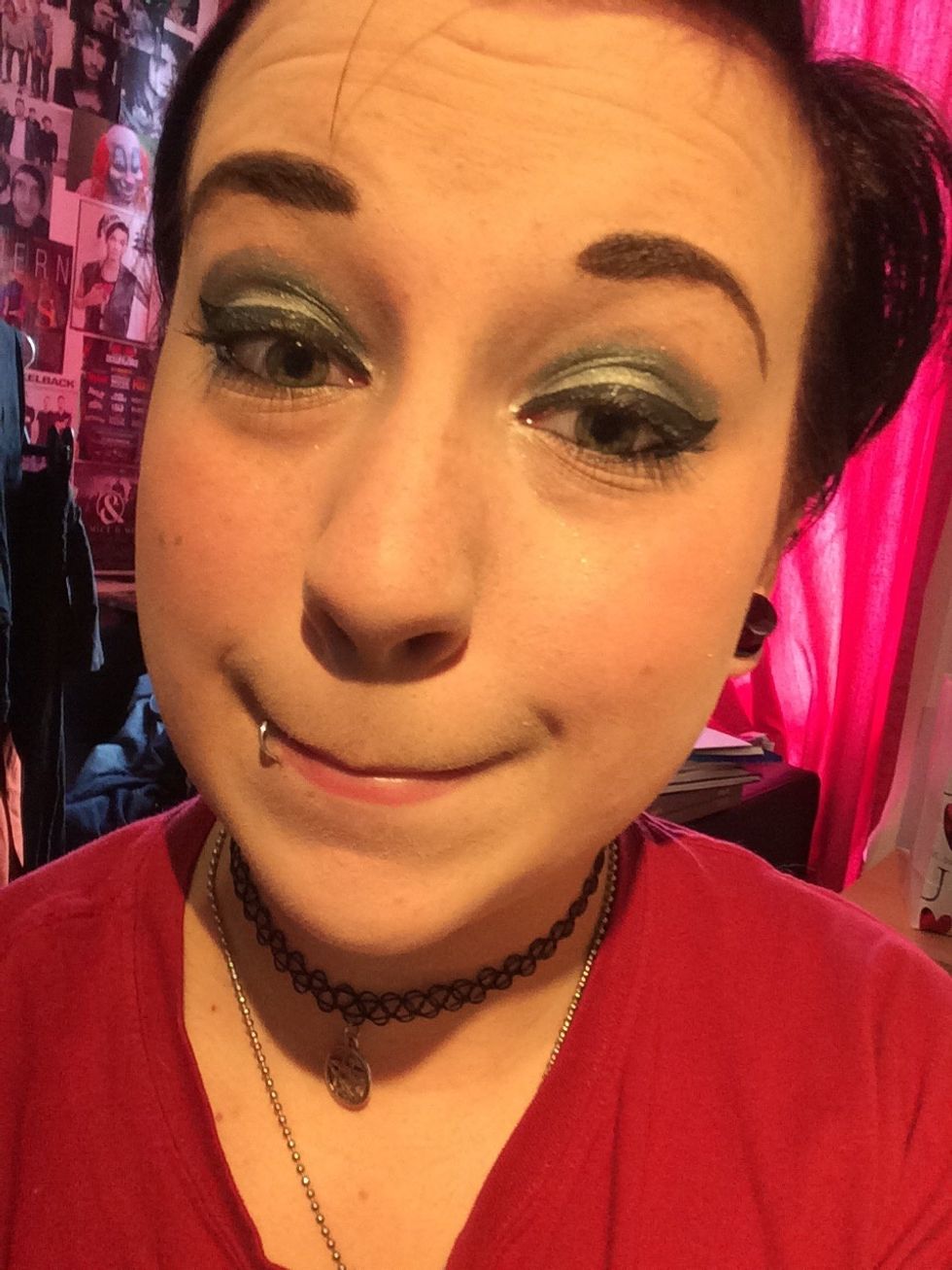 For my lipstick I apply a tiny amount of Lip Balm and rub it in as much as possible.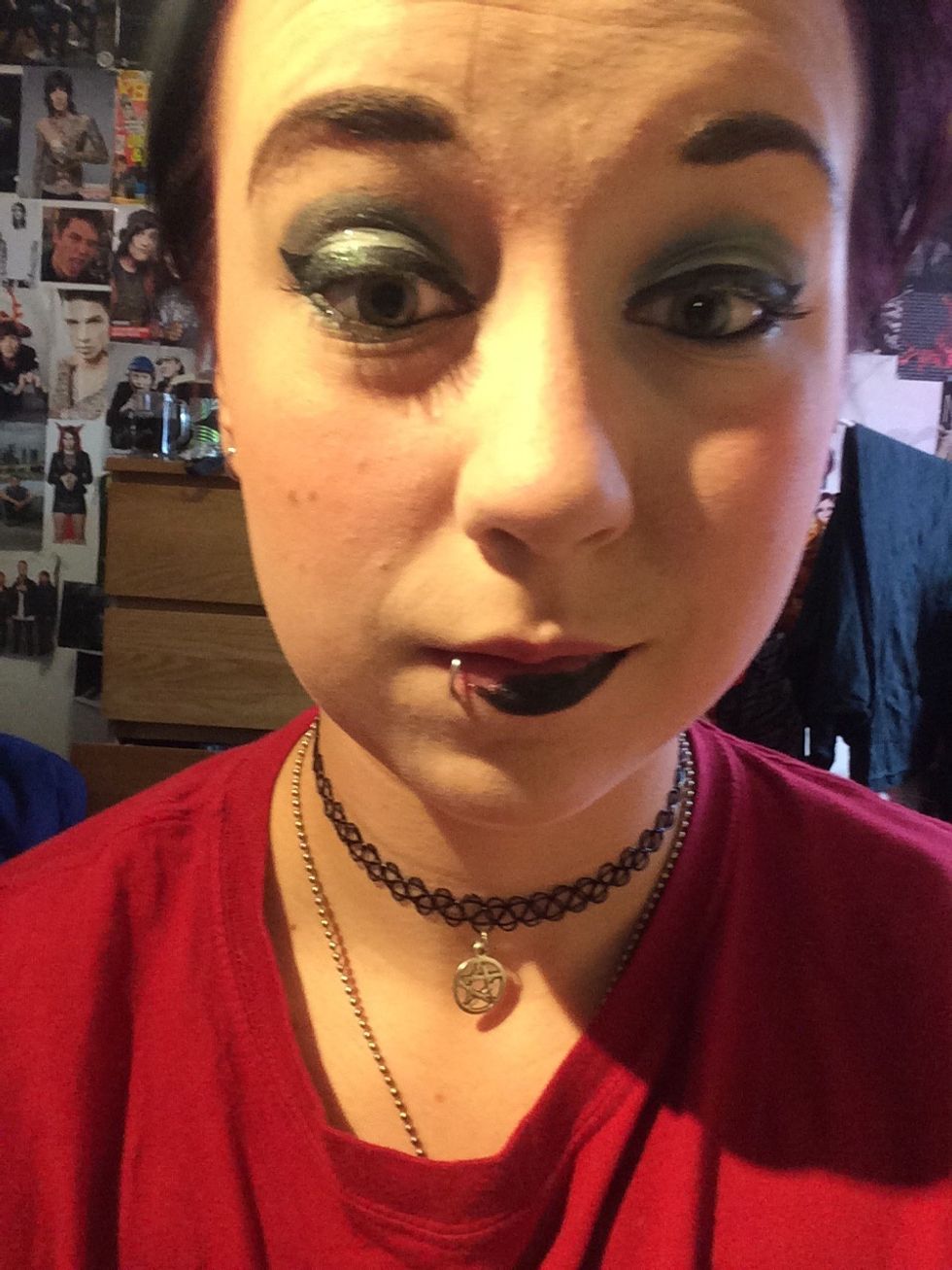 I use a brush for my lipstick as I find it helps with it not running over and I can get the brush under my lip ring.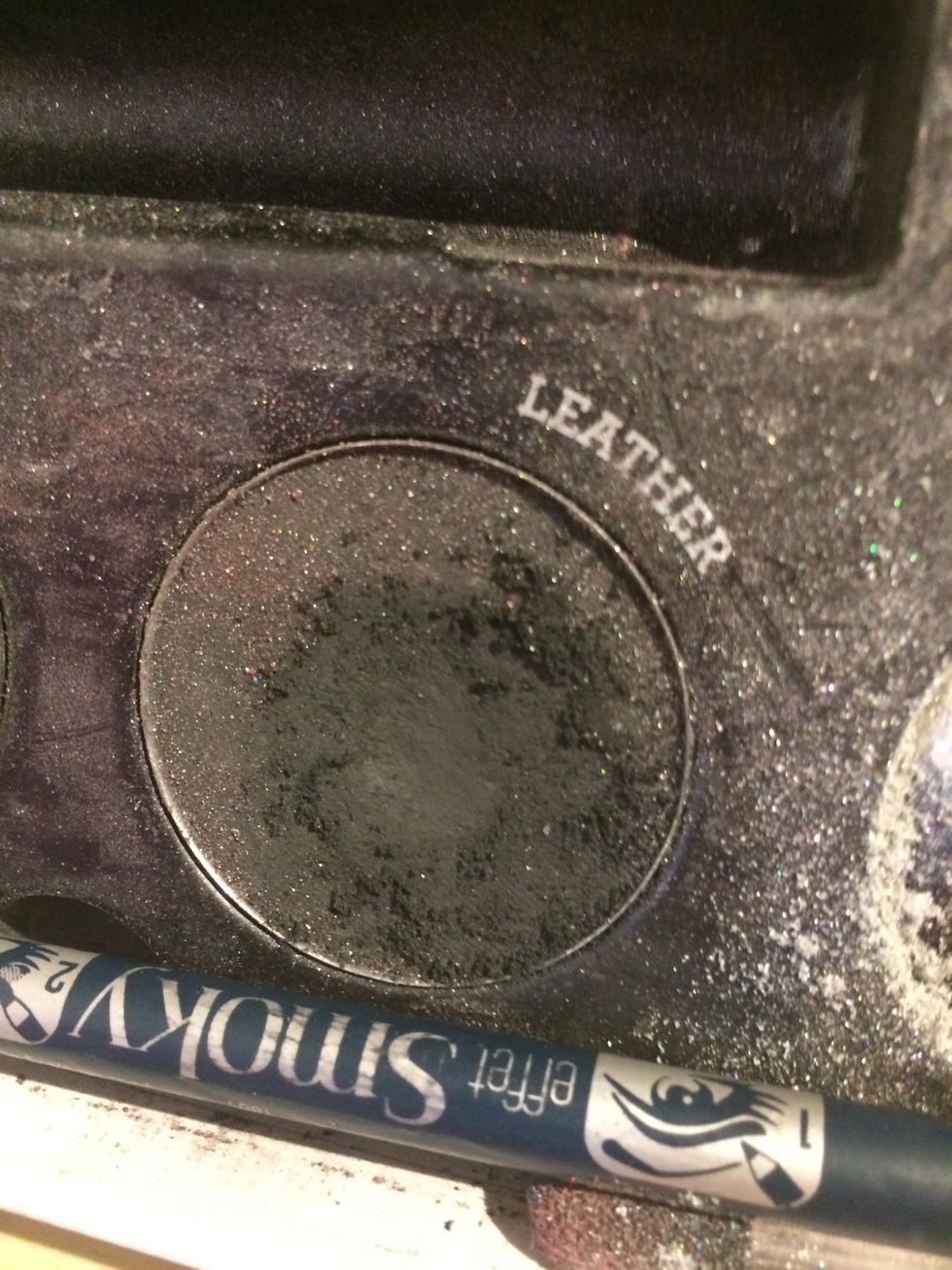 I like to Matt look so I go back to my black eye shadow.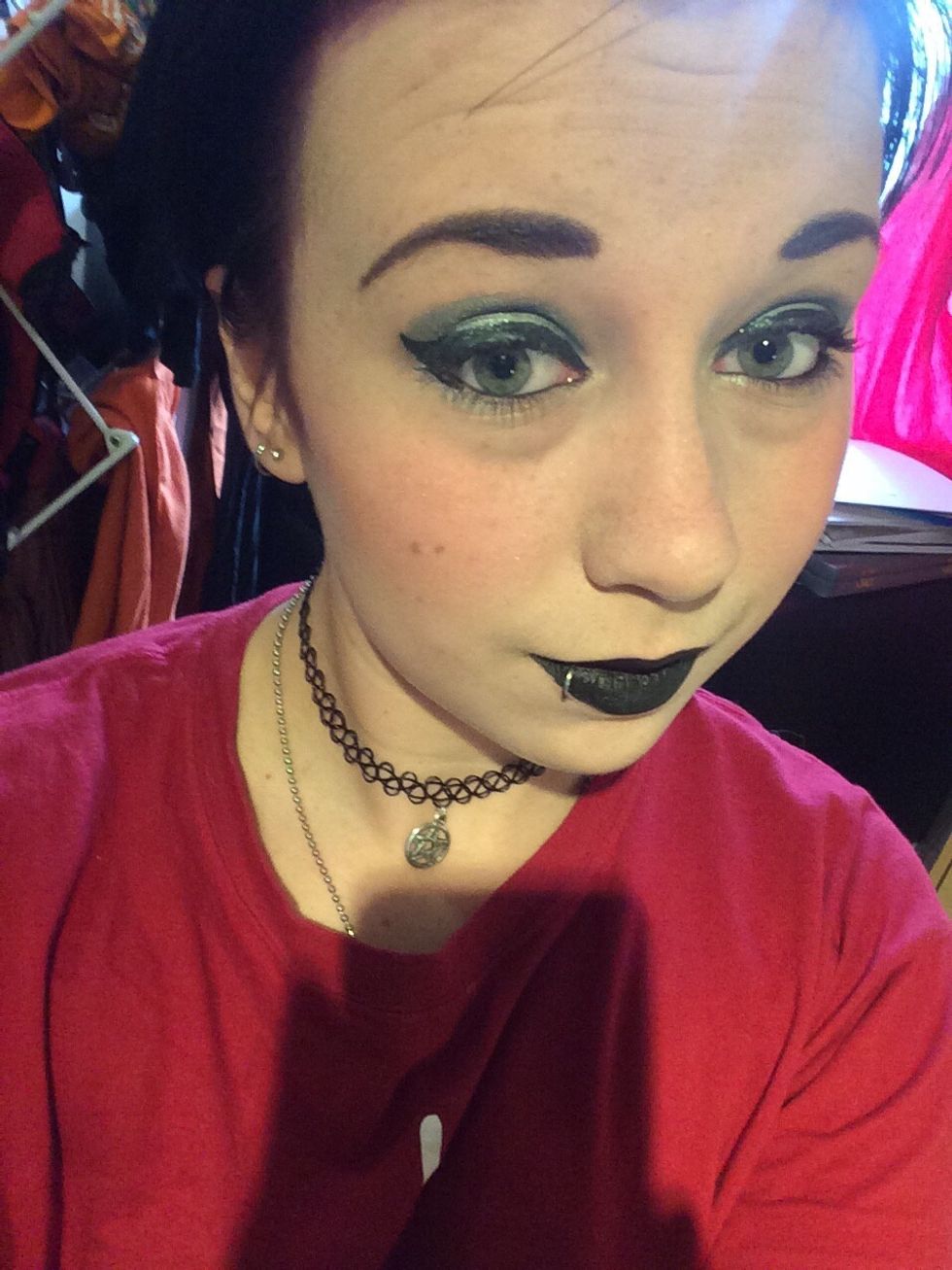 And dab with my finger over the lipstick.
And here's the finished look.
Eyeliner (Liquid&Gel)
Mascara
Primer
Pressed Powder
Lip Balm
Eye Shadow
Eyebrow Shaping Kit
Blusher
Mouse Foundation
Eye Primer
Concealer