Create a Good Luck Shamrock Photo Frame
2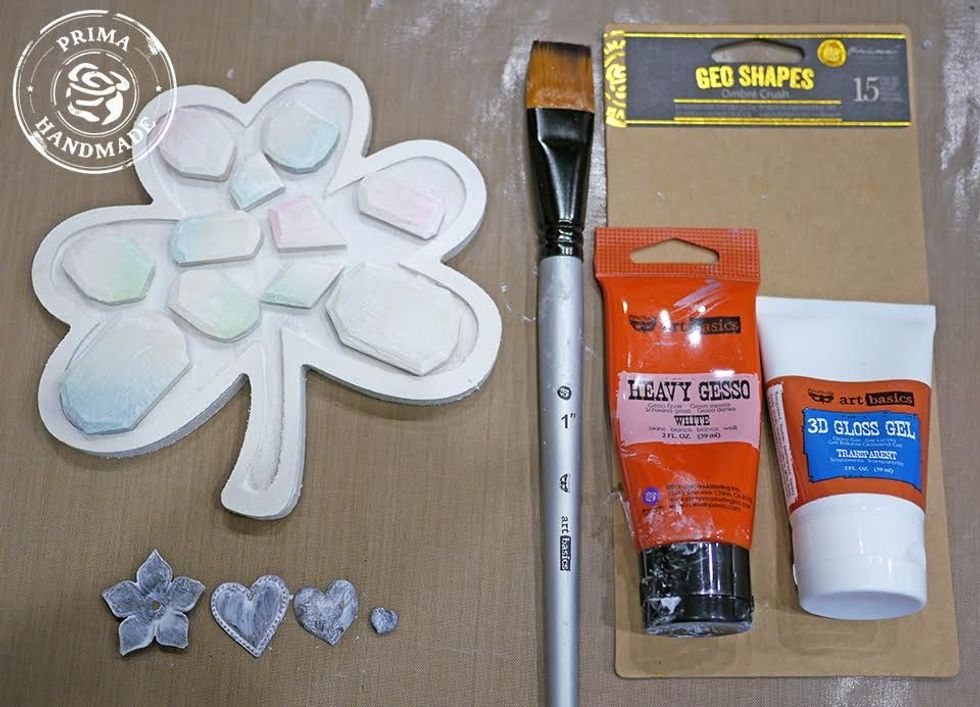 Apply white gesso to wooden shamrock, all embellishments, and photo frame.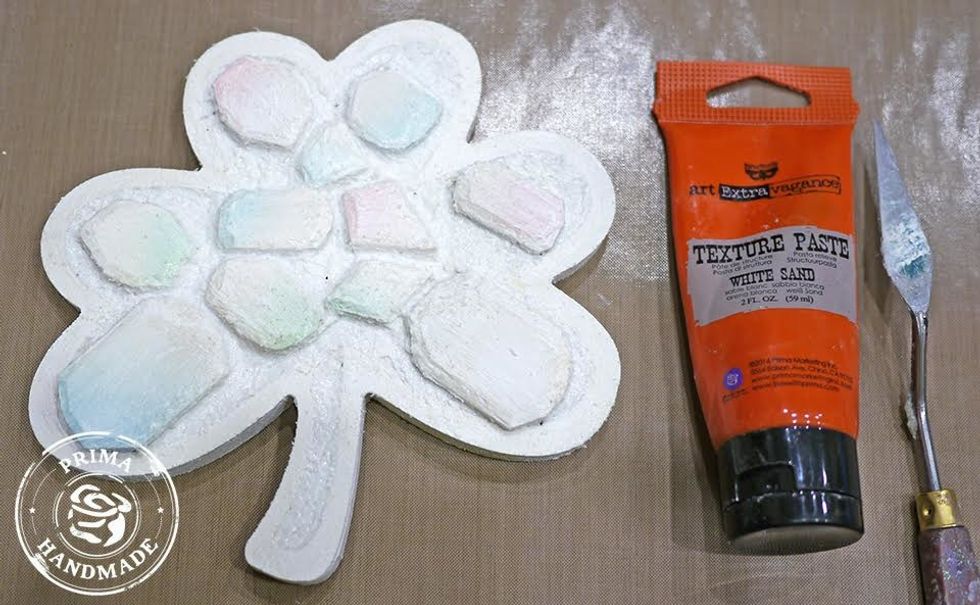 Apply white sand texture paste around geo shapes.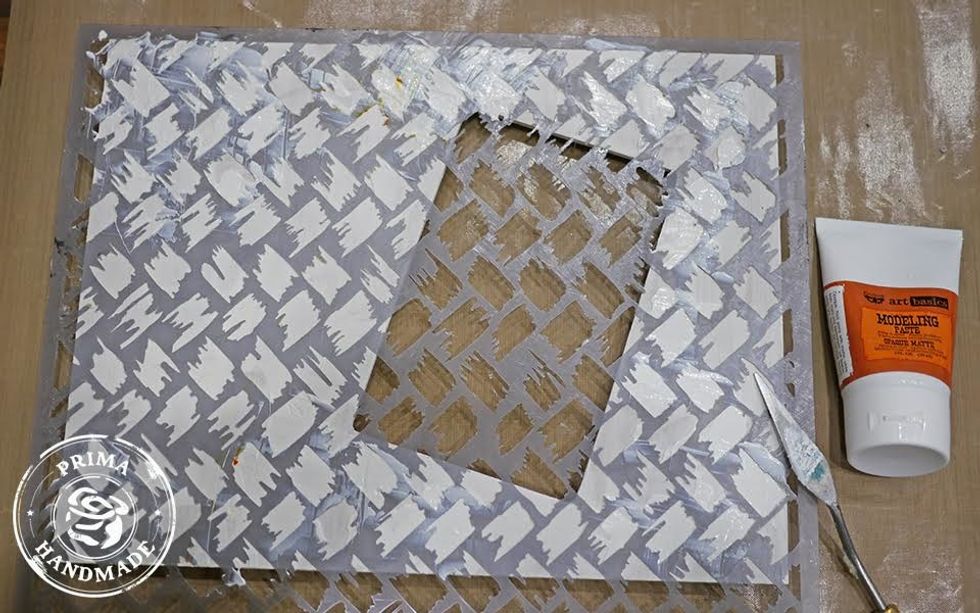 Randomly apply texture and design to photo frame using stencil and modeling paste.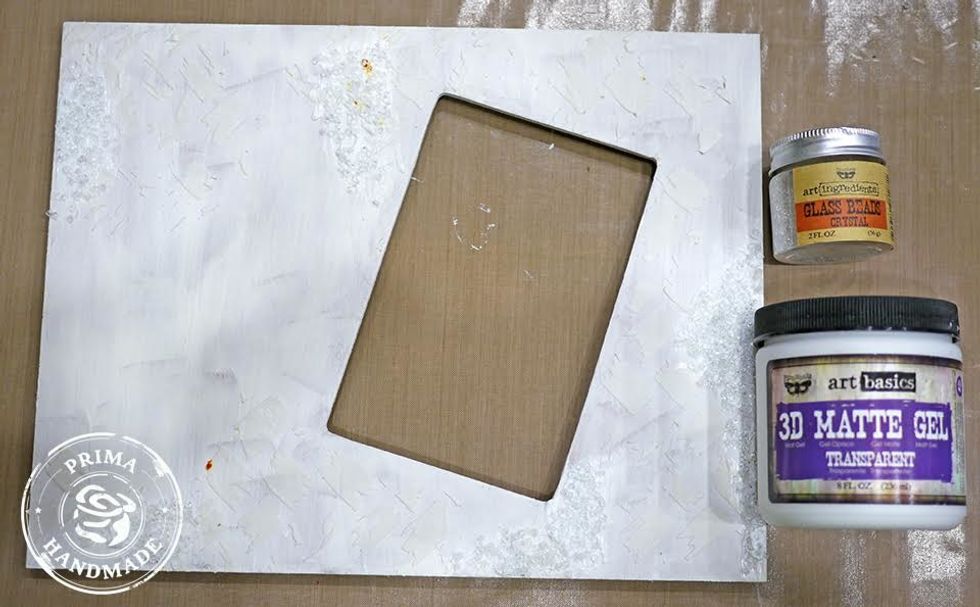 Randomly adhere glass beads to photo frame using gel paste.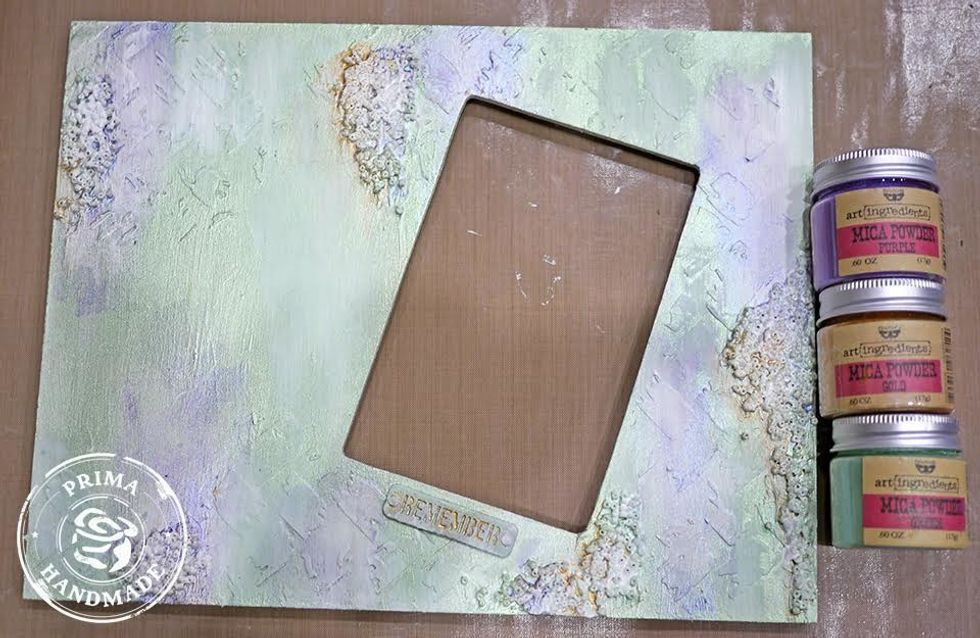 Mix mica powders with water. Randomly apply to photo frame and shamrock until desired look is achieved.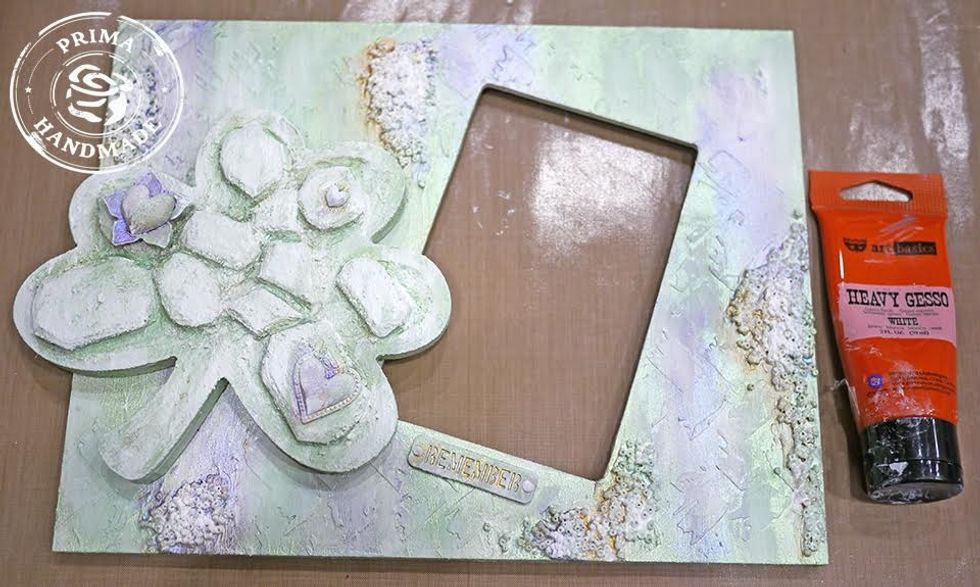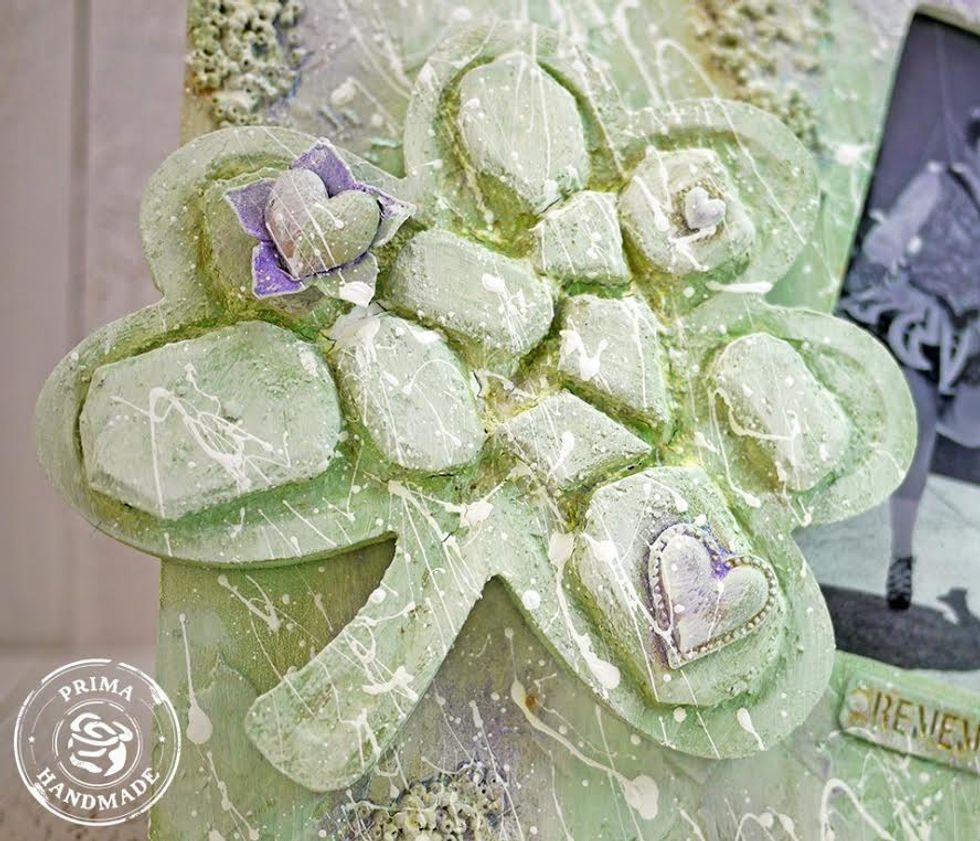 The result? A gorgeous shamrock piece filled with amazing color and texture from the geoshapes!
584542-Geo Shapes Ombre Crush
963002-Finnabair- Texture Paste White Sand
962951-Finnabair art Extravagance -Gesso White
962982-Finnabair art basics 3D Gloss Gel
962975-Finnabair art basics Modeling Paste Matte
961398-Finnabair art basics 3D Matte Gel
961671-Finnabair Glass Beads -Crystal
962500-Finnabair art ingredients Mica Powder Green
962524-Finnabair art ingredients Mica Powder Gold
962479-Finnabair Mica Powder- Purple
963361-Finnabair Metal Embellishments Tin Hearts
572167-12 x 12 Stencil Mask -Rattan
960322-Finnabair Vintage Trinkets, Mini Flowers
892210-Ingvild Bolme Jean Plates
Prima Marketing
Prima Marketing, Inc. is an established leader in flower embellishments in the scrapbooking and crafting industries!