Create a Gold Embossed Rich Damask Background
1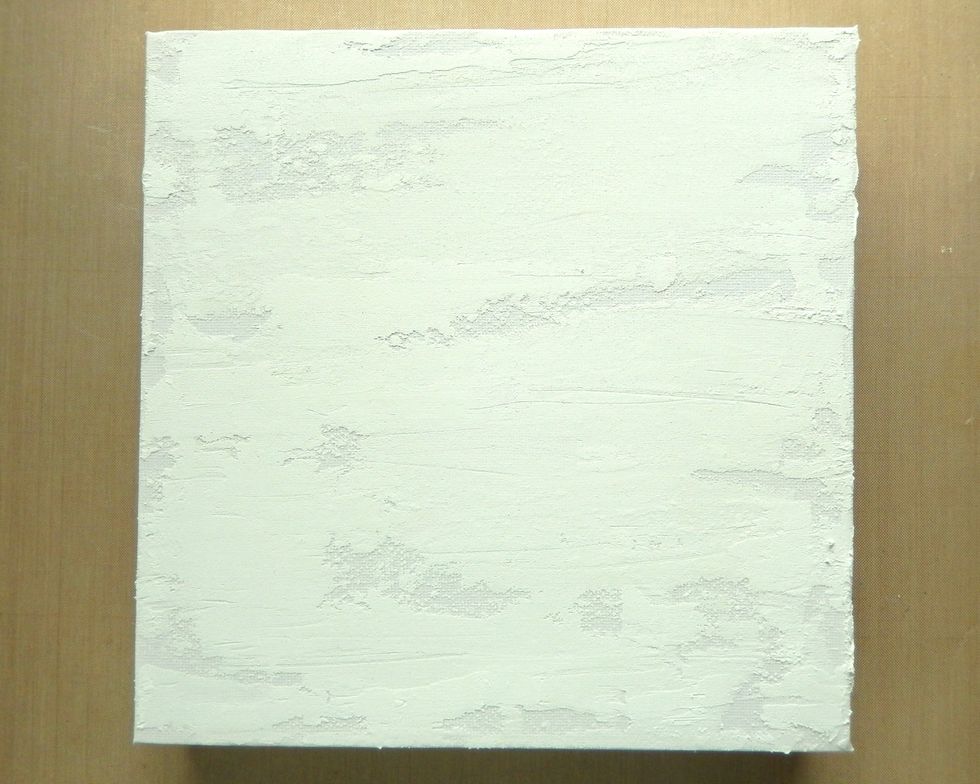 Smear Texture Paste over your background in an uneven fashion leaving some parts of the canvas uncovered and scratch marks evident. Leave to air dry completely.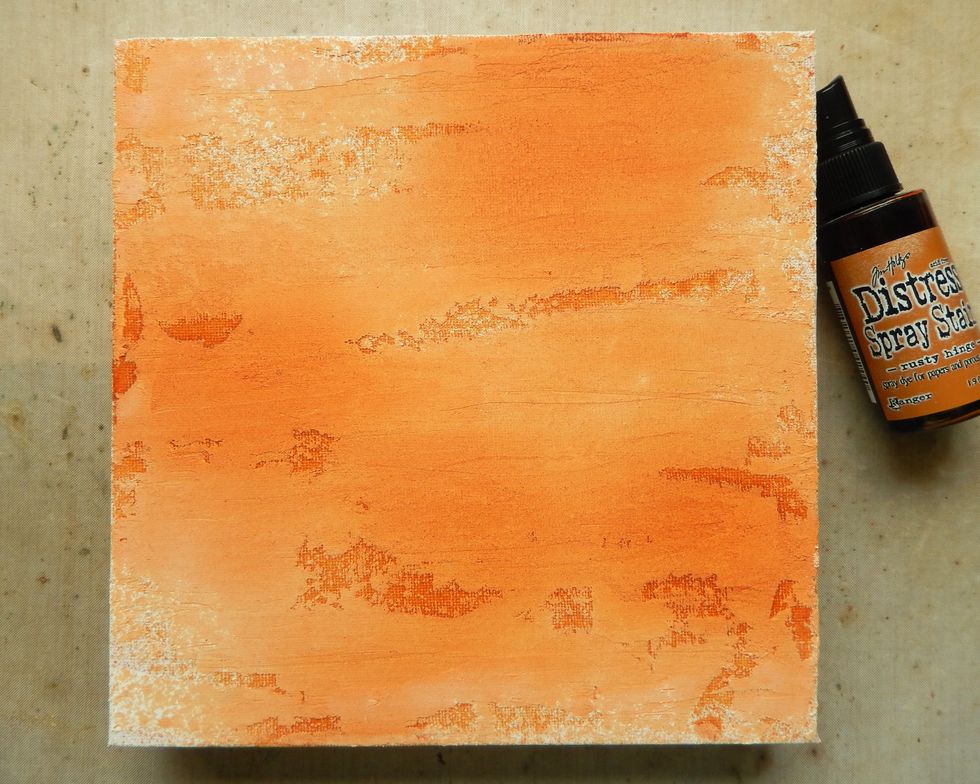 Spray the canvas with Rusty Hinge Distress Spray Stain avoiding complete coverage.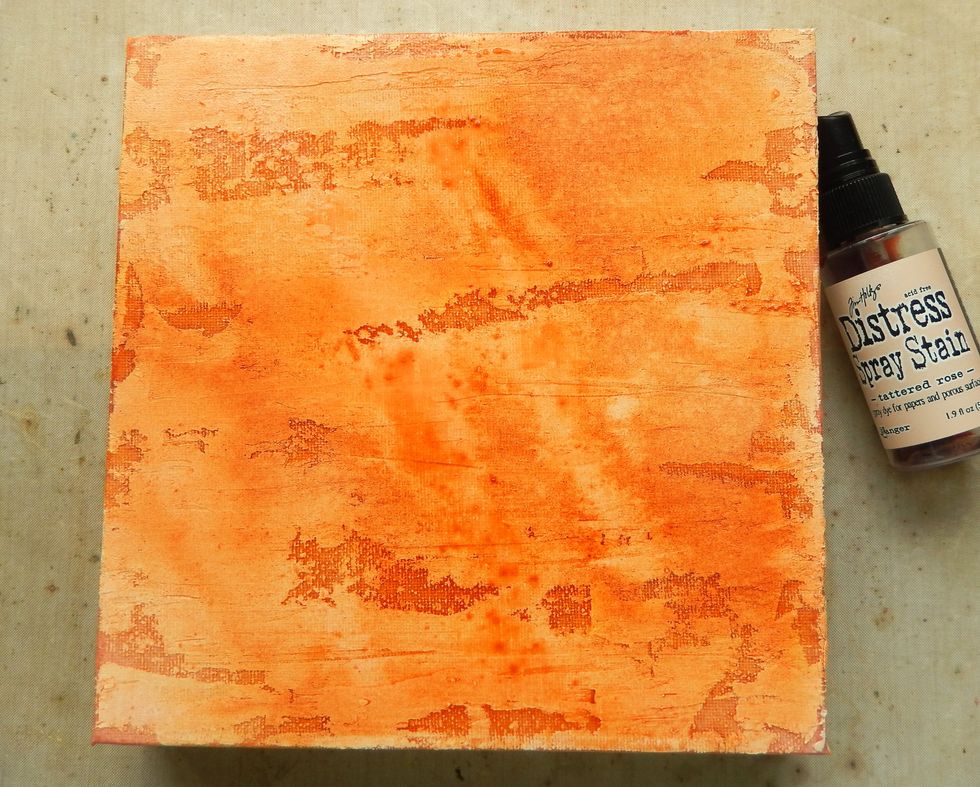 Repeat the process using Tattered Rose Distress Spray Stain, covering any uncoloured areas.
Mist the background with a little water and dab off some of the colour using a paper towel. Dry with a heat tool.
Apply a generous amount of Picked Raspberry Distress Crayon to the Texture Paste covered areas of the background and blend out with your finger.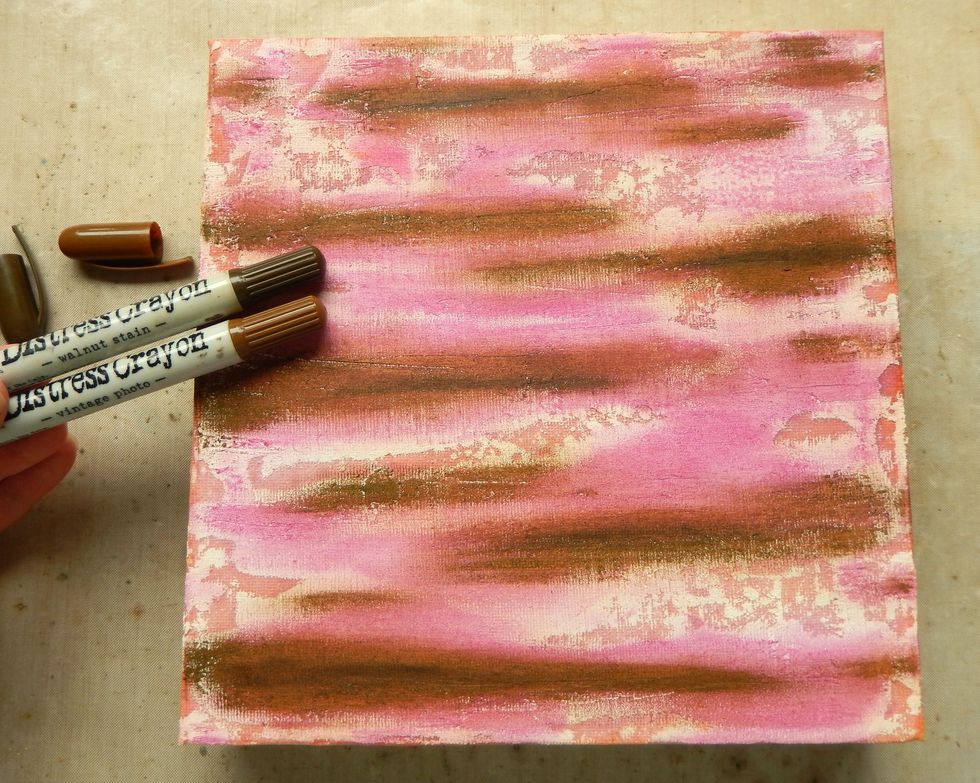 Apply smaller amounts of Vintage Photo and Walnut Stain Distress Crayons over the top of the previously coloured areas and blend out with your finger.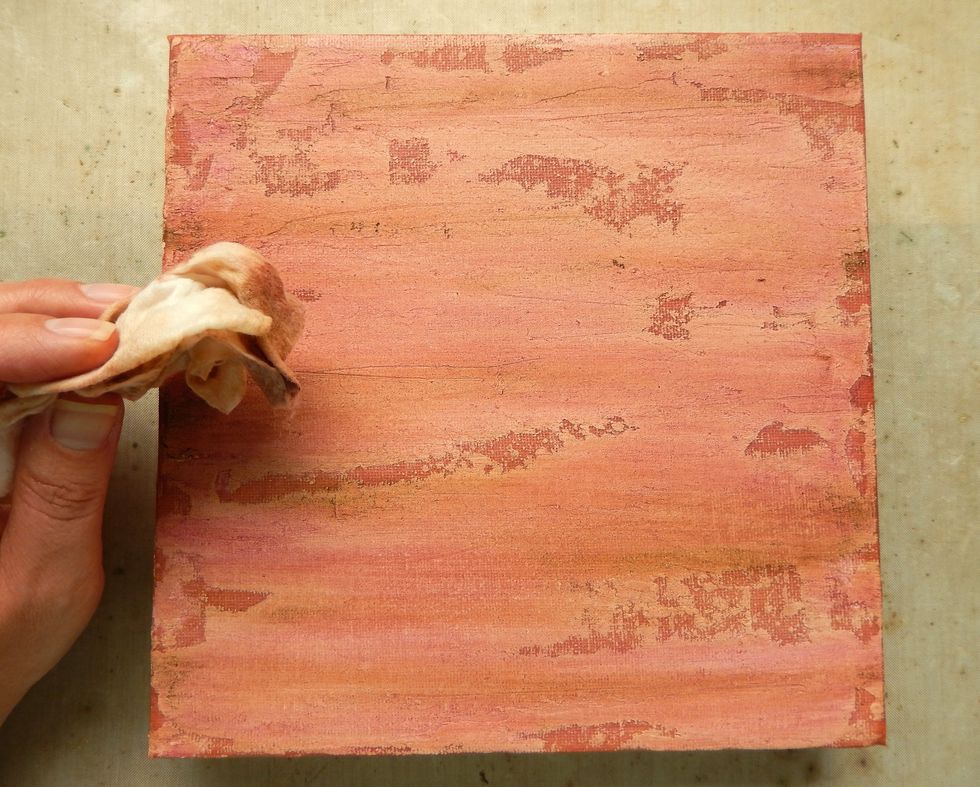 Using a wet wipe gently blend the Distress Crayon colours over the canvas to create a softer look, taking care not to remove too much colour - if you do add more and repeat the process.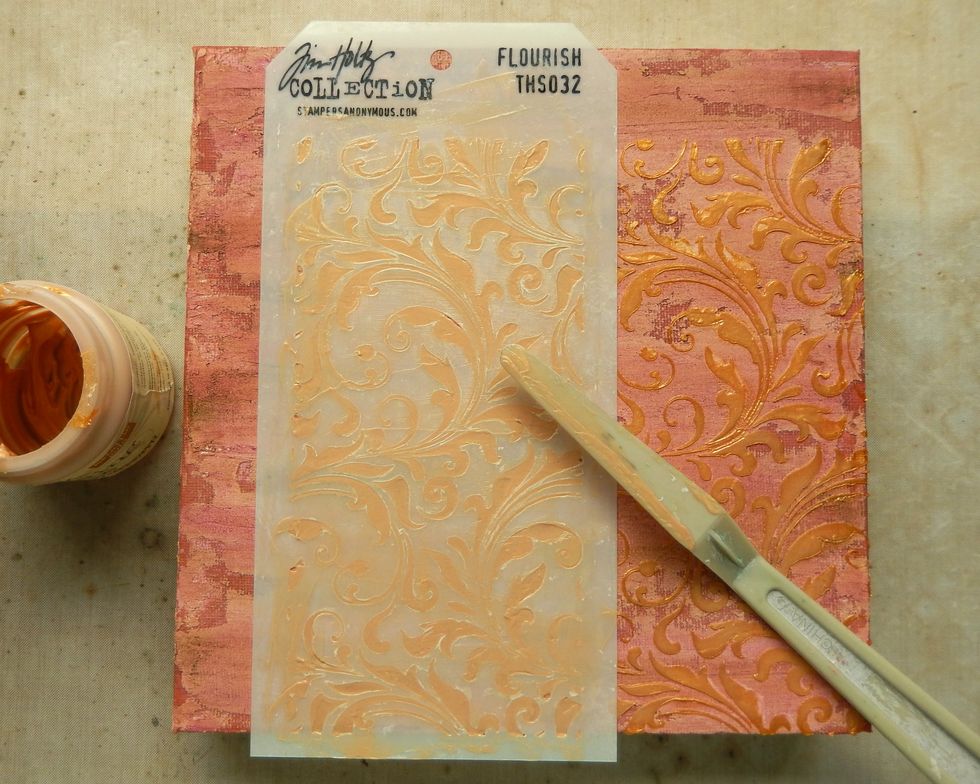 Apply Gold Embossing Paste through the Flourish Stencil, using the pattern repeat to cover the whole canvas. To avoid smudges allow each section to dry before applying the next layer of paste.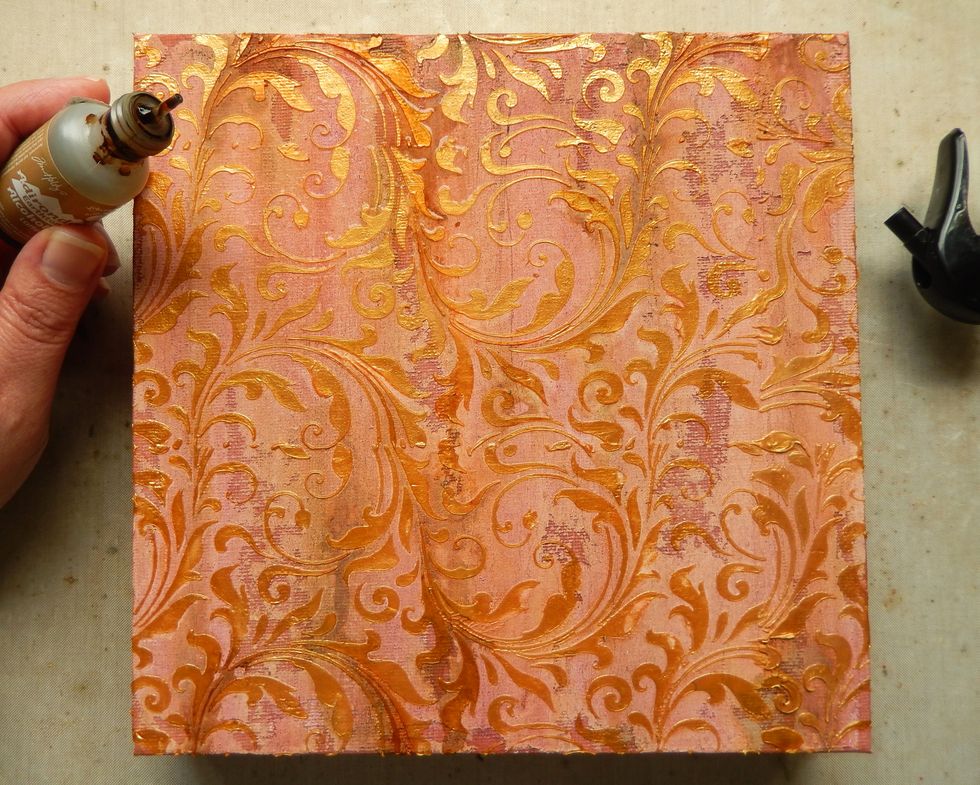 When all the embossing paste is dry apply small drops of Mushroom Alcohol Ink to the top and bottom edges of your canvas, spritzing with water and allowing the colour to run down the design.
1.0 Ranger Texture Paste
1.0 Tim Holtz Distress Spray Stain Rusty Hinge
1.0 Tim Holtz Distress Spray Stain Tattered Rose
1.0 Tim Holtz Distress Crayon Picked Raspberry
1.0 Tim Holtz Distress Crayon Vintage Photo
1.0 Tim Holtz Distress Crayon Walnut Stain
1.0 Wendy Vecchi Metallic Gold Embossing Paste
1.0 Tim Holtz Layering Stencil 'Flourish'
1.0 Ranger Alcohol Ink Mushroom
Jenny Marples
Mixed Media Designer, Educator, television and retail/trade demonstrator and contributor to several International publications.
Staffordshire, United Kingdom