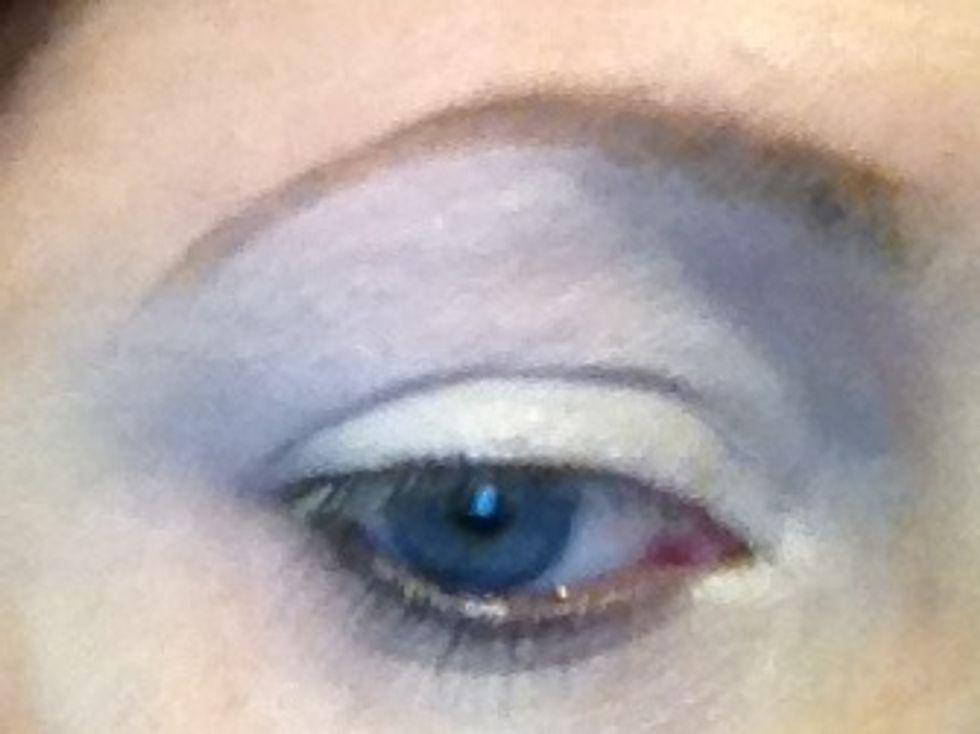 As with all my eye makeup looks I always start my makeup on eyes first so I can be messy allow pigment to fall on my face and wipe away rather than trying to clean up my base and foundation.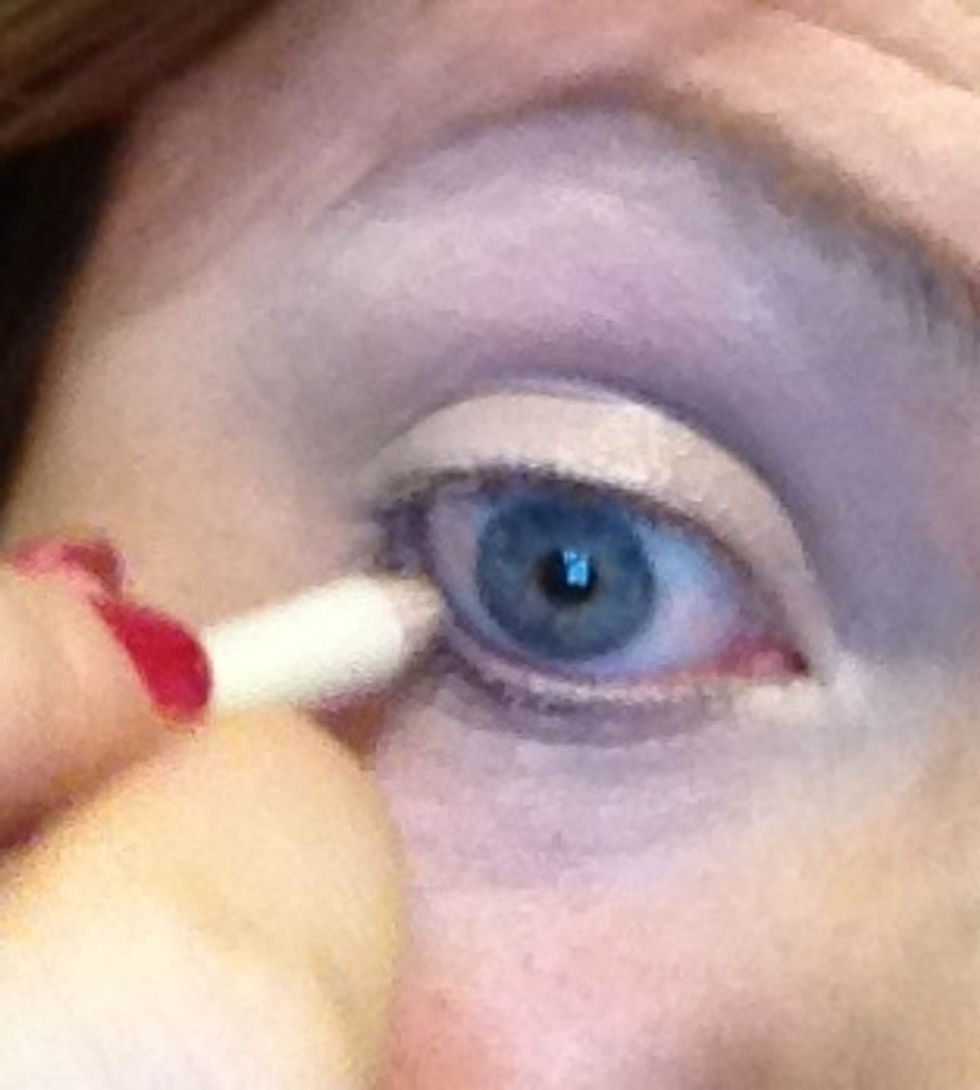 So I've primed the eyes using foundation you can buy eye primers but foundation is a great primer to use! On the water line I'm using a creamy white liner.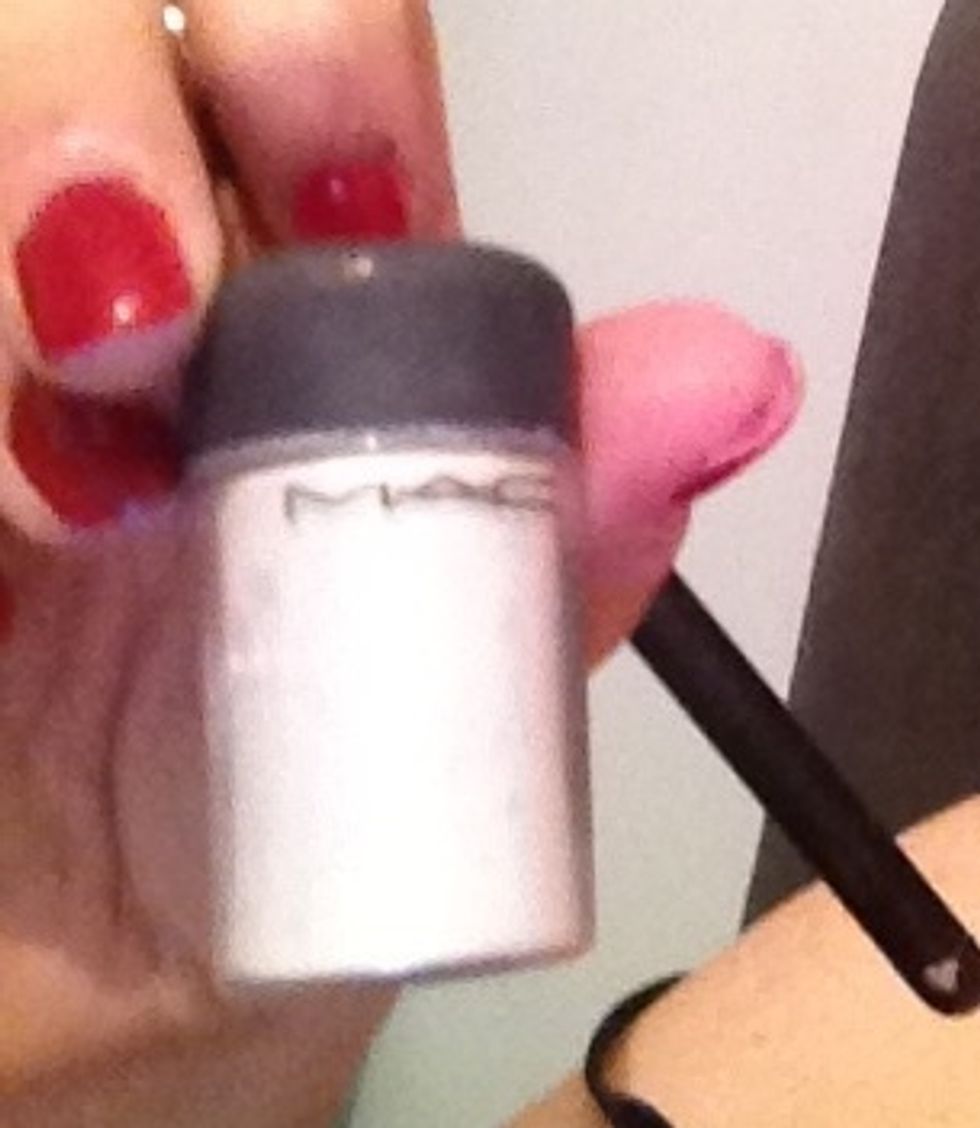 Mac vanilla pigment I love this product and use it everywhere on brow bone, tear duct, lips and cheek bones.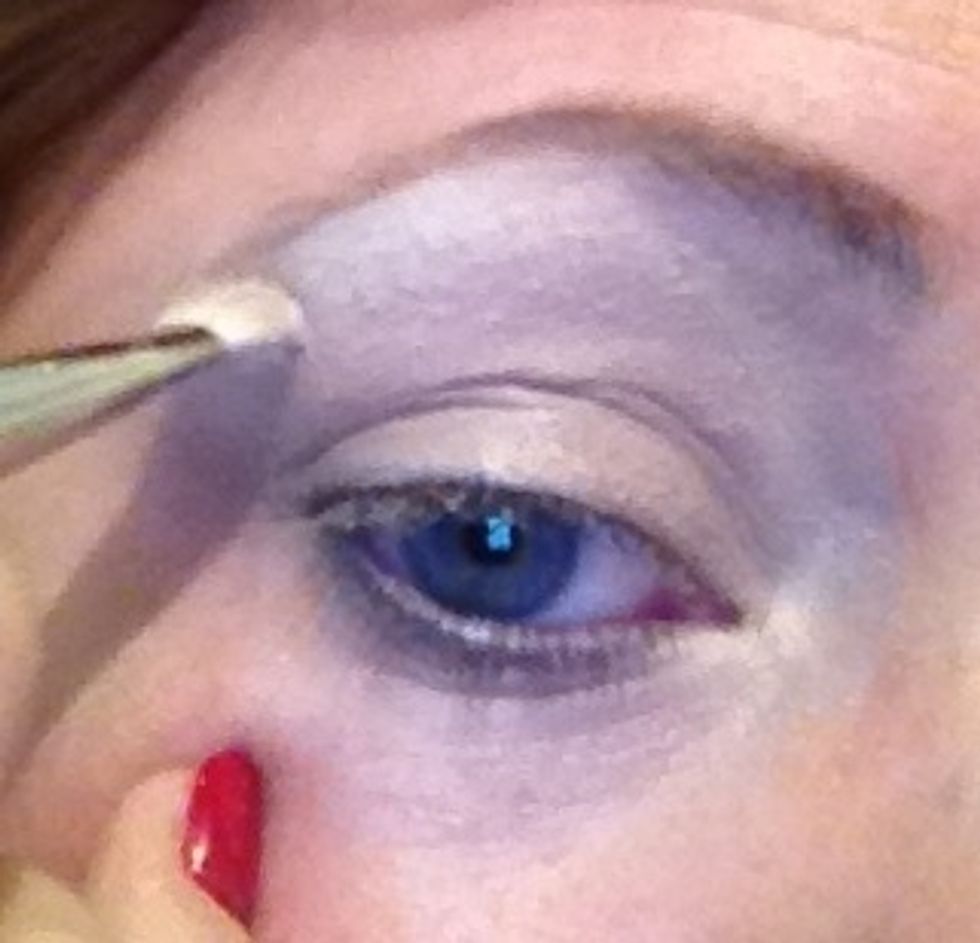 So I've taken the vanilla mac along my brow bone and into my tear duct. I've used a mac blender brush to make this a fluid air brush effect.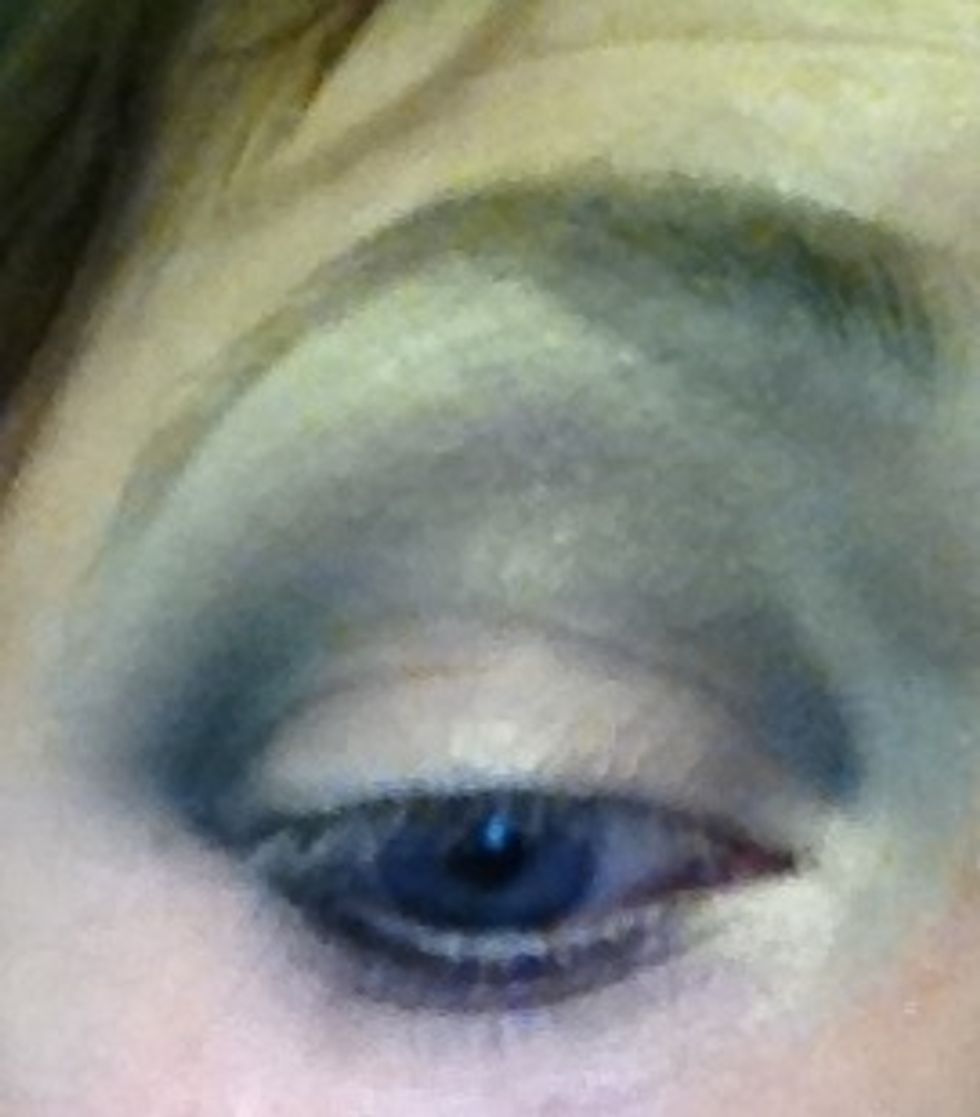 Now I'm starting to build colour into the outer corner and crease using a black shadow by Illamasqua with all you should build gradually and always blend with a blender brush to eliminate harsh lines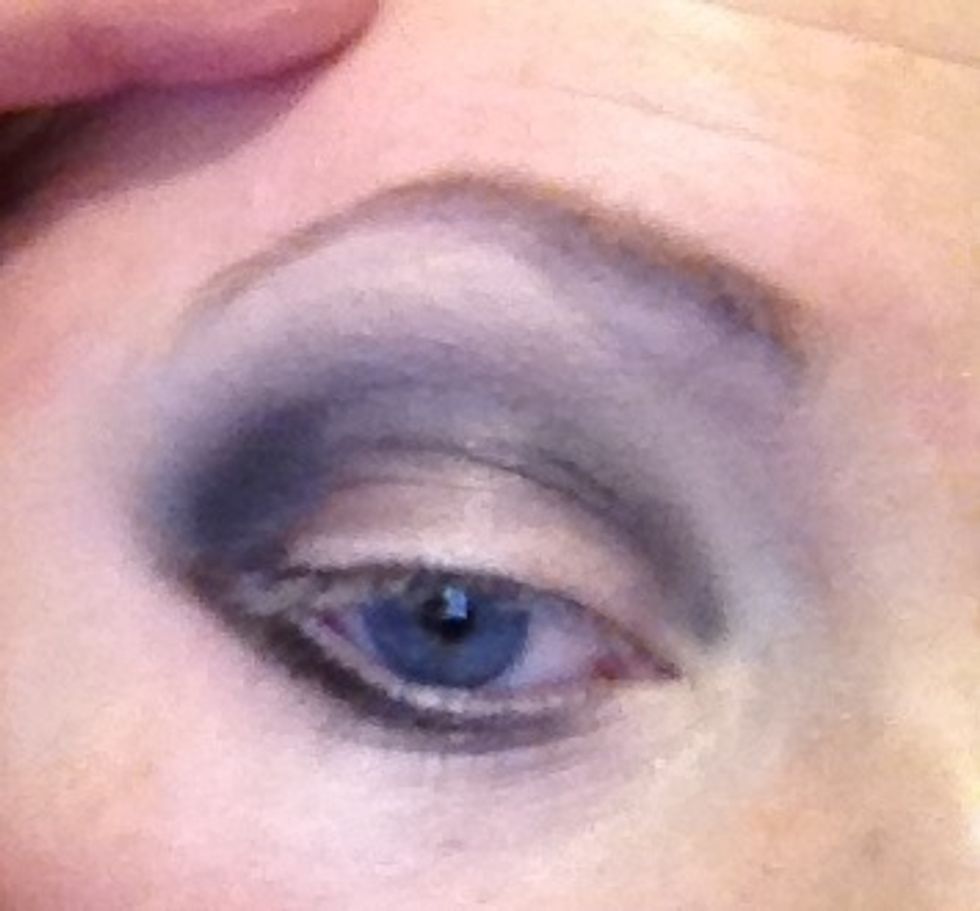 you can see I'm gradually building the colour and blending the shades into each other by using a mac blending brush! When training as an mua I was told the most important skill is mastering blending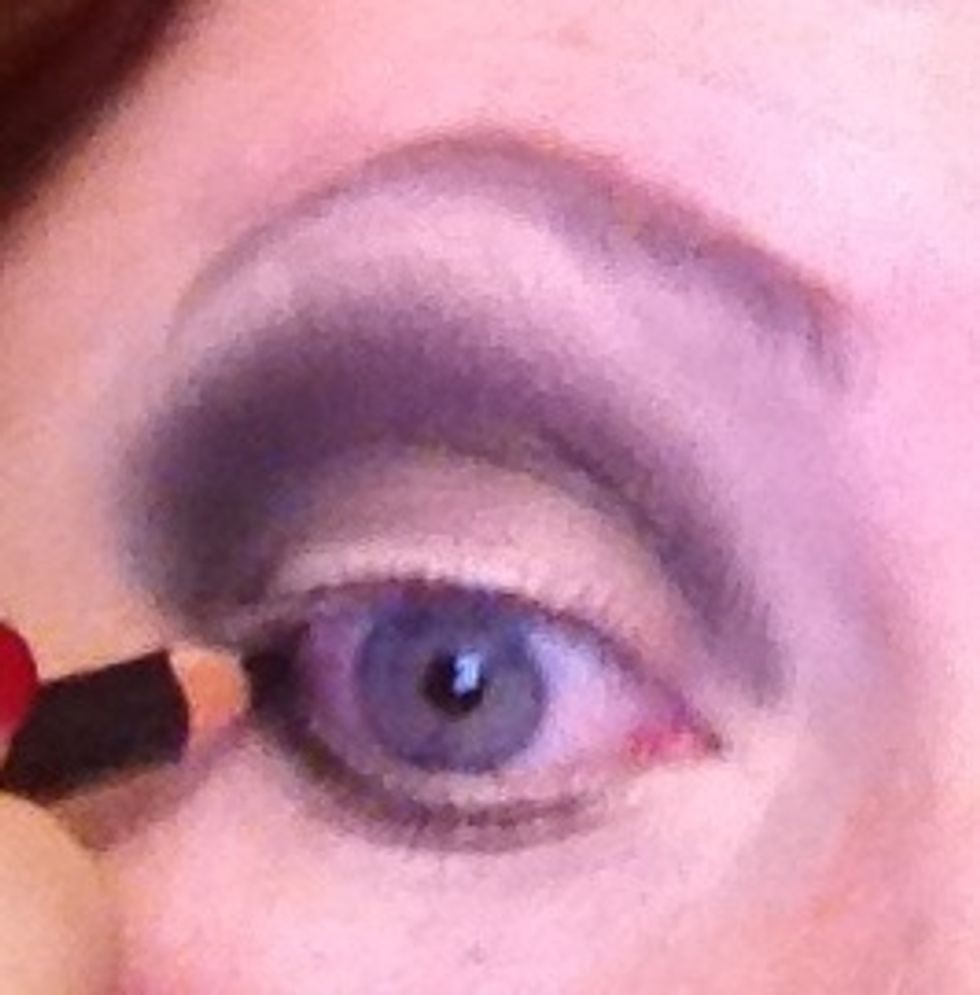 building of colour now adding a bit of dark brown into the black to make it less harsh. Take a kohl pencil I'm using illamasqua Sophie pencil on my waterline I'm only going half way into the line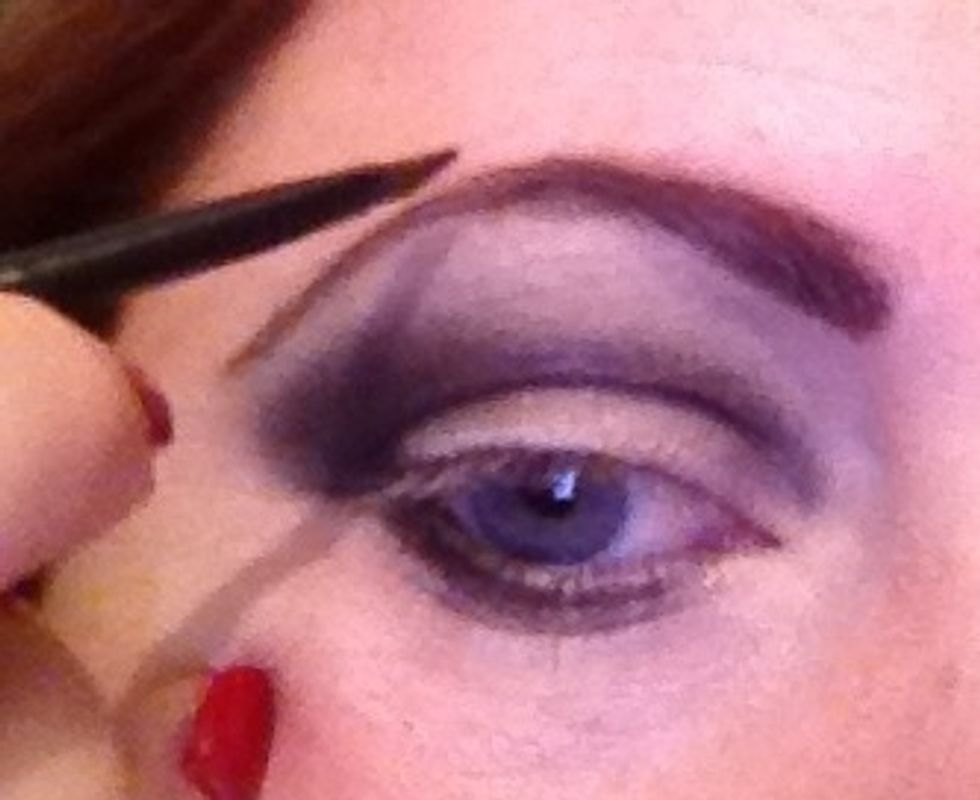 For this look because it's so intense you can get away with stronger brows I've used a mix of a brow pencil and powder.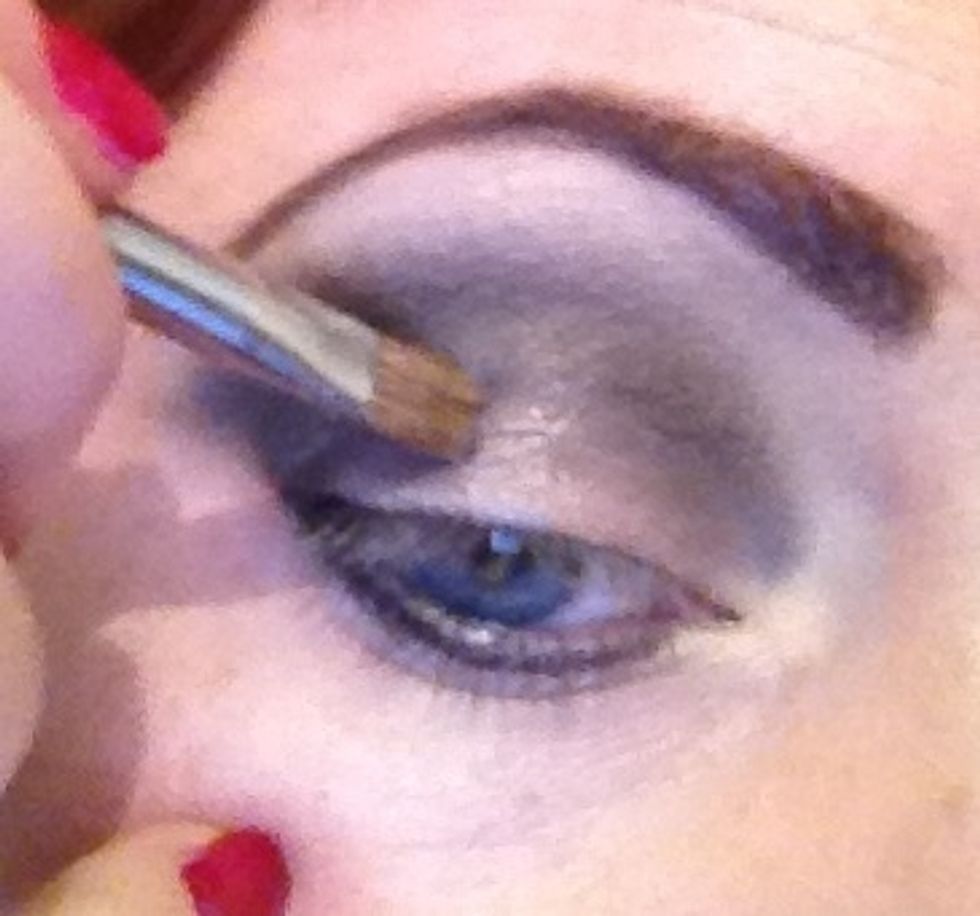 Now we can start working on adding glitter on a brush add glitter fixing gel I buy mine from peaches in Liverpool but I believe Barry M do a good product. Add the gel to the centre of the eye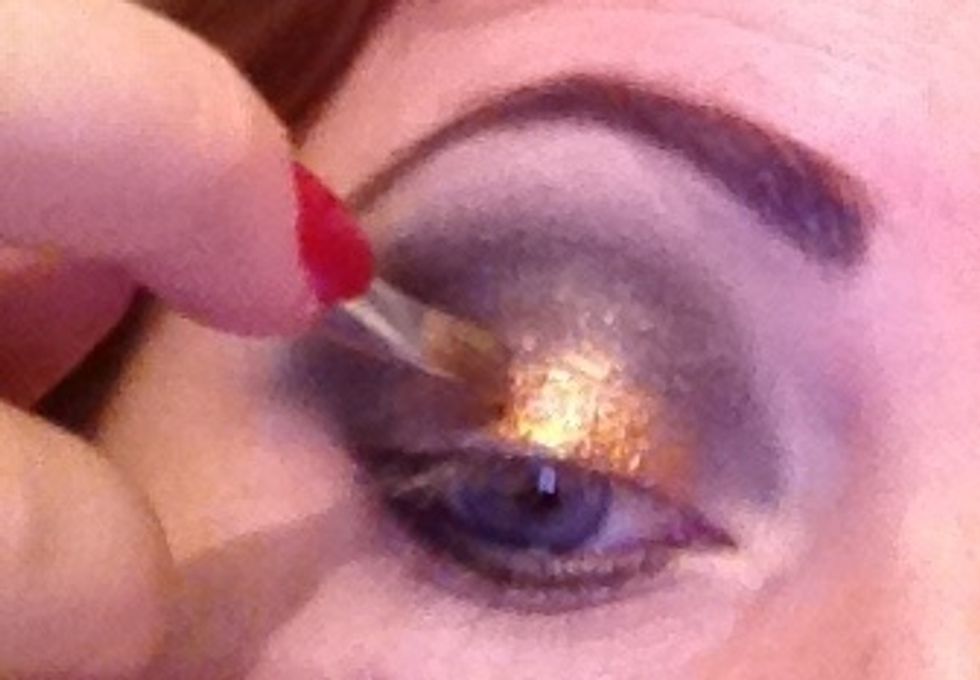 Now start adding the glitter I'm using a bronzey gold glitter but use what you like and what suits you and pat onto the bits where you have added glitter fixing gel.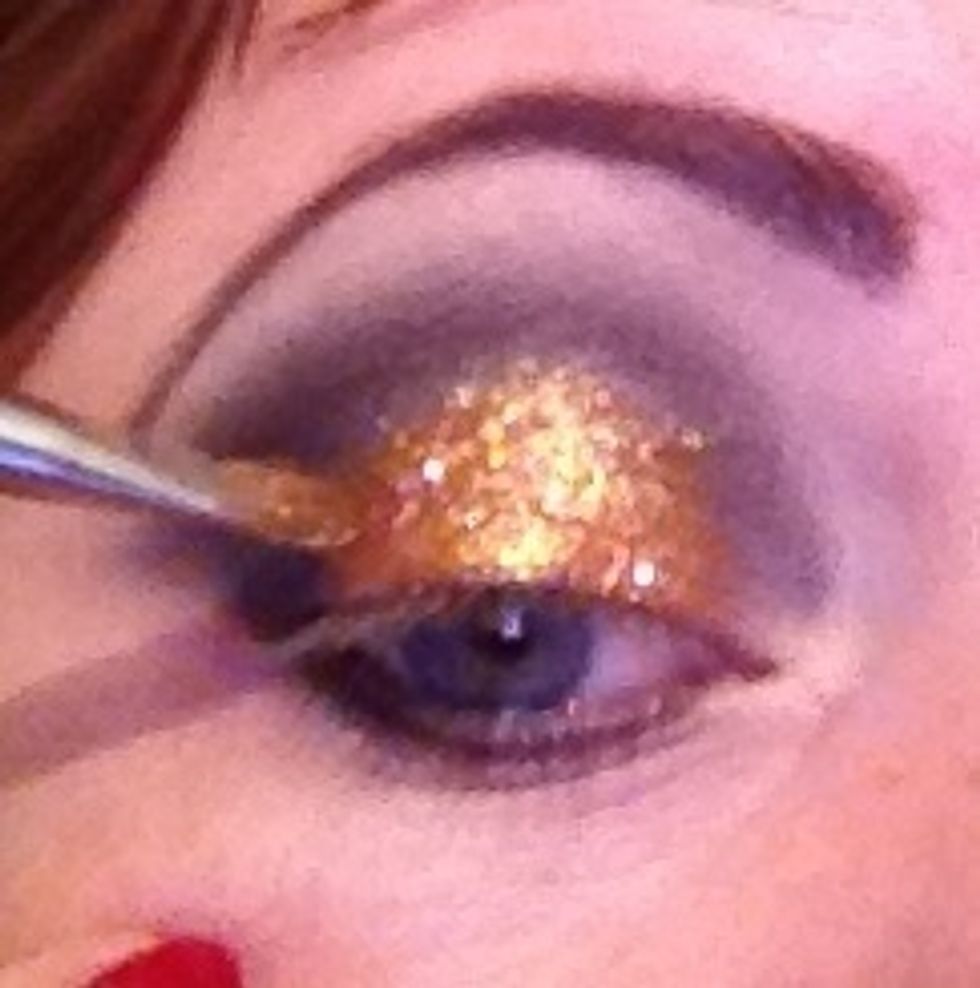 So you can see here I've built more colour and glitter into the eye and gradually building. The glitter used is a fine glitter I wanted a mix so I've added a browner course glitter close to the black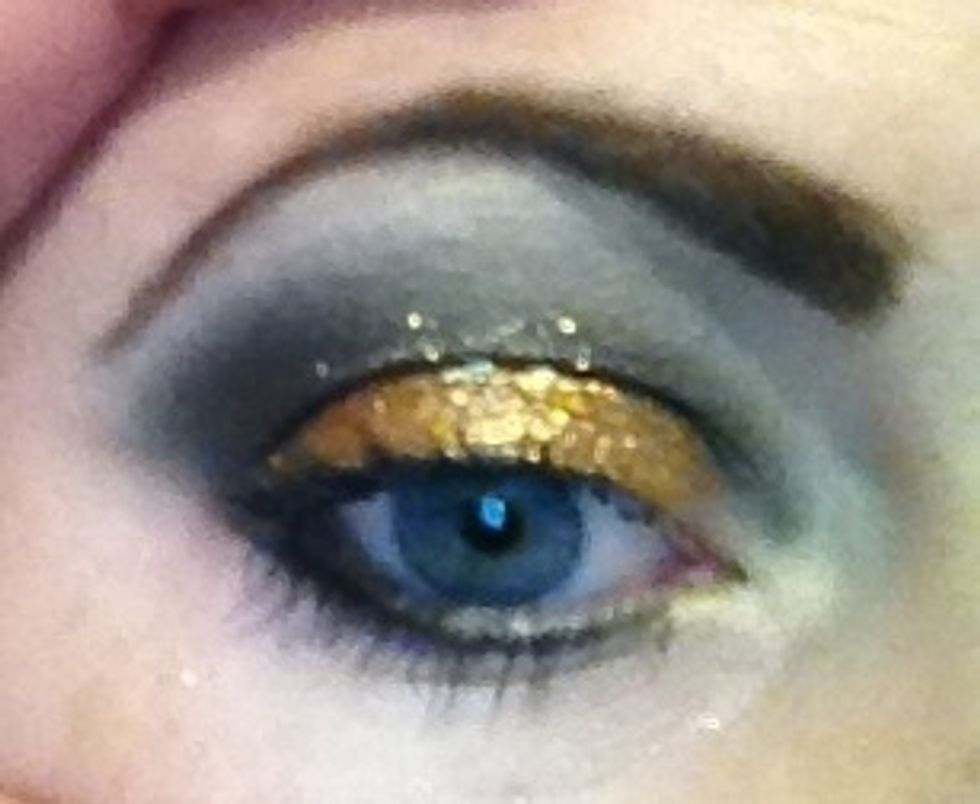 Nearly done just before I clean up. Clean away all fall out from face and around eyes with a make up wipe.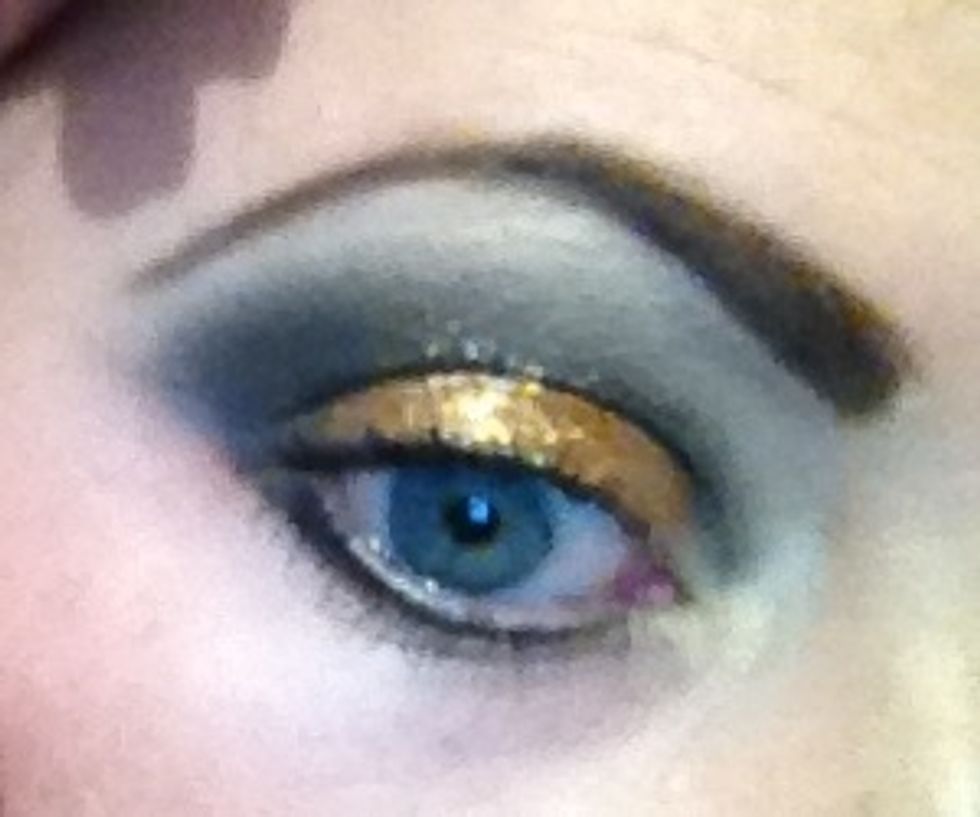 So the finished result all cleaned up and there you have a glitter smokey eye.
Vanilla mac pigment
Black eyeshadow
Dark brown shadow
Glitter
Glitter fixing solution
Mascara
Brow pencil
Cathryn Kerwin
I'm a passionate makeup artist from near Chester in the UK, love Makeup I'm a total mua geek!!! I will be doing tutorials of simple looks that are wearable.