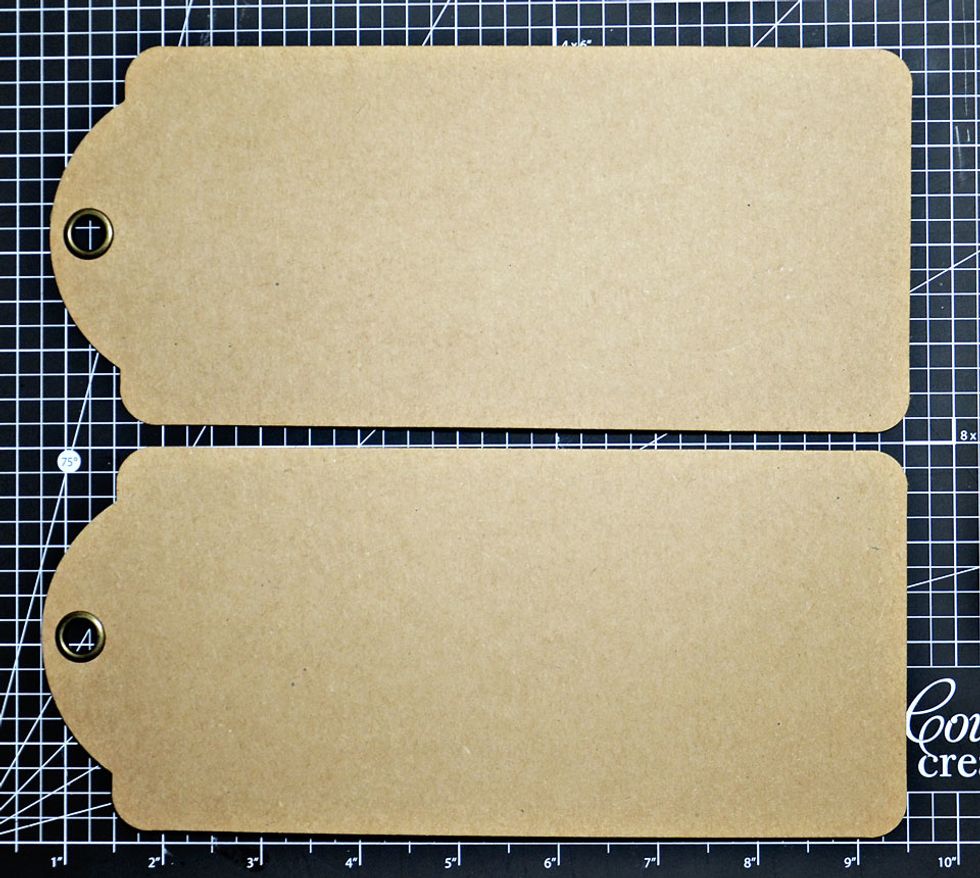 Place 2 large Graphic 45 Kraft Tags onto cutting mat.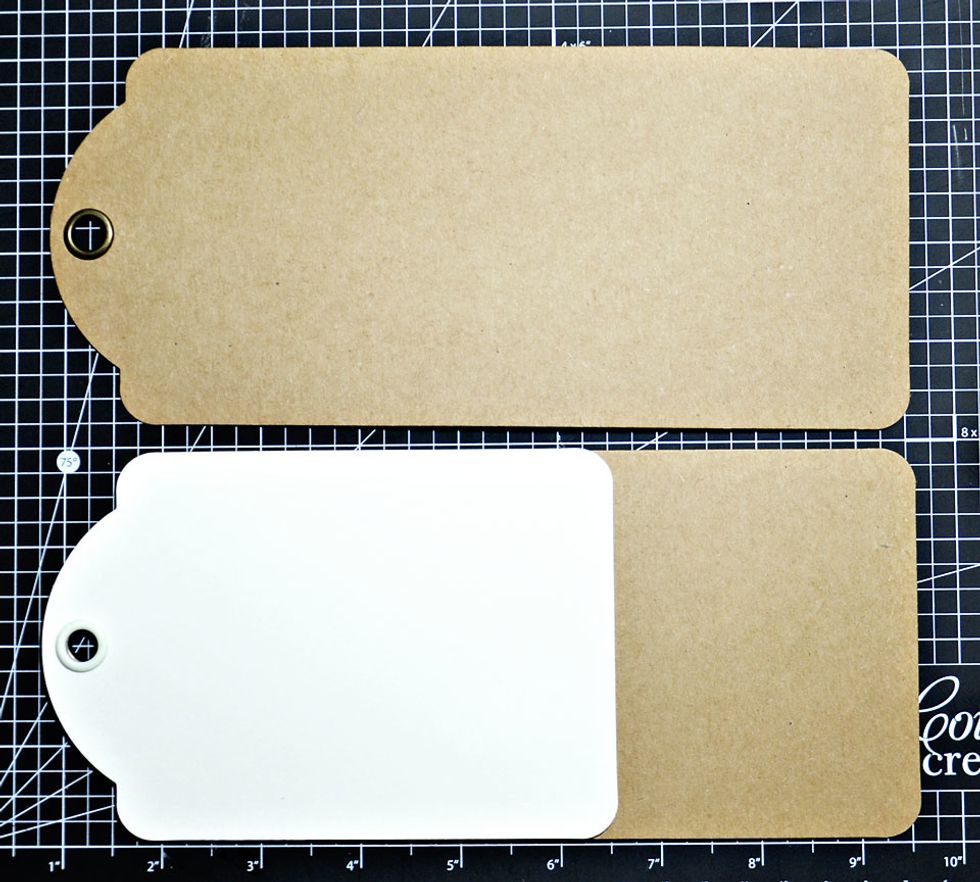 Using medium size Graphic 45 tag trace around bottom edge to give a line to cut around.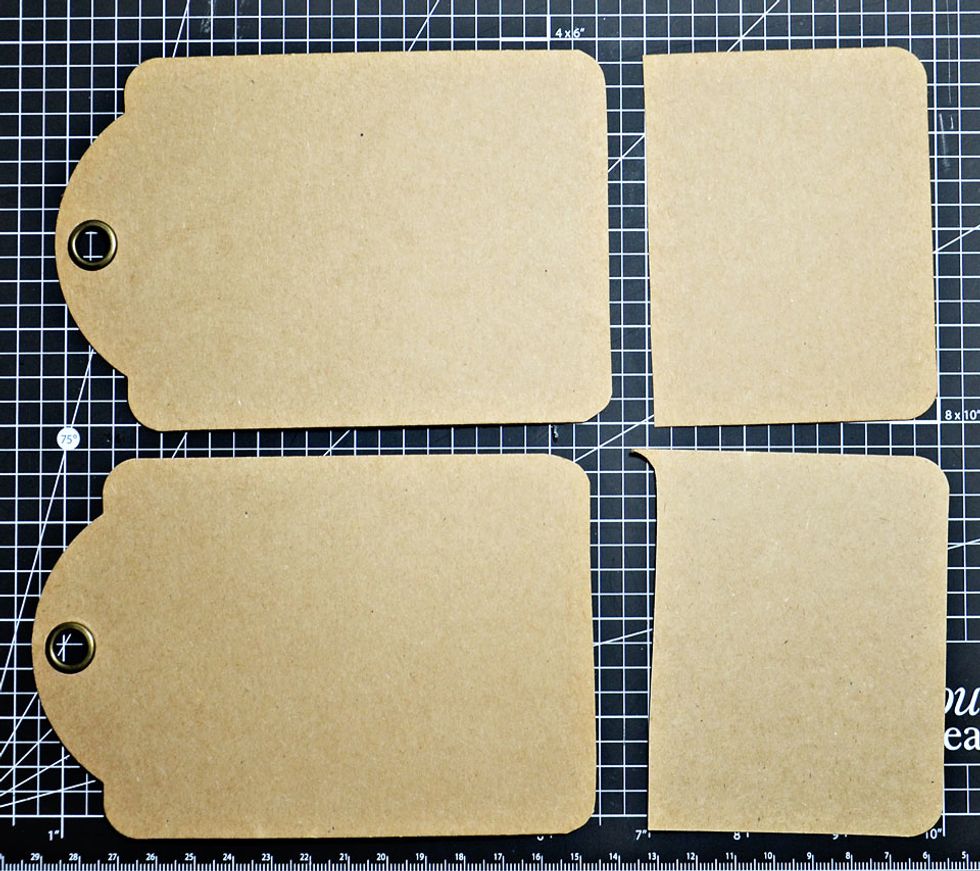 Once cut you will have a medium size tag and offcuts of the large tag.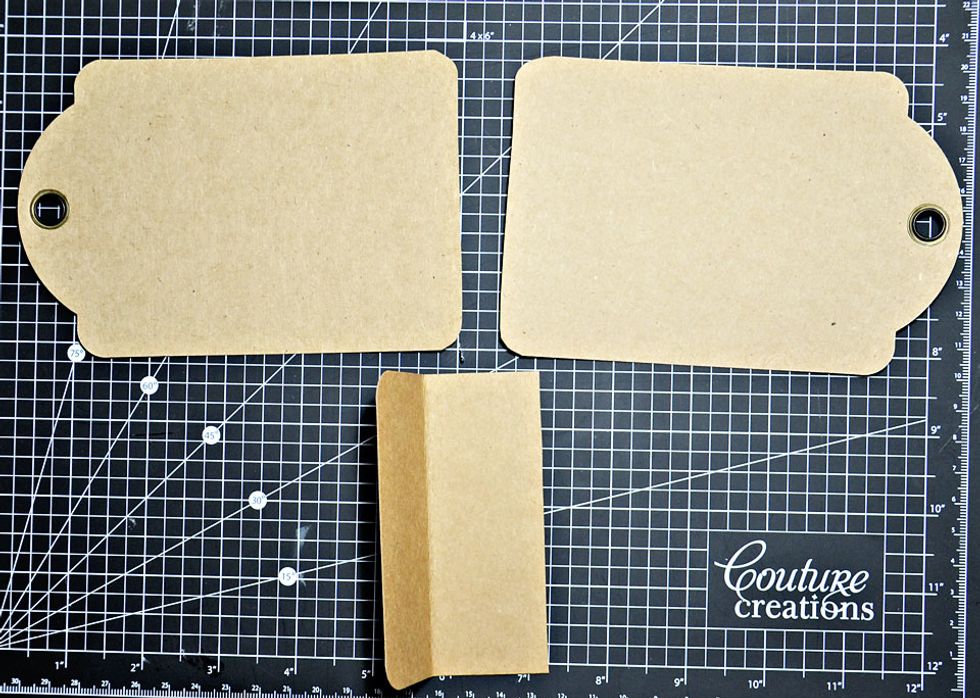 Score and fold in half both offcuts as shown.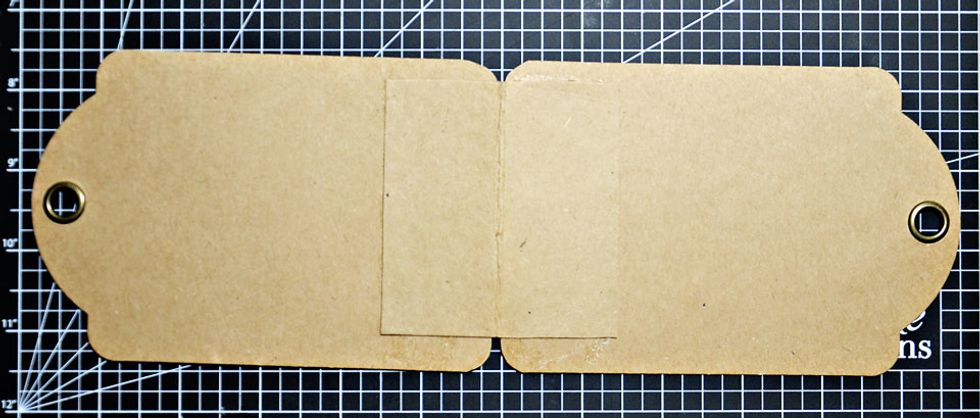 Now glue folded offcuts to the bottom edges of the tags as shown. Do this inside and out. Ensure your eye holes are facing the same way up so when closed the good side of the eye holes are facing out.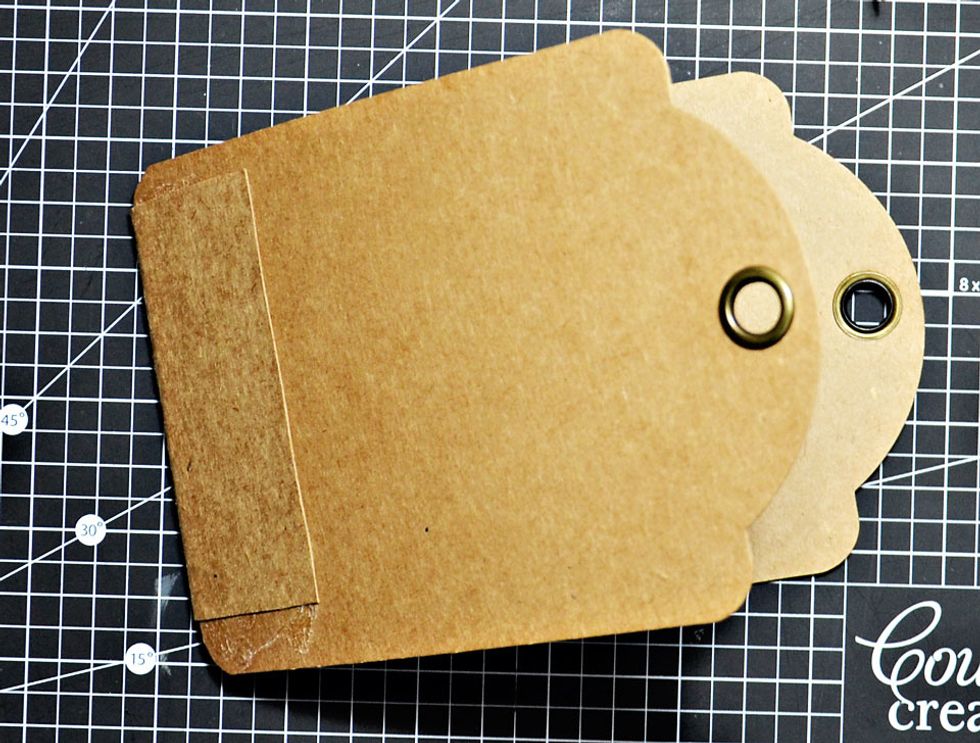 Once completed you will have a double sided tag card. This is now right to cover with your favourite papers.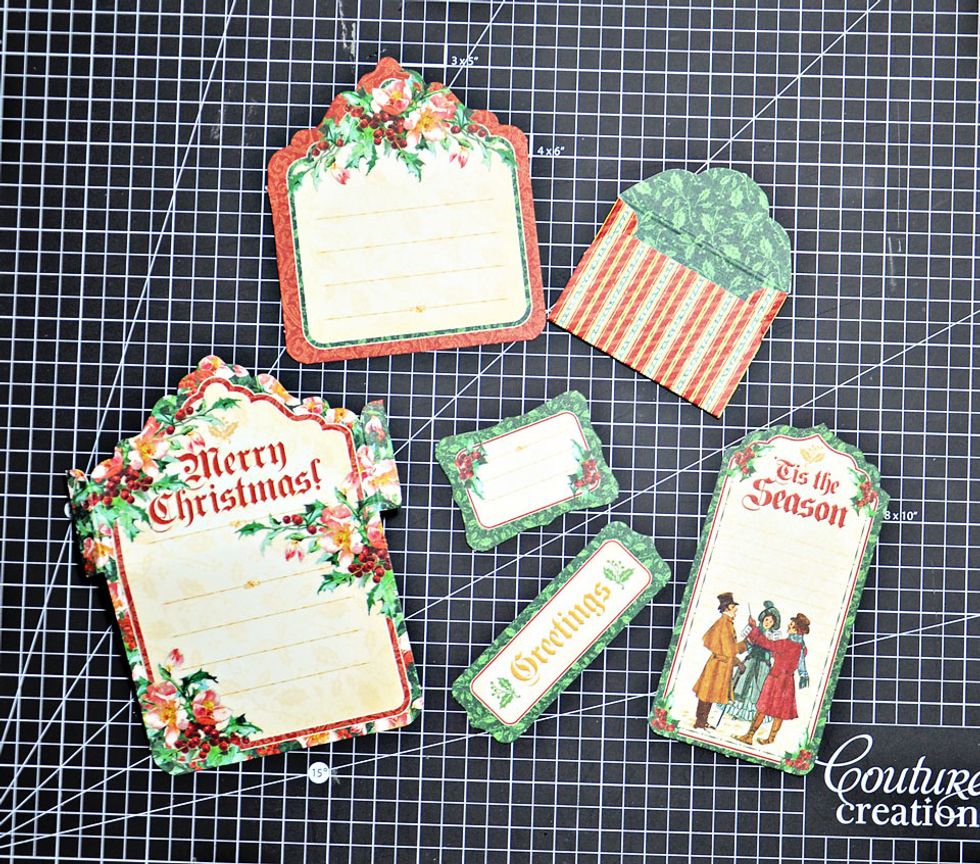 These are the Tags & Pockets from the Graphic 45 collection of your choice that are needed to create the gift card pocket inside the card.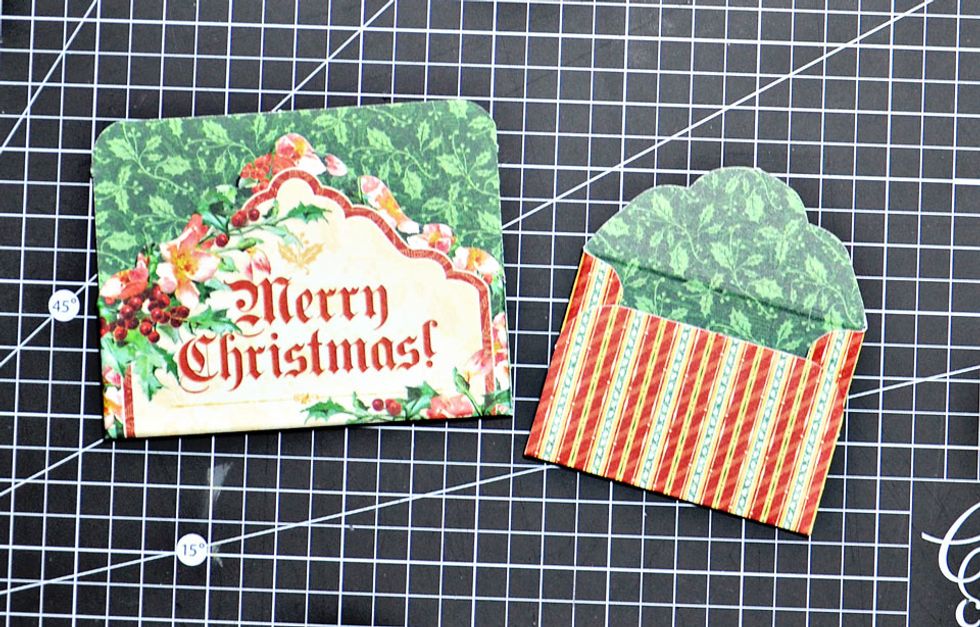 Fold and glue pockets as shown.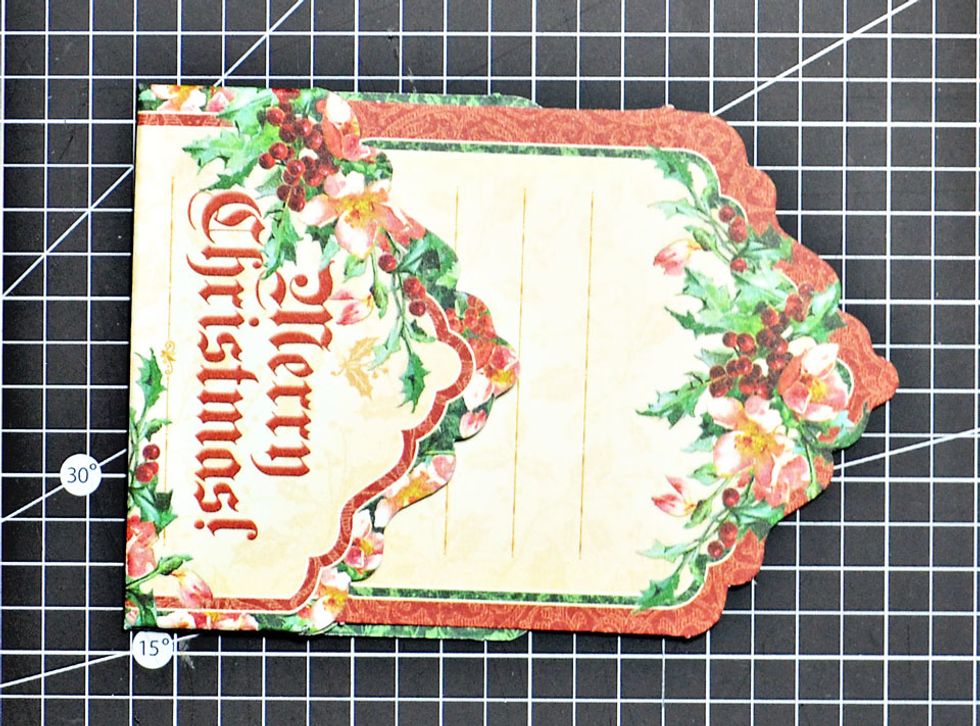 Add and glue the larger tag as shown.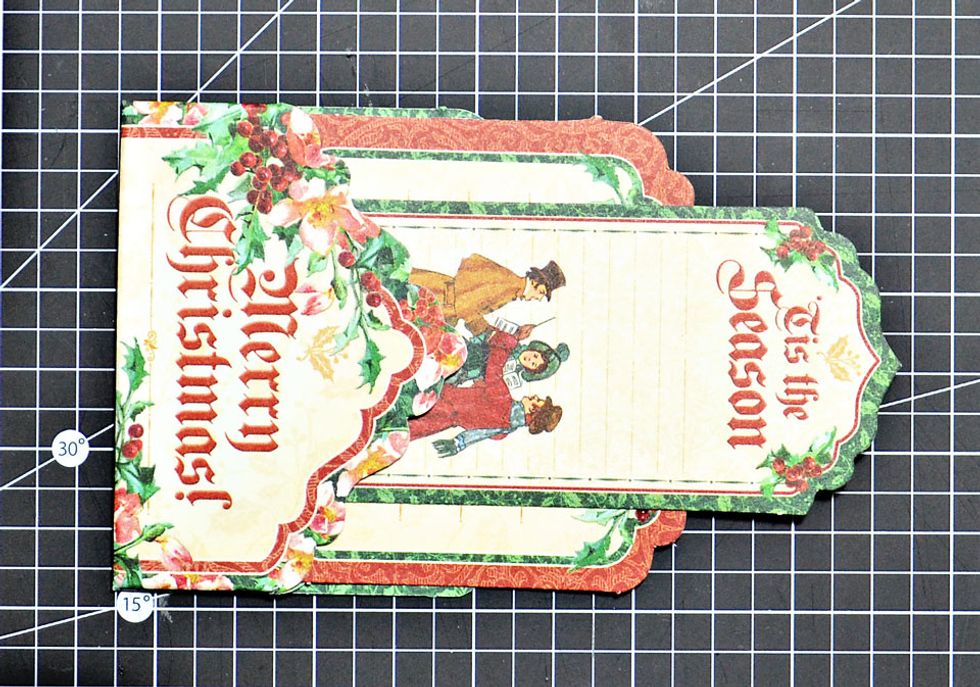 Attach the smaller tag as shown.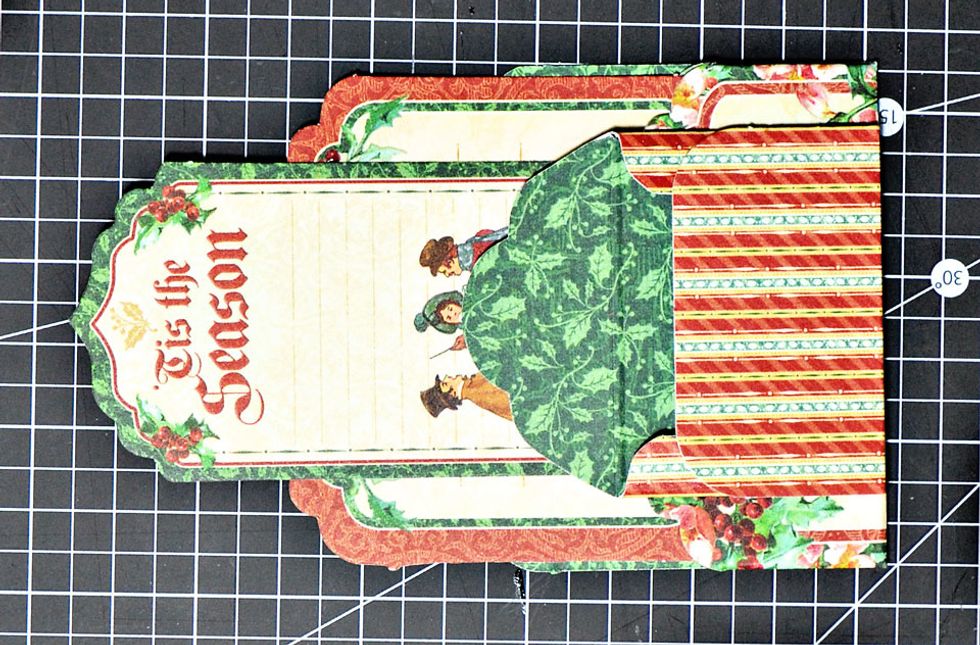 Attach the other pocket to the top as shown.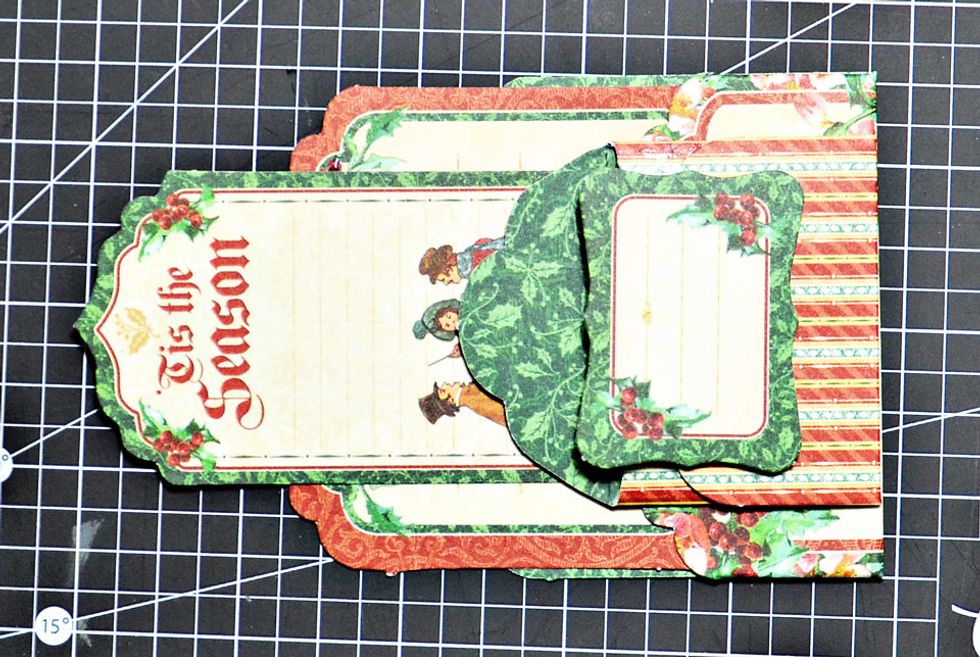 Add yet another frame piece to the top as shown.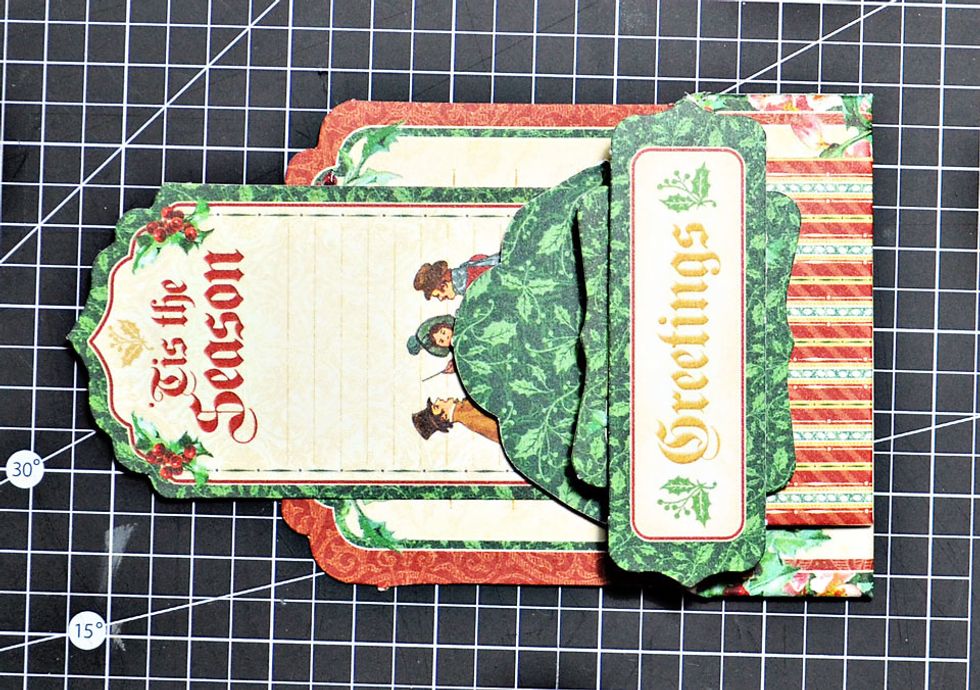 And finally add the final tag to the top. The gift card pocket is now finished and quiet dimensional, just the way I like it.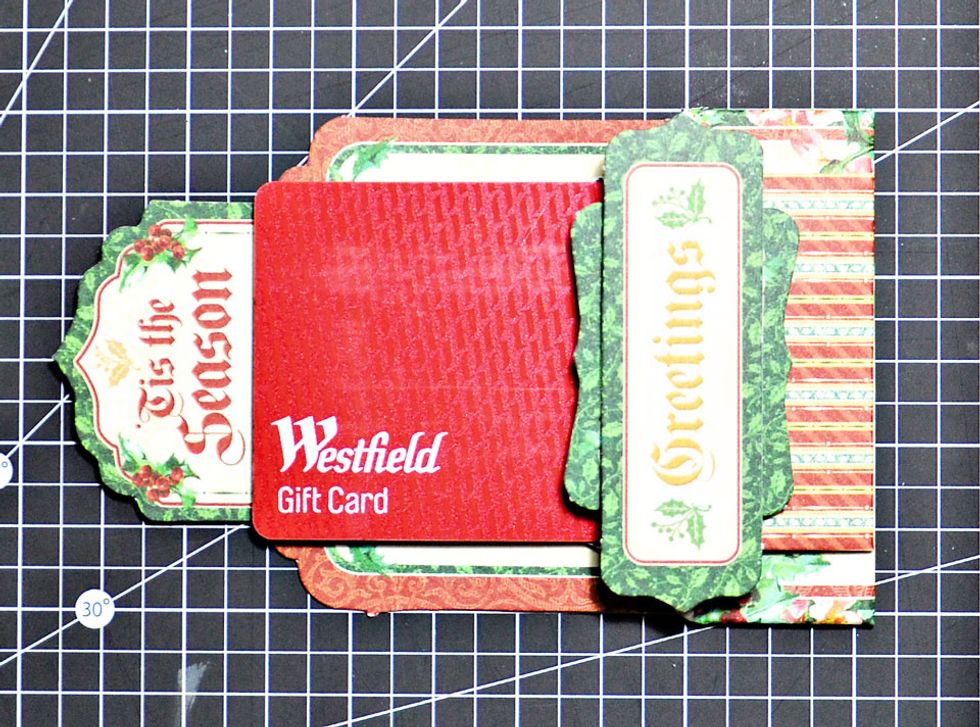 Add the gift card of your choice. Once you have finished decorating the card itself simply attach this inside.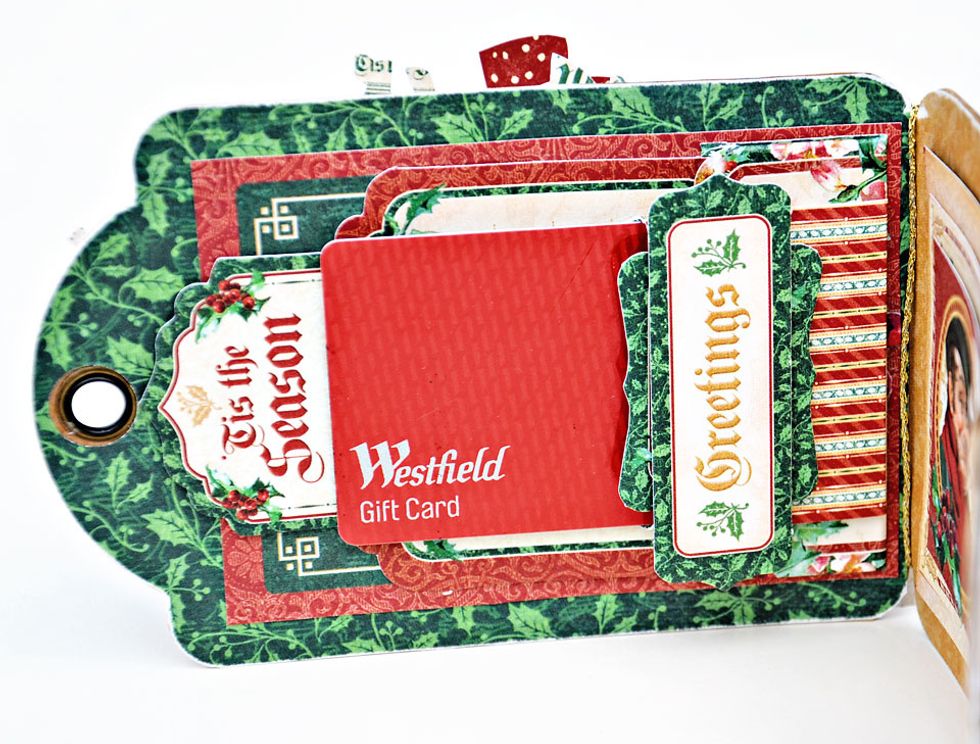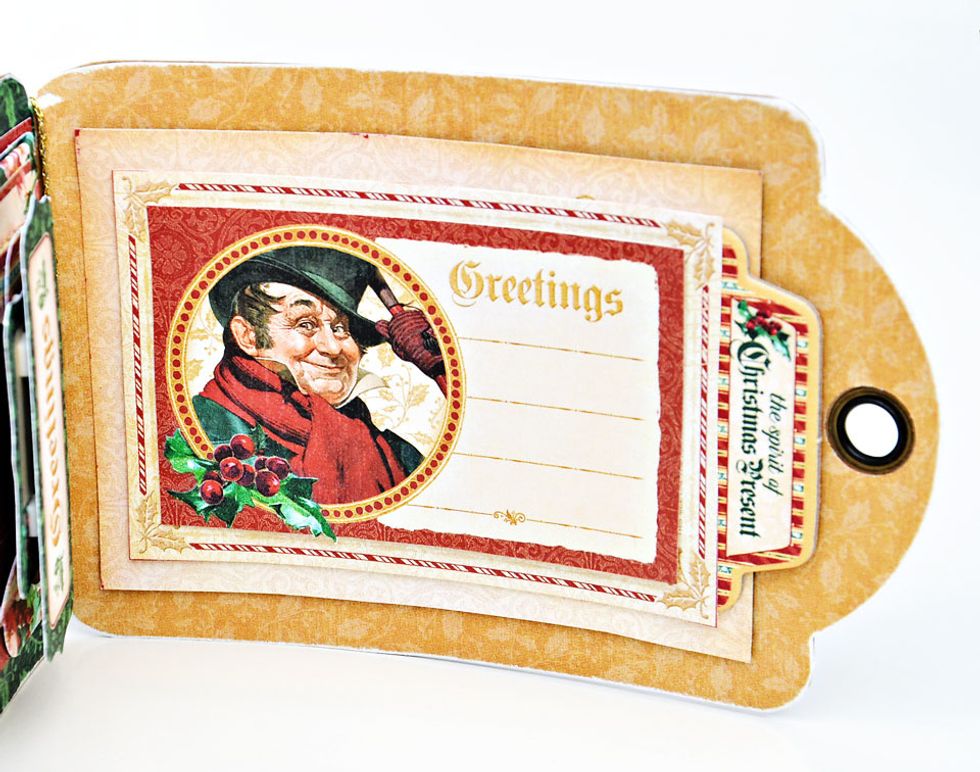 Leave some space for your occasion best wishes.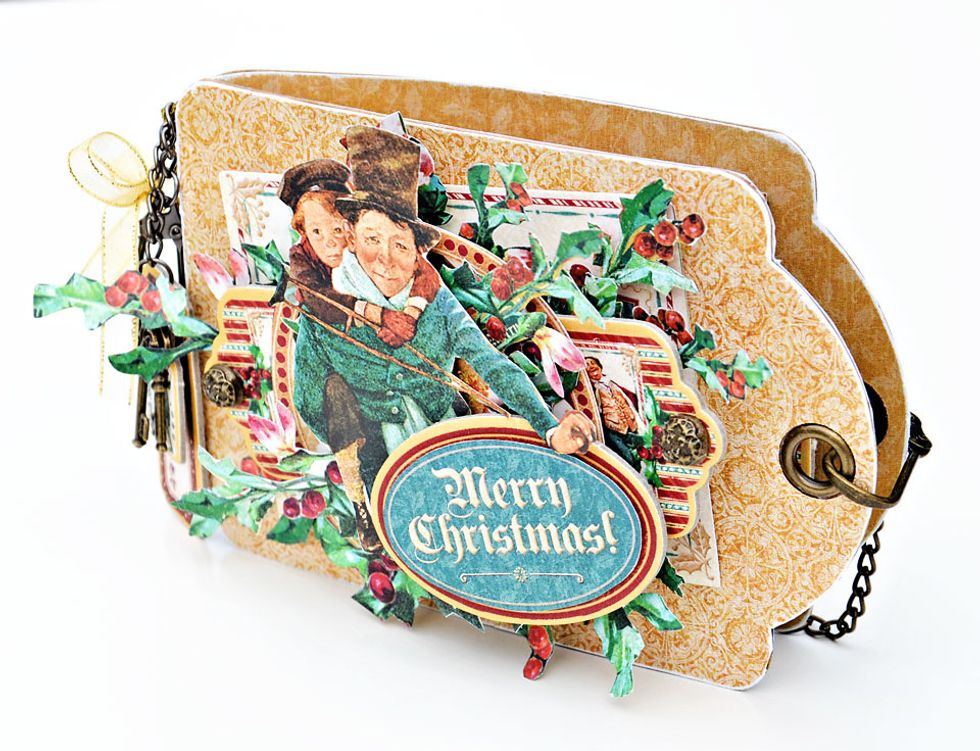 Personalize it and make it your own. Try adding a ribbon to tie the card closed.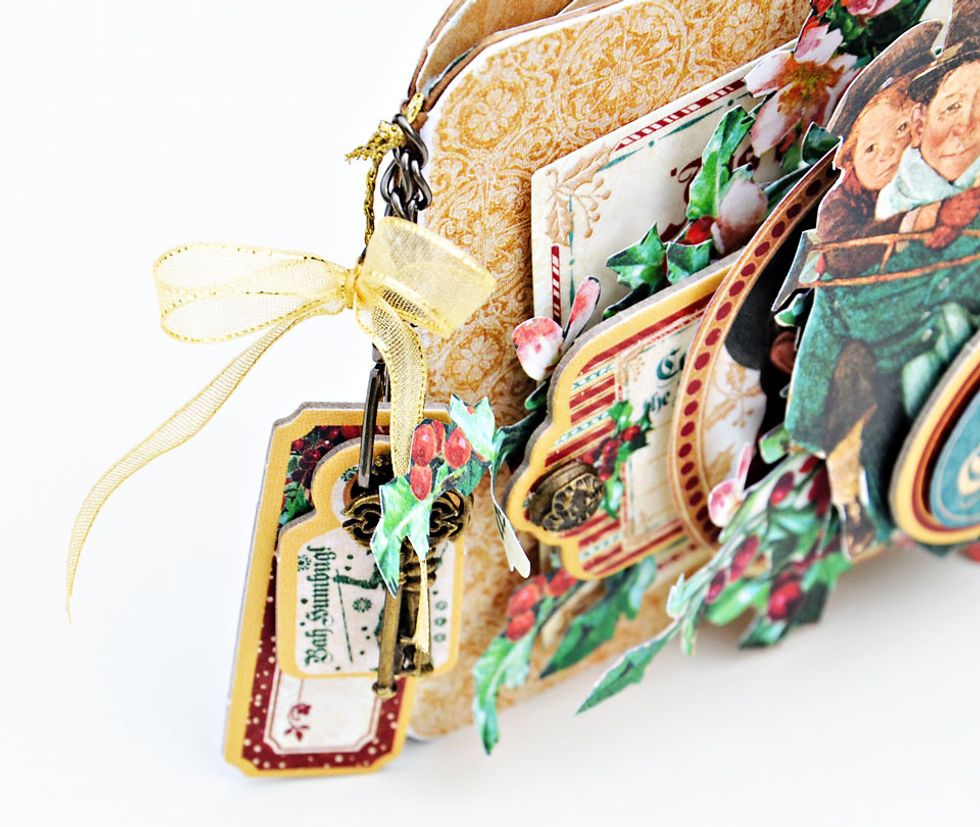 Try adding some extra embellishing to the spine for added interest.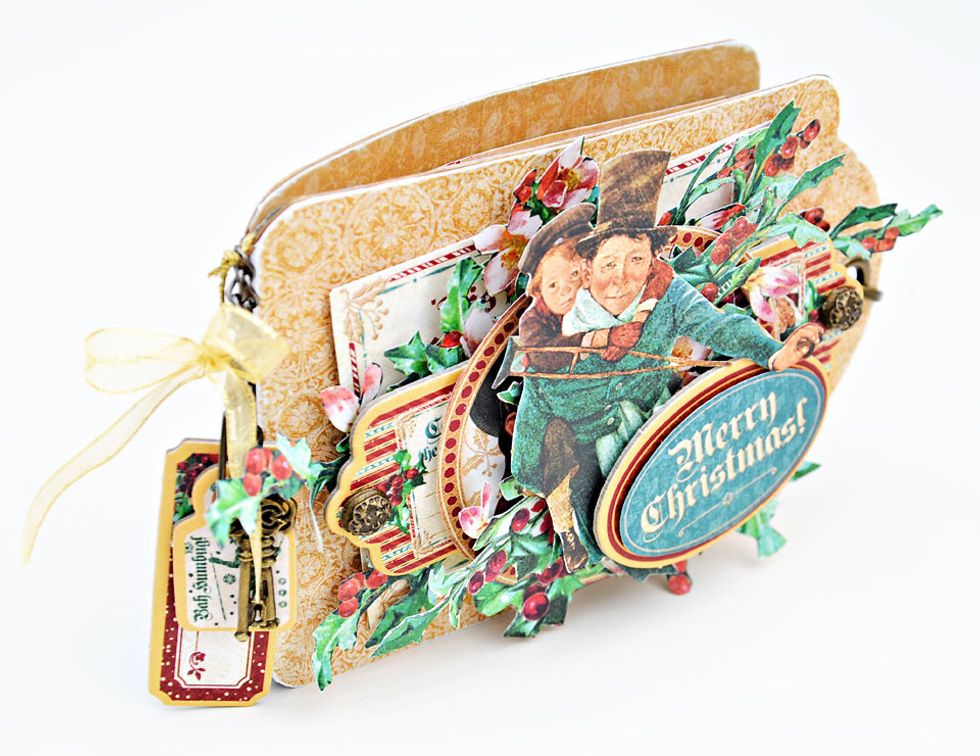 Thanks for viewing my tutorial. Visit my blog - www.scrappinforme.blogspot.com.au
2.0 Graphic 45 Large Kraft Tags #4500626
Favourite Graphic 45 Papers
Coordinating Graphic 45 tags & Pockets
Coordinating Graphic 45 Chipboard