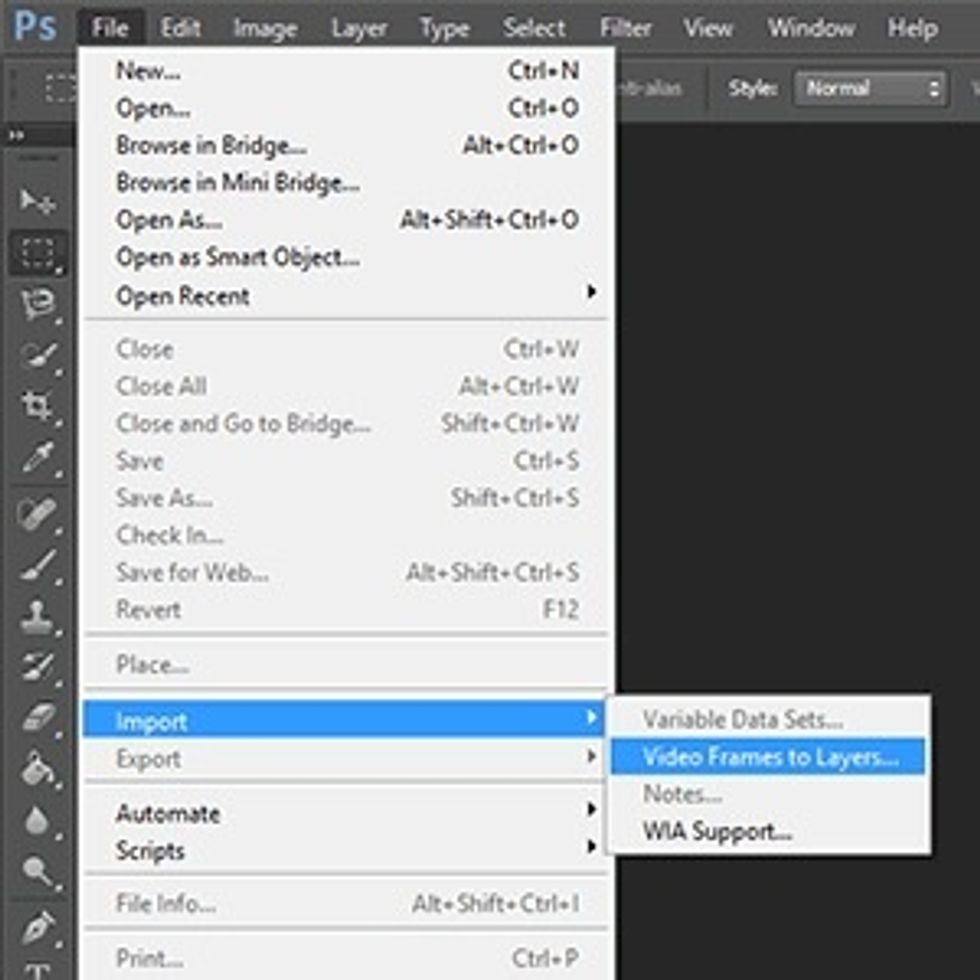 Choose a video you want and download it, make sure it is in great quality. Click 'file', 'import' and 'video frames into layers.' Now select your downloaded video.
Change the range to 'limit to every 2 frames', pick the scene you want and click 'Okay.'
You want to make sure your timeline is selected, it is time to clean it up. If any extra frames come up now is the time to get rid of them.
This is the cleaning up part 2, you will crop and resize now. To crop all you need to do is select the crop tool on your toolbar.
To resize you will click on 'Image', then 'image size'. Change it to your desired size, but keep in mind that a 500px width is most ideal.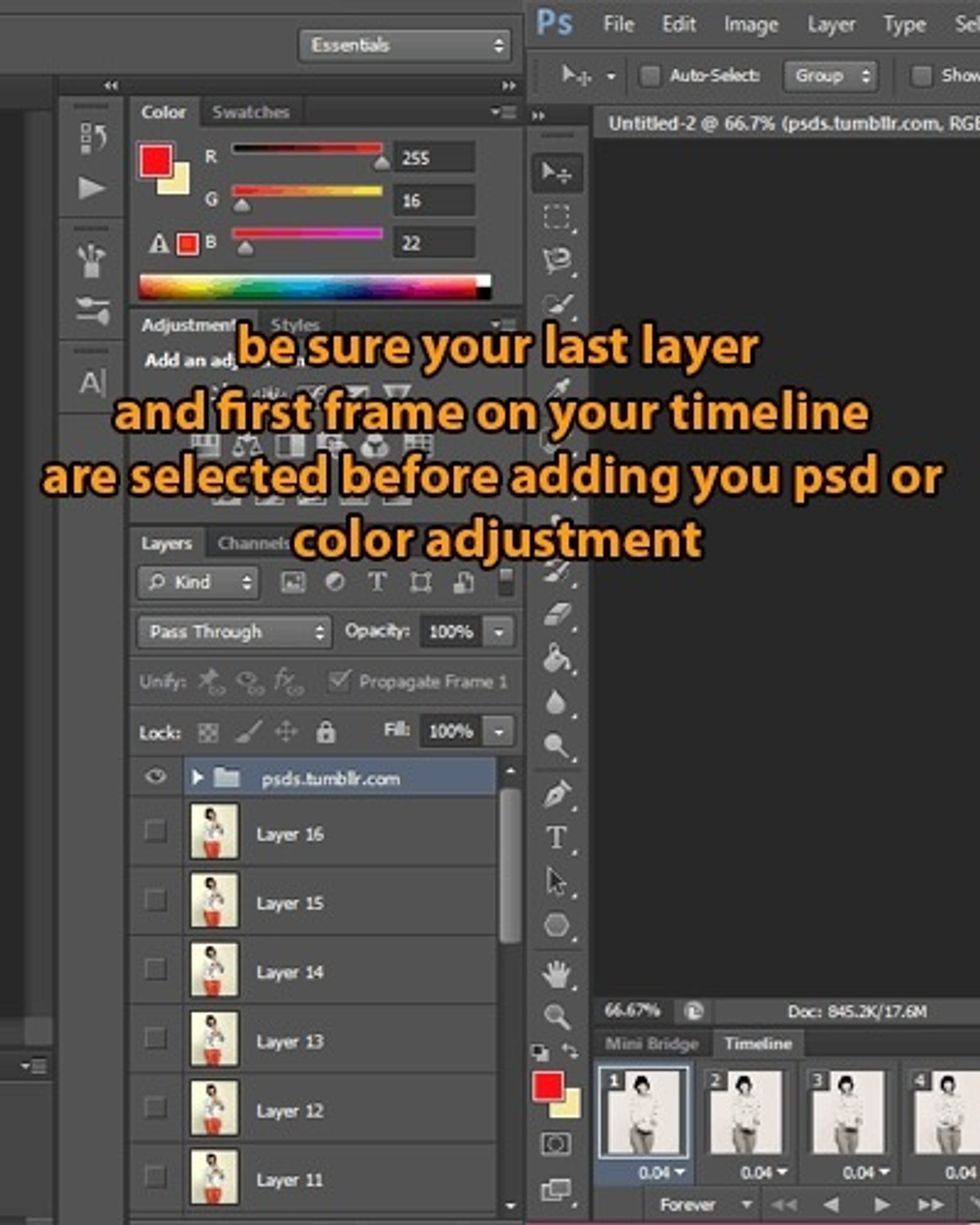 Now we will add coloring (this step is not required, but it makes it look better.) I personally use PSD's found online but you could just mess with the color adjustments.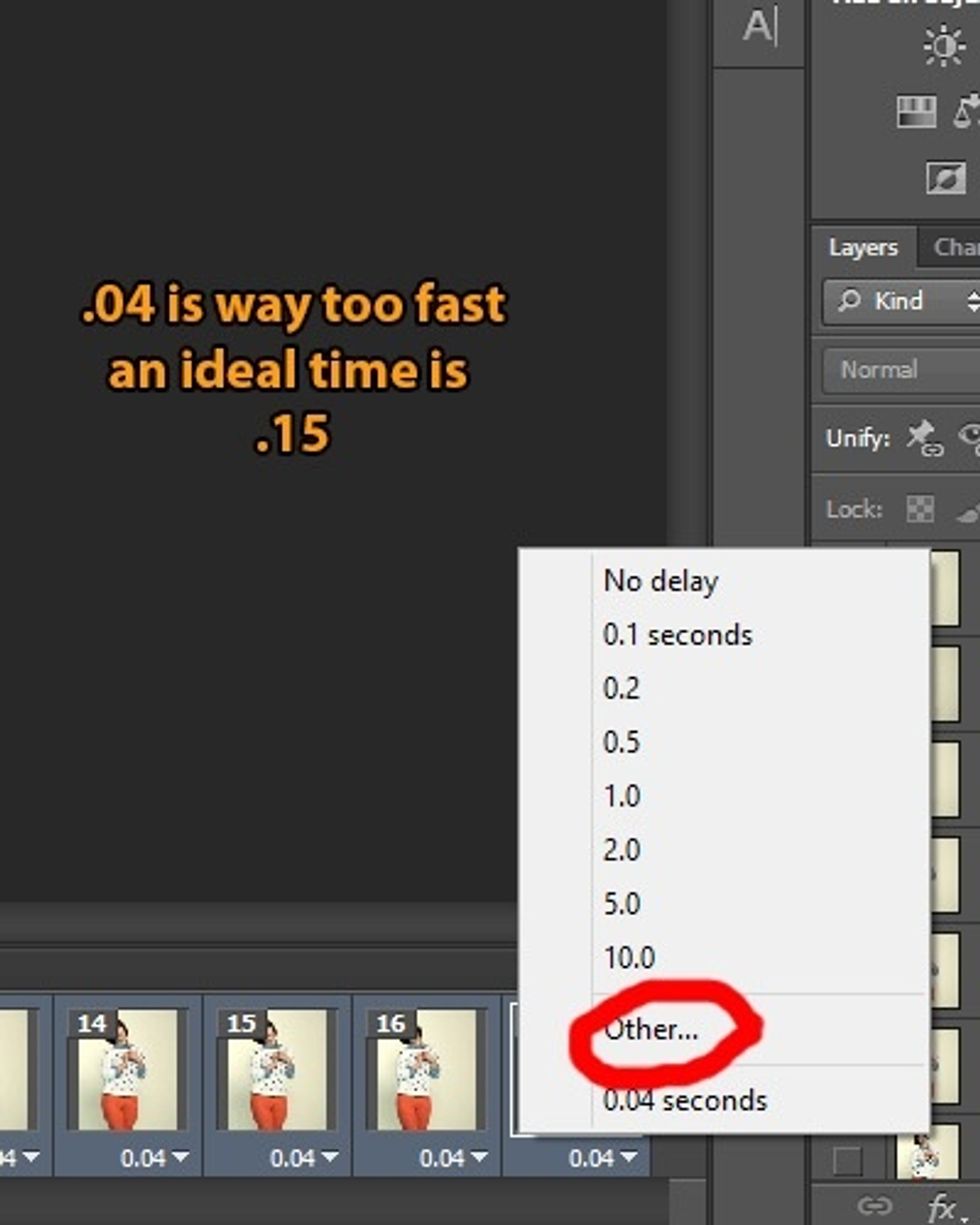 Timing of your .gif is already set, it will most likely be too fast. To change all layers at once highlight all frames & right click the arrow by the time. Click 'other' if you don't see your time.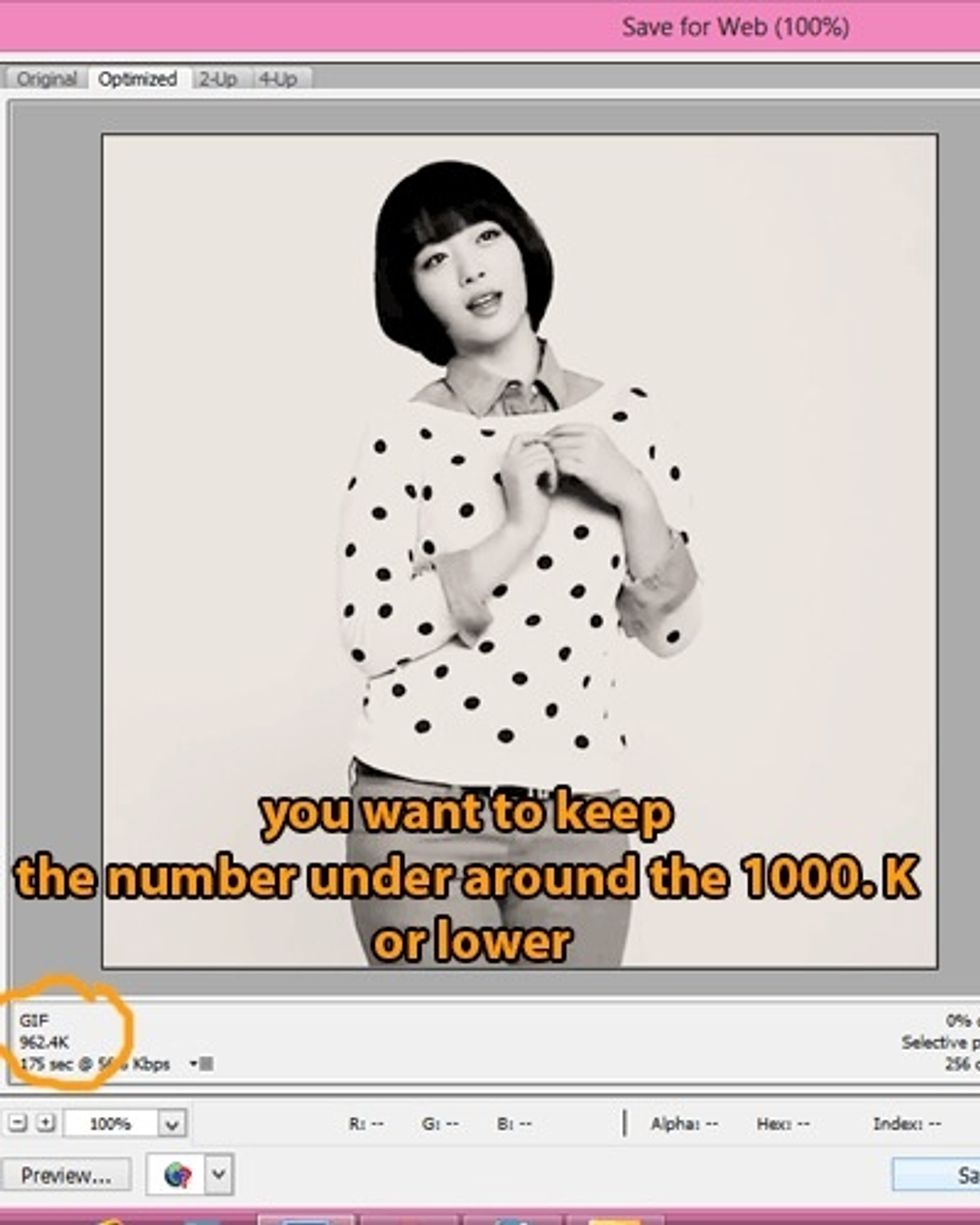 Now to save, click 'file', 'save for web' and if you're happy with the results click 'save'!