A monoprint refers to the technique of printing a single painted image that is unique and can not be editioned.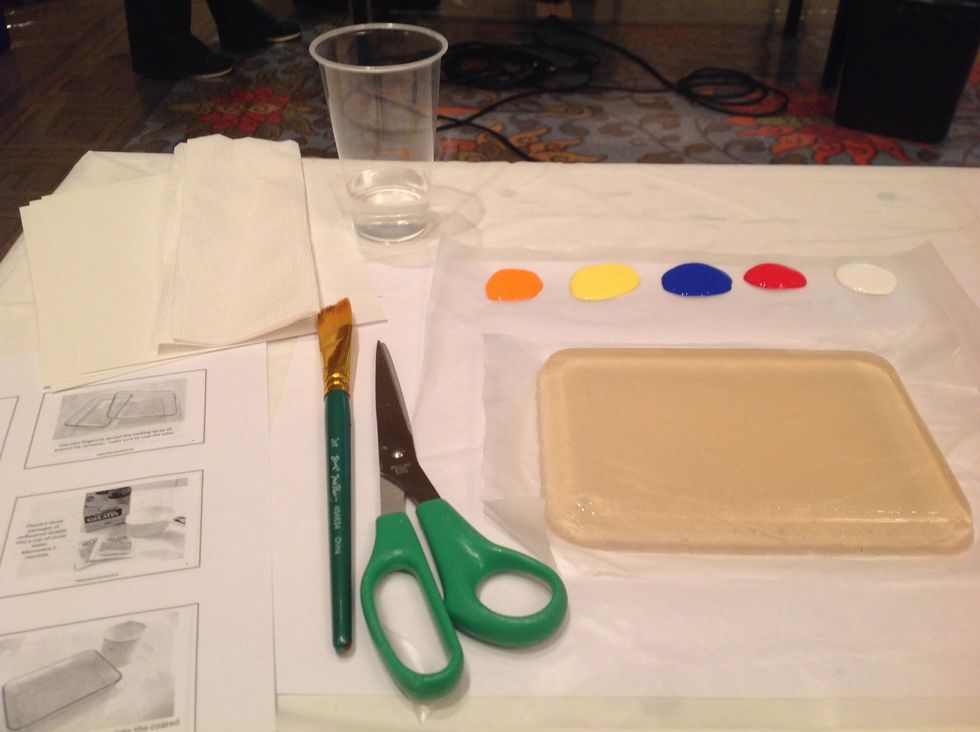 Now that your plate is ready, you are ready to get to work!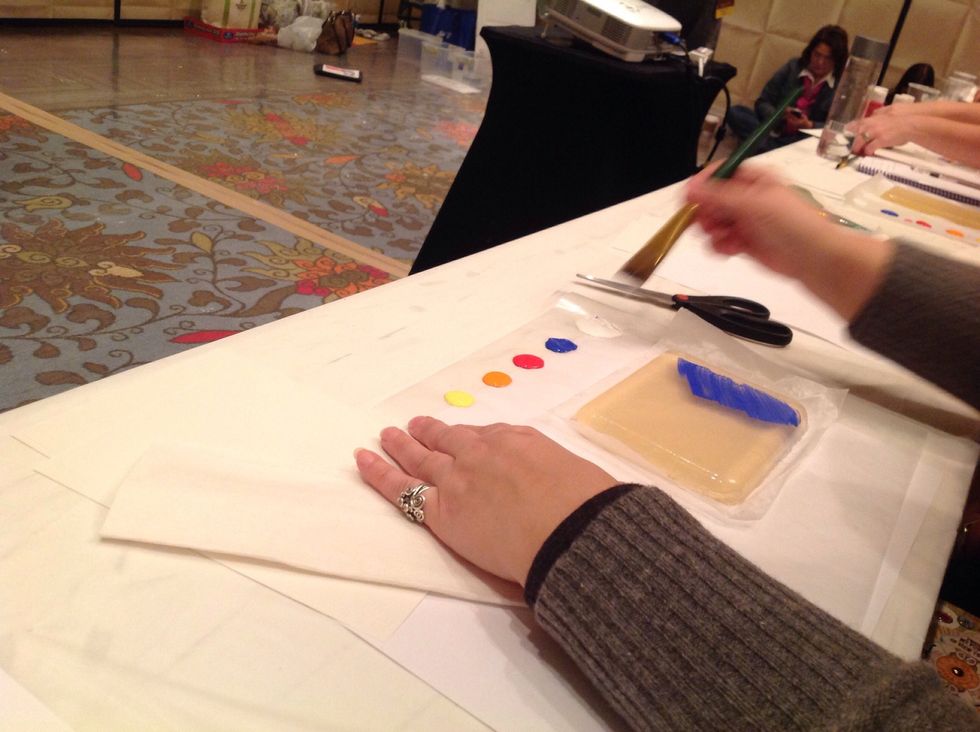 Put the gelatin plate on wax paper and start painting on the base layer of paint.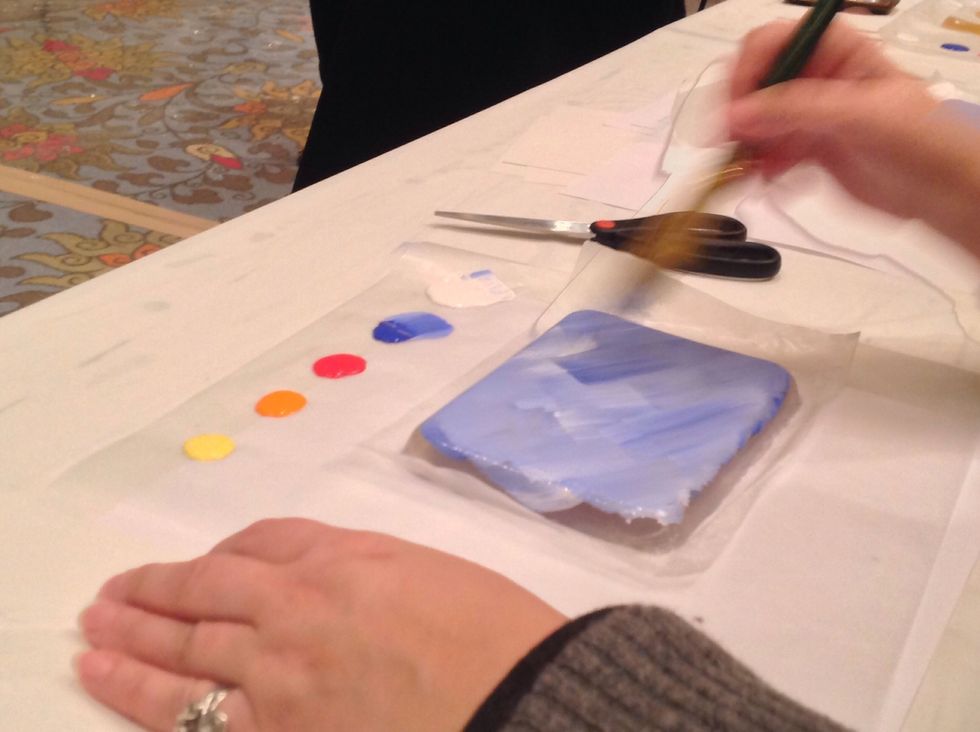 Paint the entire surface of the plate.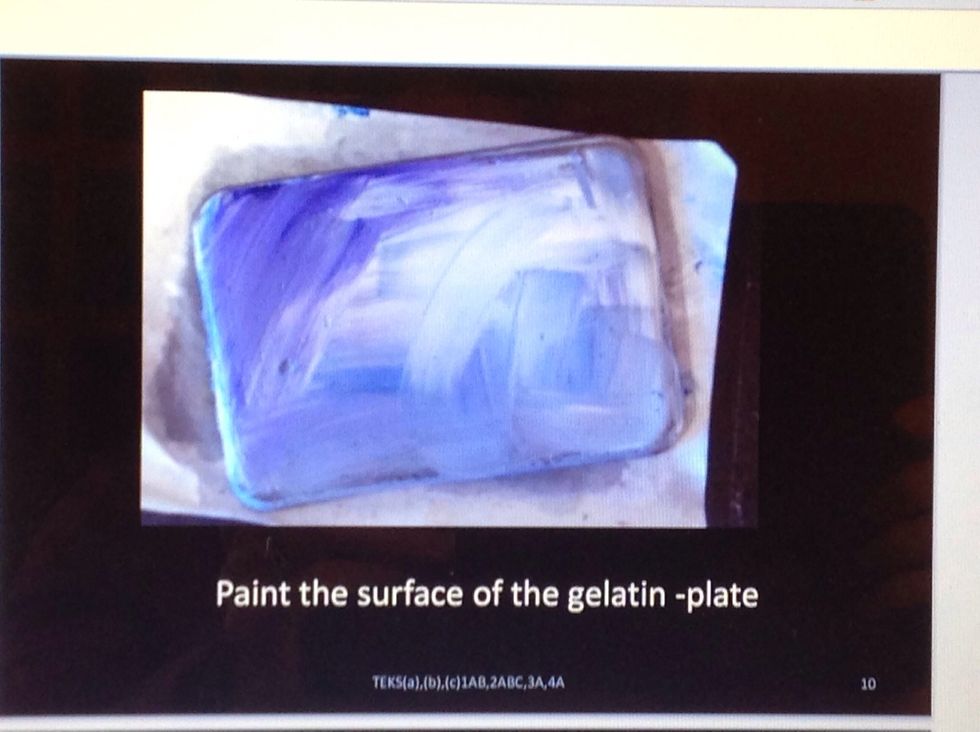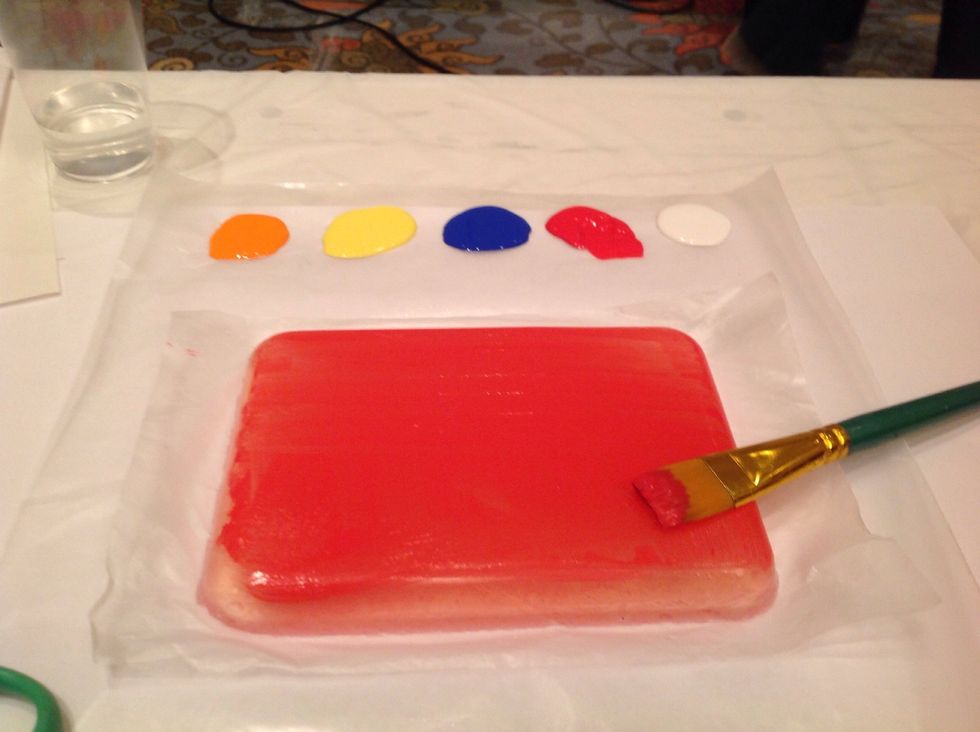 The base can be a solid color.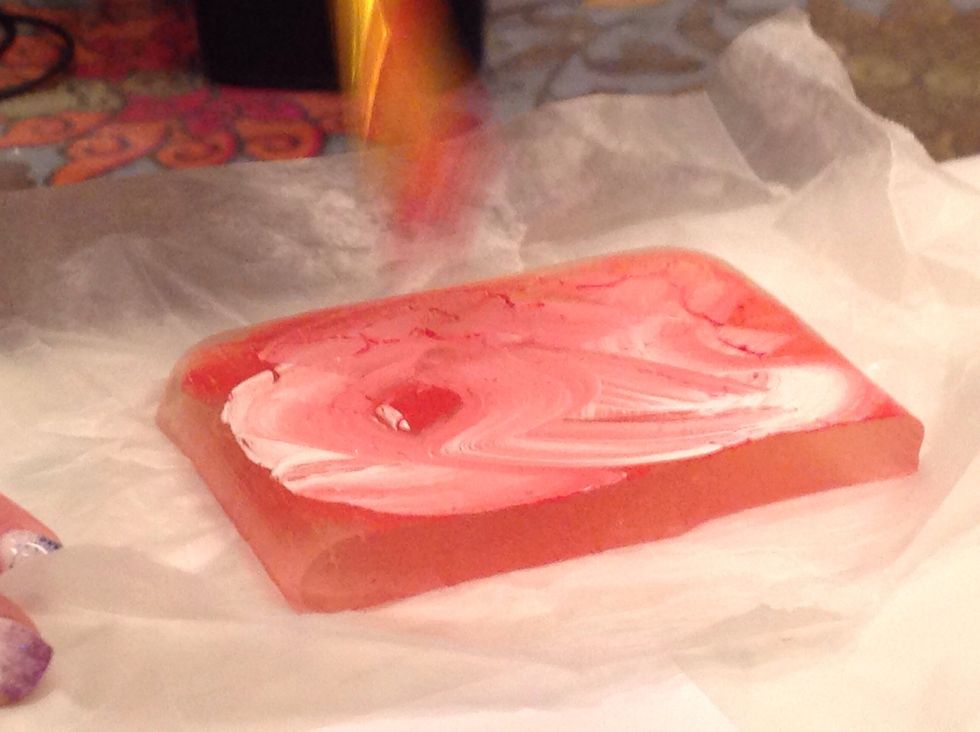 Or you can mix colors.
You can even layer colors on the plate before printing. You can print in sections or colors, but you don't have too.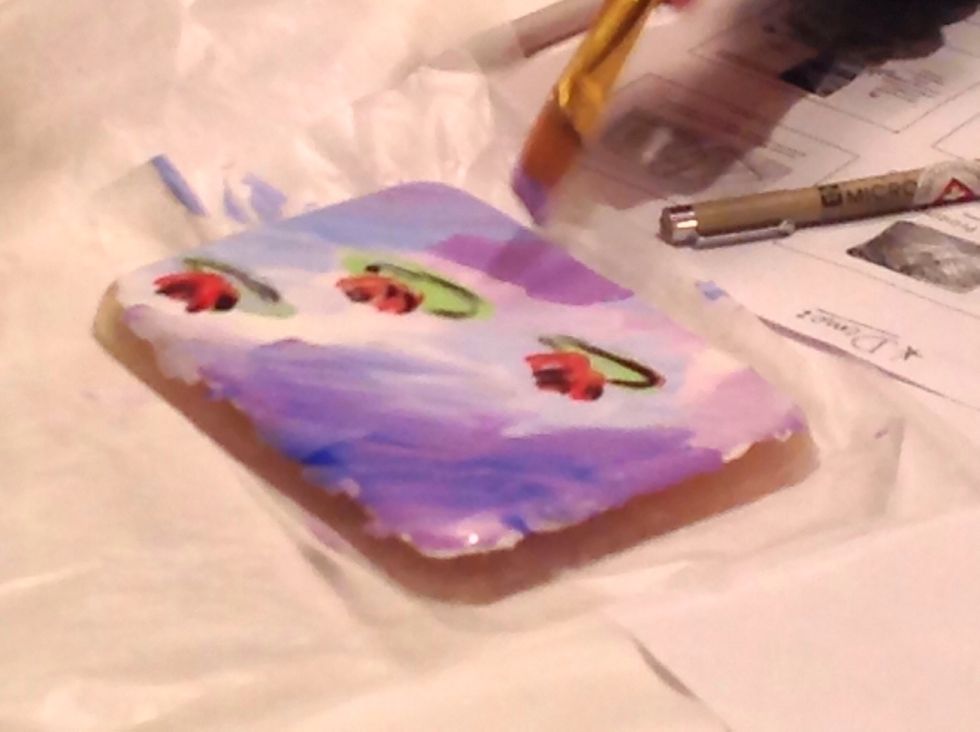 You can paint a masterpiece!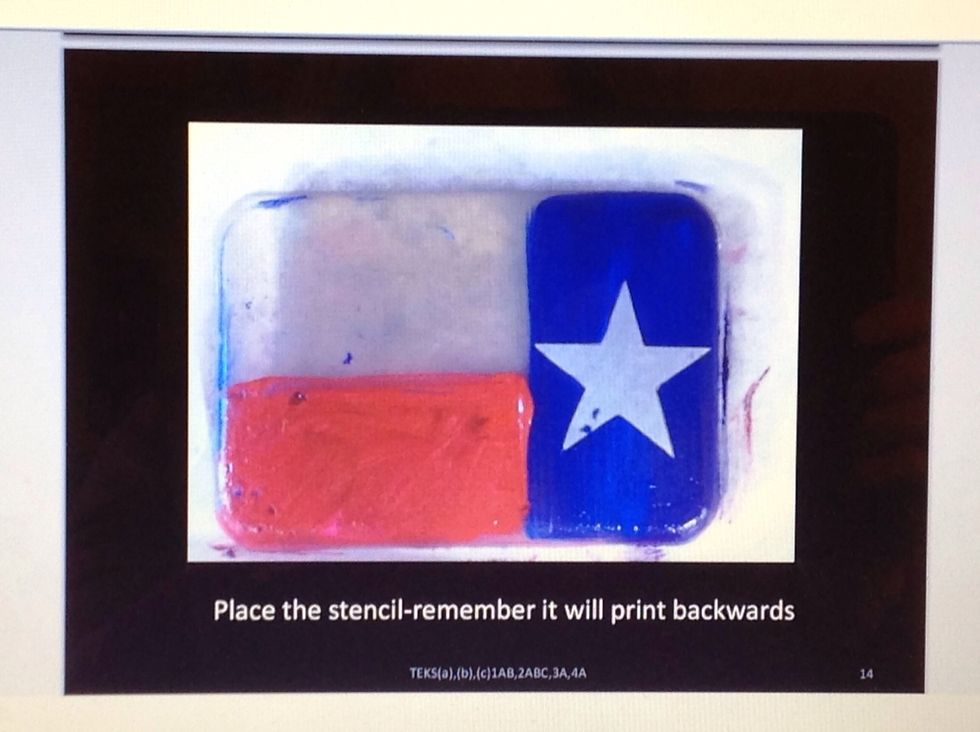 Or paint multiple colors and use a stencil all at one time. REMEMBER that the print is flipped, so create your projects backwards.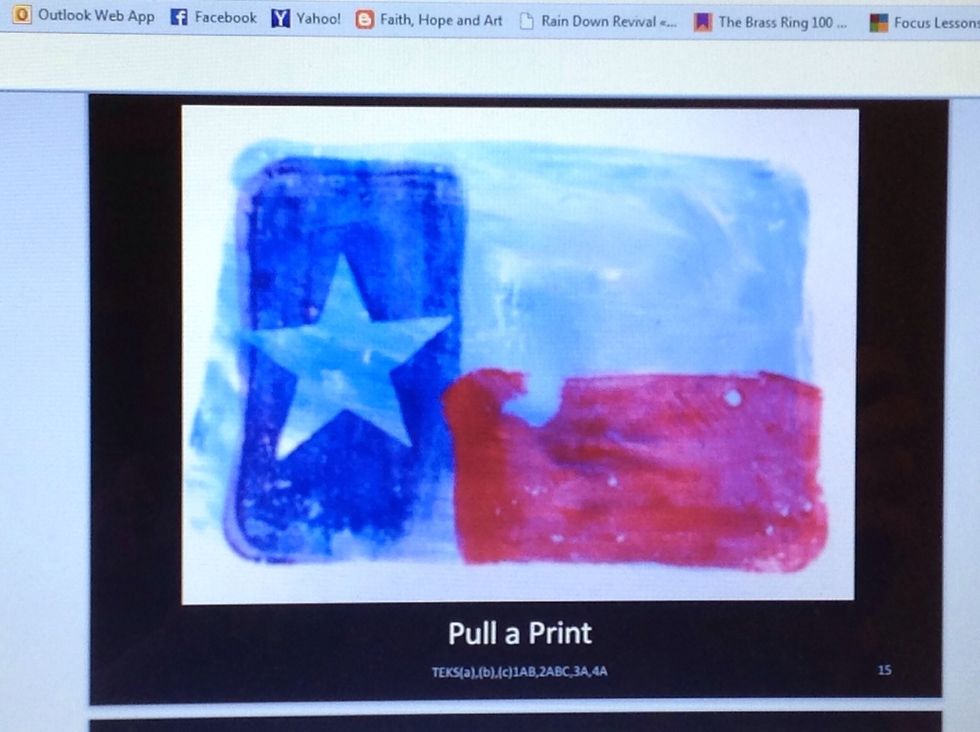 Pull a print.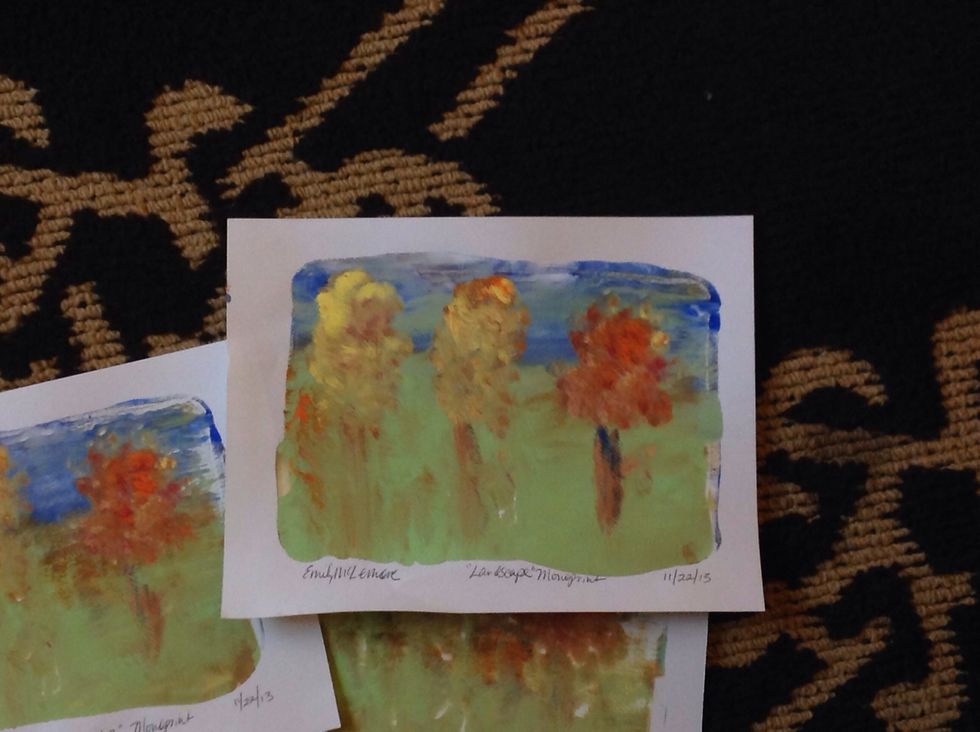 Thank you Judy Seay for inviting me to your workshop! It was so much fun! ww.faithhopeandart.blogspot.com
3.0 Pkgs Unflavored Gelatin
Container (3 cup Pyrex)
Cooking spray
Paint
Paintbrush
1 cup of water
Paper
Wax Paper