Create a Galaxy Project With Art Anthology!
4
Start with a plain black sketchpad and coat with clear gesso to allow next layers to adhere better. Let dry. Do this on front and back panels.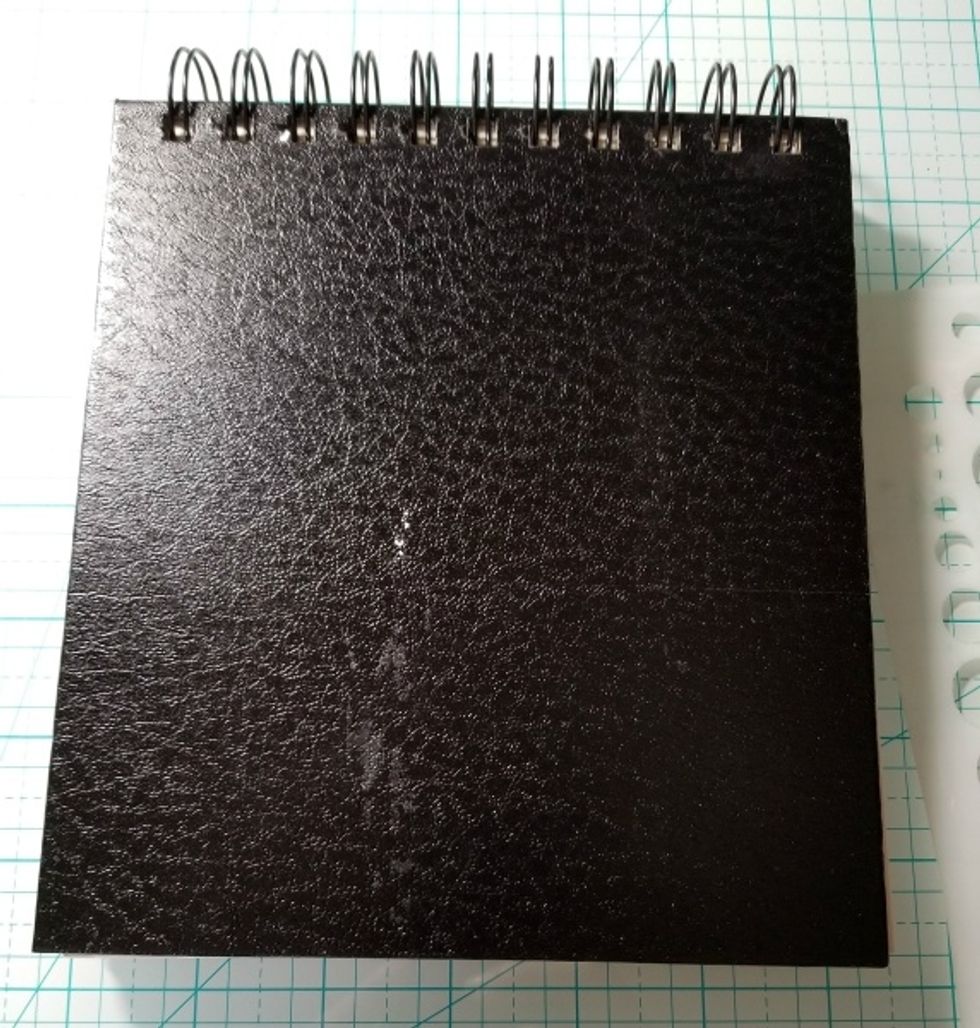 Lay your embellishments out how you like. Take a photo for later and remove pieces.Using the bubble stencil apply texture with a gritty texture paste all around randomly. Allow this to dry fully.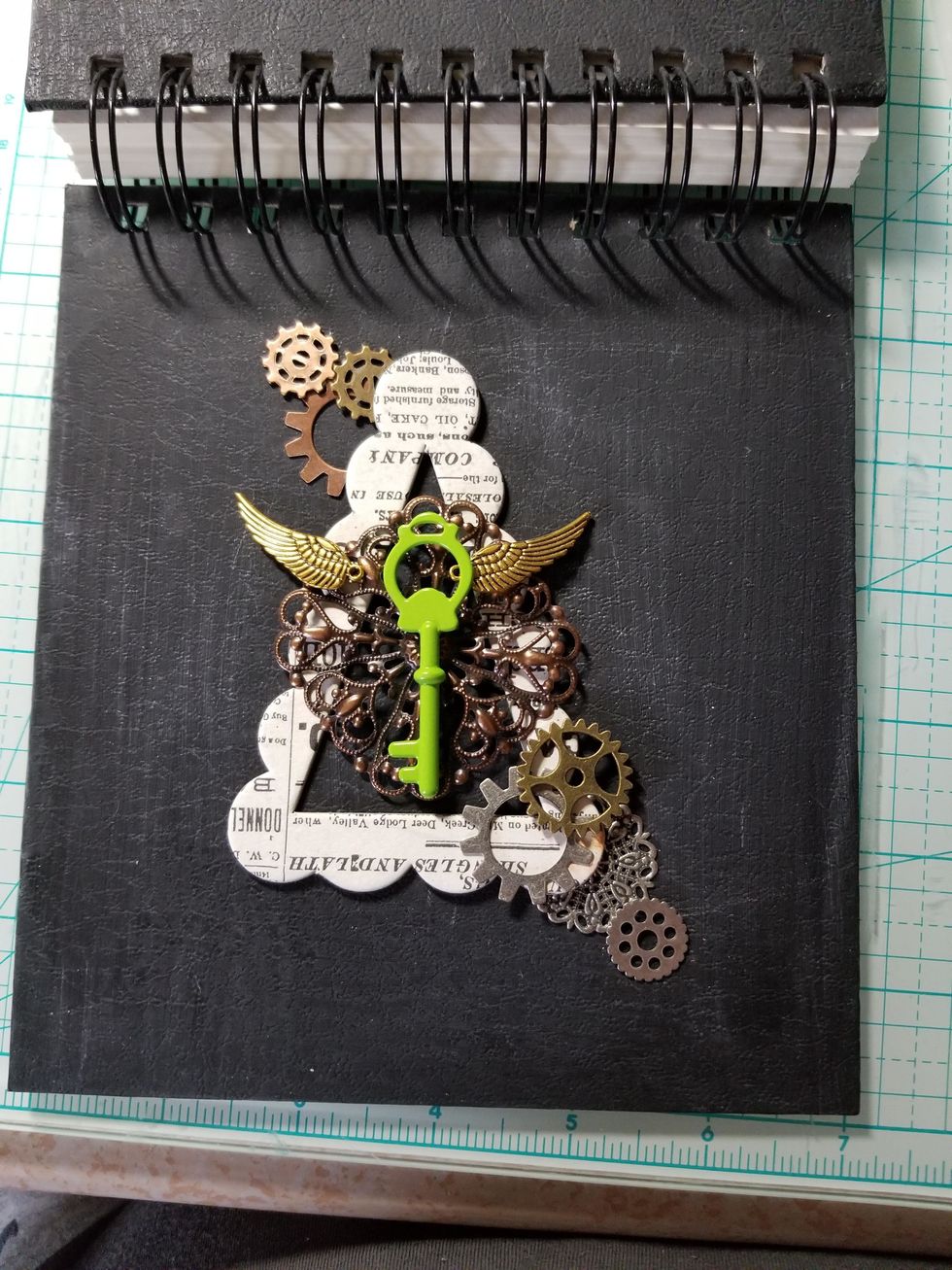 Lay your embellishments down again using your reference photo.
Adhere them with strong medium and let dry. Cover with black gesso making sure all of the crevices are covered. Let this dry.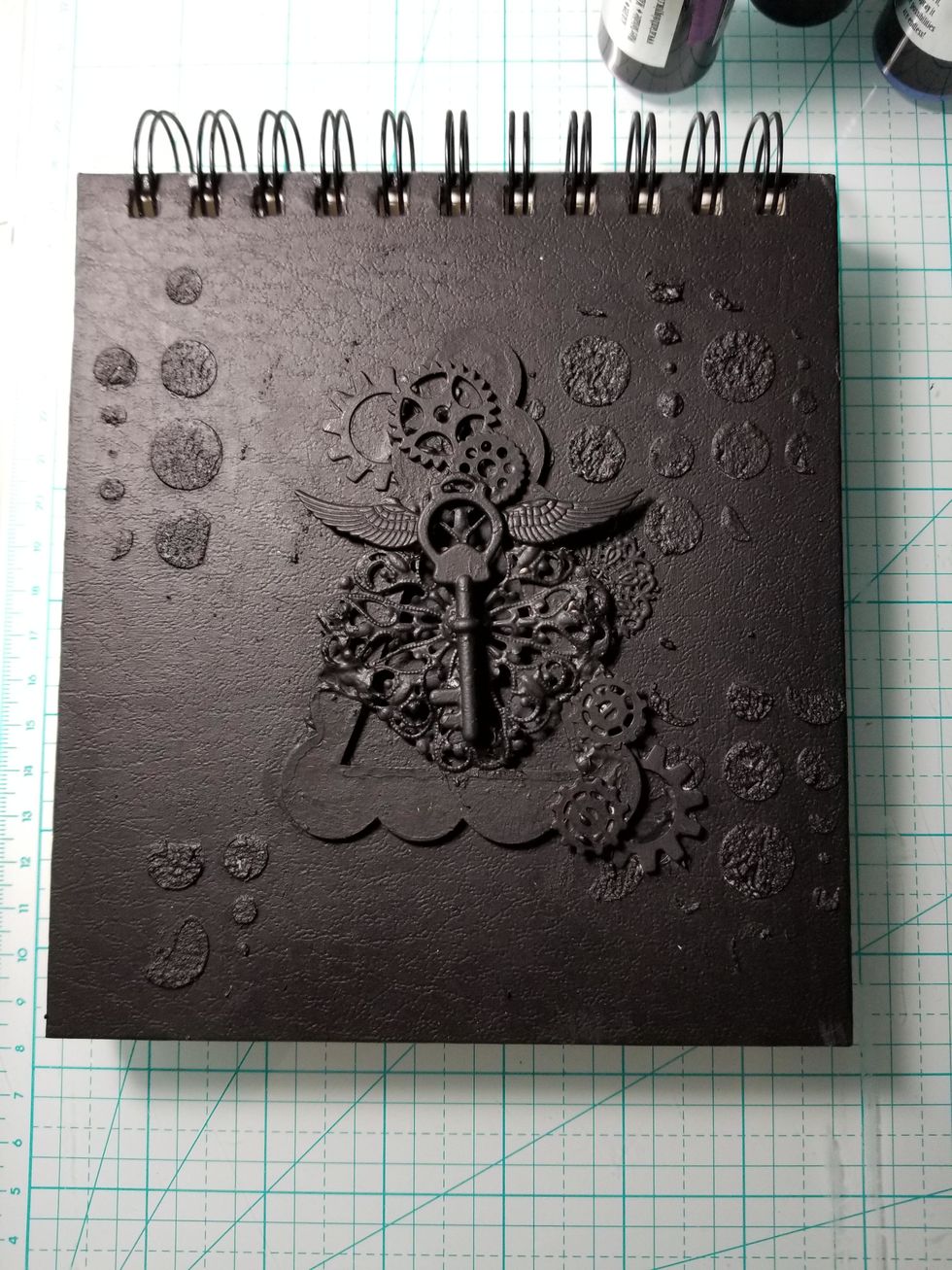 Shake minx well and then drop a few drops of each color. Spritz with water and move around to let flow. Let this dry naturally!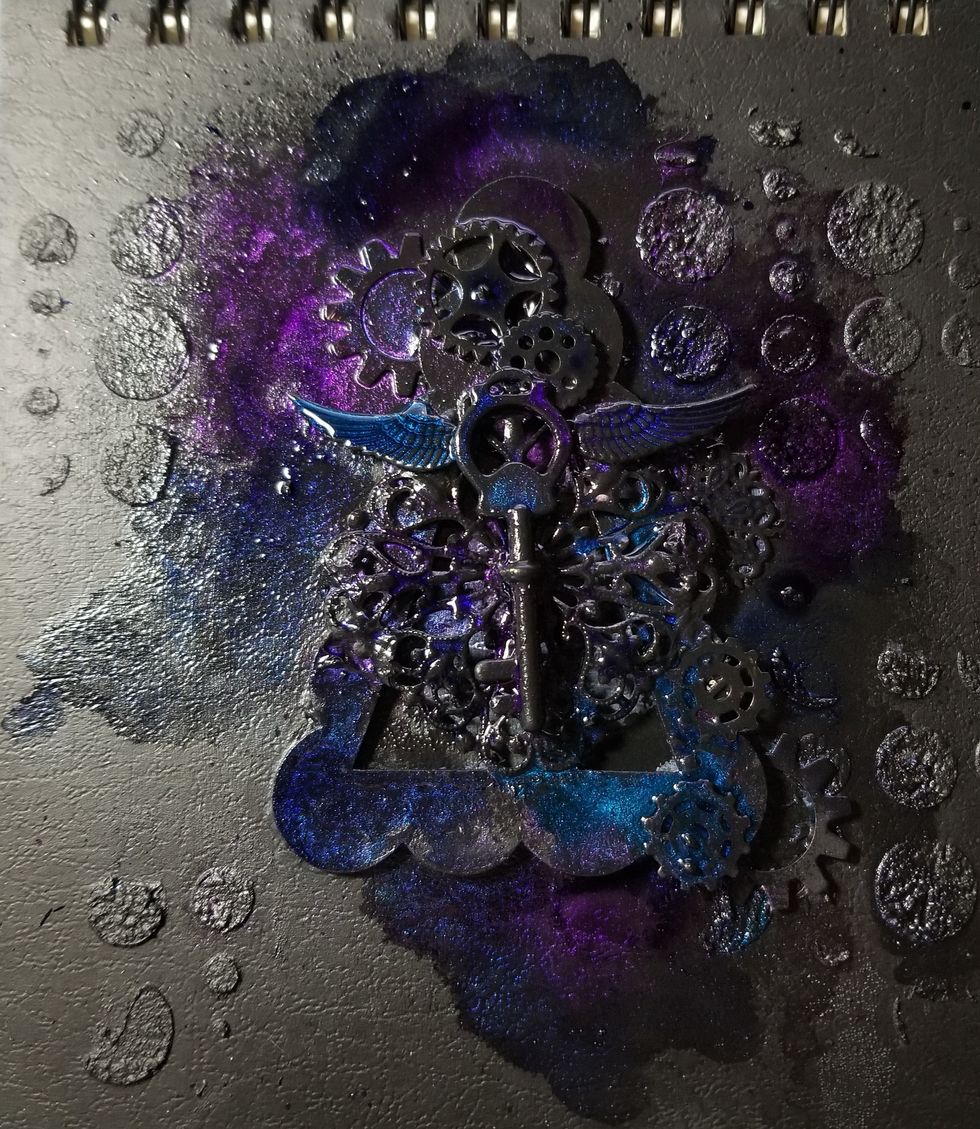 Add the Sorbet and Gemstones one at a time using a pouncing technique with a stiffer brush. Dry colors in between. Once desired result is achieved allow everything to dry. Splatter with white acrylic.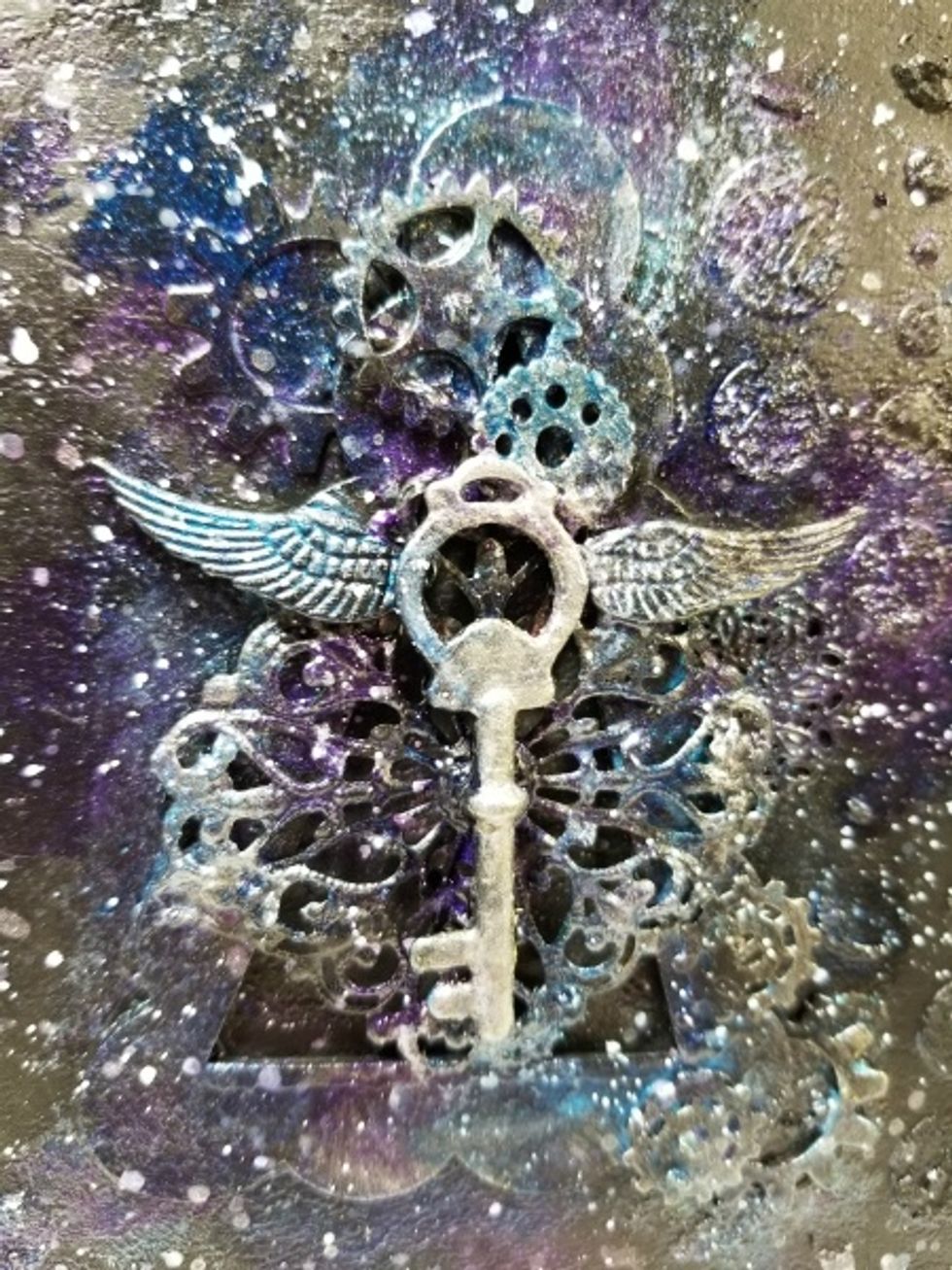 Splatters of Minx in Immaculate will add more shimmer. To finish add some dry brushing using the chrome from silver oxide set
All supplies used here and many others are available online at www.artanthology.net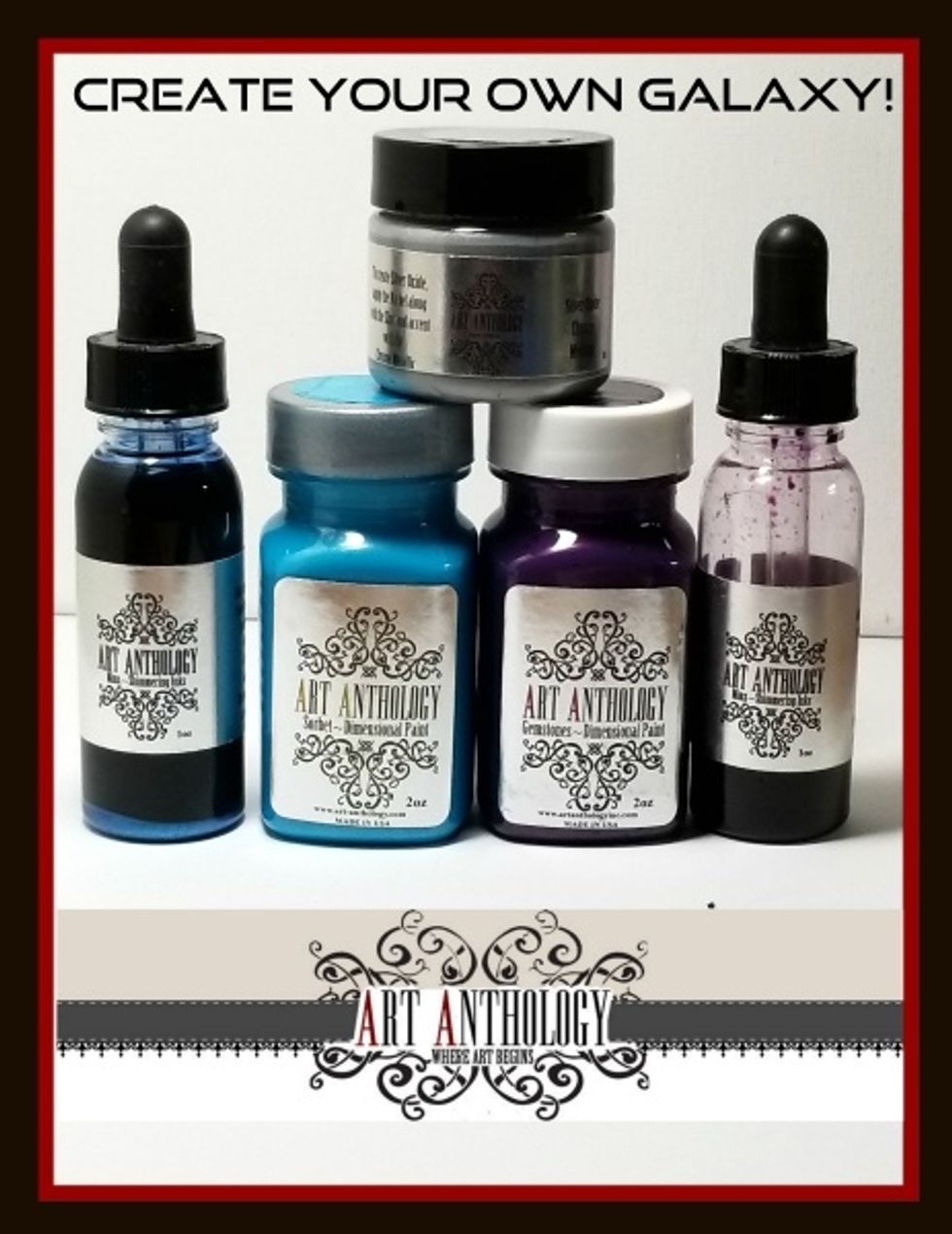 Thanks for visiting and viewing my post today!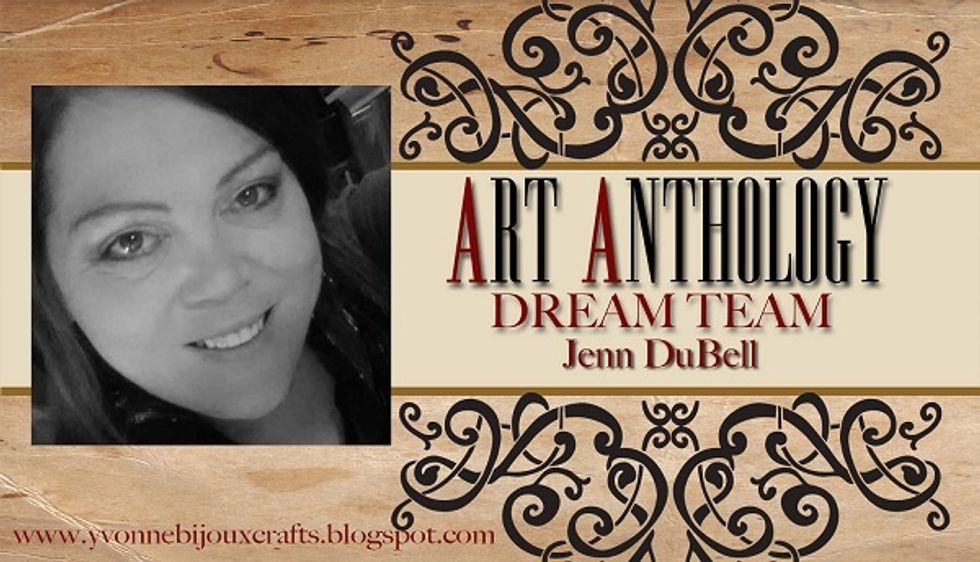 We have a fun page on facebook where you can share your Art Anthology projects with us! https://www.facebook.com/search/top/?q=art%20anthology%20adventures%20in%20art
Art Anthology Minx Shimmering Ink Immaculate
Art Anthology Minx Shimmering Ink Stargazer
Art Anthology Minx Shimmering Ink Majestic
Art Anthology Gemstones Fluorite
Art Anthology Gemstones Blue Topaz
Art Anthology Sorbet Baby Blue Eyes
Art Anthology Bubbles stencil
Art Anthology Mud
Art Anthology Silver Oxide Set (Chrome)
Art Anthology Colorations Plush
Black sketchbook
Black gesso
Metal key and other bits
Strong translucent-drying adhesive or medium
White acrylic
Clear gesso
Art Anthology
Art Anthology is a manufacturer of dimensional mediums.\n\nCome chat with us in our Facebook Group: Art Anthology Adventures in Art
style="margin-bottom:60px;">