Create a Galaxy Painting Using Pointillism!
9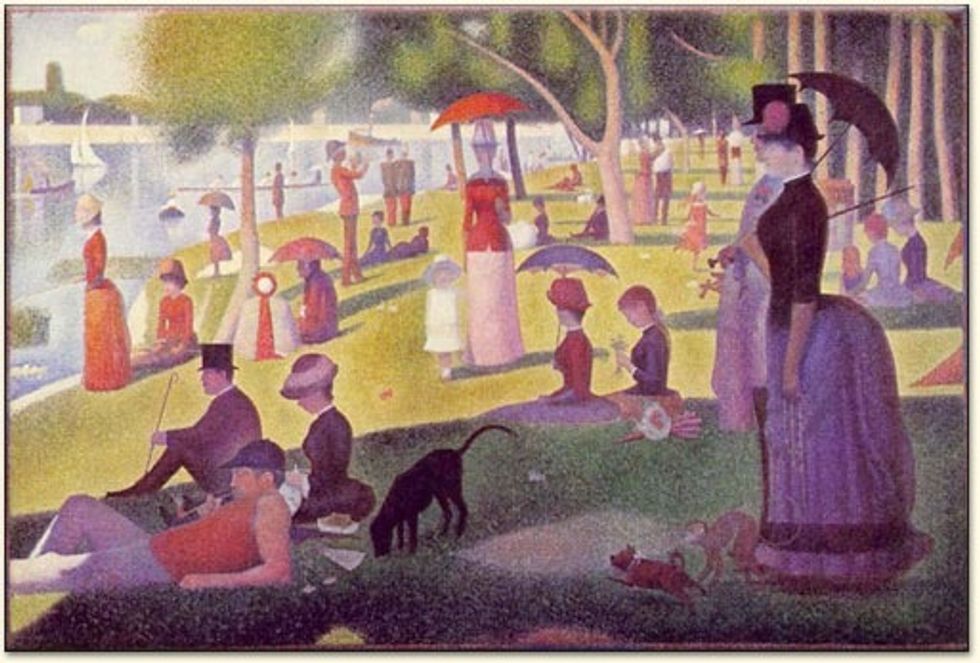 Pointillism- a technique in painting in which small, distinct dots of pure color are applied in patterns to form an image. Georges Seurat is one the most famous painters to use this technique.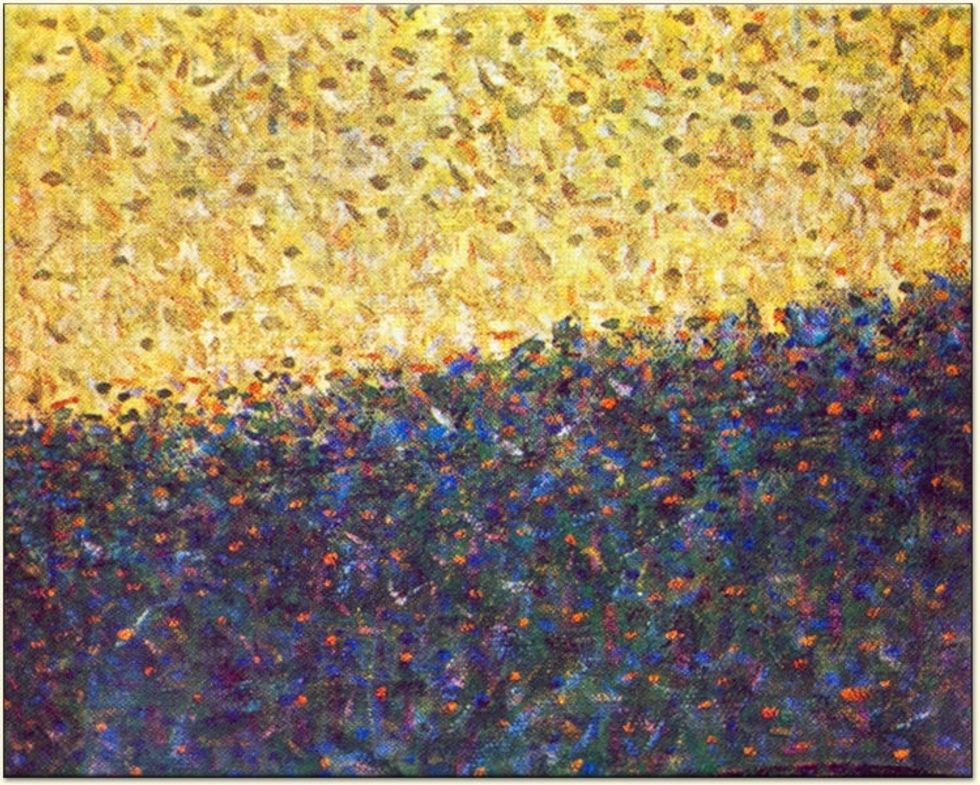 Close up of Seurat's painting "La Parade de Cirque" Notice how there are several different INDIVIDUAL colors that the eye mixes to create one large area of color. Who else used this technique???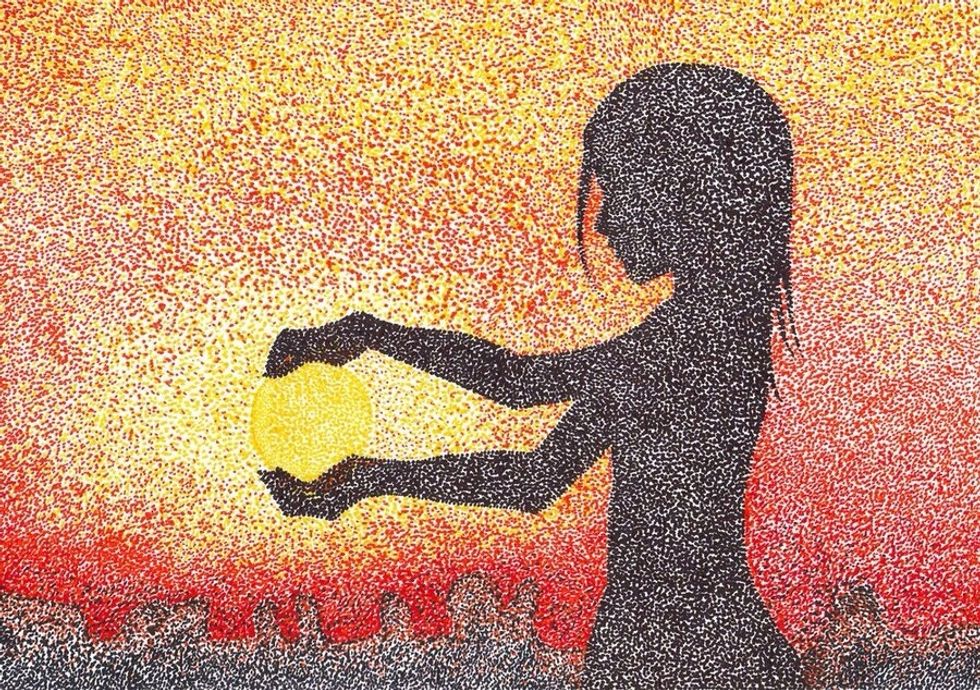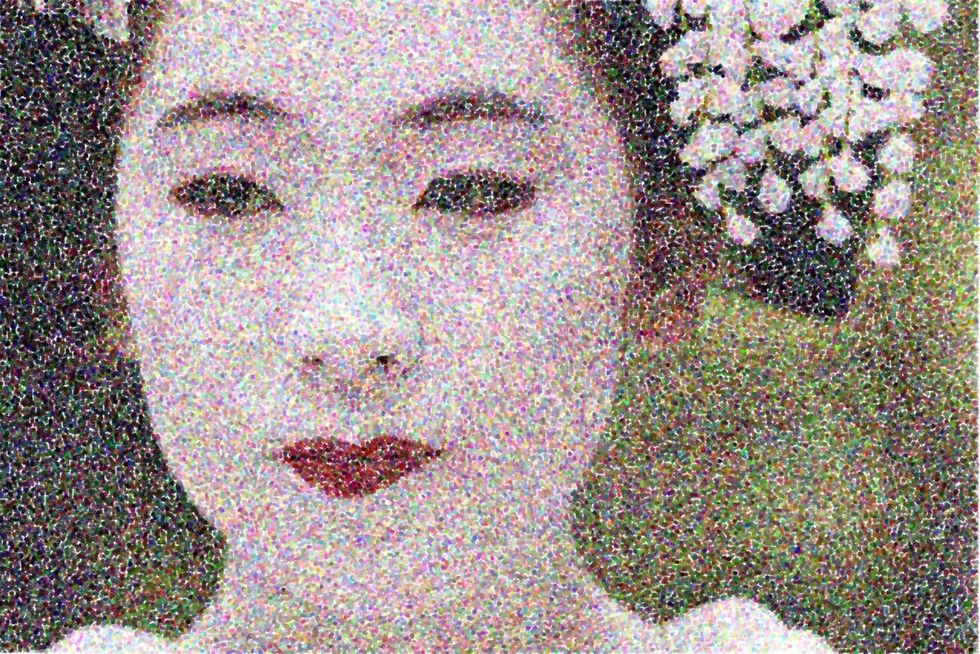 Pointillism was formed after artists like Vincent Van Gogh and Claude Monet brought Impressionism to the world.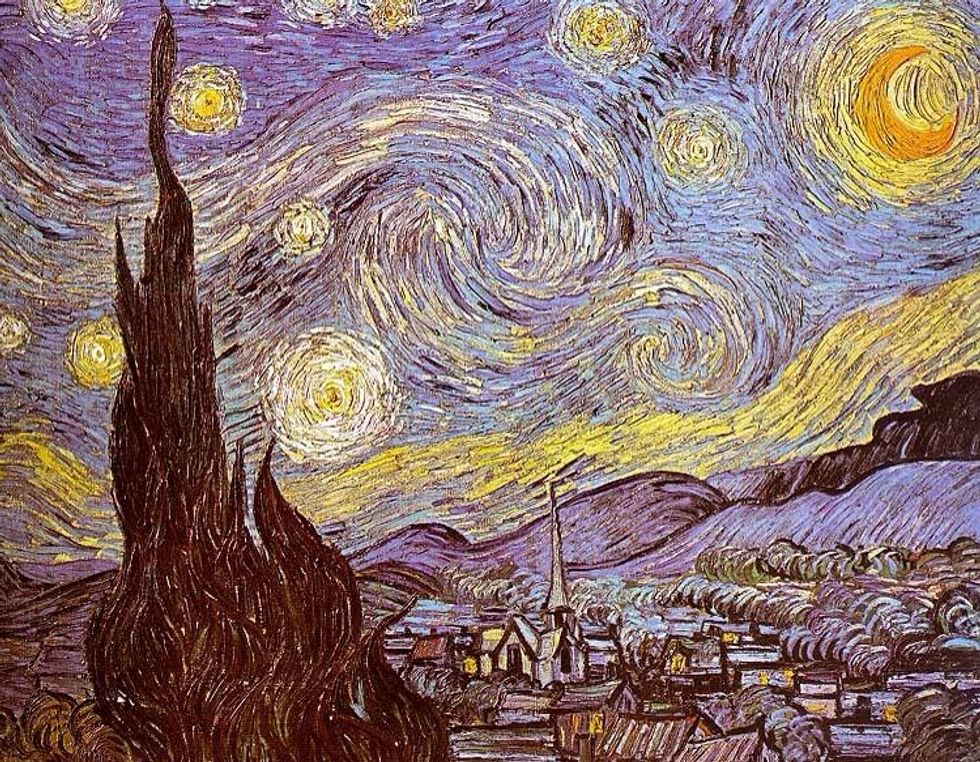 This is an example of an impressionistic painting. Can you see how pointillism was influenced by this style?
You will now use what you know about pointillism and it's origins to create a painting of a galaxy or space scape using this technique.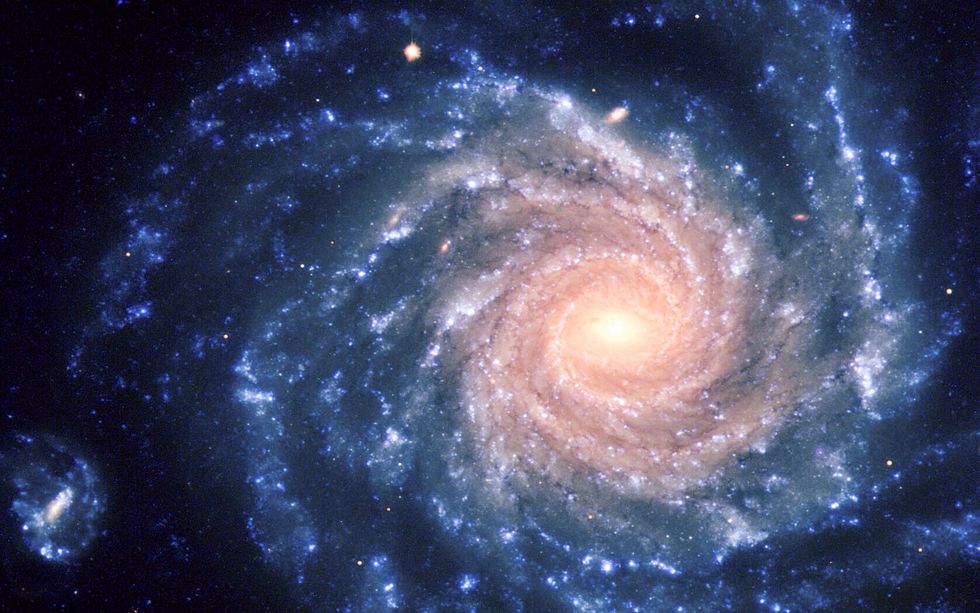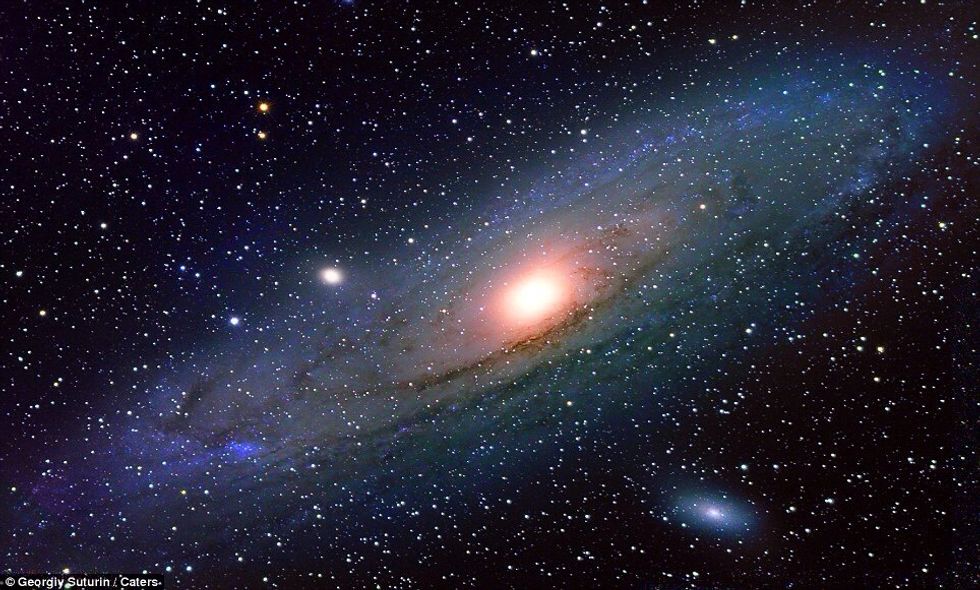 We have talked about mood with color and we have talked about how the eye mixes certain colors when placed next to each other, so I want you to be aware of the "mood" in your painting.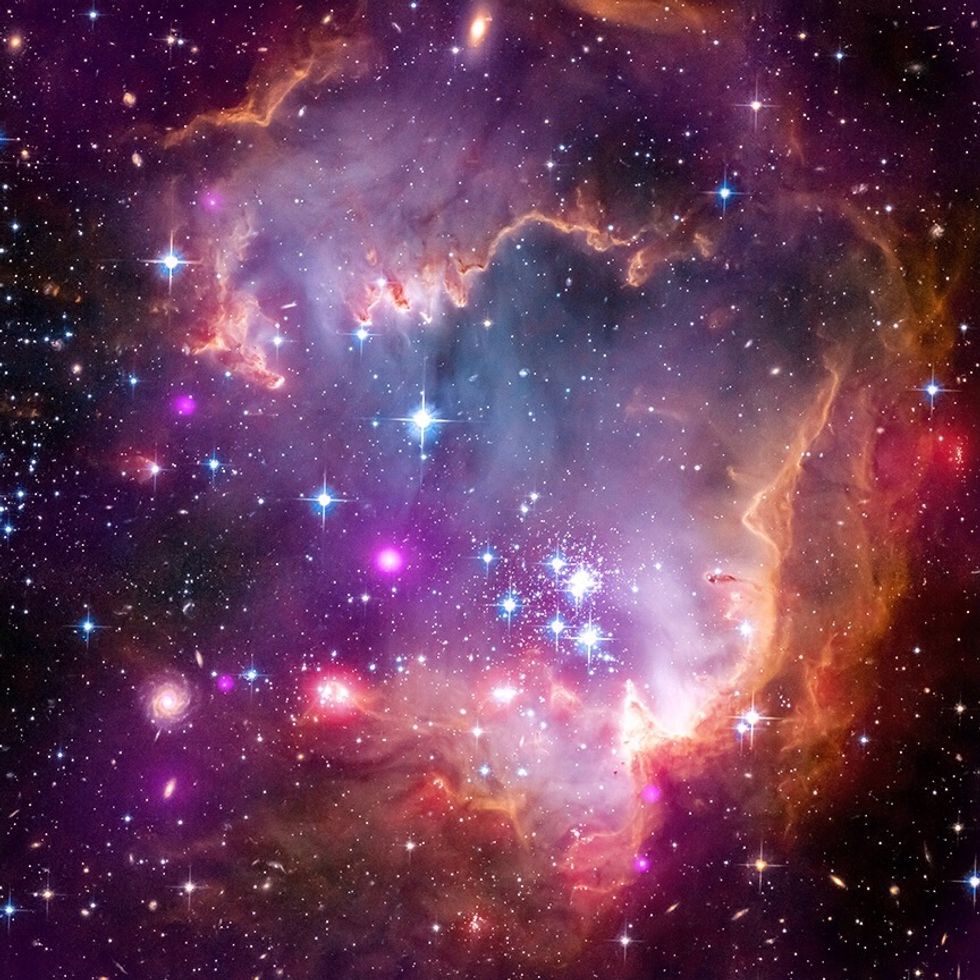 This galaxy has a lot of COOL colors (purples and blues). Cool colors tend to set a calm tranquil mood.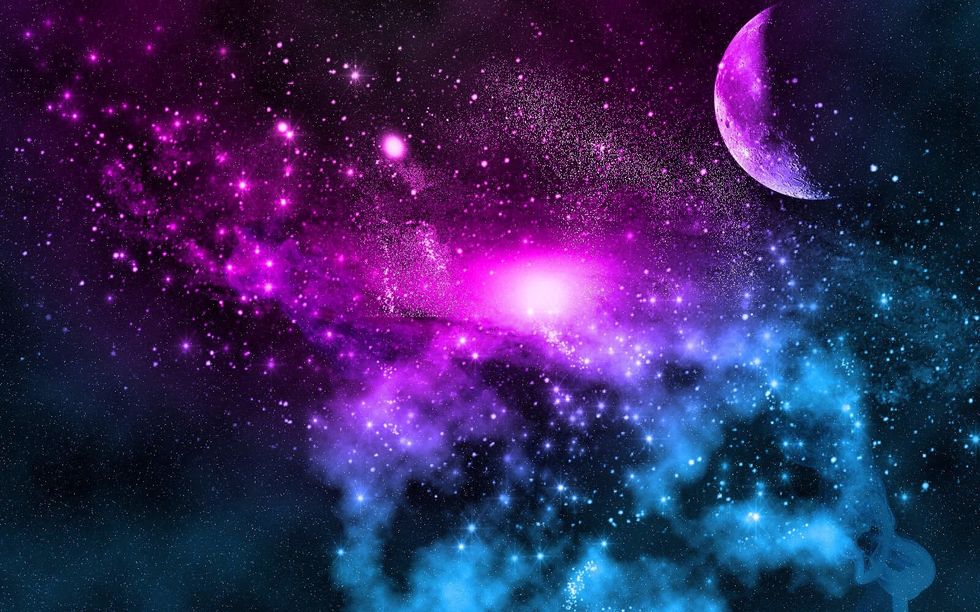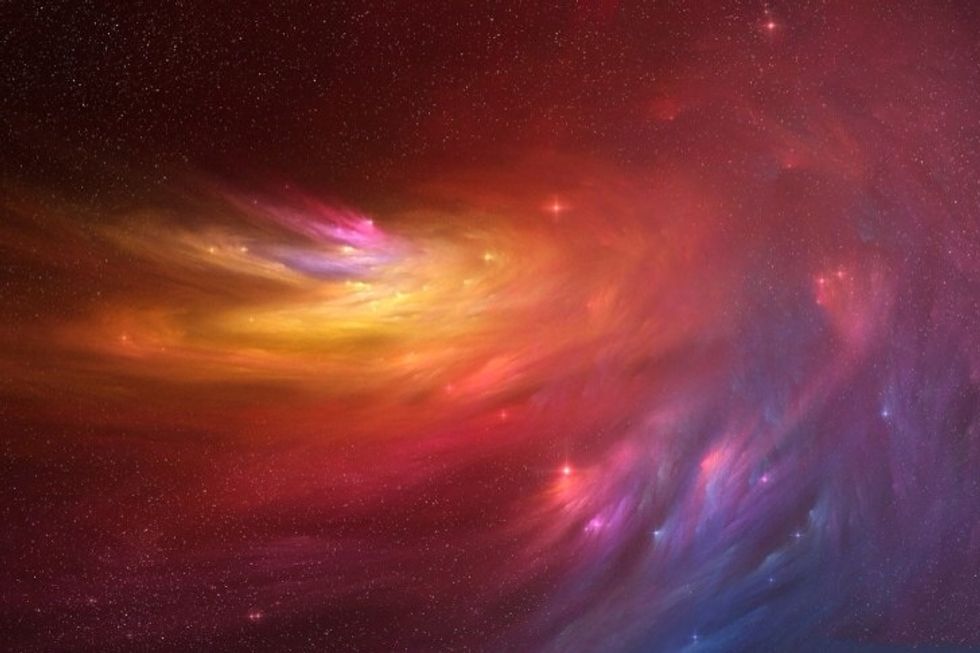 While WARM colors (reds, oranges and yellows) set a tumultuous or aggressive mood.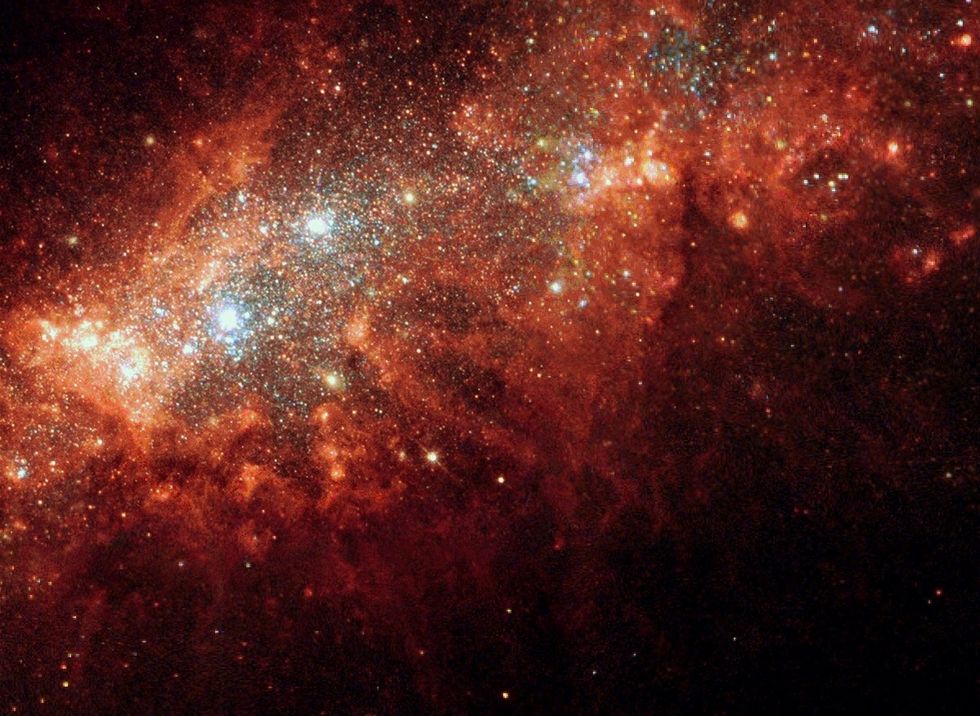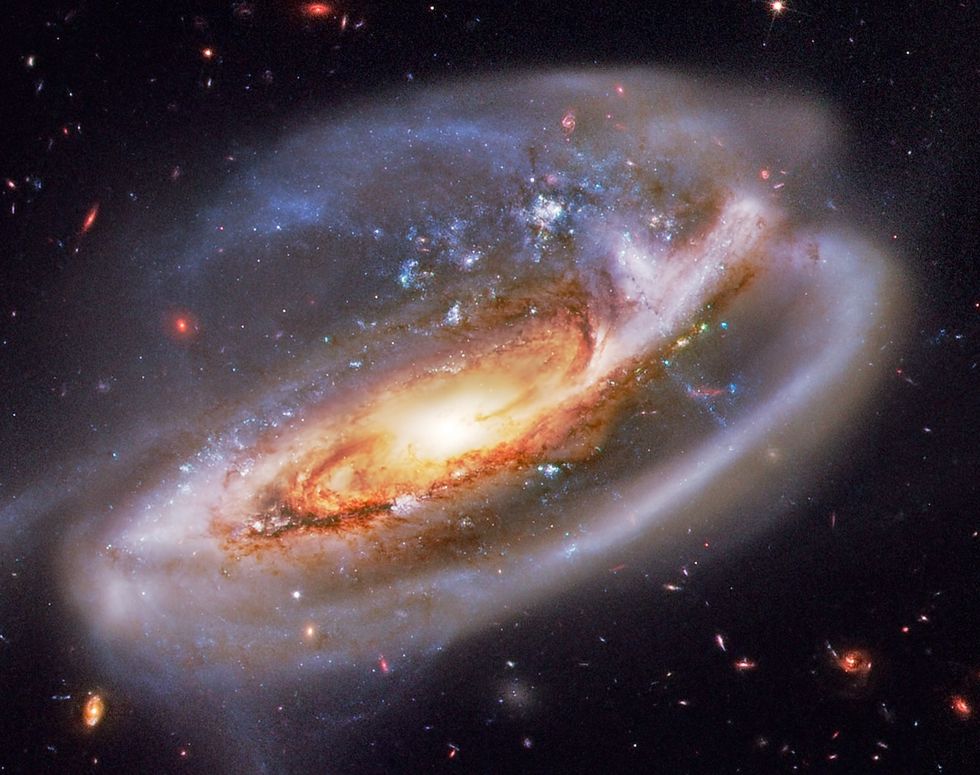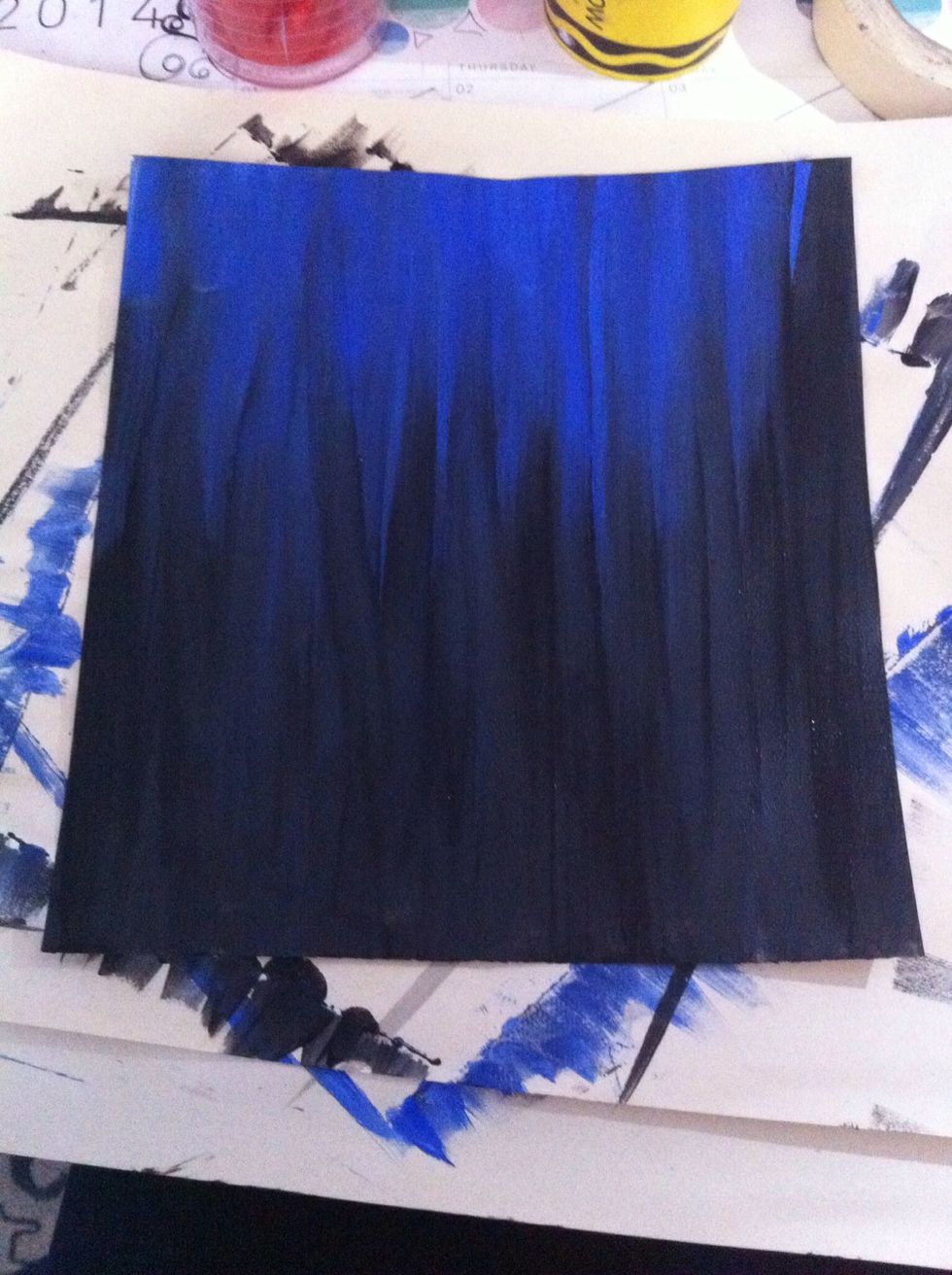 We will start by painting a background. It is totally up to you on how much texture or color you want in the background. I chose to mix black and blue with smoother texture.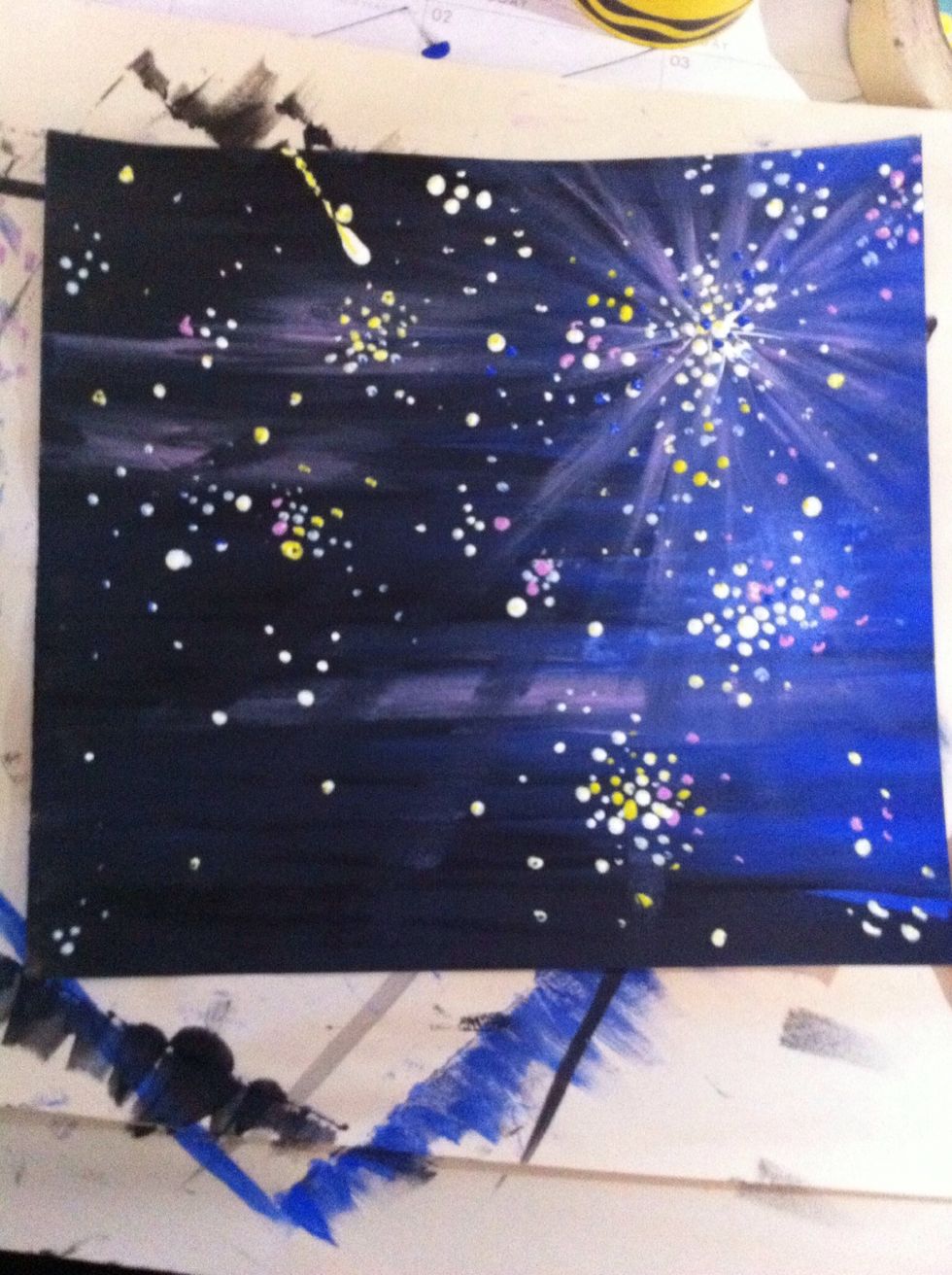 Then start adding dots! We will use acrylic paint and toothpicks to make the dots.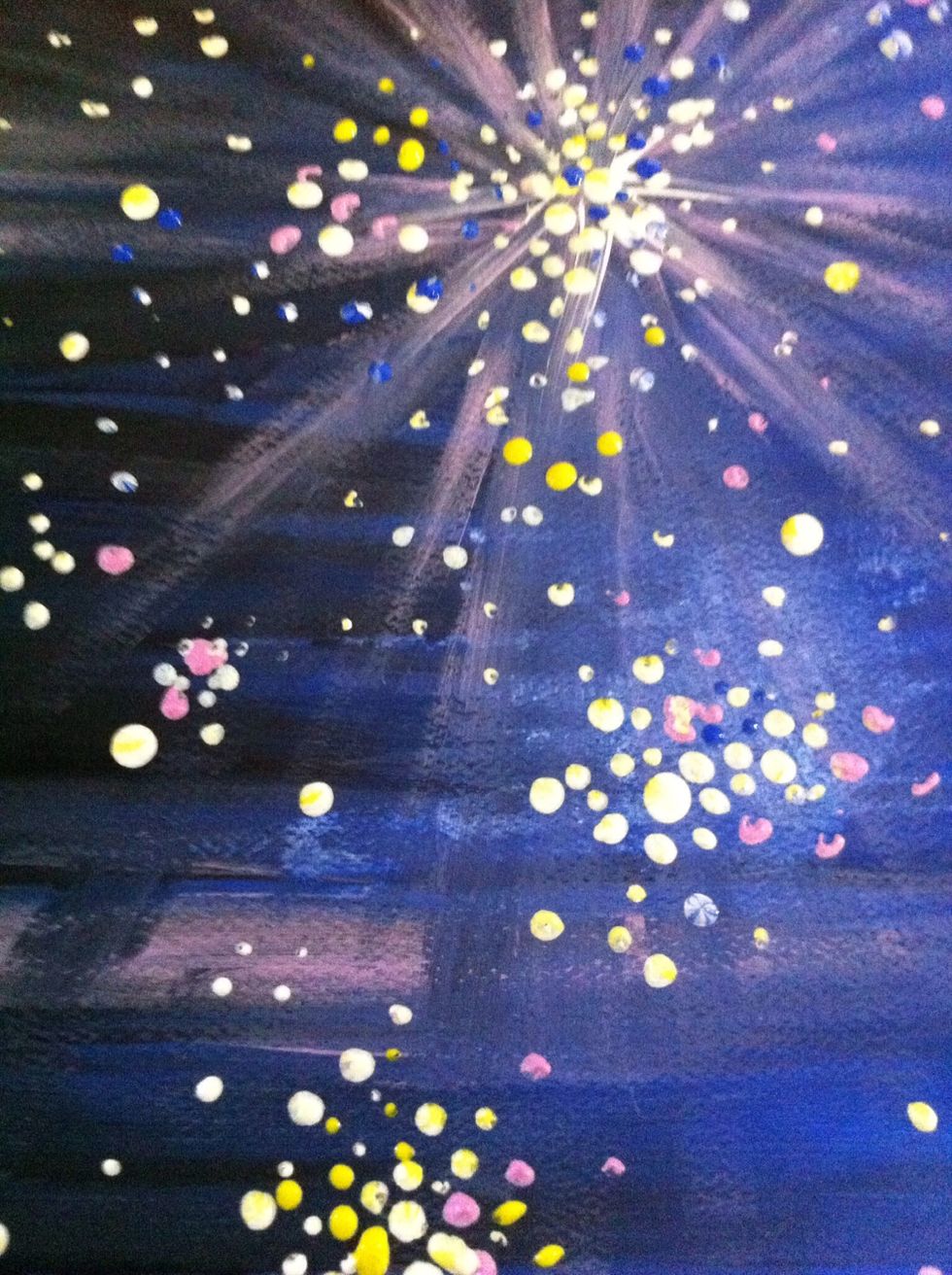 Some areas will need to have concentrated color and dots to create the sense clumps of stars. There should also be variation in the sizes and colors of your dots.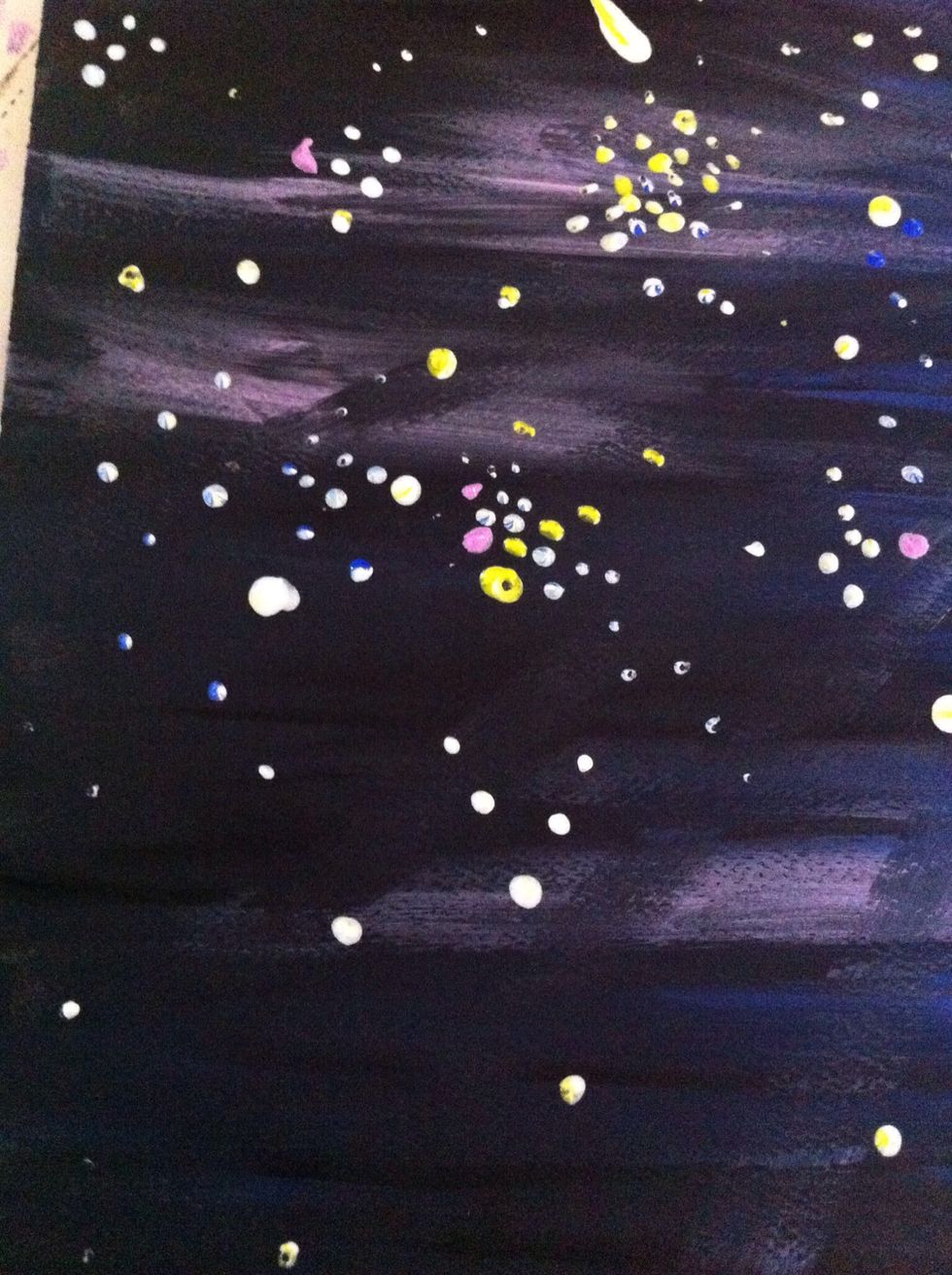 I kept adding texture to the background as I went along.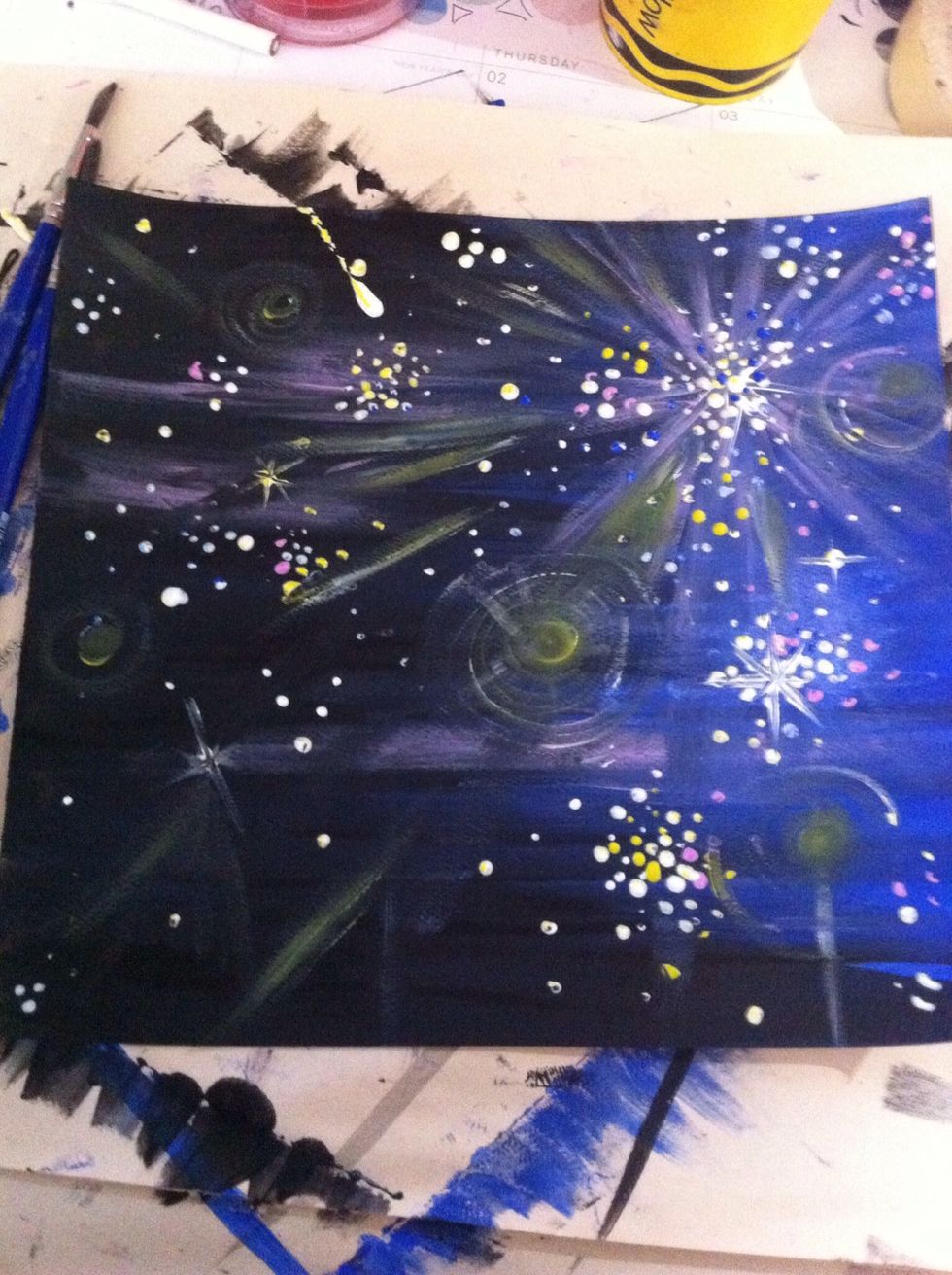 Add star bursts, swirls and anything else you want in YOUR painting. Planets, moons etc! Have fun!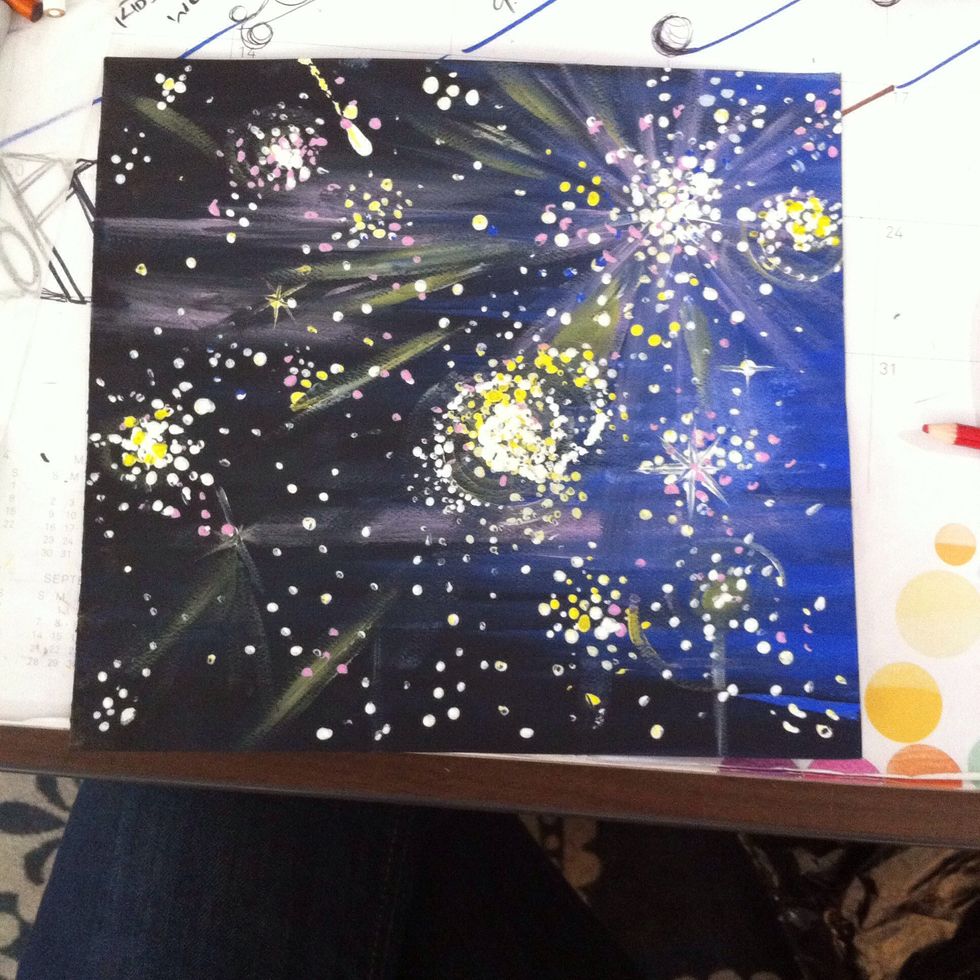 Acrylic canvas sheet
Acrylic paint
Paintbrushes (various sizes)
Toothpicks
Water
Paper towels