How to create a galaxy case
This tutorial is on how to make a galaxy case using an iPhone 5 but you can use another case/device.
3
Note: I will not be painting a case I will be painting paper and putting it between the phone and case I will be doing another guide but painting the case.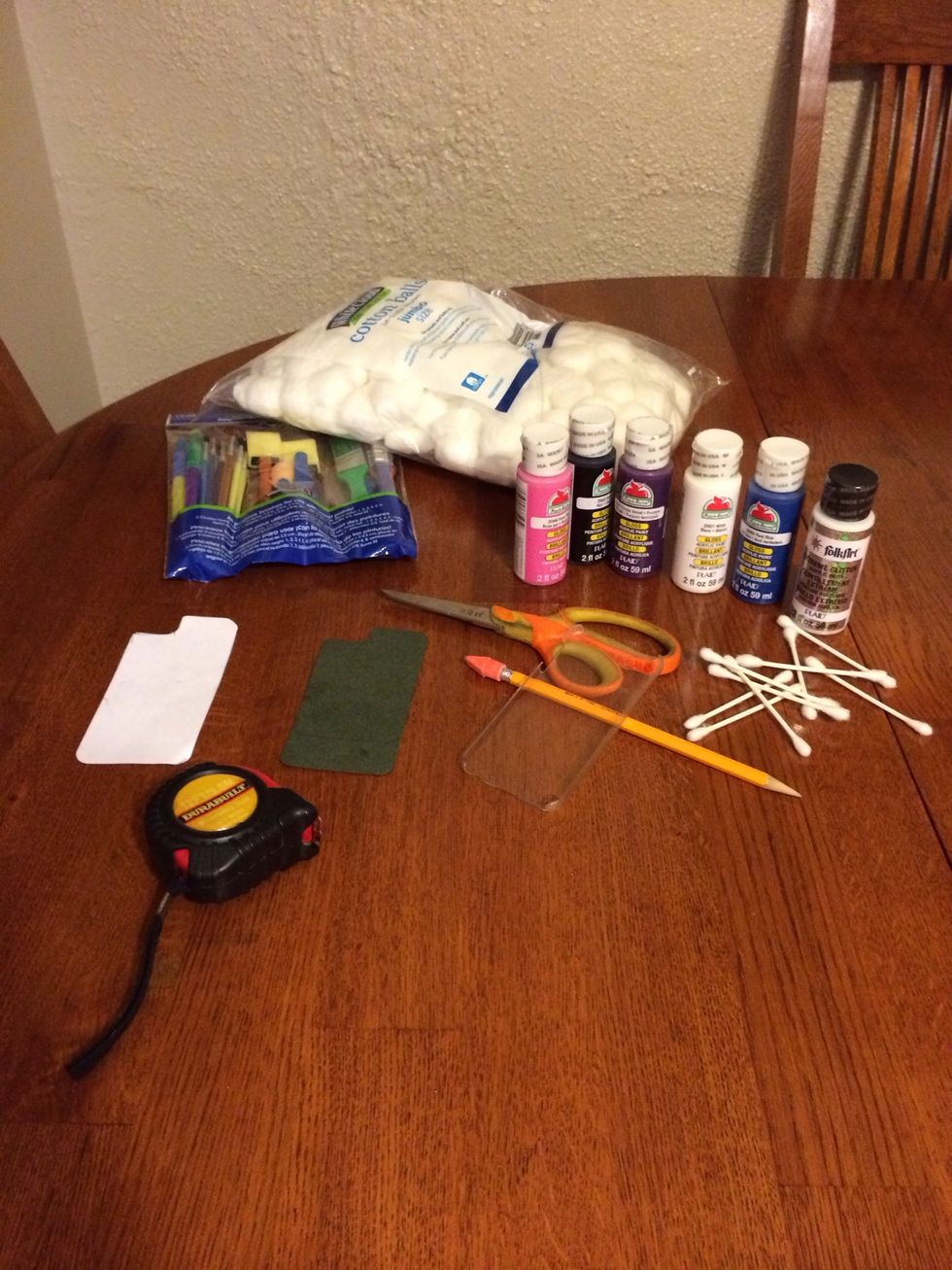 Here are the materials you will need.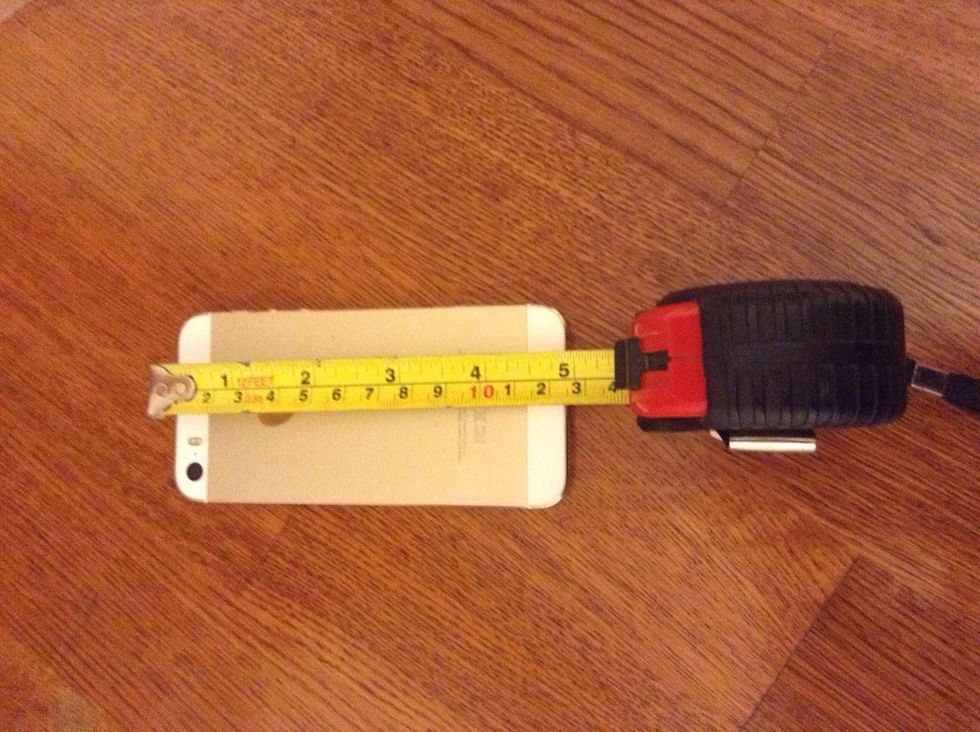 First step: Measure your device length and width. (leave space for your camera!!!!)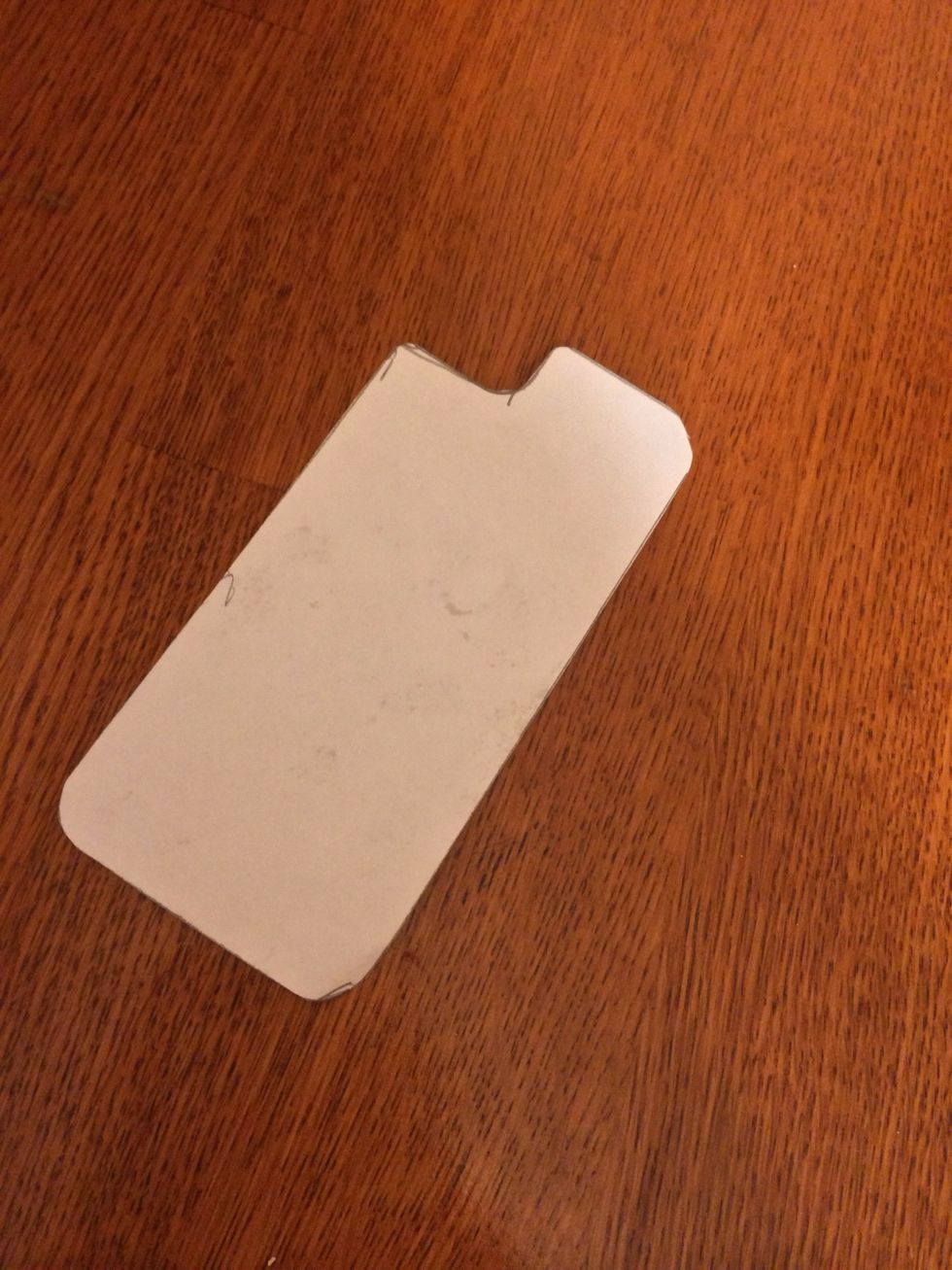 This how mine looked like.
Now copy your measurements on to a piece of paper and then cut it out.
Then copy the template on to the card stock and then cut it out.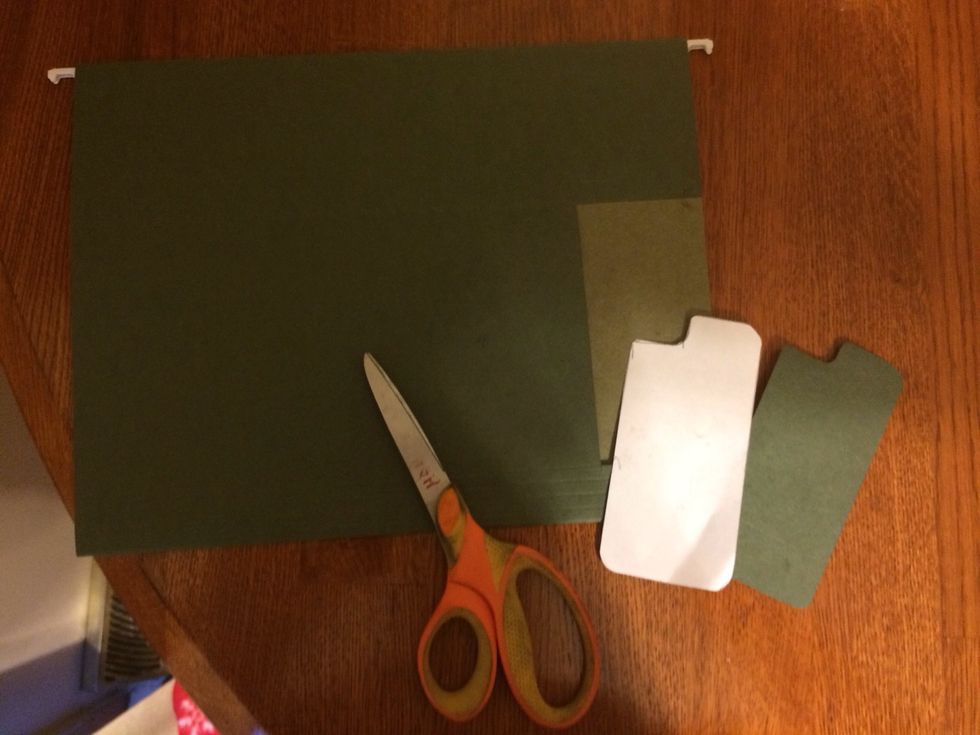 Here is what I used and how the template looks like. (Click on the photo to see full image)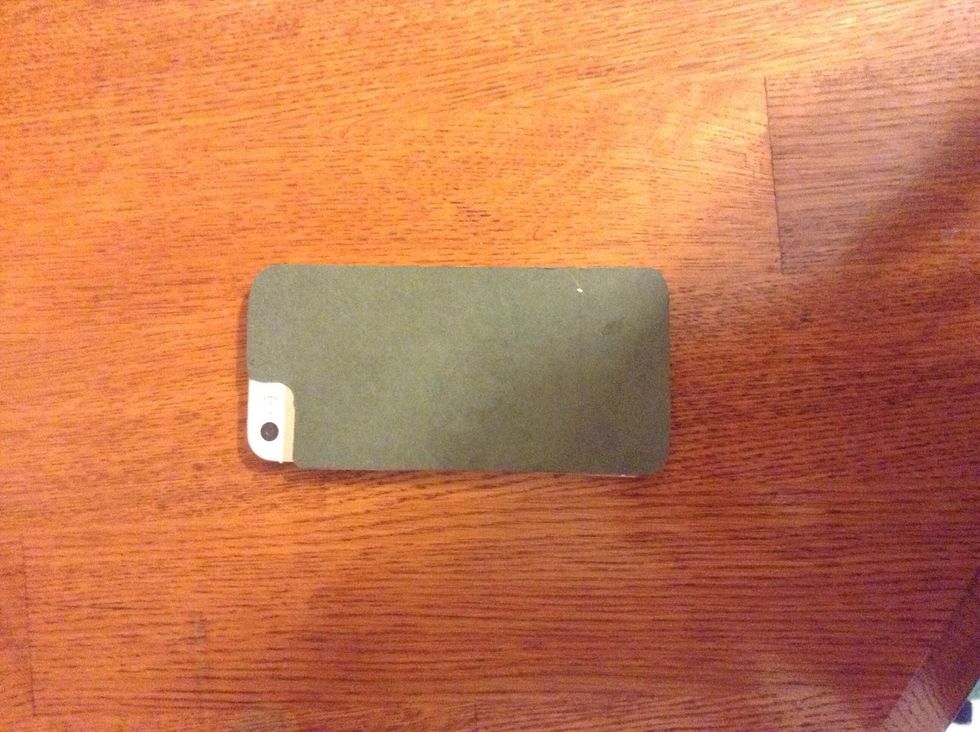 Make sure it fits your phone.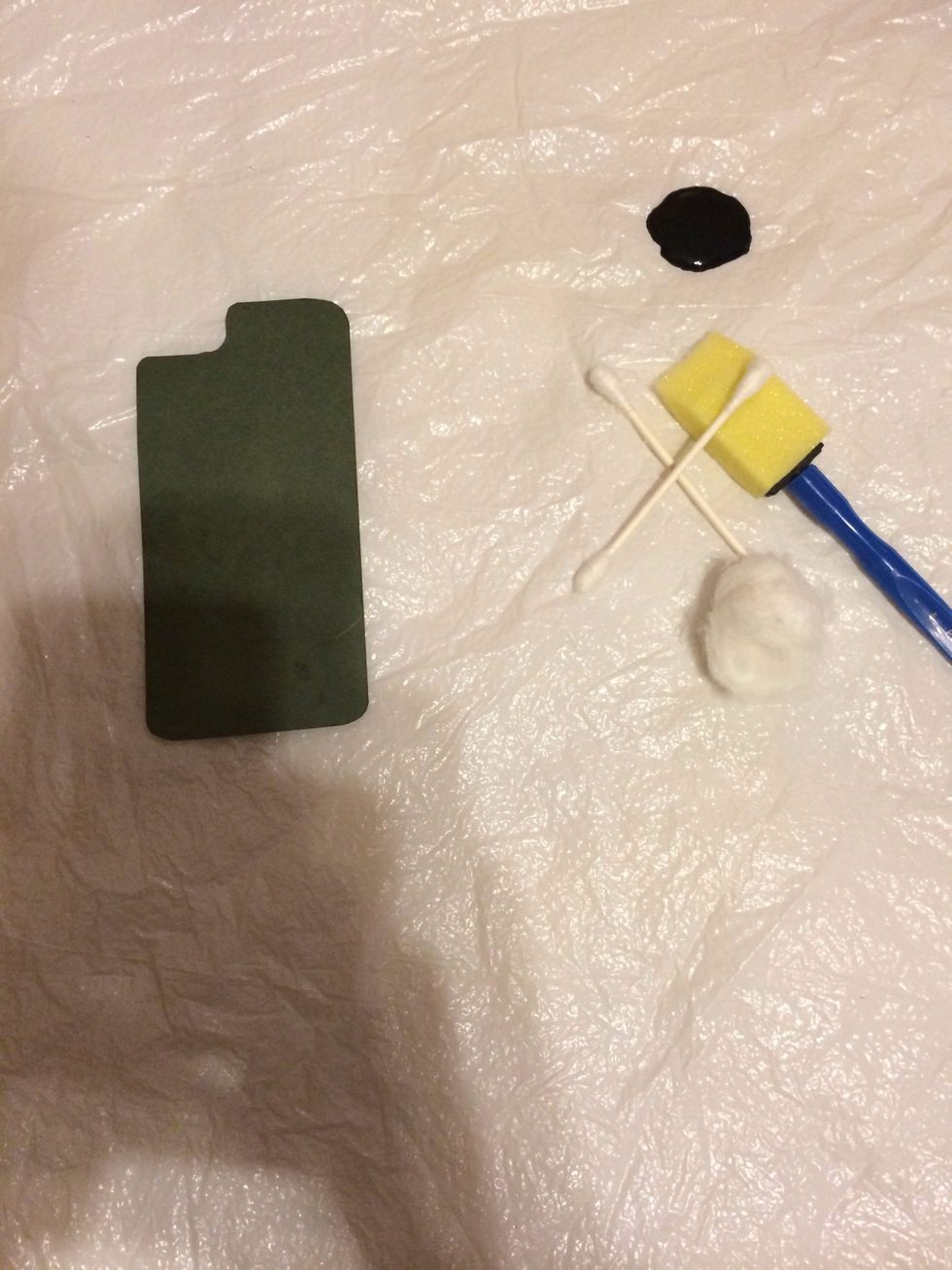 Now grab black paint and paint sponge, paint the whole thing black but put it where your camera goes on the right spot.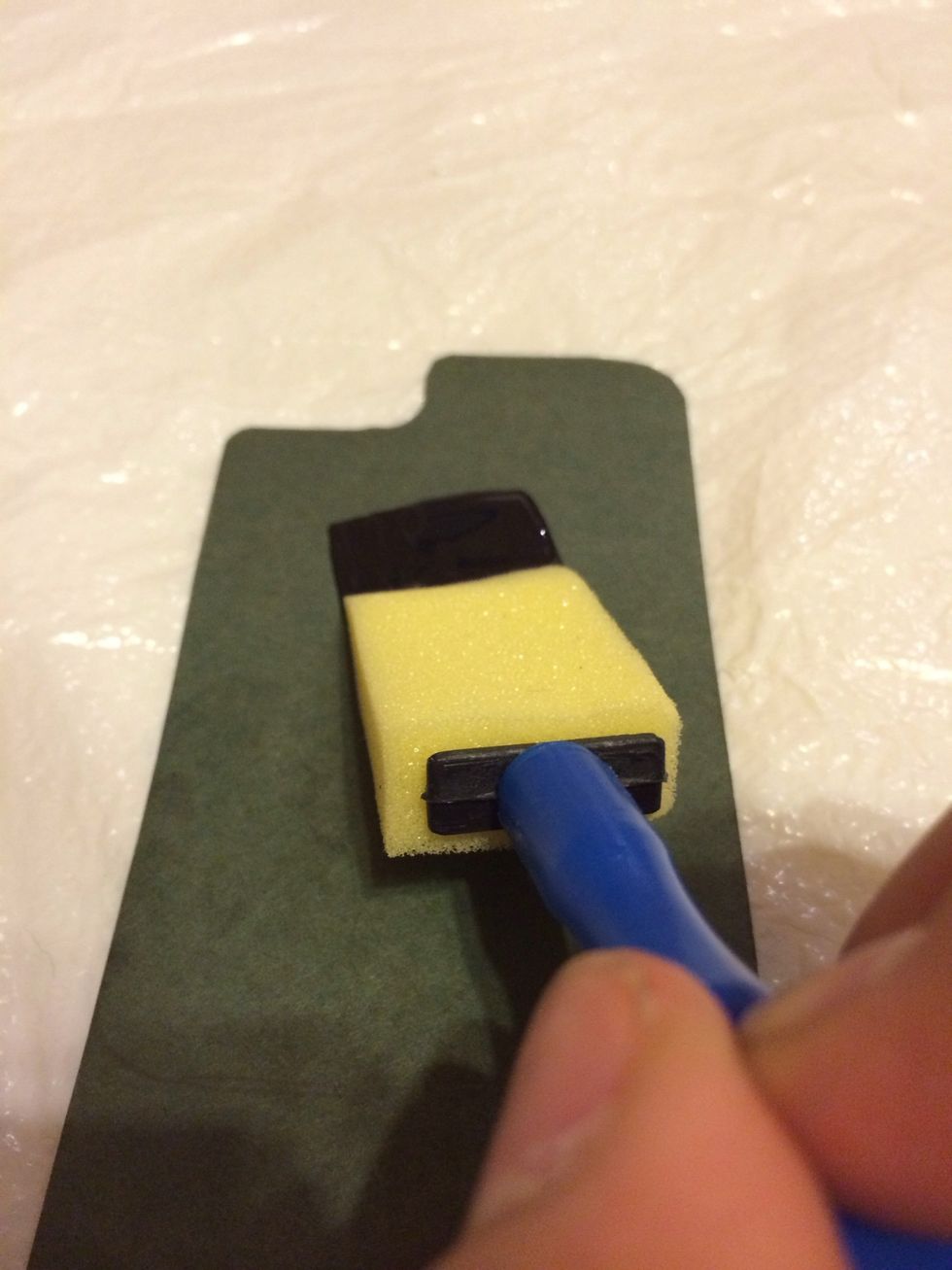 Start painting!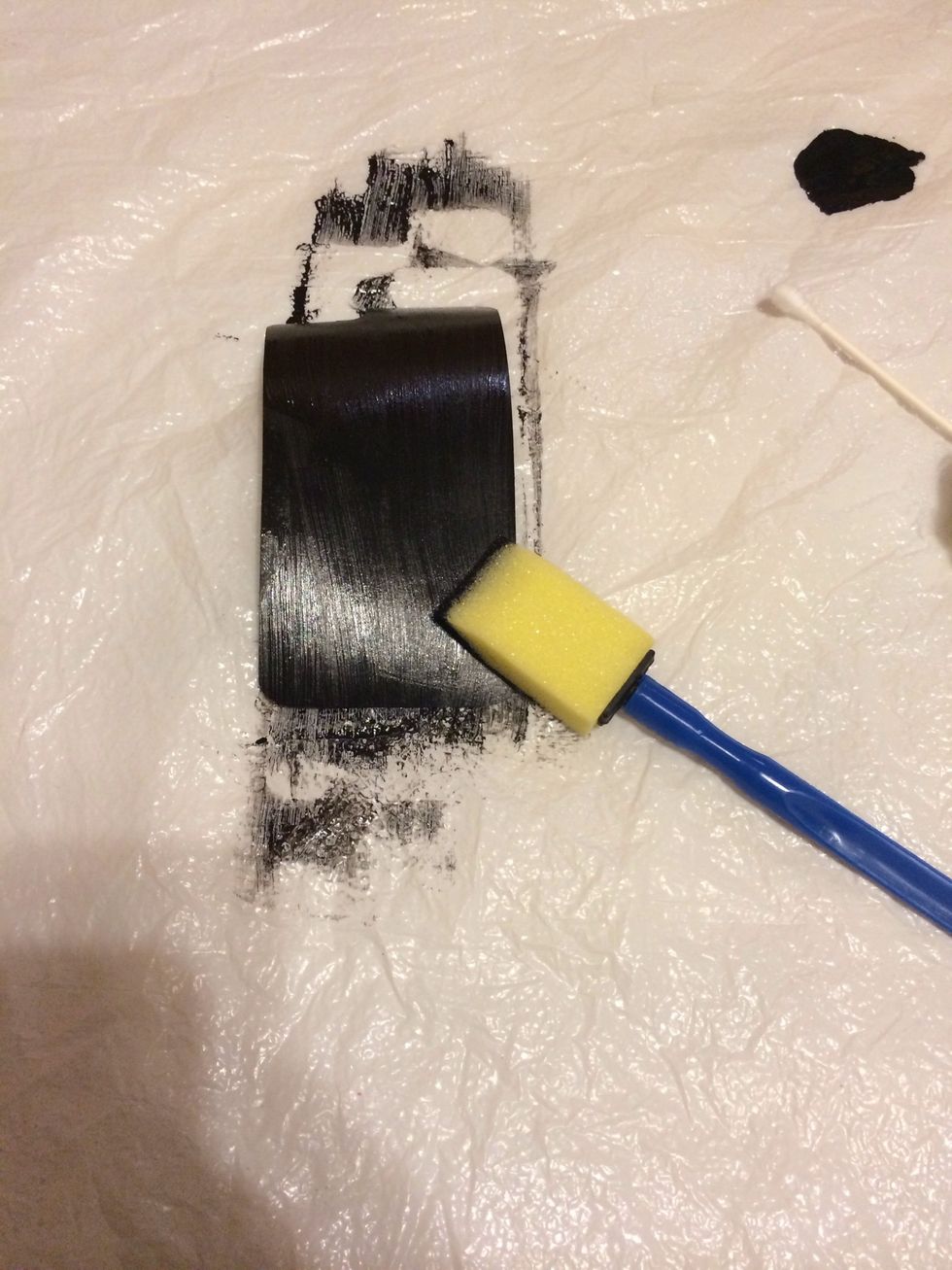 This is how it will look when it's done.
Once it's done drying get your blue paint and white paint to make a light blue. Put it on the top corner.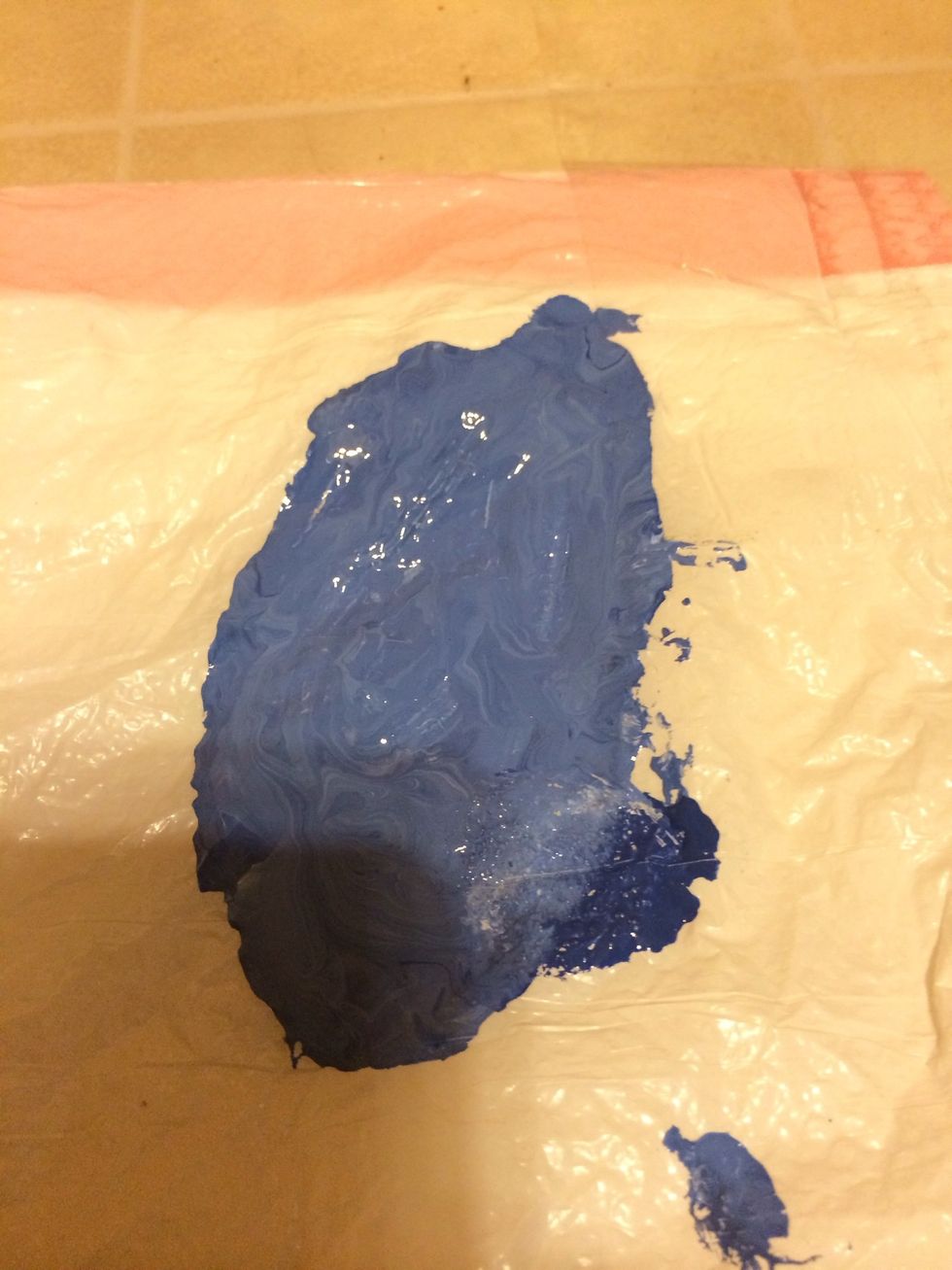 Here's what I did with the blue and white.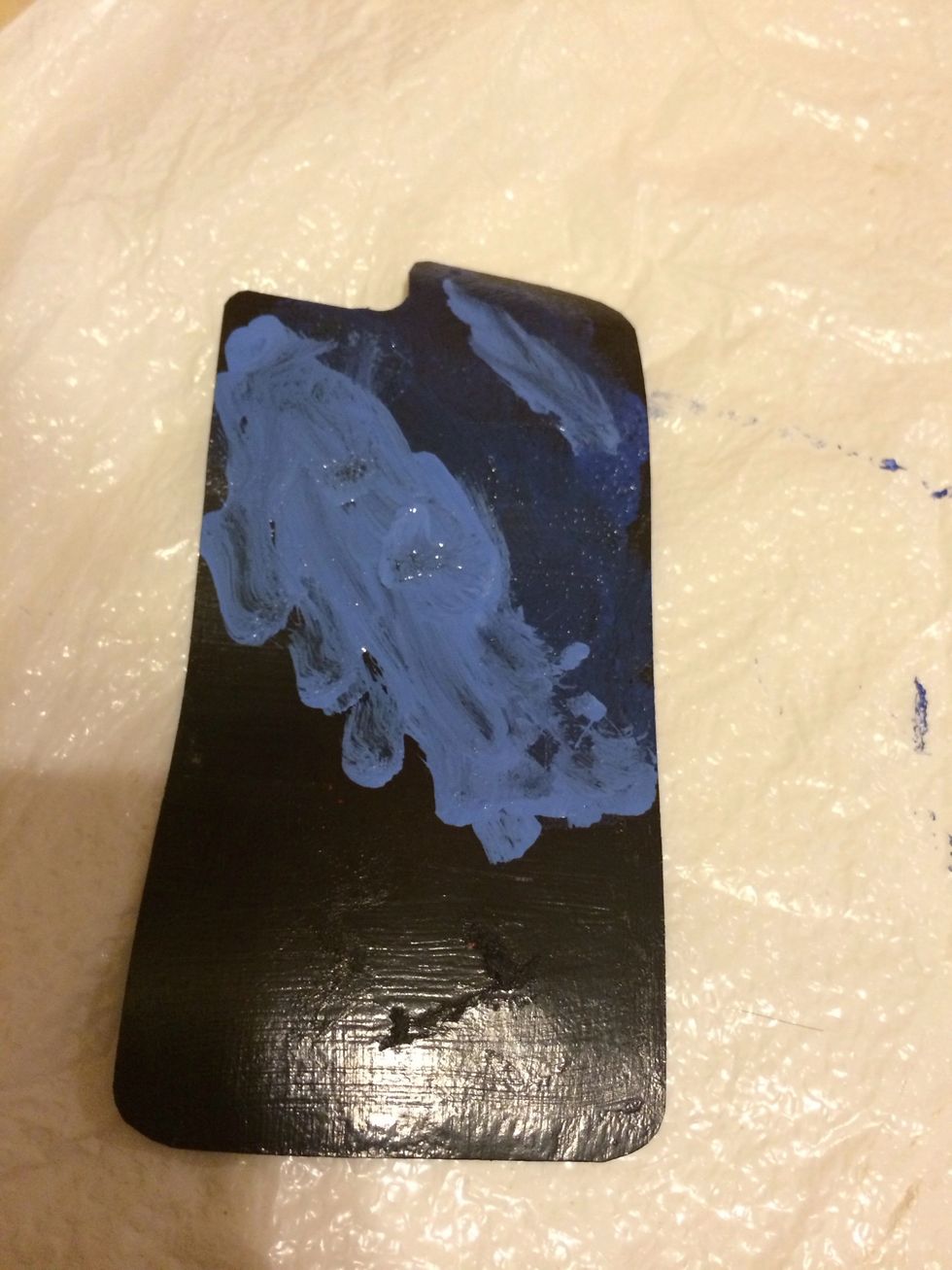 Now normal blue and put it next to the light blue and make the light blue fade into the blue.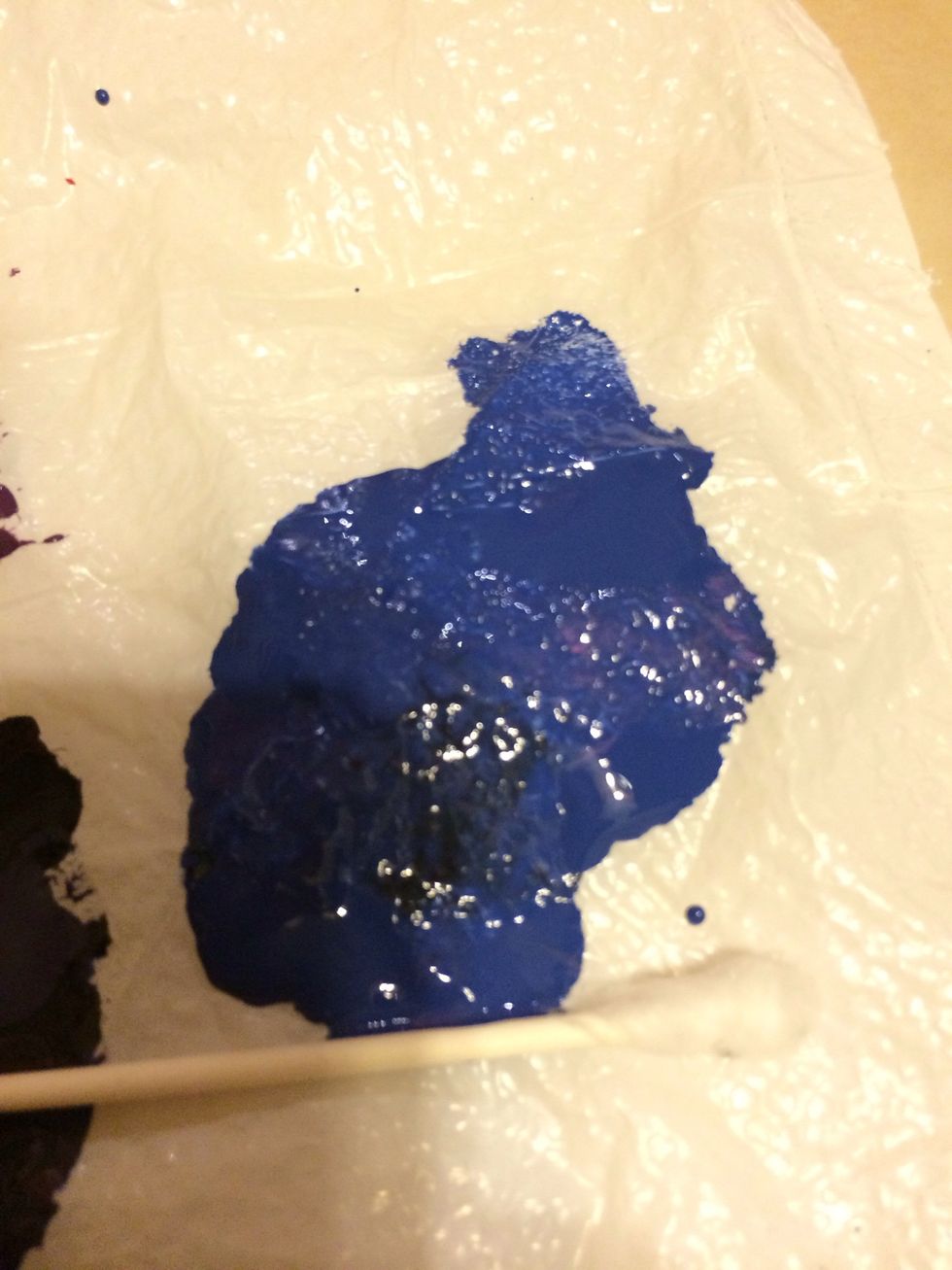 Here's the blue I used.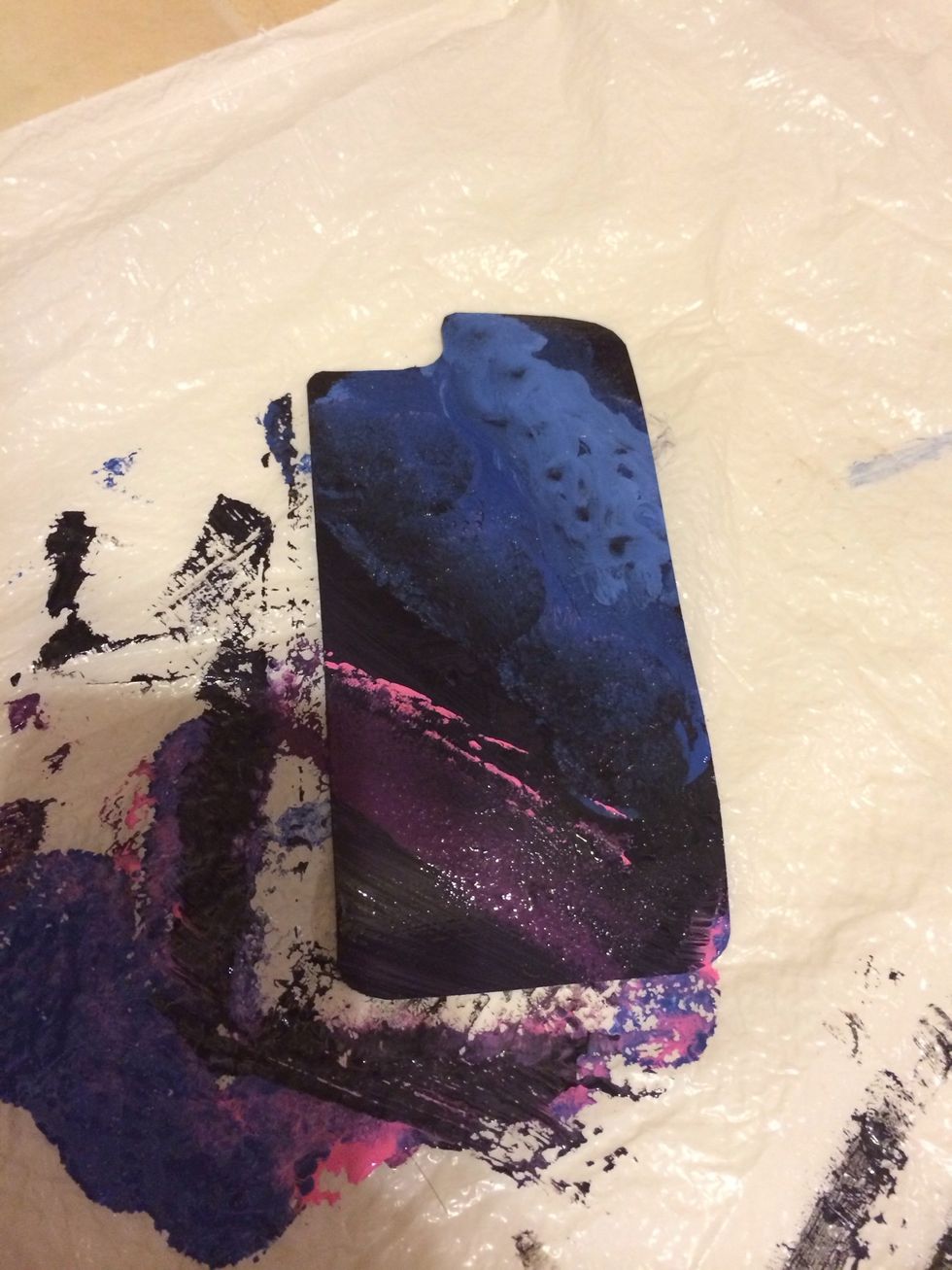 Next leave a black space next to the blue space and make the blue fade into the black.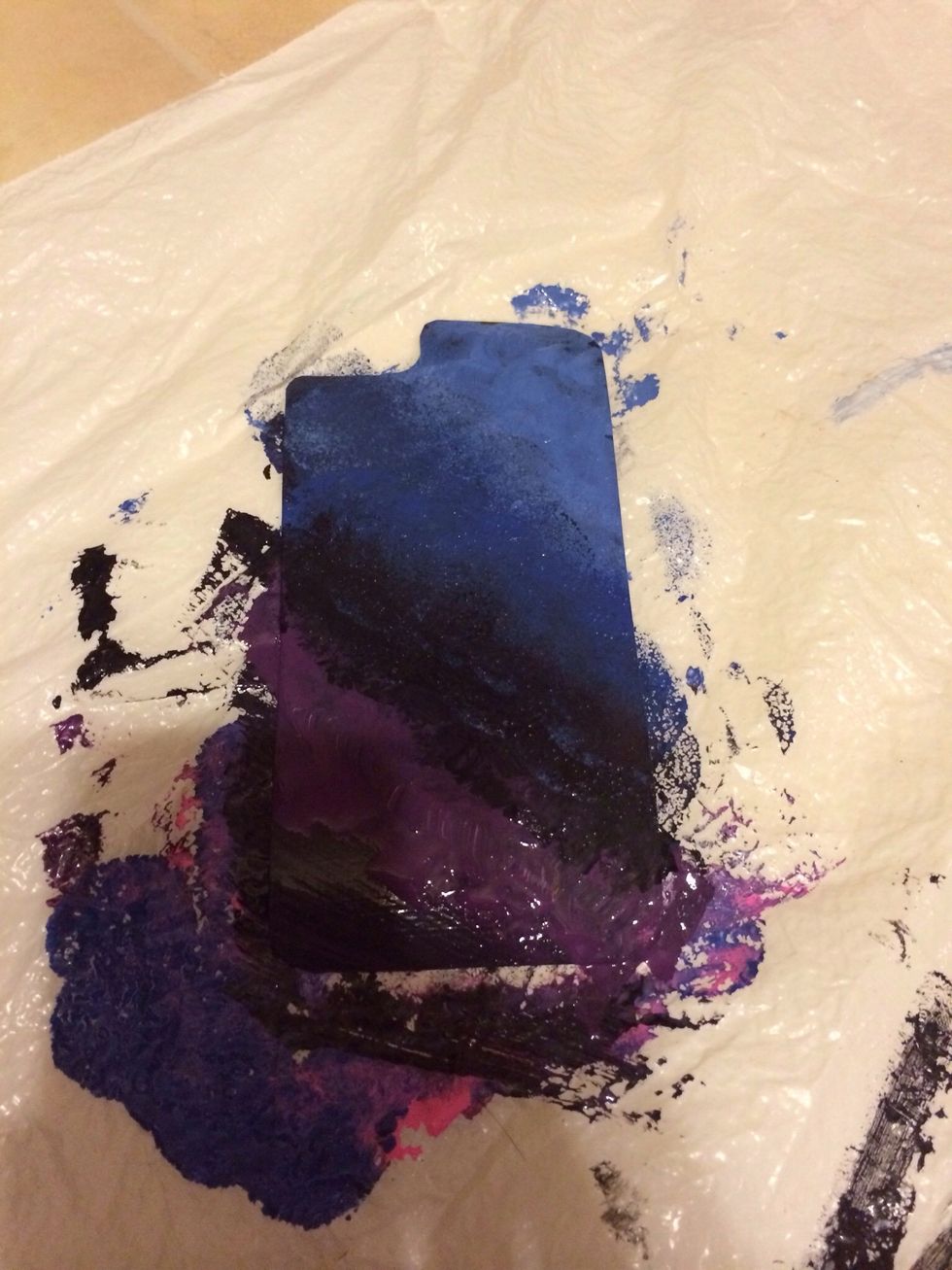 Next grab purple and do the same thing except next to the black and make black face into purple.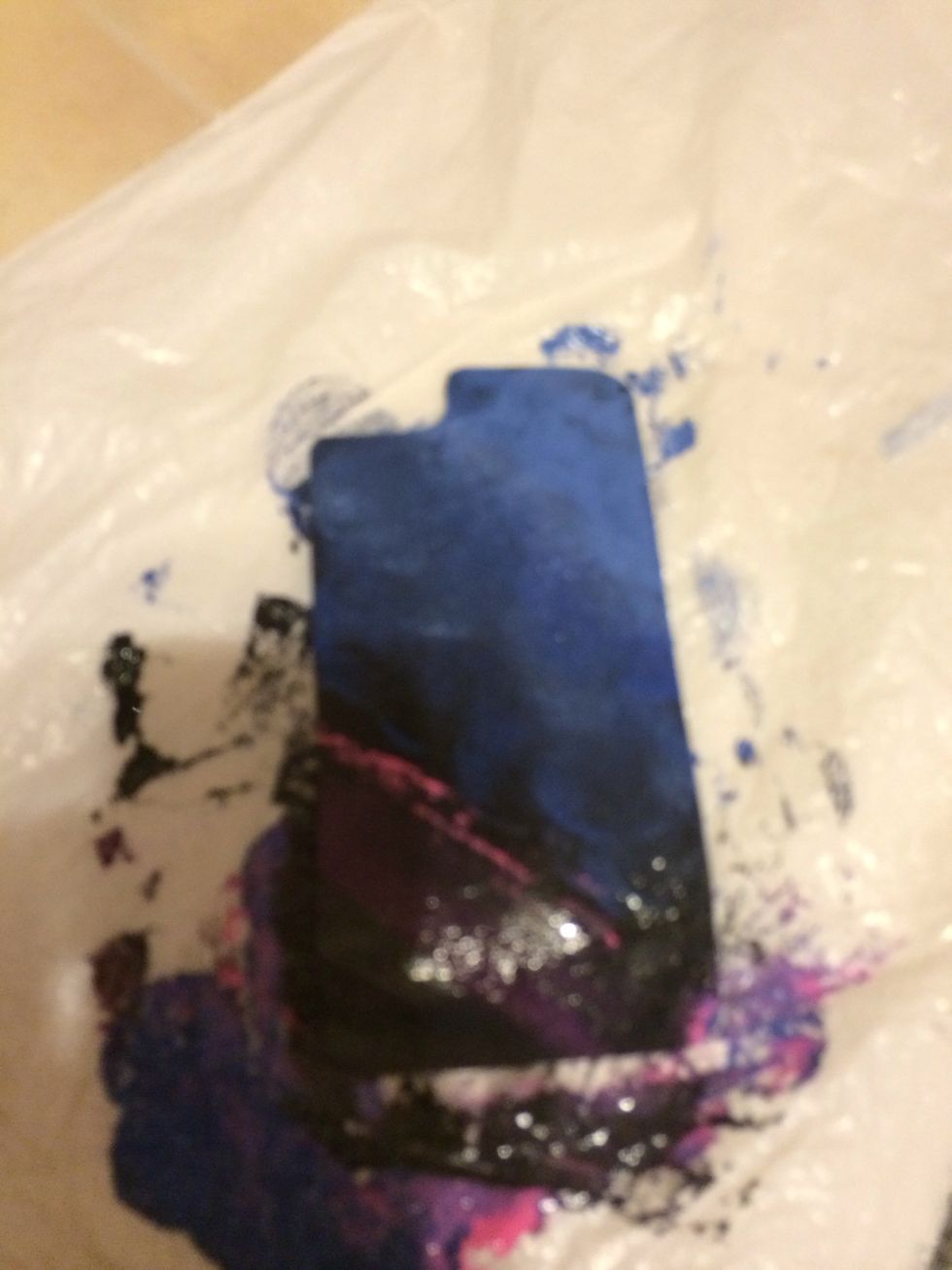 Here's how it looks like.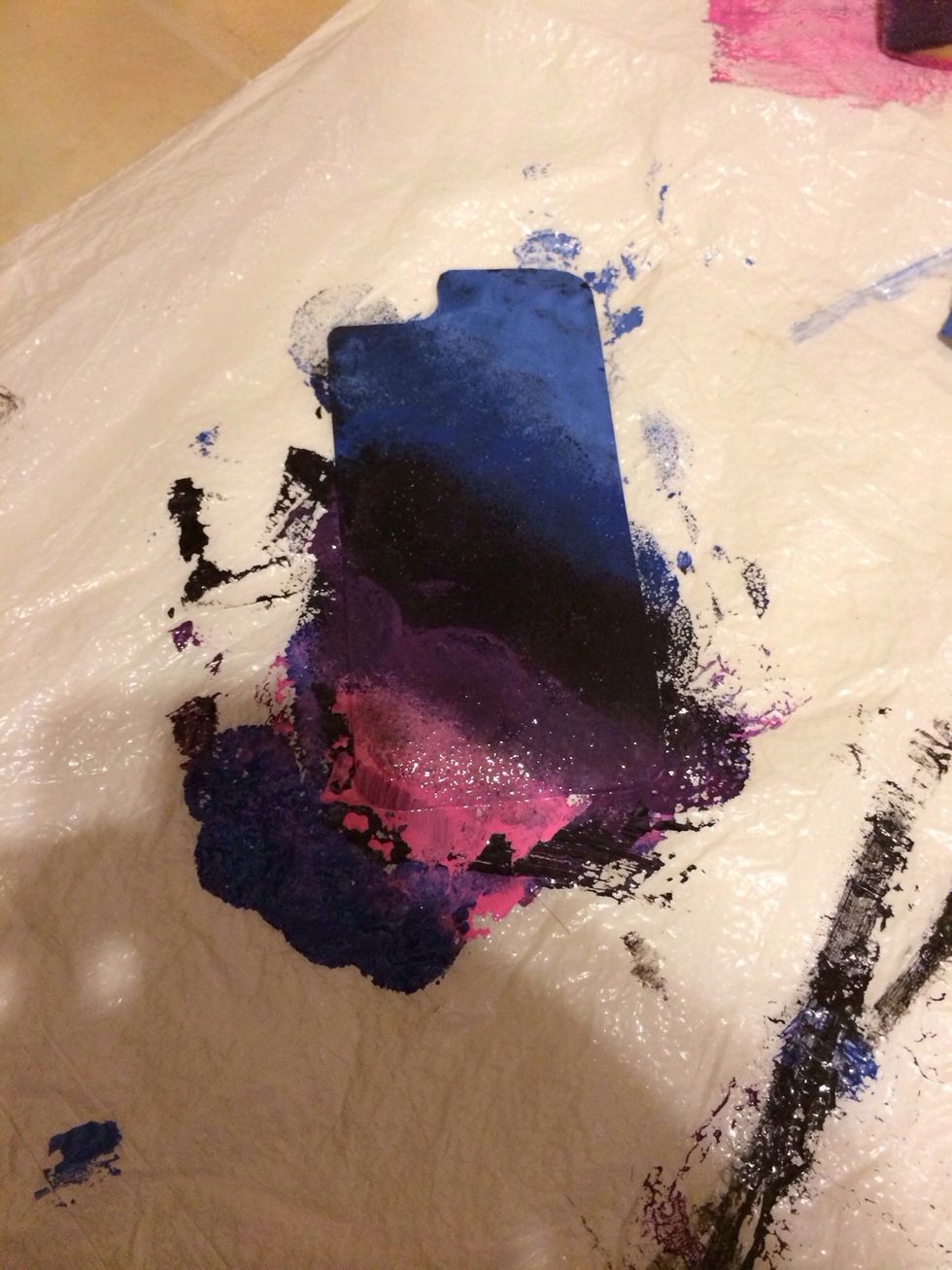 Now add pink and make purple fade into pink.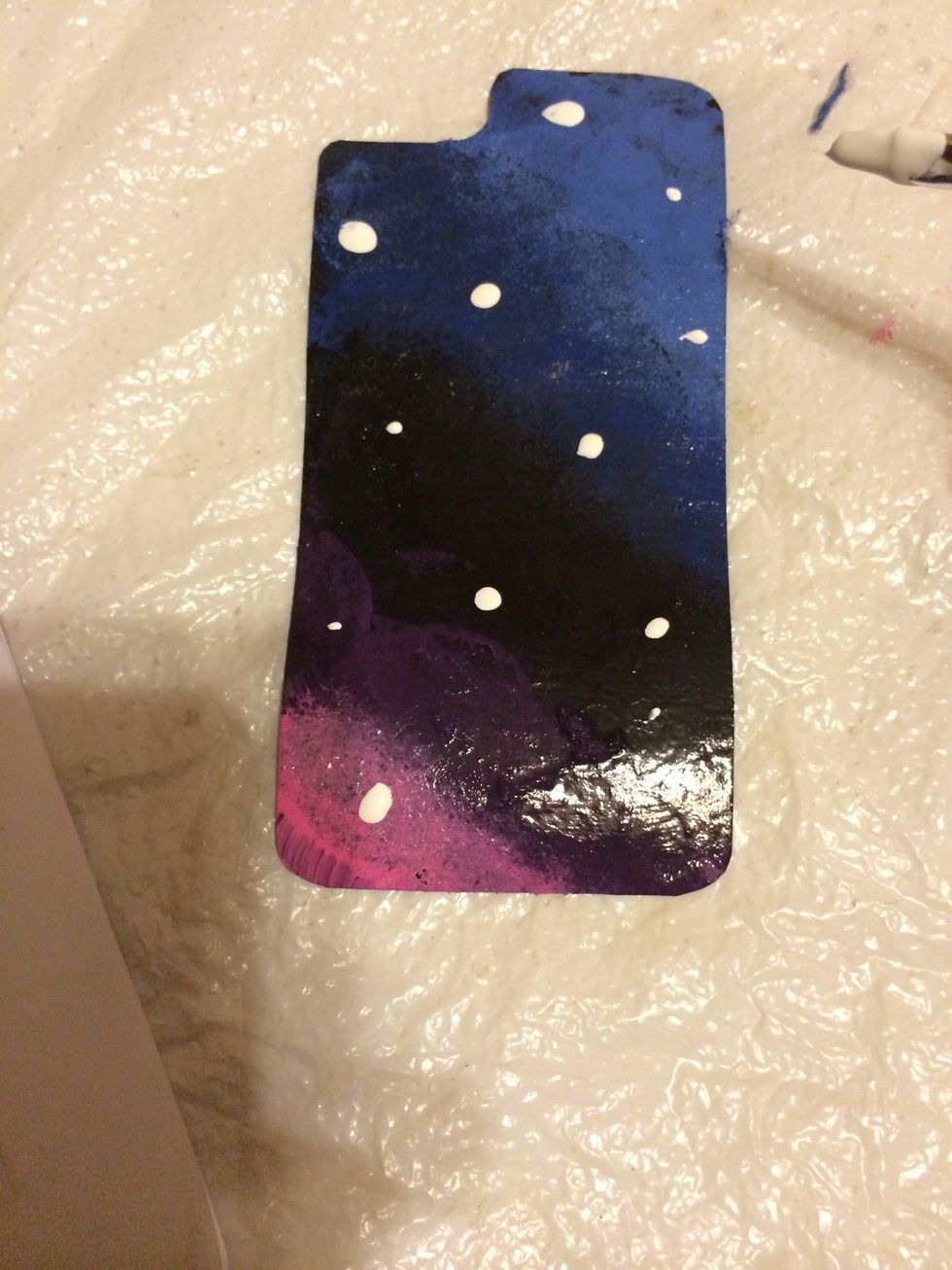 Grab white and your small paint brush and put small dots in random spots.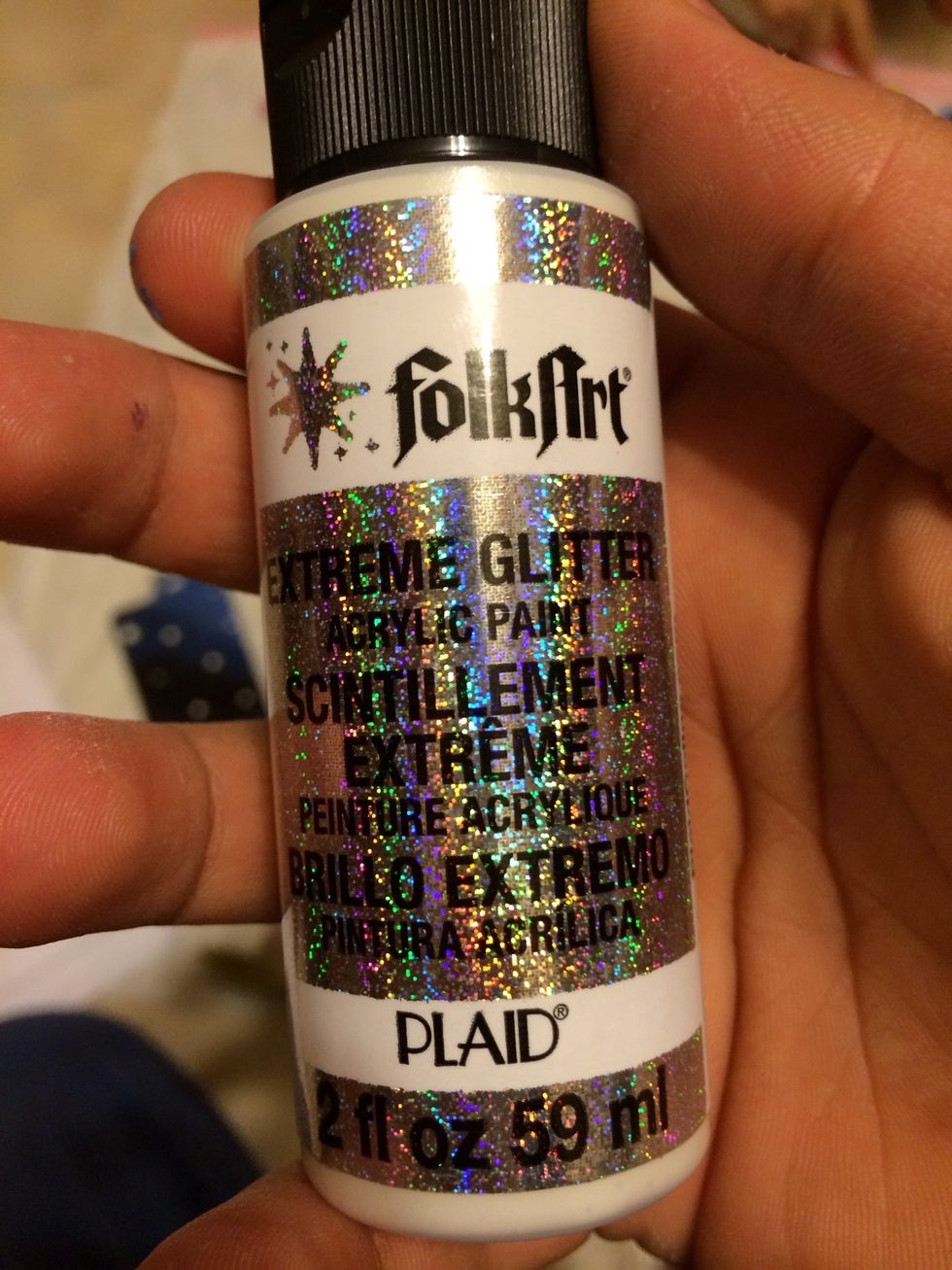 Time for glitter! Paint the whole thing with the glitter paint.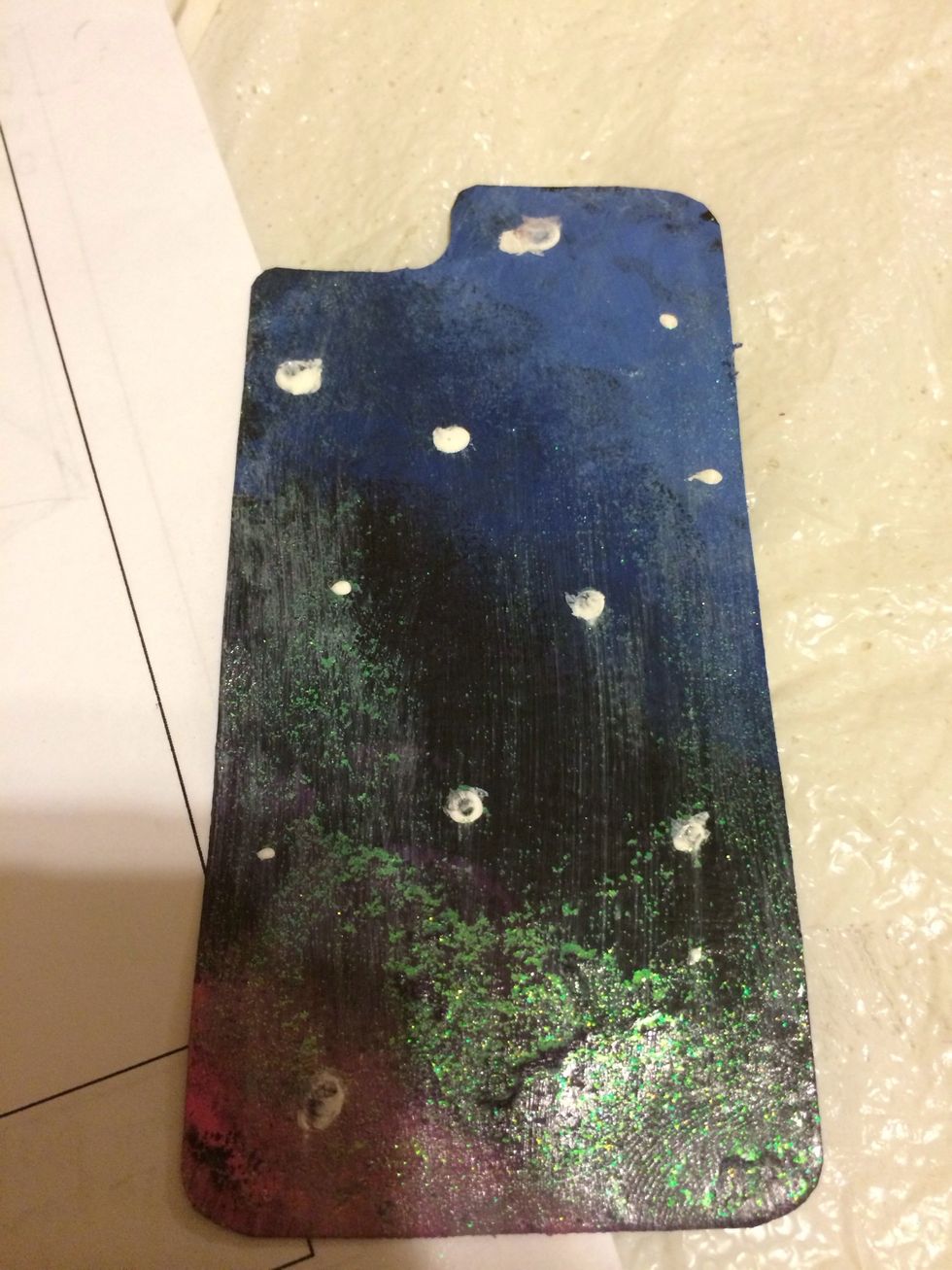 Here's the finished product and now slip it into the middle of your clear case and congrats you're done with your case. (The easy way)
Here are the colors I used.
Now I will make a case but painting it with the same design but without pink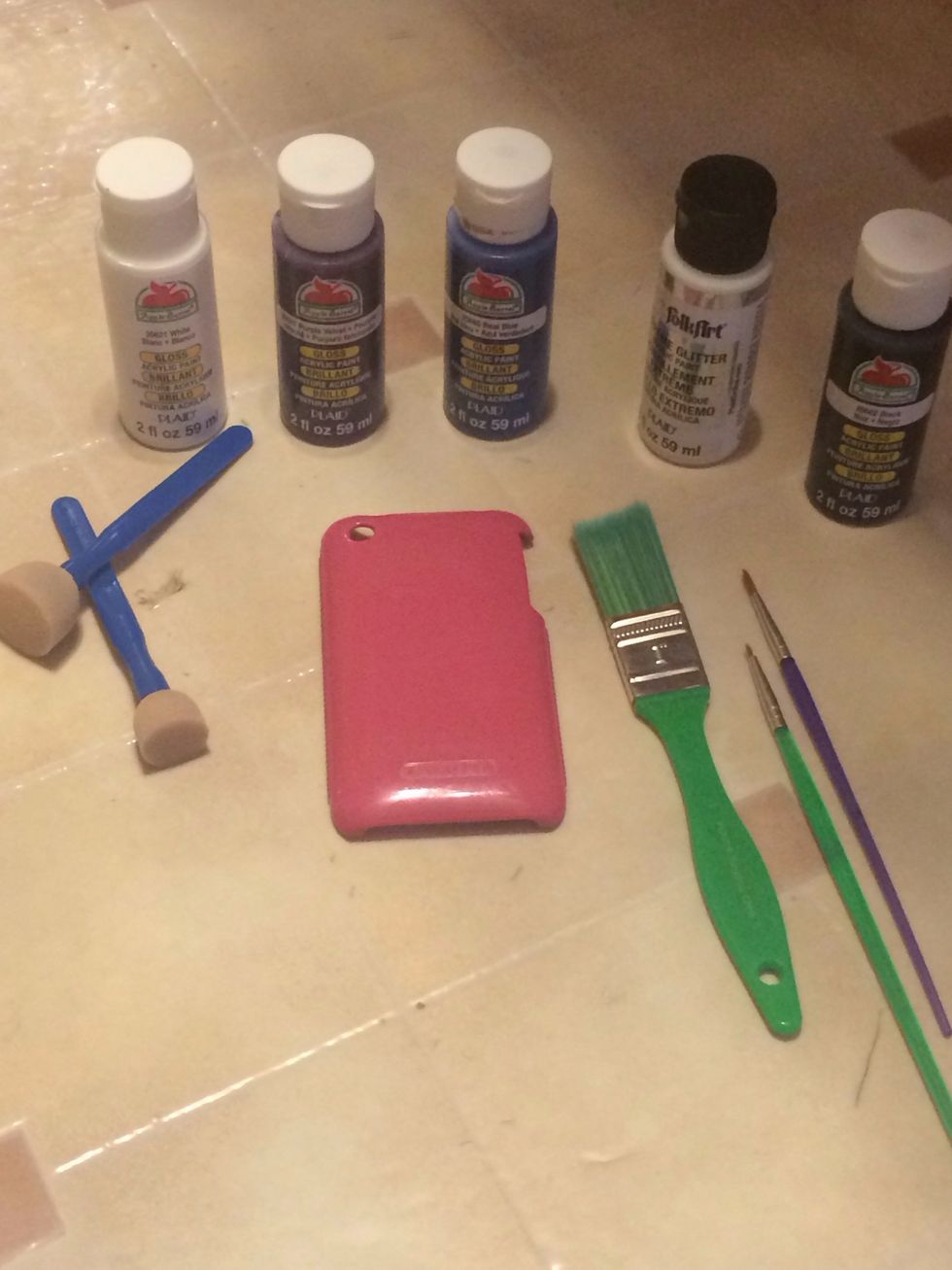 Supplies needed for this guide.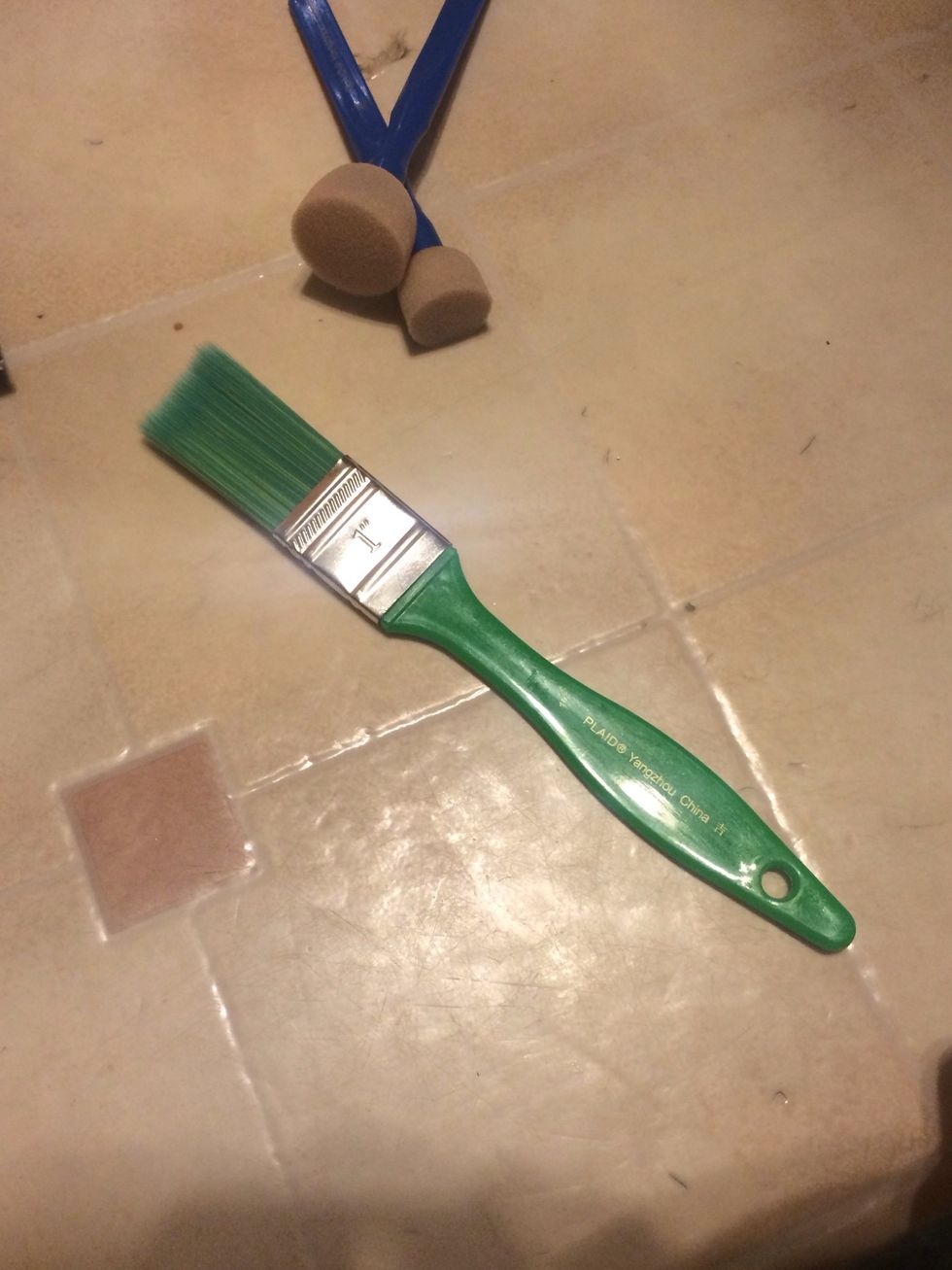 I found that it is better to use this then the paint sponge.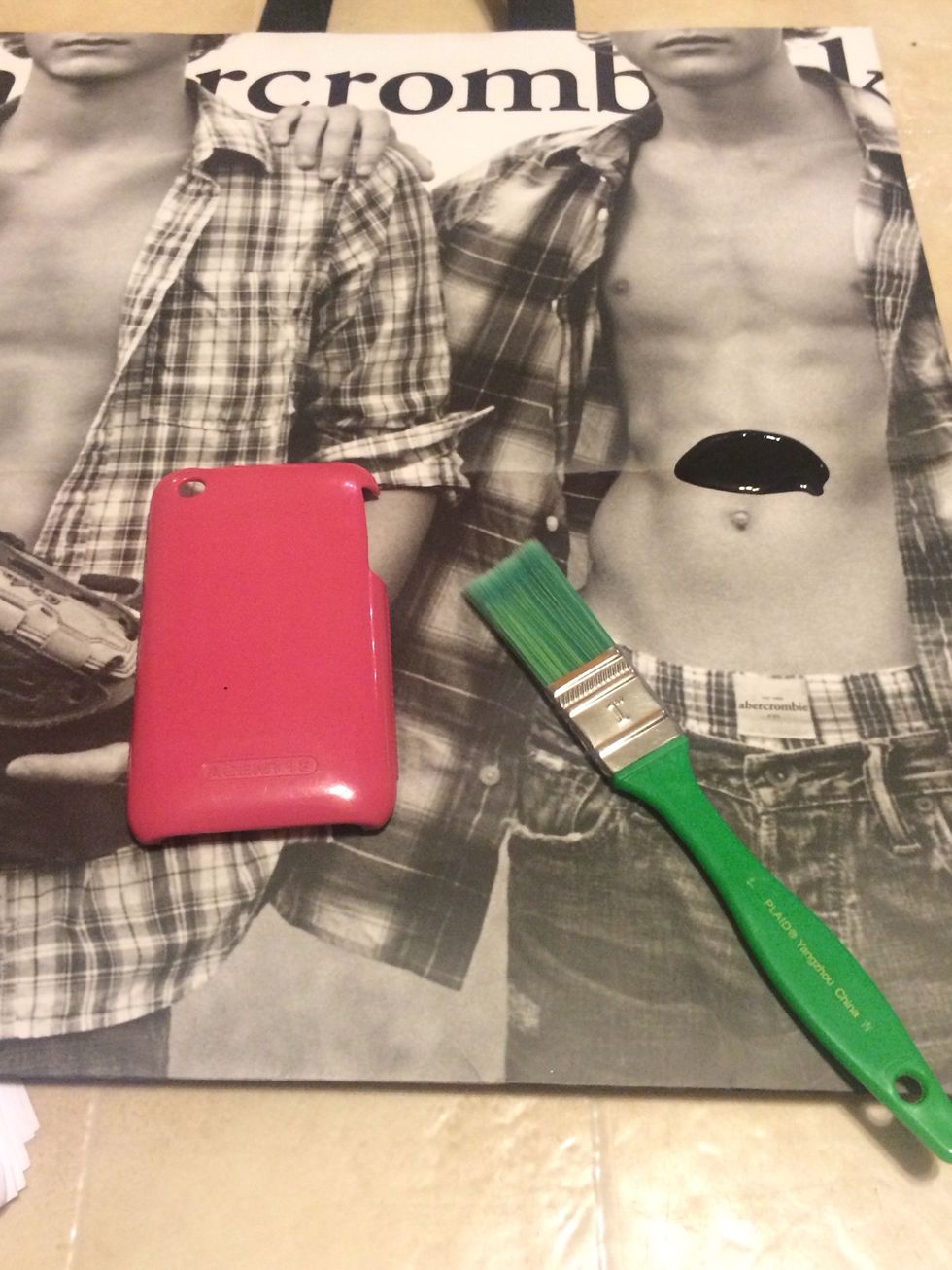 First paint the whole case black.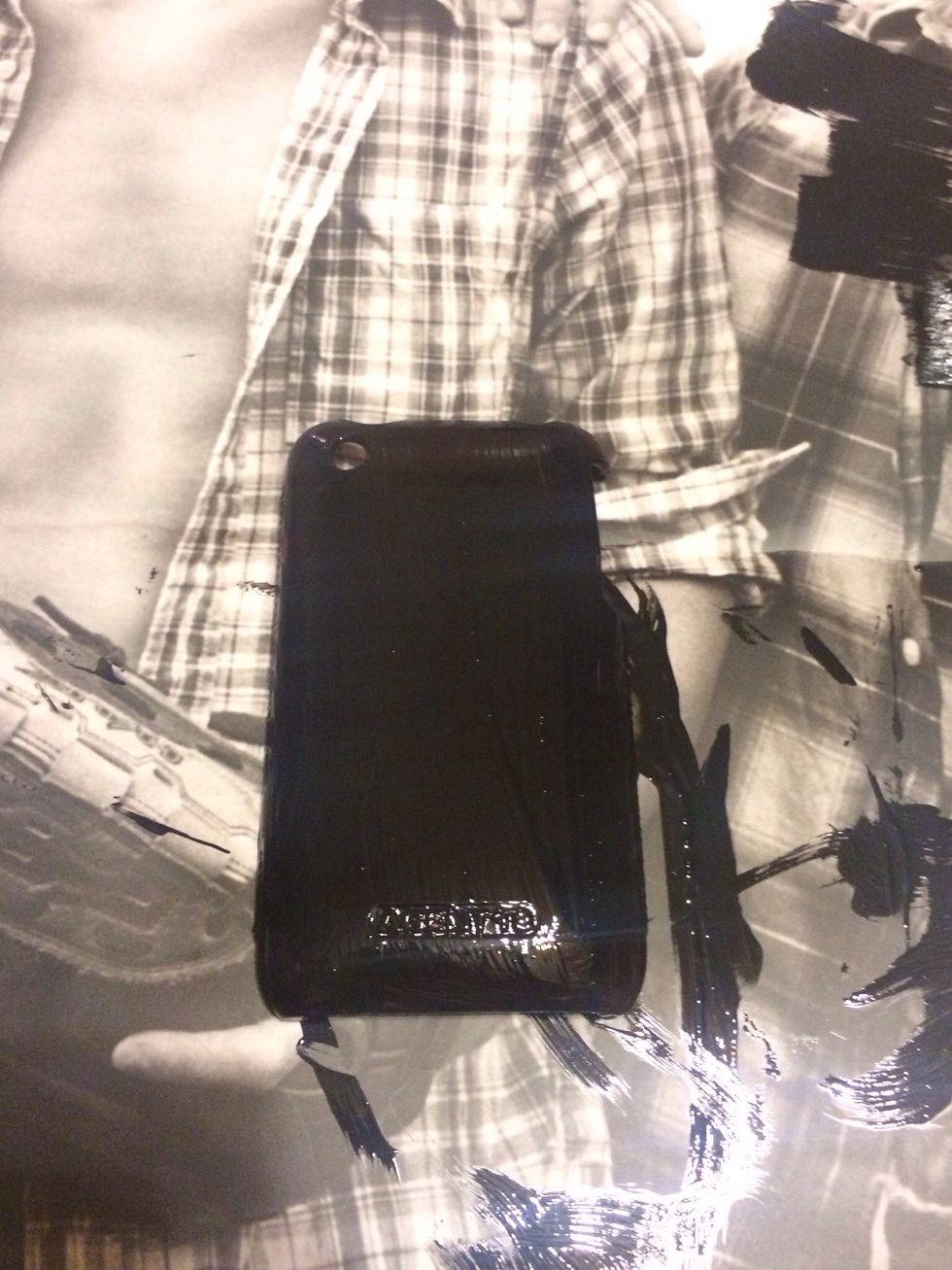 Finished case but not dried.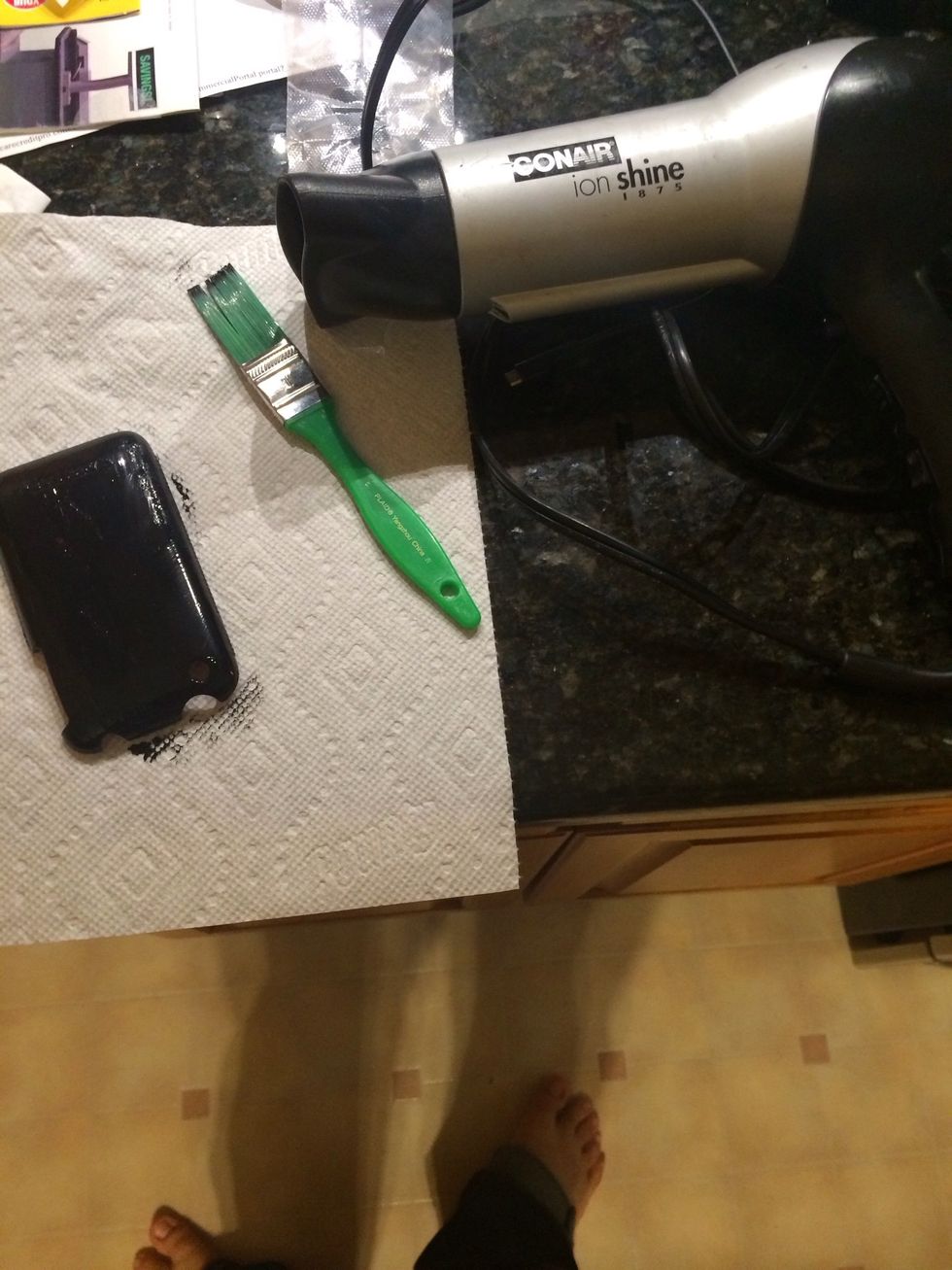 I used a blow dryer to speed things up. I put mine on high and hot.
Now grave white and blue.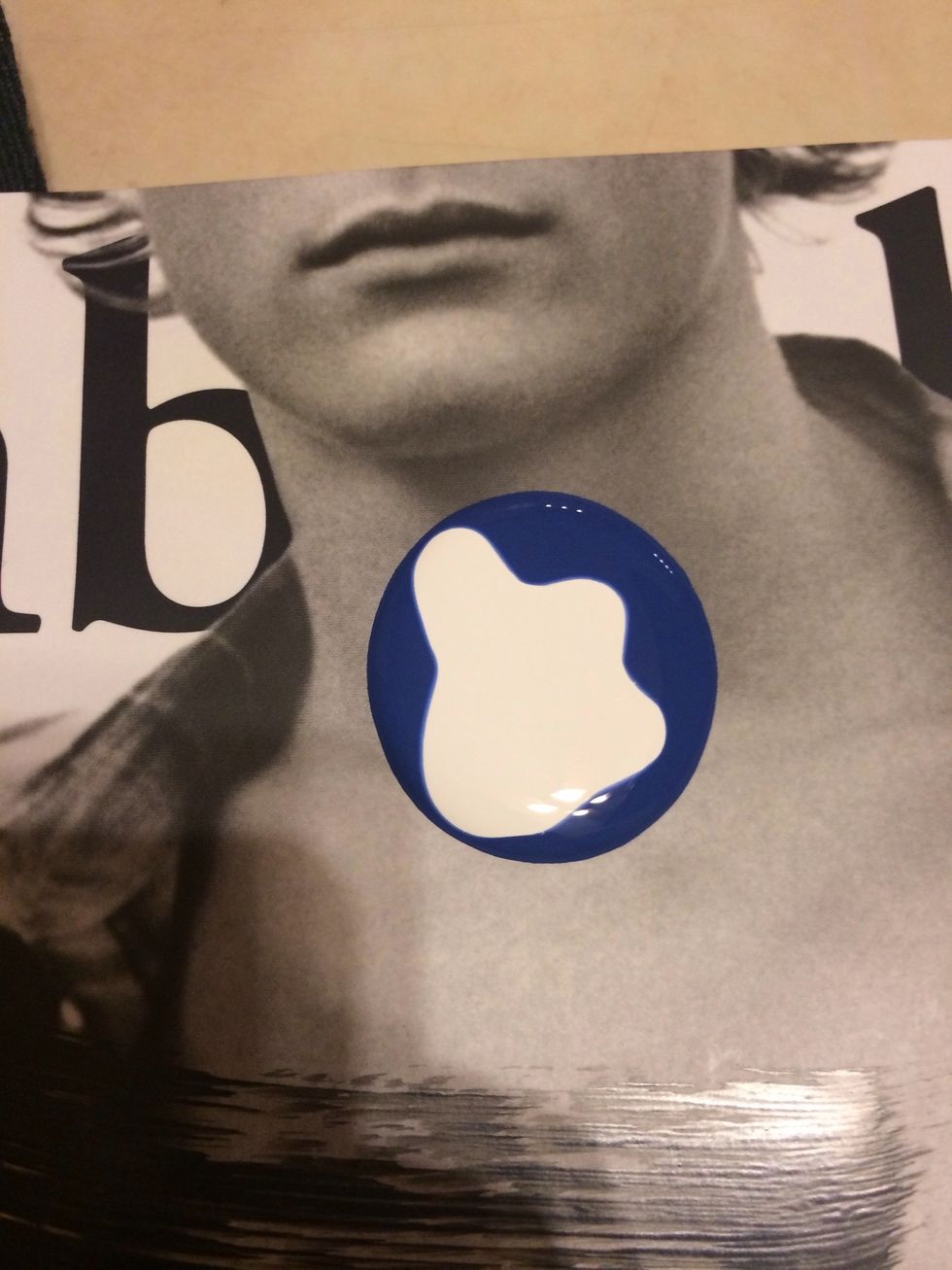 And mix.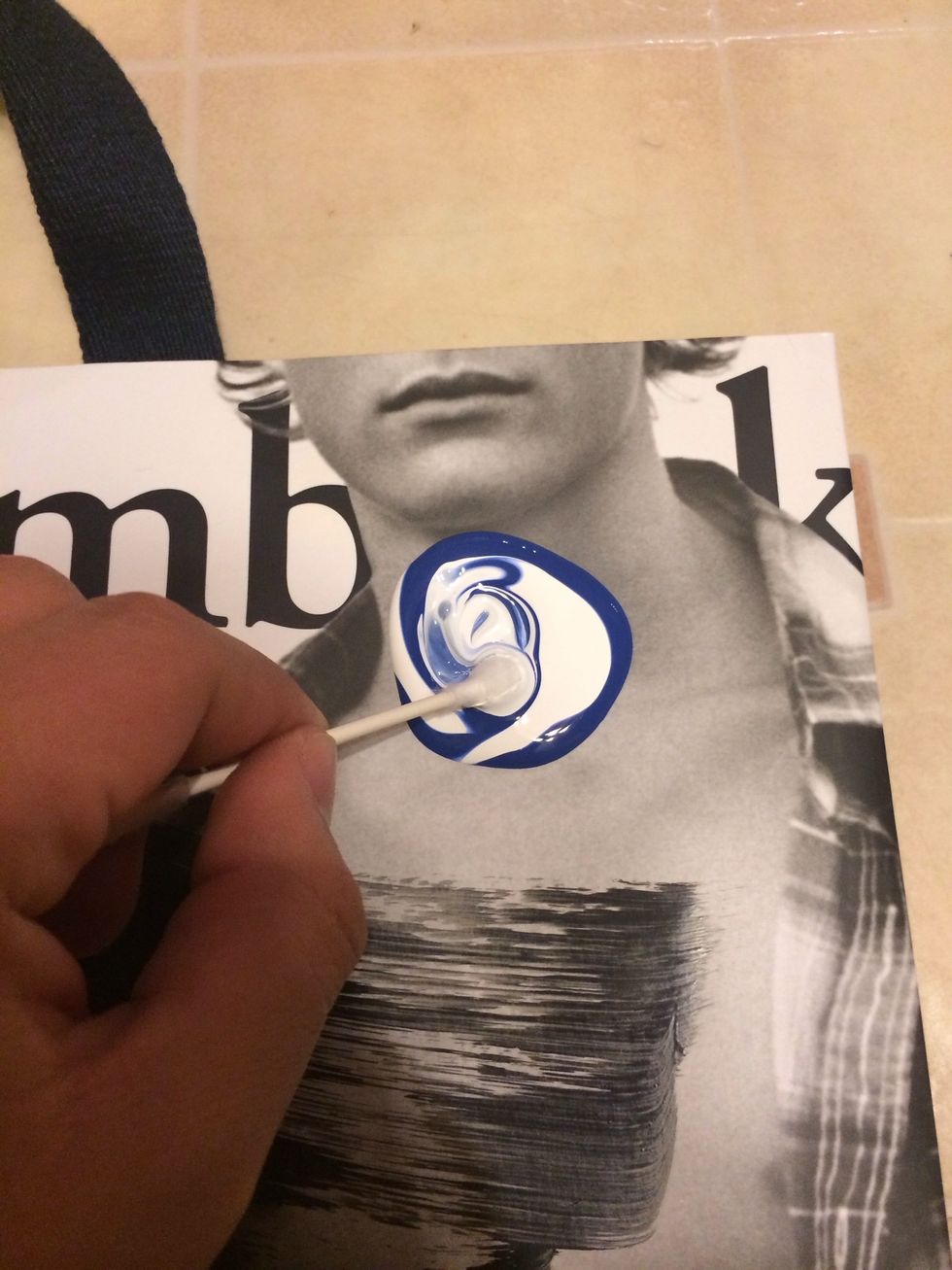 Mixing.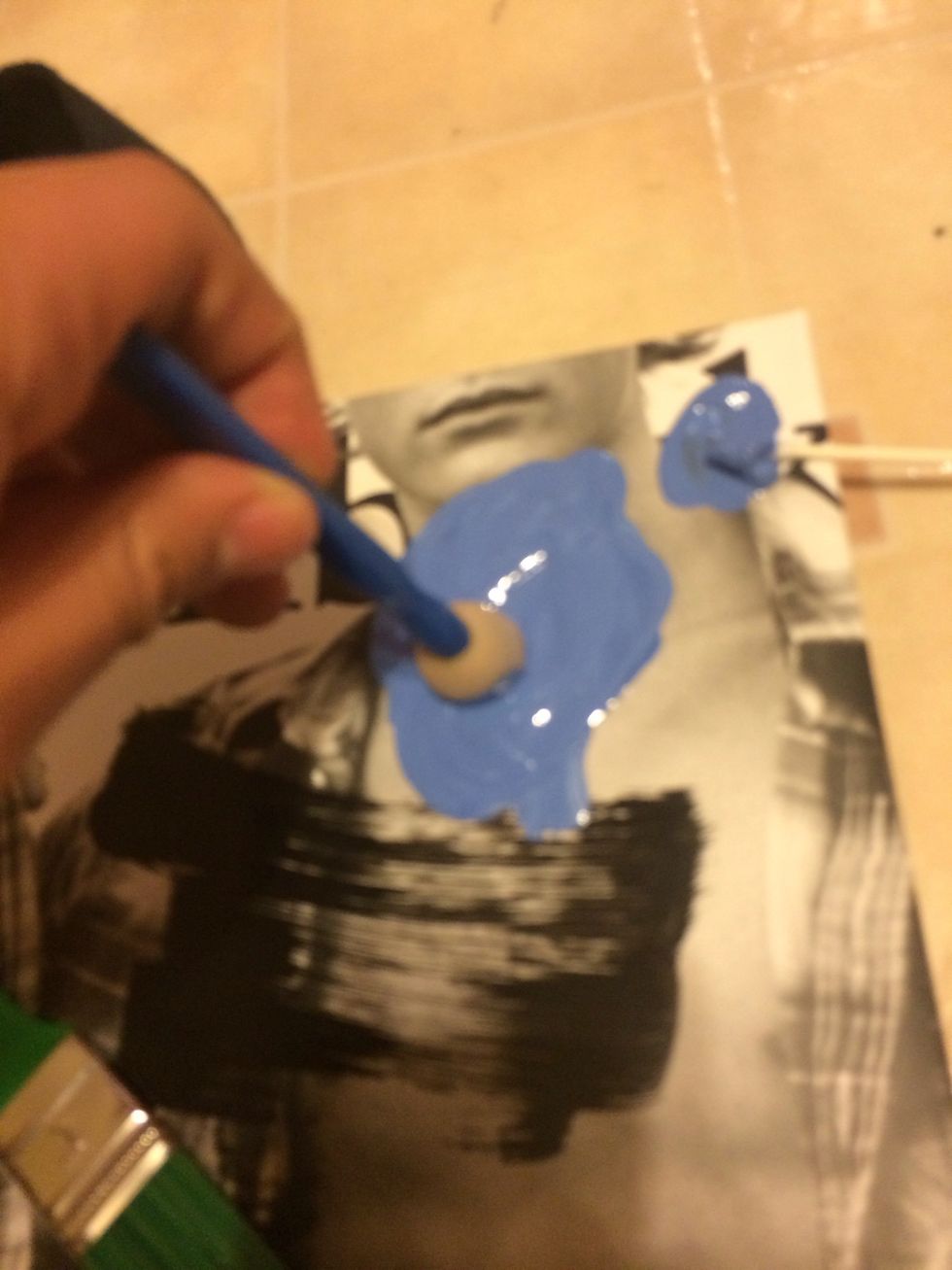 Almost done.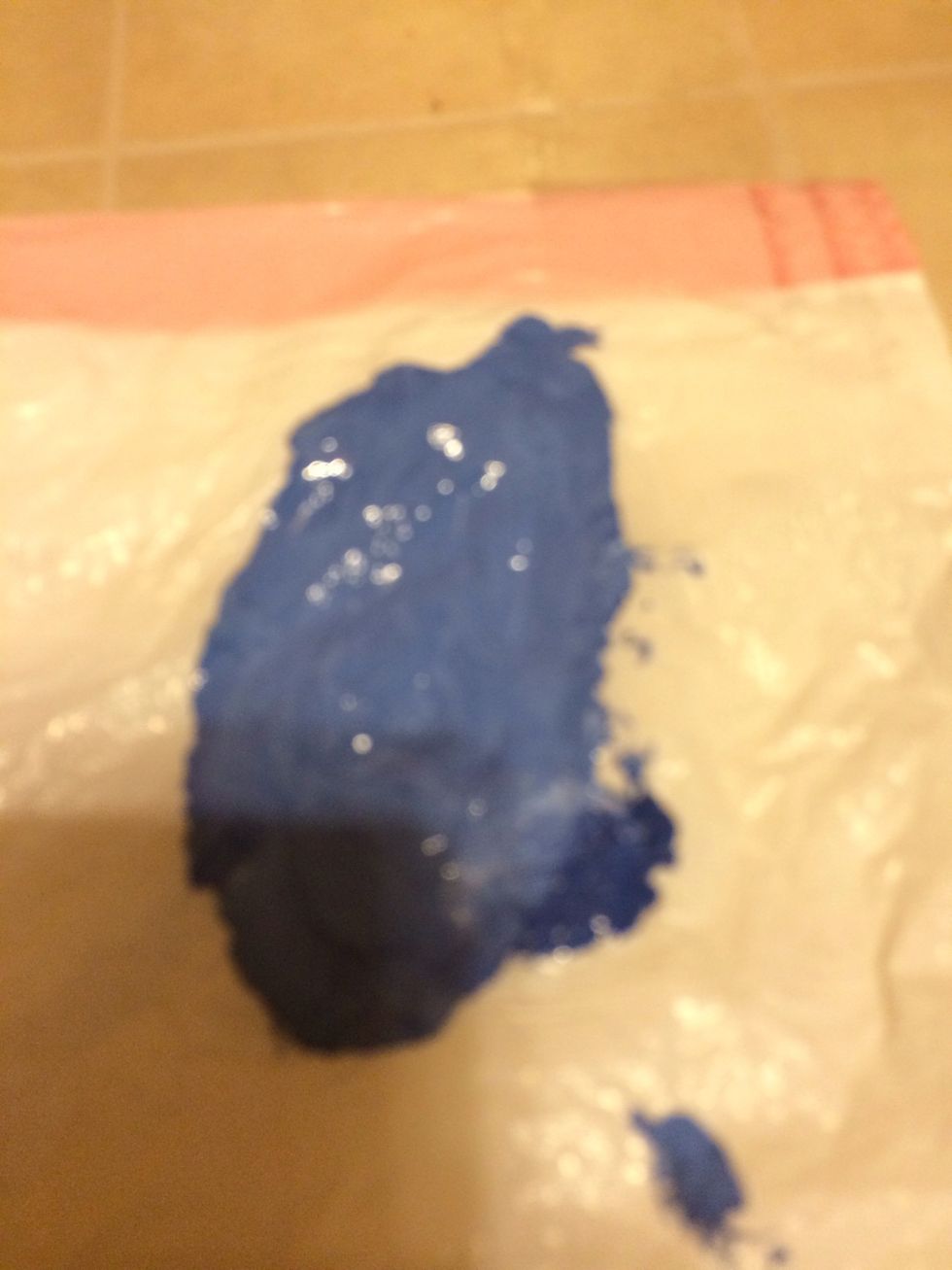 Done.
Grab a circular paint sponge and dip it in the light blue mixture you made.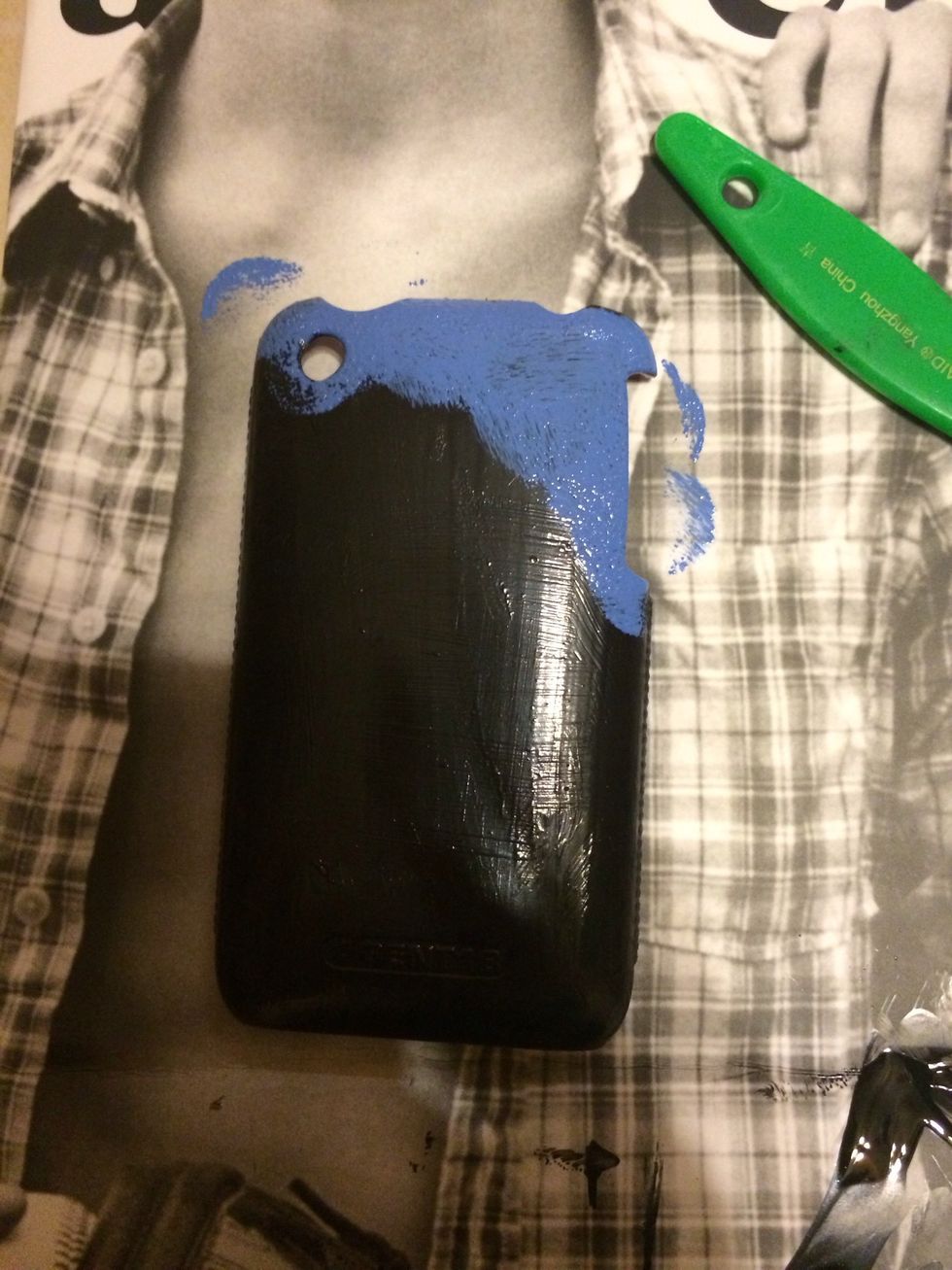 Until it looks like this.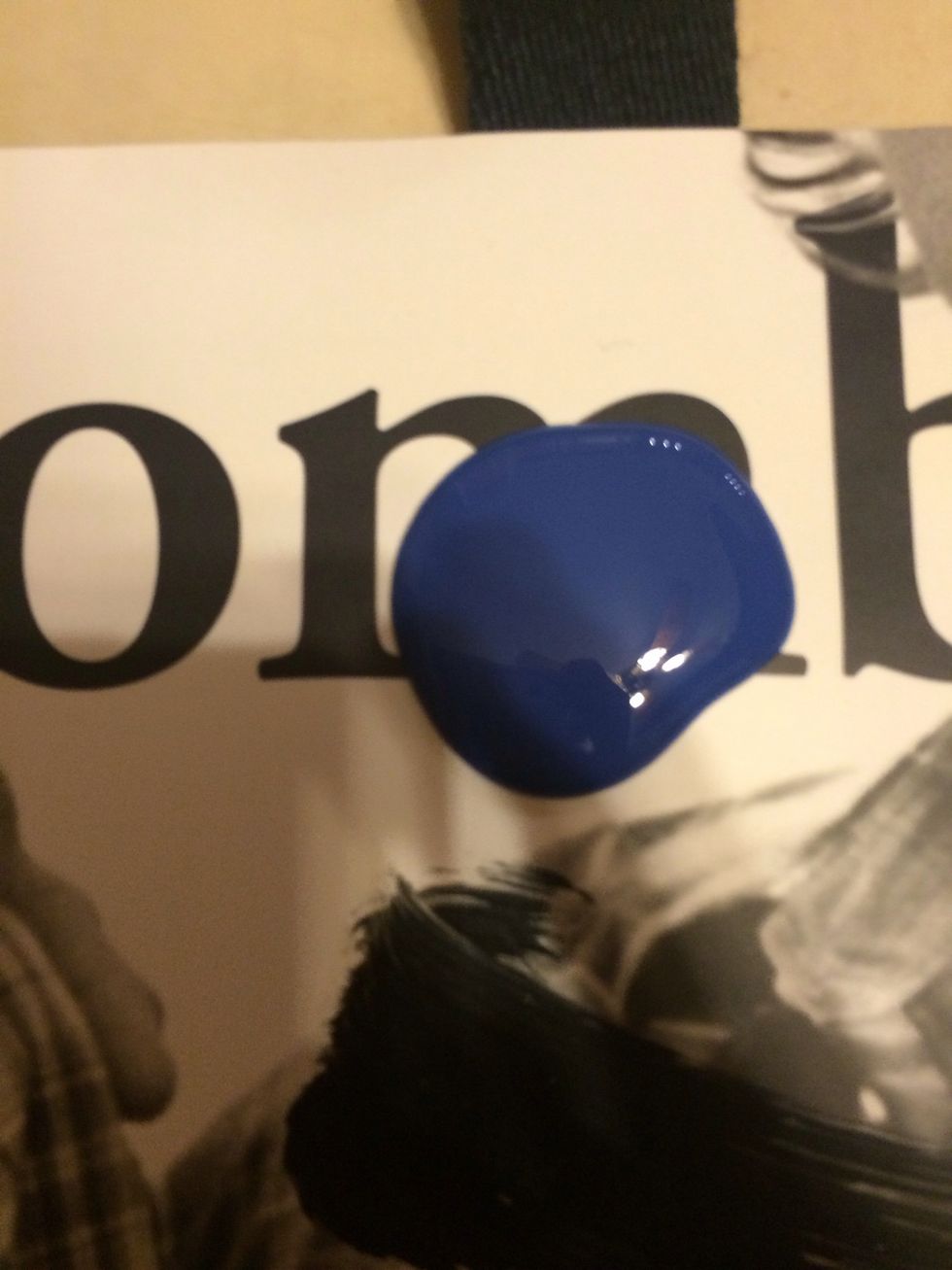 Now grab blue and the same sponge and do the same thing while making the light blue fade into the blue.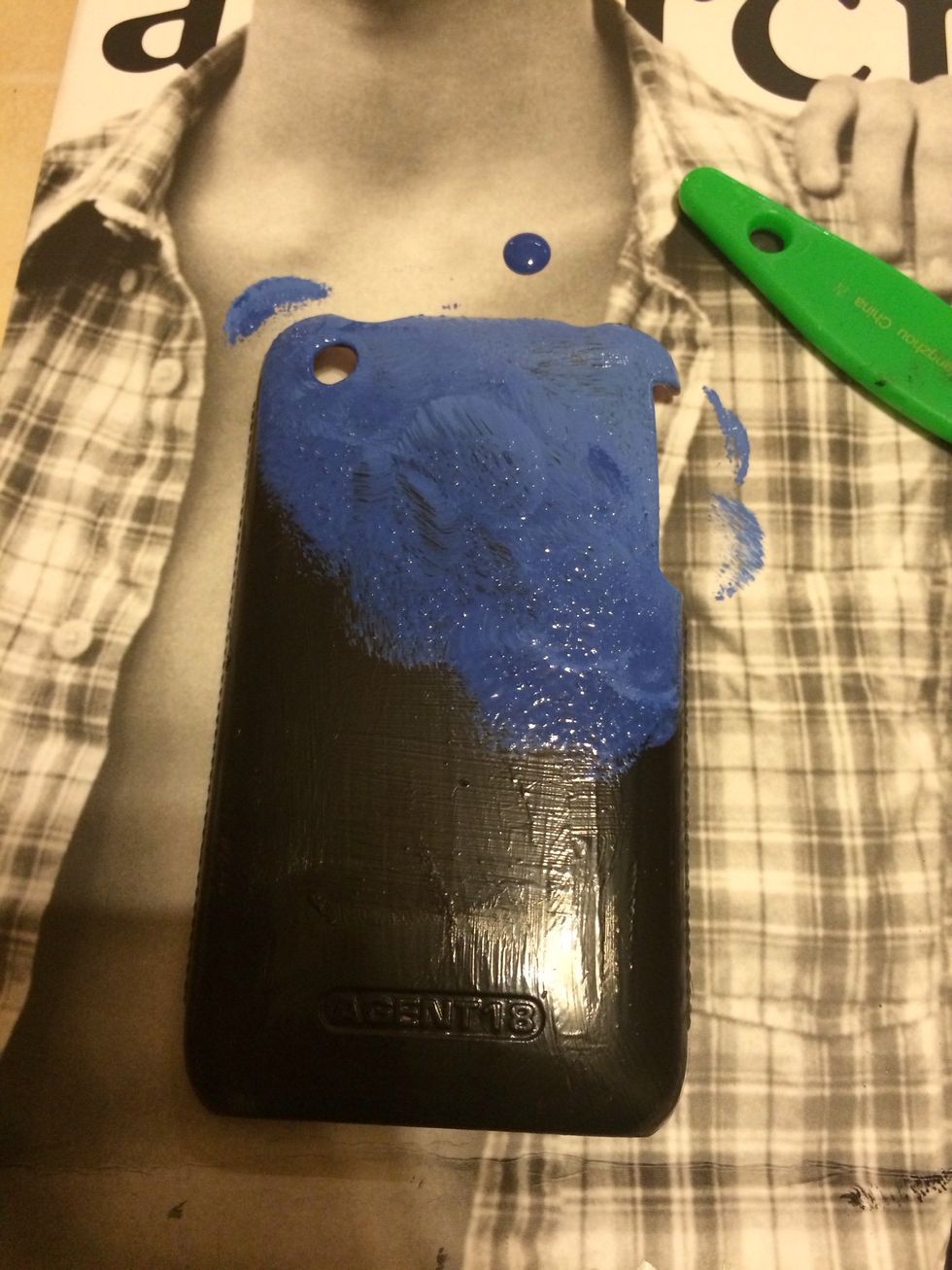 .......Like this.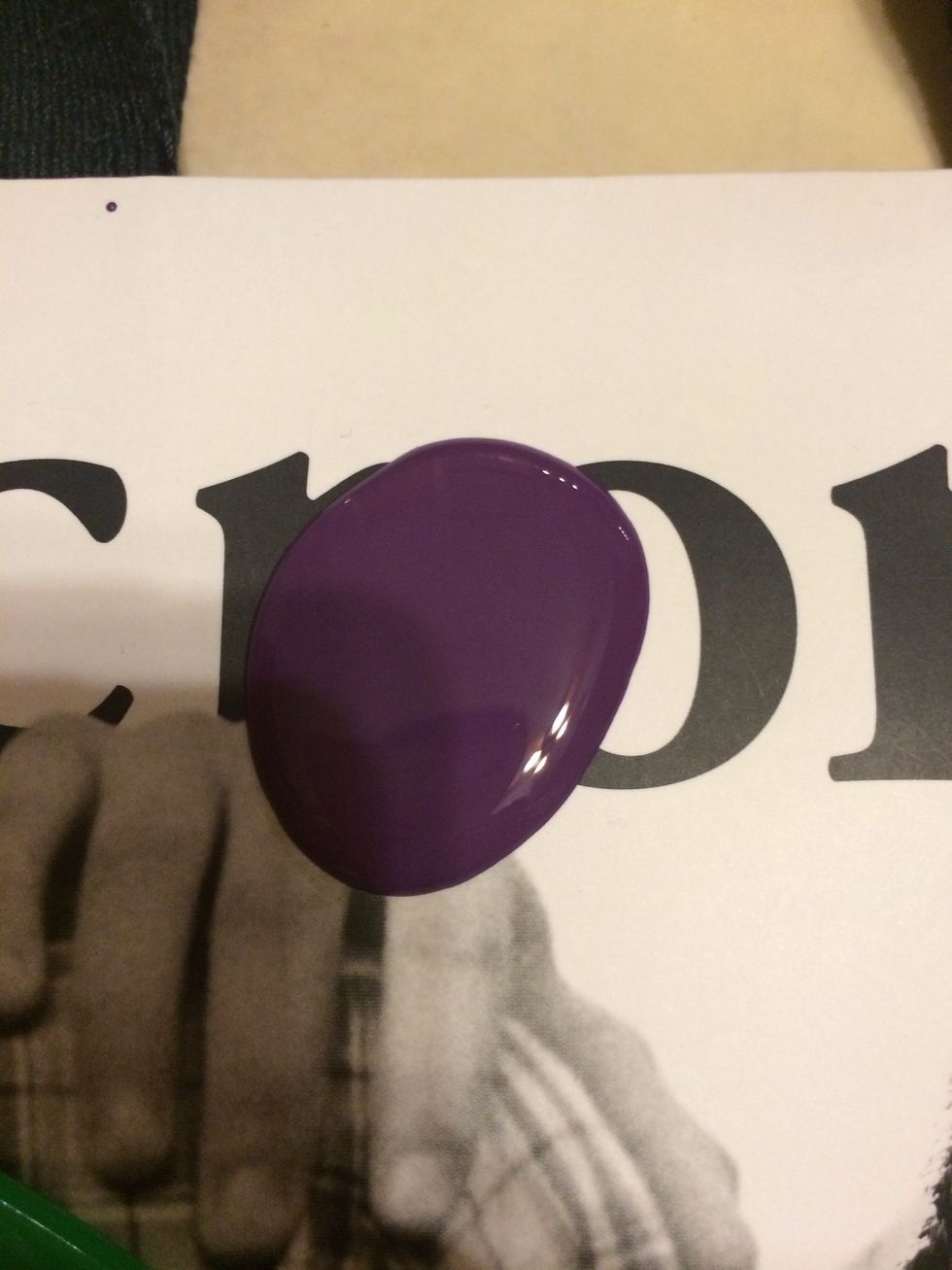 Next purple.
Starting to paint it.
Make blue fade into purple like the purple on top.
This is how I did it.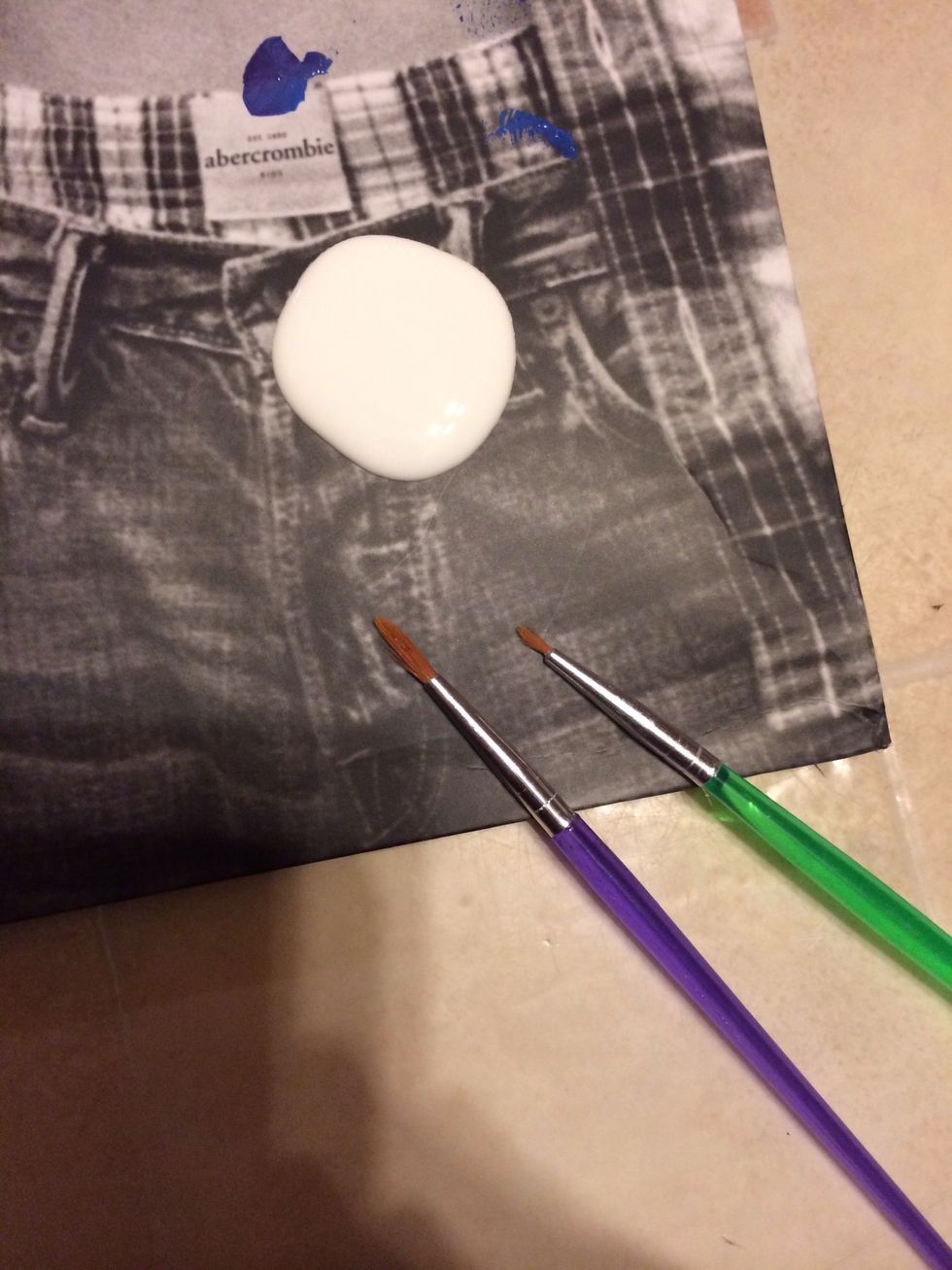 Grab the white and a really small tip paint brush.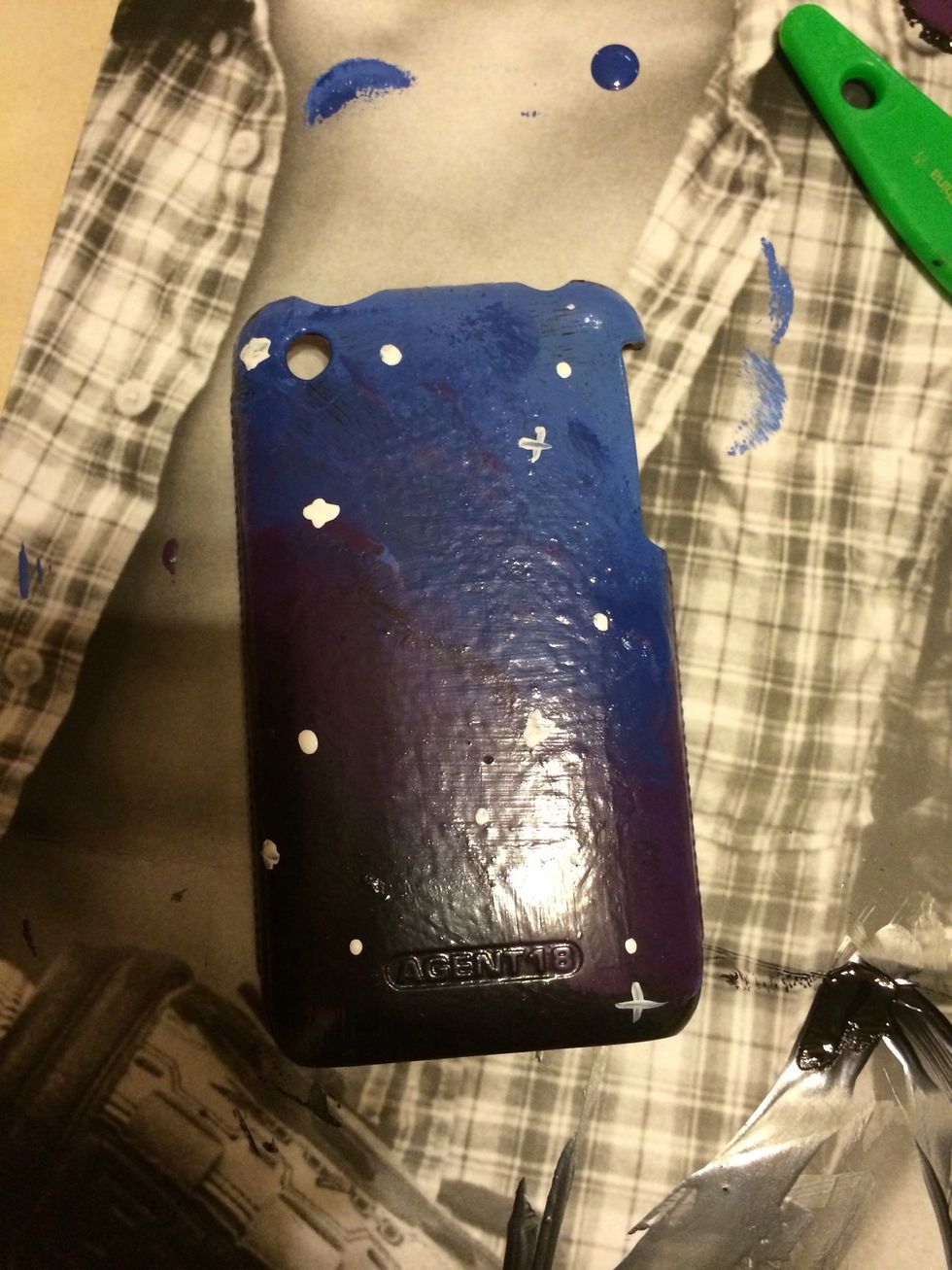 Start putting stars on the case.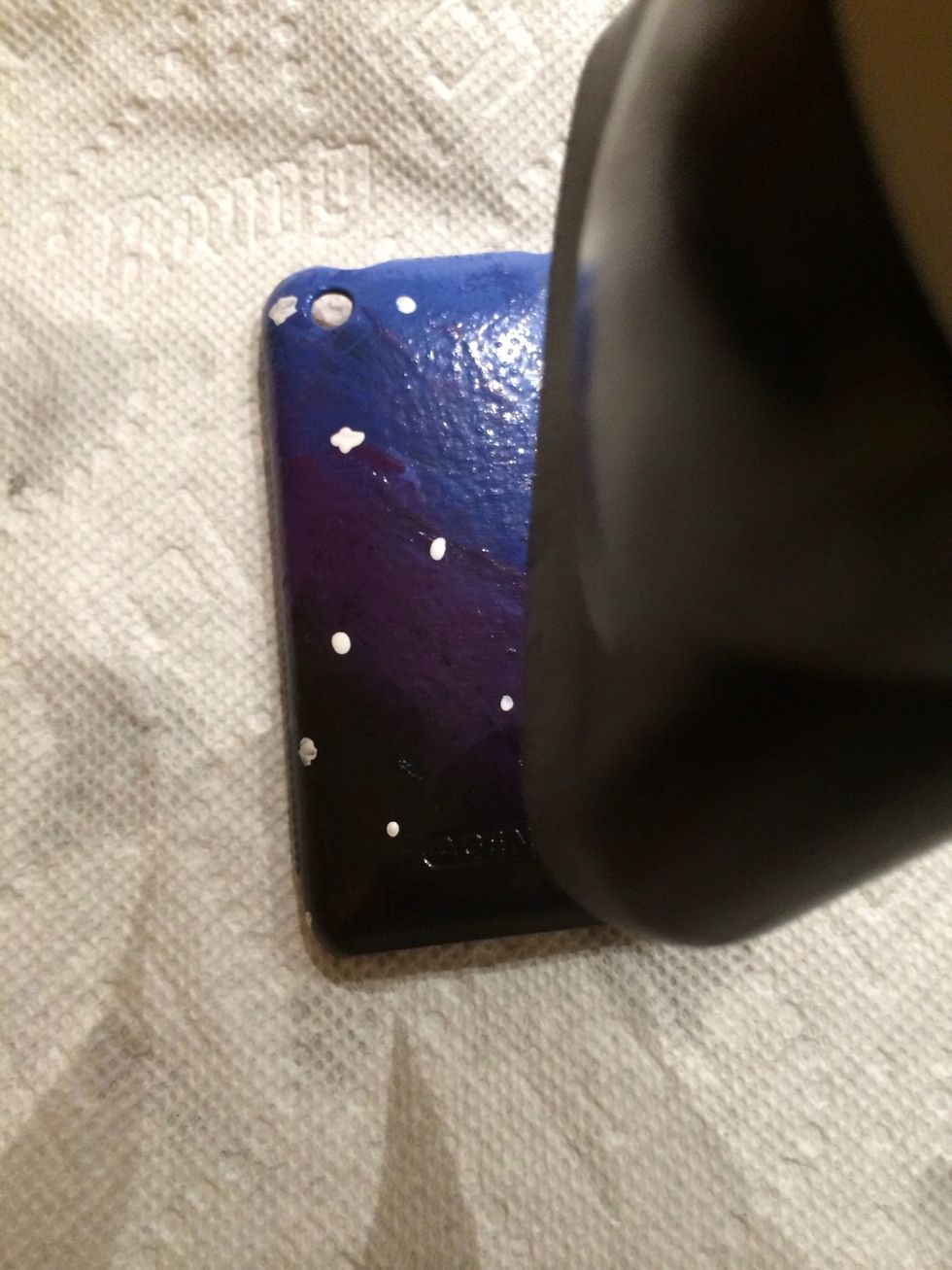 Blow dry it so it can dry.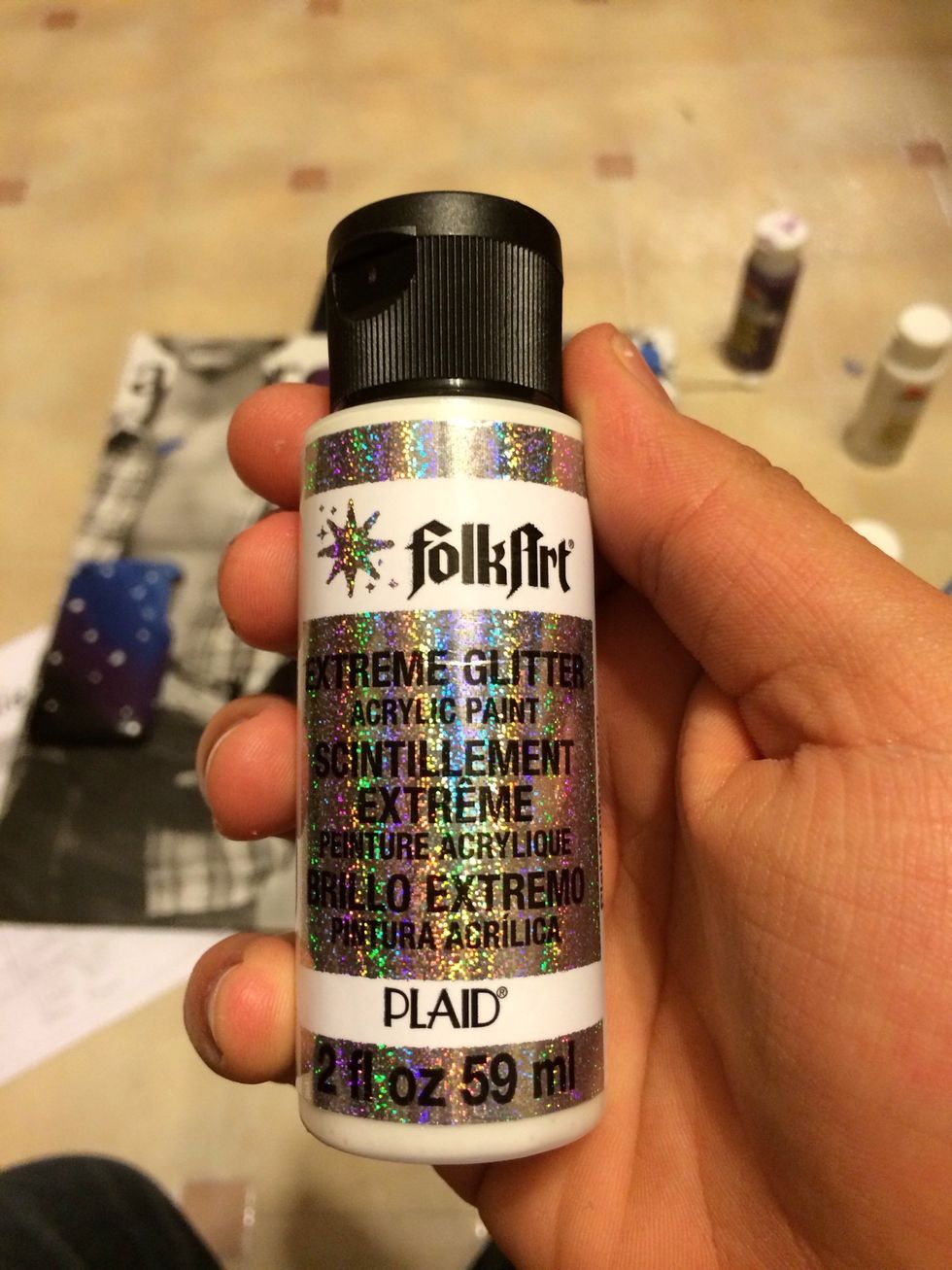 Grab some glitter paint and paint the whole case with the paint brush.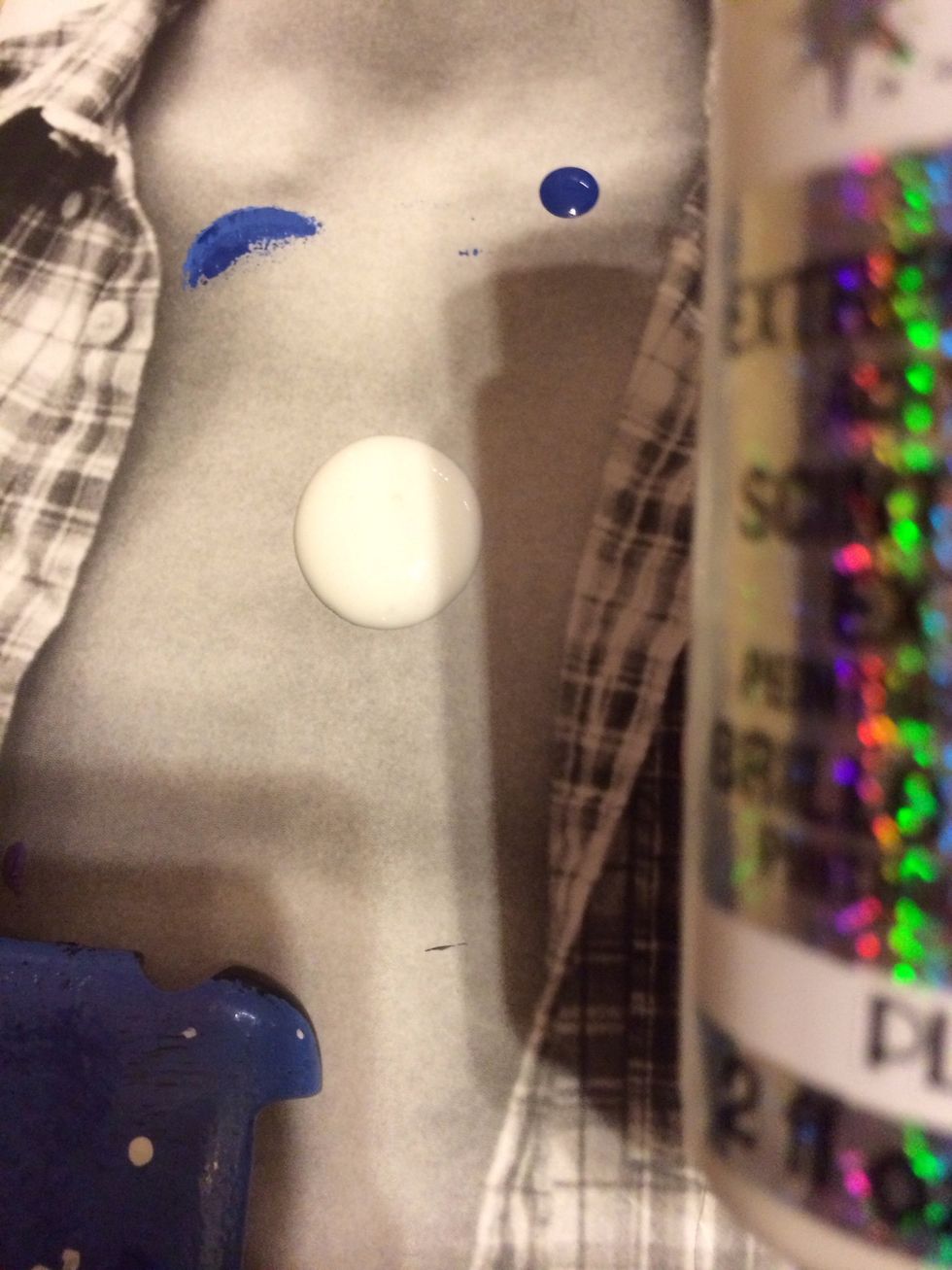 This is what mine looks like.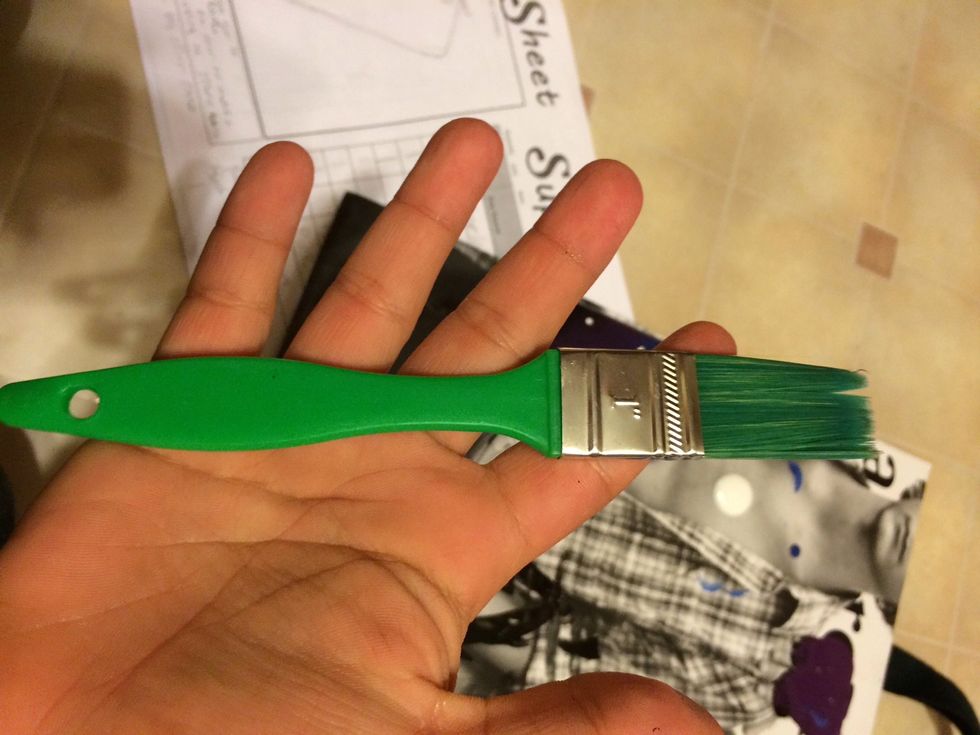 The green brush use this.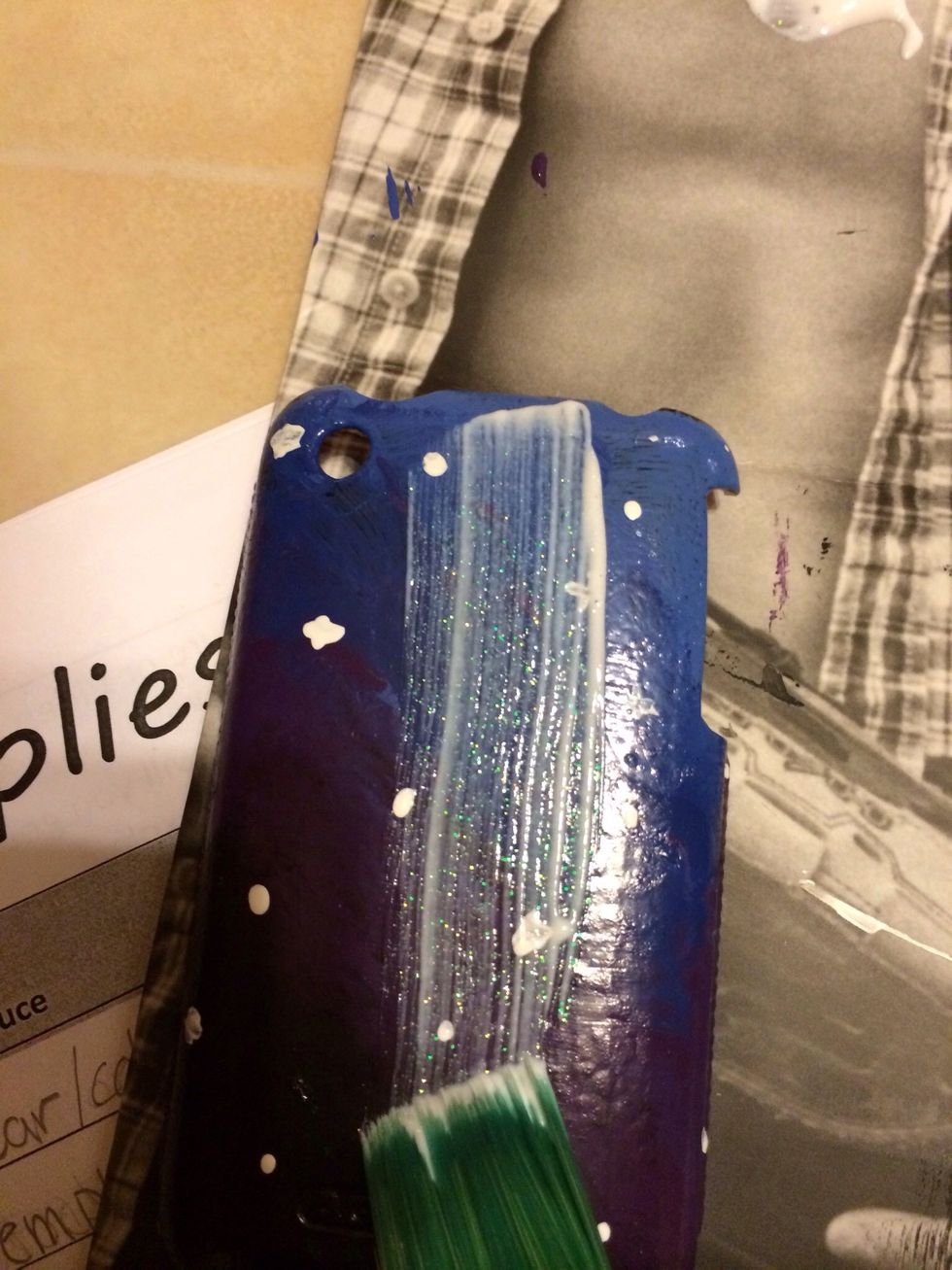 This is what mine starts looking like then once u begin it fades away but not the glitter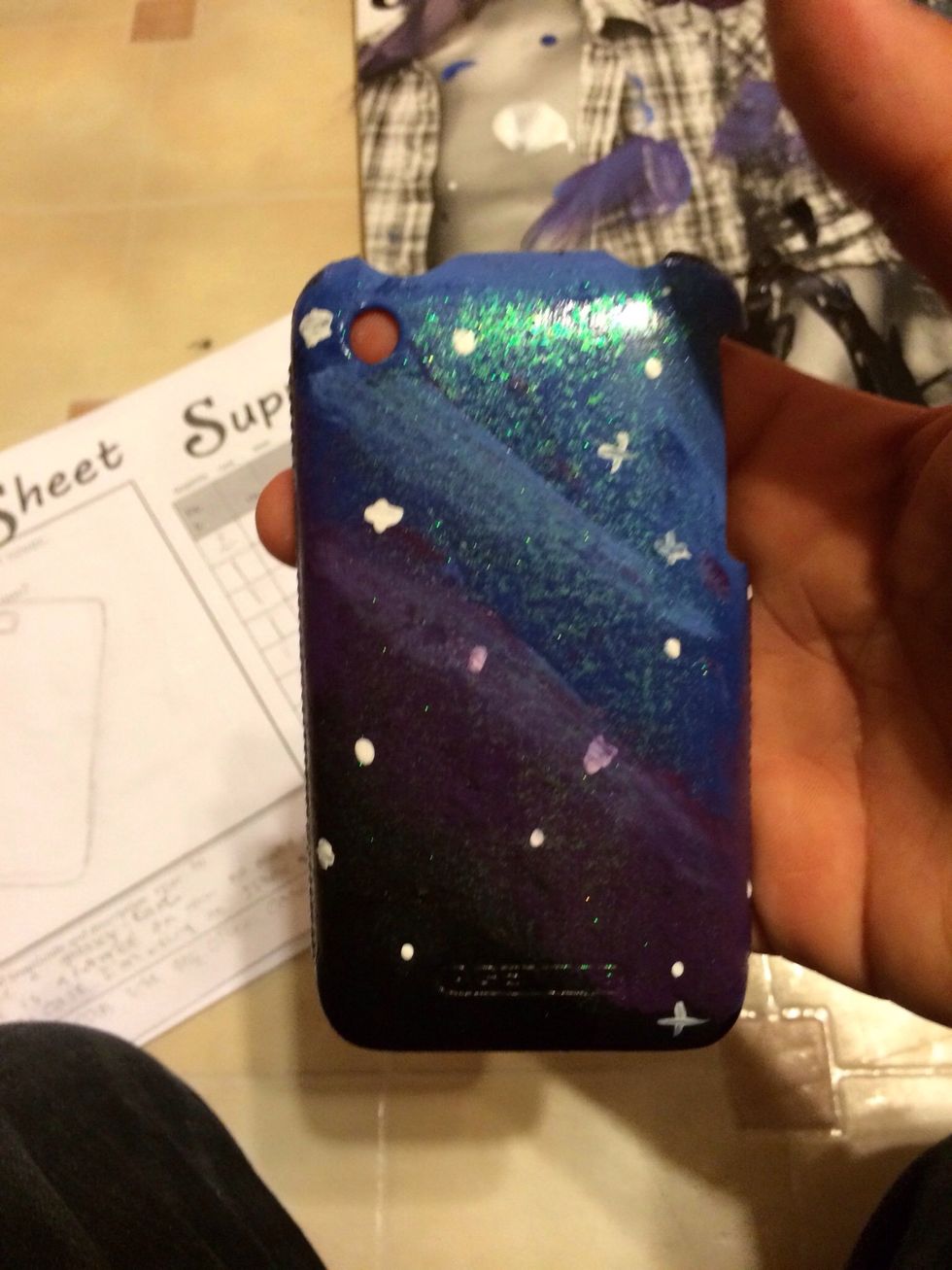 Finished product but not dry.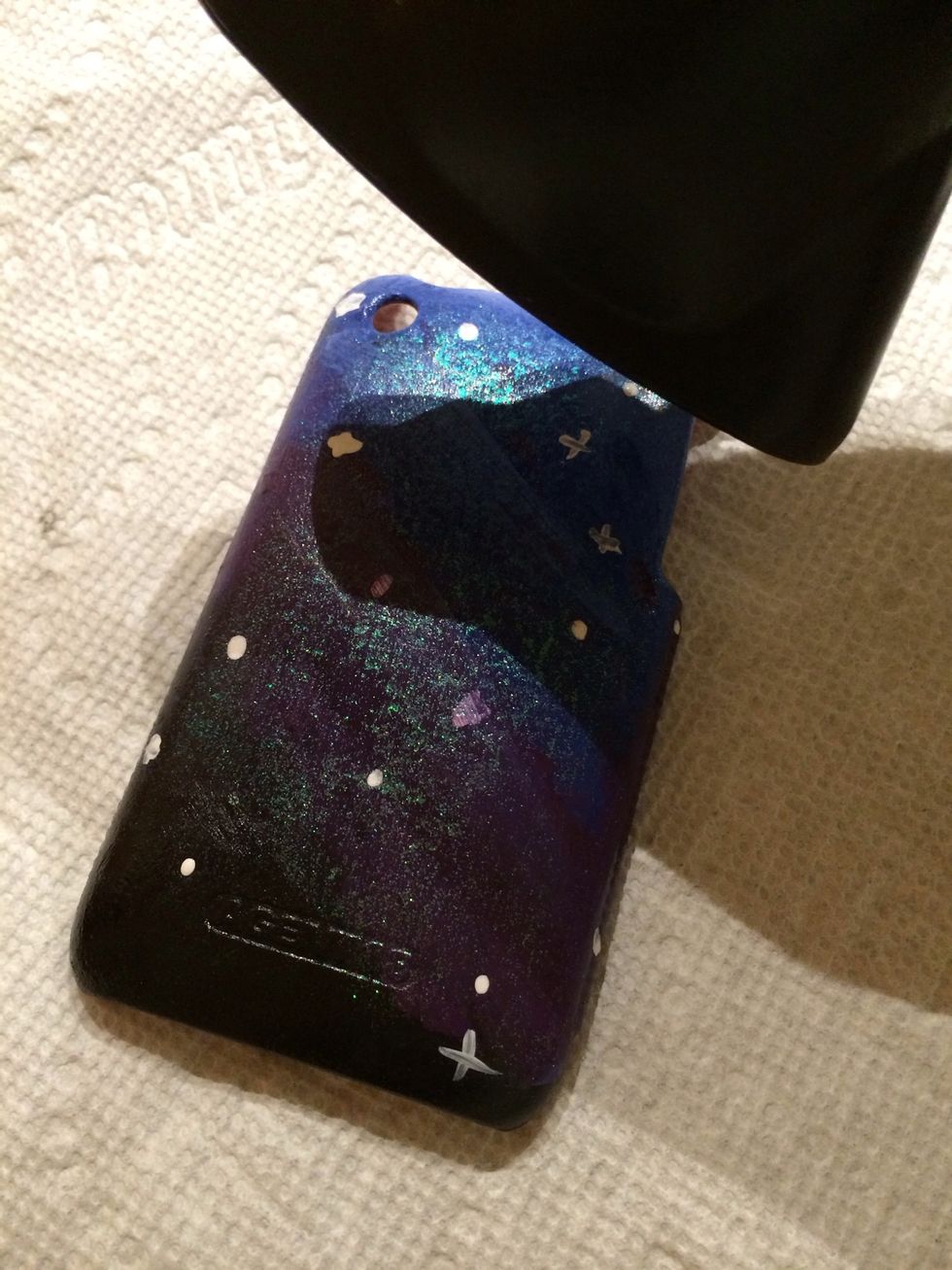 Grab your blow dryer and turn it on.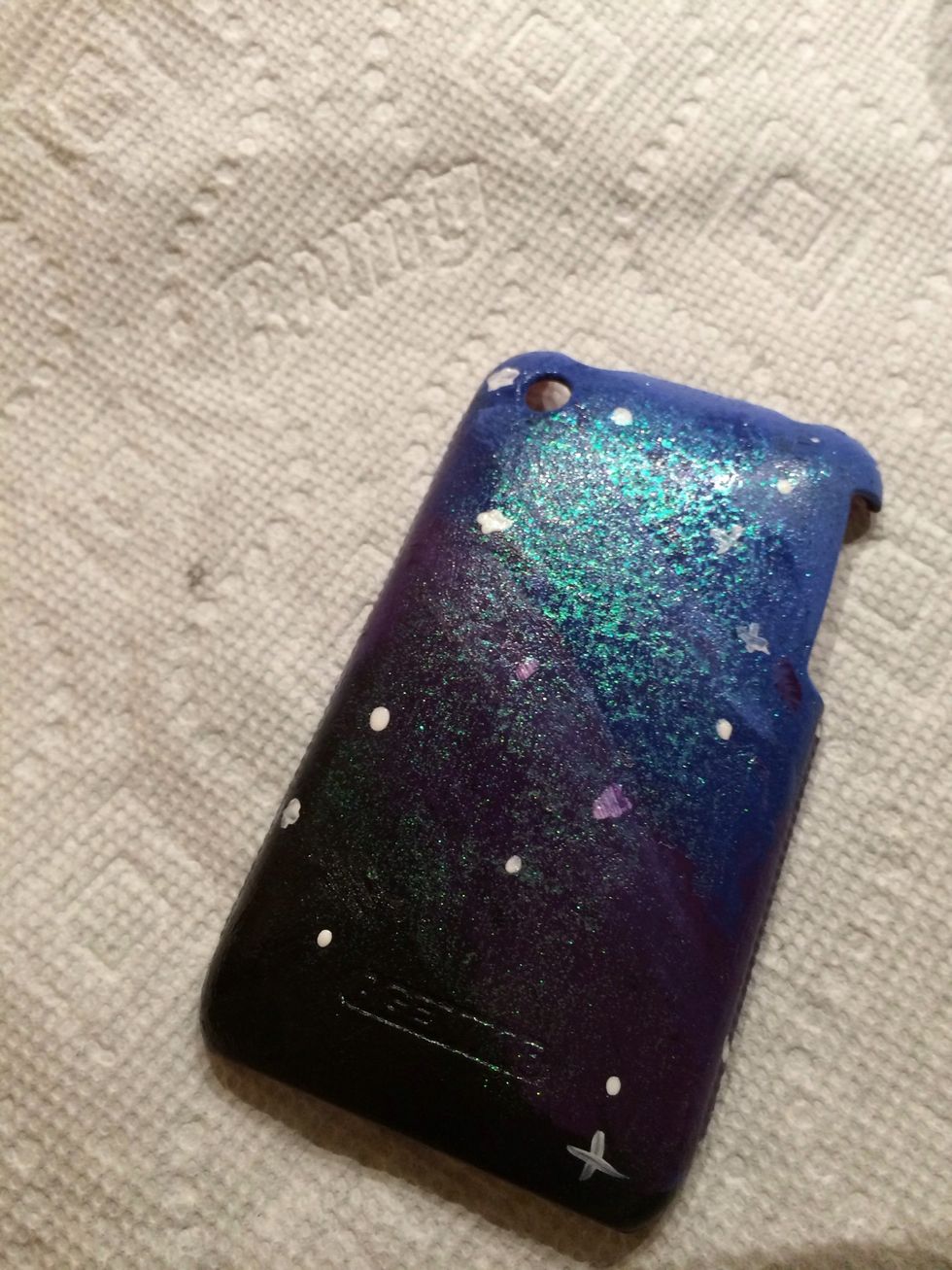 ALL DONE ENJOY YOUR NEW CASE (The finished product)
HOPE YOU'RE HAPPY WITH THE FINISHED PRODUCT. Thanks for watching and making.
1.0 Case
1.0 Template
1.0 Card stock
1.0 Acrylic paint black bottle
1.0 Acrylic paint white bottle
1.0 Bottle of blue/dark blue acrylic paint
1.0 Bottle of purple acrylic paint
1.0 Bottle of pink acrylic paint
1.0 Scissors
1.0bnch Cotton swabs
1.0bnch Cotton balls
1.0 Blow dryer