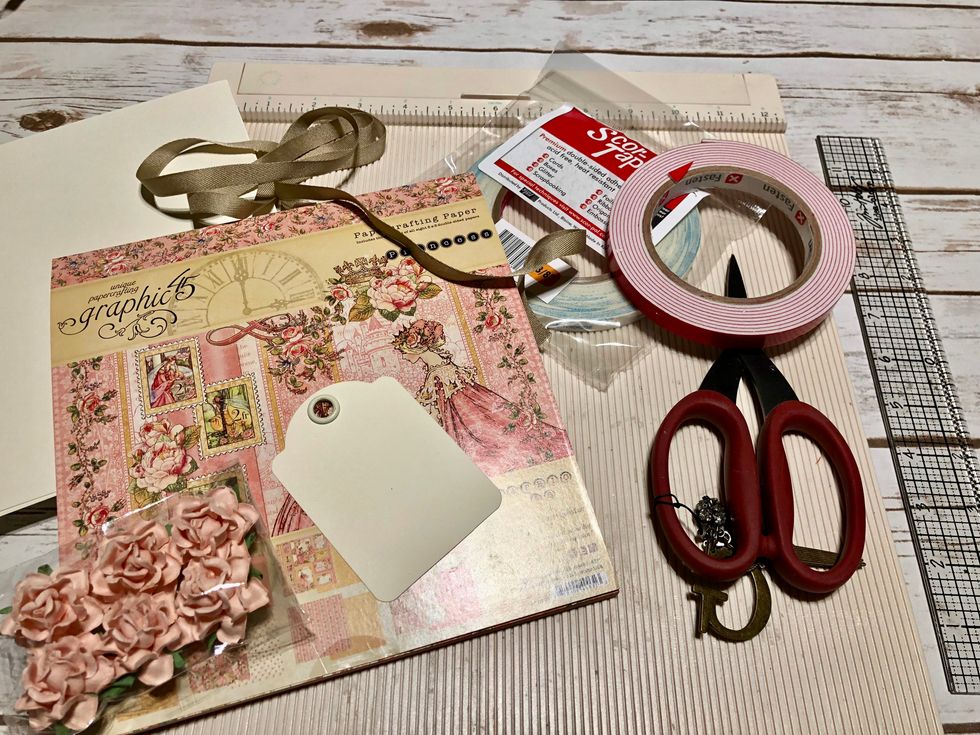 Gather all of your supplies Trim 2 pieces of ivory cardstock to measure 6x8-3/4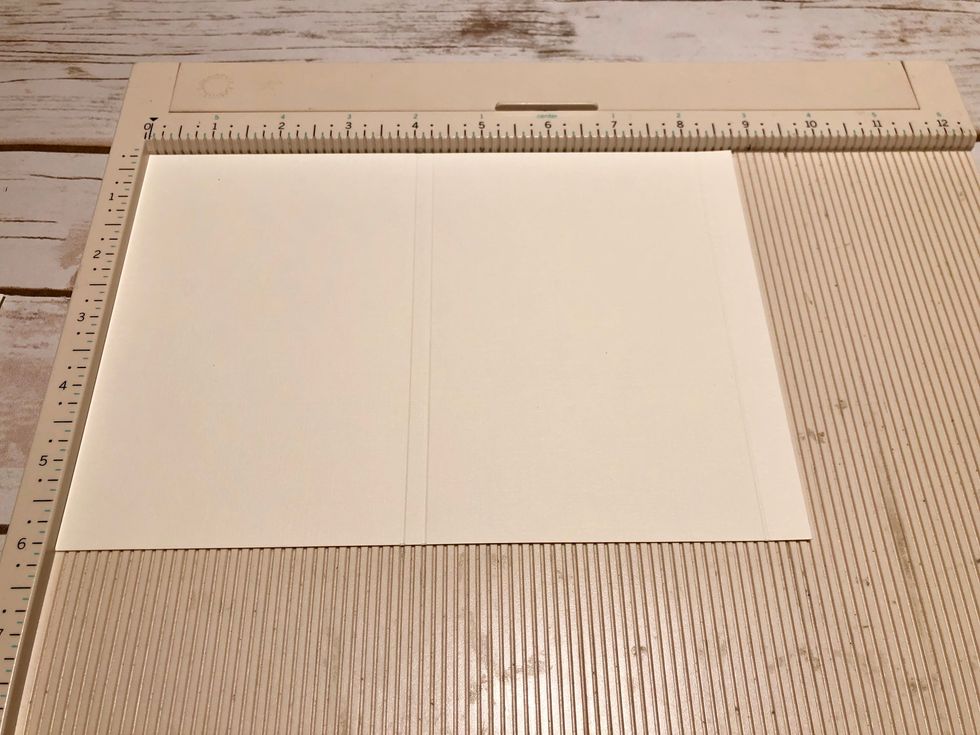 Score each piece along the 8-3/4 side at 4,4-1/4, and 8-1/4.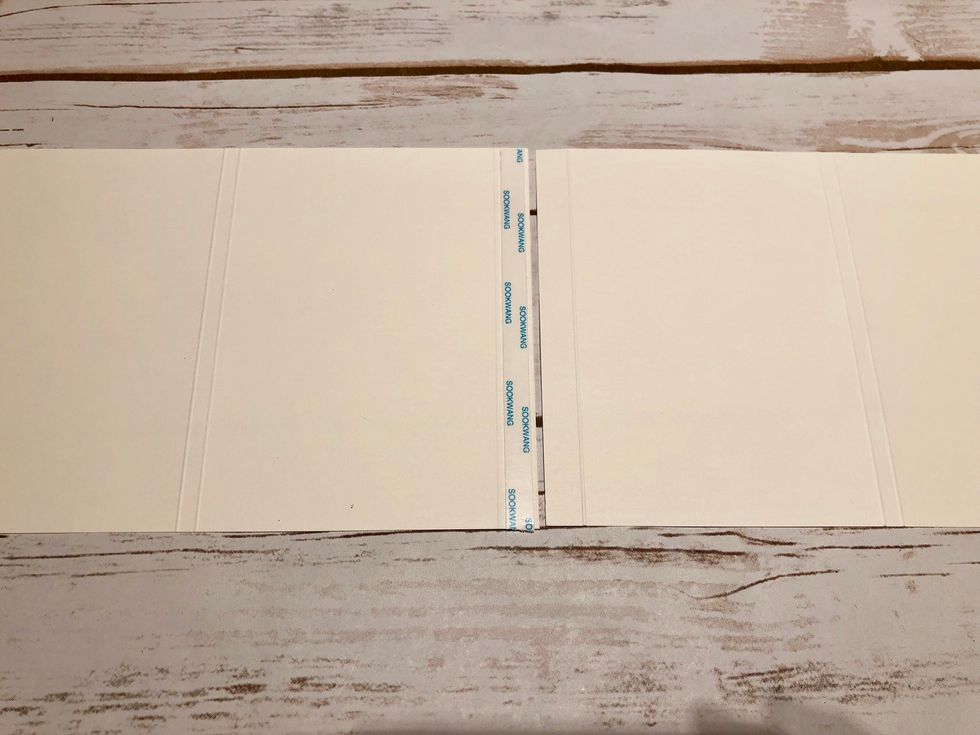 Add score tape to the 1/2 inch section to one piece of the scored cardstock.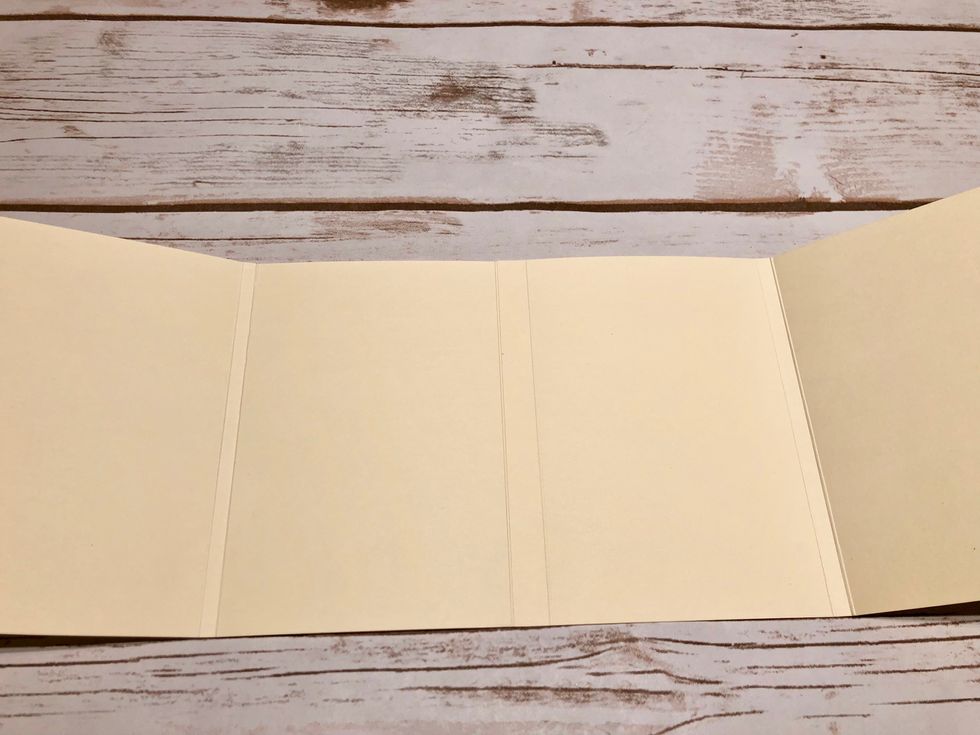 Remove the tape backing and attach the two pieces together. Fold on all of the score lines. Trim off 1/8 inch from the two outer panels.
Fold in the two outside panels and attach the ribbon to the center two panels using score tape.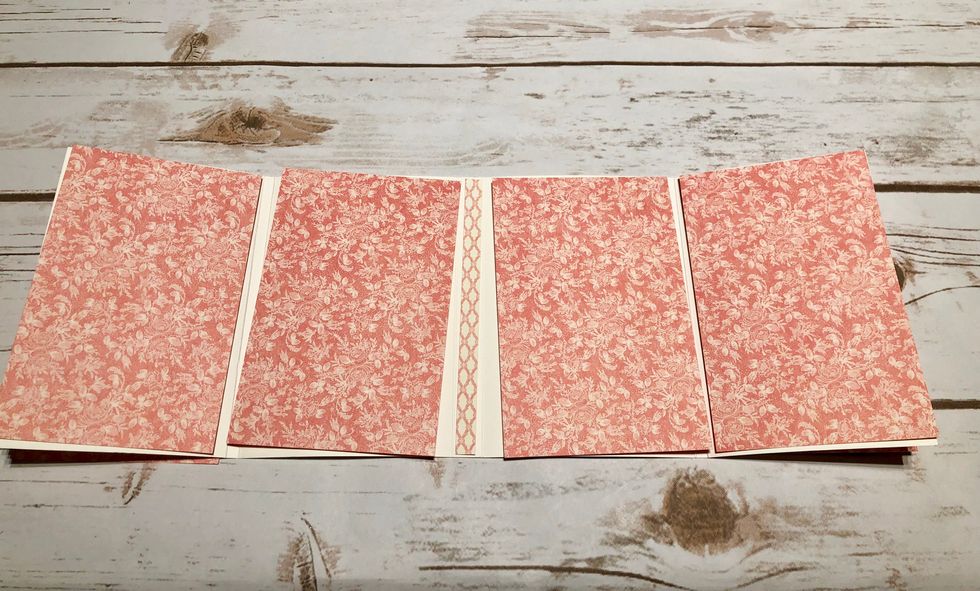 Add your layering panels to the inside of the folio.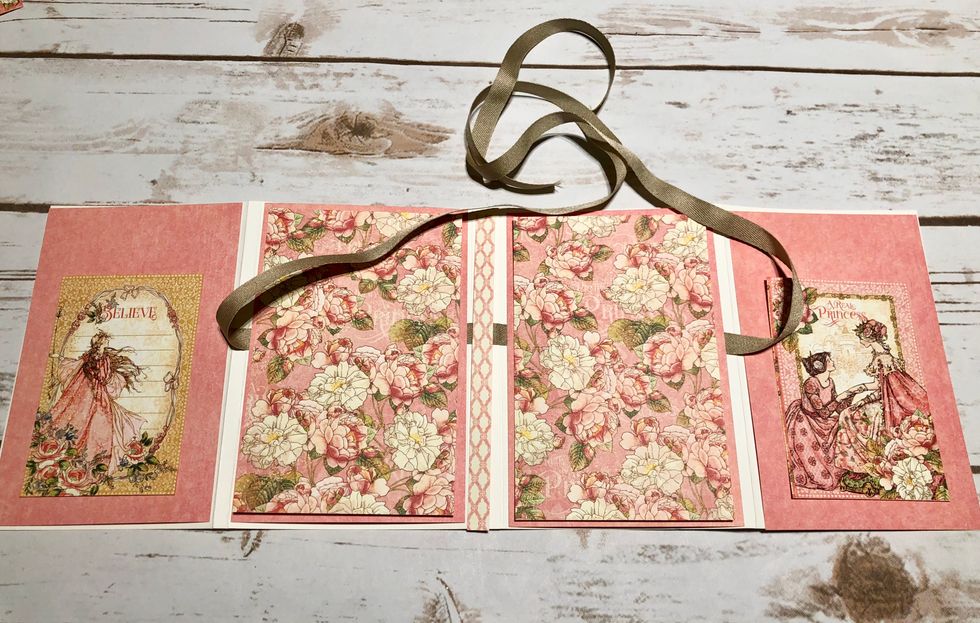 Turn the folio over and add your layering panels to the outside of the folio.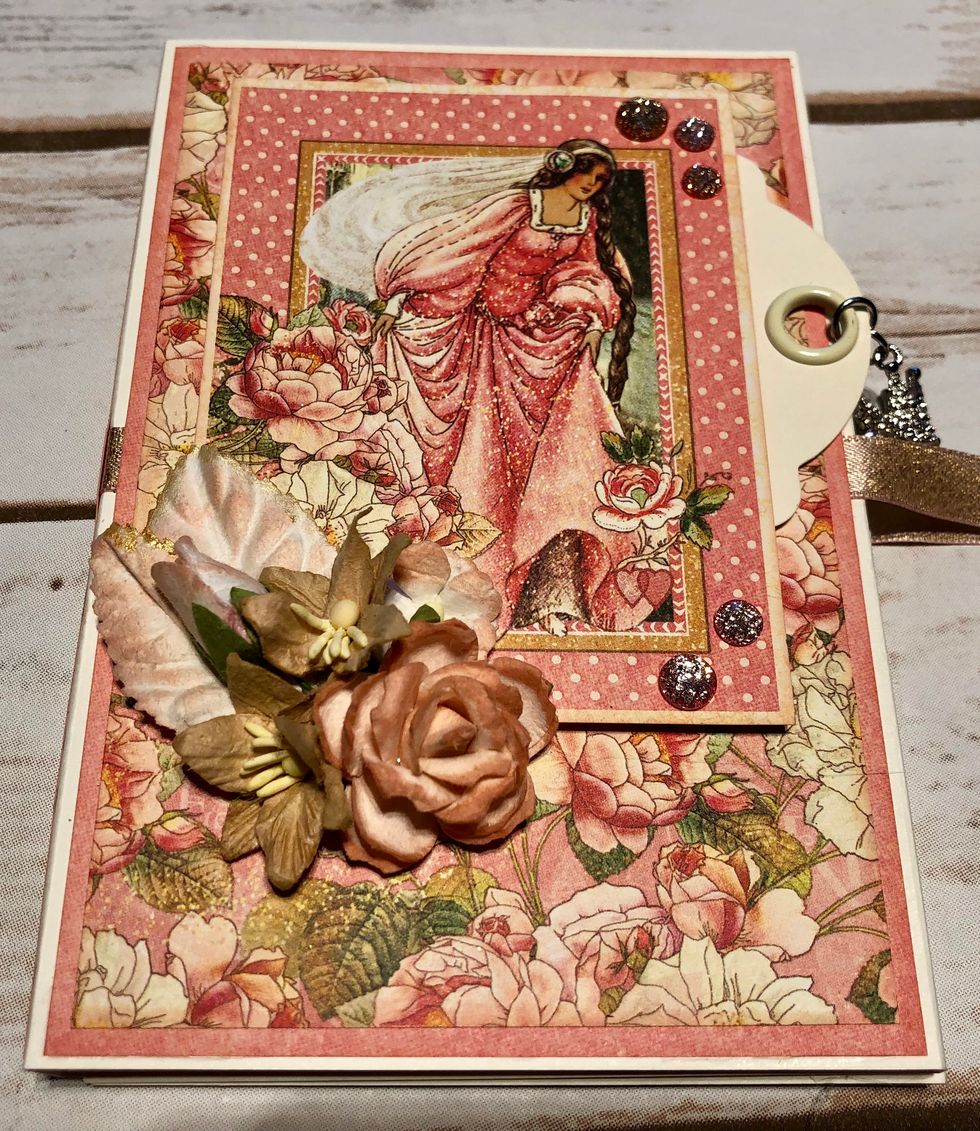 Add embellishments and decorate as desired. This folio is a beautiful way to share and display photos of your Princess.
G45 Princess Collection
G45 Princess Collection patterns and solids
Ivory Cardstcok
paper trimmer
scoring board
adhesive
score tape
tattered rose distress ink - optional
foam adhesive
scissors
G45 Ivory ATC tag - optional
flowers, charms, other embellishments