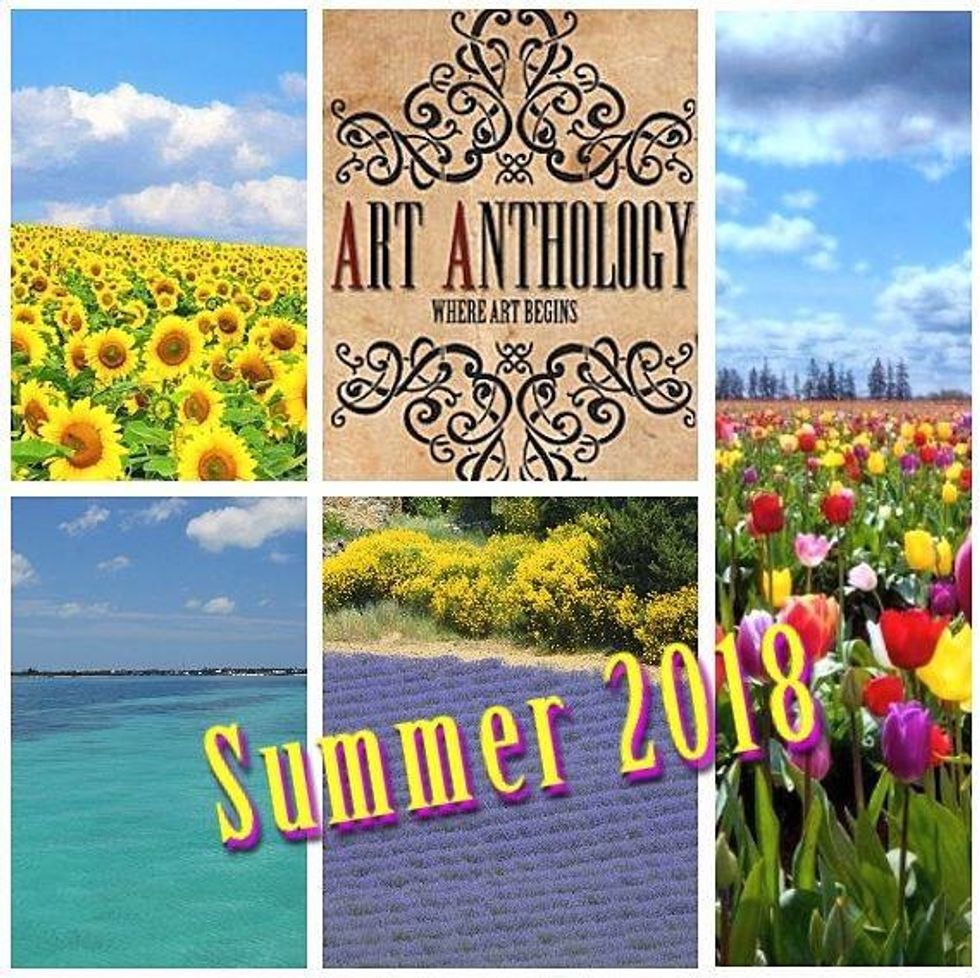 This project is inspired by our moodboard this month... Summer Vibes !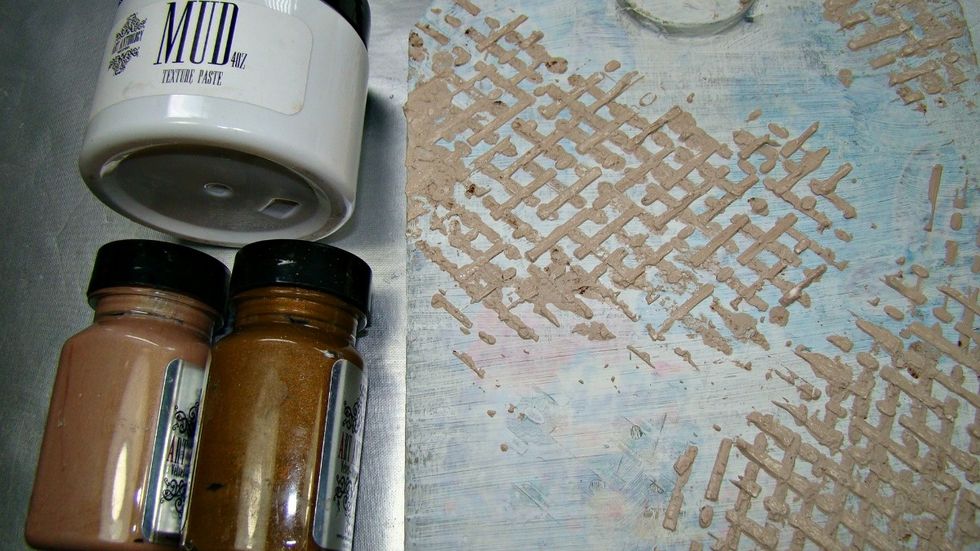 I prepped it my surface first with white gesso, then mixing the two browns to come up with the color I wanted, I mixed with Mudd. Stencil morse code and layered it criss-cross to resemble burlap.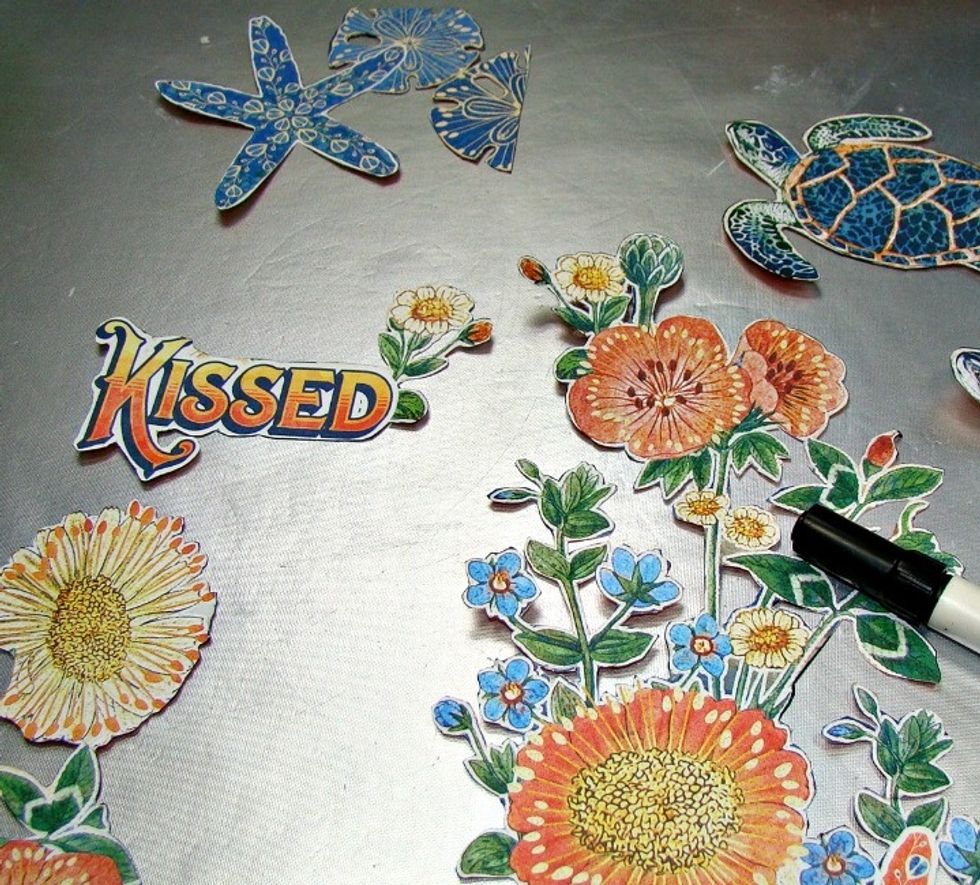 I chose these pretty G45 papers and fussy cut my images then took a black marker and ran over all the edges to get rid of the white. It really makes a huge difference when you fussy cut.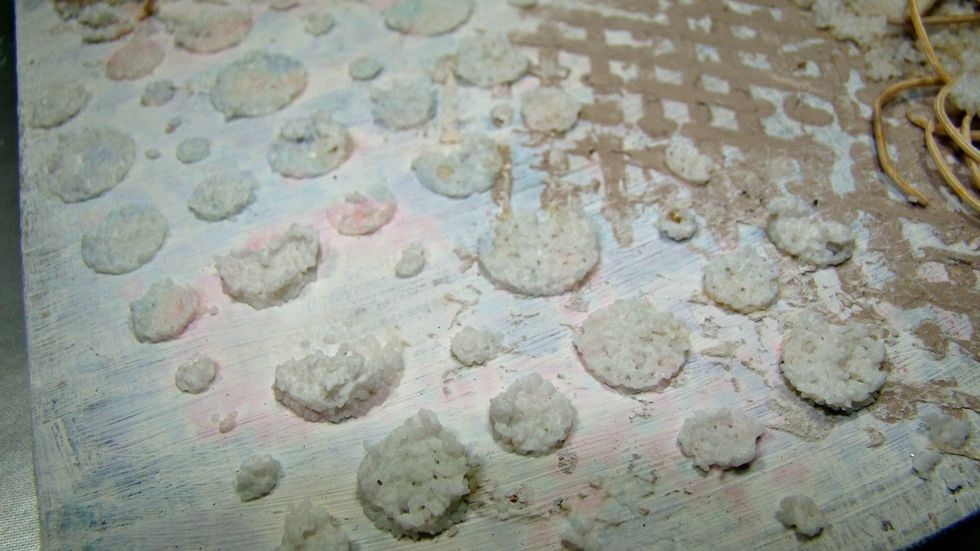 Wanting more texture I then grabbed the Mudd paste and added craft sand and ran it through Bubbles.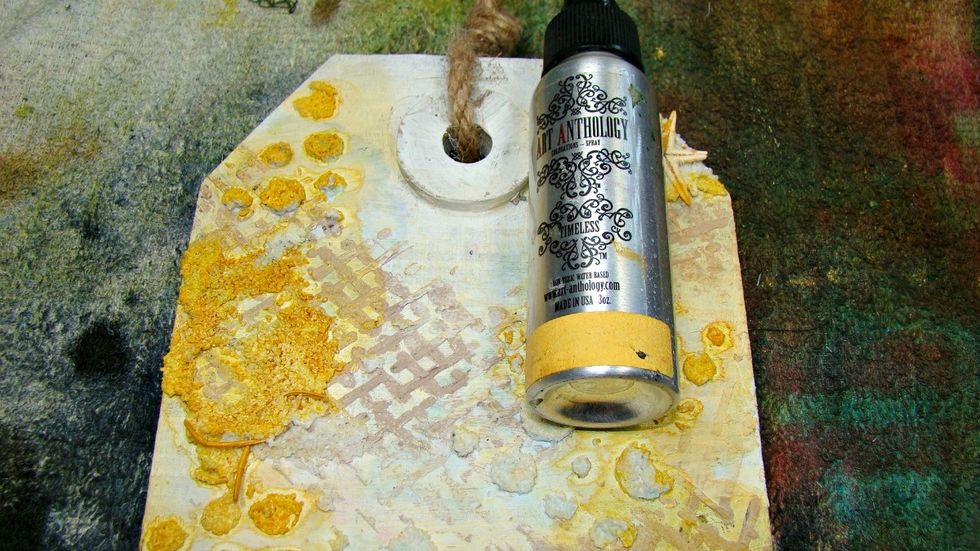 Let's start coloring now, I started with the lightest which is Timeless, and I heat set each color of spray before going to the next.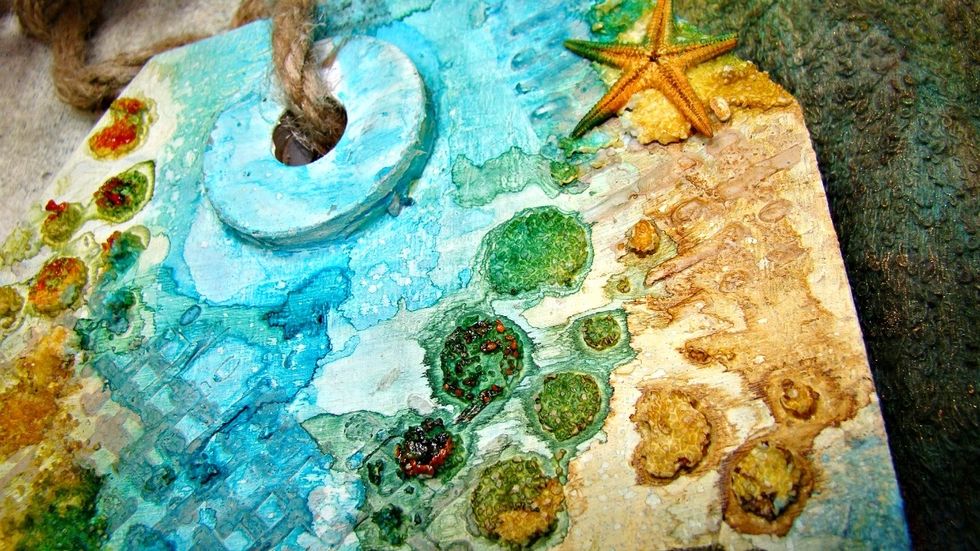 I then started randomly adding my blues, the lightest at the top finishing off with Ink Spot which is the darkest blue.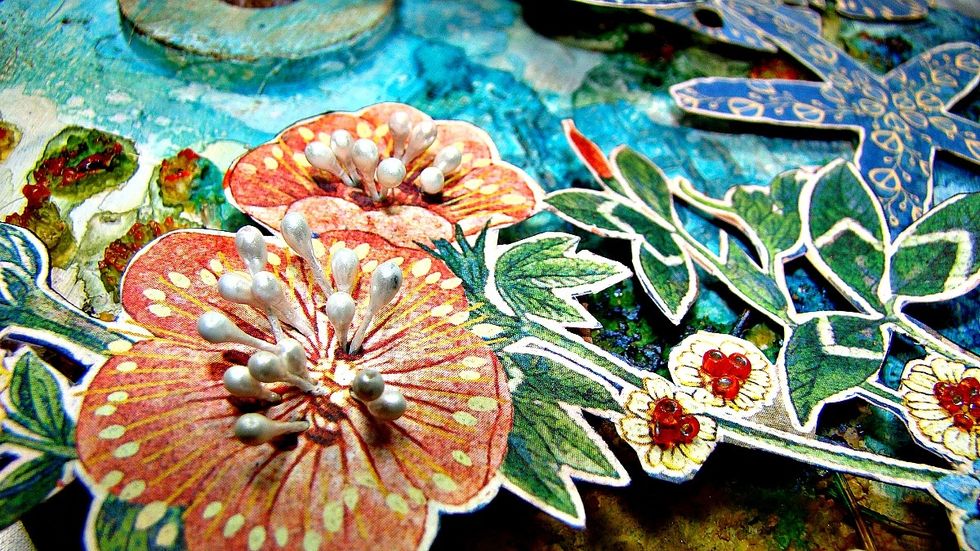 Let's add some interest to the flowers. Poked holes in some of them to add stamens, others I added prills and seed beads for the flowers centers.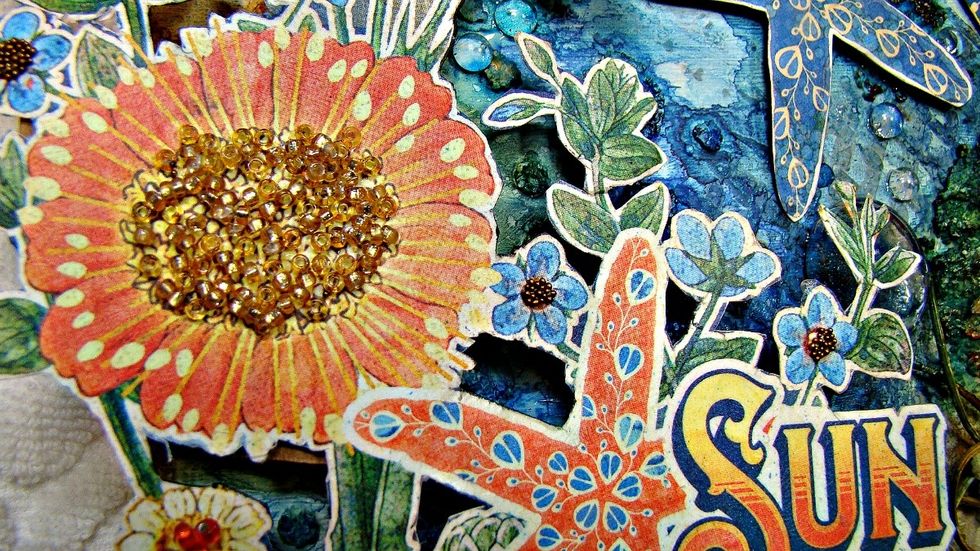 Here are some closeups of the sead beads and prills used for texture on the flowers.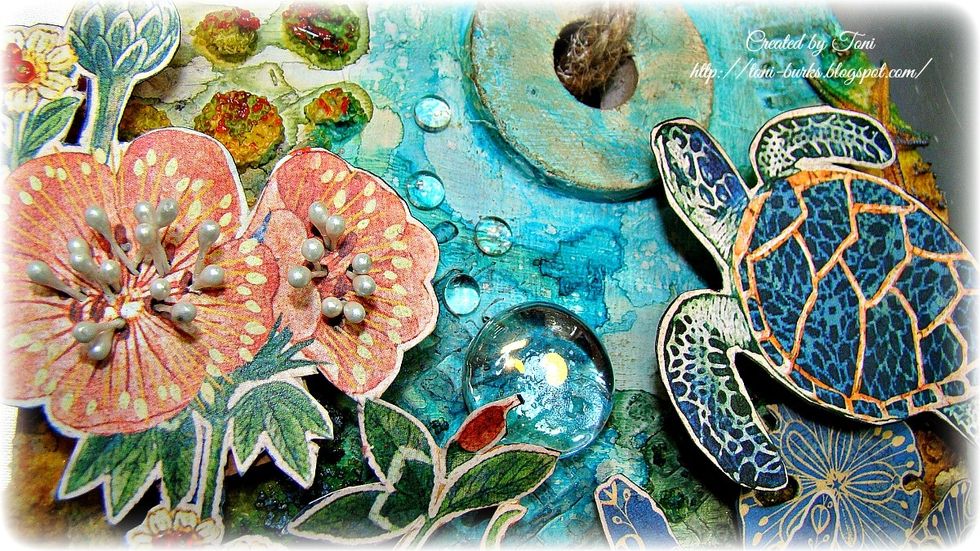 For some more fun I used glossy accents to adhere some dew drop and Floral glass fillers.
The different shades of blues are beautiful.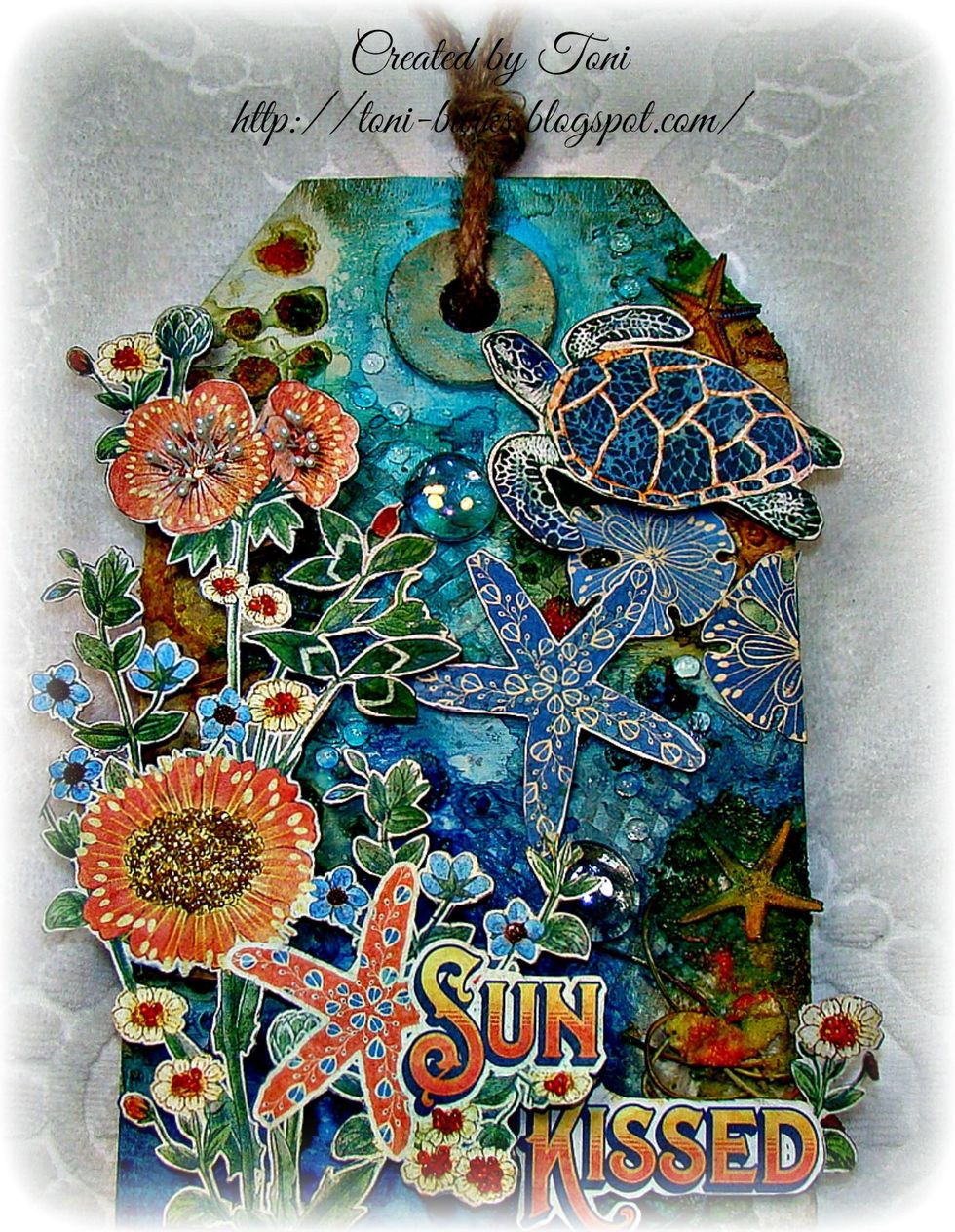 I hope you enjoyed this piece. Be sure to join in on the fun with us at Art Anthology and post your photo here https://www.facebook.com/groups/741057632686564/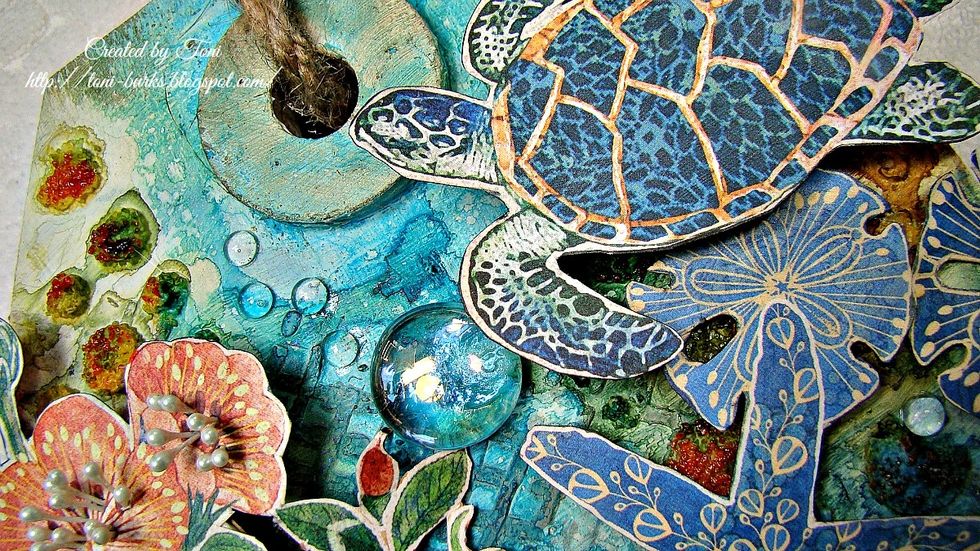 Wishing you a wonderful day and hope you take some time to get your fingers messy with inks and paints.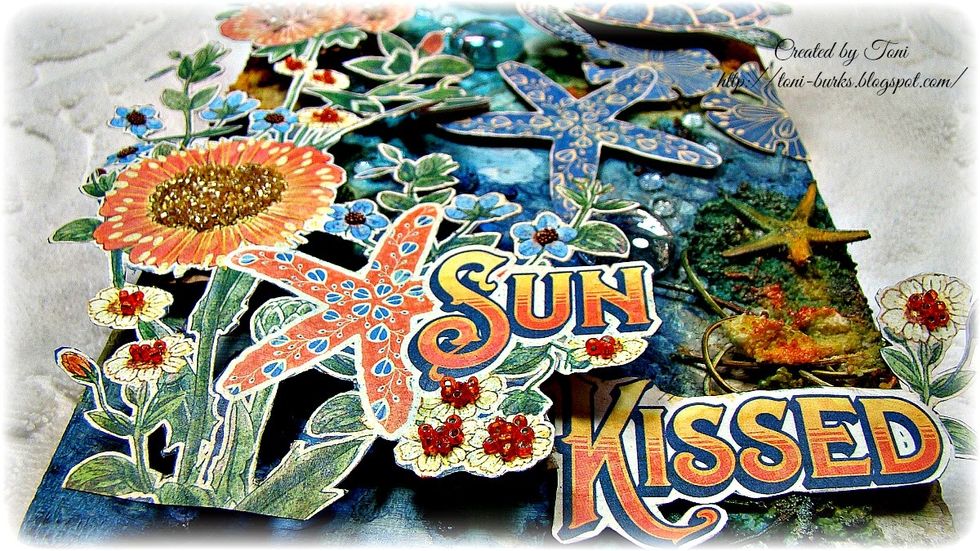 To purchase your AA products stop by our store https://www.artanthology.net/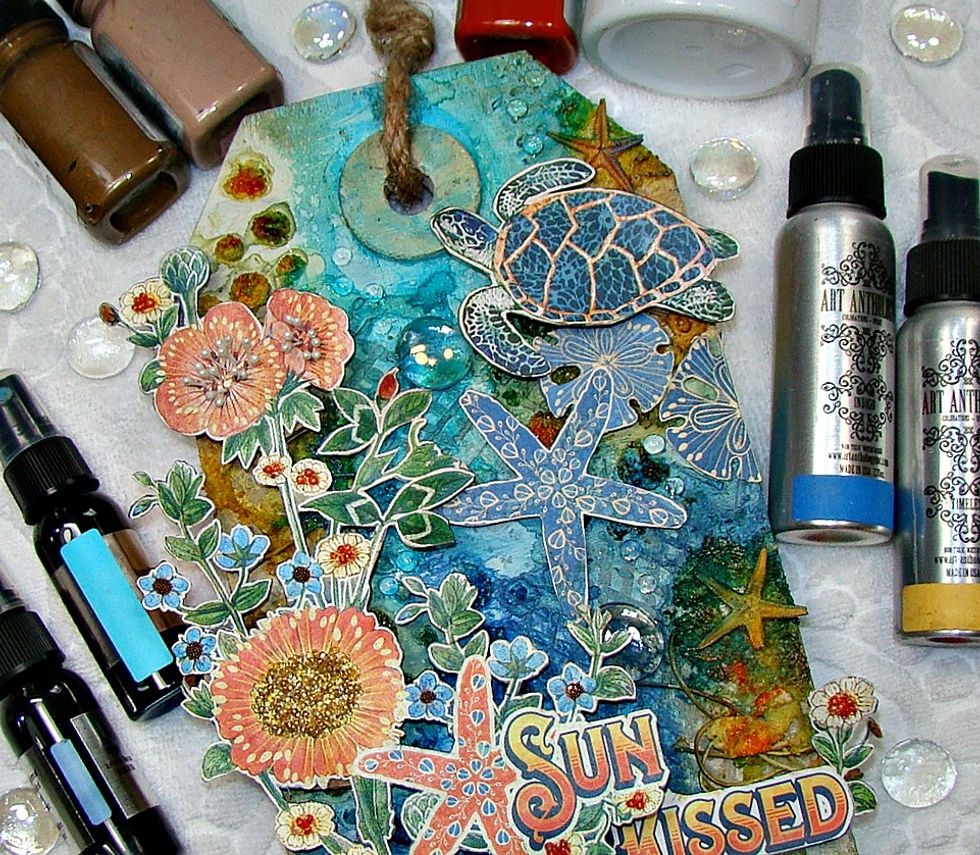 For more inspiration stop by our blog and Pinterest page http://artanthologyinc.com/blog/ and https://www.pinterest.com/artanthology/overview/
Colorations-Wamea Bay, Indigo, Timeless, Ink Spot
Shine-Sunrise
Velvet-Kona, Portabello
Mudd Paste
Stencil- Morse Code, Bubbles
Craft Sand
Scrapbook Paper to fussy cut
black marker for edging fussy cut papers
Art Anthology
Art Anthology is a manufacturer of dimensional mediums.\n\nCome chat with us in our Facebook Group: Art Anthology Adventures in Art