Create a Fun "Summer" Mixed Media Canvas
8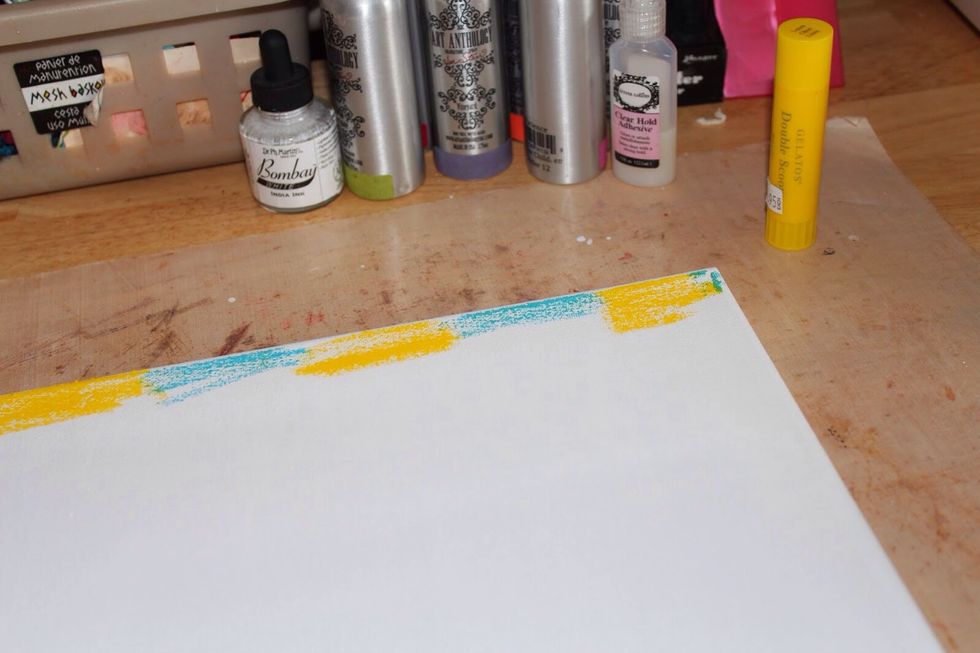 Apply gelatos to pre gesso'd canvas.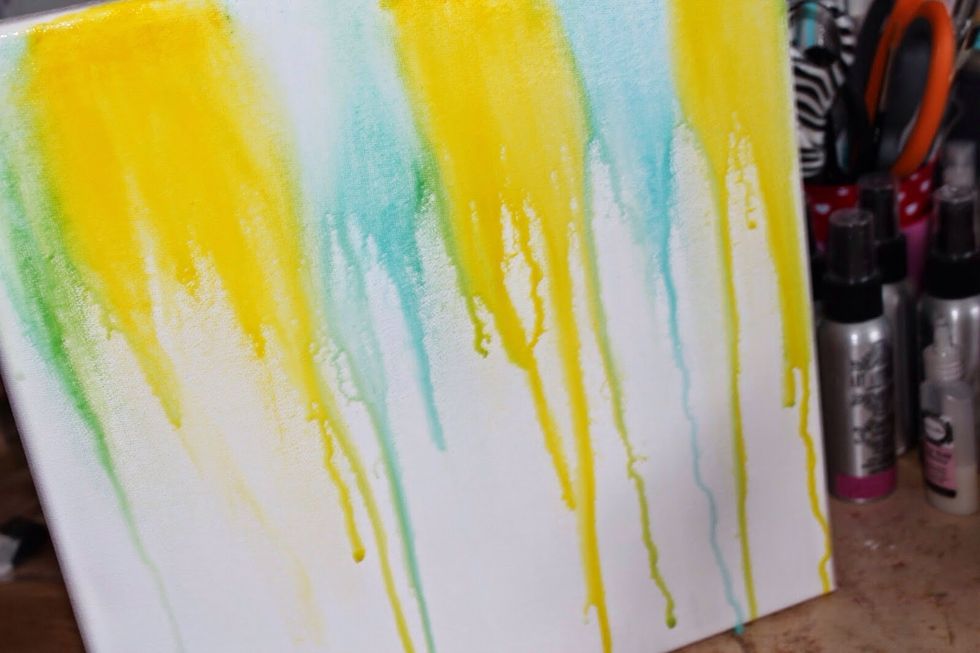 Mist water onto canvas.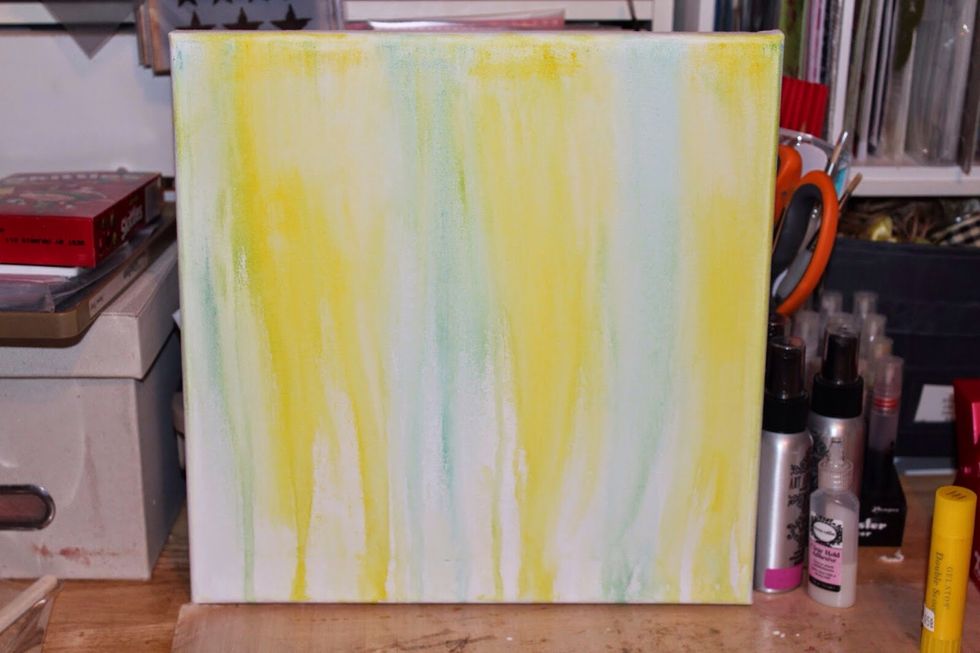 Blend gelatos with finger. Let dry.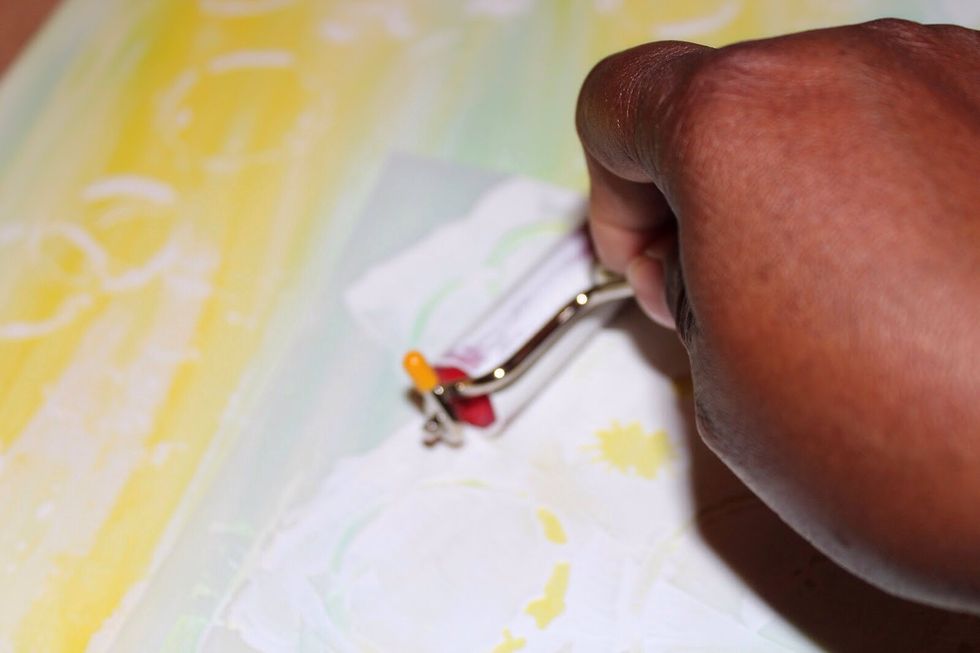 Lay Coffee Splotch (TCW 458) stencil on top of canvas and using brayer apply white paint.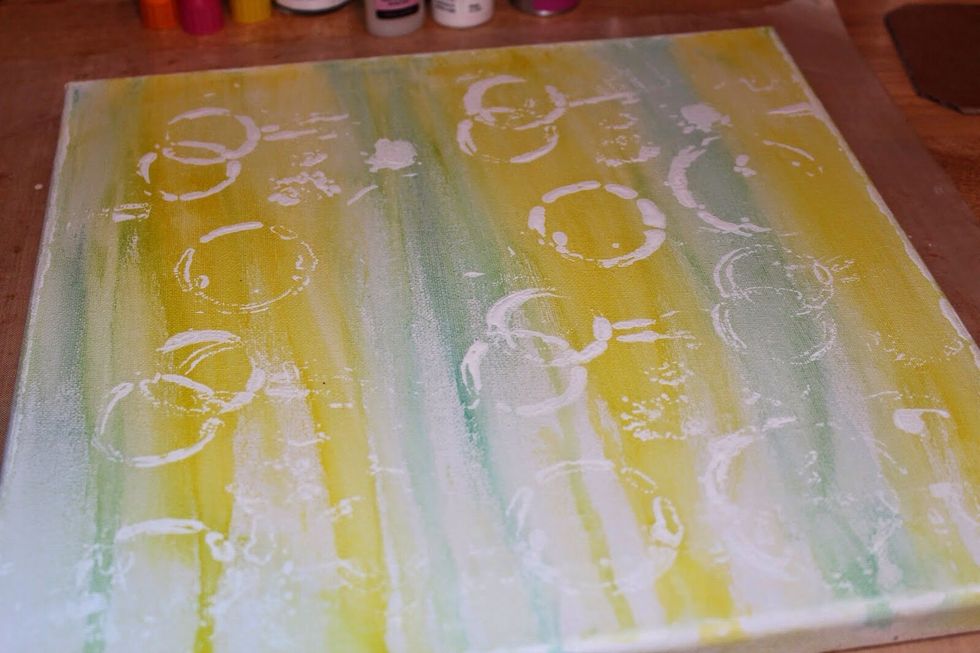 Cover the complete canvas with the stenciled design. Set aside to dry.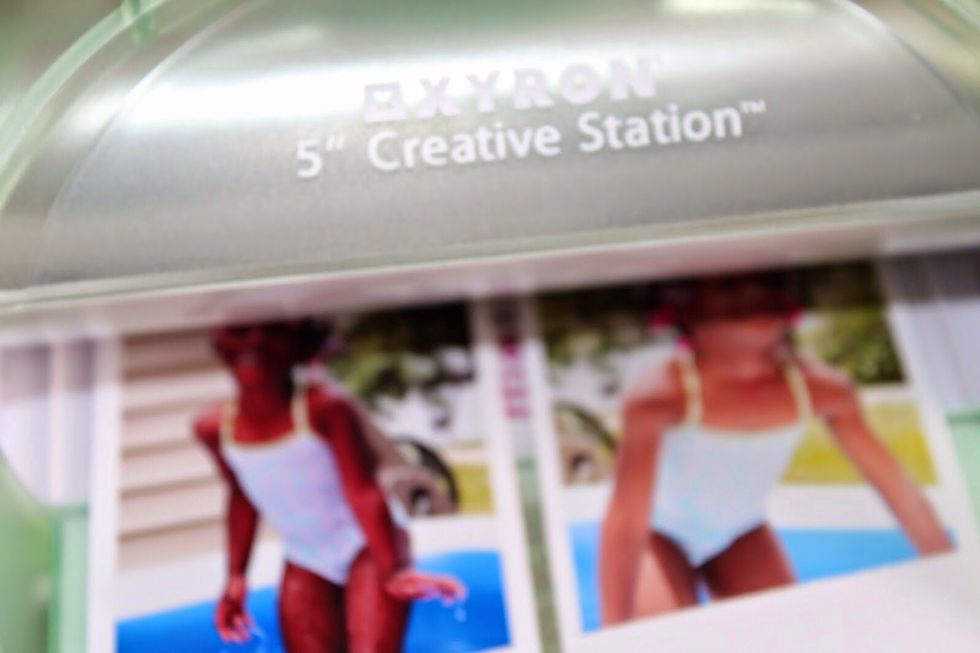 Run photos through the Xyron 5" Creative Station and add to canvas.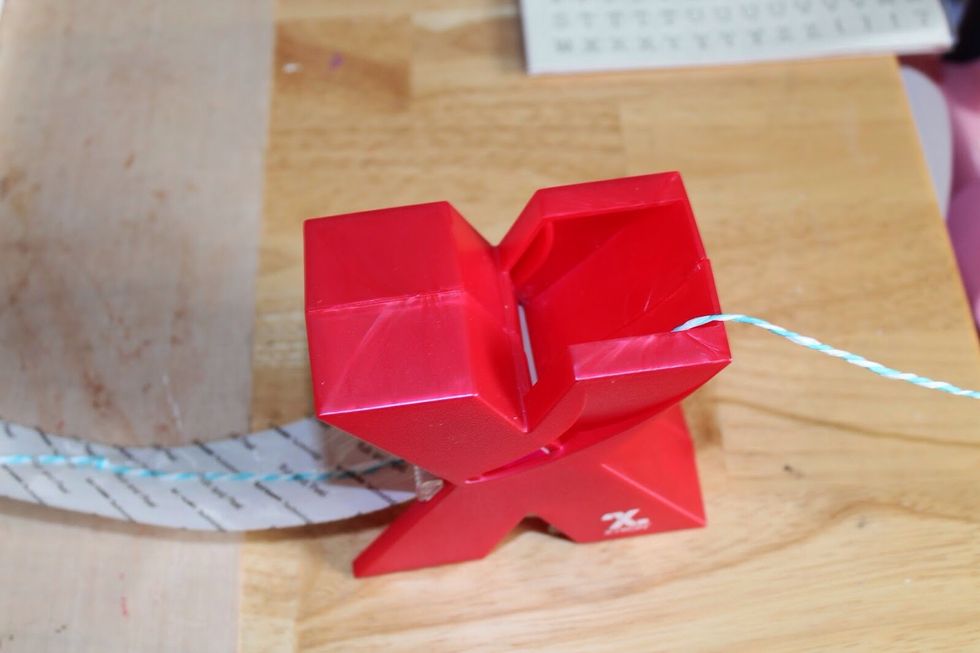 Run twine through 1.5" Xyron sticker maker.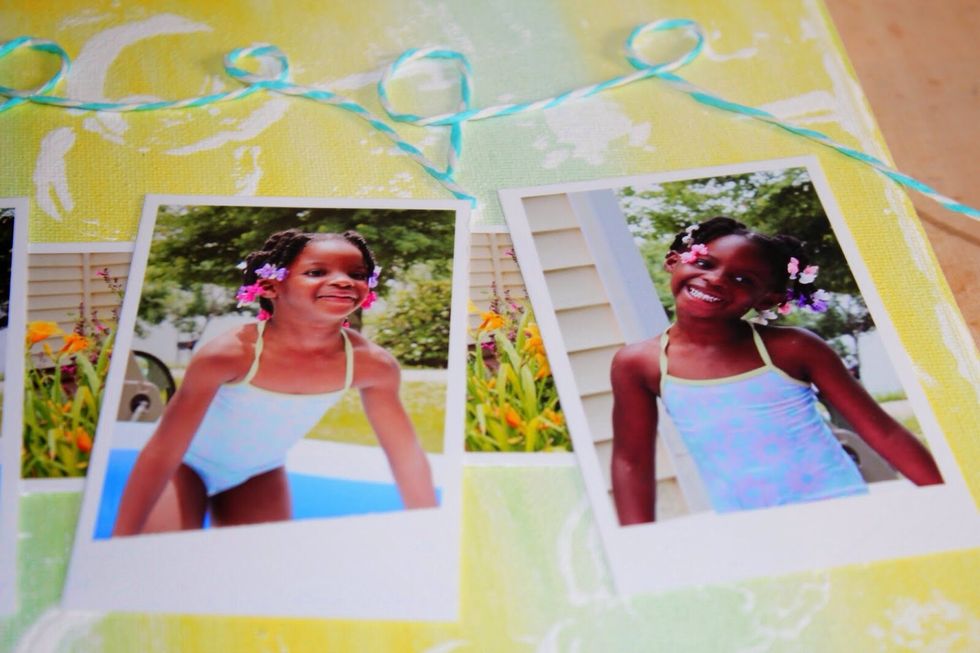 Apply twine to canvas in whimsical pattern using photos as a guide.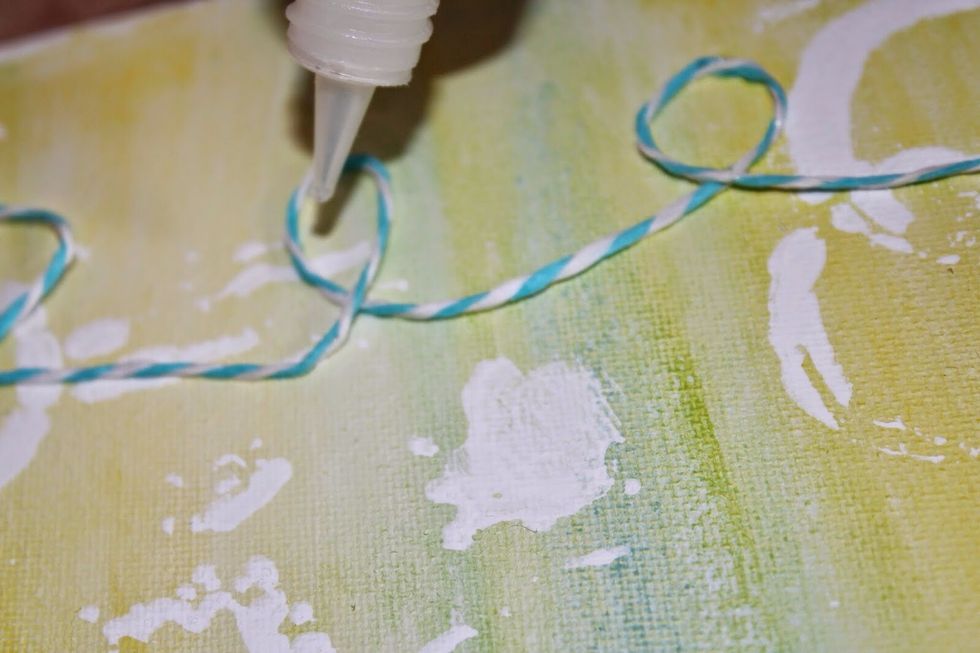 Apply Teresa Collins Clear Hold Adhesive to top and bottom points of twine.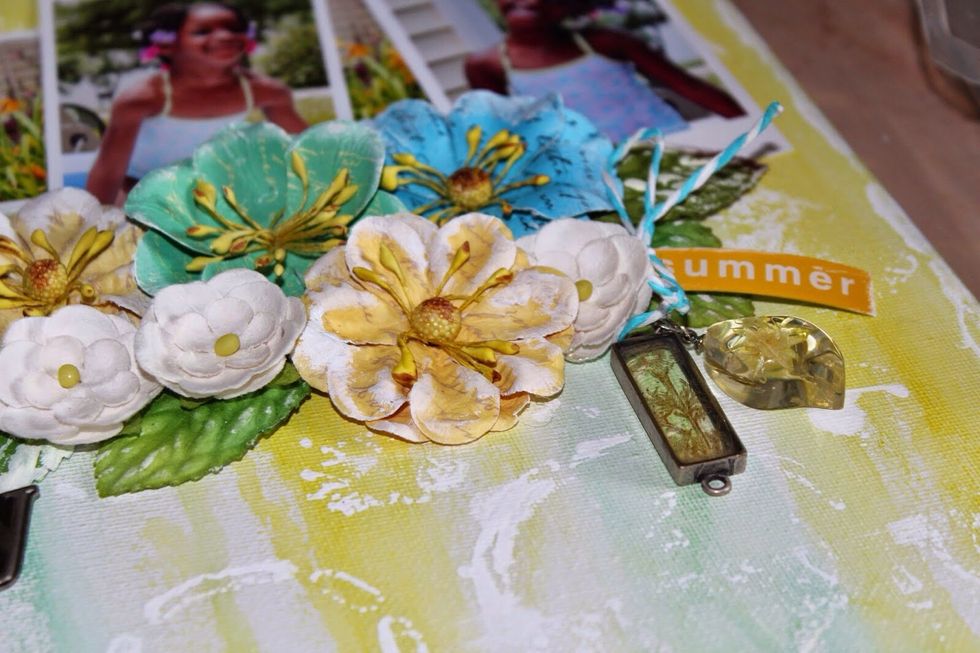 Adhere flowers, twine, bows, and charms to canvas using Xyron 3/8 adhesive dots and hot glue.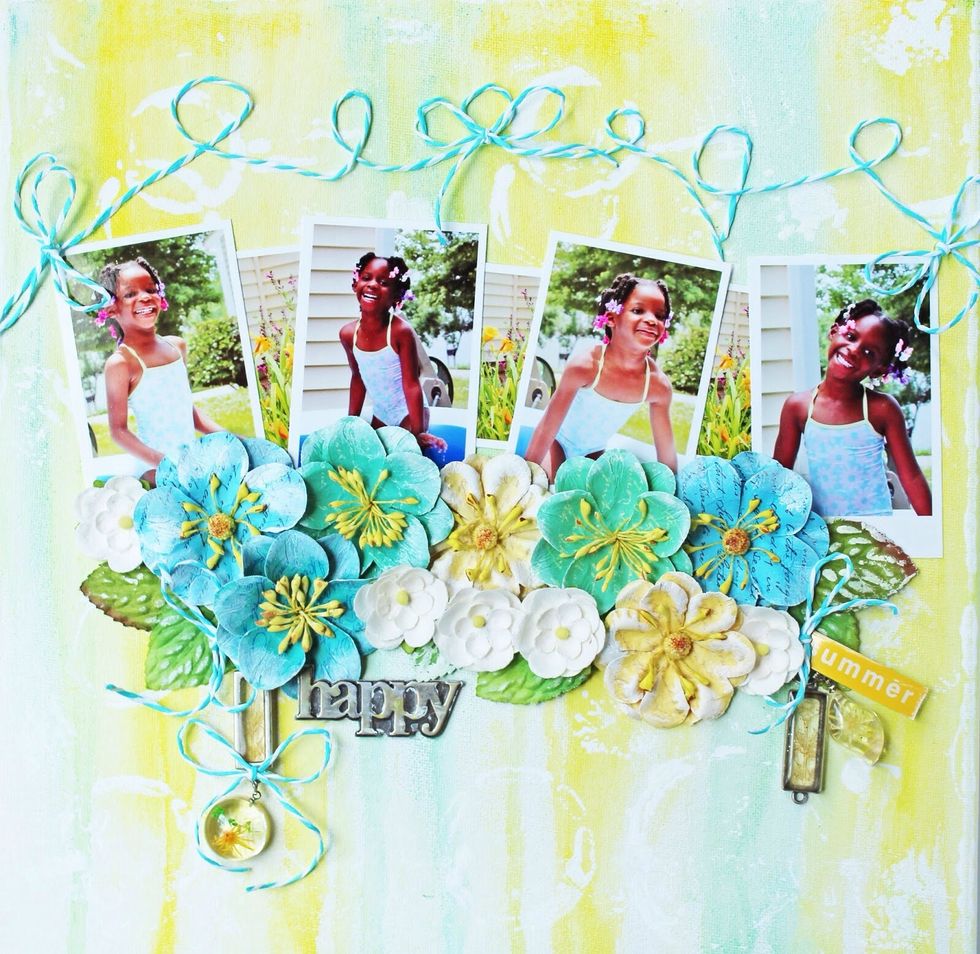 Continue embellishing as desired.
12 x 12 canvas
Gesso
Gelatos
Brayer
White paint
Stencil
Twine
Charms
Flowers
Photos
Xyron: Teresa Collins a Clear Hold Adhesive
Xyron Adhesive: 5" Creative Station
Xyron Adhesive: 1.5" sticker maker