To create the base for this folio I have used a tutorial from Kathy Clement. You can find it on YouTube here. https://www.youtube.com/watch?v=jQlFU54dZqg&t=311s
Create the base and inside folio mechanism as shown in the video tutorial using black cardstock. You can use any paper collection you like to create the rest!
The following is a slide show of my folio page by page. Enjoy!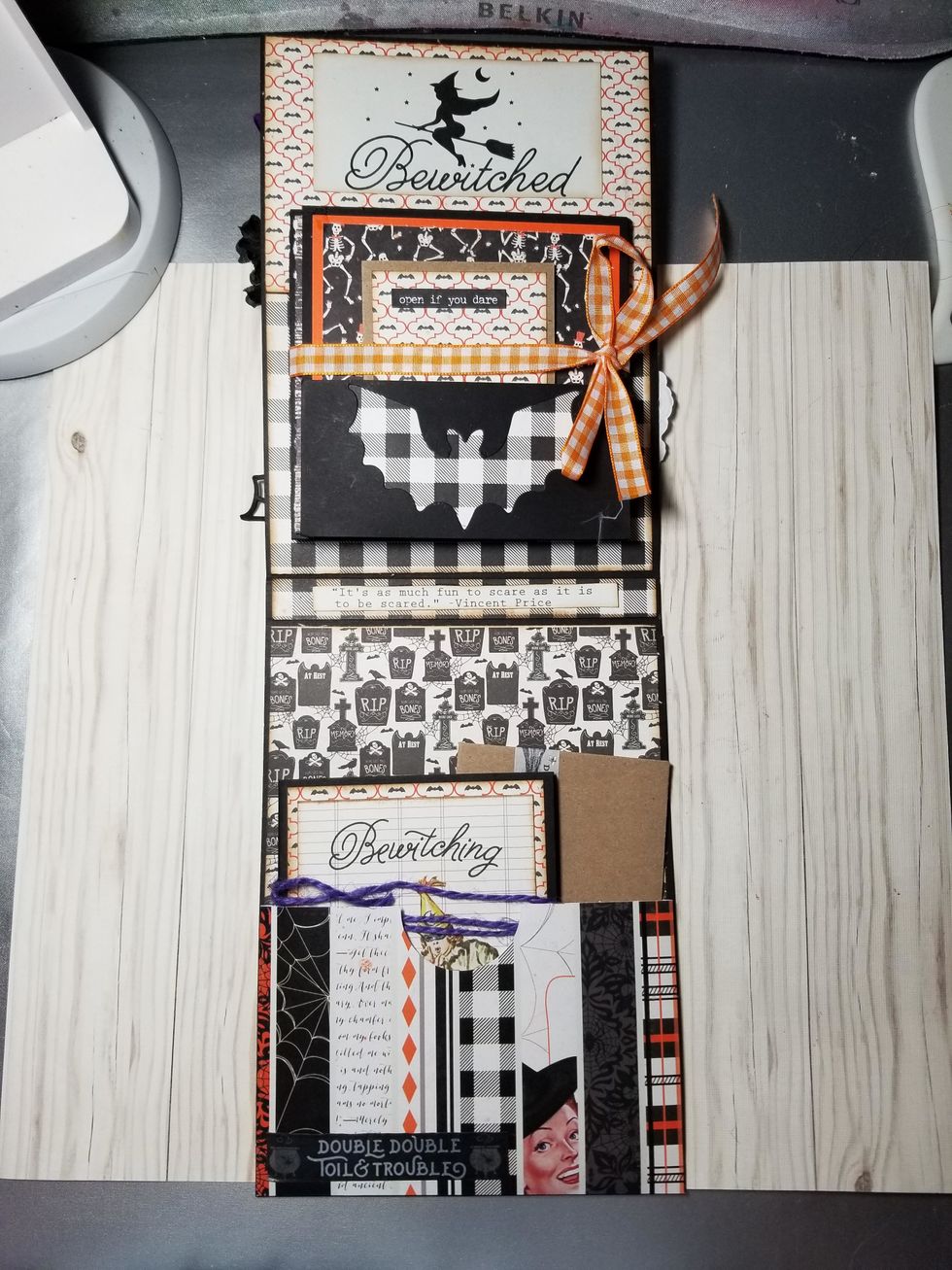 For the bat here, I die cut the bat from black cardstock and layered over a pattern on the pocket. I like to use all of the paper so the bottom pocket was created using packaging.
My inserts for the main pocket
Here is another example of using all of the paper. The quote was cut from the top title of the 12X12 paper.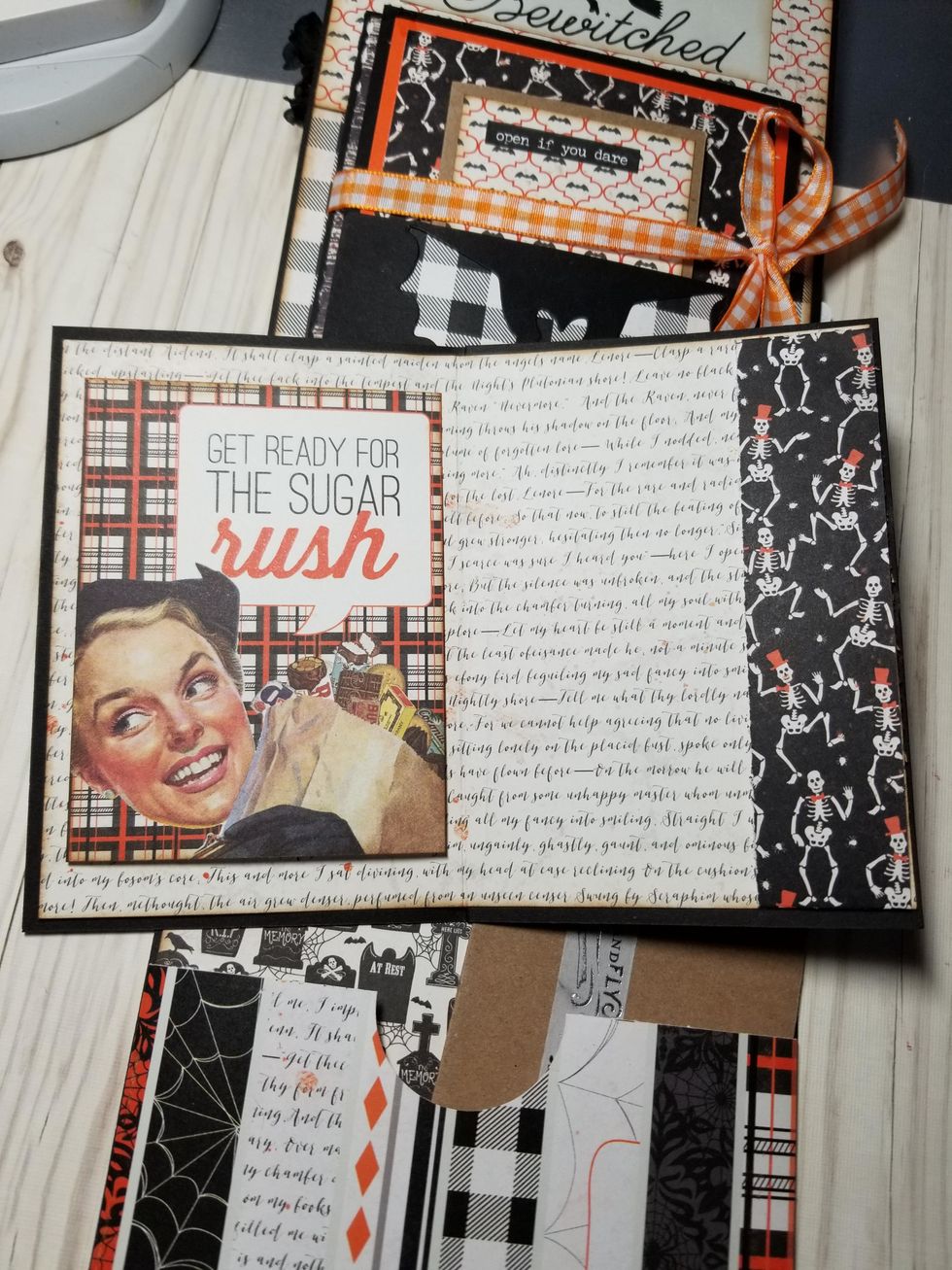 Inside of mini for main pocket. Perfect for a treat or gift card!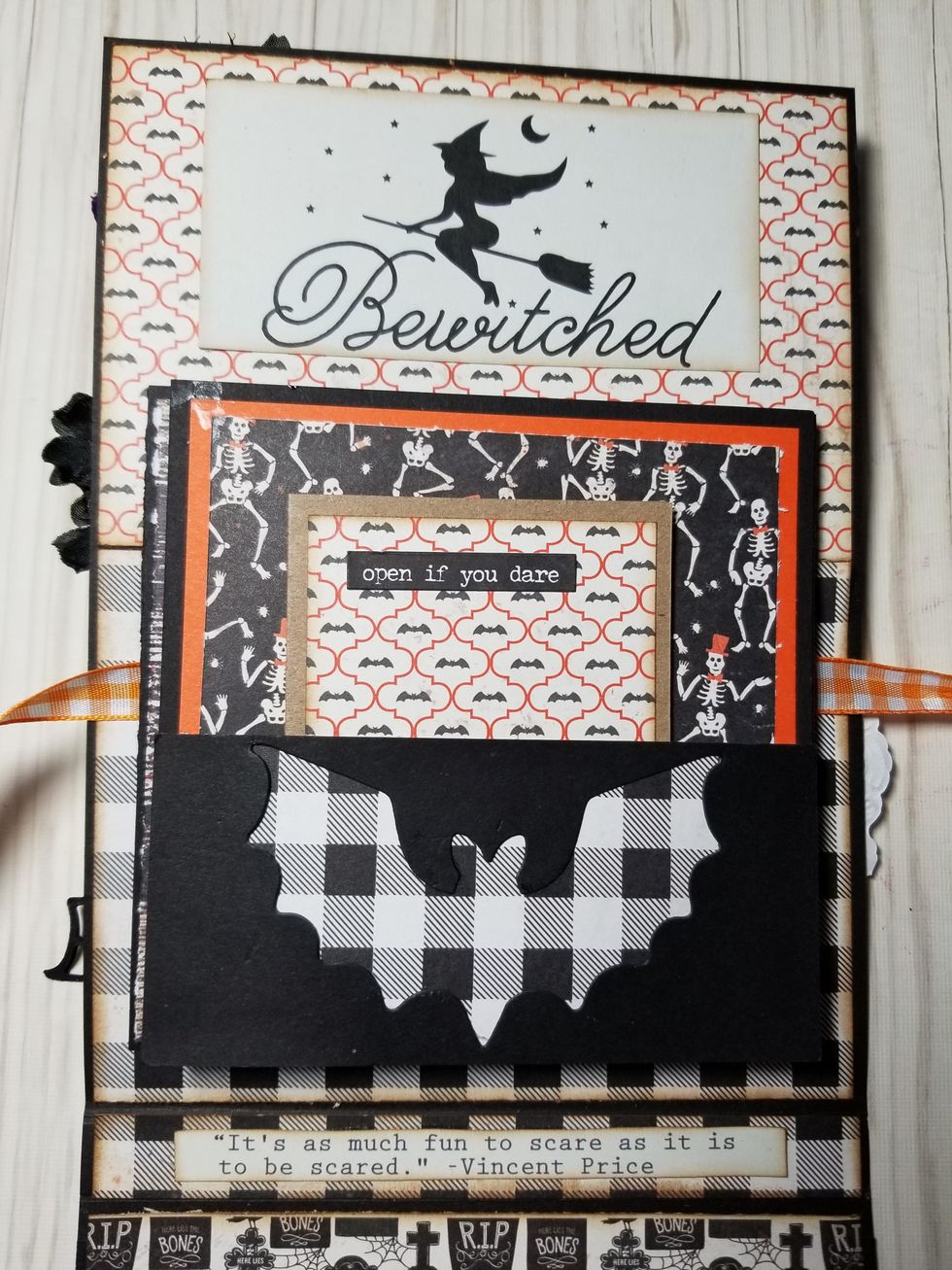 Adding sentiments is a fun special touch.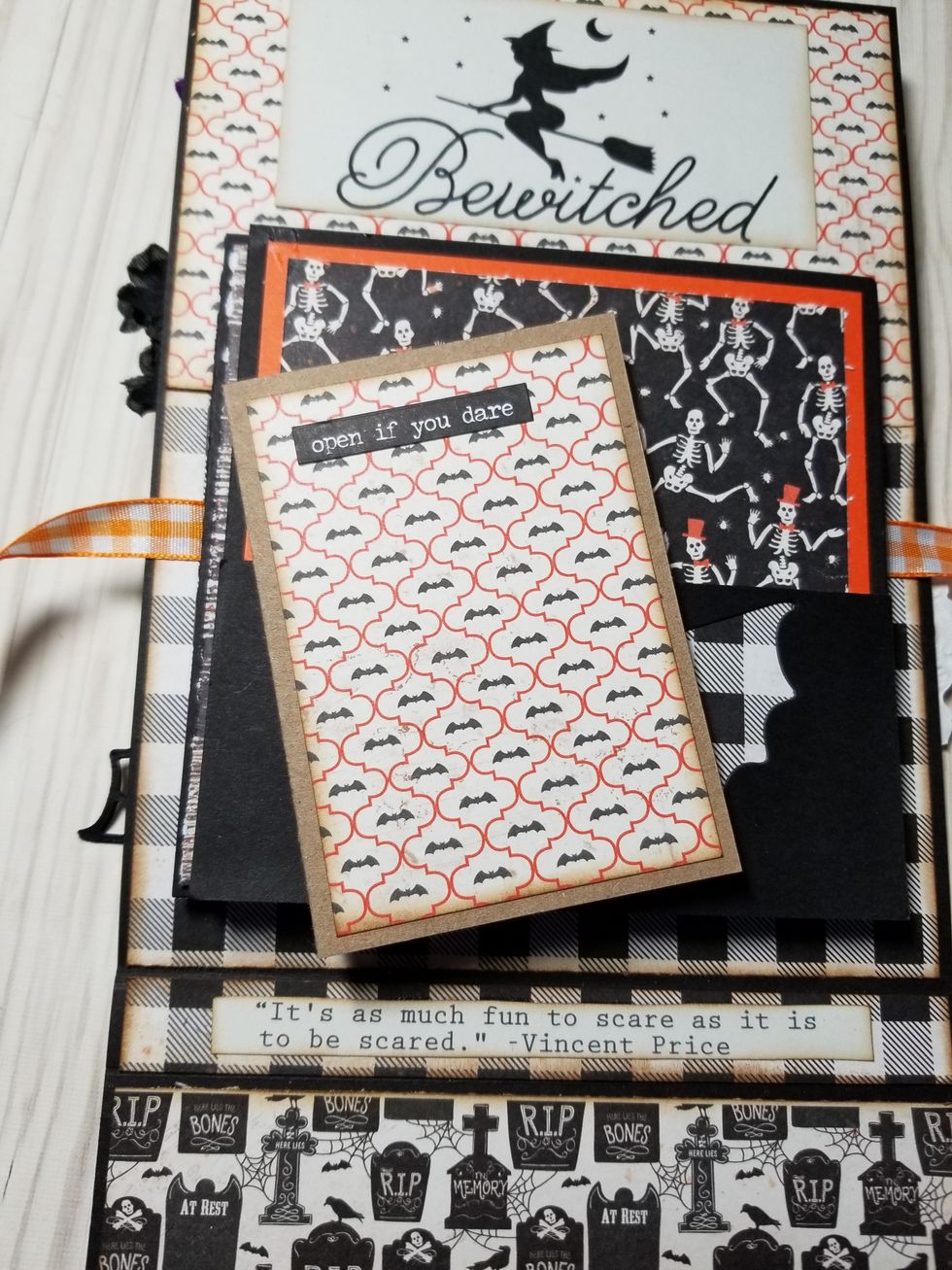 This cute little folder is the perfect size for a gift card!
The lines on the inside are great for notes!
This is the top folio mechanism which folds out on both sides.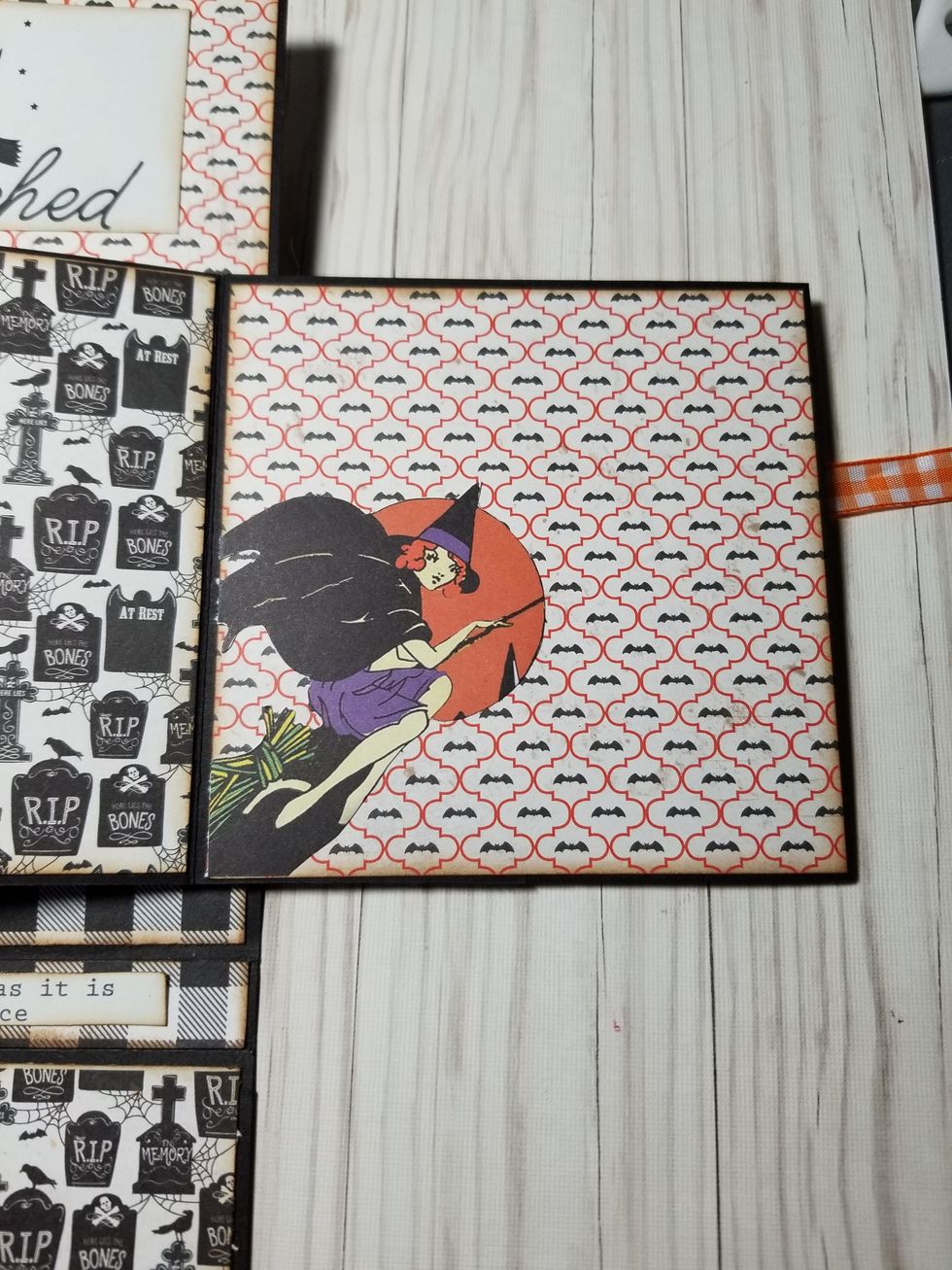 A fun fussy cut from the papers!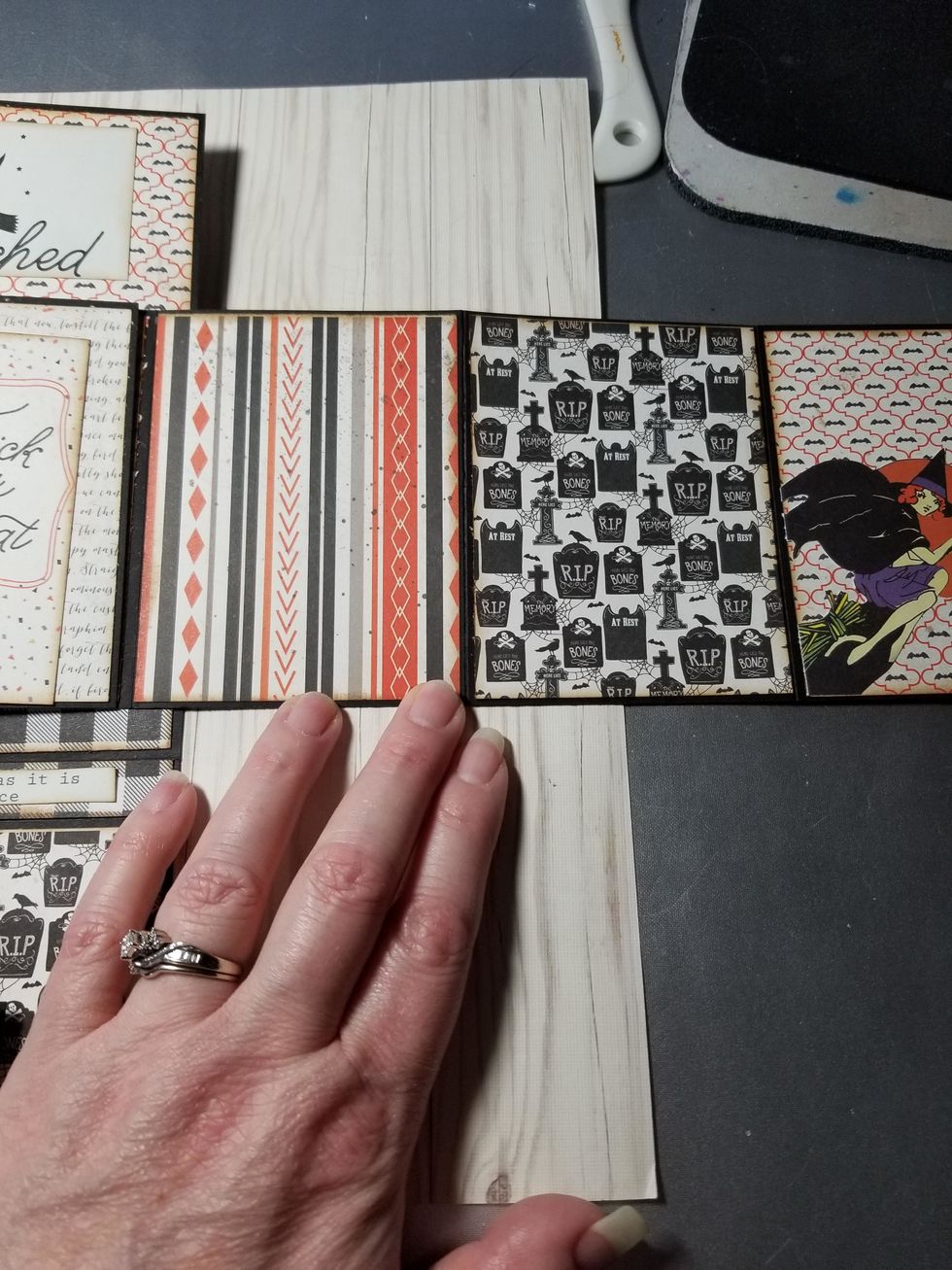 Each page can be used to add small photos!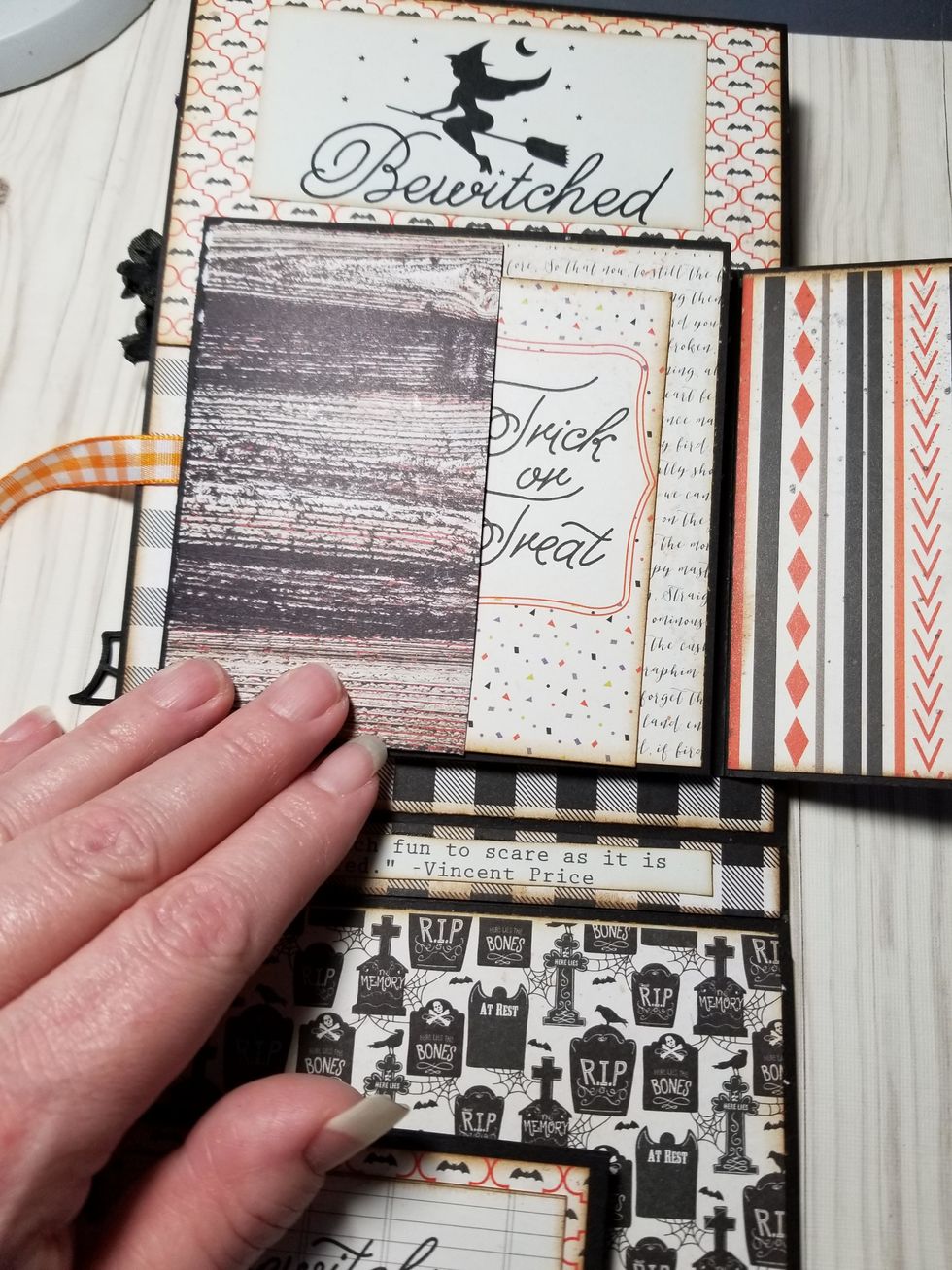 A sideways pocket to hold a treat and this fun little journaling card!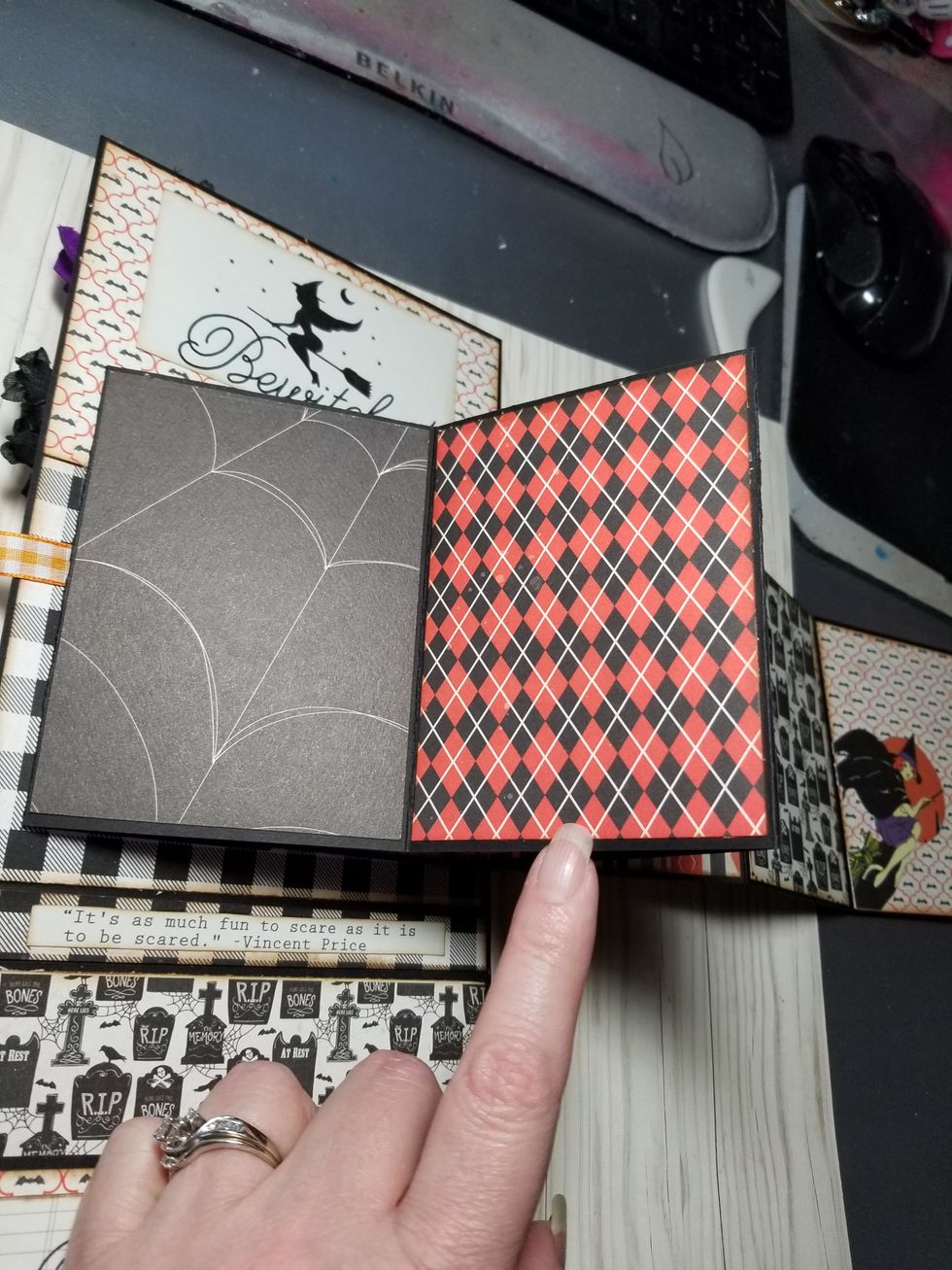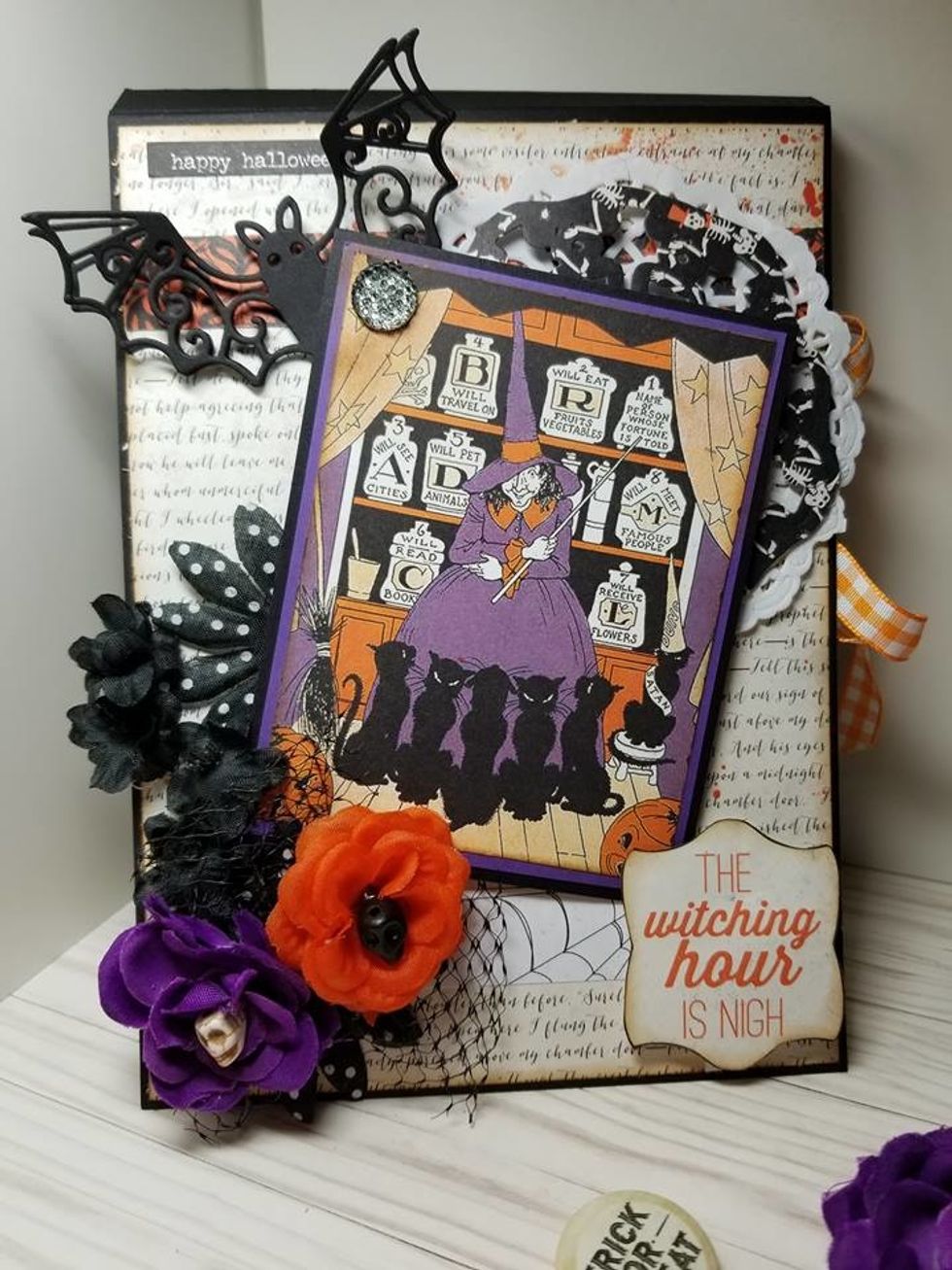 Add another bat by cutting 2 from black cardstock and layering. Add flowers and other fun embellishments!
Black cardstock
Purple Cardstock
Orange cardstock
Authentique Bewitched Papers
Adhesive
Score Tape
Tutti Designs Scrolly Bat Die
Flowers
Black Netting
Ribbon
Other embellishments
Tim Holtz Distress Ink Vintage Photo
Tim Holtz Small Talk Occasions Stickers
Kraft Cardstock
Halloween washi