The first step in creating this Fun Fold Easel card is to color a digital or stamped image with your favorite medium. I use Copic Markers and a bit of Stickles.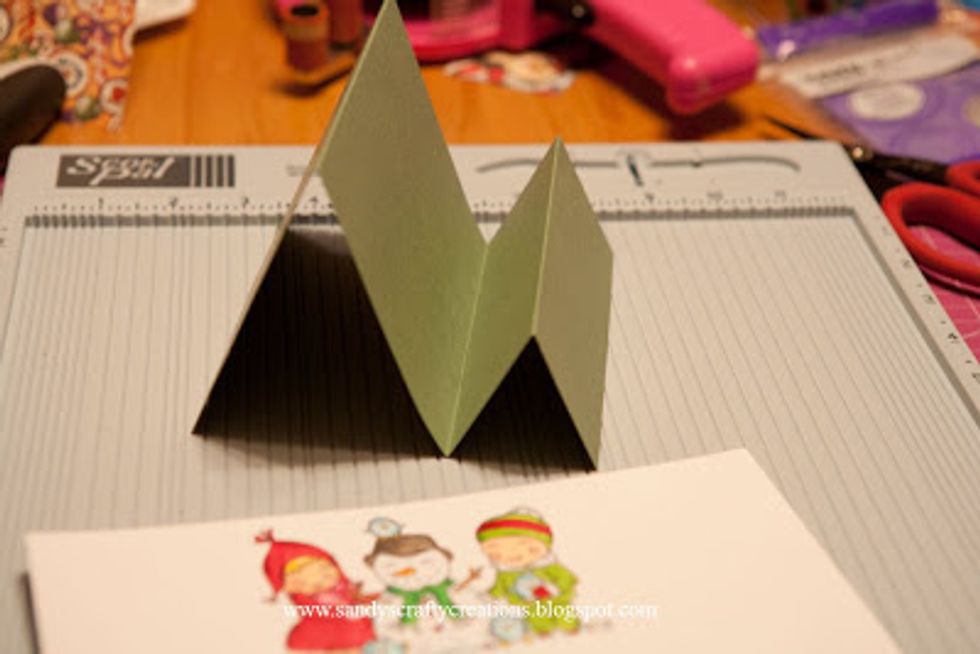 Next, you need to create a card base by cutting a piece of cardstock 5.5 inches wide x 12 inches long. Then use a score board and score at 2 inch, 4 inch and 8 inch. Fold the base like this.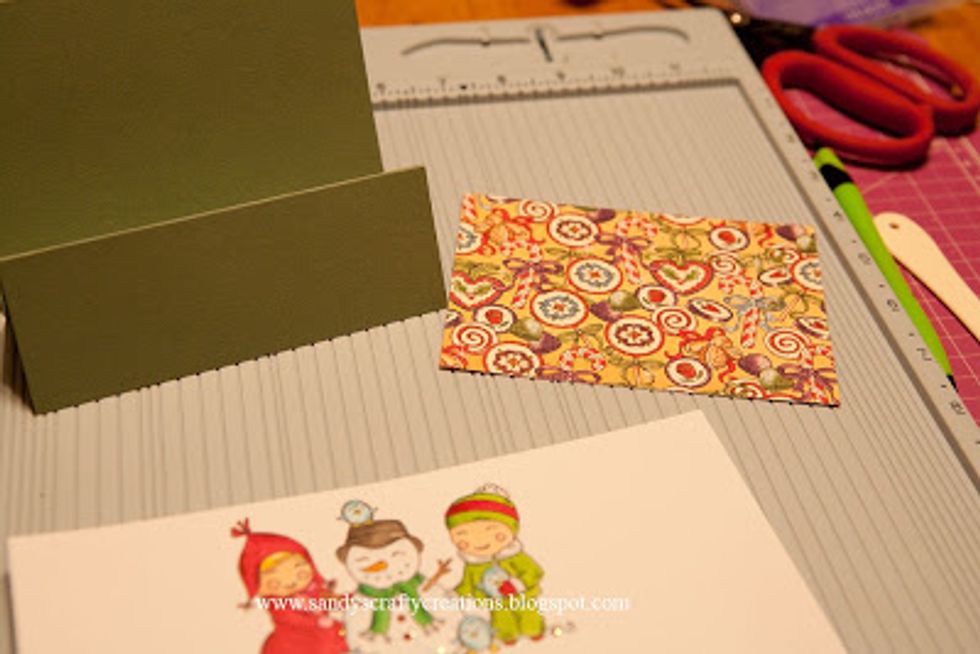 Trim a piece of printed paper 5.25 inches long x 3.75 inches tall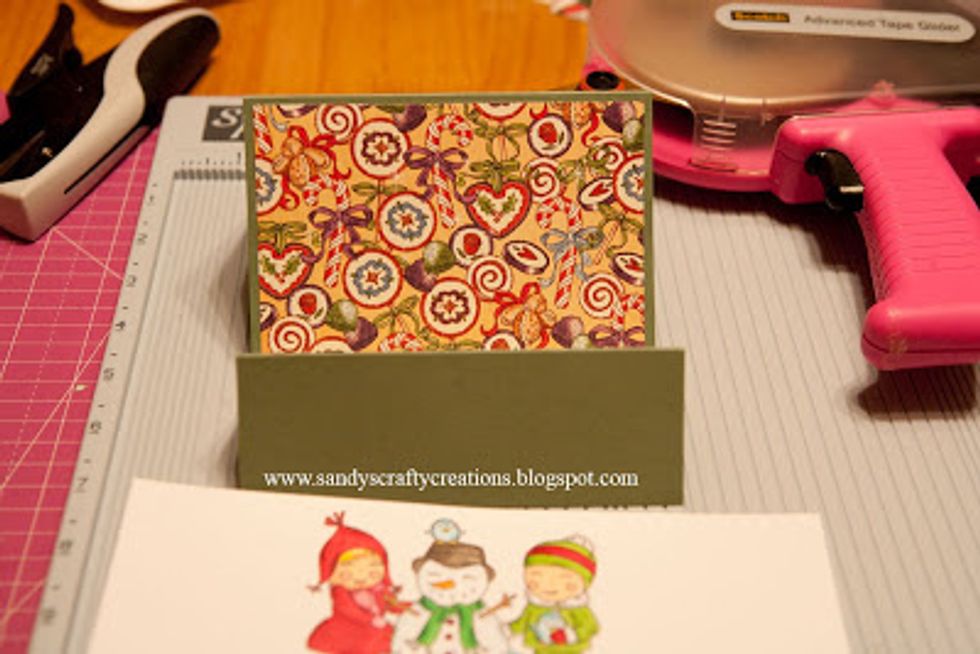 Adhere the printed paper with glue or tape runner to the card base as shown.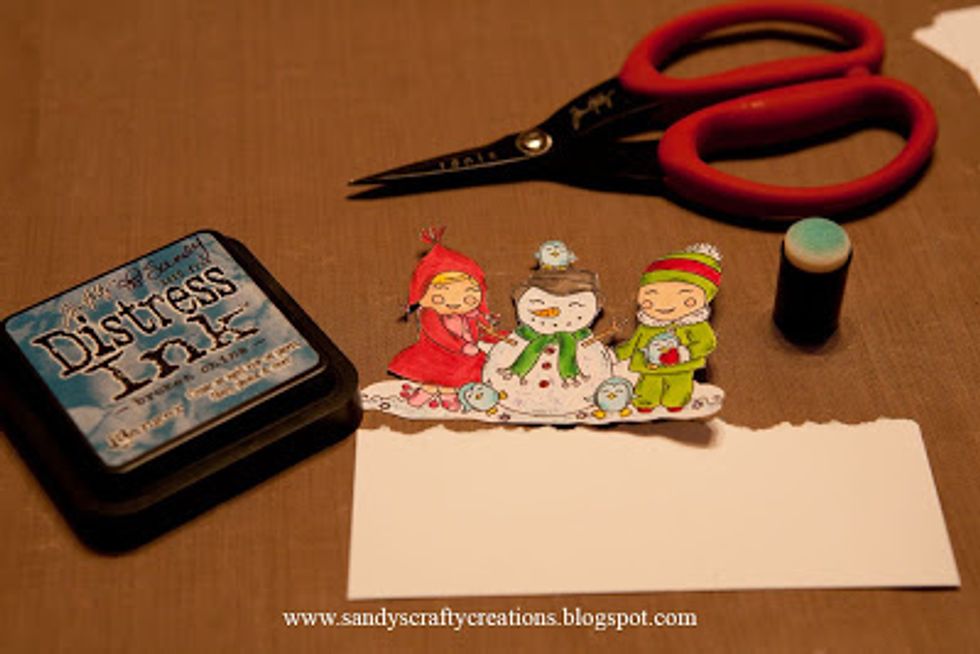 "Fussy Cut" out your image with sharp scissors. I use the Tim Holtz scissors for best results.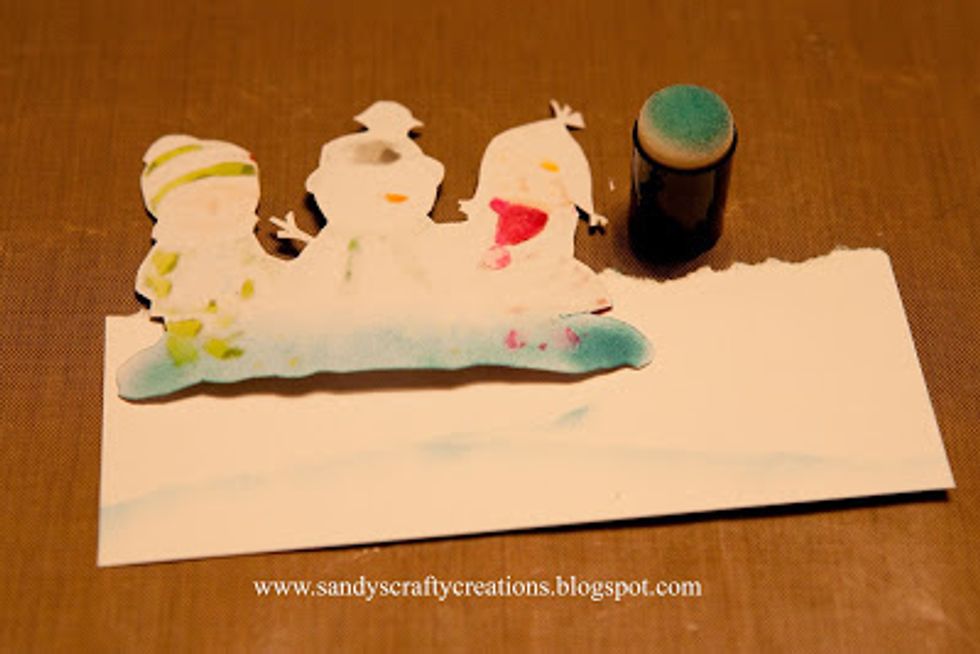 Cut a piece of white card stock to cover the front edge of the card and tear along the top edge. Flip your image over and use it as a pattern to ink snow drifts onto the white cardstock.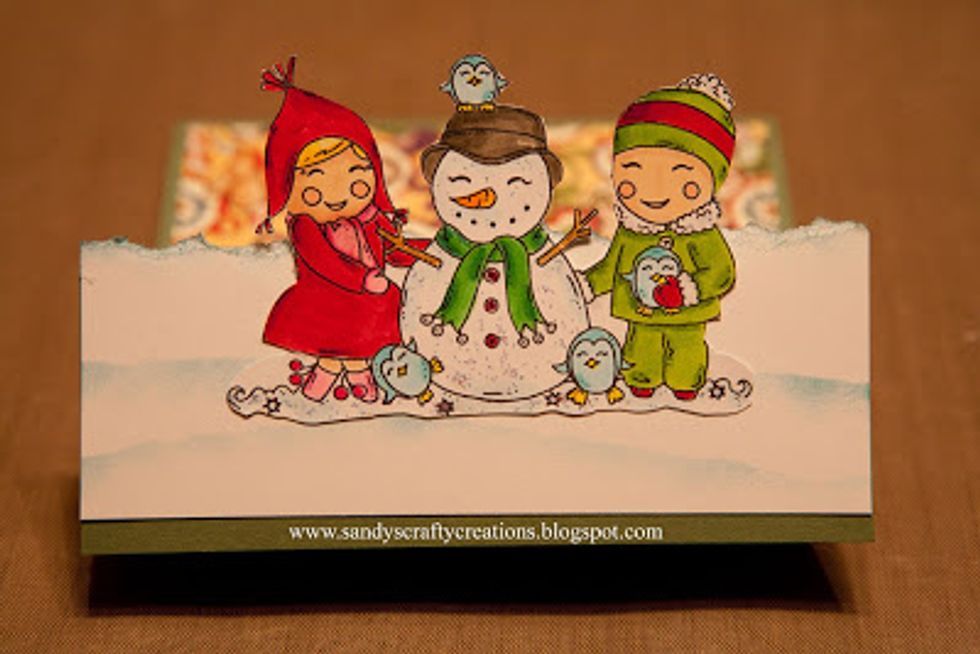 Adhere the white snow bank cardstock to the front of the card and then your image as shown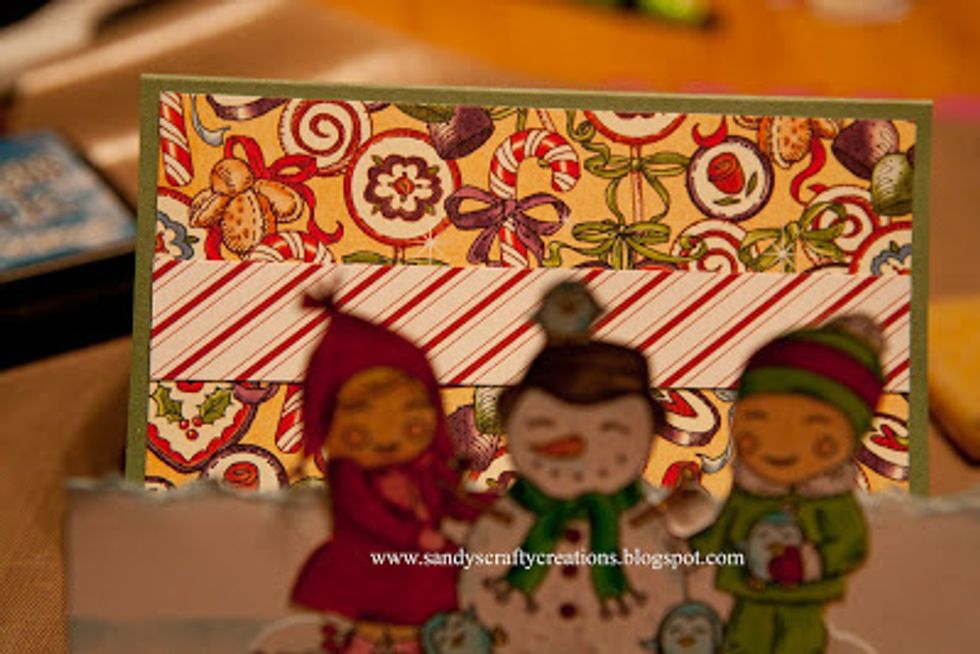 Cut a strip of scrap paper (optional) and adhere it to the card as shown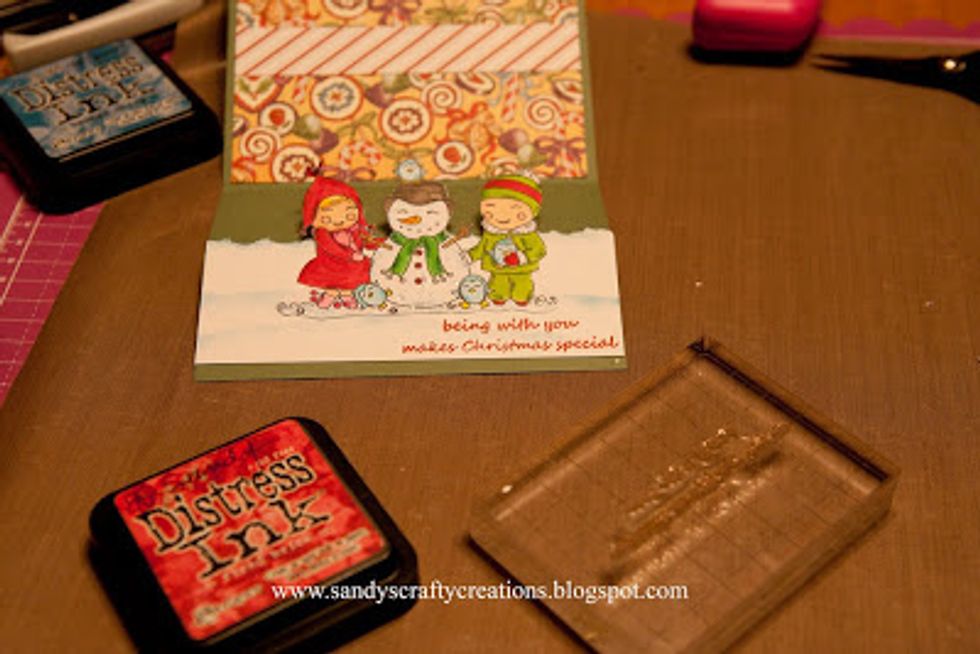 Stamp your sentiment to the lower right edge of the card. Fold open the card so it lies flat before you stamp it.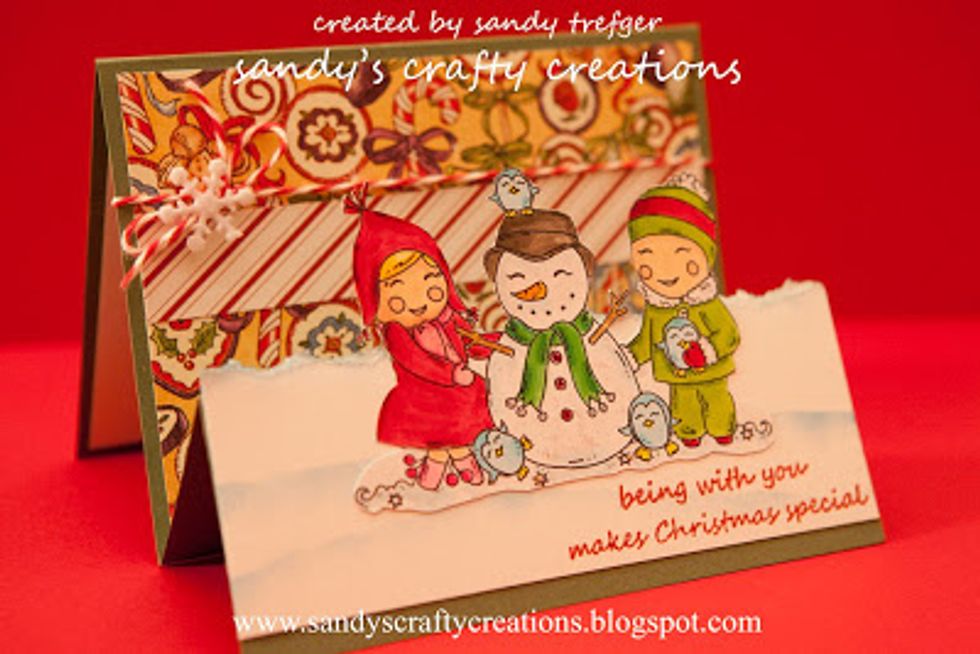 Fold the card up. Add a piece of red & white Baker's twine and tie in a small bow on the left side and top with a button or snowflake. Visit my Blog: http://www.sandyscraftycreations.blogspot.com
Digital Image or Stamped Image
Copic Markers or Other Markers
Cardstock
Designer Printed Papers
Embellishments
Sentiment Stamp and Ink Pad of choice
Distress Ink and applicator
Sandy Trefger
I live in Texas and I love to do papercrafts and design new projects. I especially love the decorative aspect of a mini album, layout or handmade card!