This is the basic look I tend to do using my naked palette. Everyone does their makeup differently but I am just sharing with you what I do :) If you have any questions please ask! Thanks for reading!
2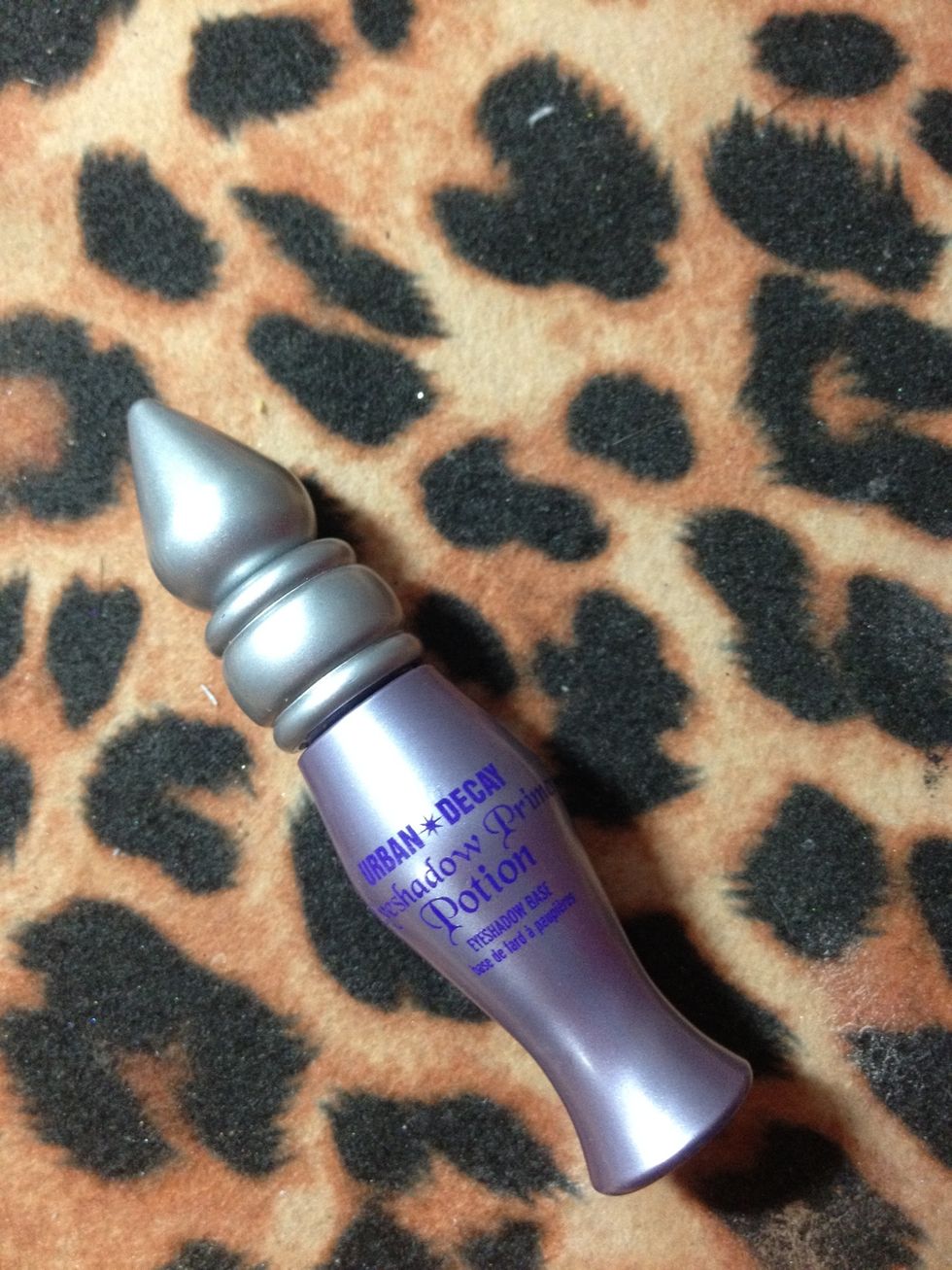 Get your primer and apply it to your eyelids. This one came with my naked palette but I do really like the way it looks and works when applied before shadows.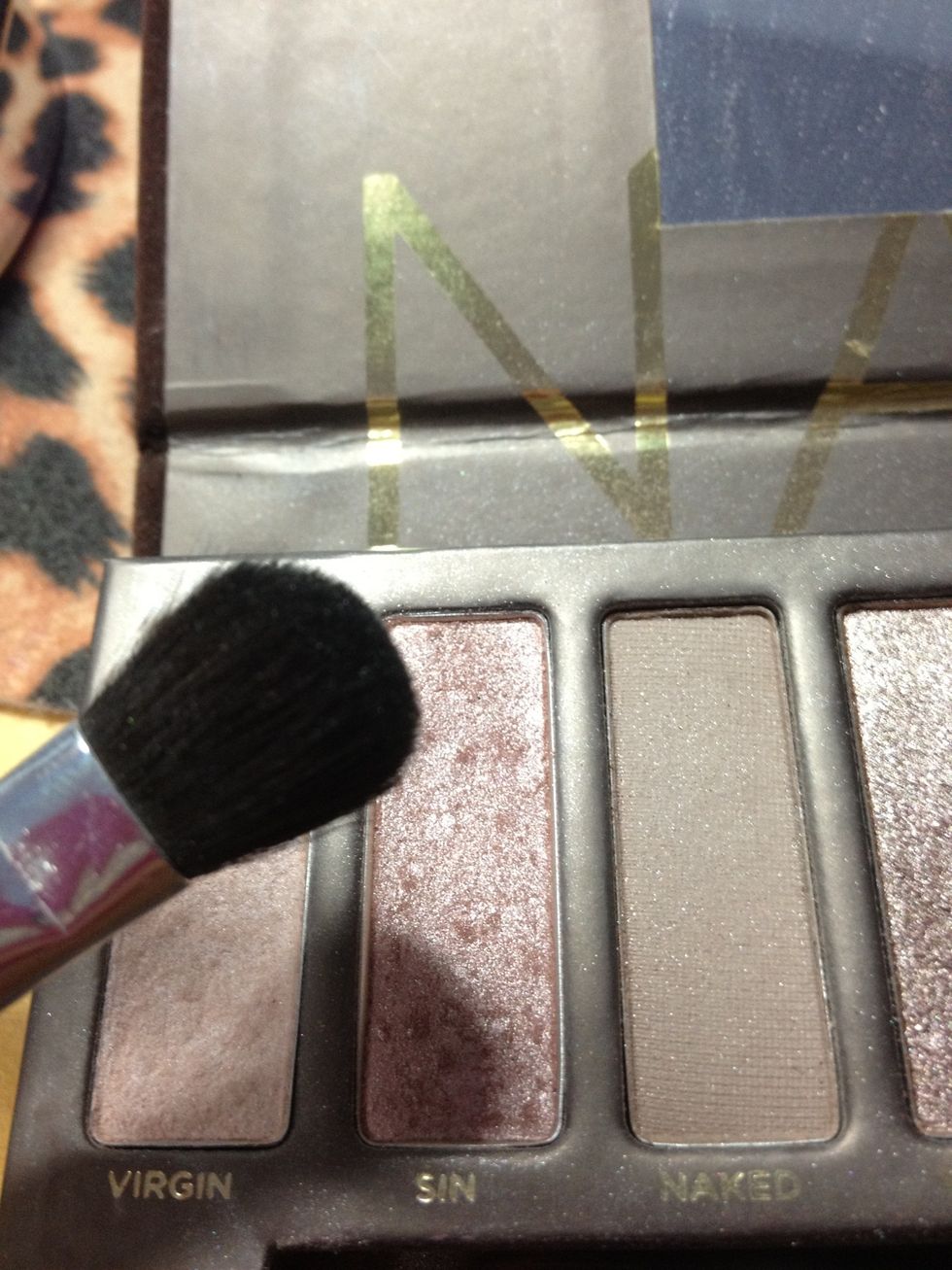 I'm going to use this fluffy brush and the color "Sin" (second from the left) on my whole lid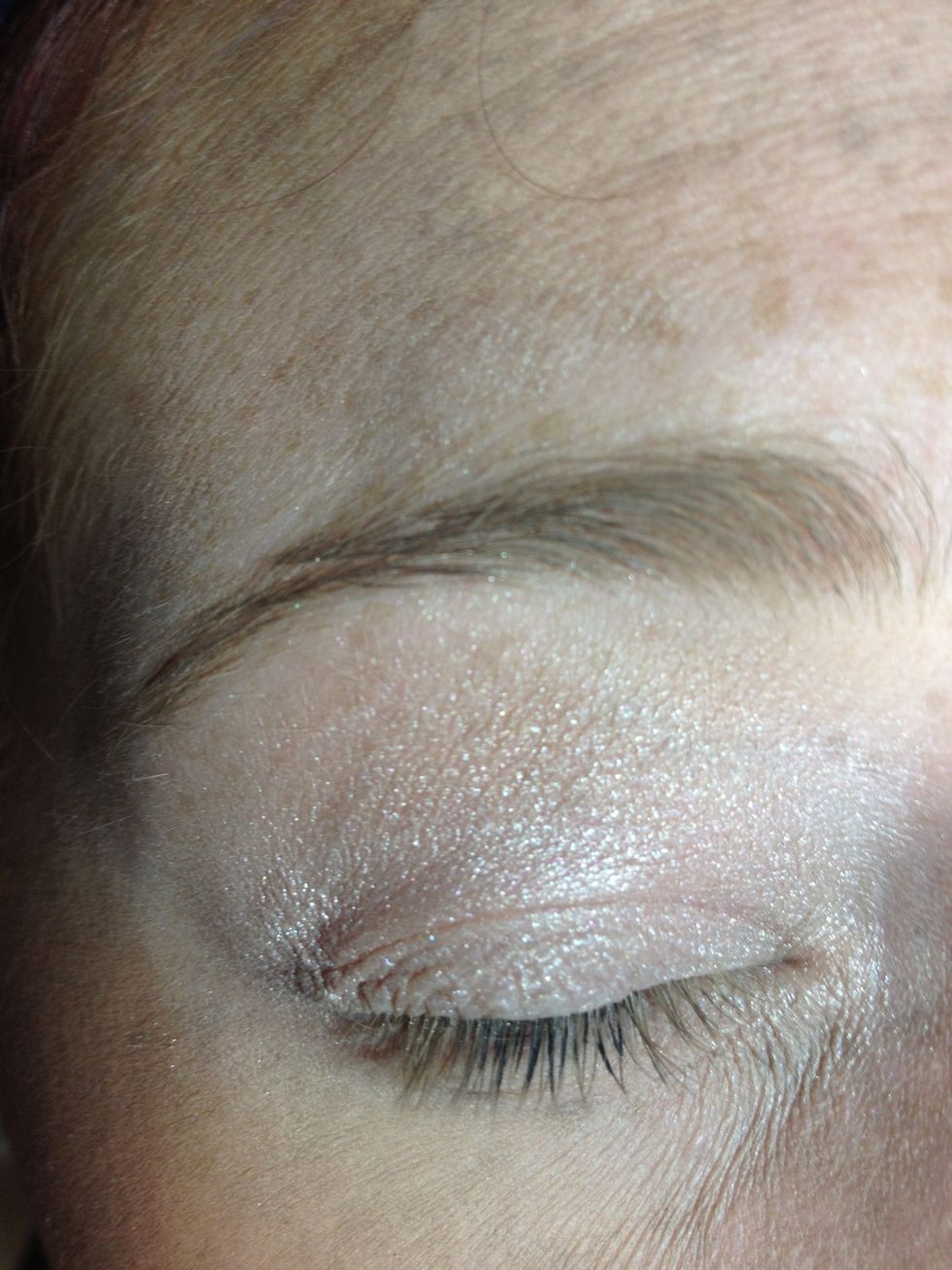 That is what it should look like after using "Sin" as your base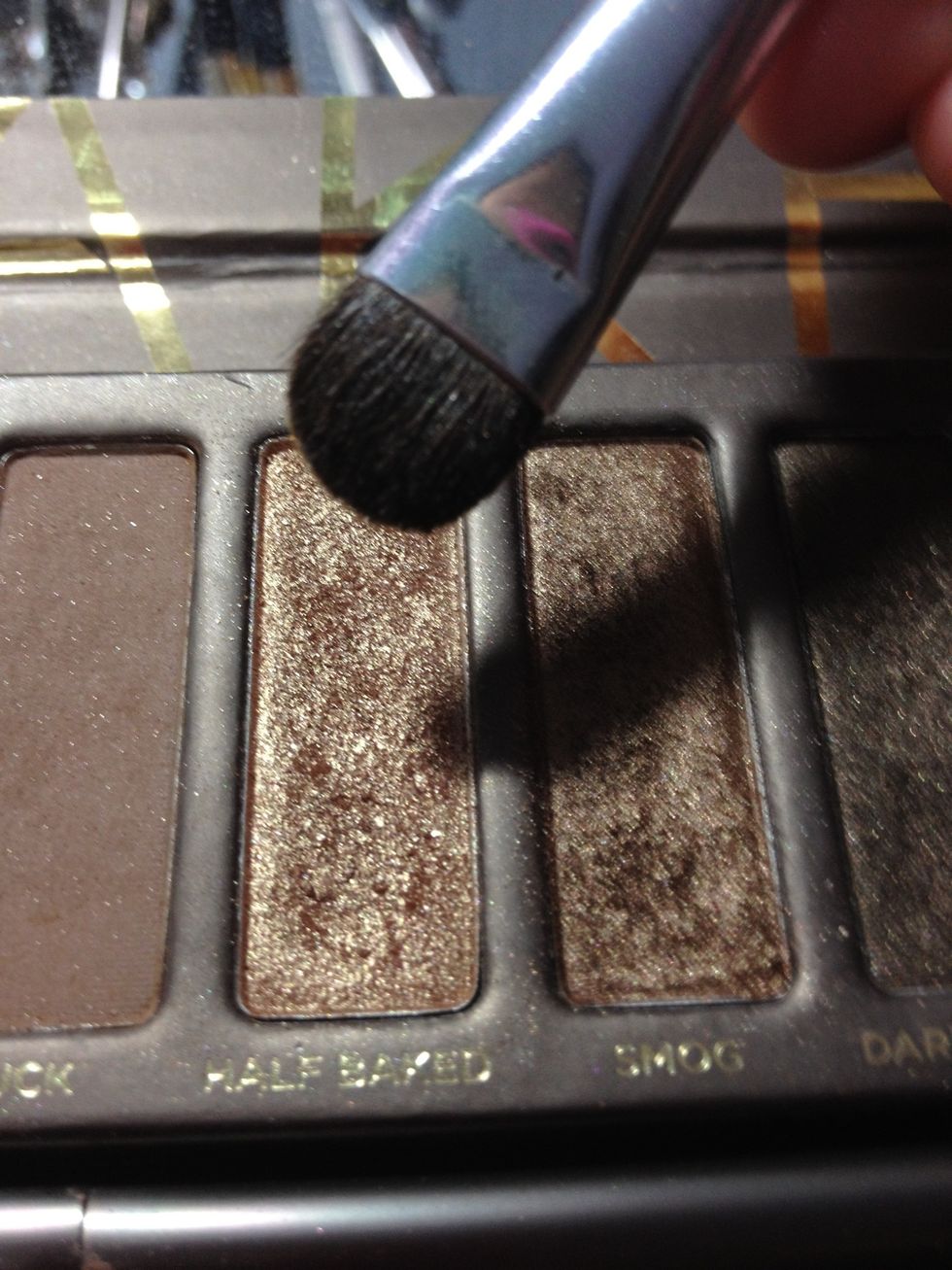 I'm going to use this stiffer, flat shadow brush from e.l.f to apply "Half Baked" on my lid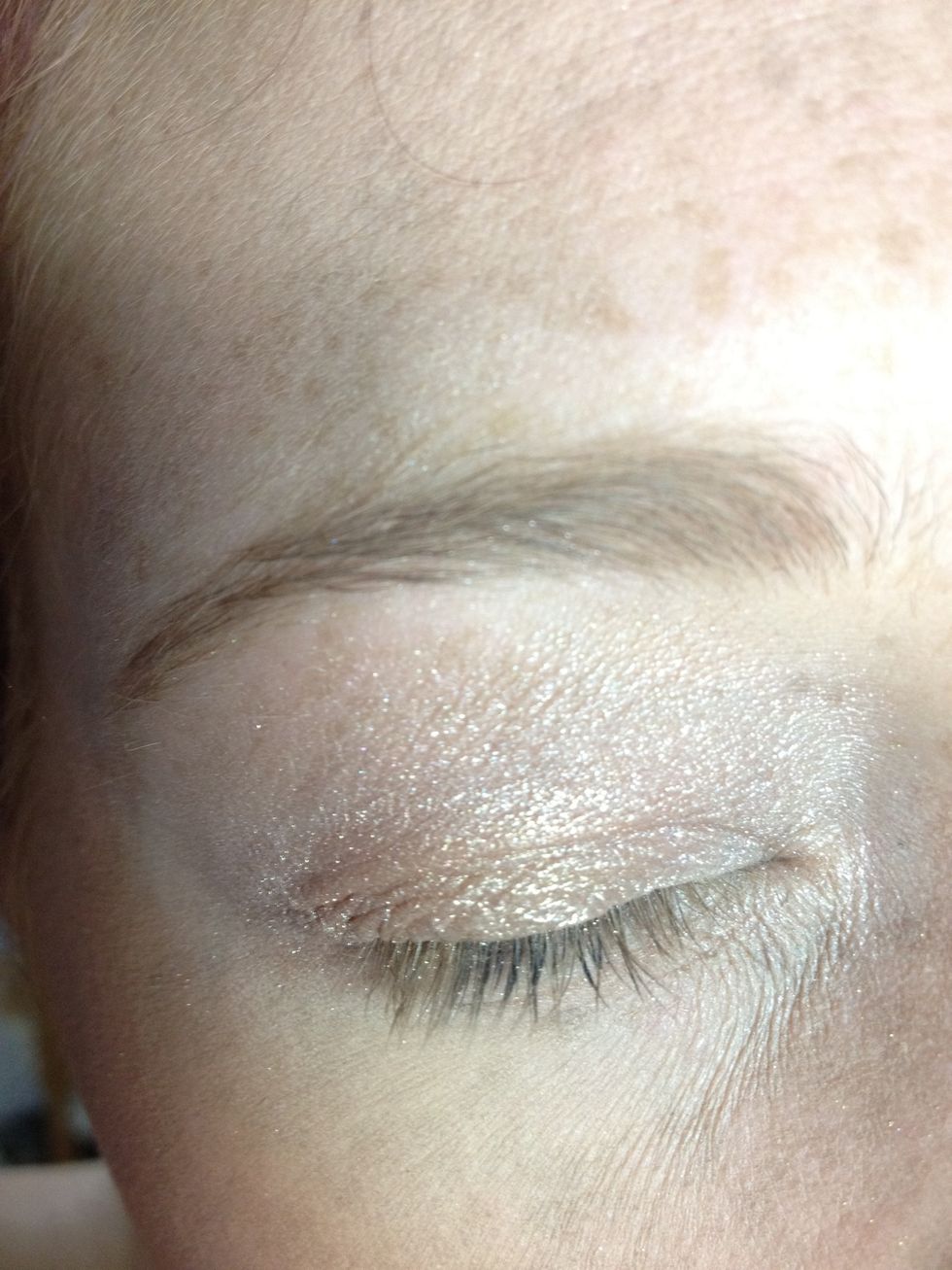 It should look something like this after you apply "Half Baked" on the lid. I kind of pat it on with my brush.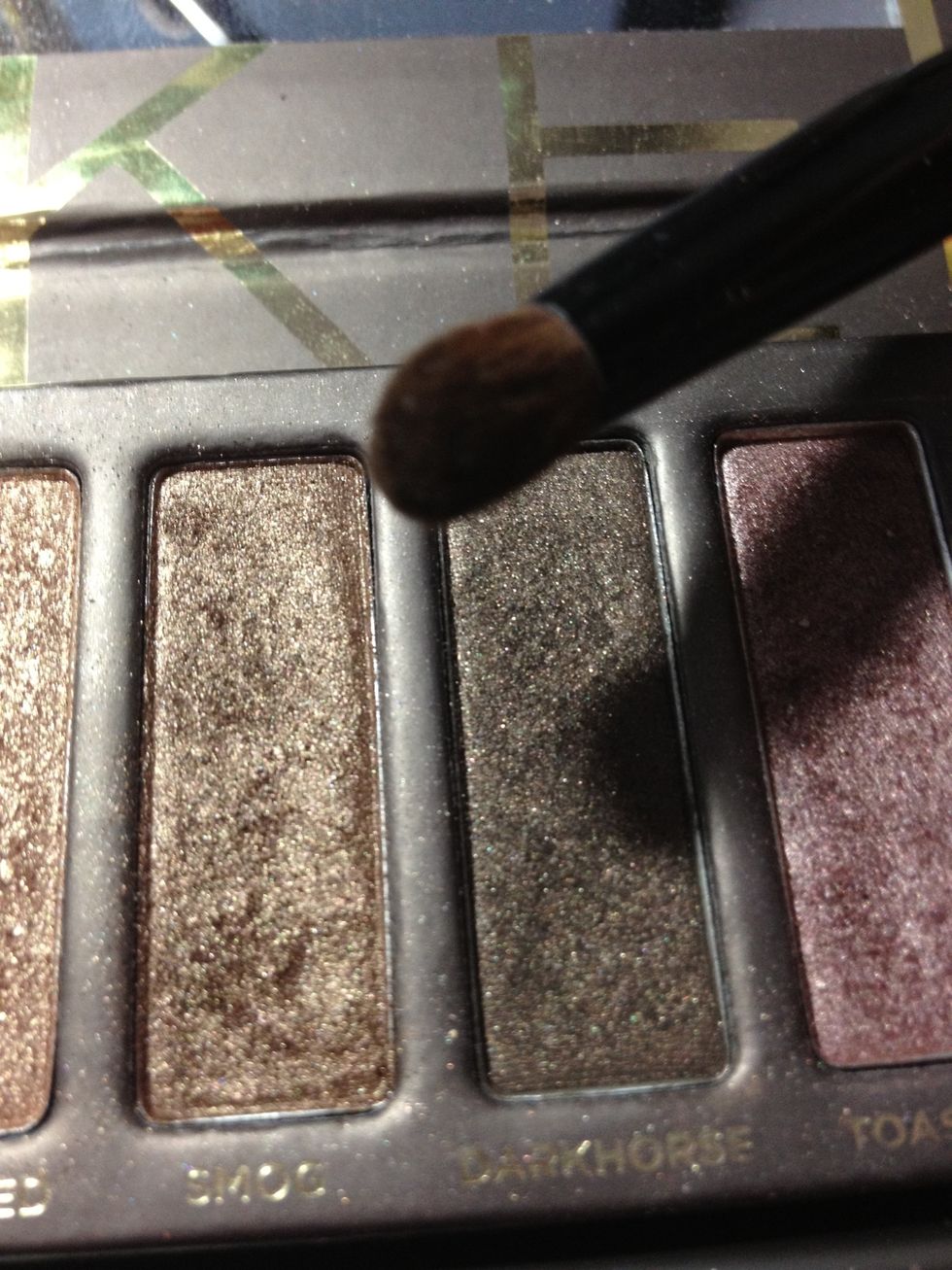 Next I'm going to apply a darker color to my crease. I use either "Smog" or "Darkhorse" depending on how dark I want it to be. Right now I'm going to use "Darkhorse" with this crease blender brush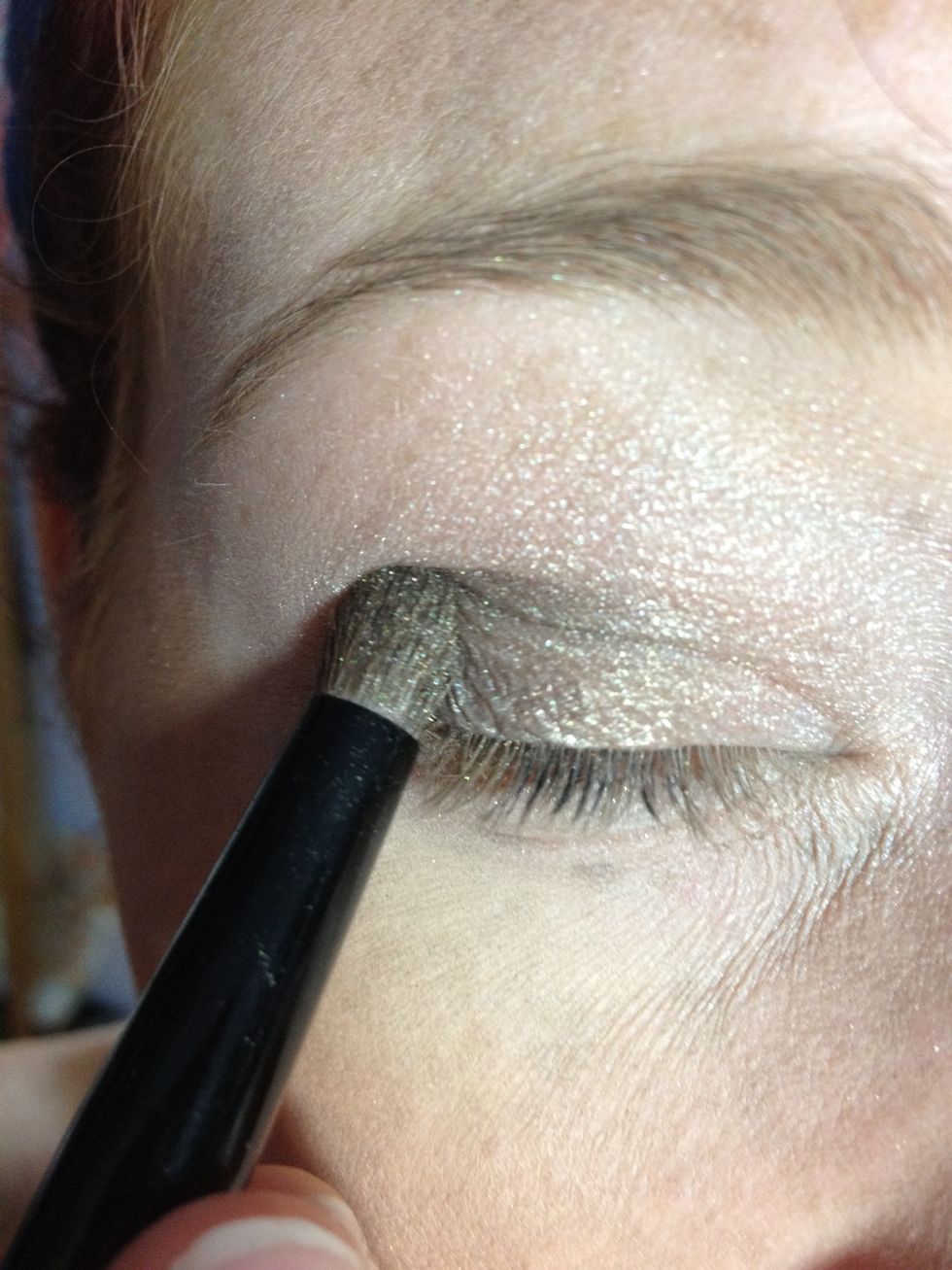 I start at the outer corner and drag the shadow inwards. Concentrating on the crease and lash line kind of forming a "V"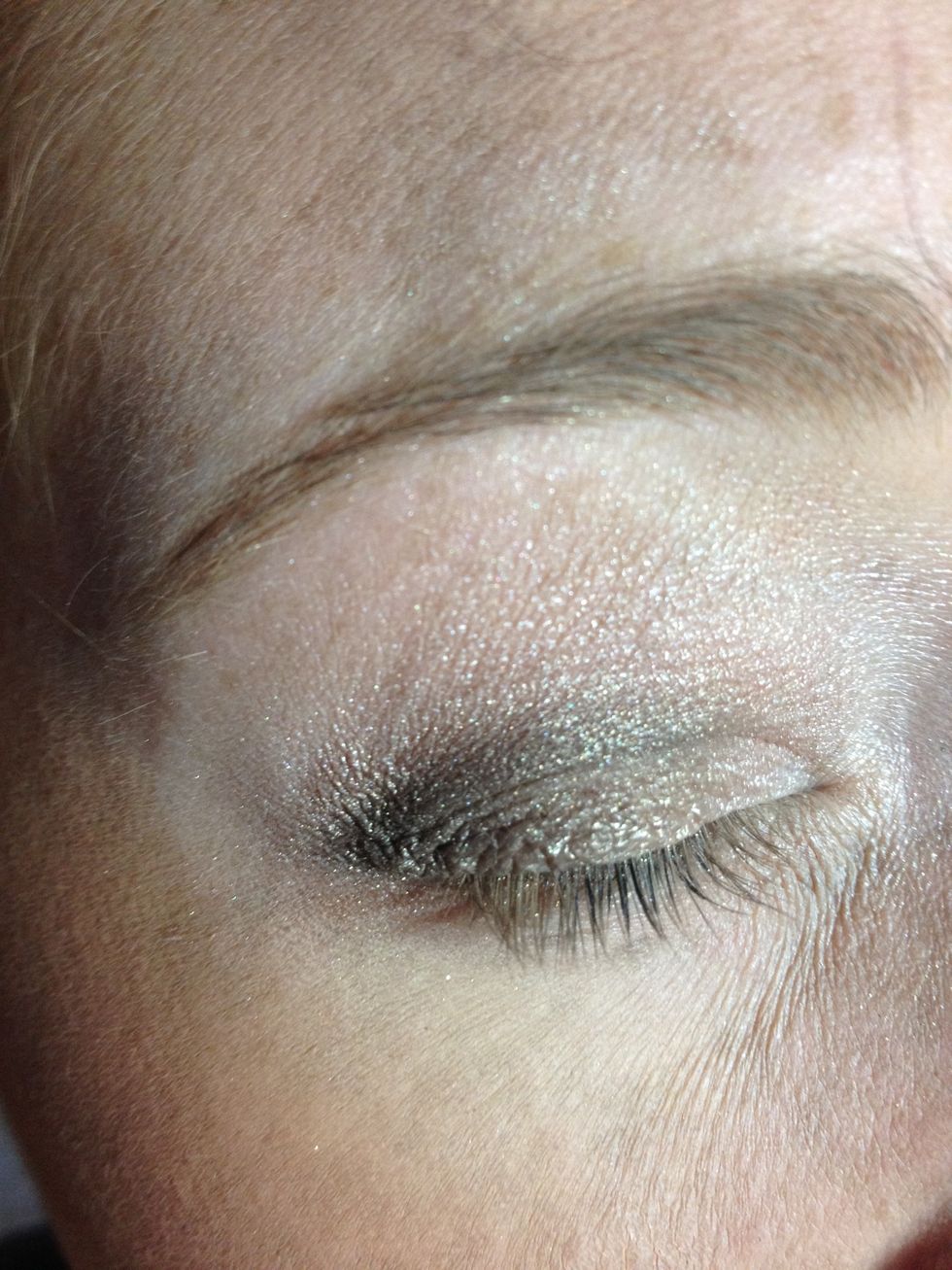 It should look something like this after applying "Darkhorse" to the crease. Don't worry, the next part is blending! I have a very small eye so yours may look different.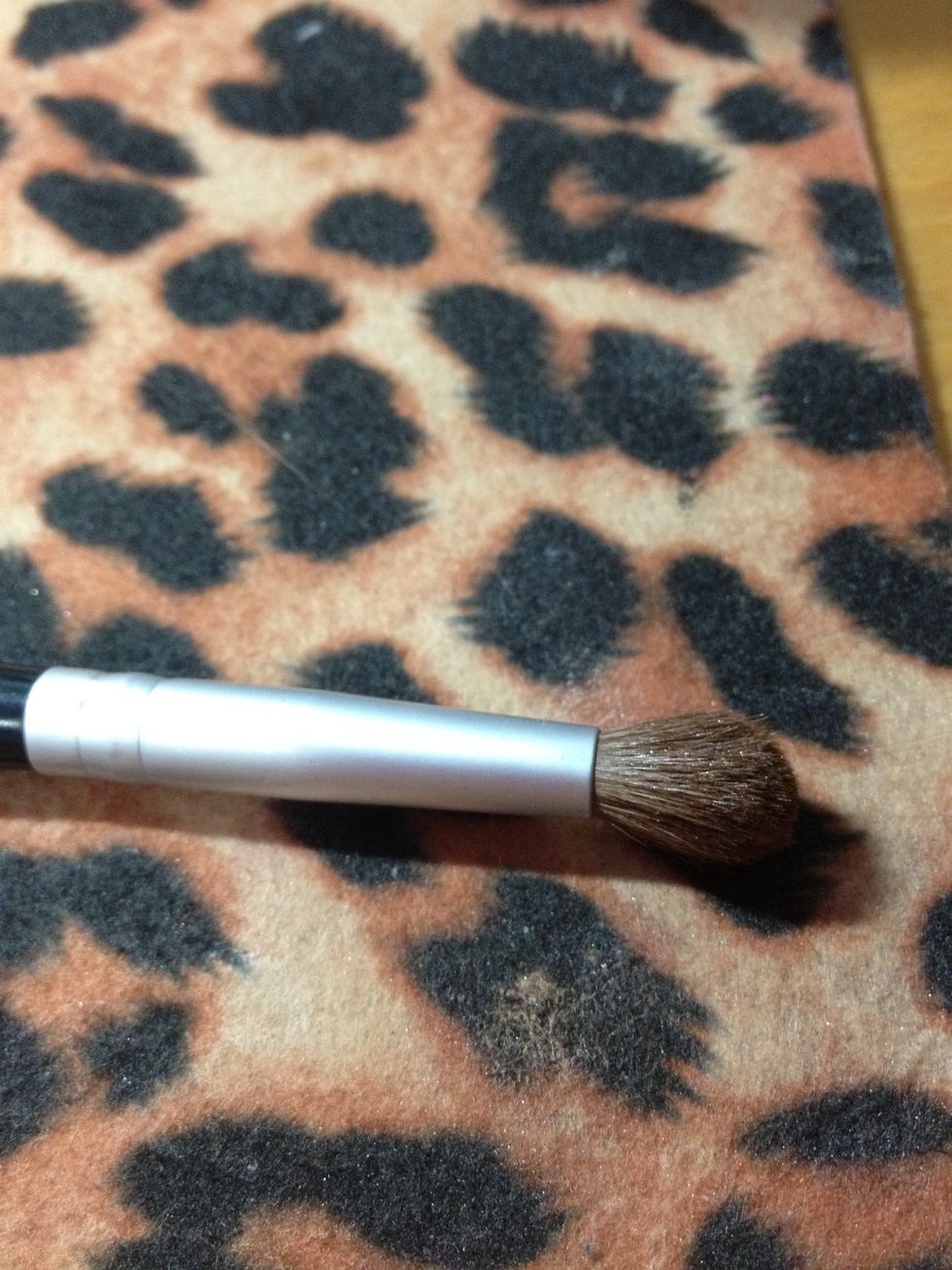 I'm going to use this brush with nothing on it just to blend out "Darkhorse" on my lid. You can use any fluffier brush you like. Just drag the shadow so you don't have any harsh lines.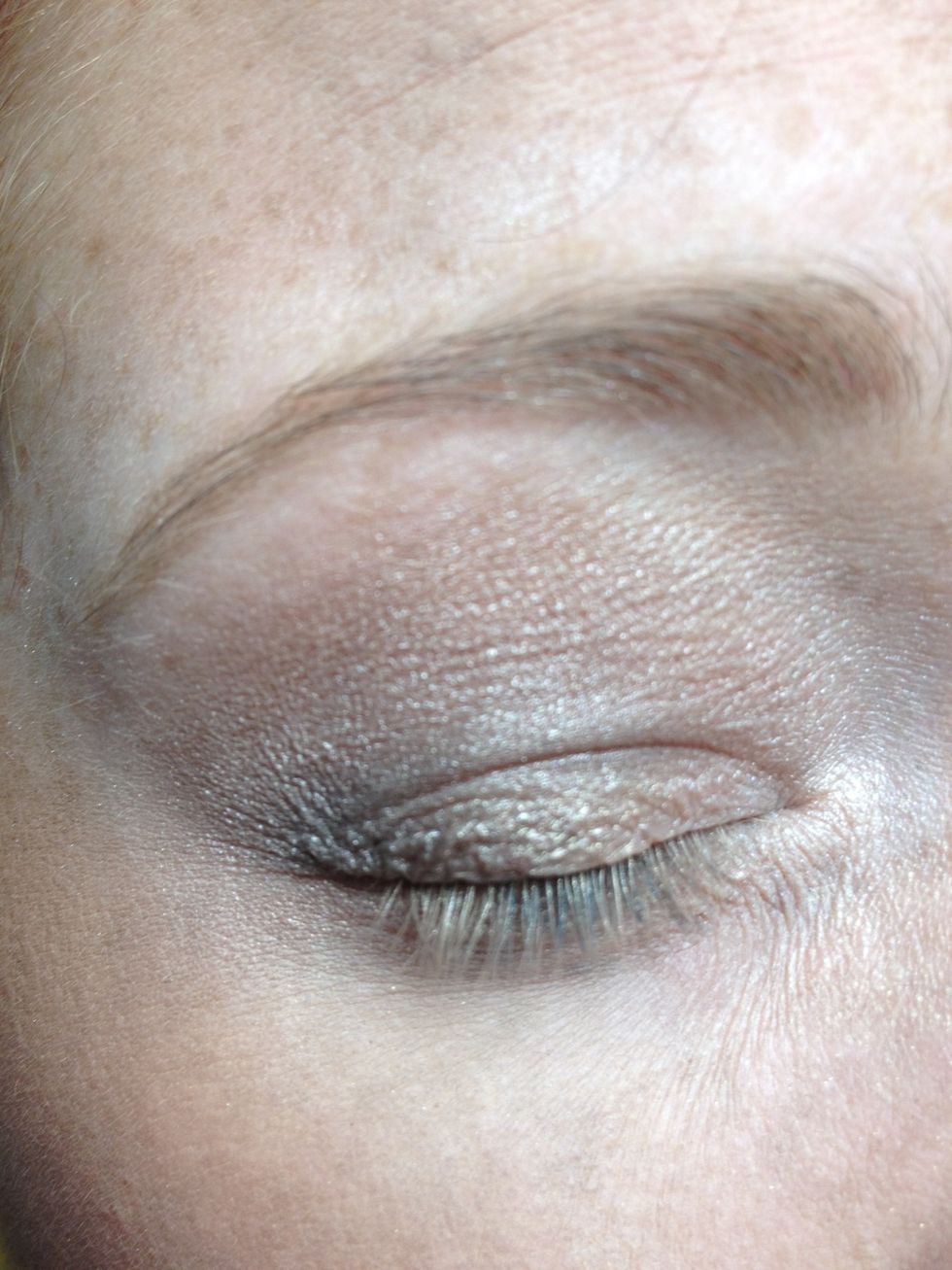 It should look something like this after blended.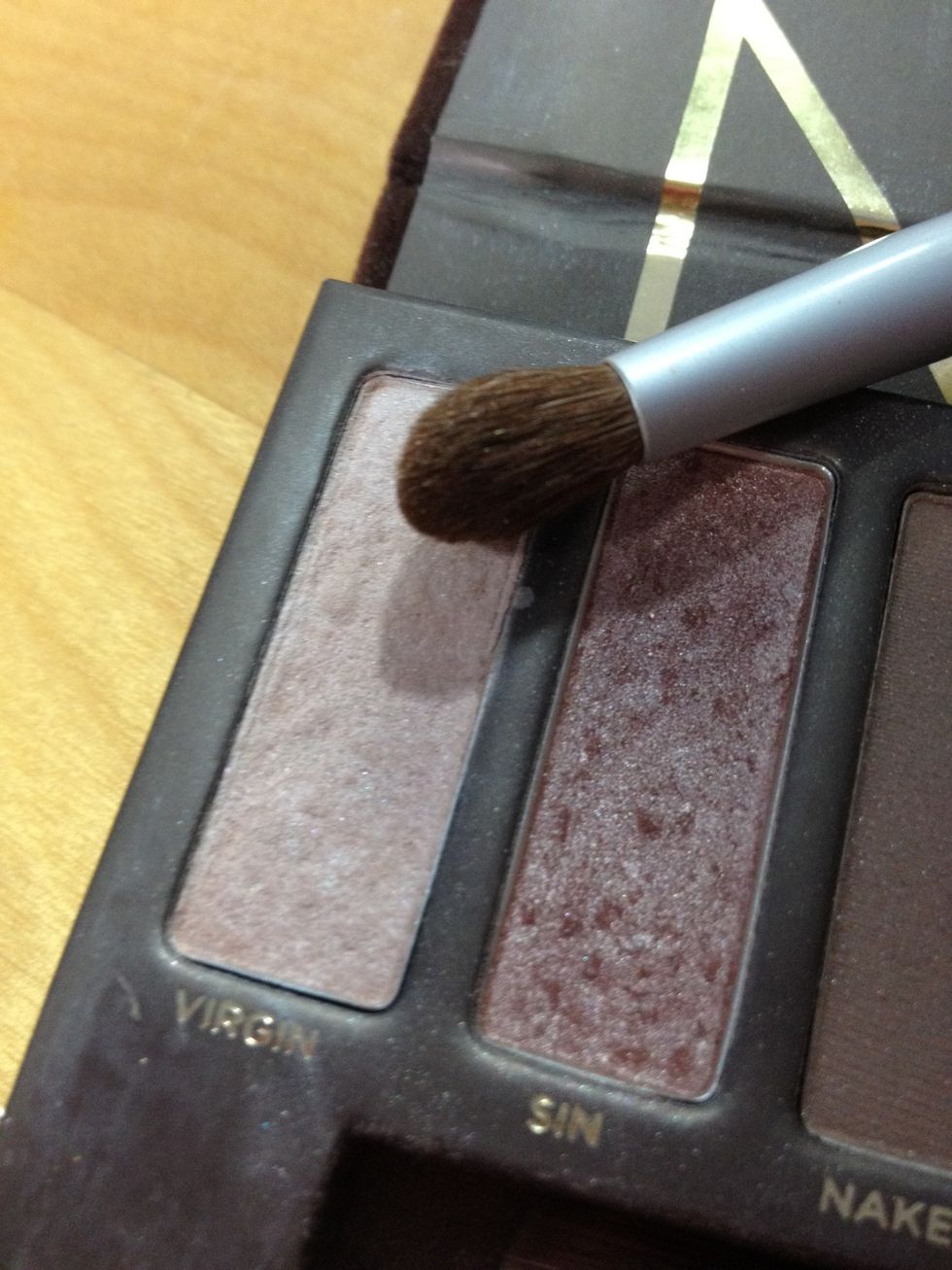 Now i'm going to take that same brush I just used and apply the color "Virgin" to highlight my brow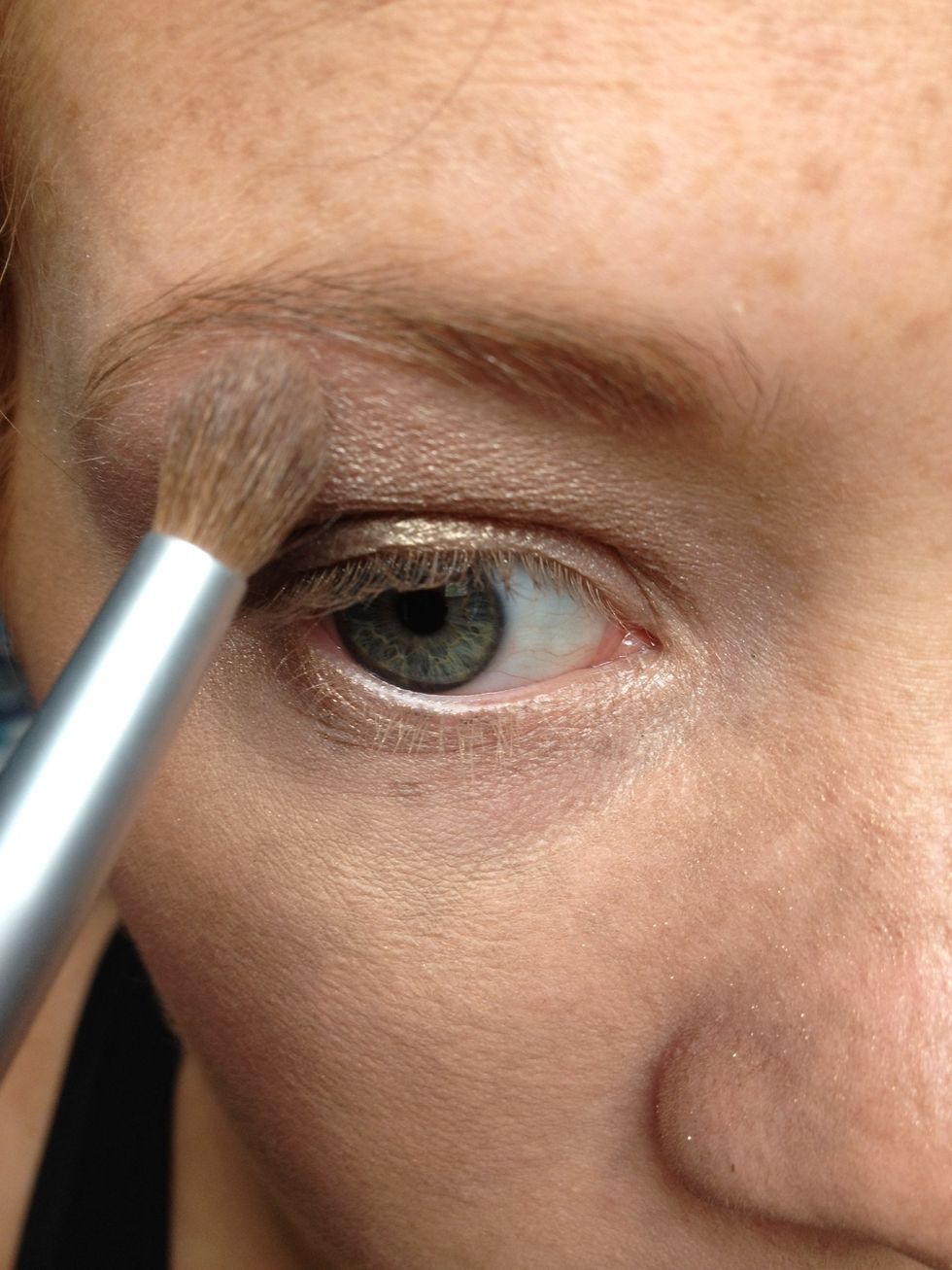 Highlight under your brow on the brow bone. This should be done with a lighter color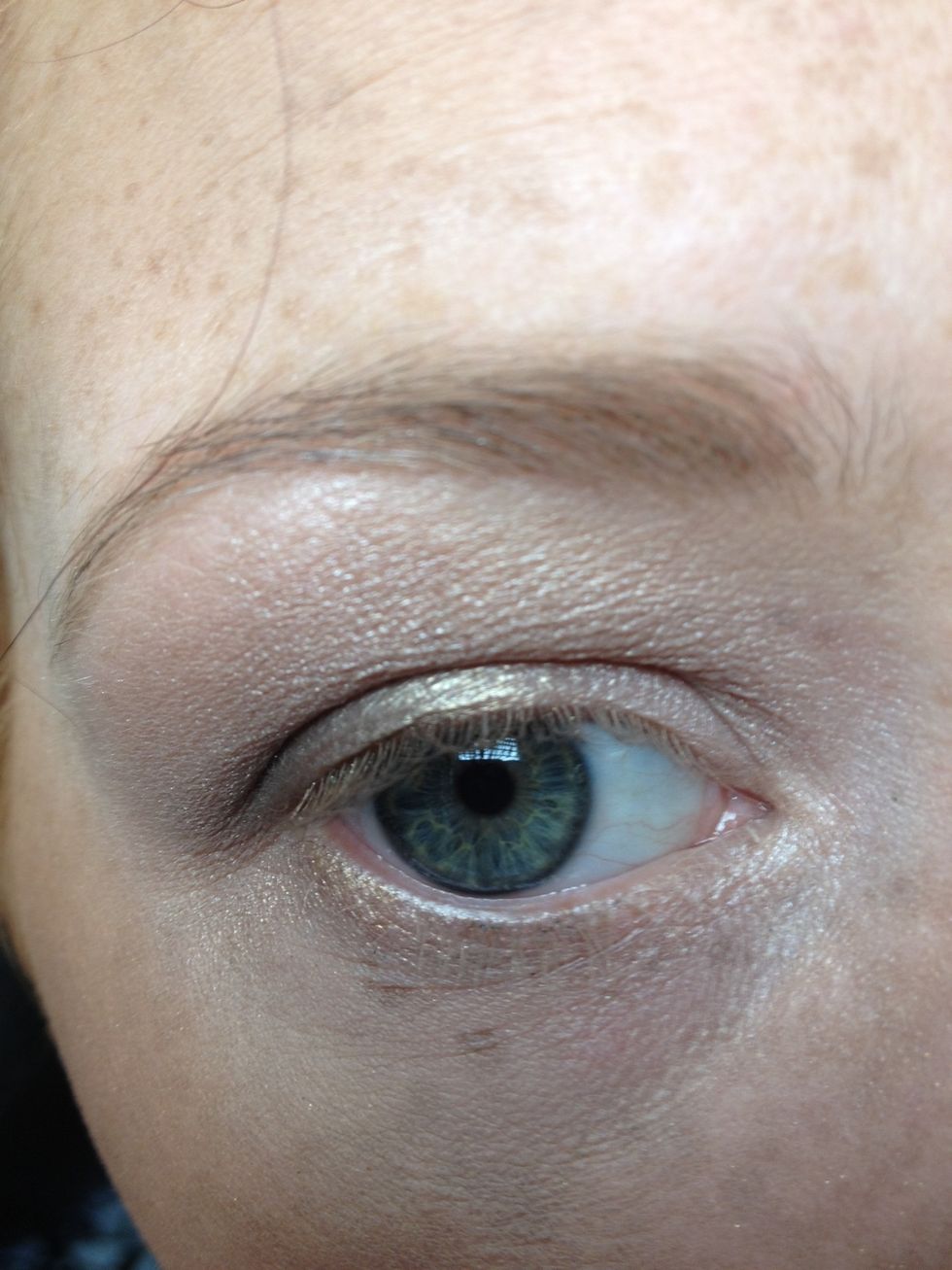 Done! Should look something like this. Next step is eyeliner! I'm going to use Avon Superextend in Black but you can use anything you prefer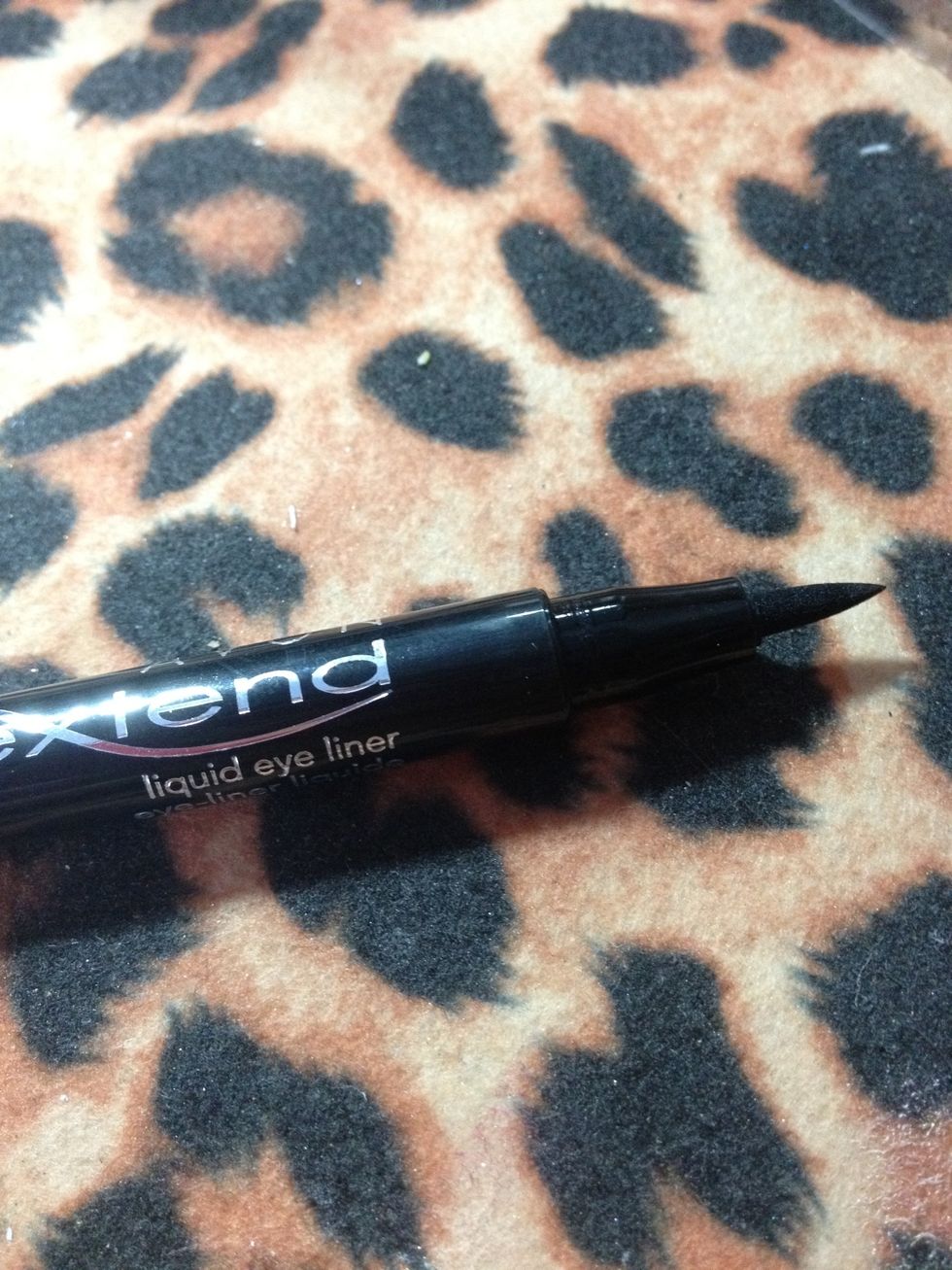 I like this kind because it has a fine tip. Apply your eyeliner however you prefer :)
Here is how I apply my eyeliner. I begin at the start of my pupil and drag it out in small strokes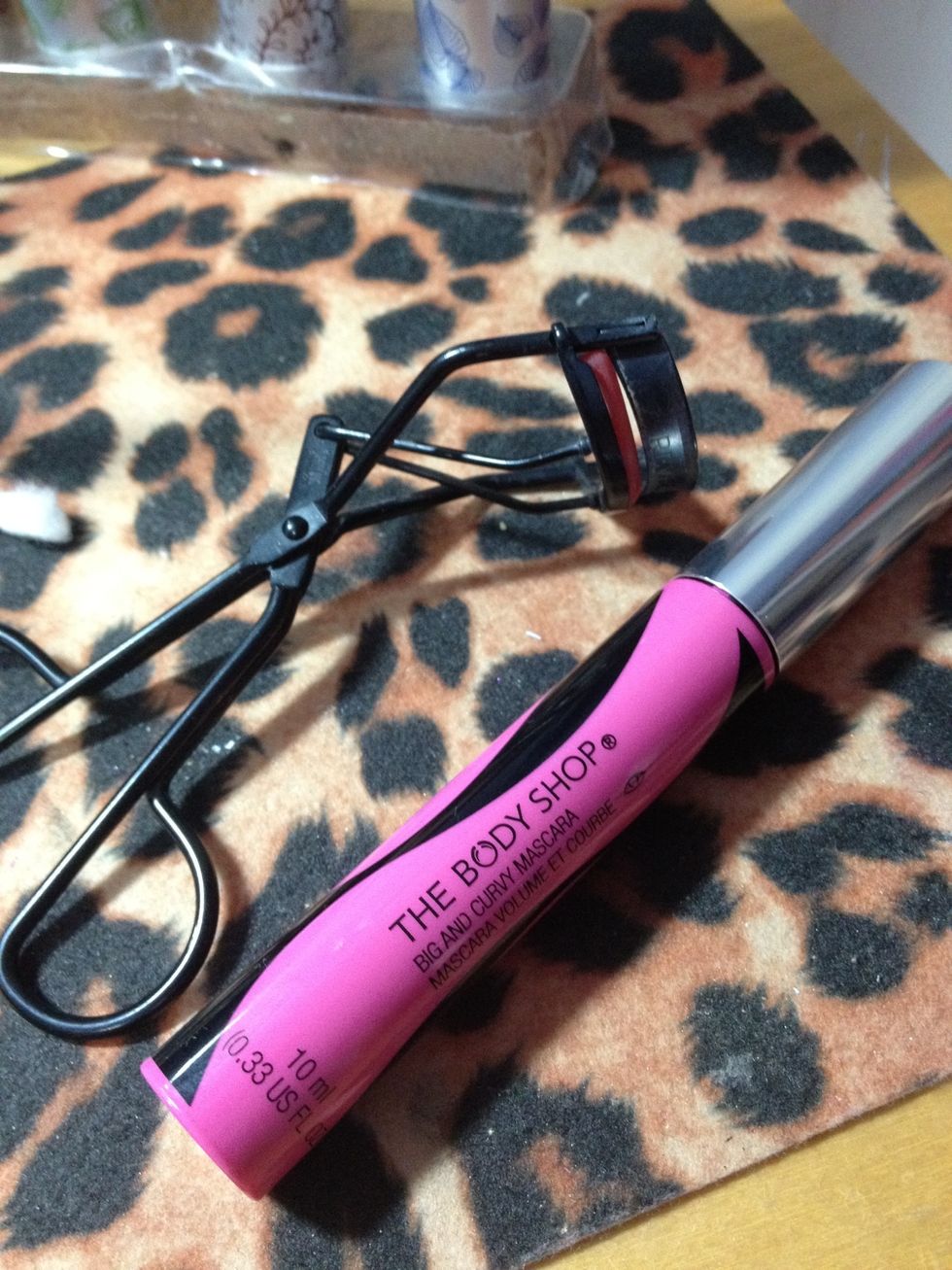 Next is curling the lashes (optional) and mascara. I do apply eyeliner on the bottom but usually after mascara.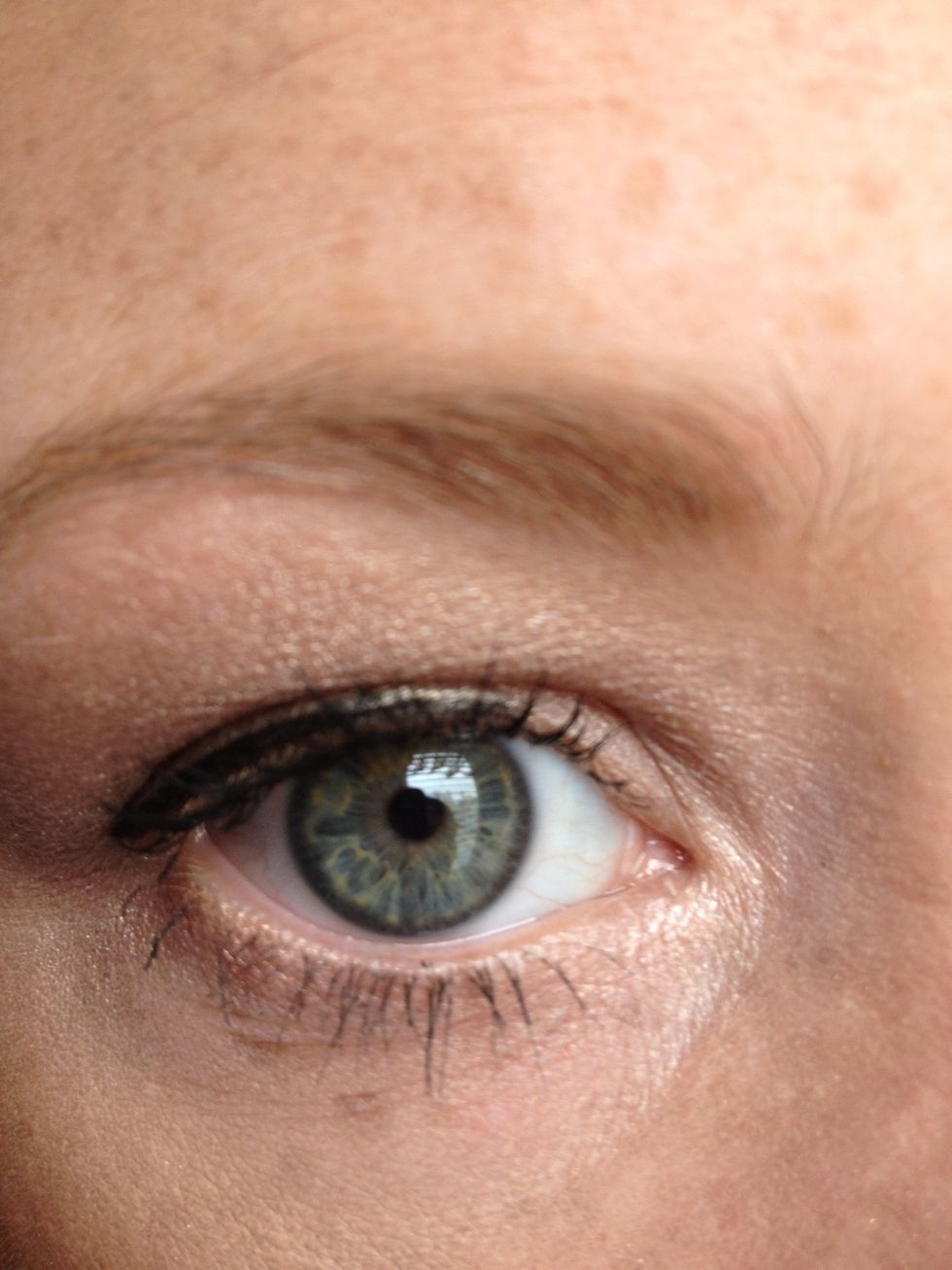 After mascara. My eyelashes are so short :( Jealous of all you ladies with long lashes!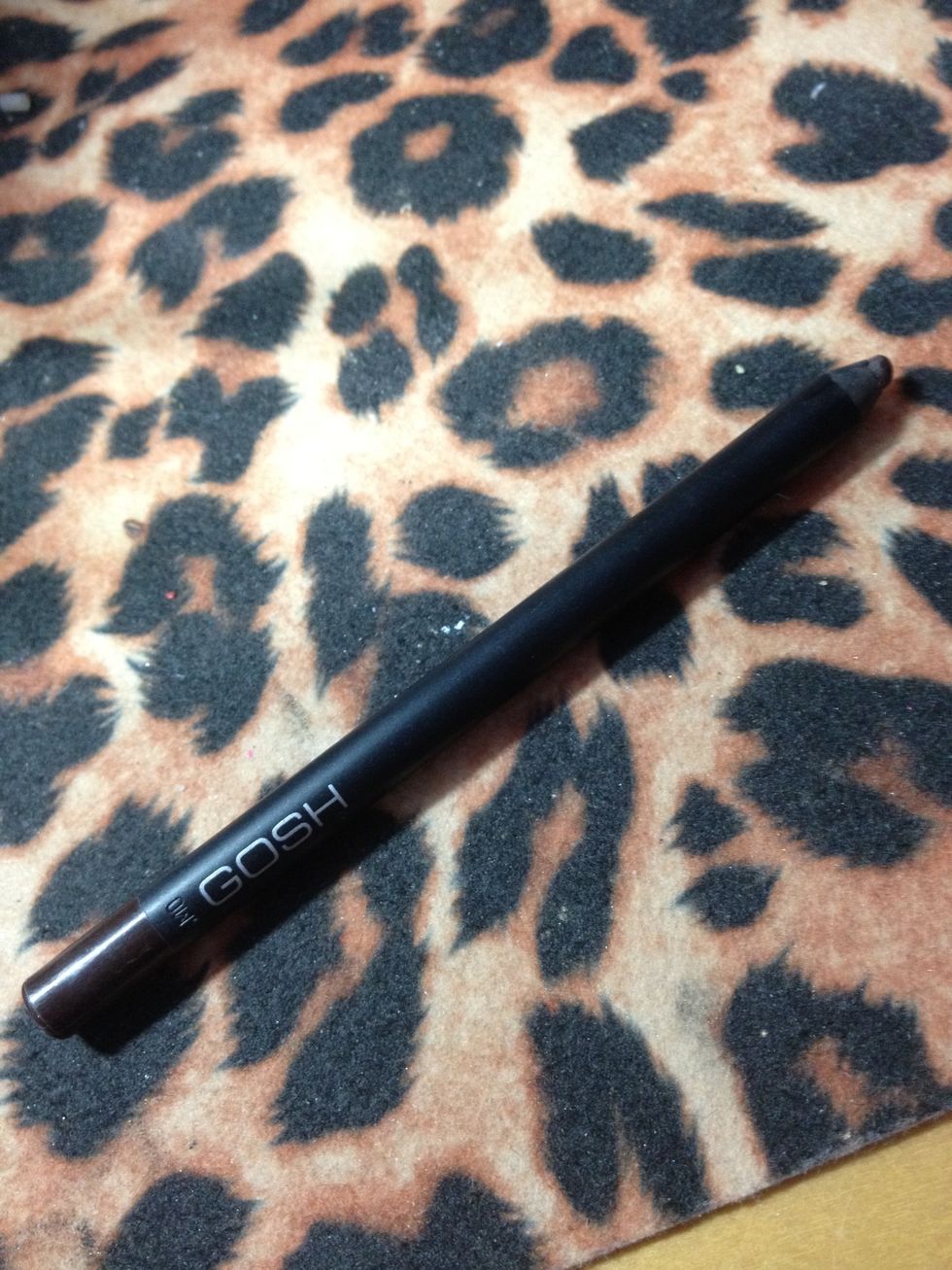 I am going to use this brown Gosh eyeliner to line my bottom lashes. Since i used a black on the top I like to use something lighter other than black on the bottom. Again do this however you prefer :)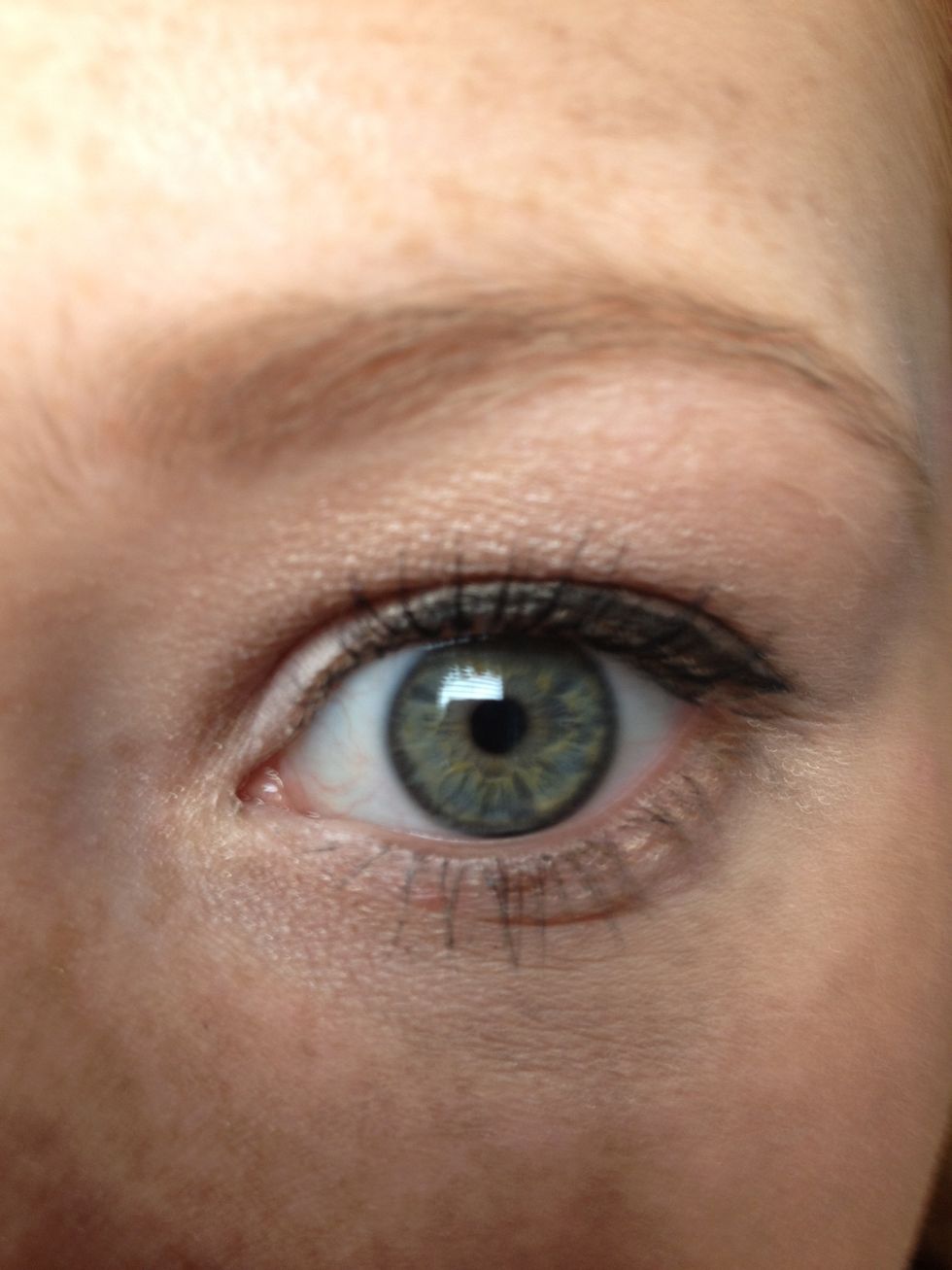 And there is the finished look!!! :) thanks for reading and I hope this was useful to you!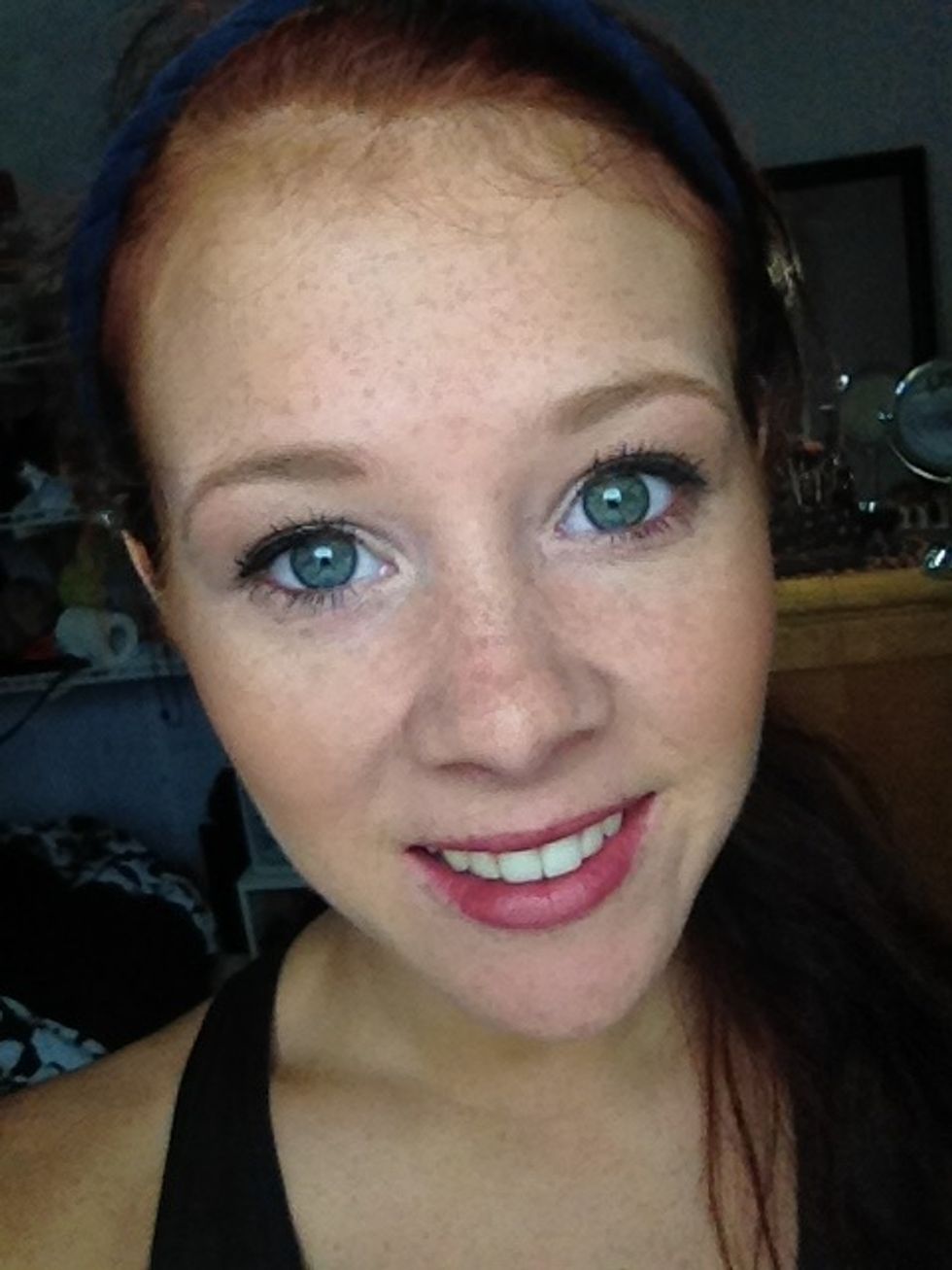 Here is the finished look :) Enjoy and have fun!
Naked Palette
Primer
Eyeshadow brushes
Eyeliner of your choice
Mascara of your choice
Eyelash curler