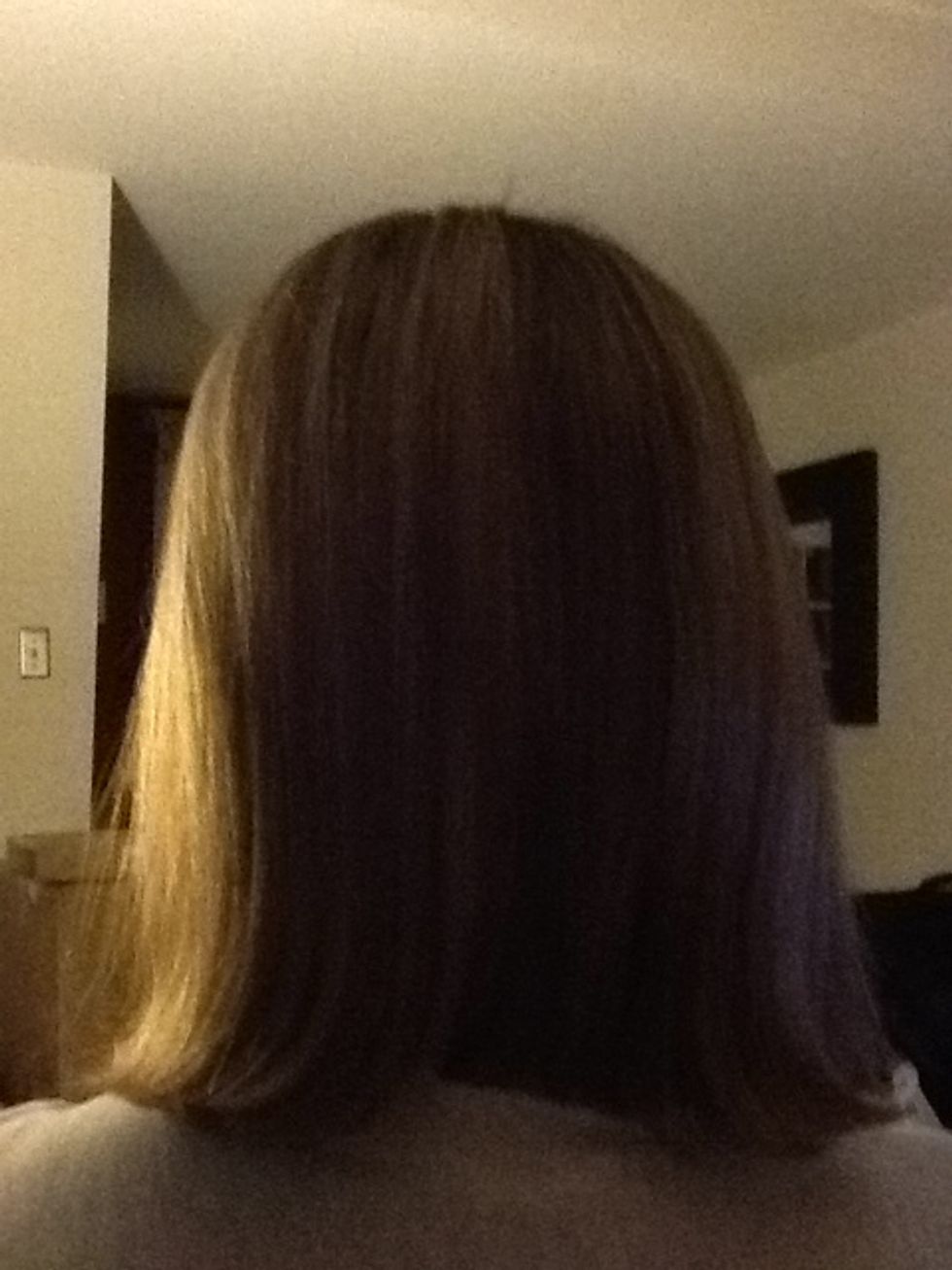 Start with clean, straight hair. For best results, hair should be shoulder length or longer.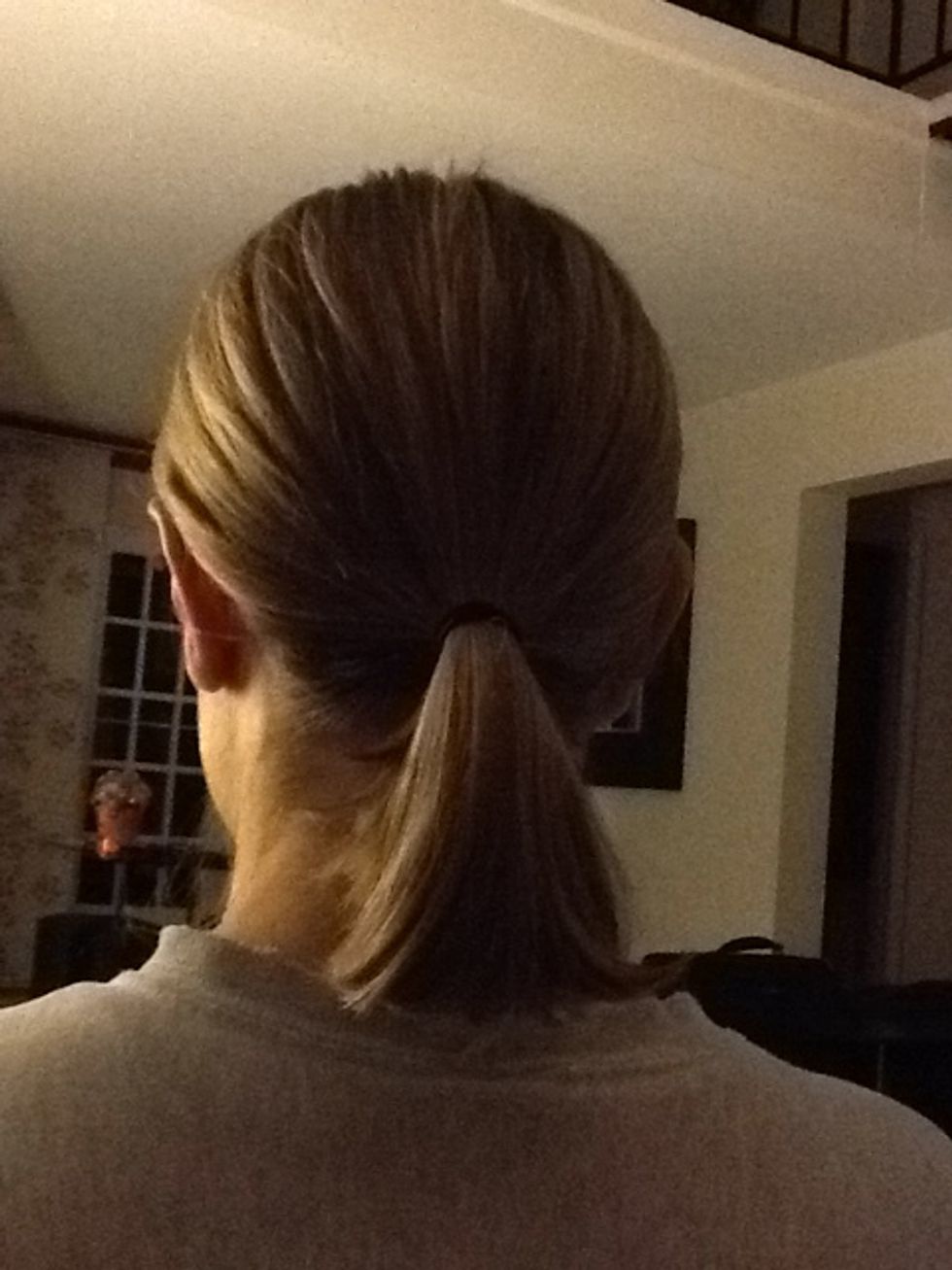 Pull your hair into a ponytail at the nape of your neck. Use a neutral-colored hair band.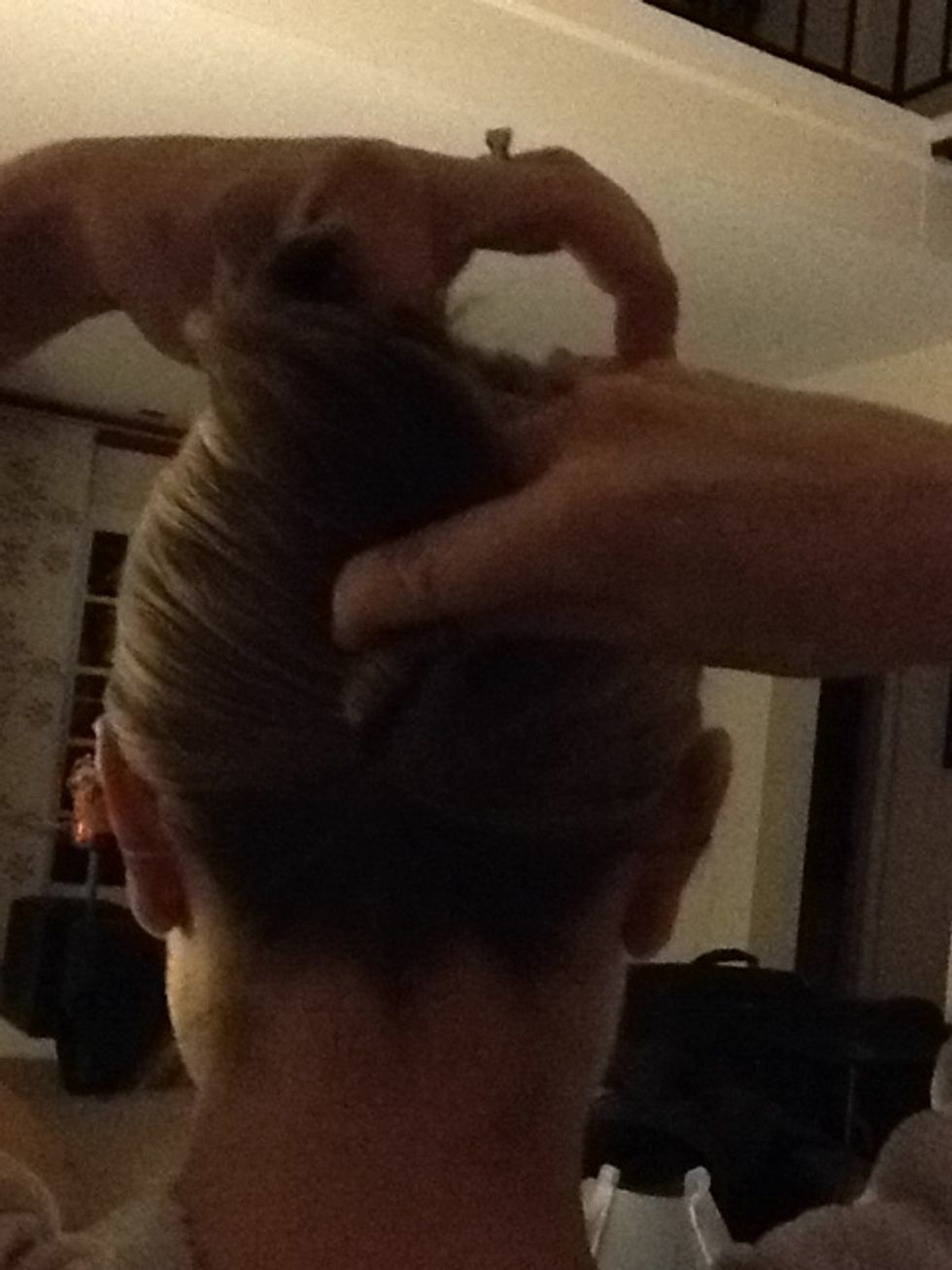 Hold the hair band with both hands and twist the ponytail clockwise until the hair in the band is vertical.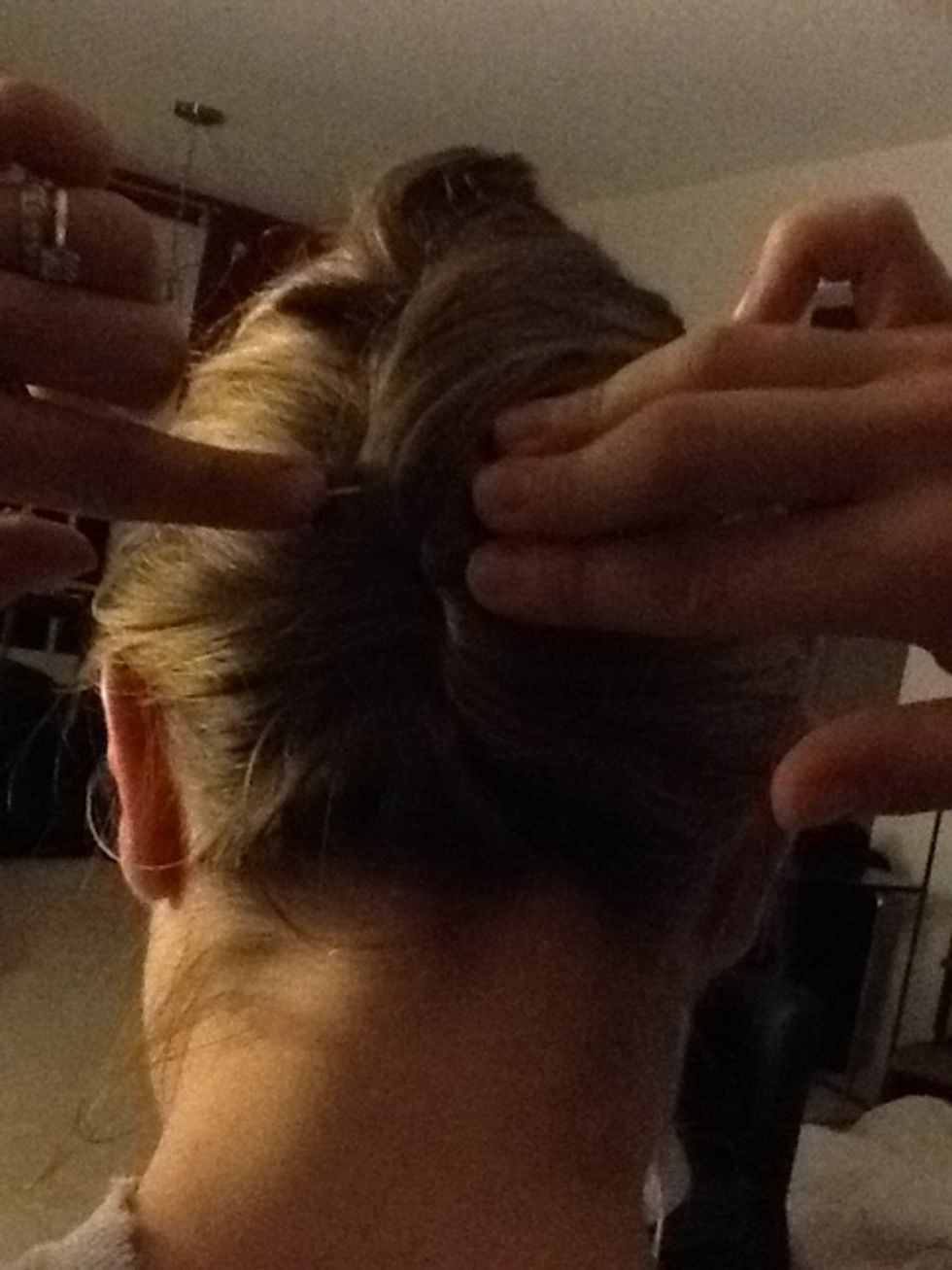 To hide the hair band, tuck it under the bunch of hair created from twisting in step 3. Secure hidden hair band with a bobby pin that matches your hair color.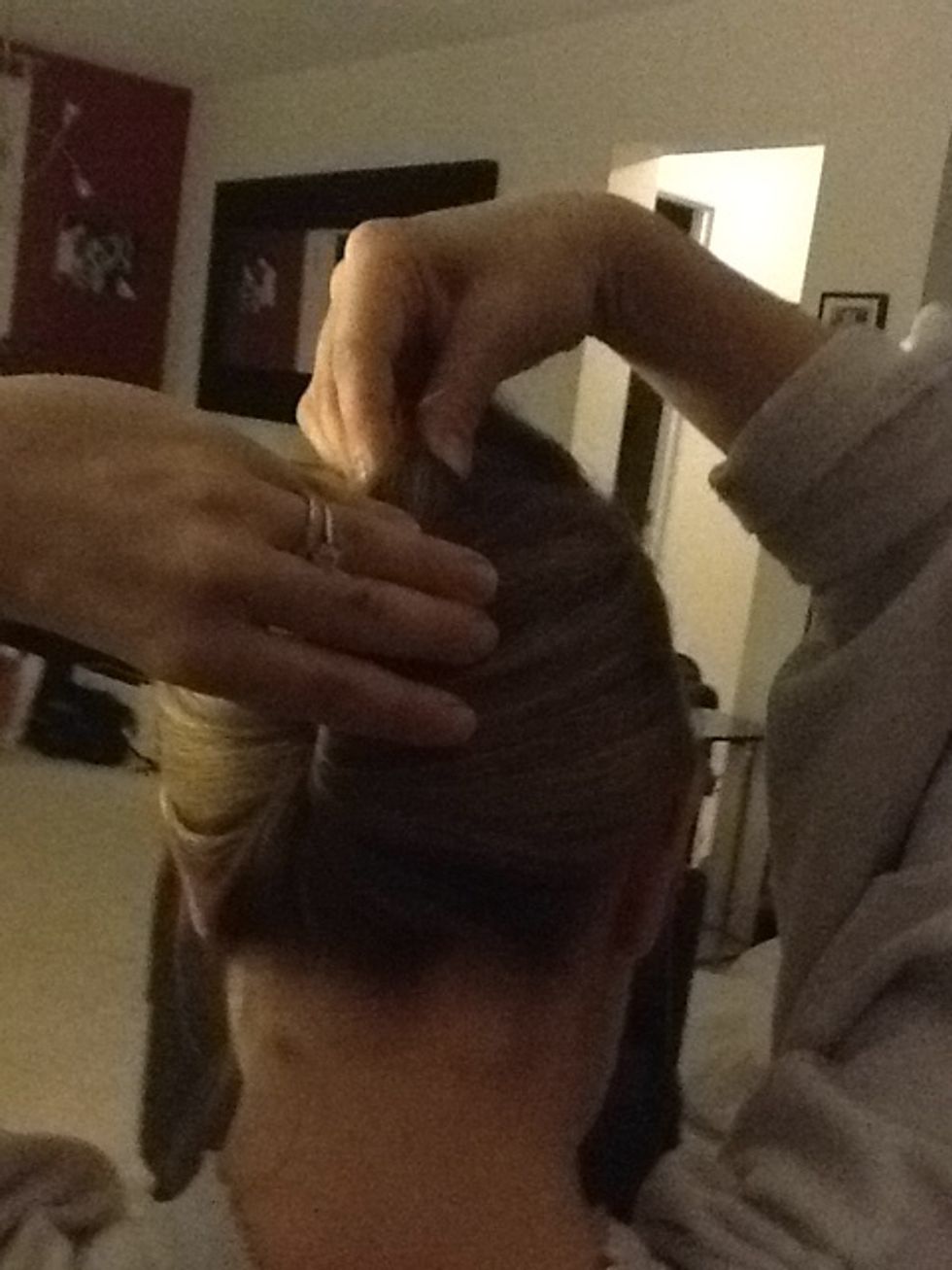 After you have created the initial twist and have added the first bobby pin, take the remainder of the ponytail (now sticking straight up, double it down and tuck it into the twist with bobby pins.
Voila!
1.0 Hair band
5.0 Bobby pins