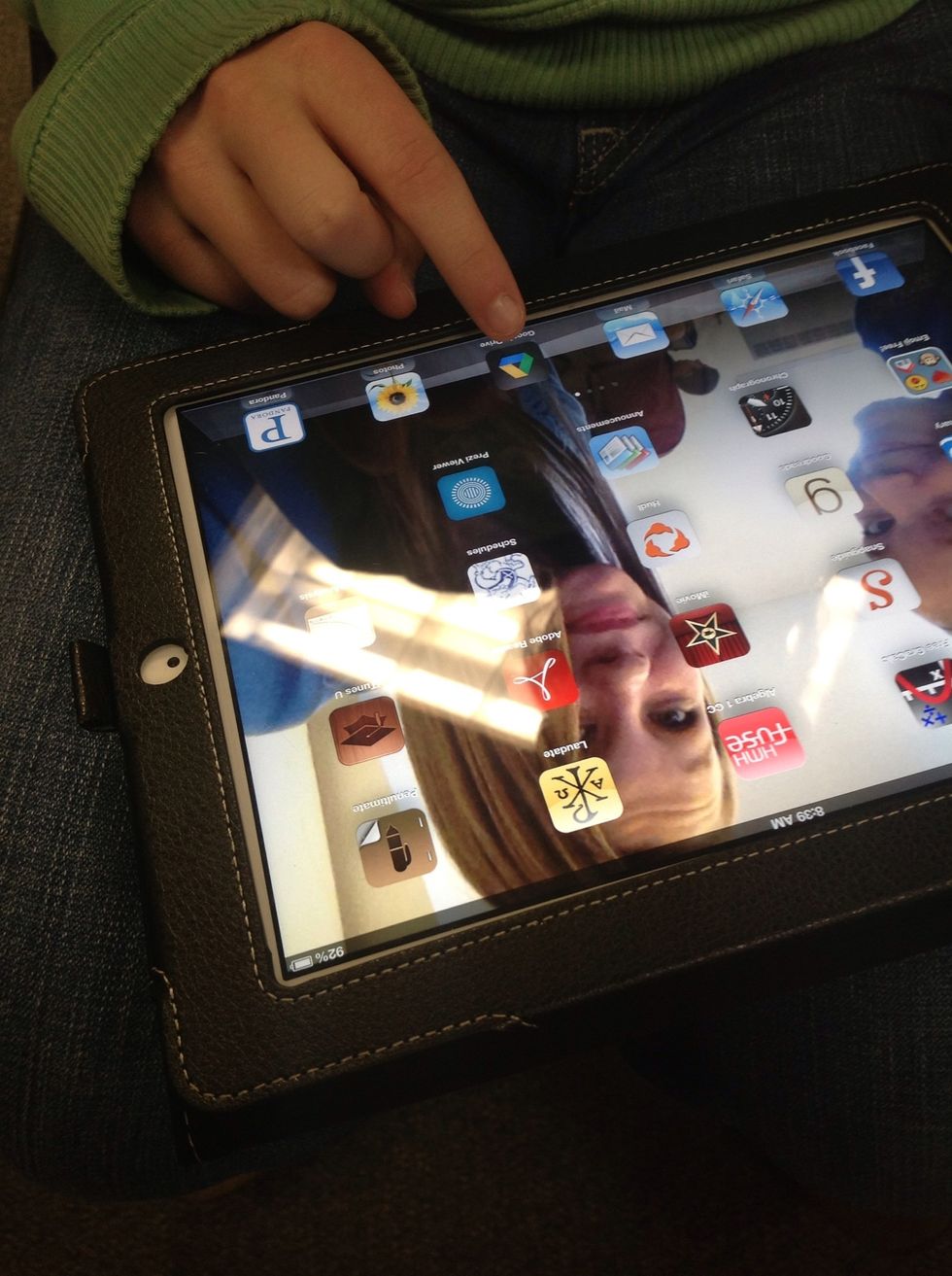 Open google drive.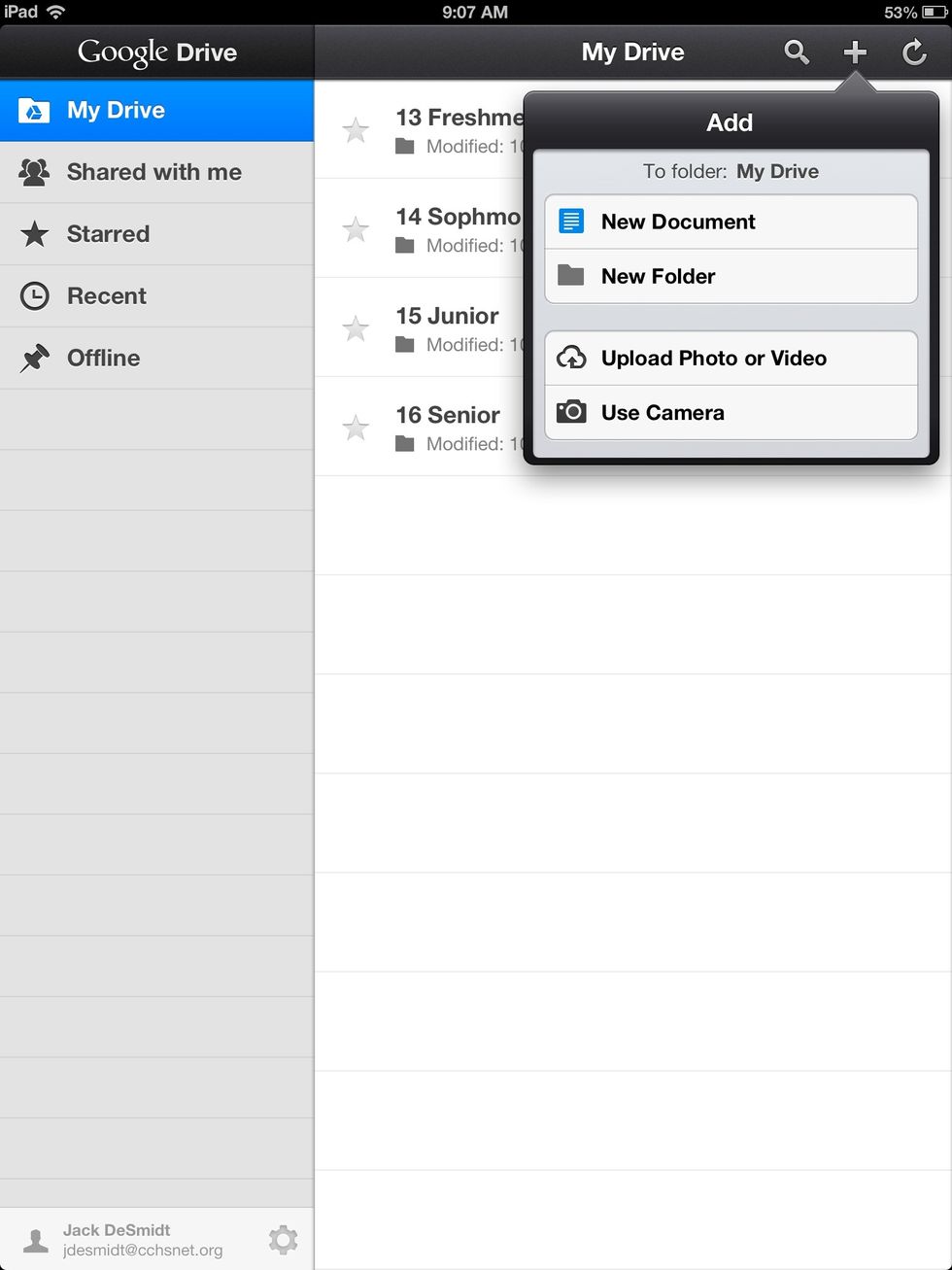 Tap the + button, then select new folder.
Select the folder, then press the edit button and rename.
Rename your folder what you want.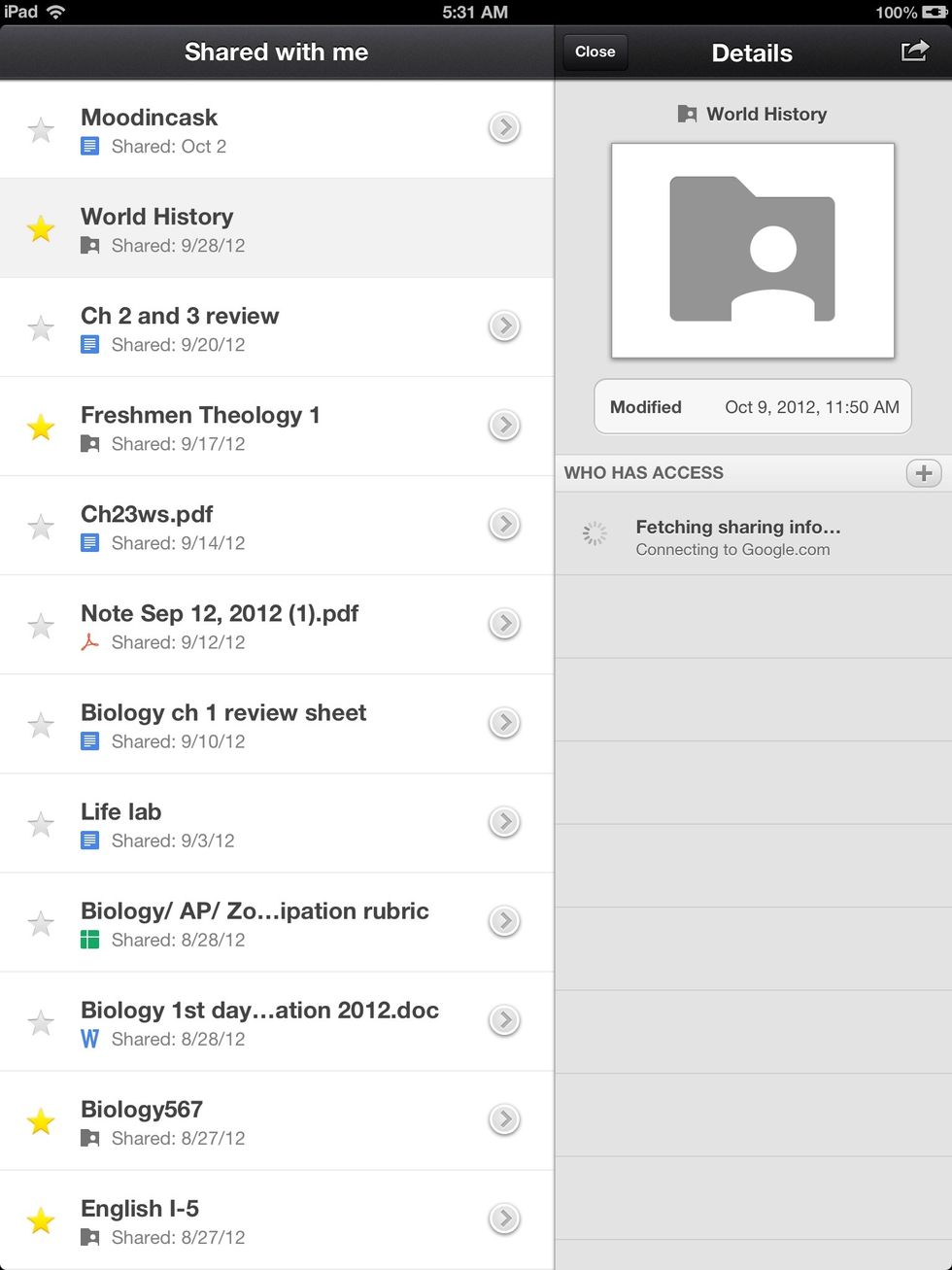 Select what you want to move into your folder.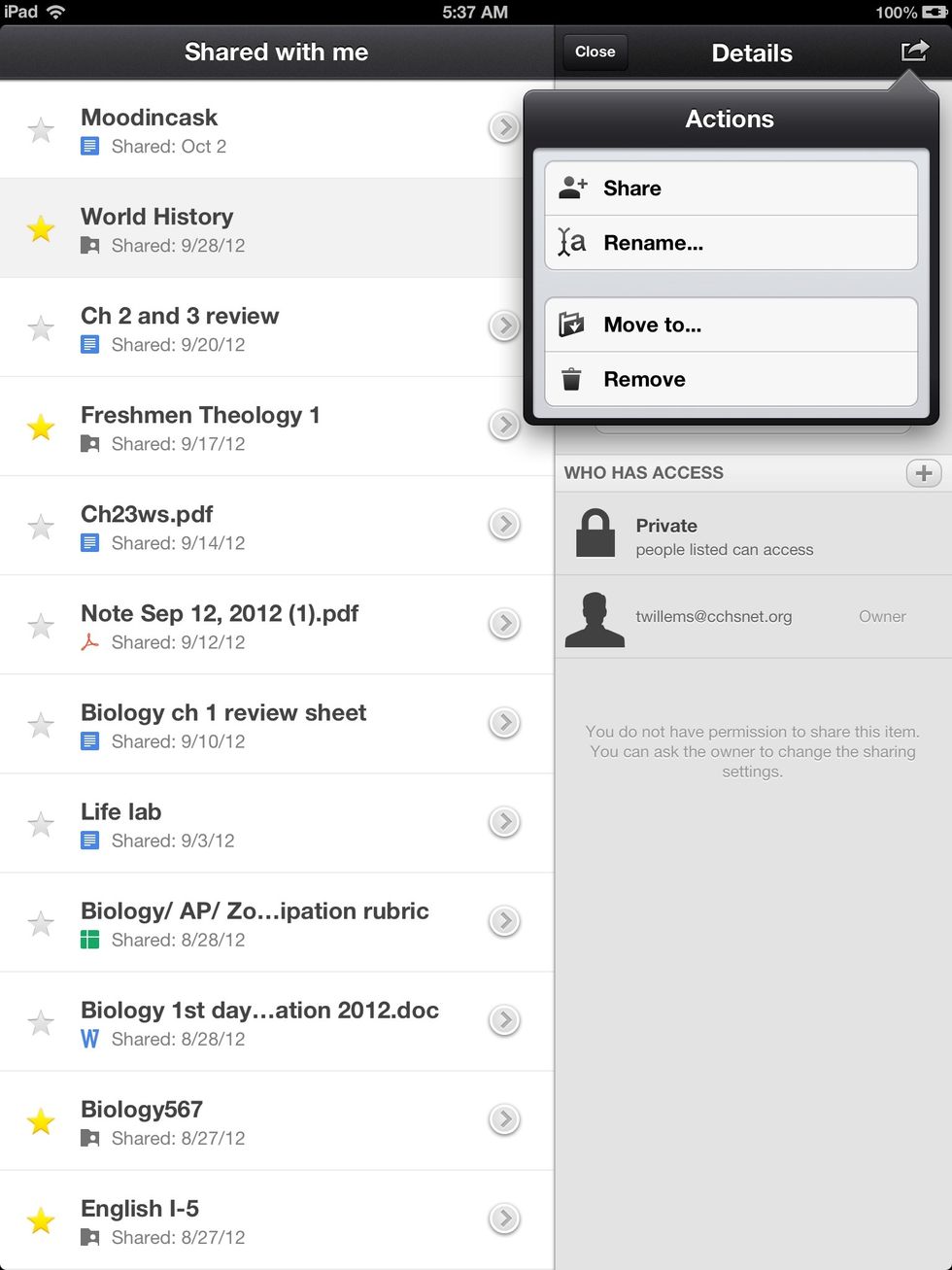 Press the >, the the edit button in the upper right hand corner, under that press move to.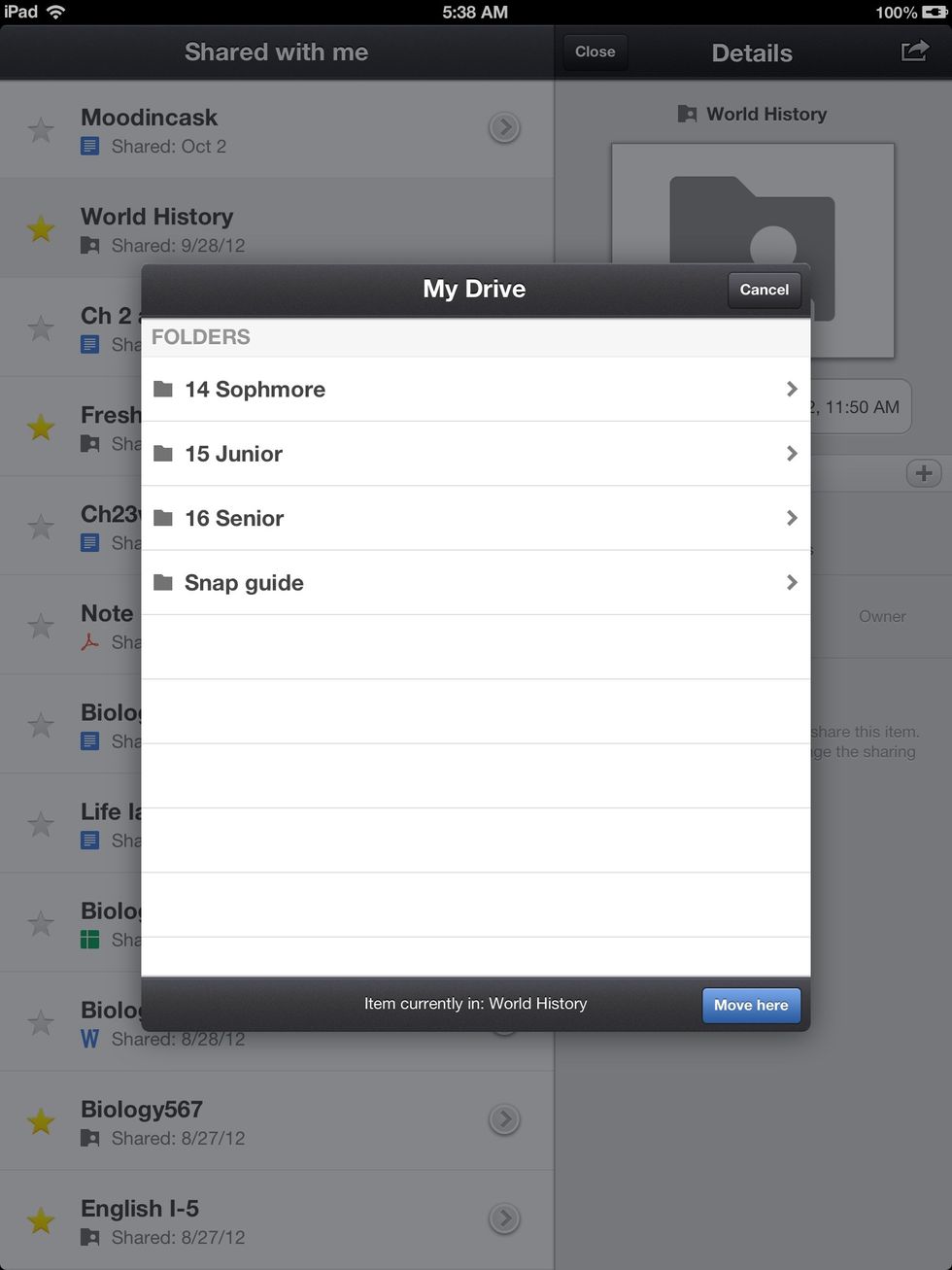 Select the folder you created.
Select move here in the lower right hand corner of the popup box.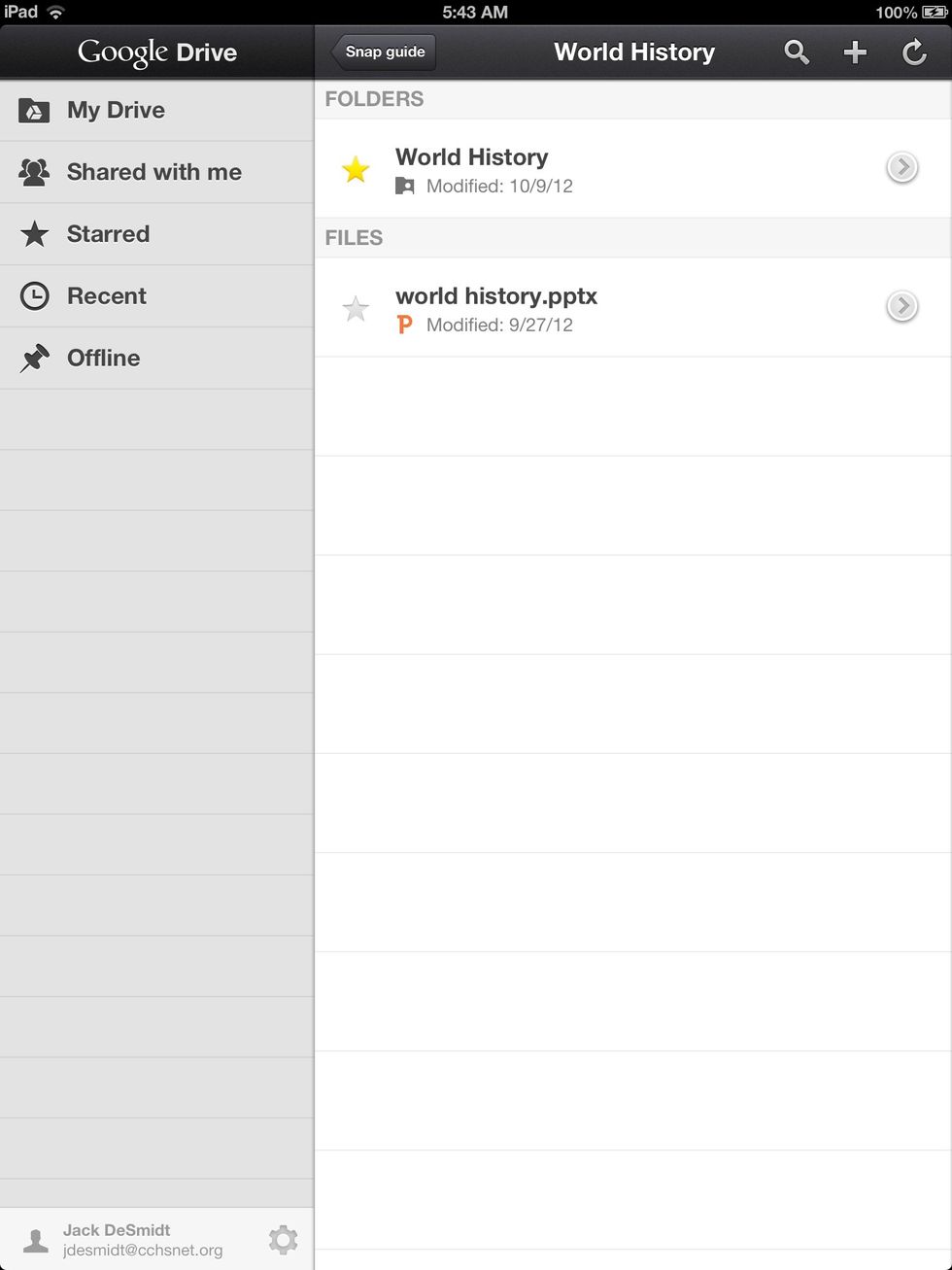 You have now successfully created a folder and moved a document into it!
Congratulations on your completing of this snap guide!
iPad
Google drive account
Have things to put in the folder