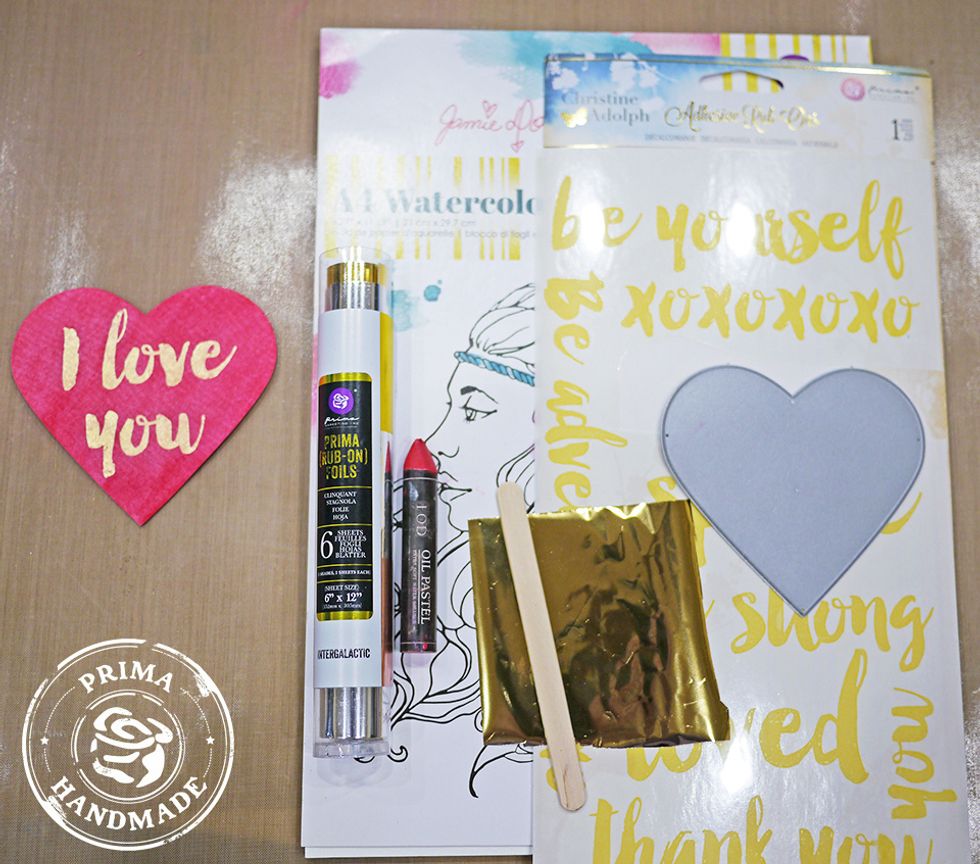 Die-cut a heart with watercolor paper. Apply adhesive rub-on "I love you" sentiment to die-cut heart, then apply gold foil on top. Color with Red Oil Pastel and spread color with a wet brush. Dry.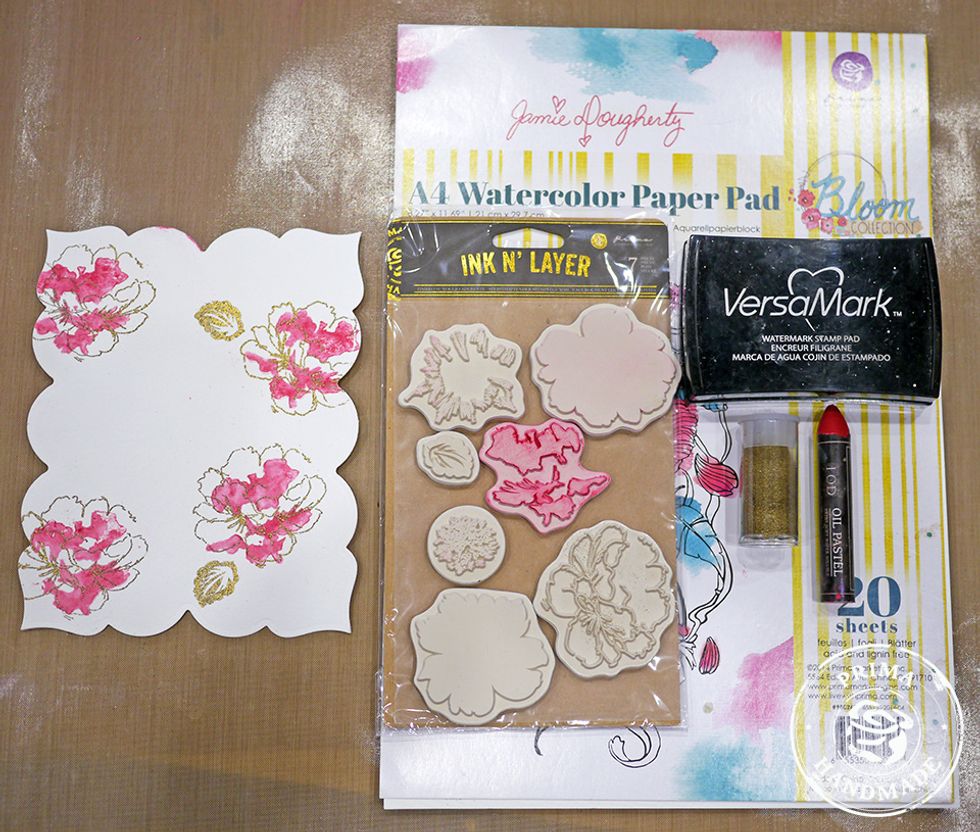 Die-cut watercolor paper using frame die. Apply Red Oil Pastel to solid part of floral stamp, lightly mist with water, stamp. Repeat process until desired look is achieved. Stamp and emboss leaves.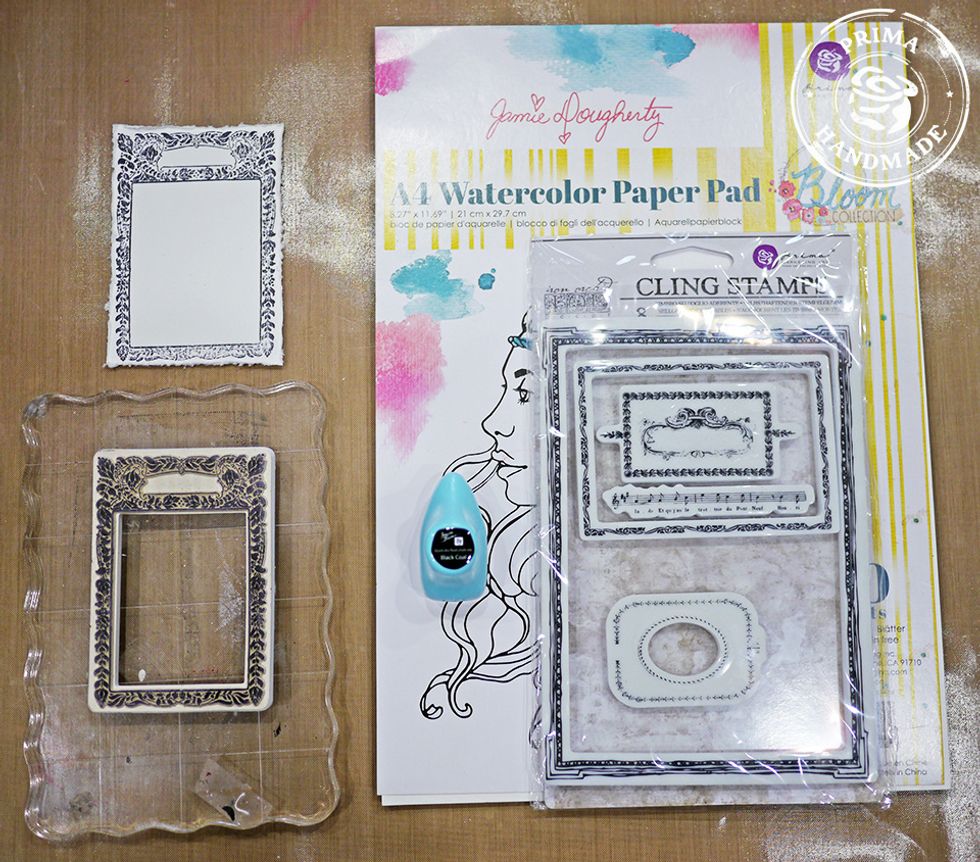 Using a stamp from the IOD stamp set, stamp on a piece of watercolor paper, trim and distress around edges.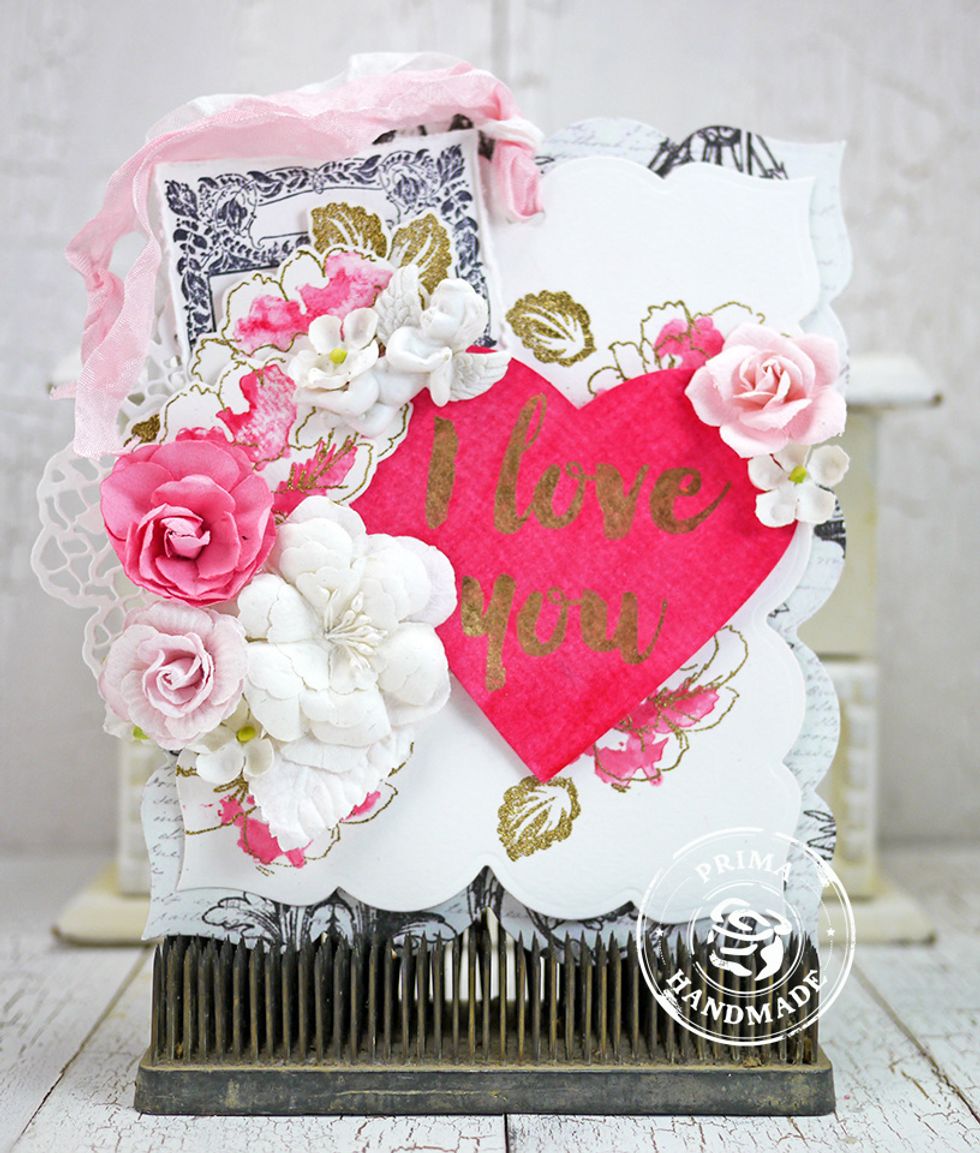 Assemble tag as shown creating layers and adding flowers, ribbon, and other embellies.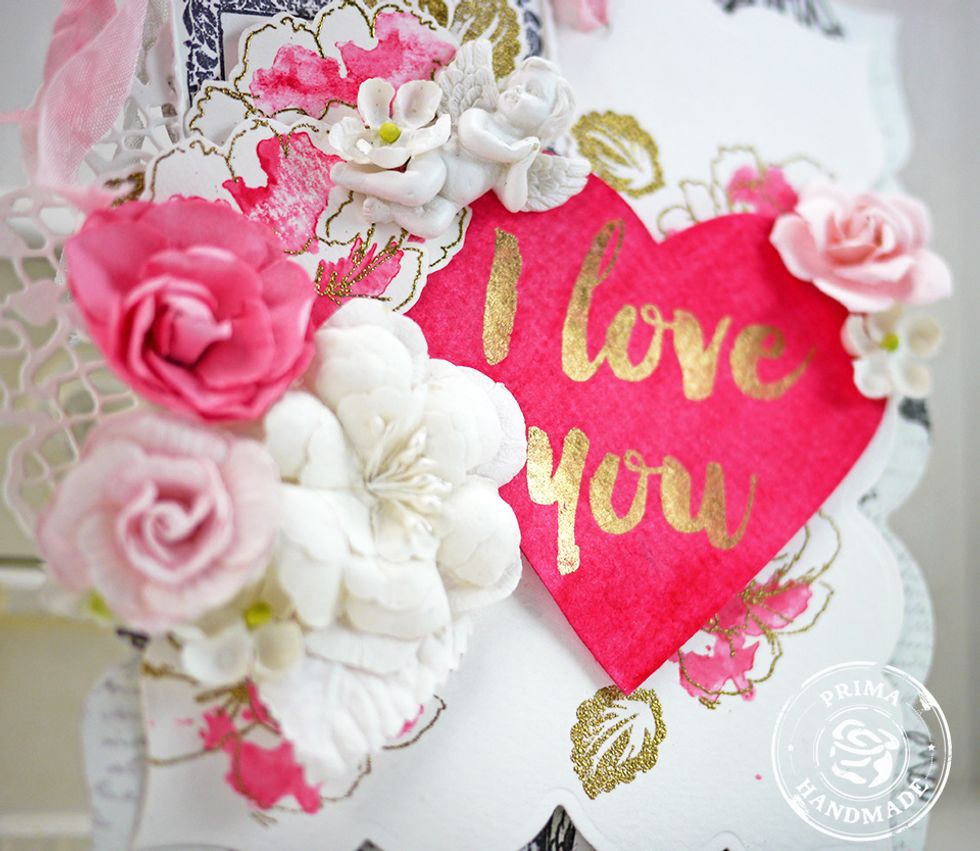 The gold foil really sets this tag apart! It's sparkly, beautiful, and hand-made!
585624-Prima Rub-On Foils-Intergalactic
971397-Christine Adolph Adhesive Rub-Ons
583729-Salvage District A4 Collection Kit
980269-Jamie Dougherty-A4 Watercolor Paper Pad
814687-Iron Orchid Decor-Cling Stamps
566784-Prima flowers-Cabriole White
580742-Debutante Collection-Lucca
580605-Jodie Lee Butterfly Collection-Bulbe
573478-Resin Angels
814328-Iron Orchid Decor Water Soluble Oil Pastels
584061-Prima Dies-Filigree Lace
890995-Ingvild Bolme Chalk Edger-Black Coal
embossing ink & powder, dies, seam binding
Prima Marketing
Prima Marketing, Inc. is an established leader in flower embellishments in the scrapbooking and crafting industries!