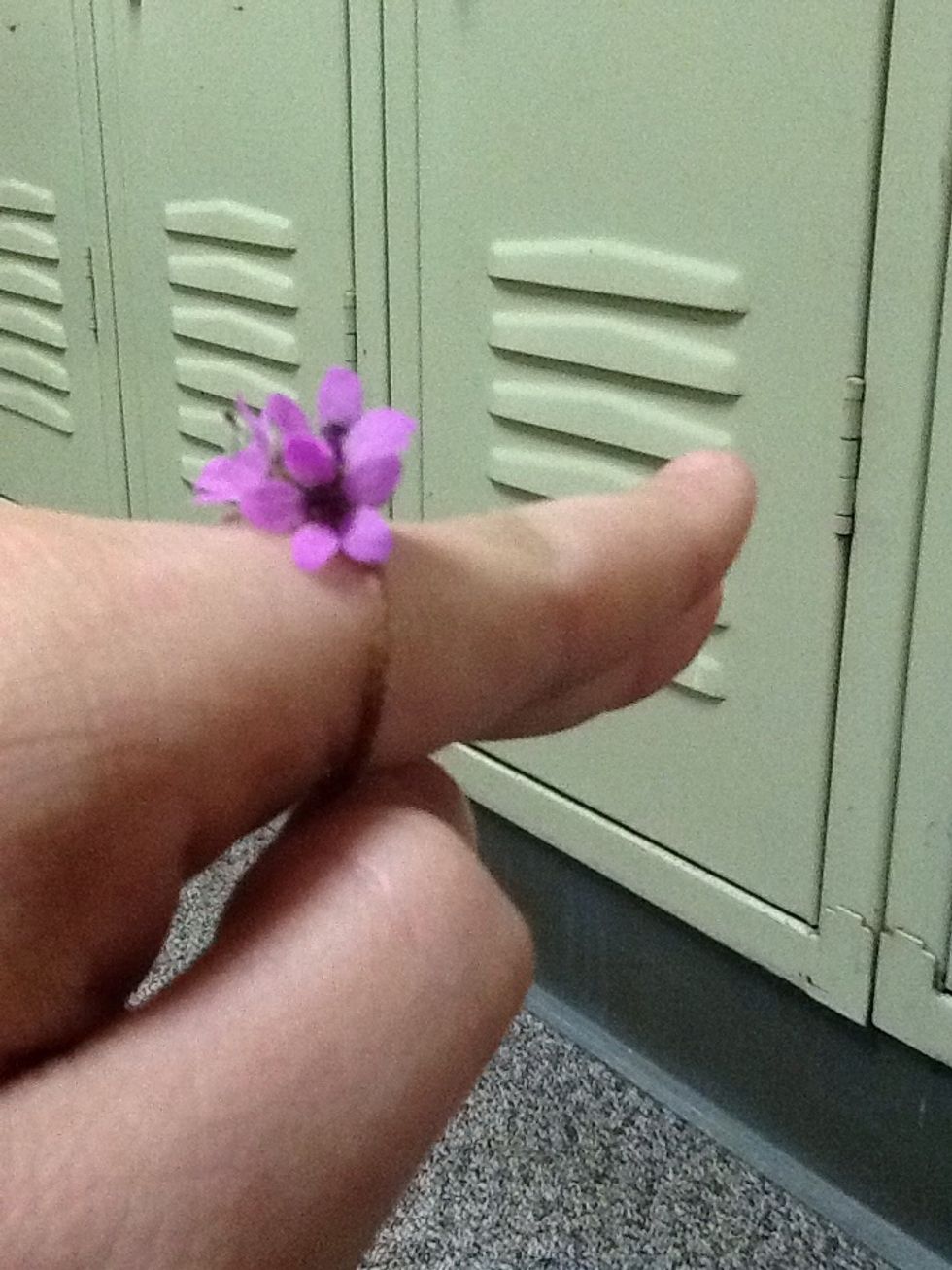 Final product.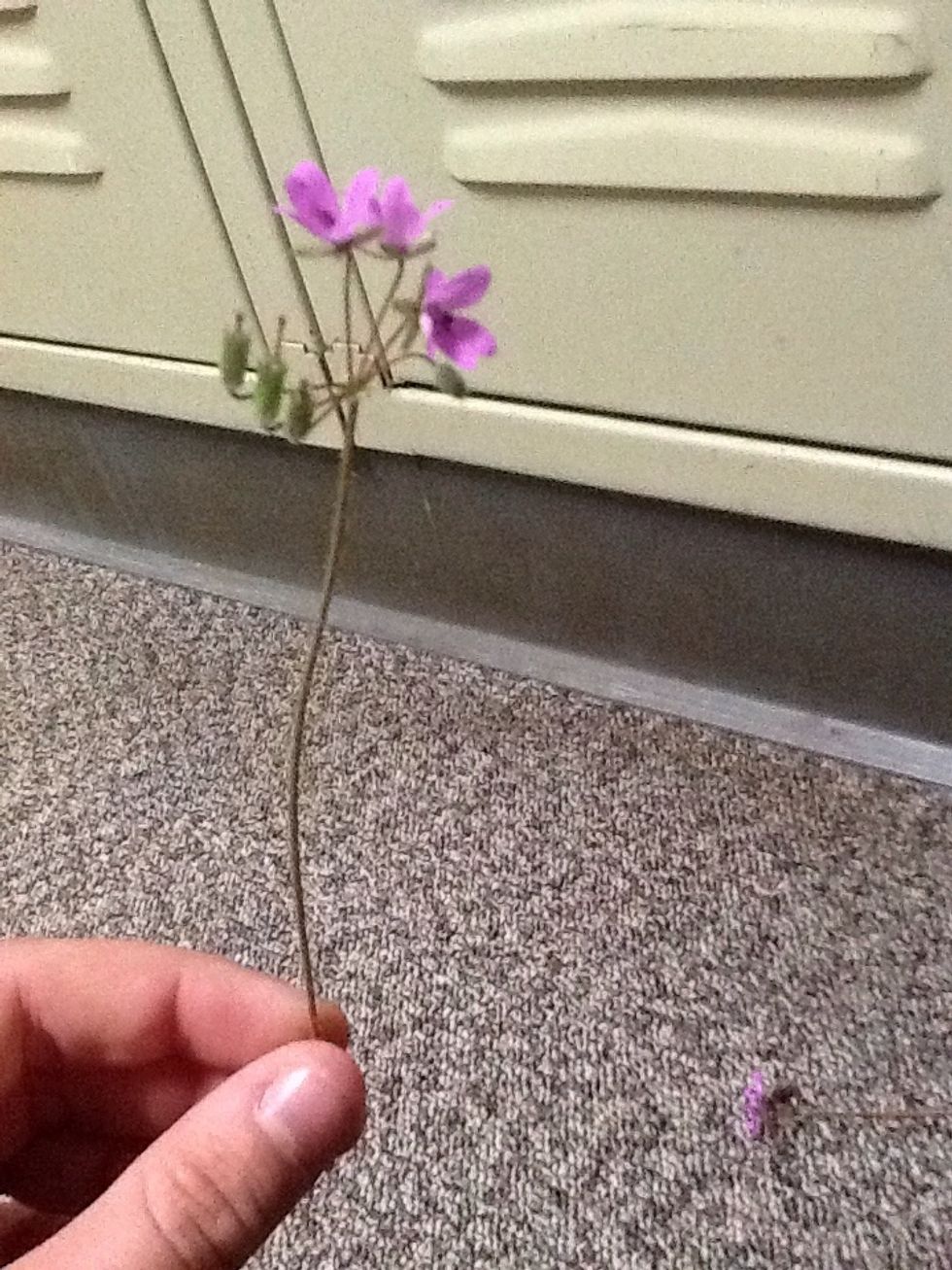 First grab a flower, a weed or a plastic one. I choose this purple flower from outside. Make sure the stem is about 3 inches long, and must contain three flowers on top.
Heres another one, any kind is great, just make sure the stem Is flexible.
Twist the flower into a loop.
Make sure the flower petal parts, sticks under the loop. Then tie them into a knot, but don't pull
Then slip on the ring, and show it off!
It's very stylish and when it starts to wilt, toss it outside for it to regrow a new one.
Weed or a flower with 3 inch stem