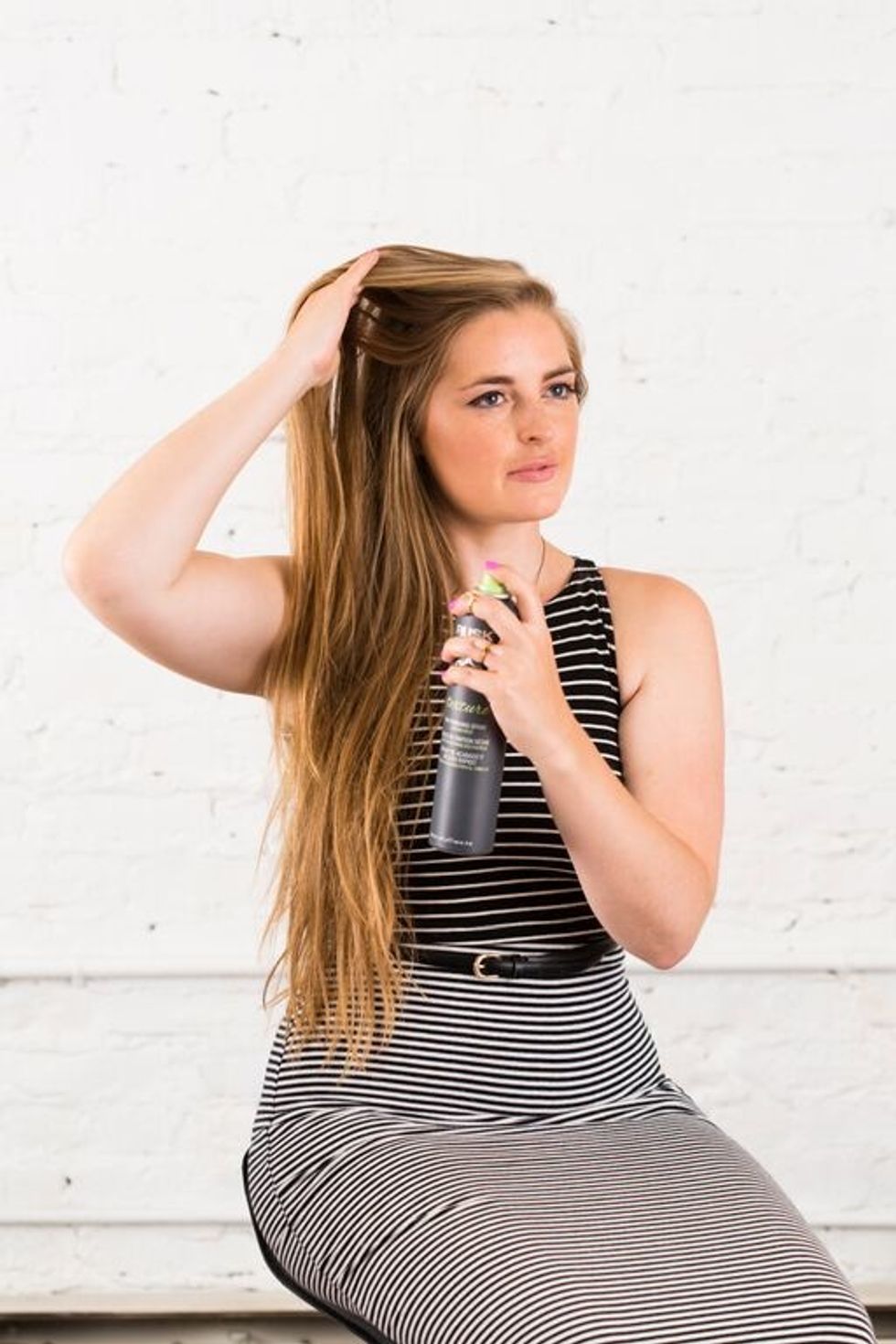 Spray your hair with a little hair spray to give it some messy texture.
Use an elastic band to create a ponytail.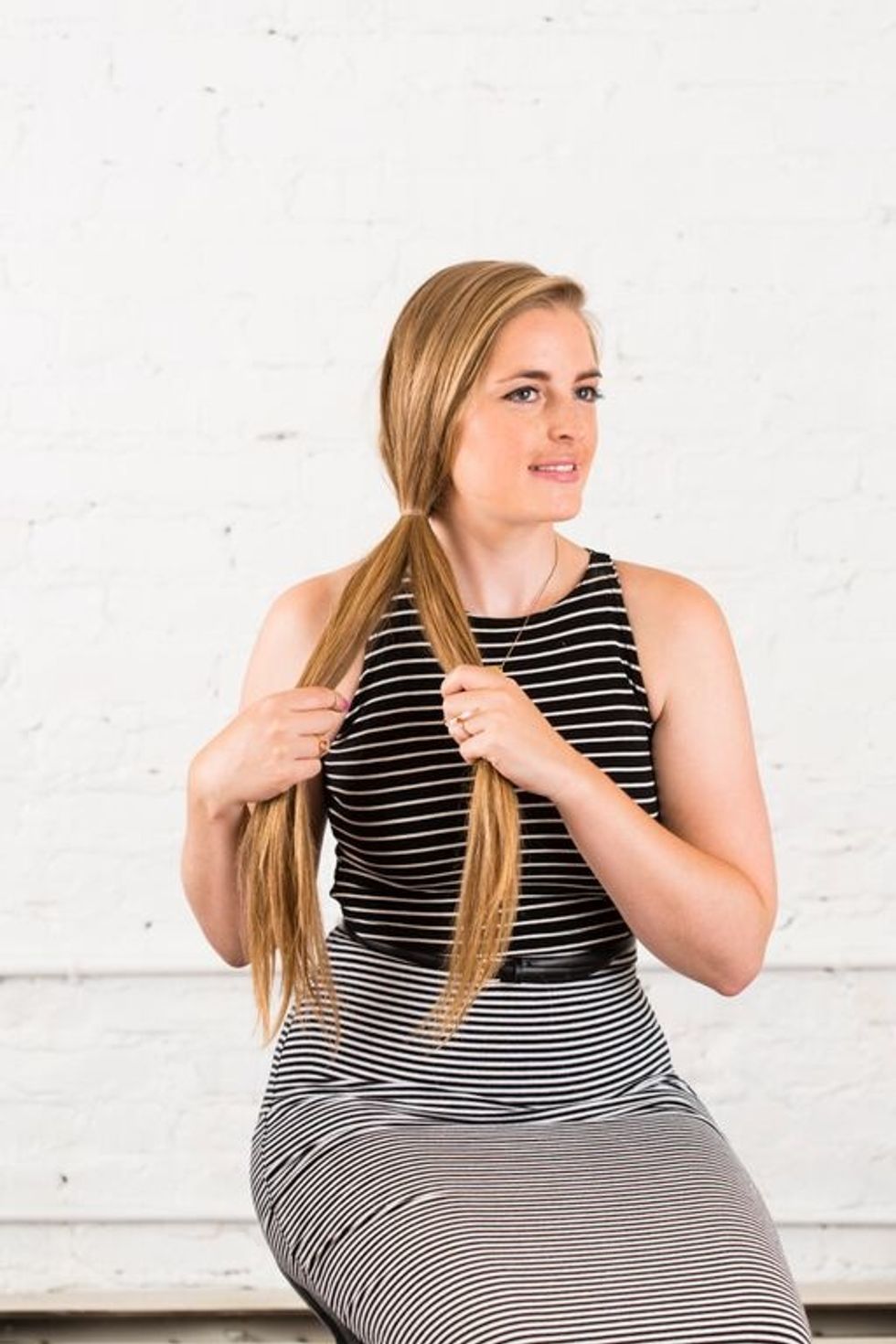 Split the ponytail into two separate pieces.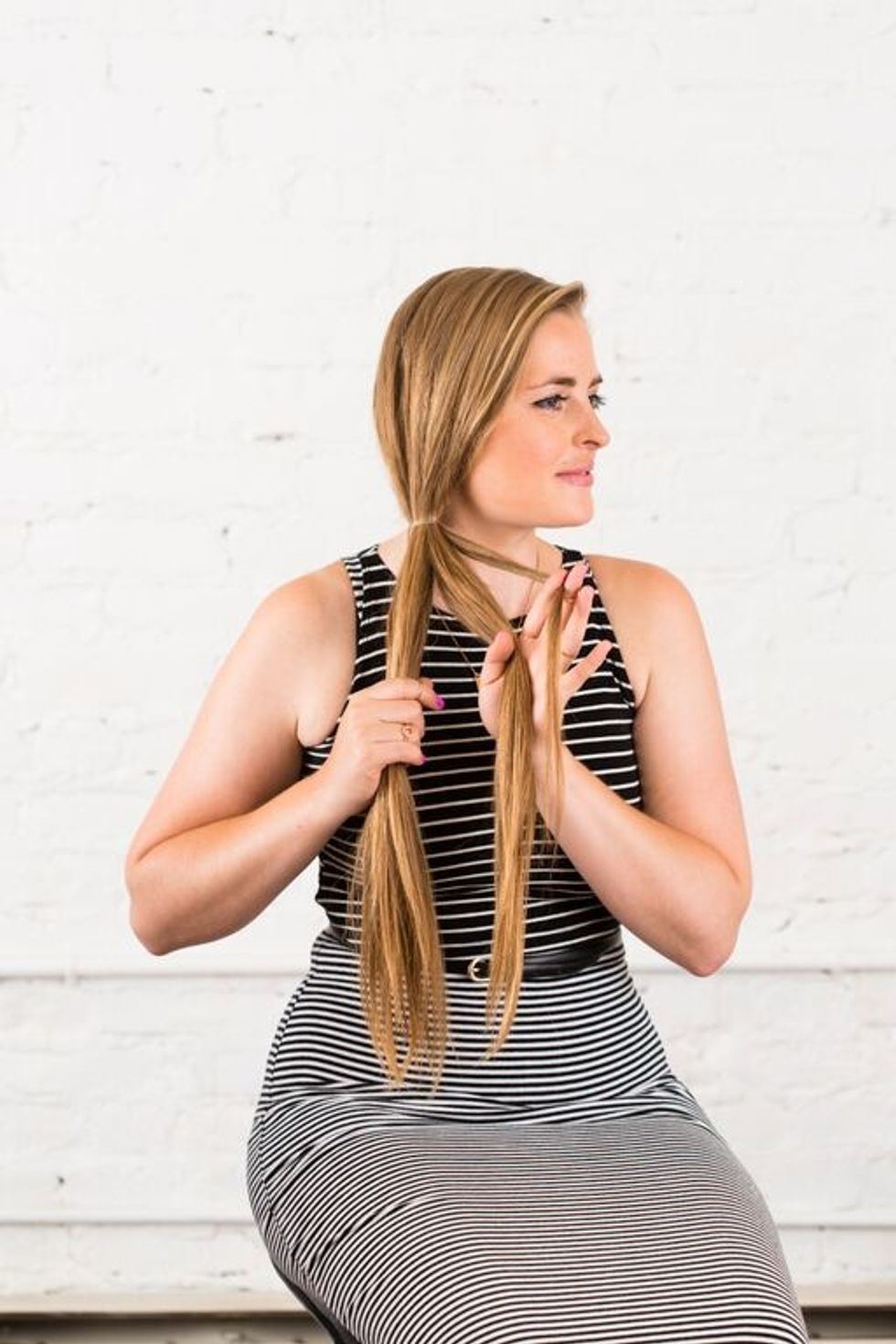 Take a piece from the first side and pass it to the second side.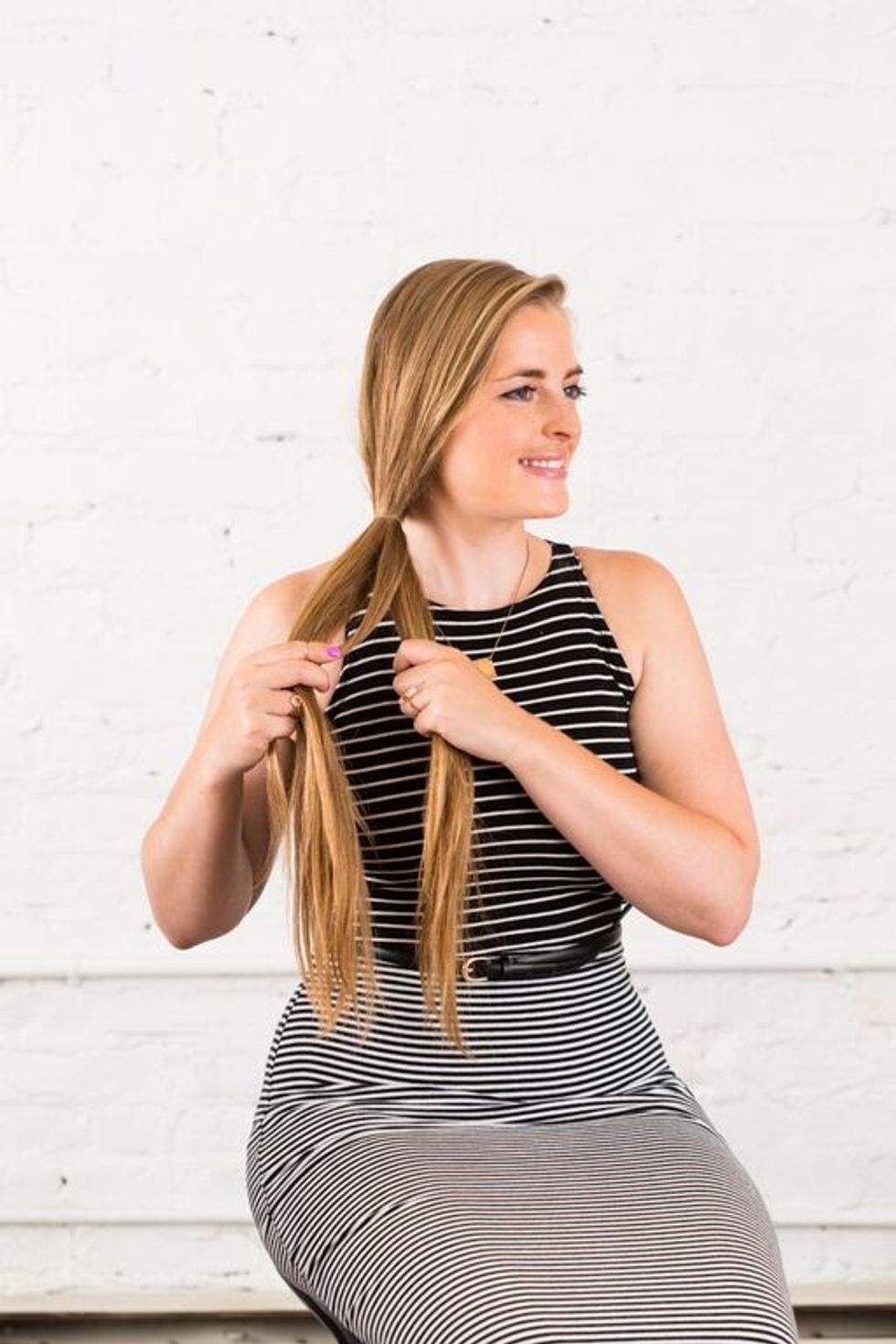 like this!
Then, take a piece from the second side and pass it back to the first side.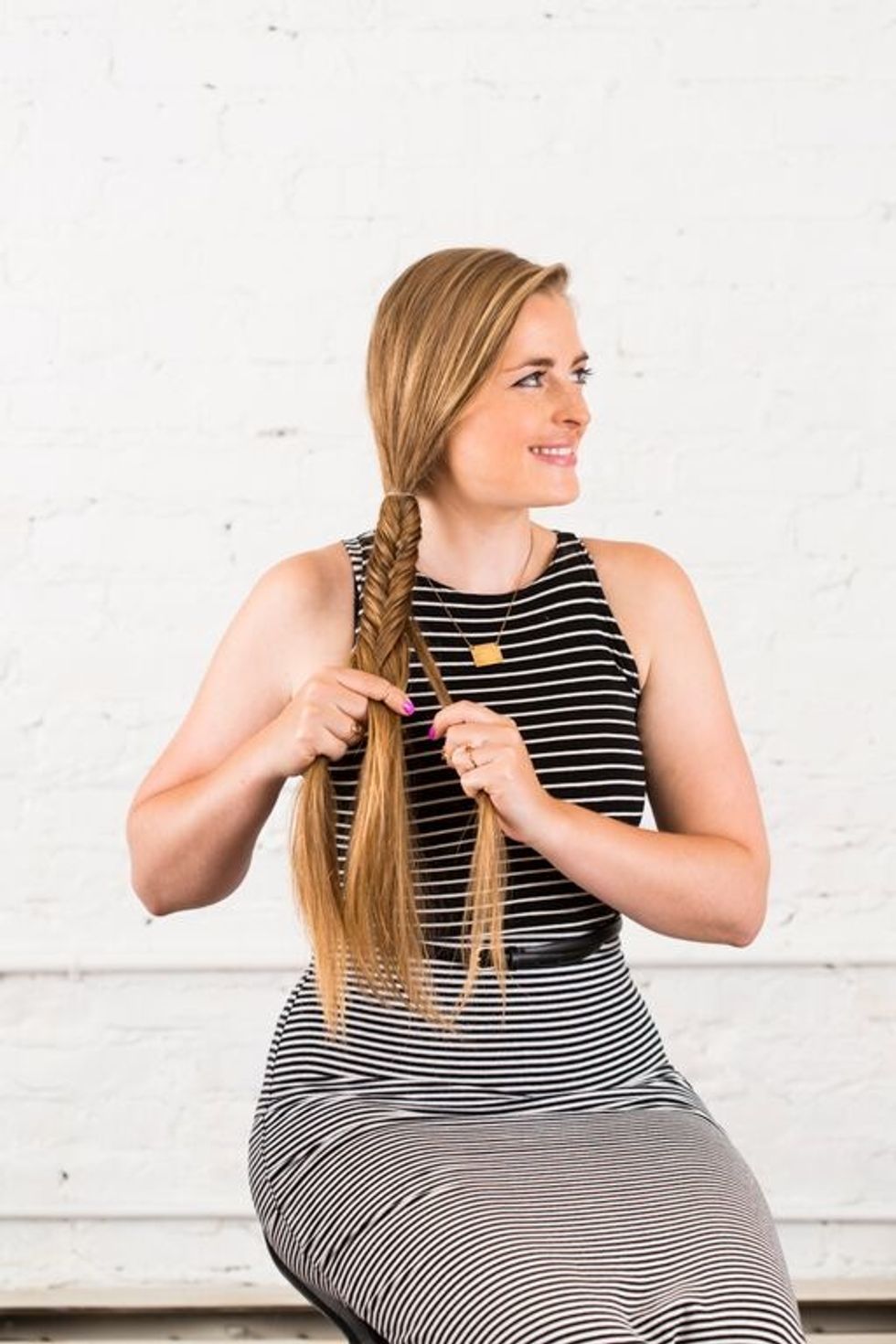 Repeat process.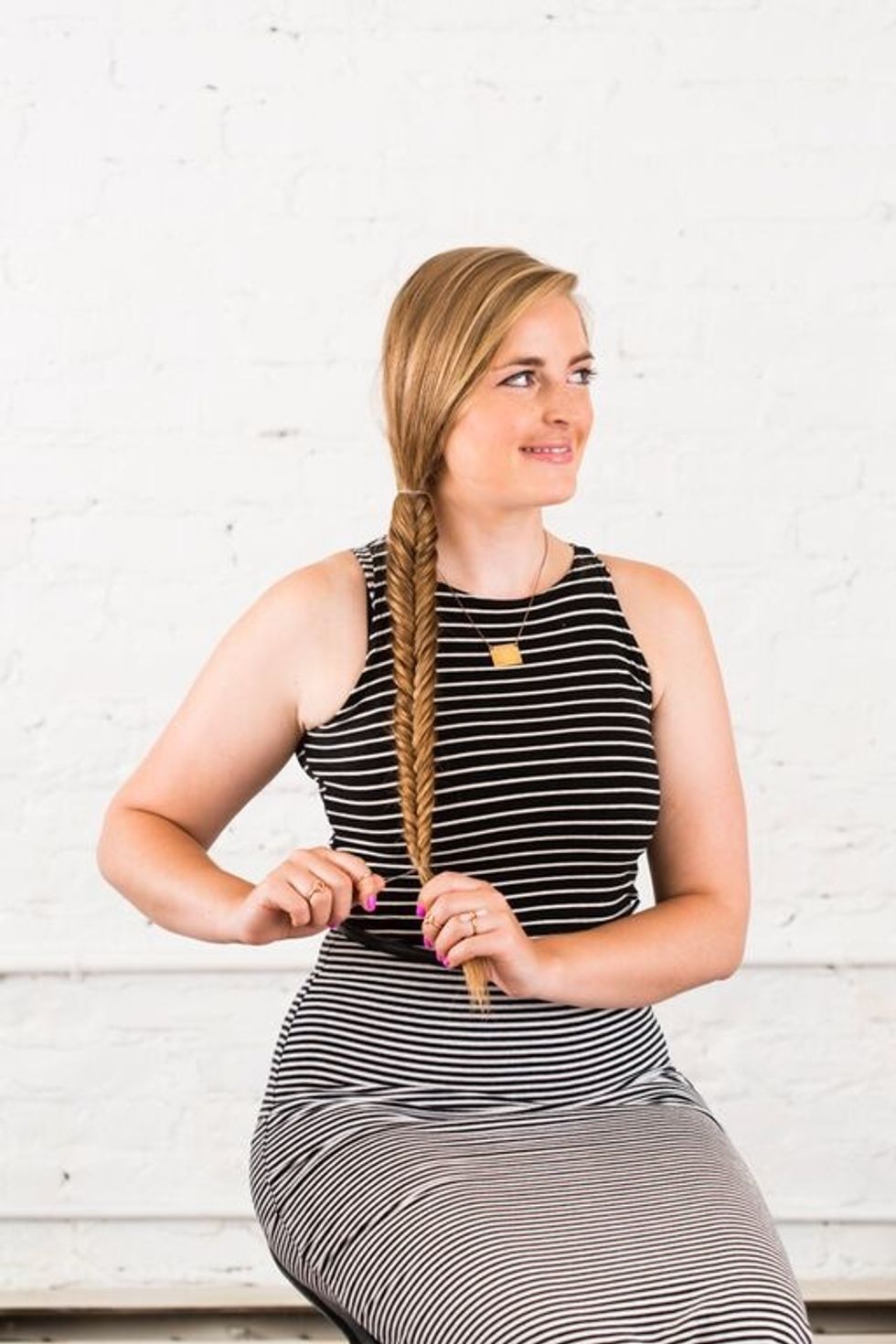 Once you have finished your braid, secure the bottom with a small hair tie.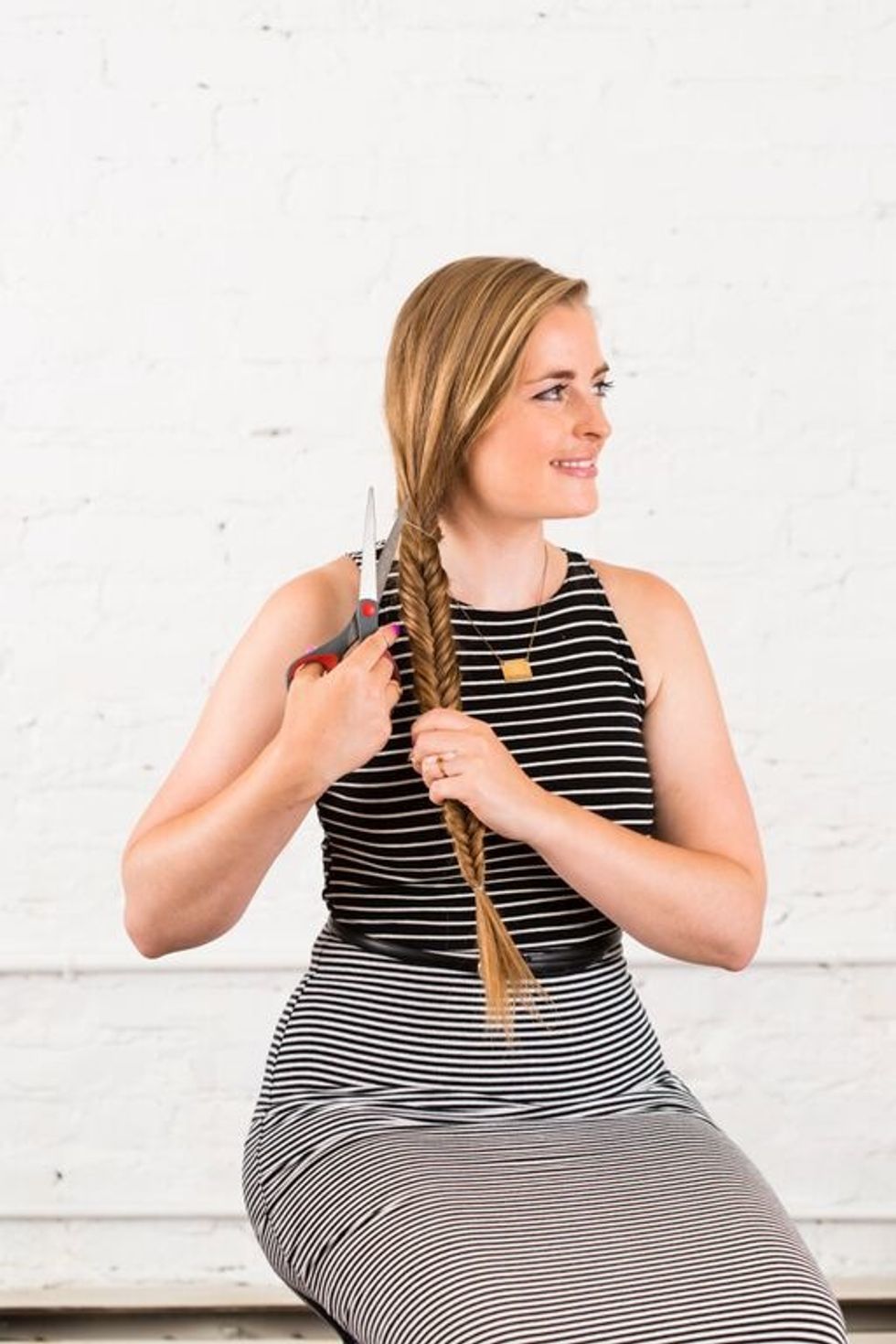 Now, carefully cut the elastic at the top of your braid.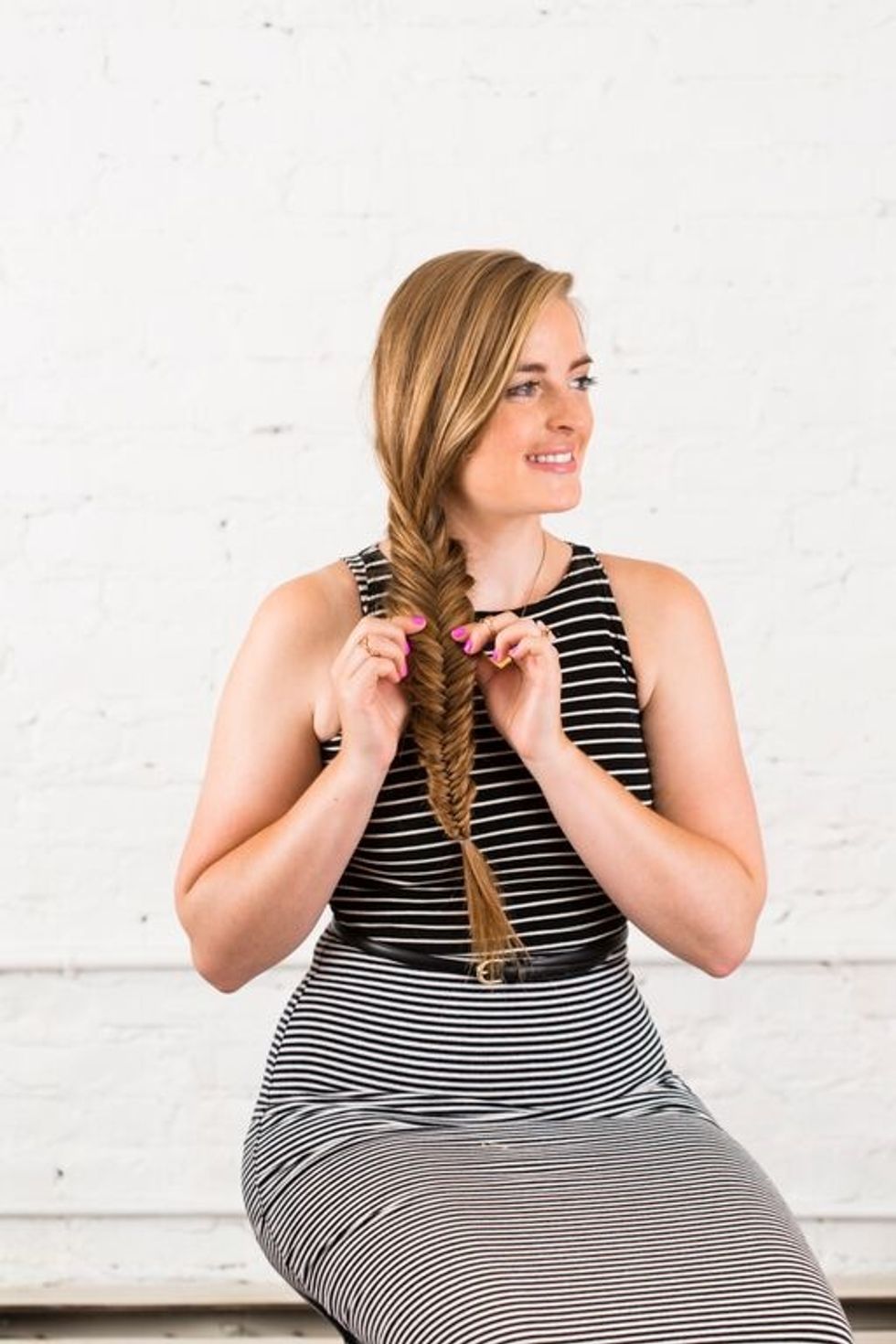 Feel free to loosen braid as you like to make a bigger fishtail.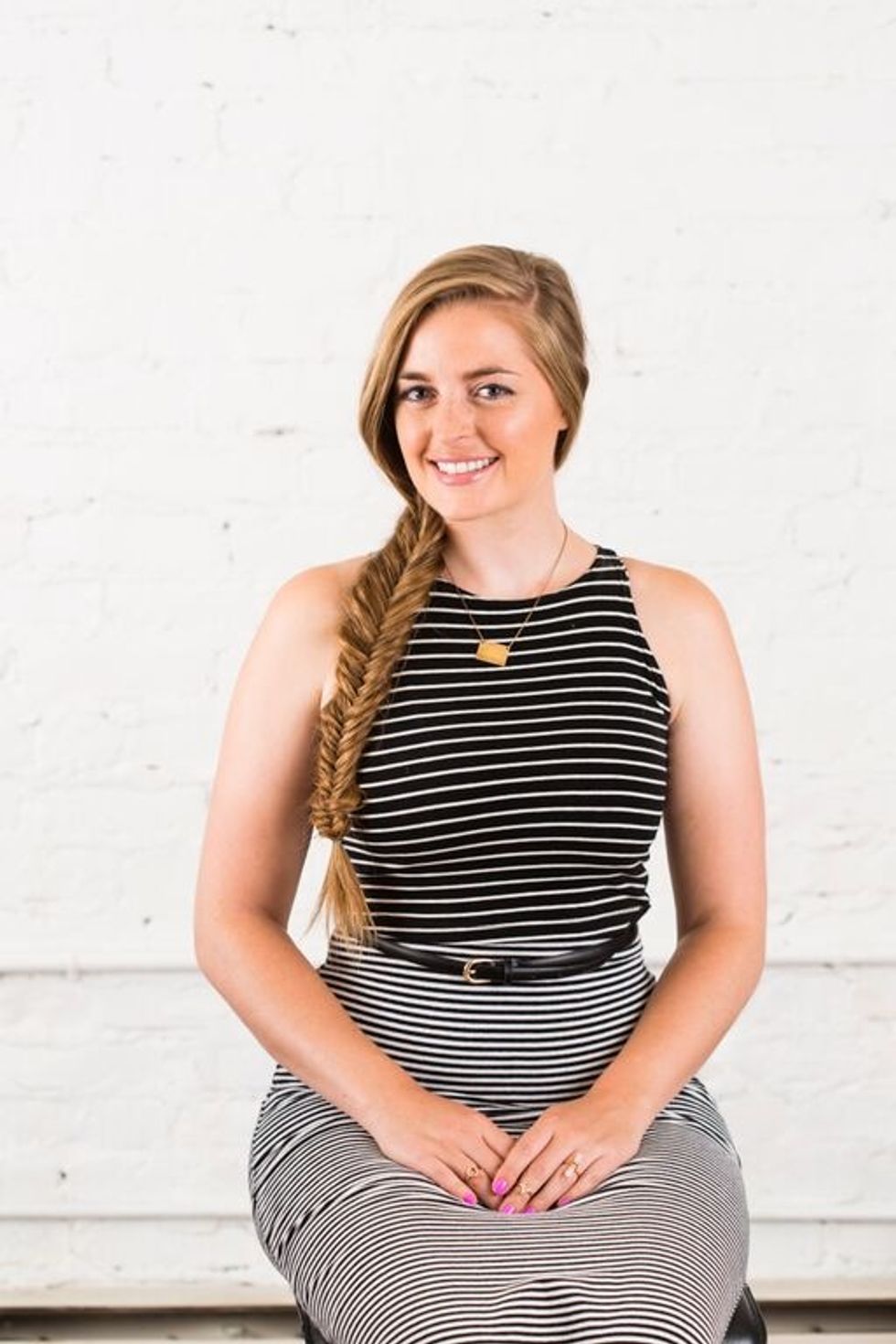 Enjoy your Fishtail braid!
hair spray
clear elastic hair band
hair band
scissors
B+C
We are the team behind B+C Guides. Feel free to message us if you have any questions or see something that could be improved!