1. Find your shrunk Shrinky Dink.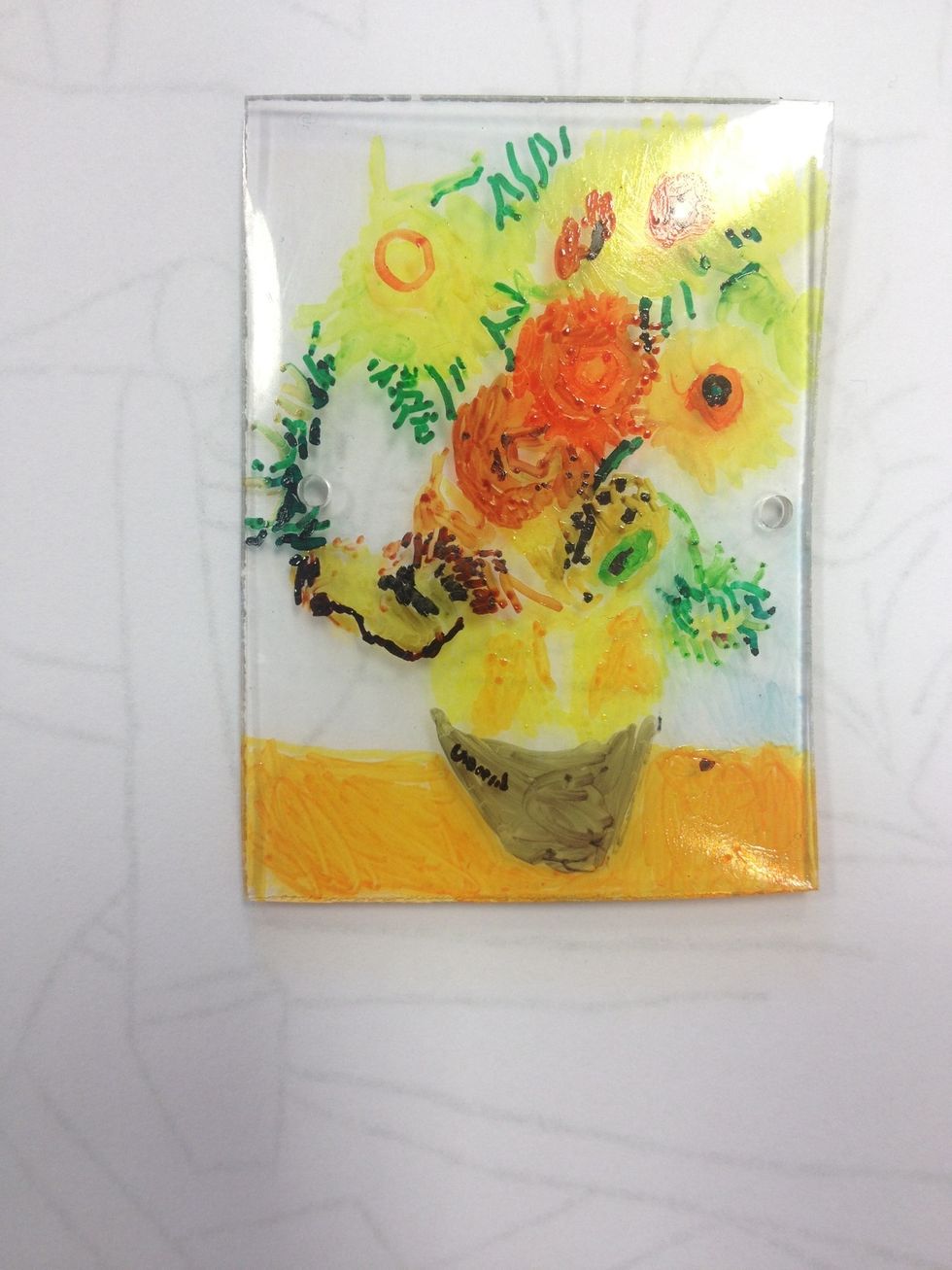 2. Place your first band in one of the holes on your shrink dink.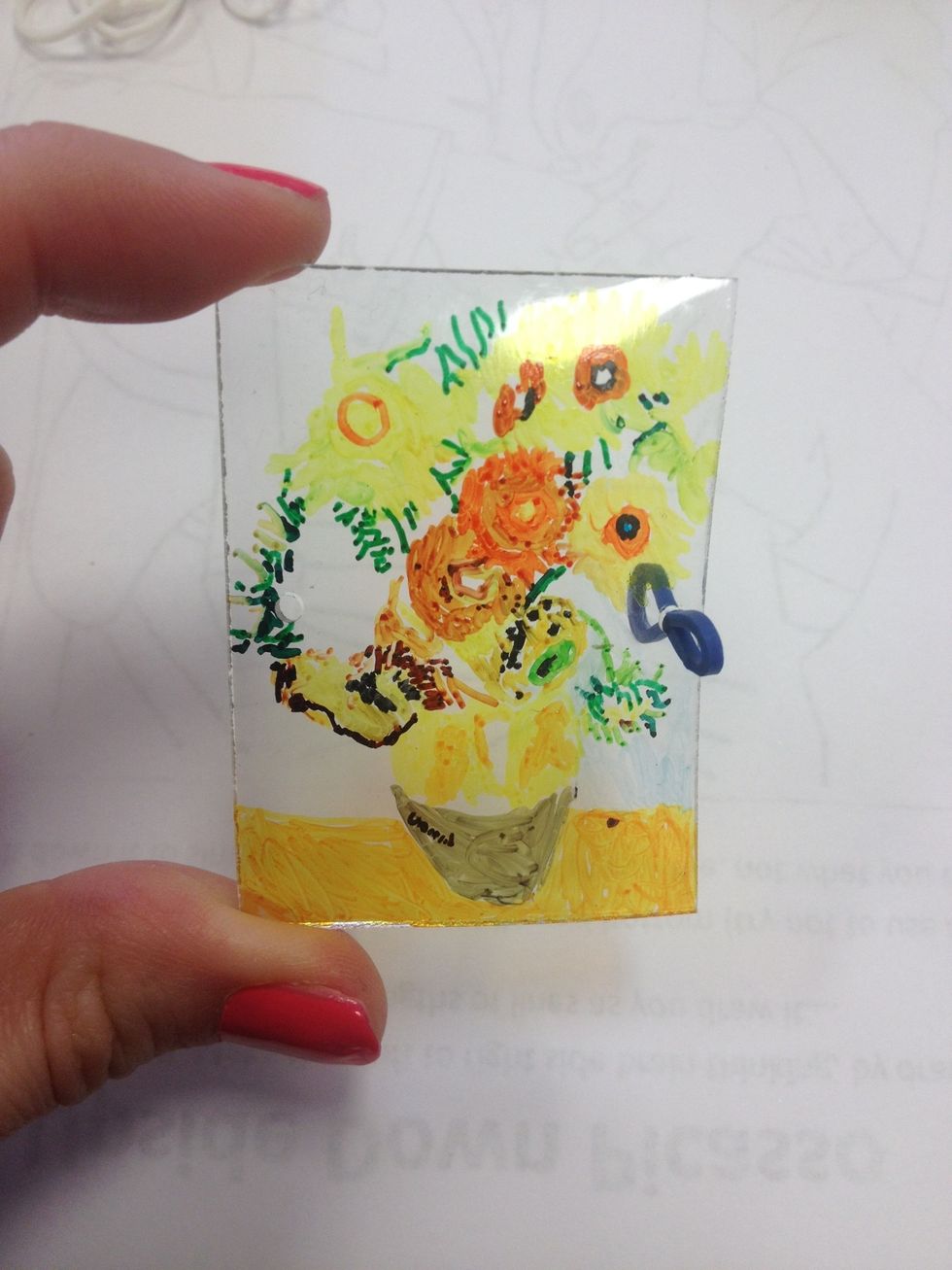 4. Add your next band by placing it over the two nails.
10. When you get your bracelet the correct length stop and find your "s" clip.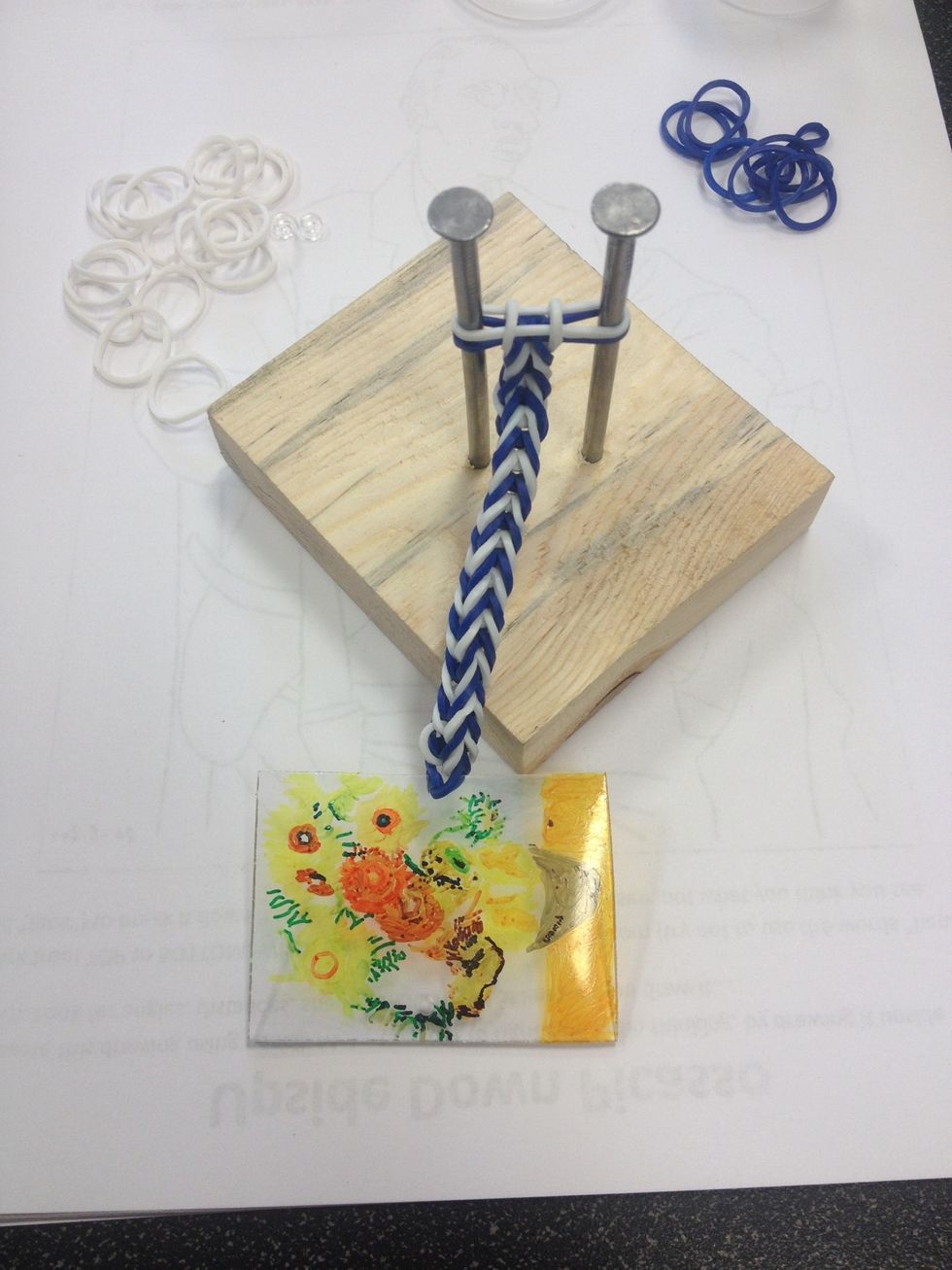 11. Start with band again on the other side.
12. Repeat same steps on the other side.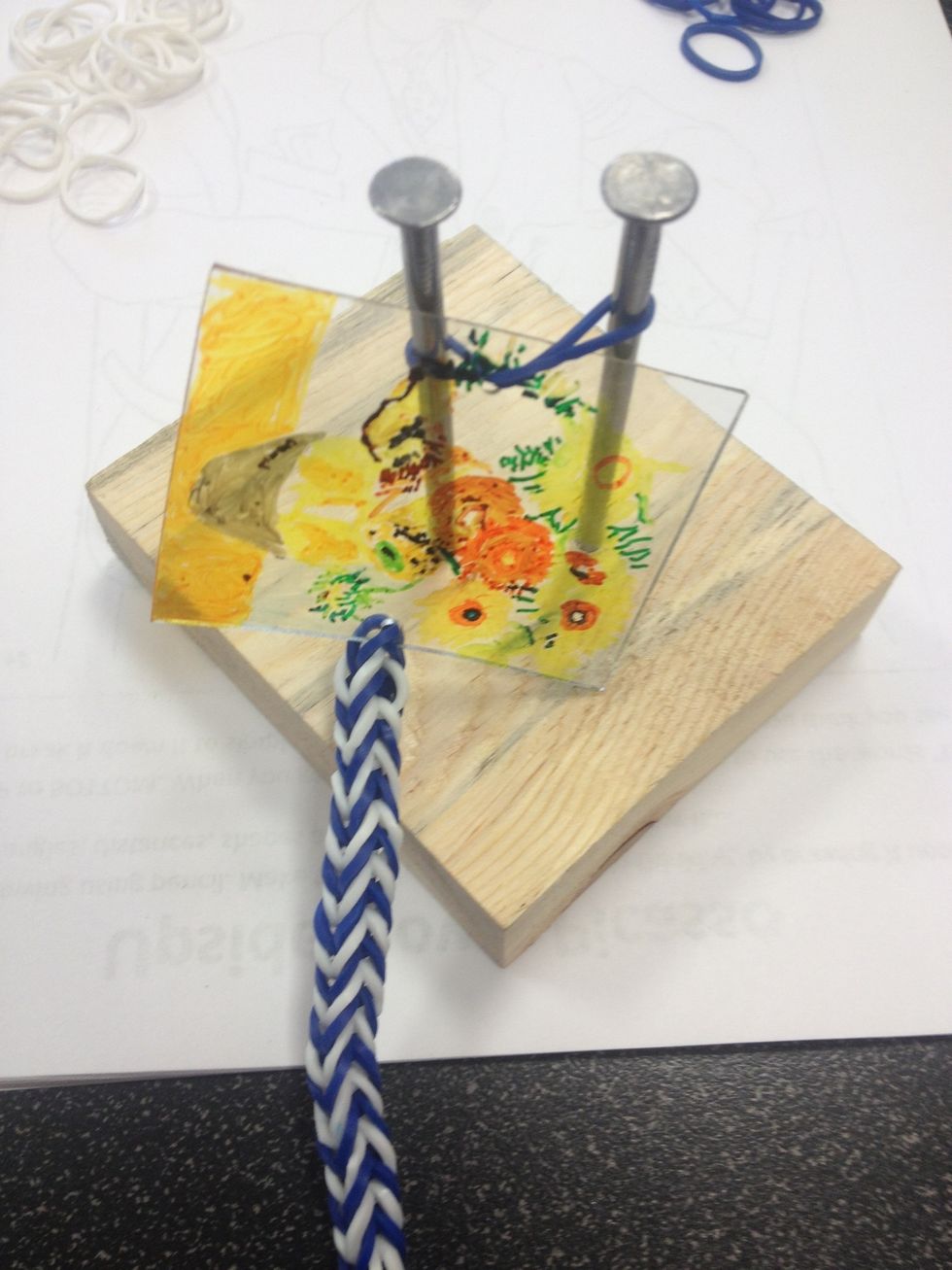 13. Finish with connecting both sides with an "s" clip.
30.0 Loom Bandz
1.0 "S" Clip
1.0 Shrinky Dink Matte or Clear
24.0 Sharpie or Bic Permanent Markers