How to create a fire cracker popsicle nail look❤💙🎆
Create a Fire Cracker Popsicle Nail Look❤💙🎆
70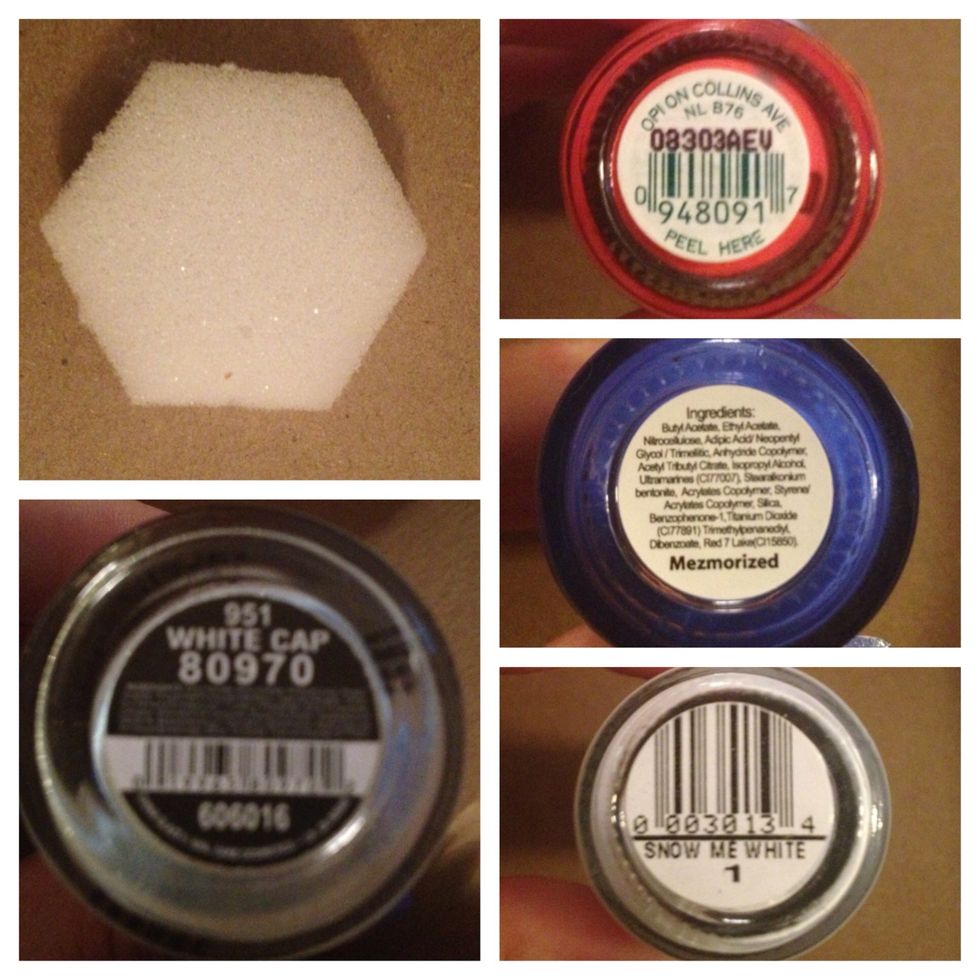 White Cap - China Glaze, OPI on Collins Ave - OPI, Mezmorized - Icing, Snow Me White - Sinful Colors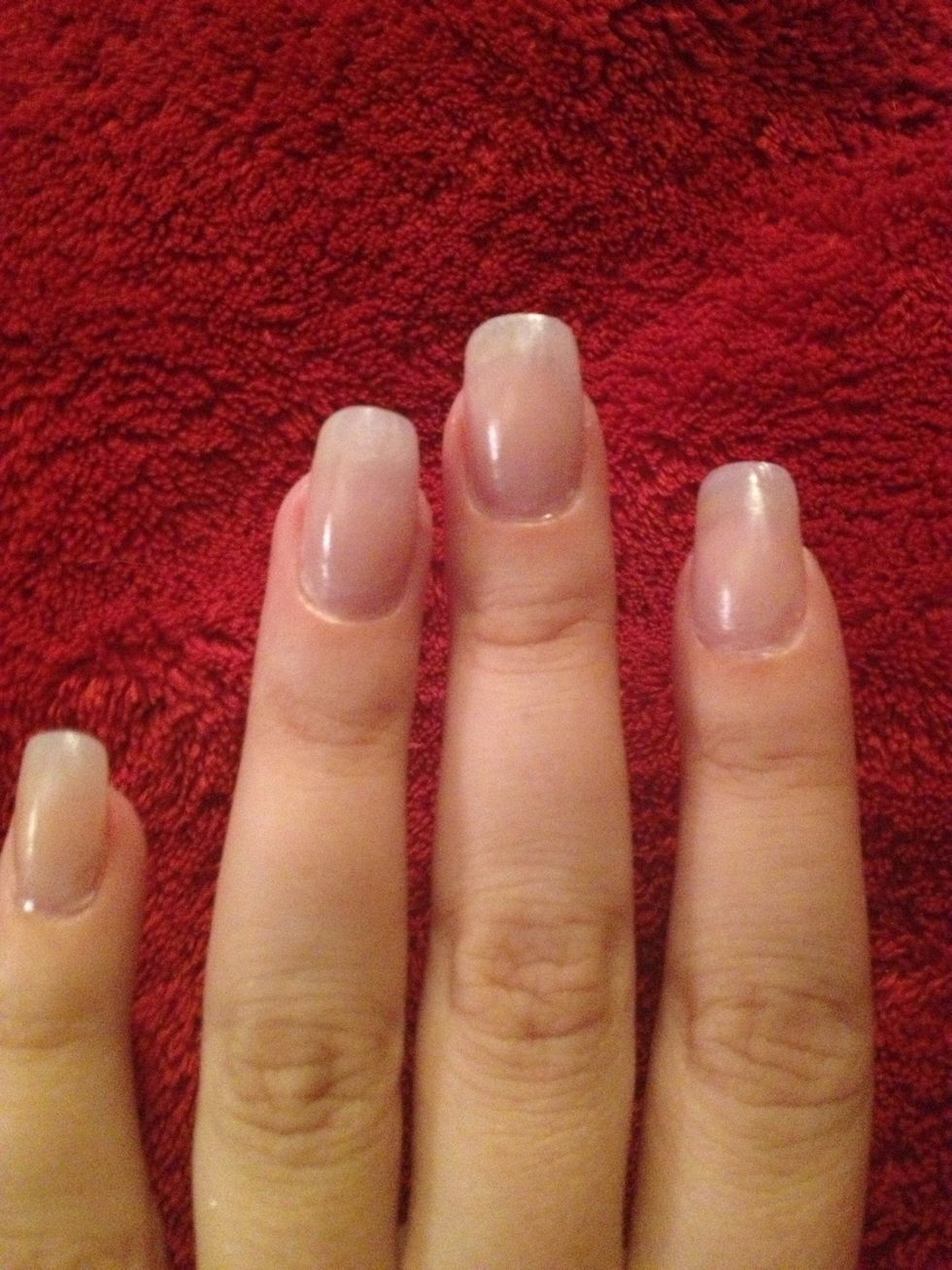 Step 1: Base coat nails and let dry.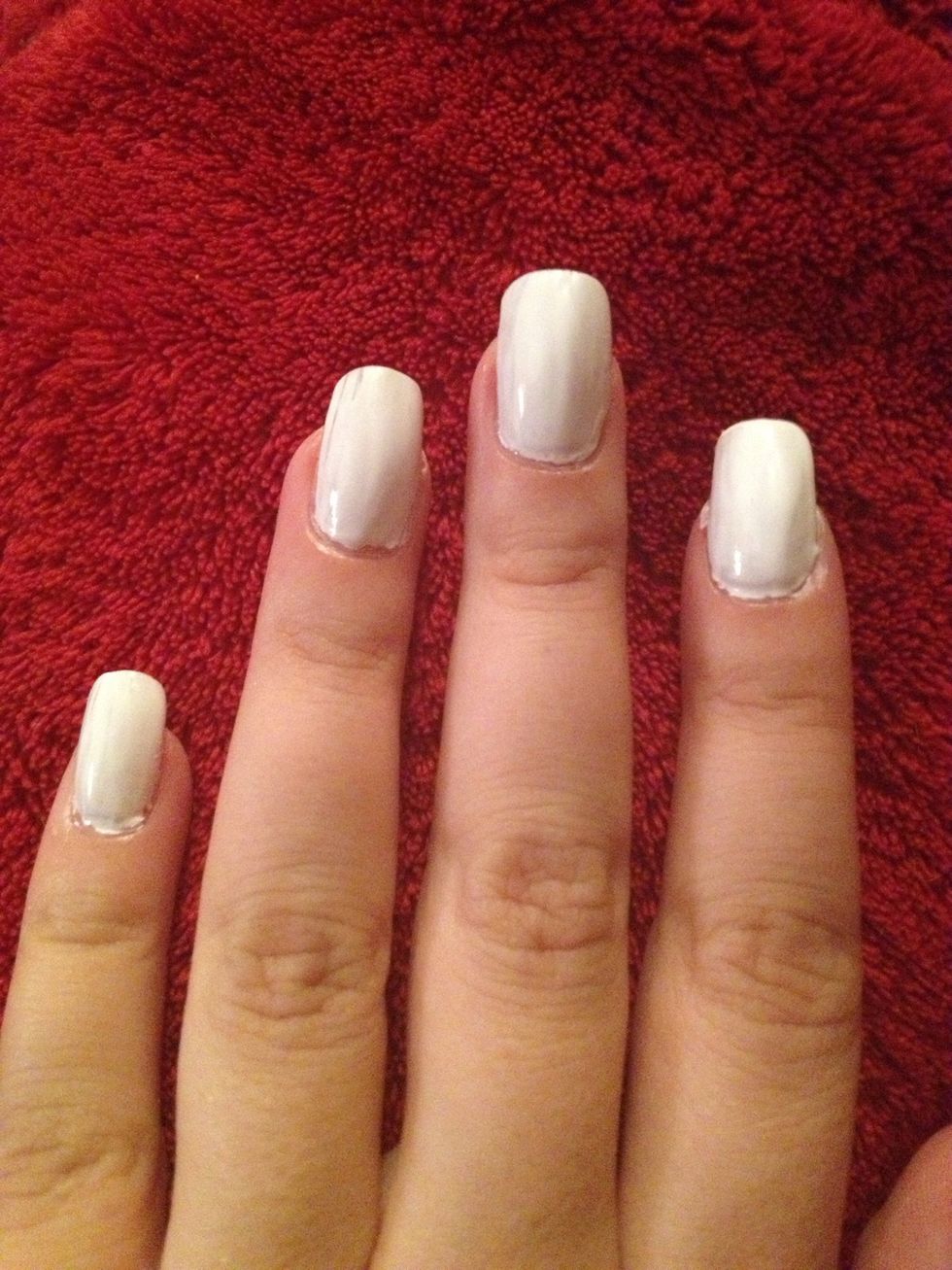 Step 2: Paint one coat of Snow Me White on all nails. Let dry completely.
Step 3: Using sponge and red, white and blue nail polishes to paint stripes on in pattern shown above.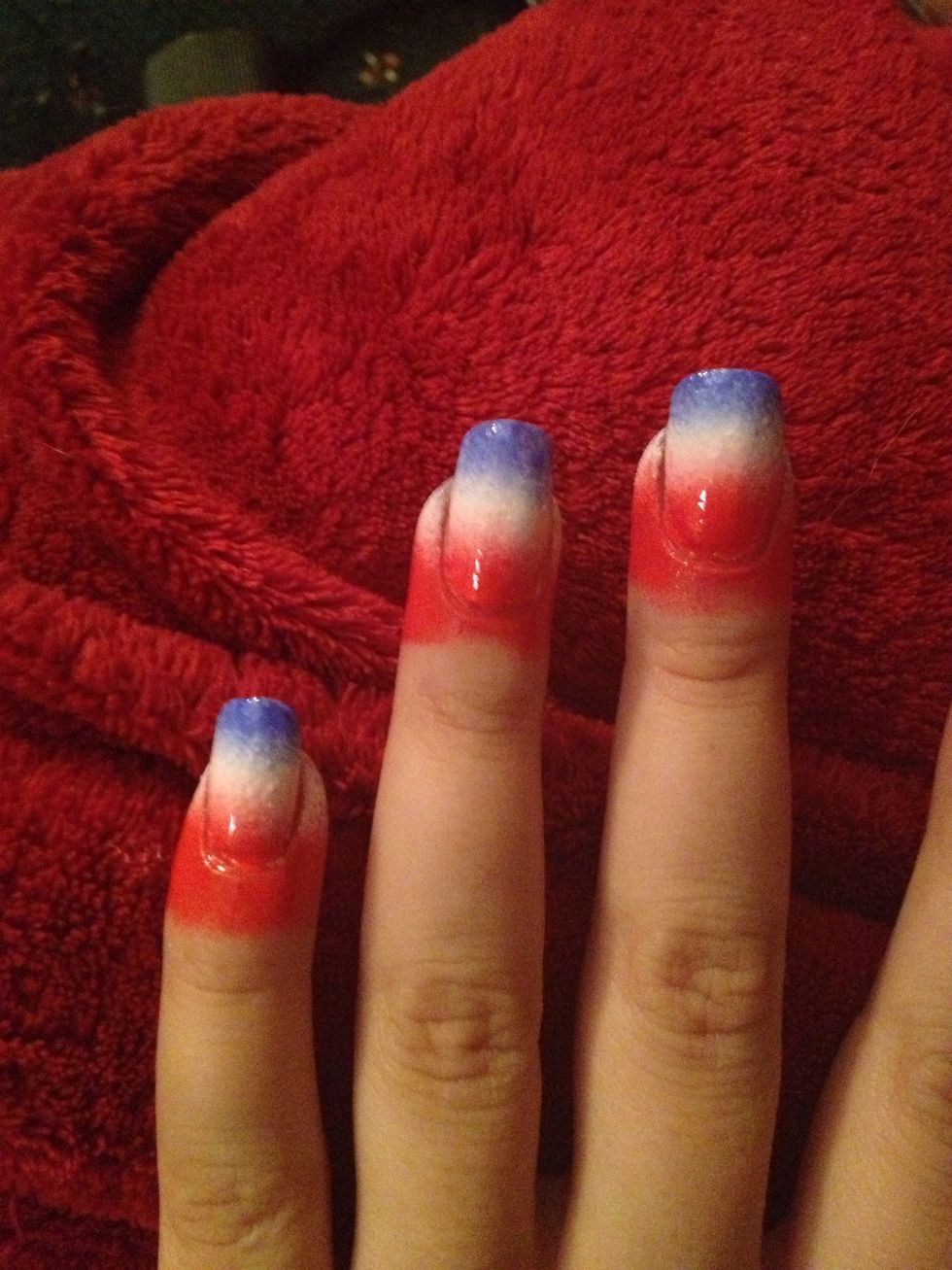 Step 4: Gently dab sponge on nails to create an ombré look. Make sure to repaint pattern on sponge after each nail. Let nails dry completely.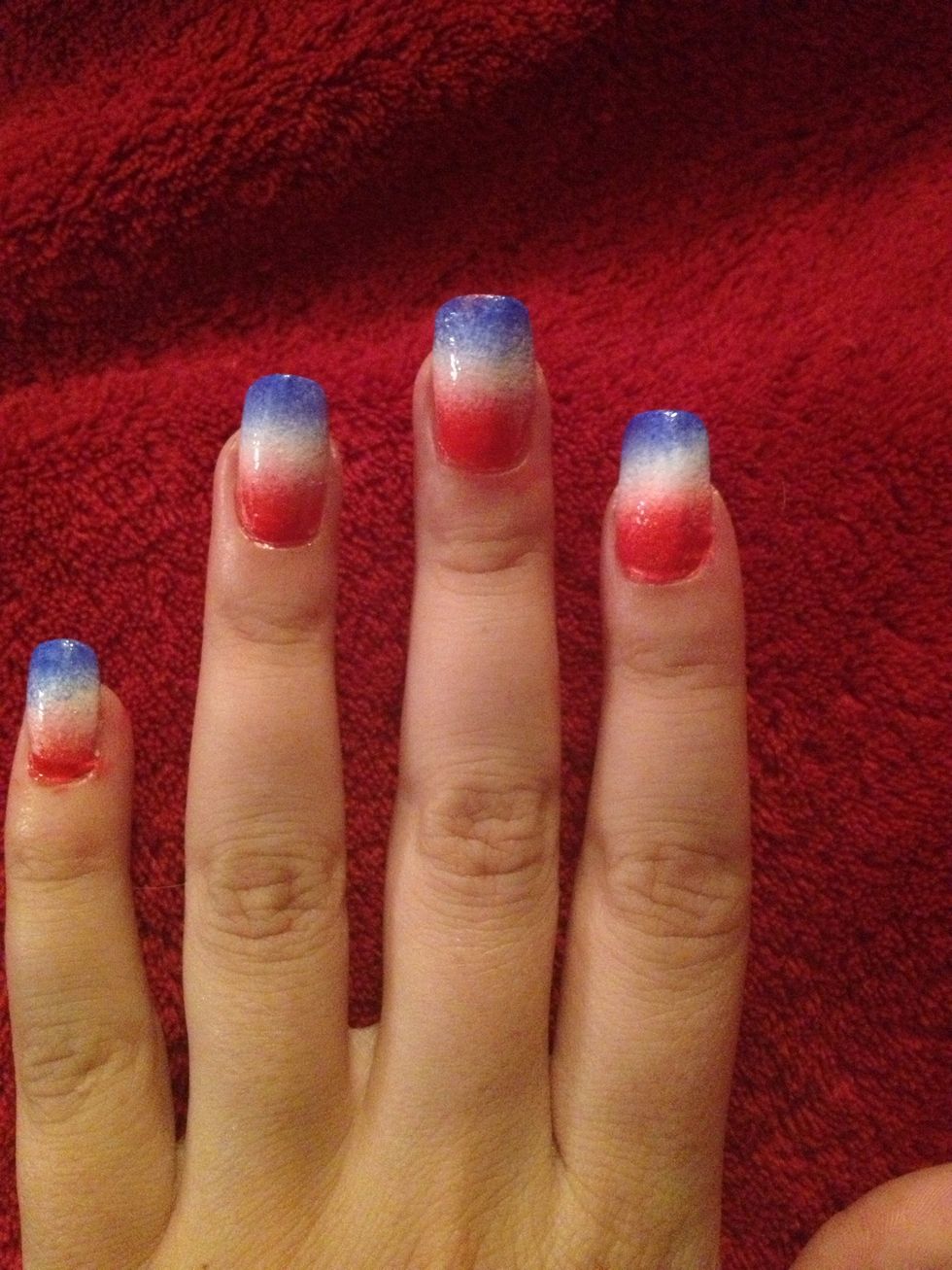 Step 5: Using a q-tip and nail polish remover clean up around nails.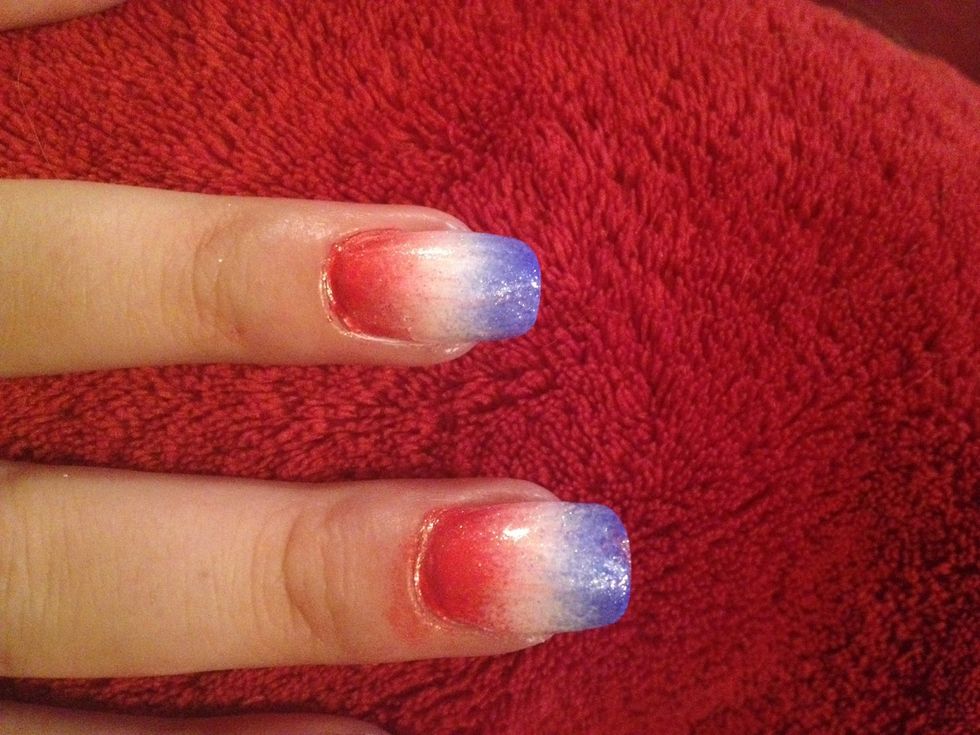 Step 6: Use glitter nail polish to add some glitter to your nails. Let dry completely.
Step 7: Top coat those nails and go enjoy a firecracker Popsicle and some fireworks!!
Red, white and blue nail polish
Sponge
Glitter polish
Base and Top coat
Q-tips