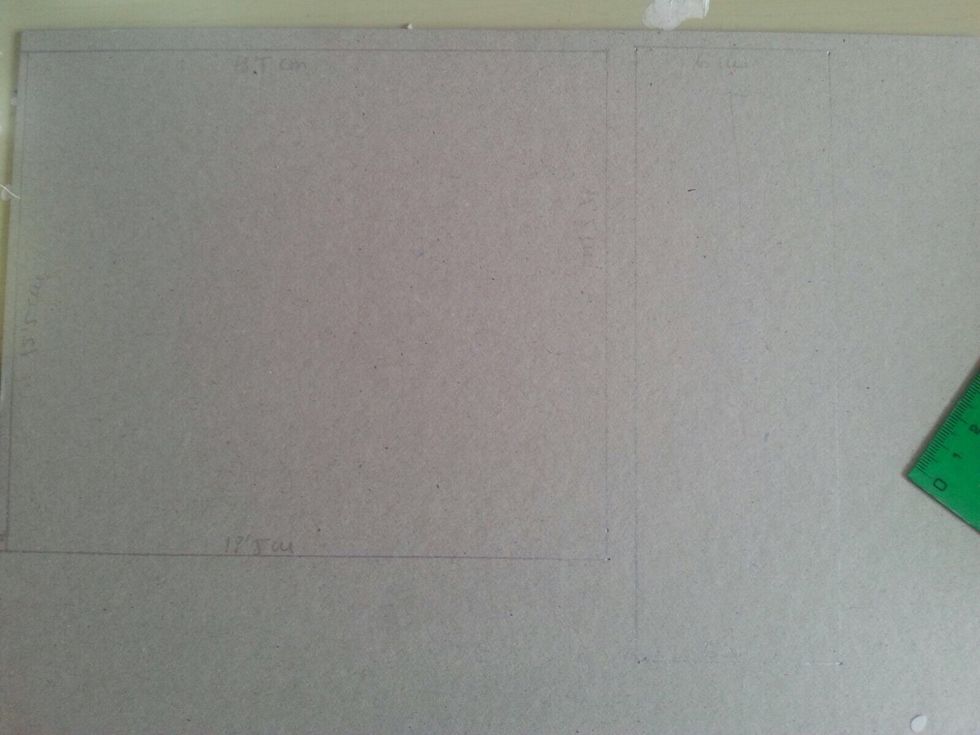 First, cut two pieces of 18'5 x 15'5 cm cardboard, and one of 18'5 x 6 cm.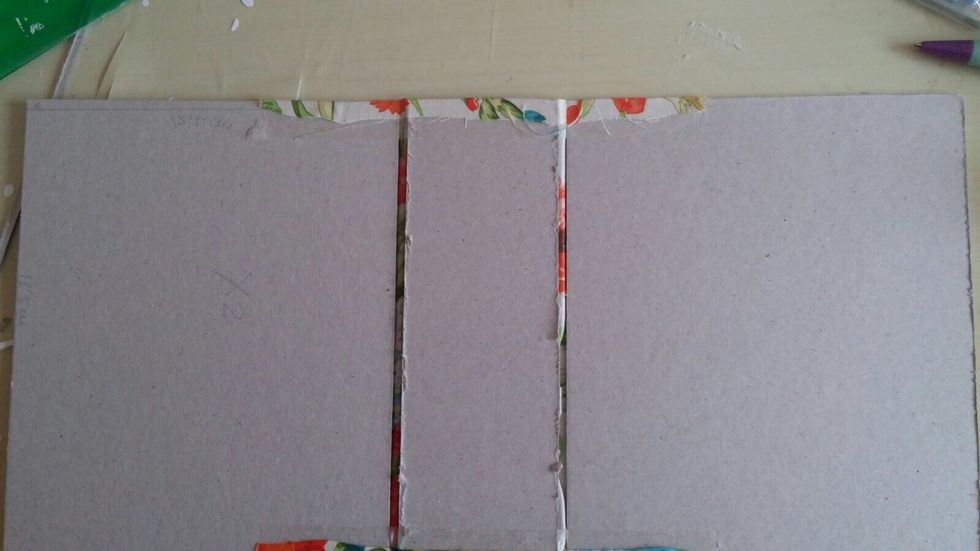 Stick the tree pieces of cardboard on the 21'5 x 18 cm piece of cloth. Be careful to leave 0.5 cm between each cardboard.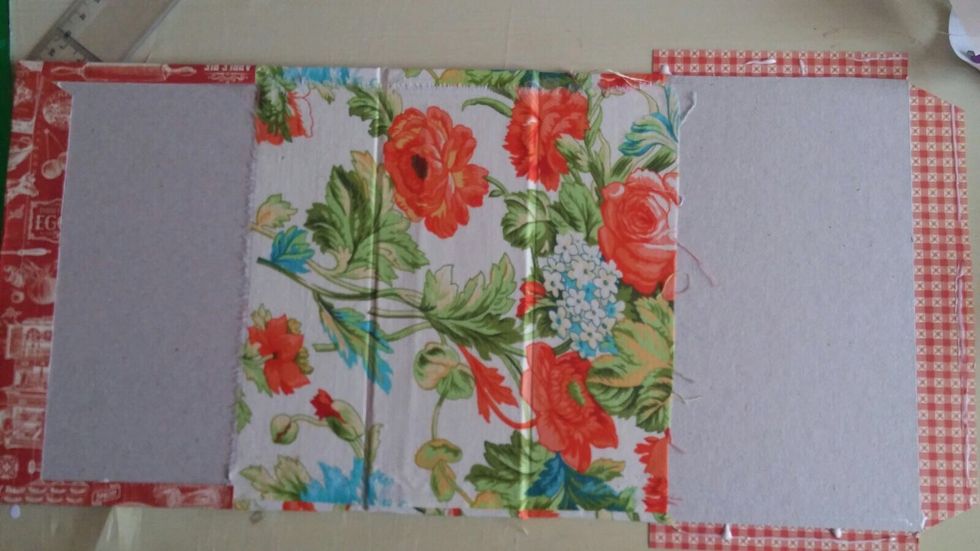 Stick the other 20 x 18 cm piece of cloth in the center of the inner face. Then, stick one of the decorated papers of Graphic 45 in the outer face.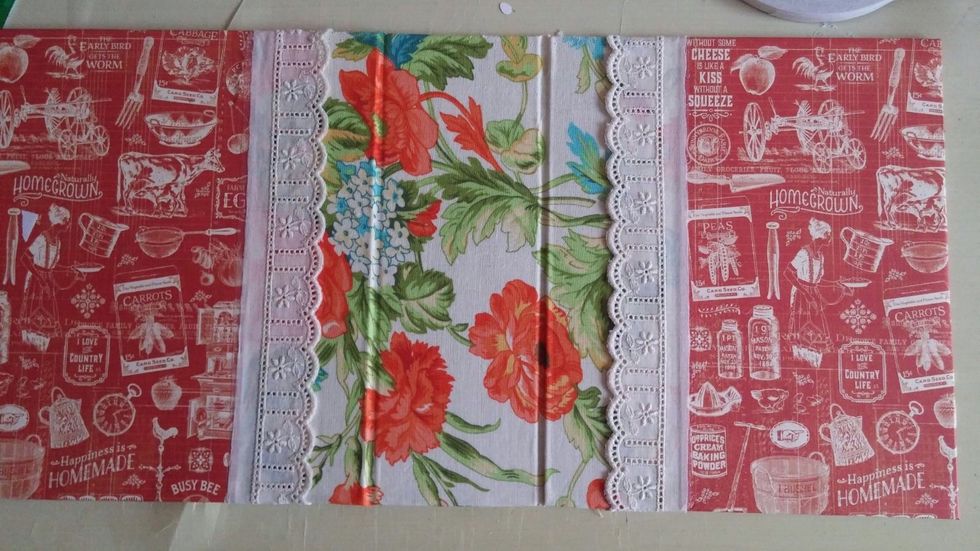 Stick the two pieces of lace, and here you can see how the papers look.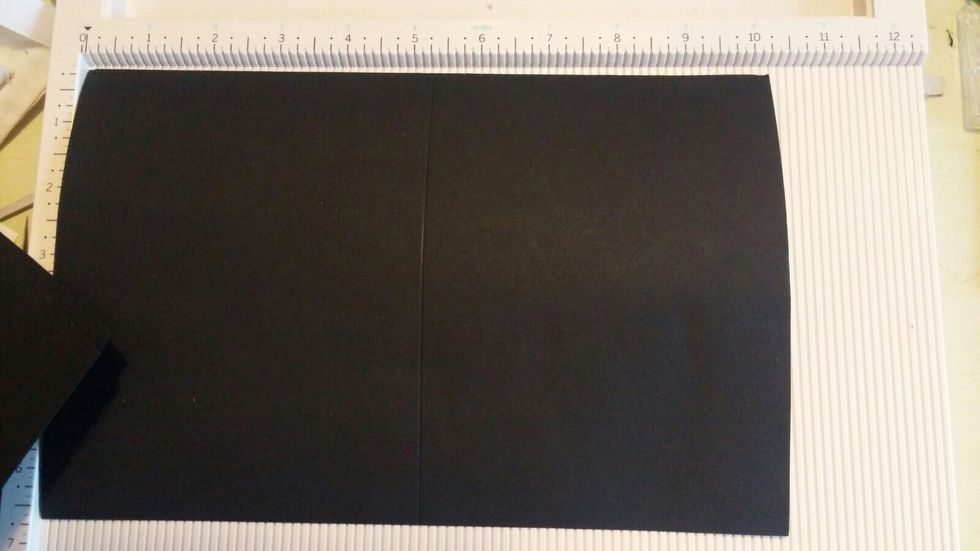 Now, you have to fold the seven cardstocks in half.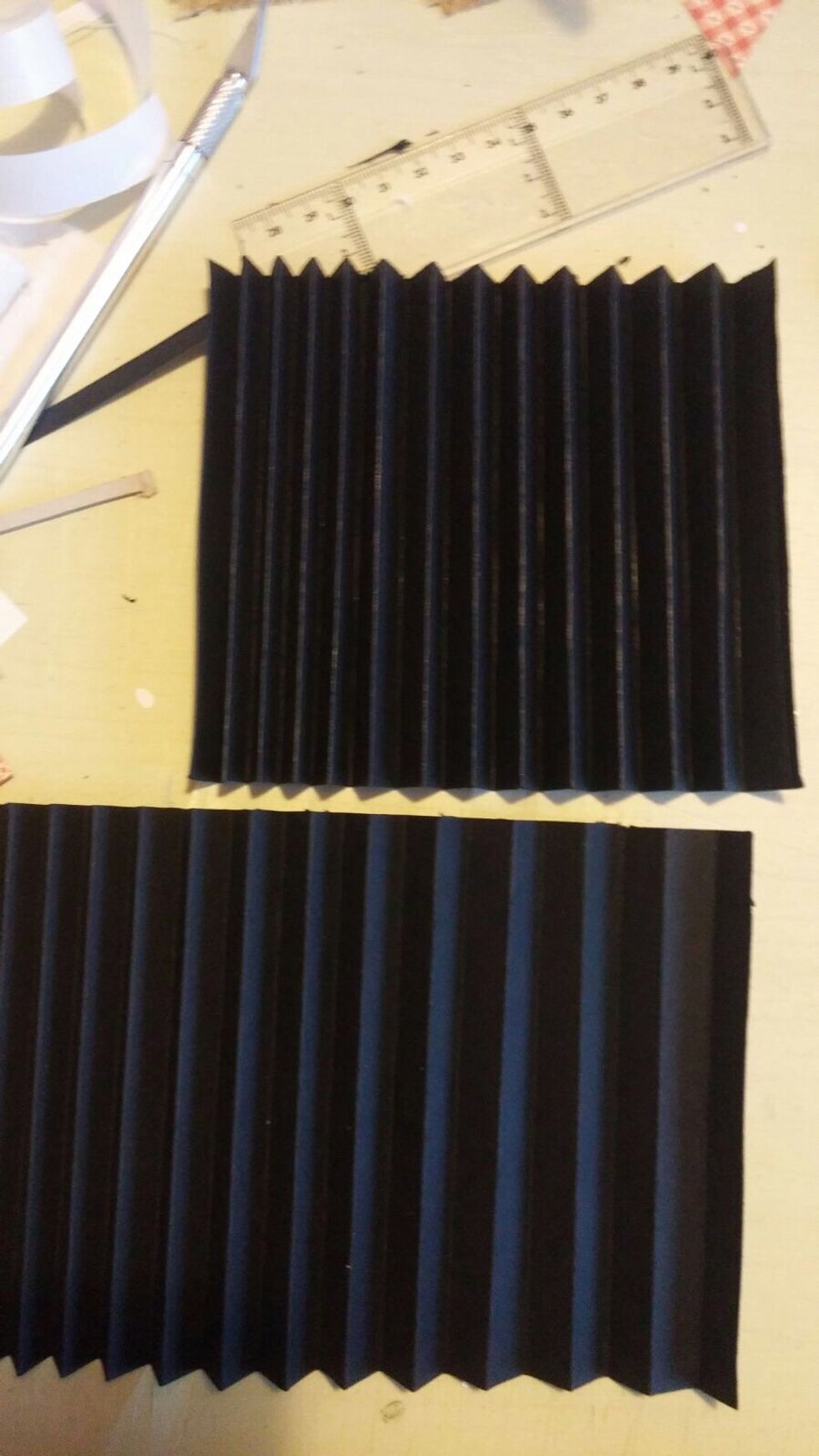 Each 1'2 cm you have to make a fold in the two 33'6 x 12'7 cm black cardstock.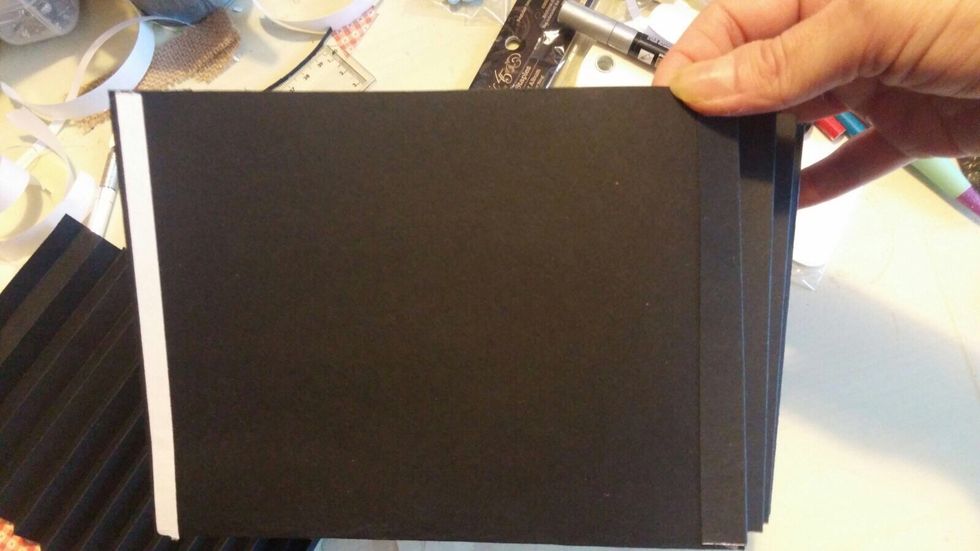 Stick the two pieces you have left in step 6 to one of the cards that we fold in half in step 5.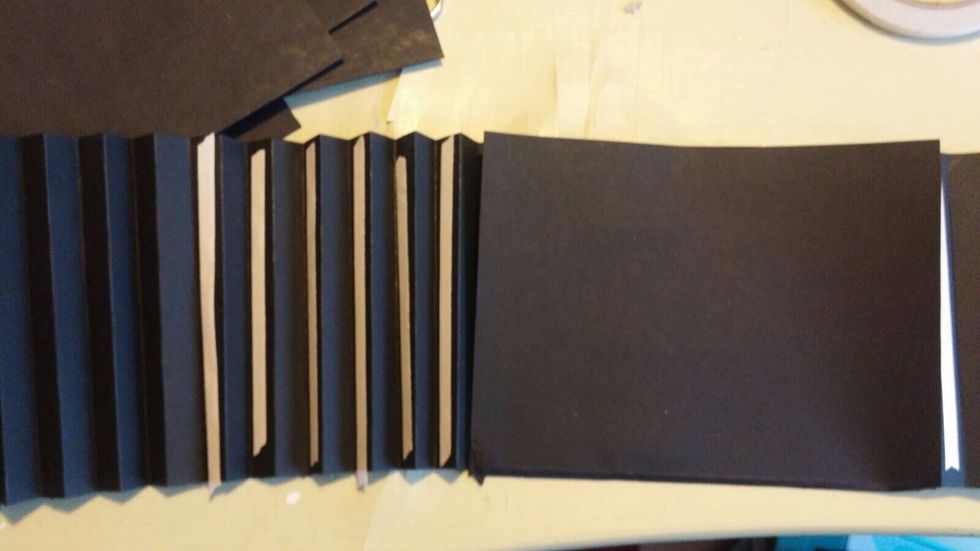 Stick adhesive tape each two folds, and stick the remaining cardstocks of step 5.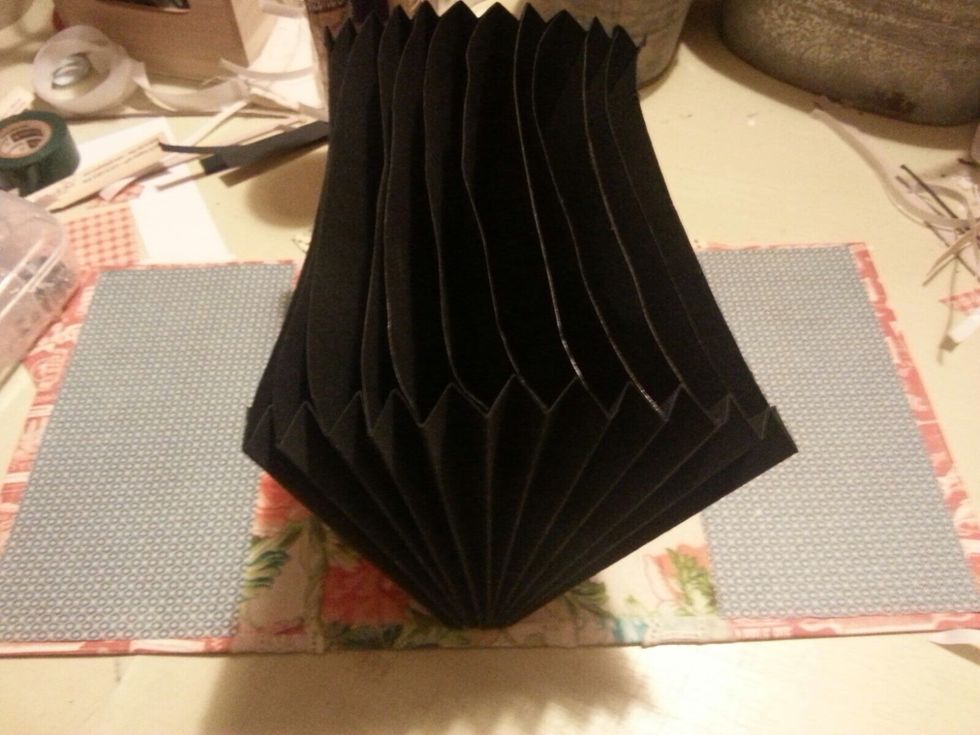 Stick the accordion structure to the base with adhesive tape.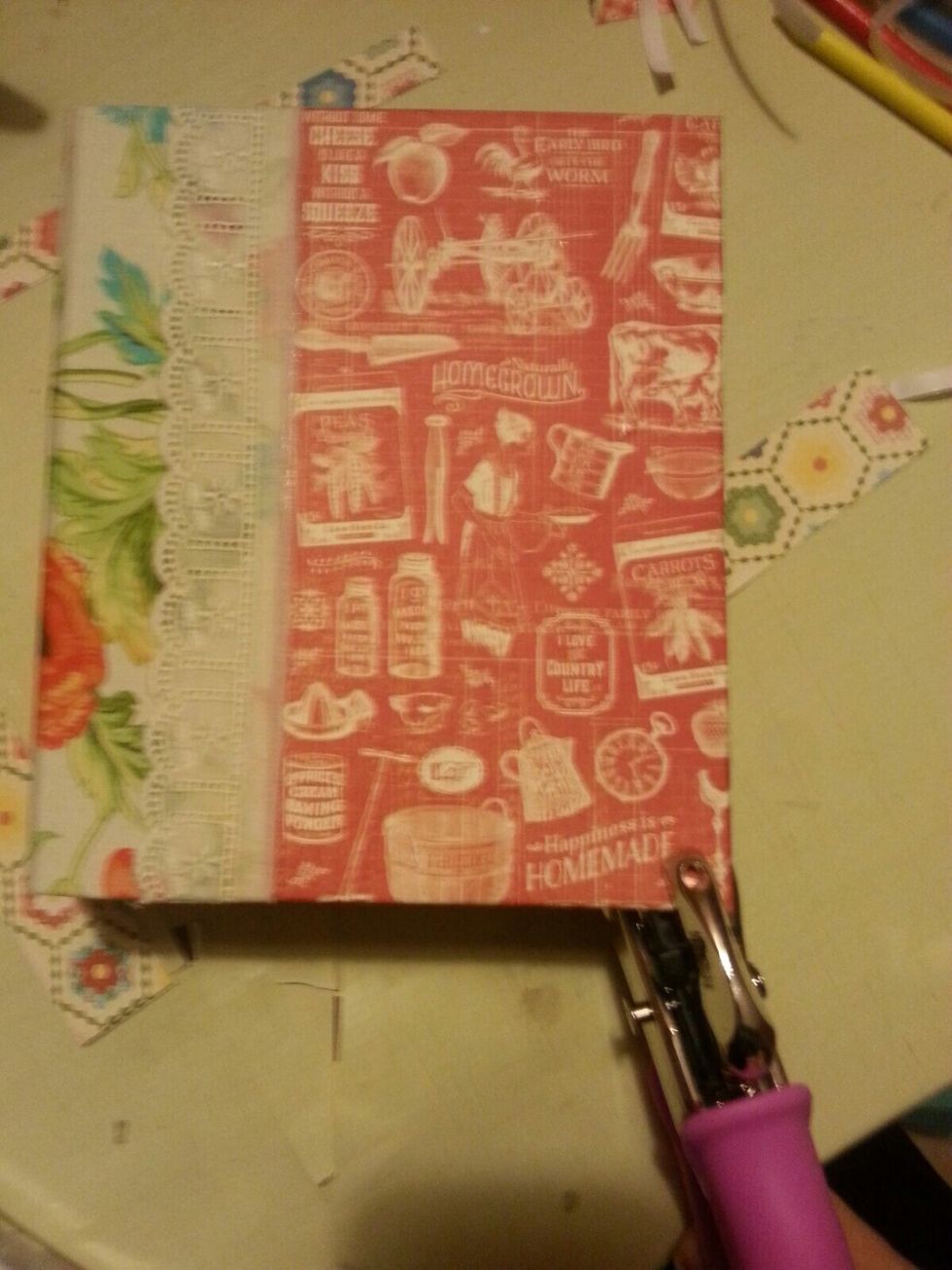 Make four holes, one in each corner.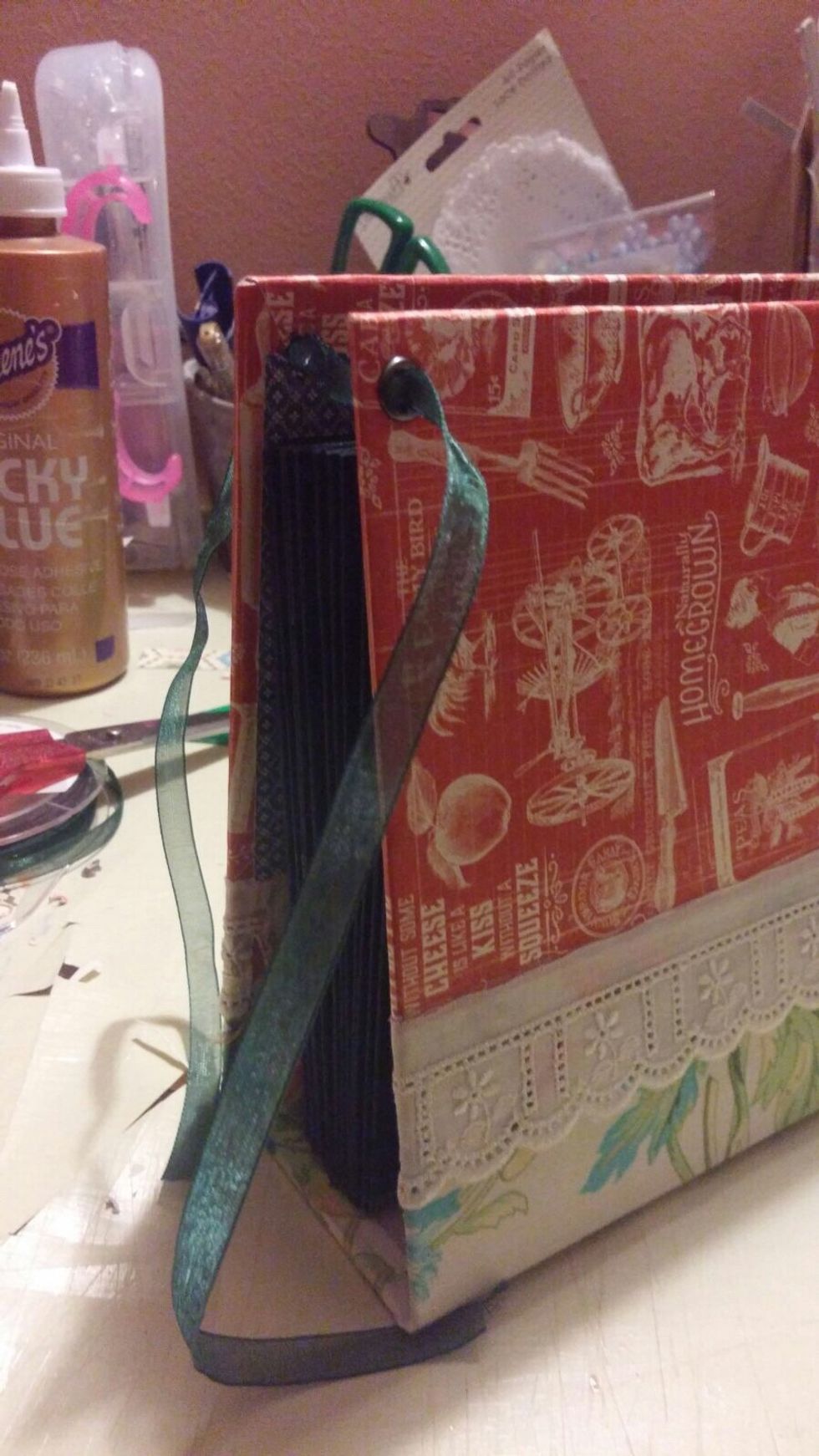 Cut two pieces of ribbon and put them through the holes in the corners to join the ends, so you can close the file cabinet.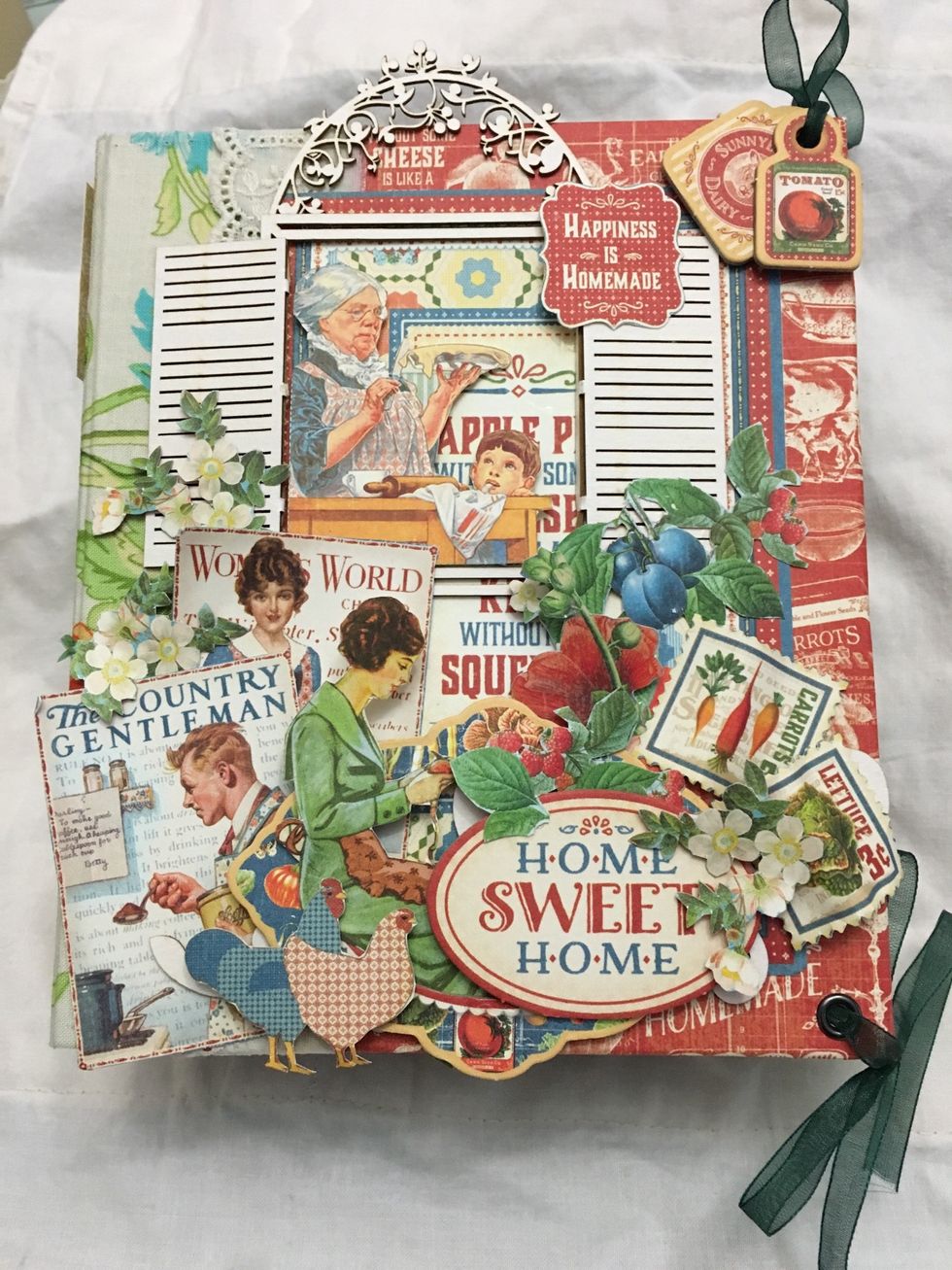 Finally, you can decorate as you like.
2.0 Cardboards (18'5 x 15'5 cm)
1.0 Carboard (18'5 x 6 cm)
1.0 Piece of cloth (21'5 x 18 cm)
1.0 Piece of cloth (20 x 18 cm)
7.0 Black Cardstocks (17 x 26 cm)
2.0 Black Cardstocks (33'6 x 12'7 cm)
2.0 Decorated papers of Graphic 45, Home Sweet Home
Scissors
Glue
Crop a Dile
2.0 Pieces of lace
Ribbon
Adhesive tape