Hey! I love to write but I always find it such an arduous task to come up with last names for my characters, so I created a guide to help you!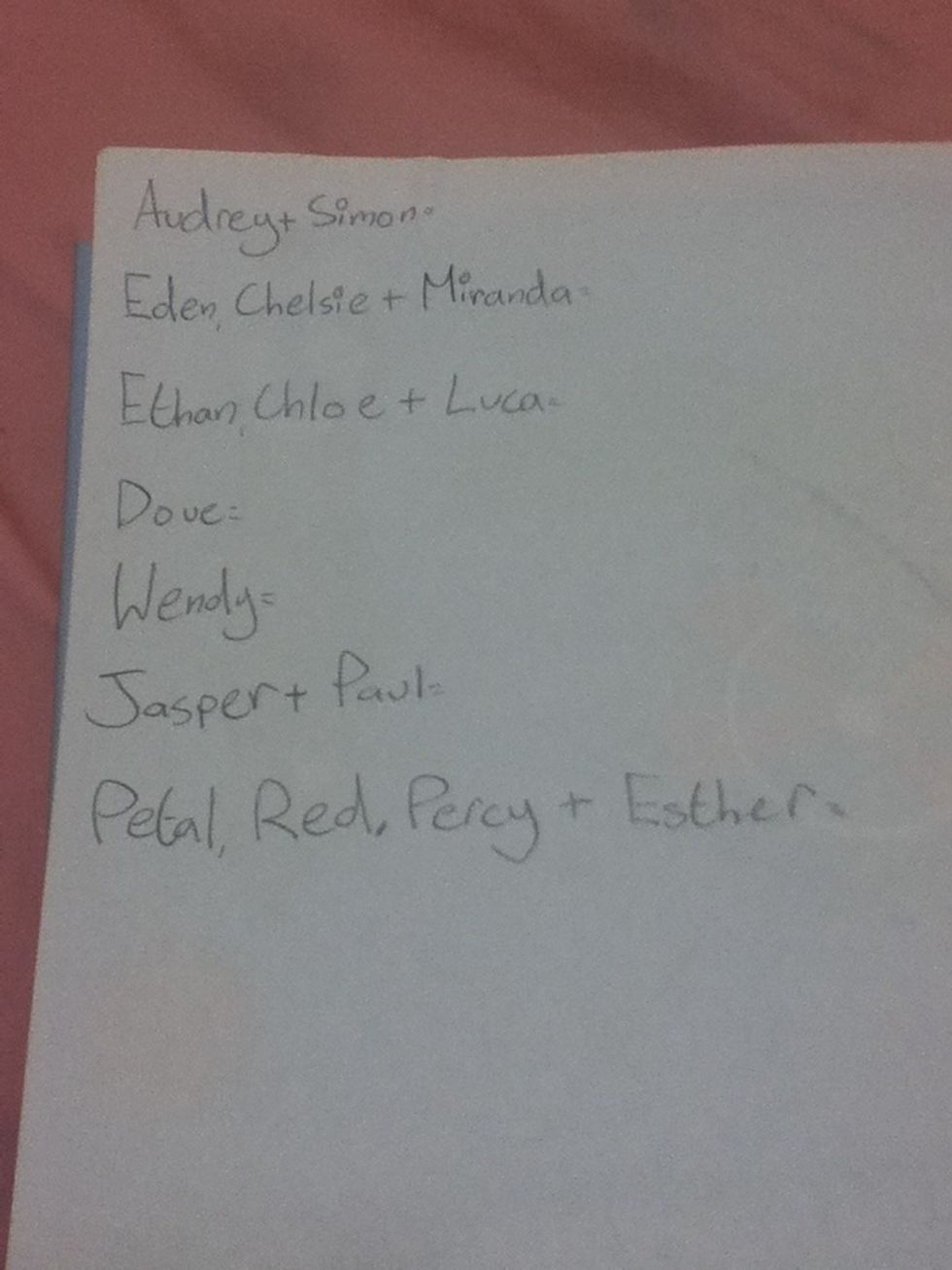 First of all write down all your characters that will need last names. If there are characters from the same family, write them in the same line.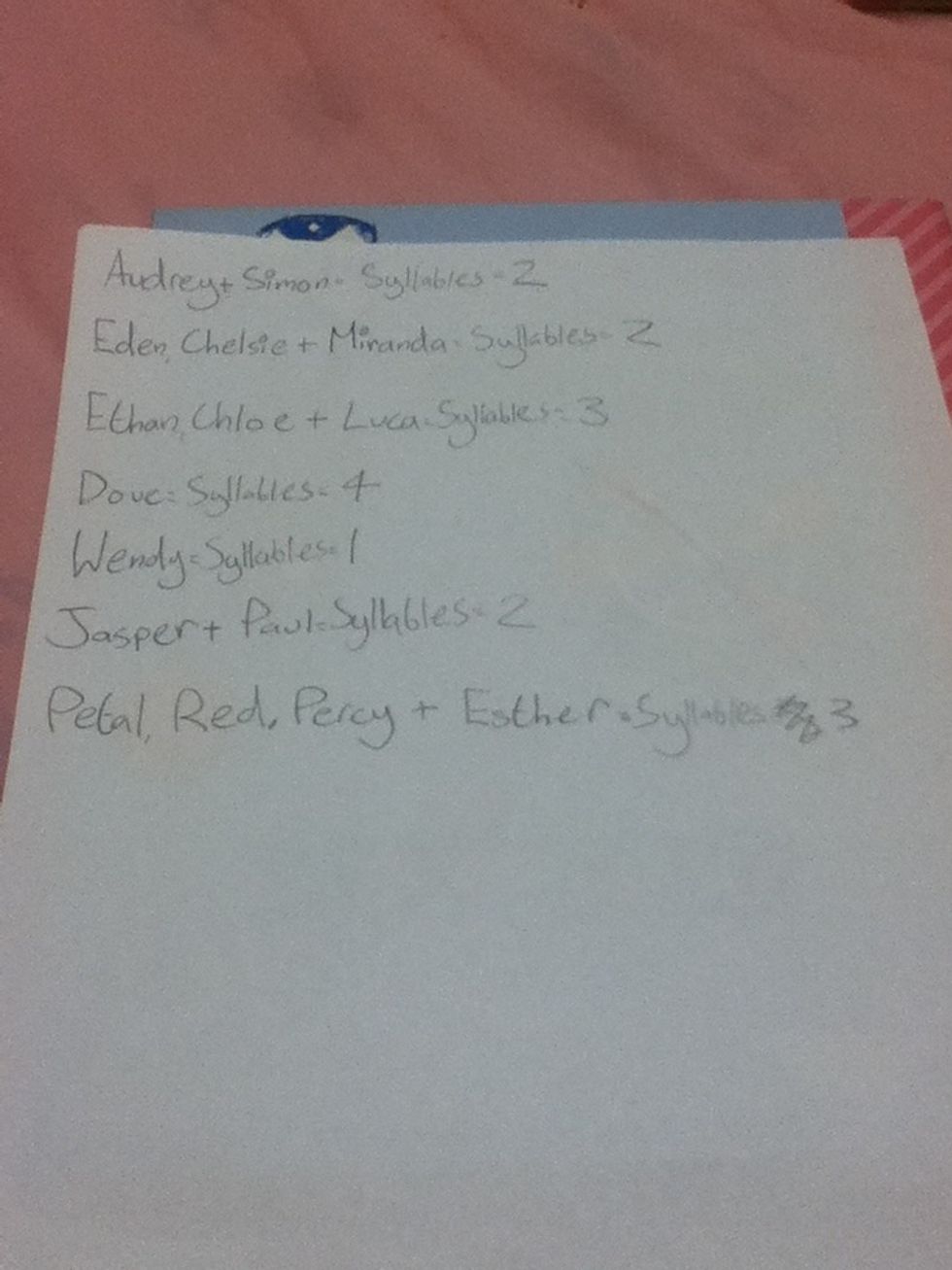 Starting from the top of the list, choose the amount of syllables for each last name. It doesn't really matter.
When I am choosing a last name, I often take a first name and alter it. For this one I took the name Clementine and turned it into Clementina.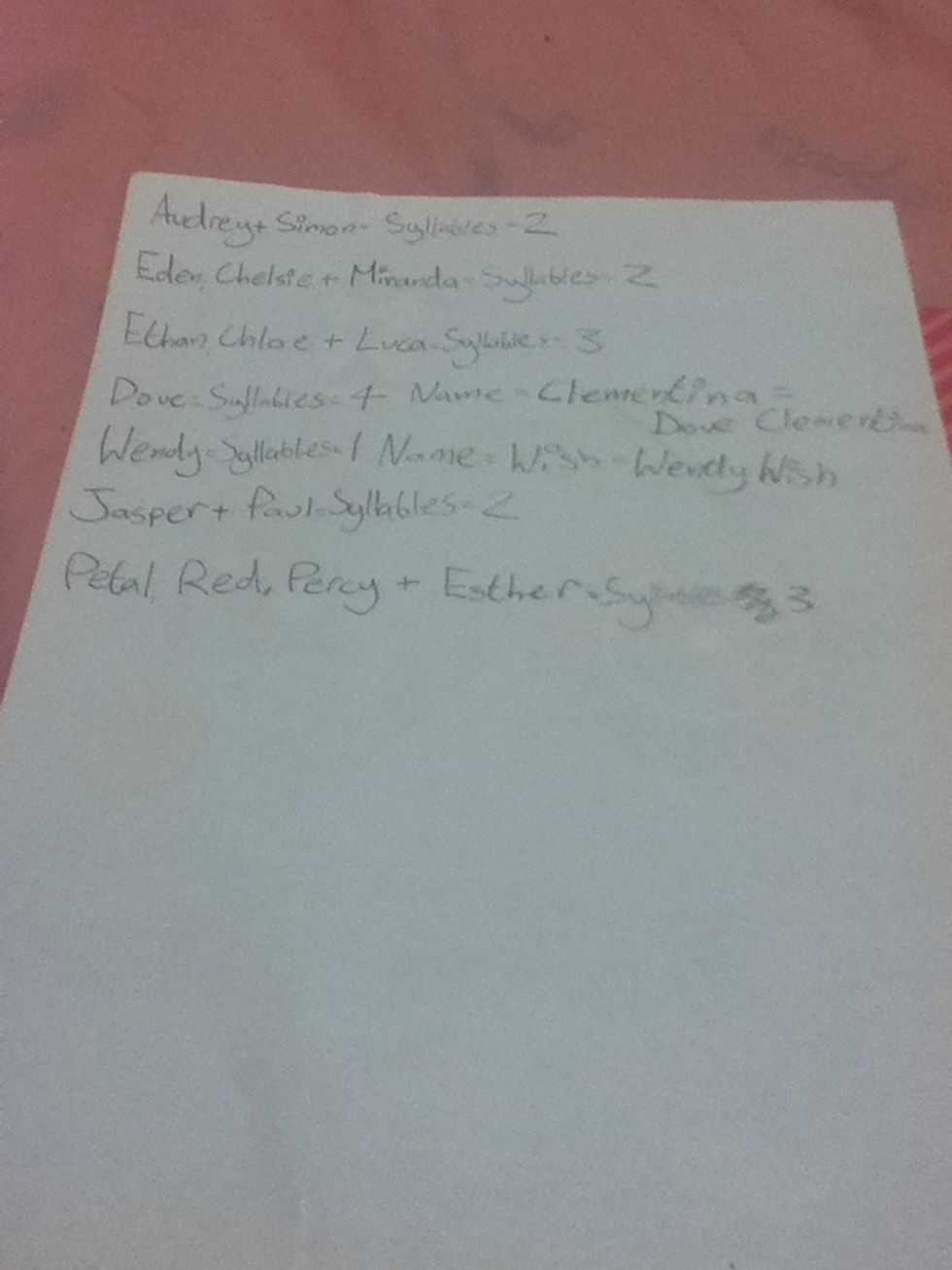 Alliterations from last names and first names always sound nice. For Wendy she is now Wendy Wish.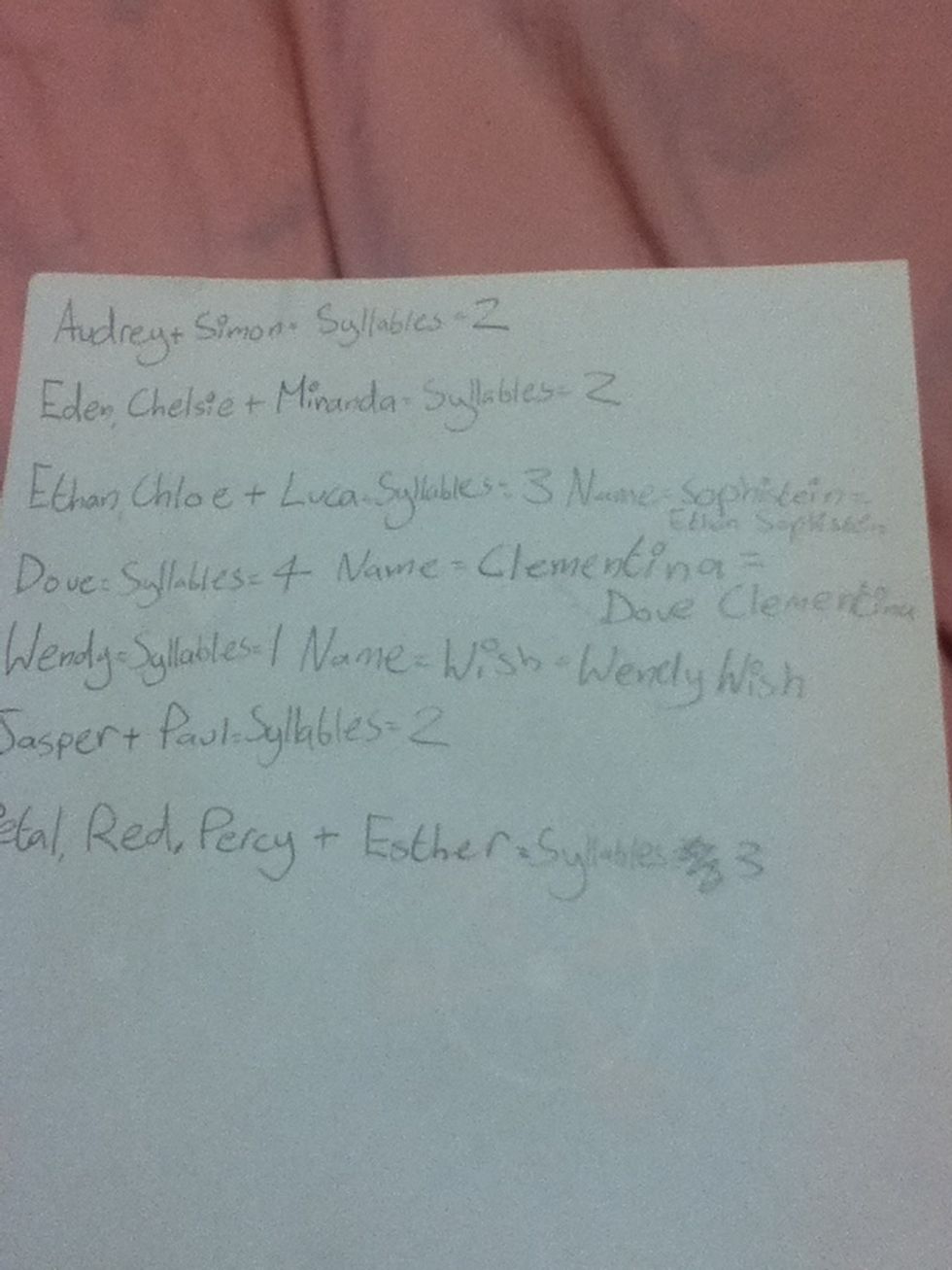 For Ethan, Chloe and Luca I have taken the female name Sophie and turned it into Sophistein.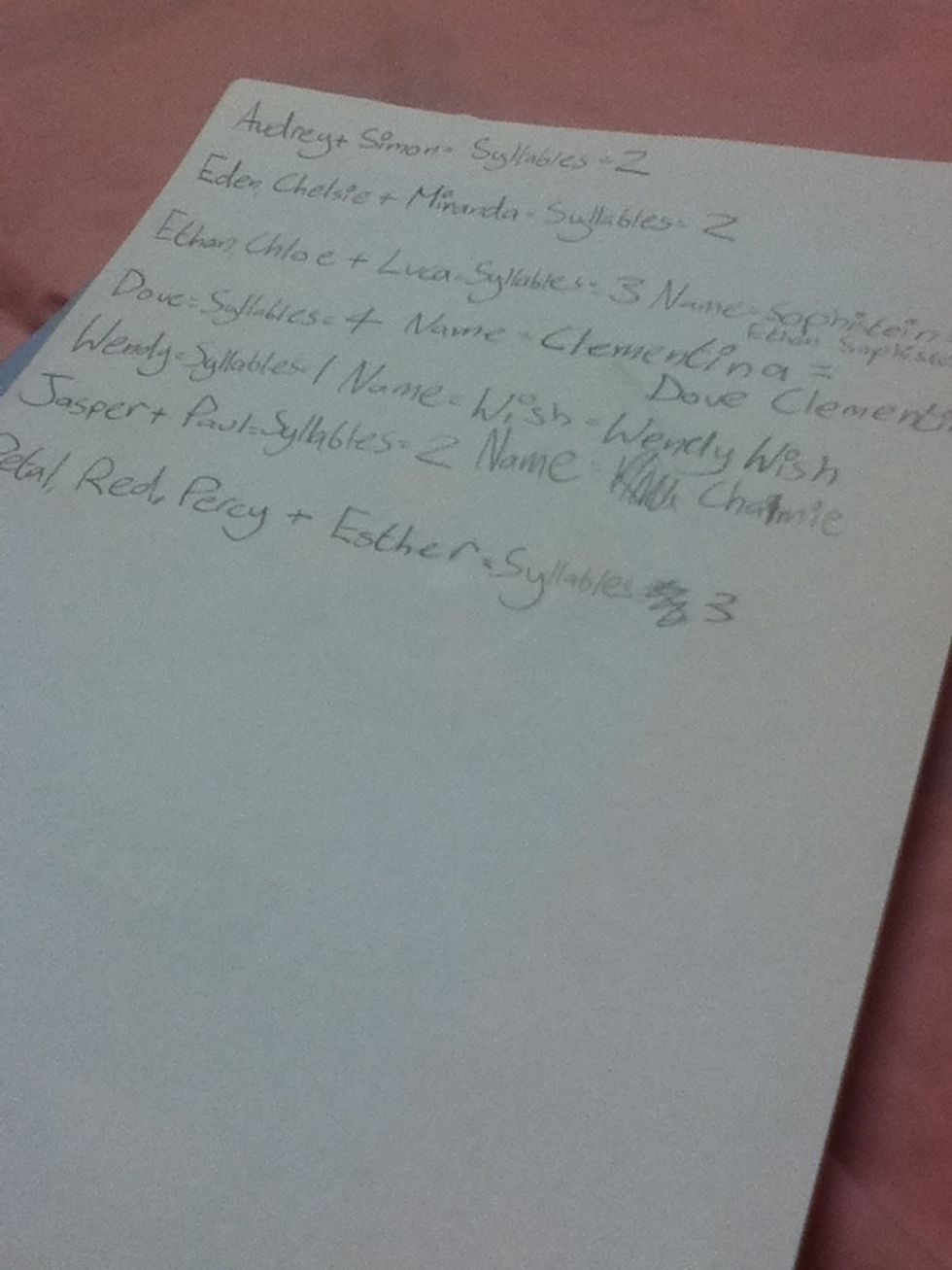 For Jasper and Paul I took the name Jamie and turned it into Chamie.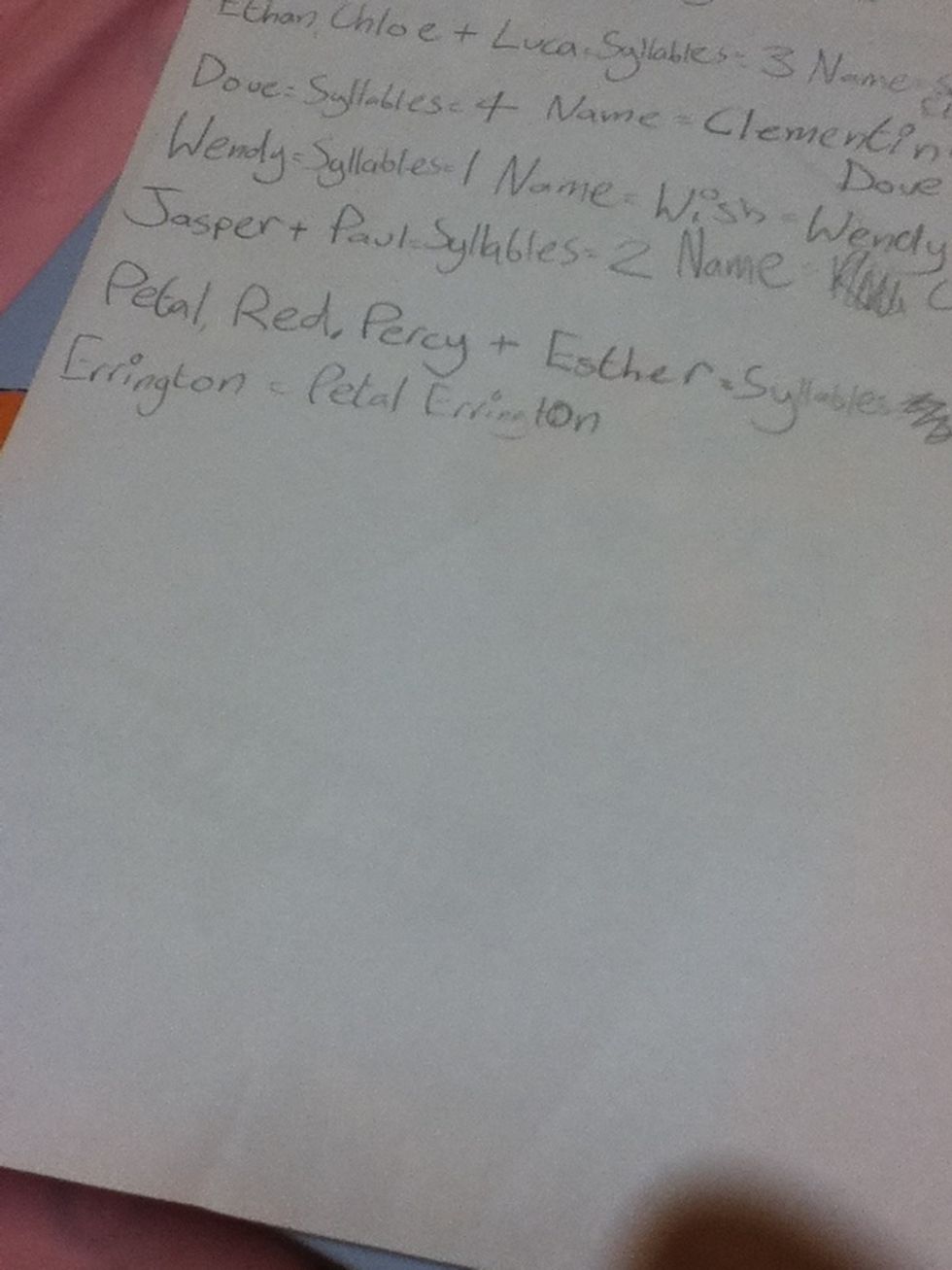 For Petal, Red, Percy and Esther I did Errington.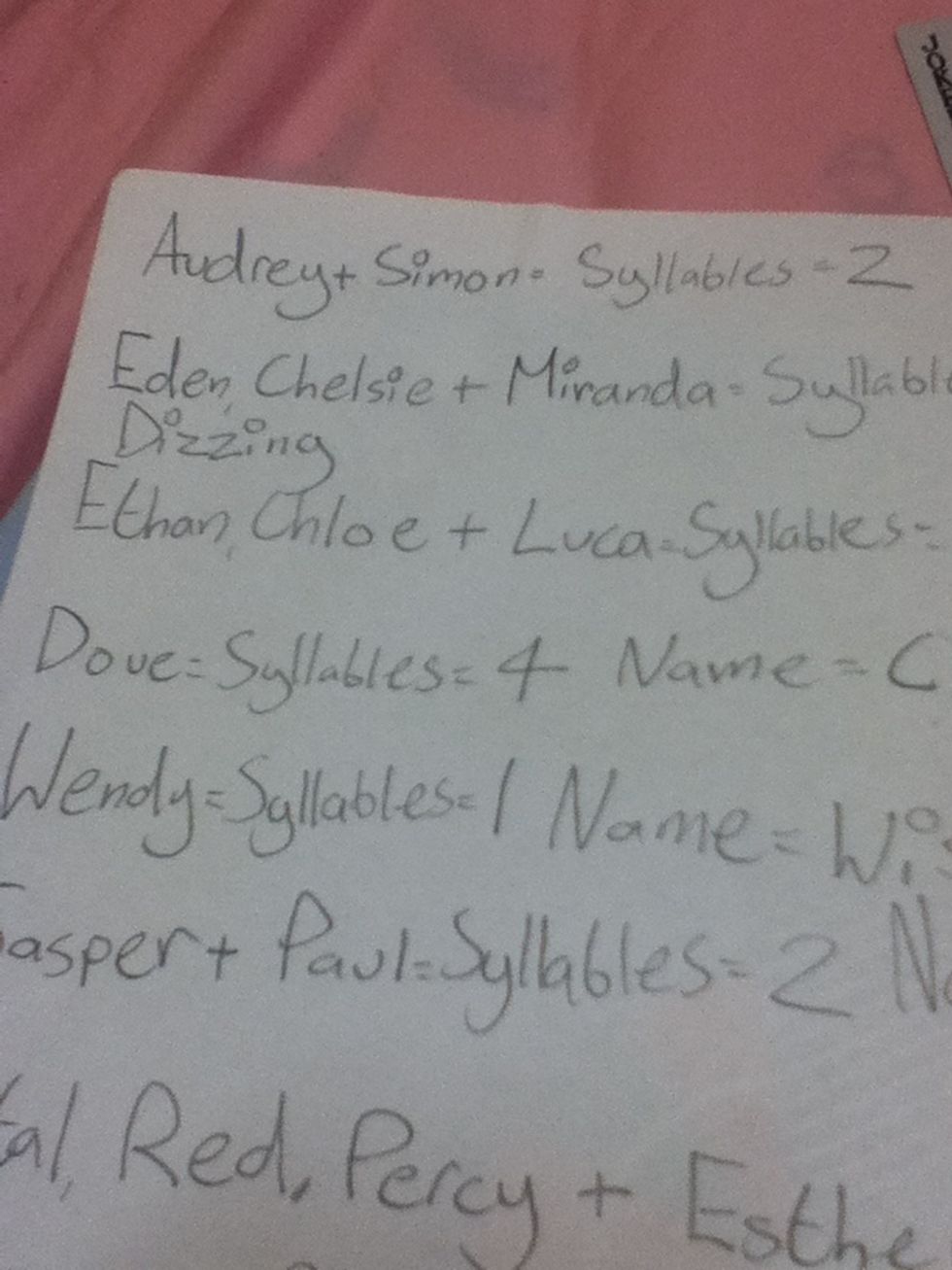 For Eden, Chelsie and Miranda I did Dizzing.
For Audrey and Simon I took the name Phoebe and turned it into Phoeby.
So now I have the last names Phoeby, Dizzing, Sophistein, Clementina, Wish, Chamie and Errington! They all sound great and suit the first names!
More last names: Molina Aledra Shoo Fox Dellyvine Lovepeak Wilkinsine Latine Lolamb Raben Chow
Hope you enjoyed! Please tap that heart button above. Hope this helped!
1.0 Pencil
1.0 Piece of paper