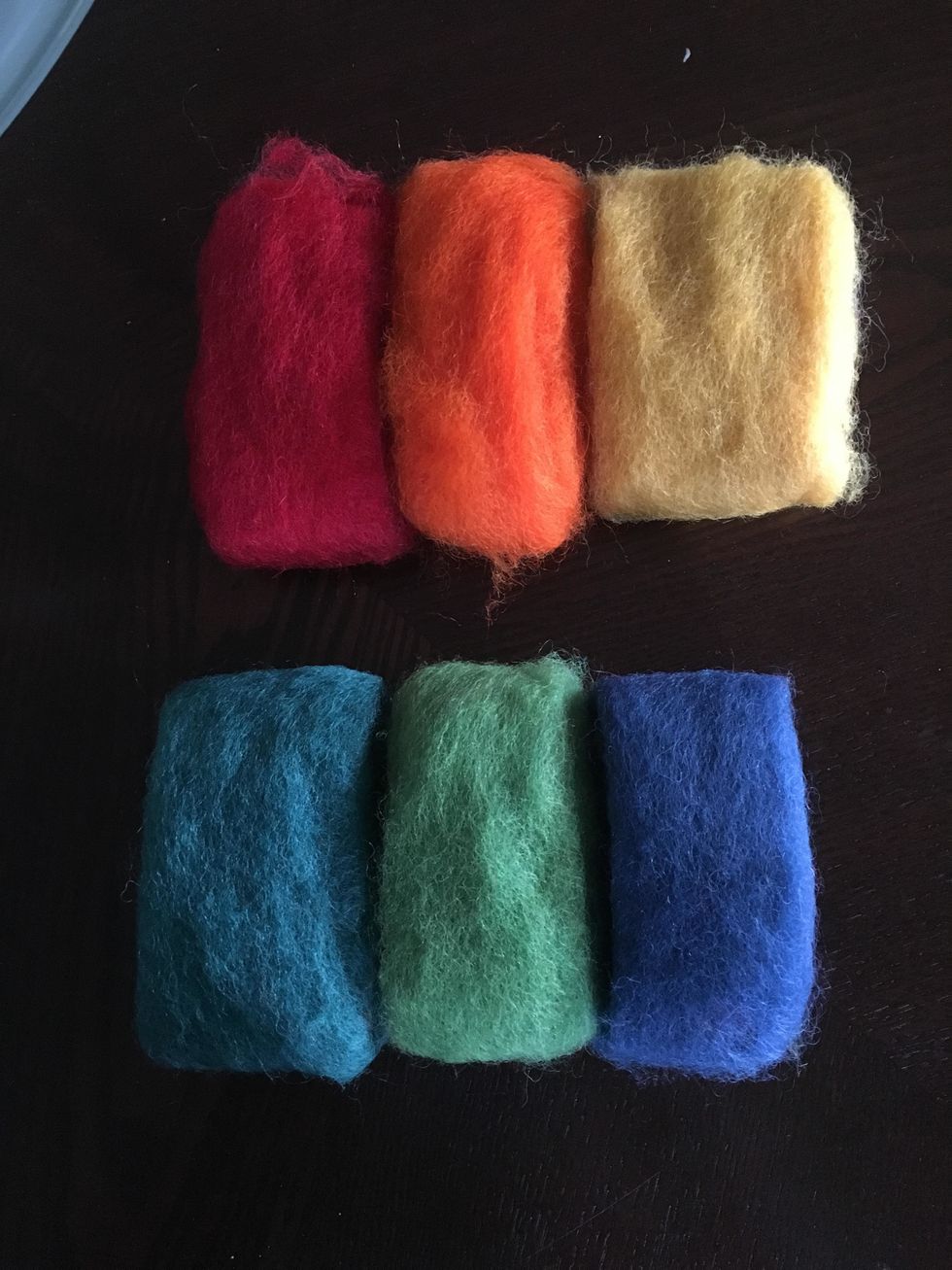 Pick out what colors you would like to use for your flower.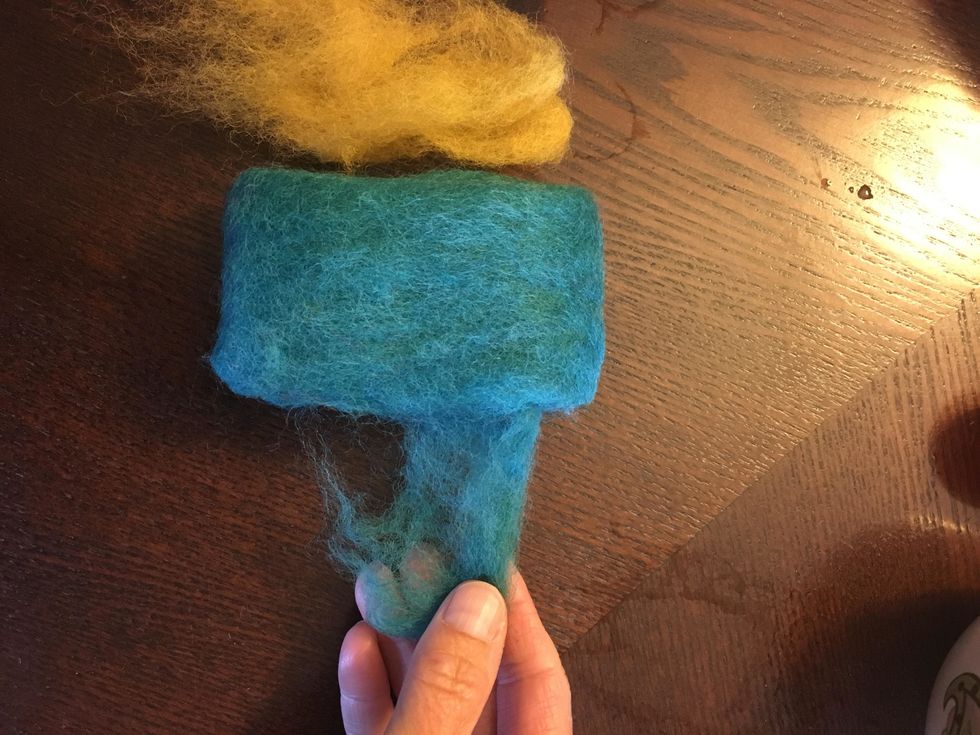 Gently pull the wool fibers do not cut.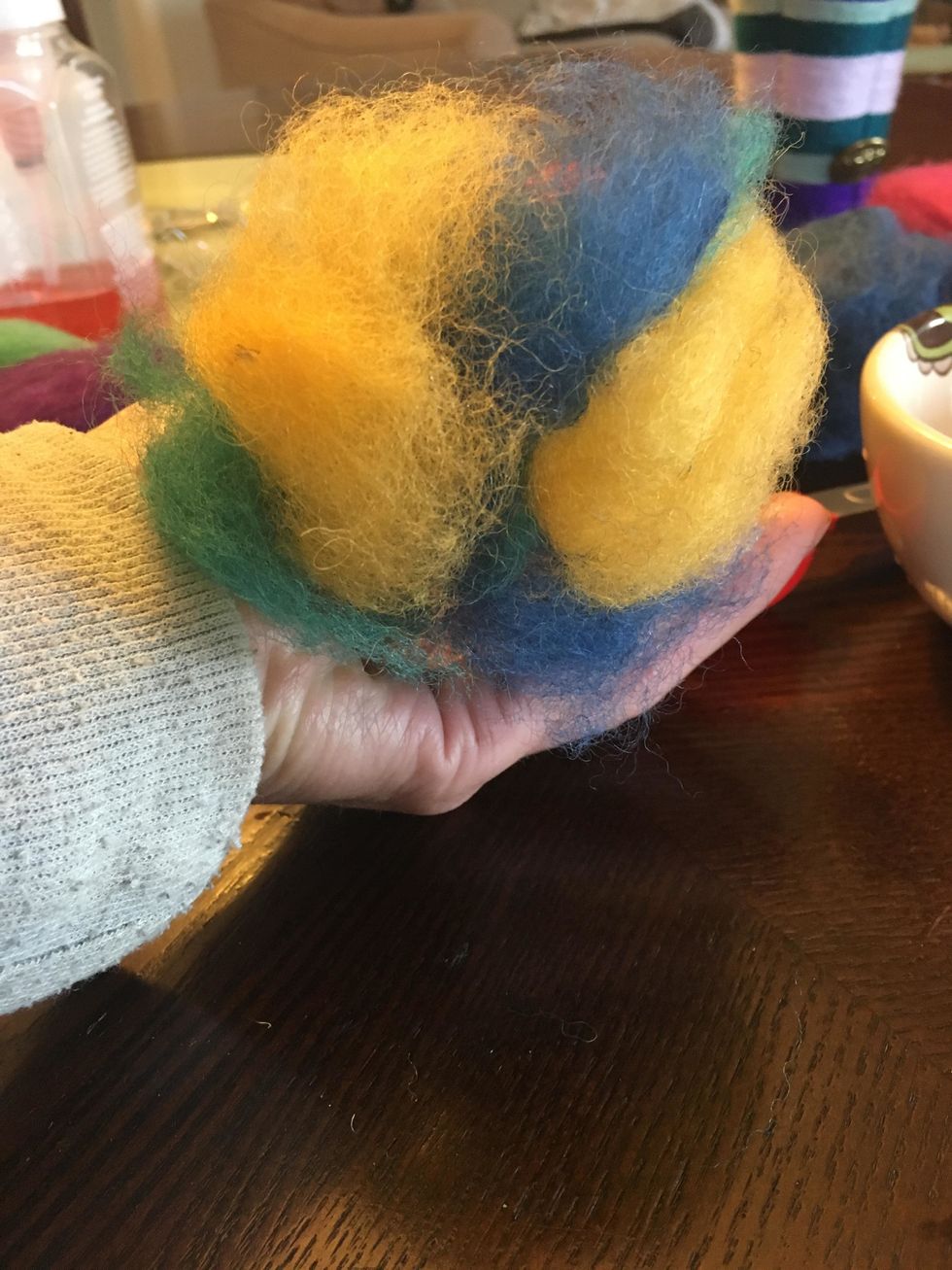 Pull enough fibers until you have a ball about the size of an orange. Gently, push the fibers into a ball.
Add a tablespoon of water to a zip lock bag.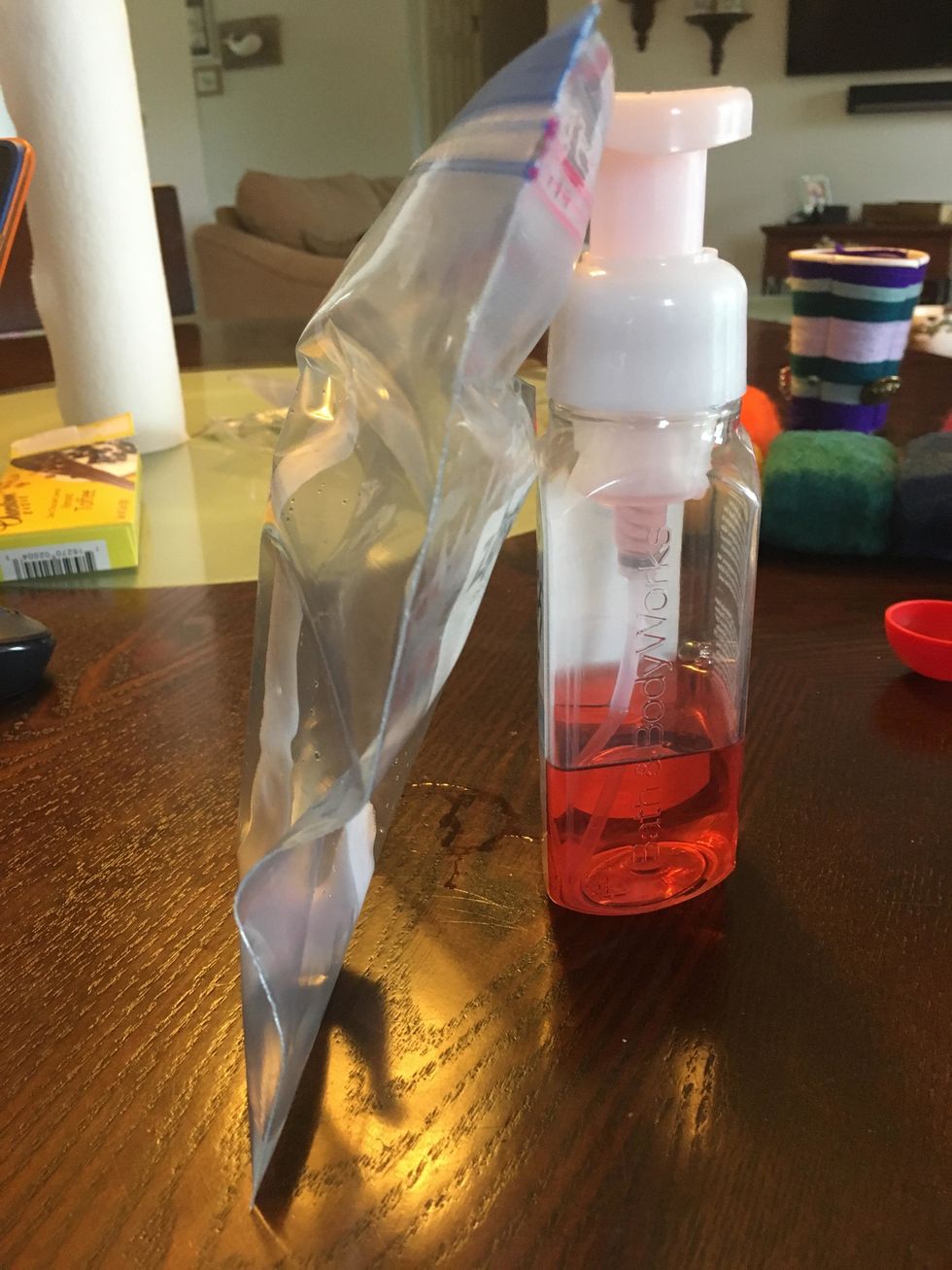 Add one pump of soap to the zip lock bag.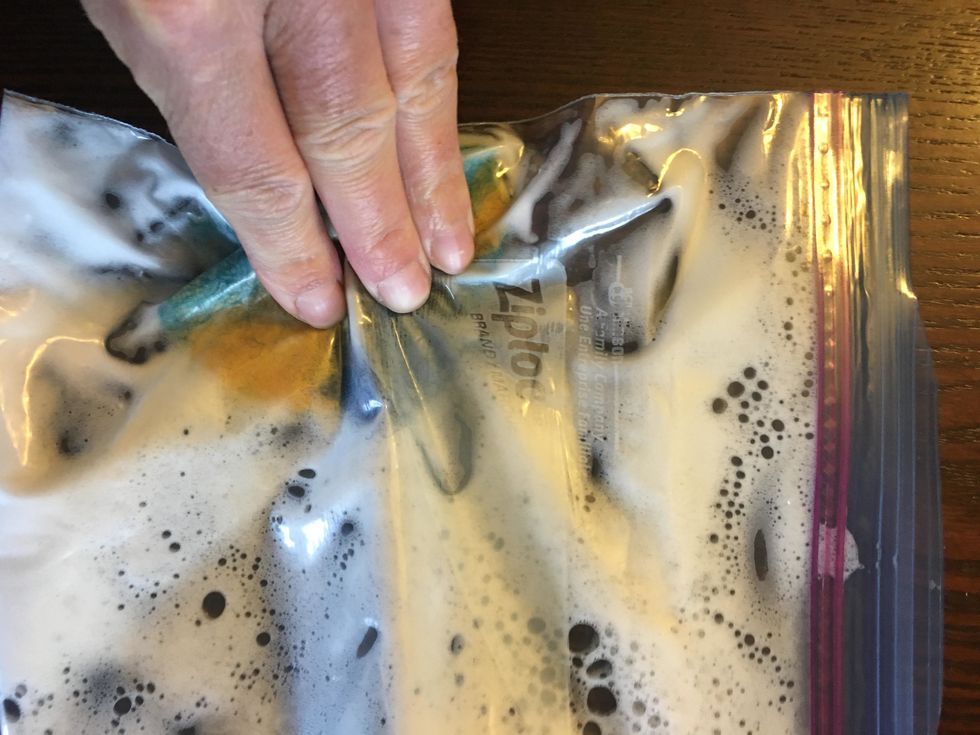 Place the wool ball into the corner of the zip lock bag and gently push on the fibers for five minutes. You can also gently massage the wool as well.
Rinse the wool in a bowl of water.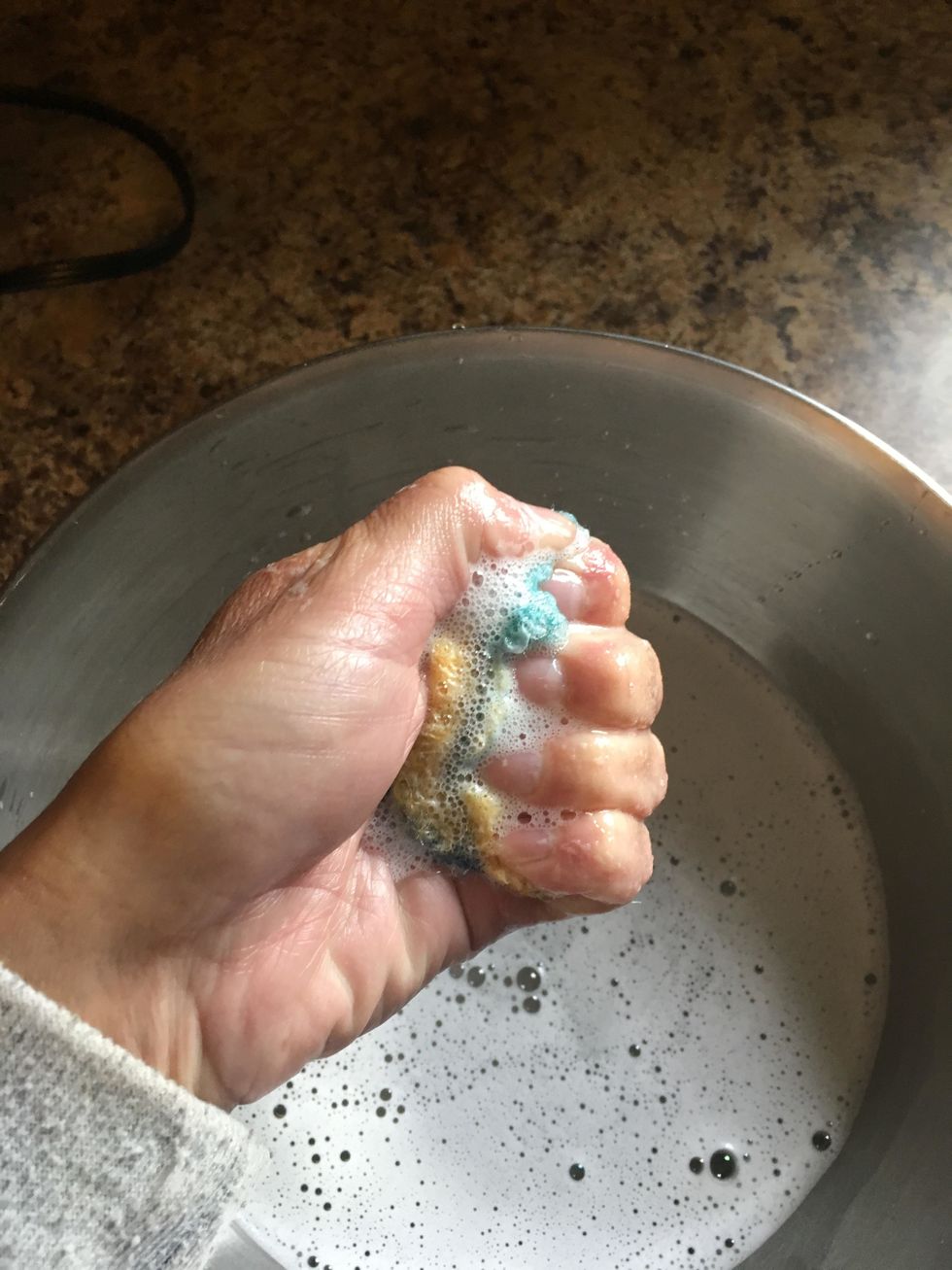 Gently squeeze the water and soap out of the wool.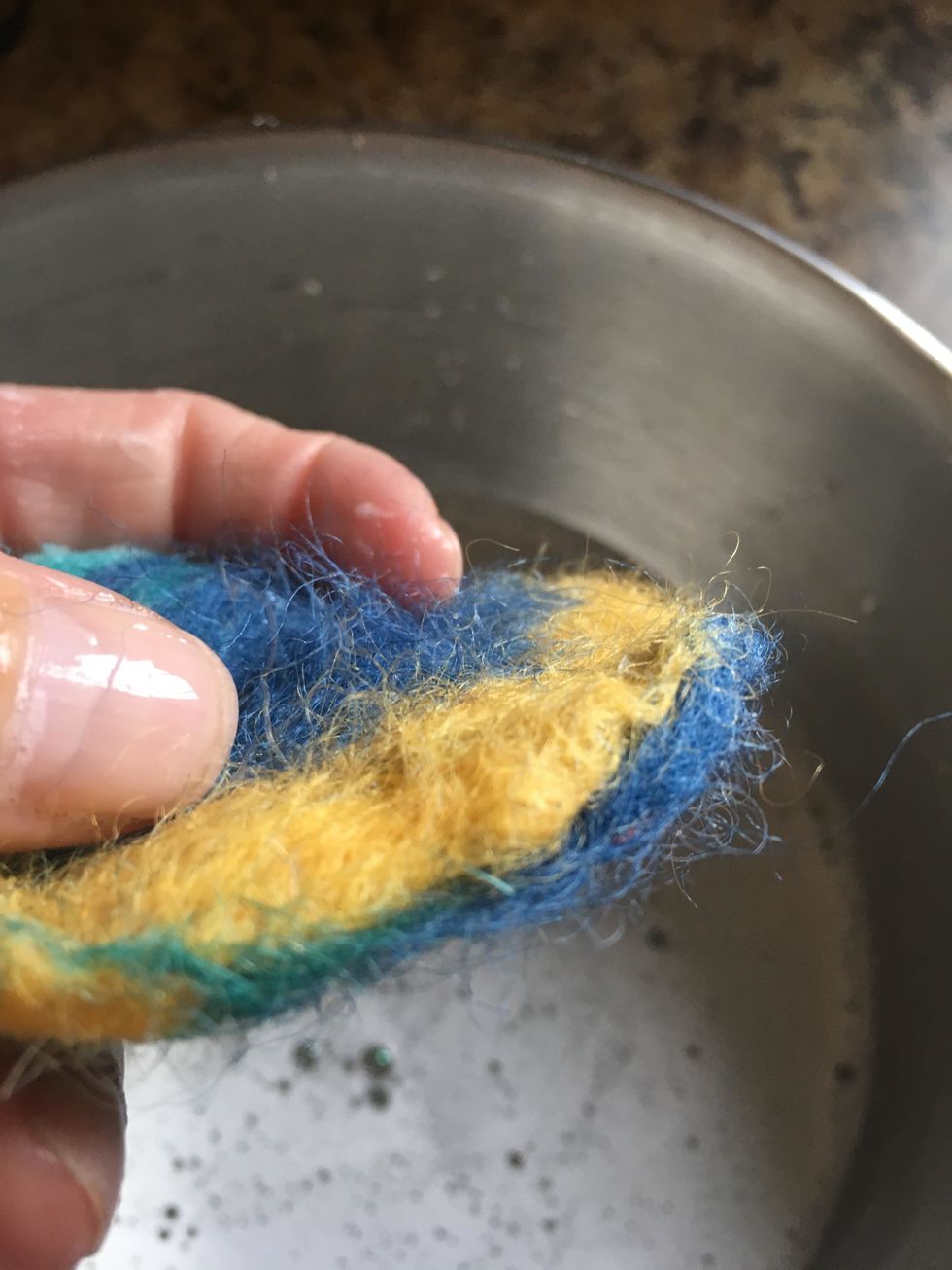 If you have wool that is sticking to your hands repeat the steps. You may also pump one pump of soap right onto the wool and massage the fibers together. After five minutes rinse.
Once the wool is free of soap lay flat to dry.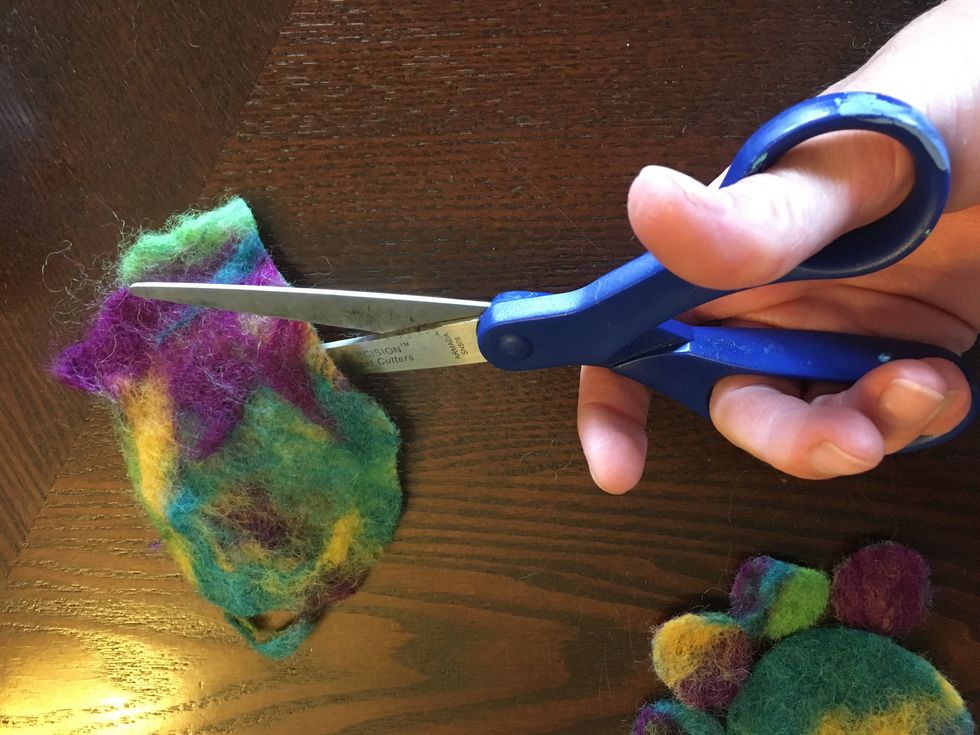 Cut out one large circle and several small circles.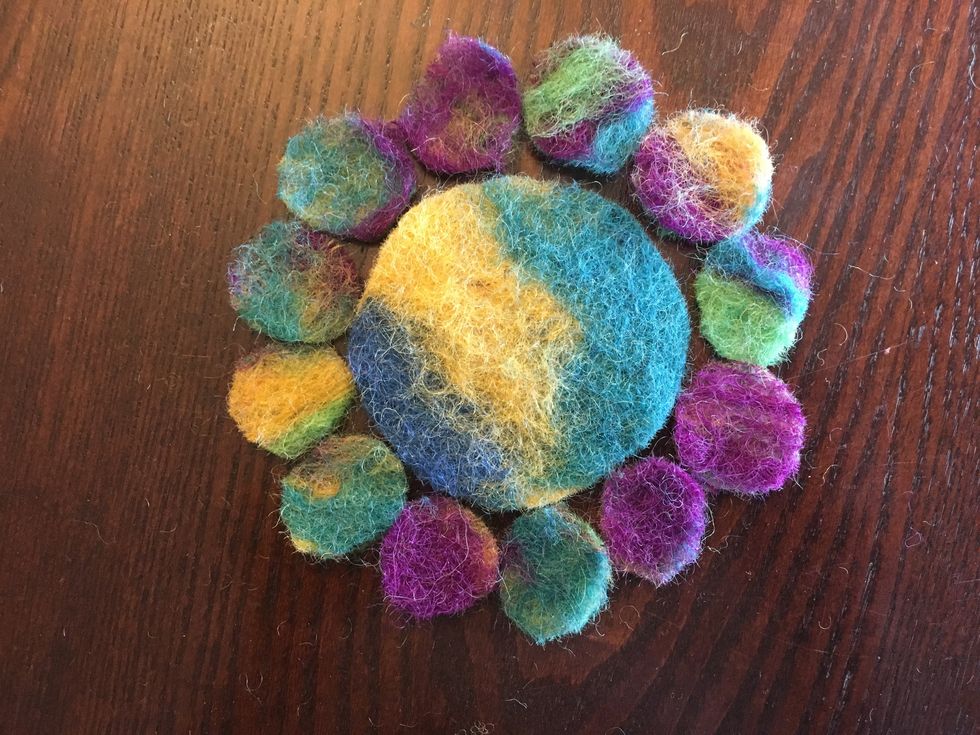 You could do any shape you wanted.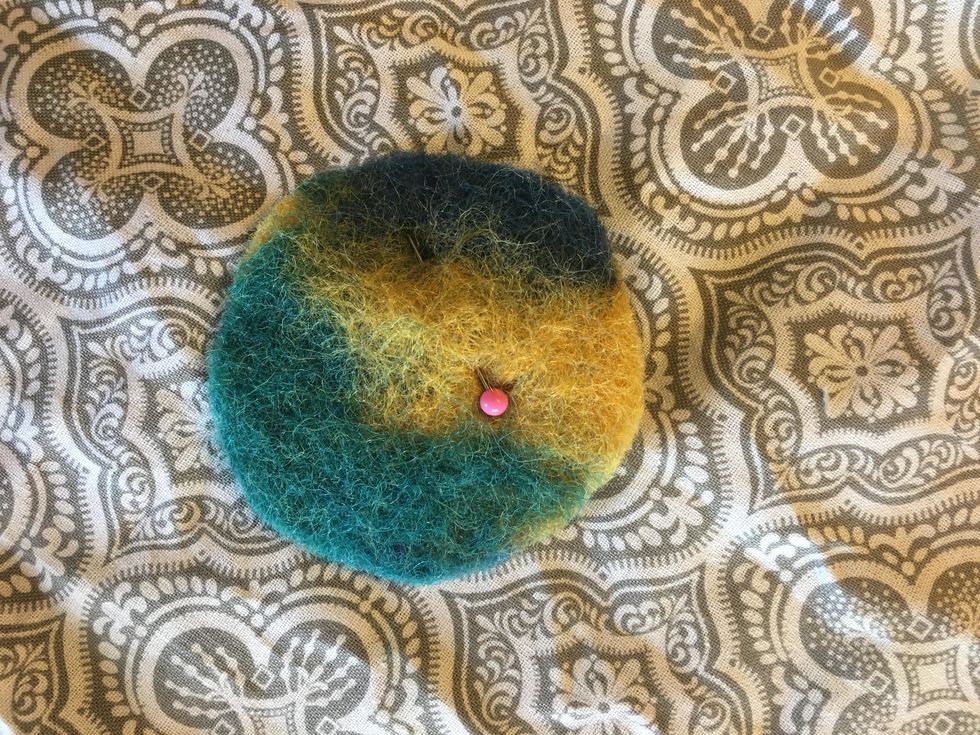 Pin the large circle to your fabric.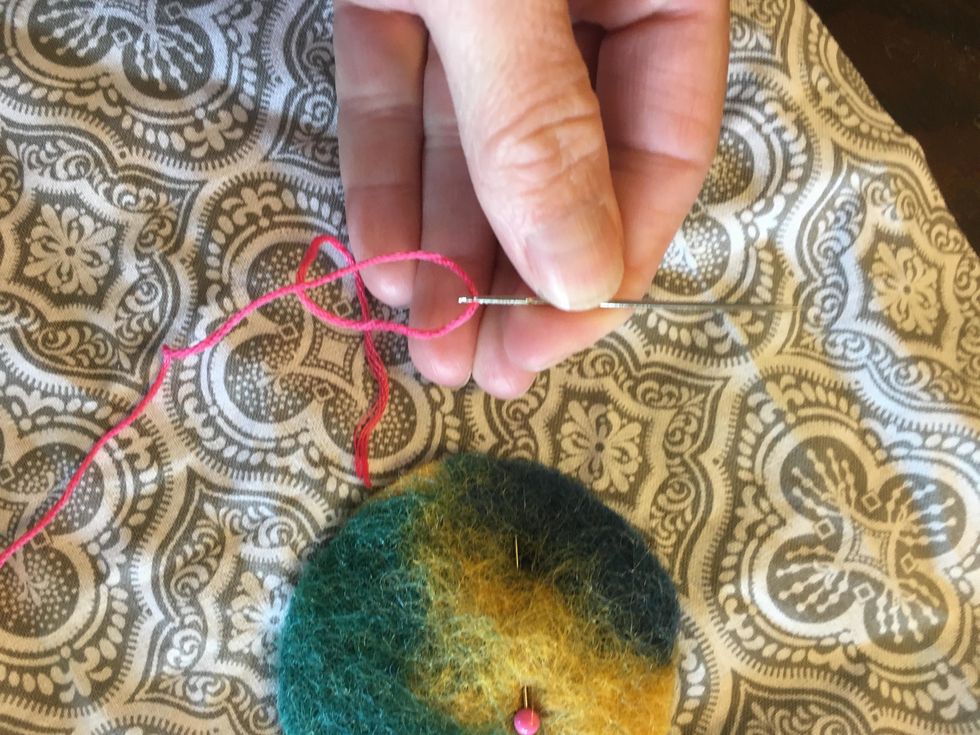 Thread your needle. Place a knot at the end of the thread.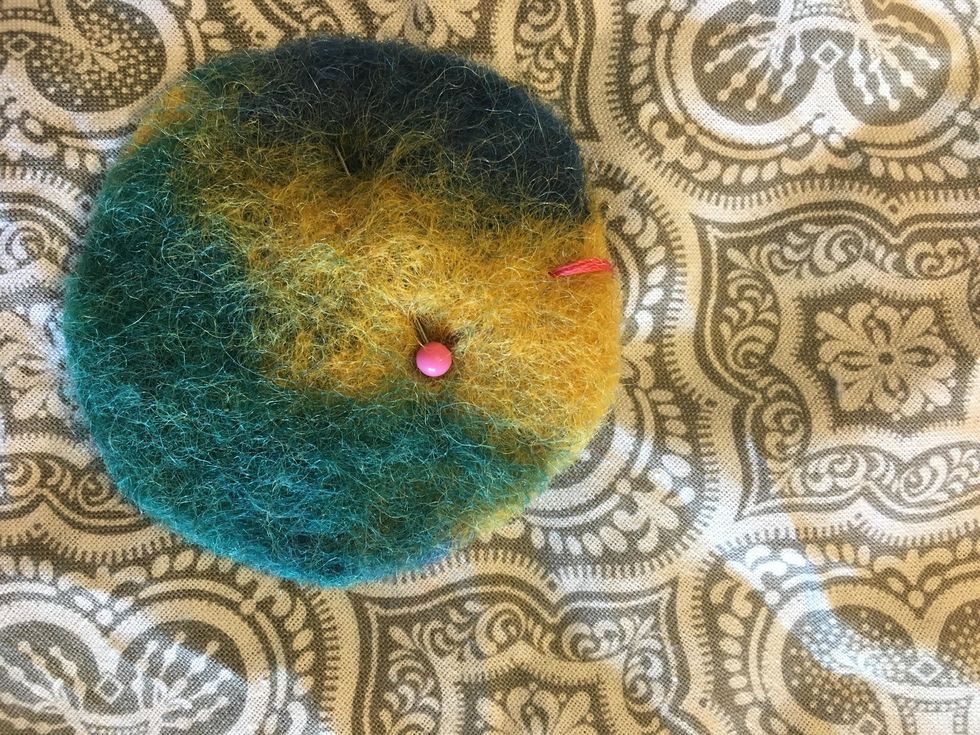 Sew the large circle to the fabric with short stitches right at the edge. Try to space your stitches evenly apart.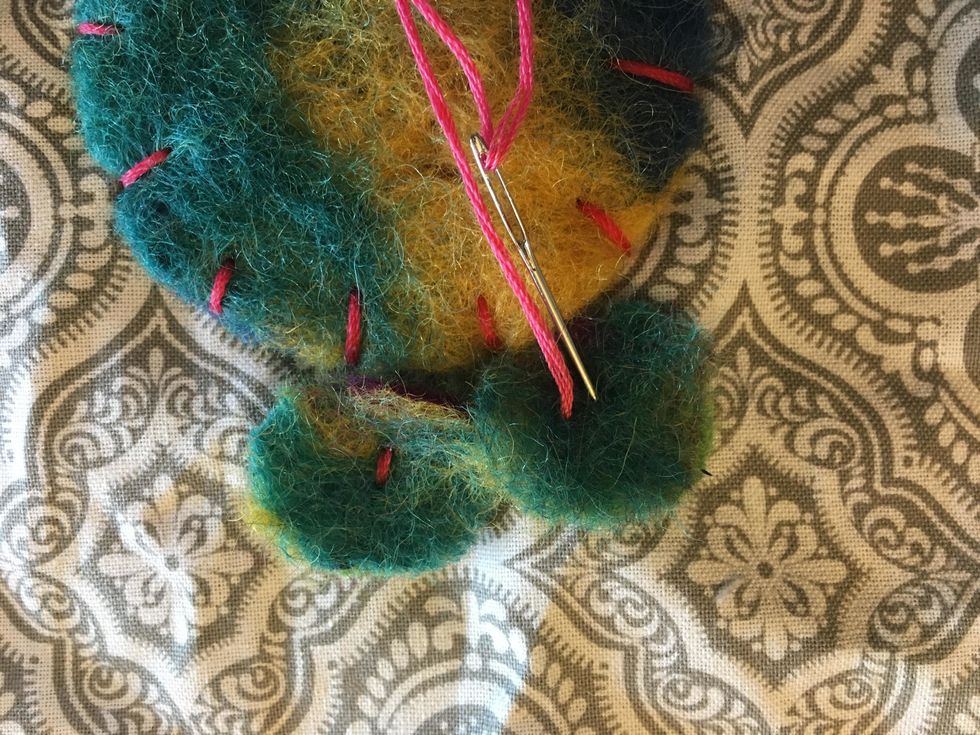 Place the small circle one at a time around the stitched circle. If you would like to pin each you may. I stitched the circles on as I went.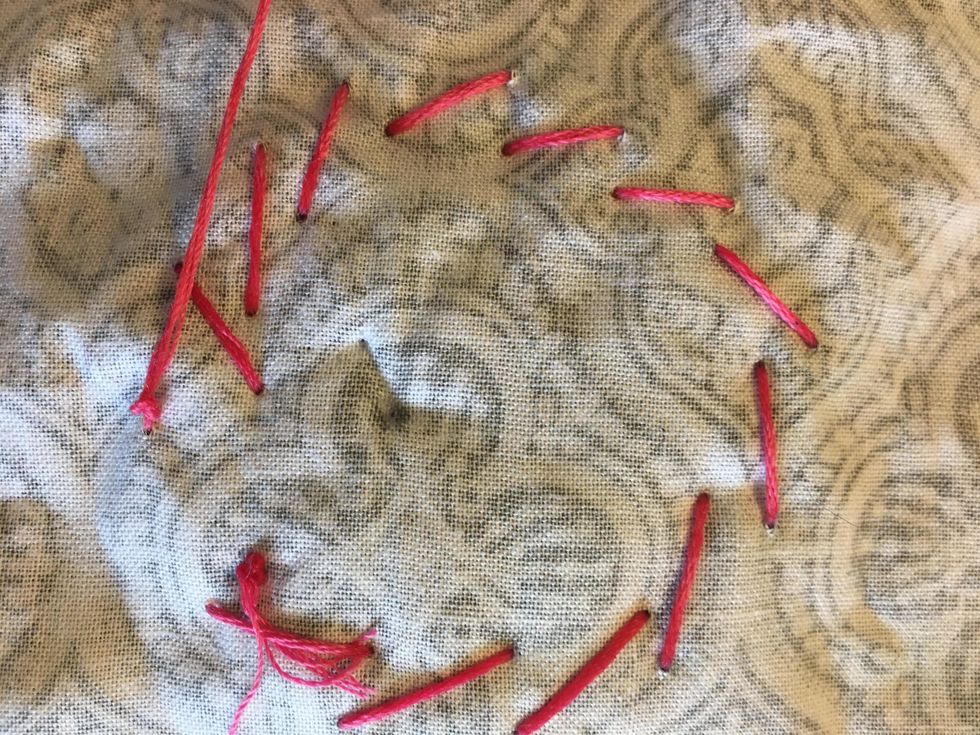 After all small circles are attached make a small knot and cut off extra thread. Do not worry about the back we will not see it.
Fold the fabric into a square. Use and iron to help the fabric lay flat.
Place fabric on your pillow, pin and stitch.
Wool Roving
Scissors
Hand Needle
Fabric
Pillow
Soap
Sandwich Bag
1 tbl water
Bowl
Fabric pins
Embroidery Thread