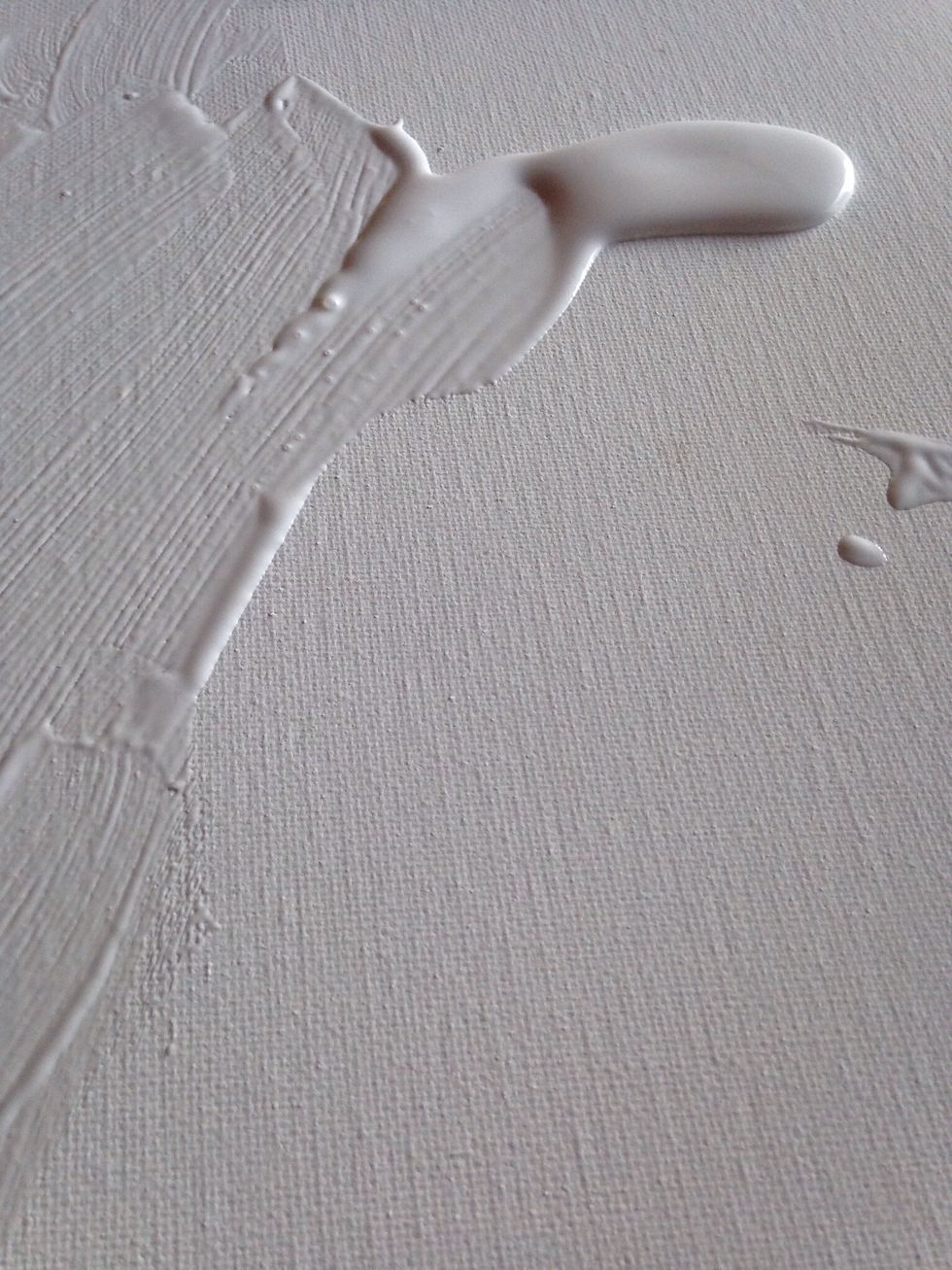 Using sponge brush, spread the mod Podge over canvas.
Lay pieces of back ground paper over mod Podge, smoothing out bubbles.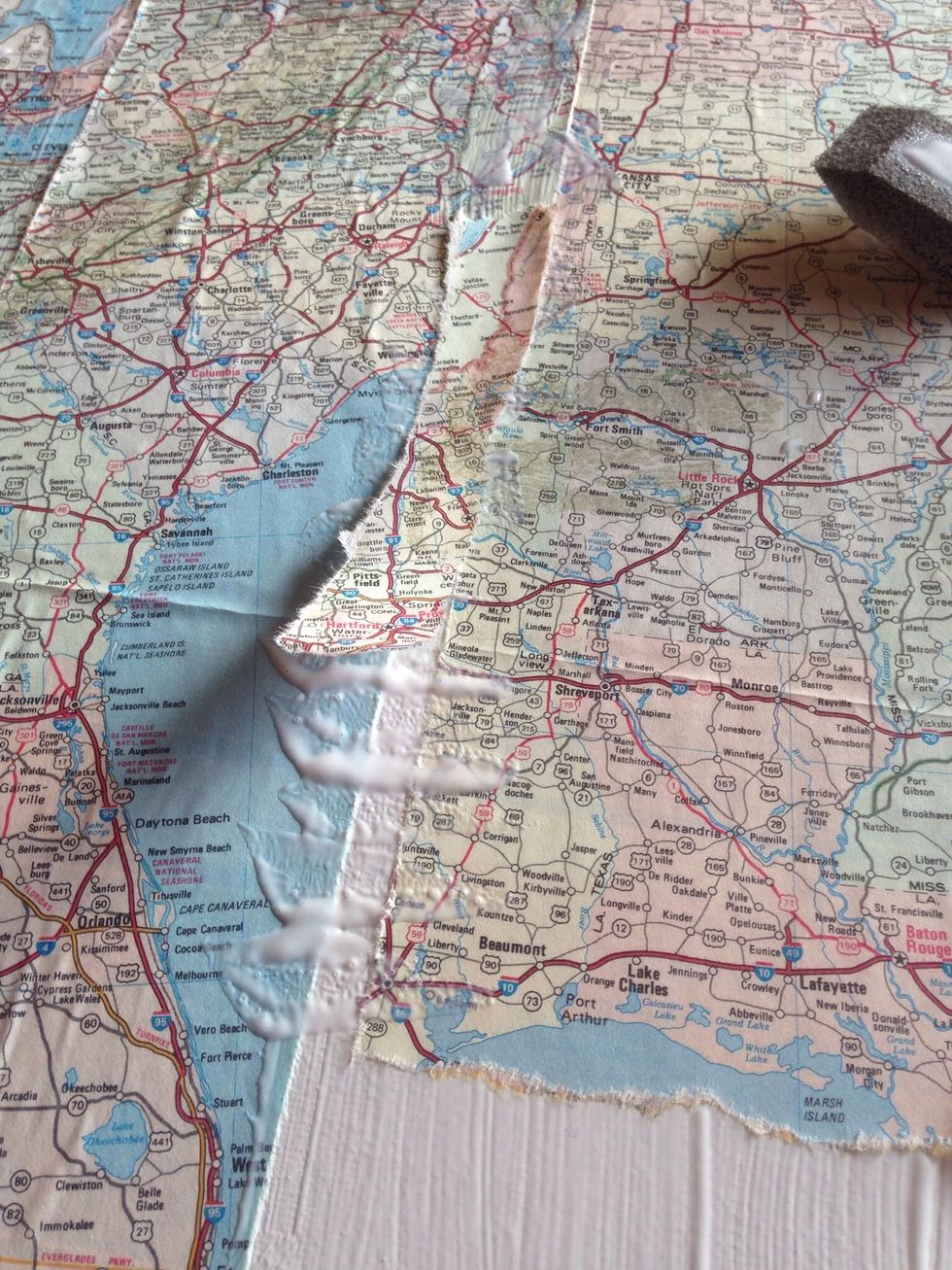 You can cut or tear pieces to size to fill in entire canvas.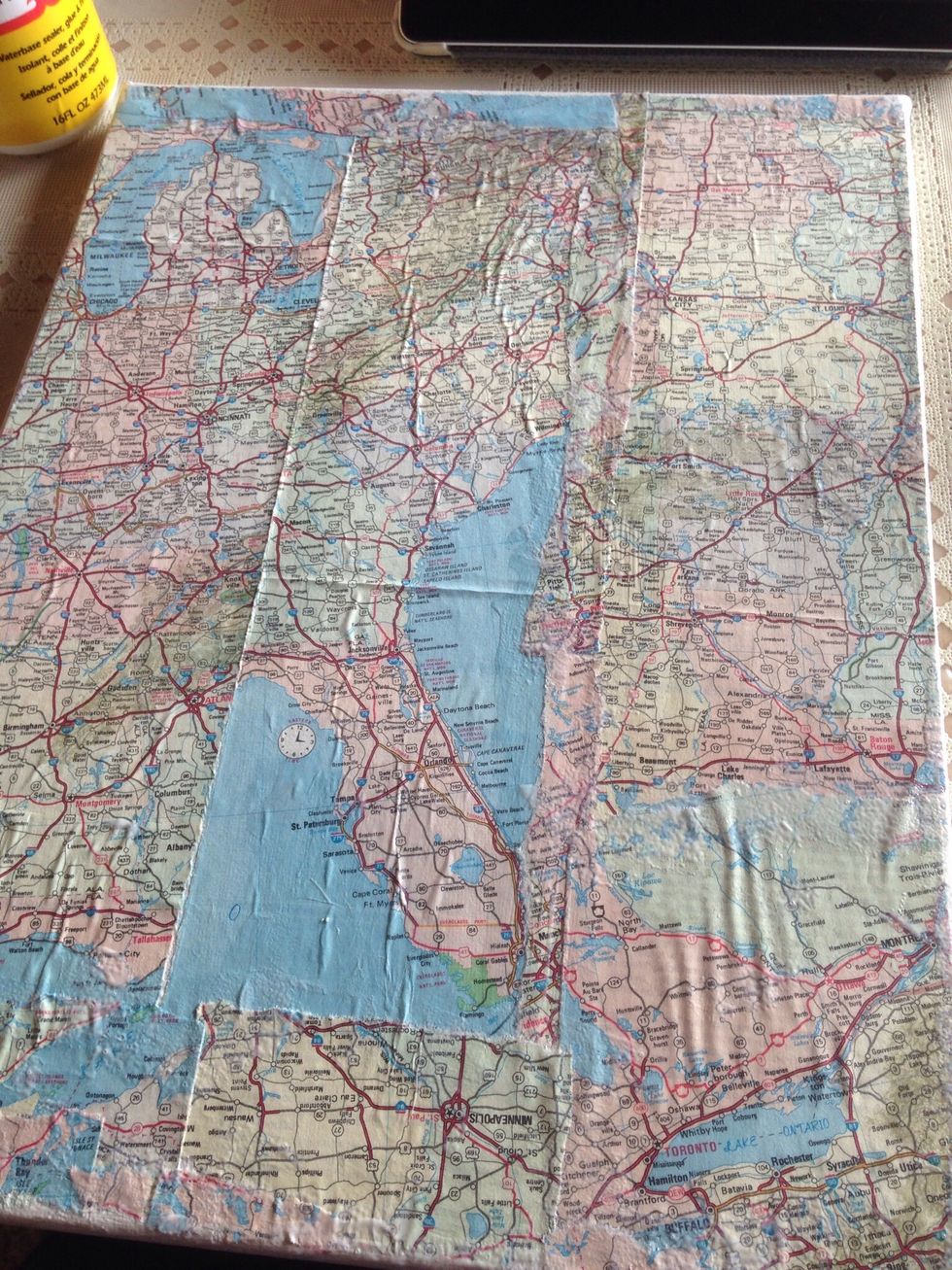 Set aside to dry completely.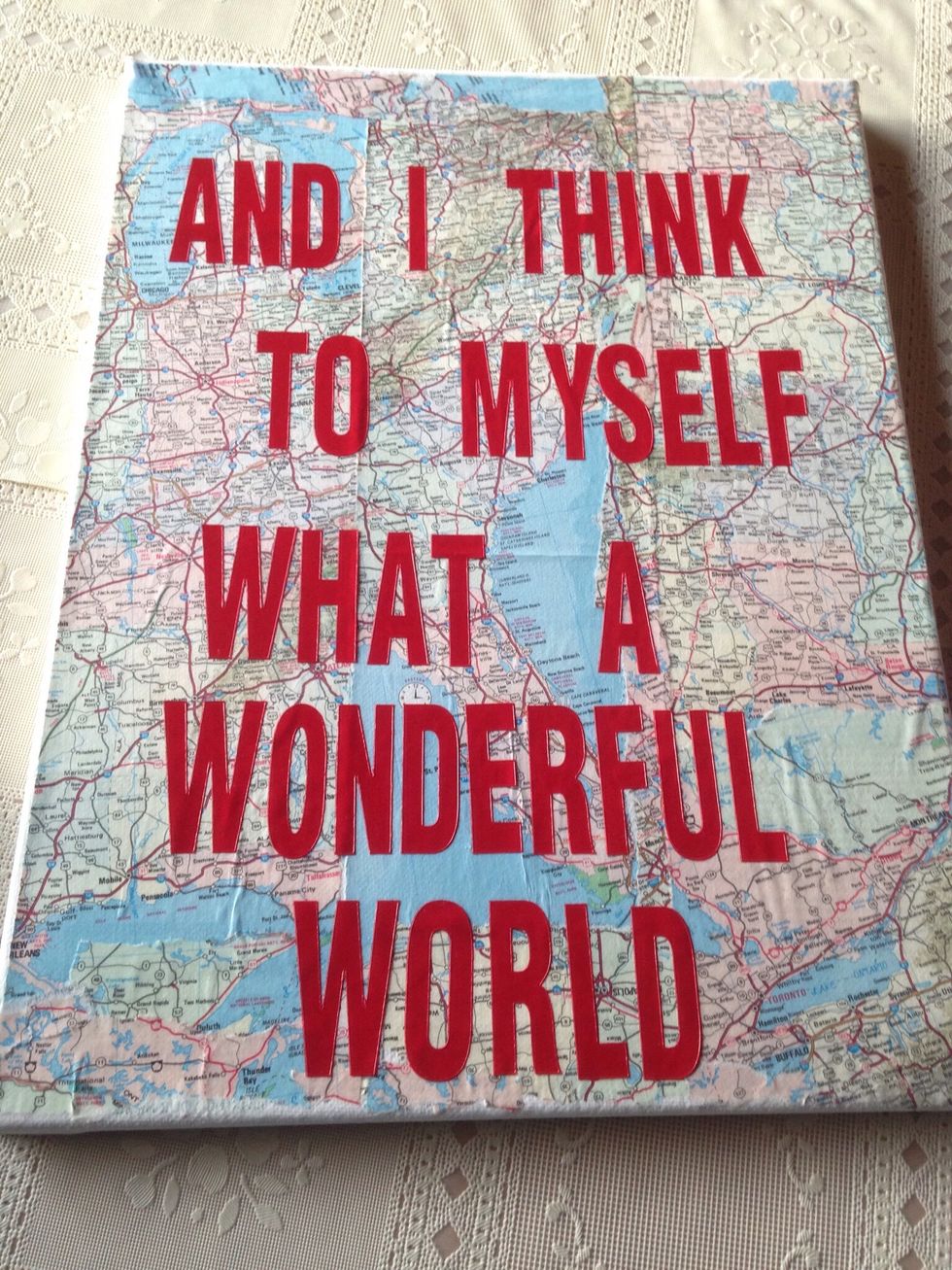 When dry, use alphabet stickers to spell out your quote.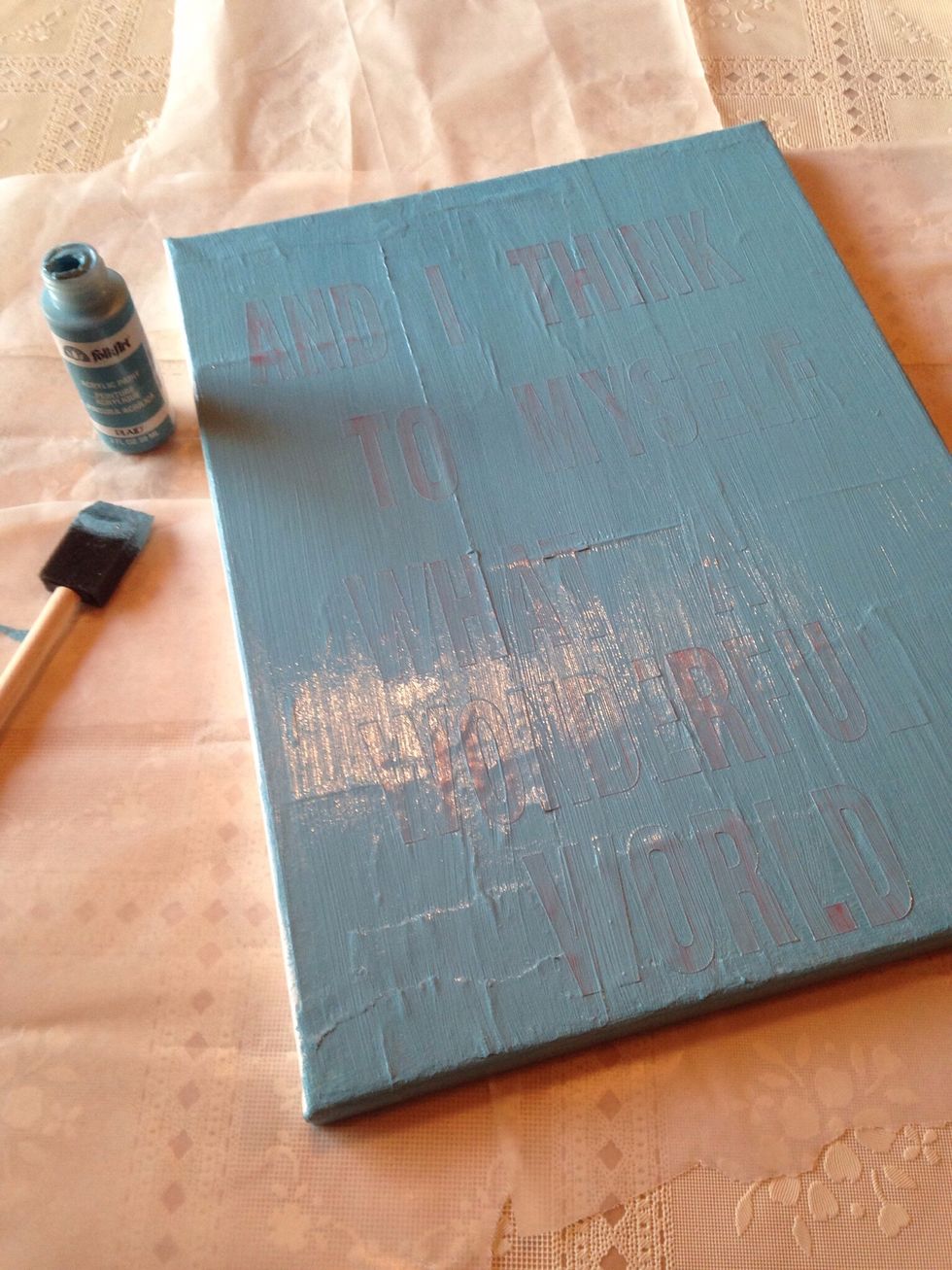 Paint over top of stickers and entire canvas. Set aside to let dry.
When dry, carefully pull up alphabets stickers and discard.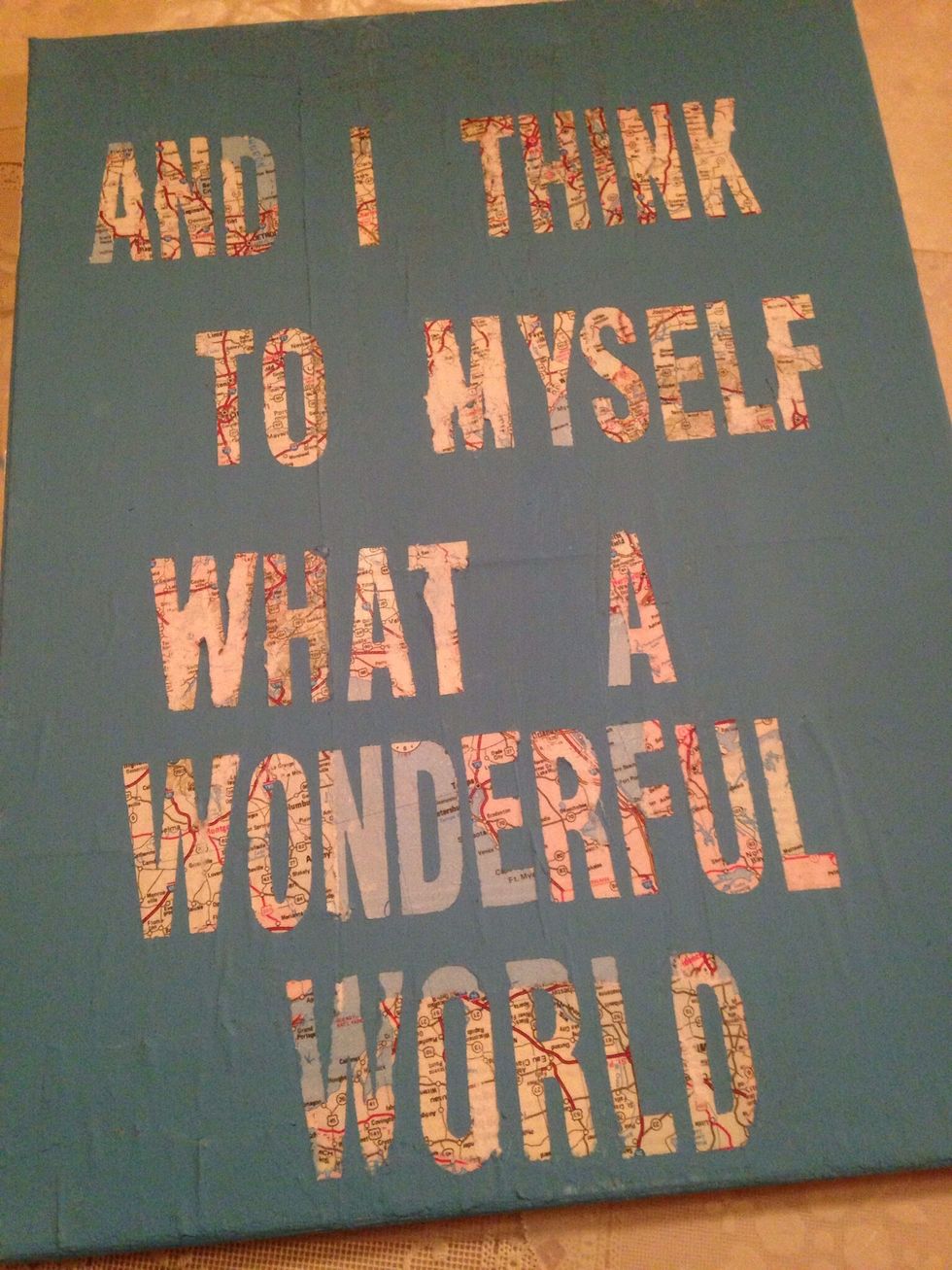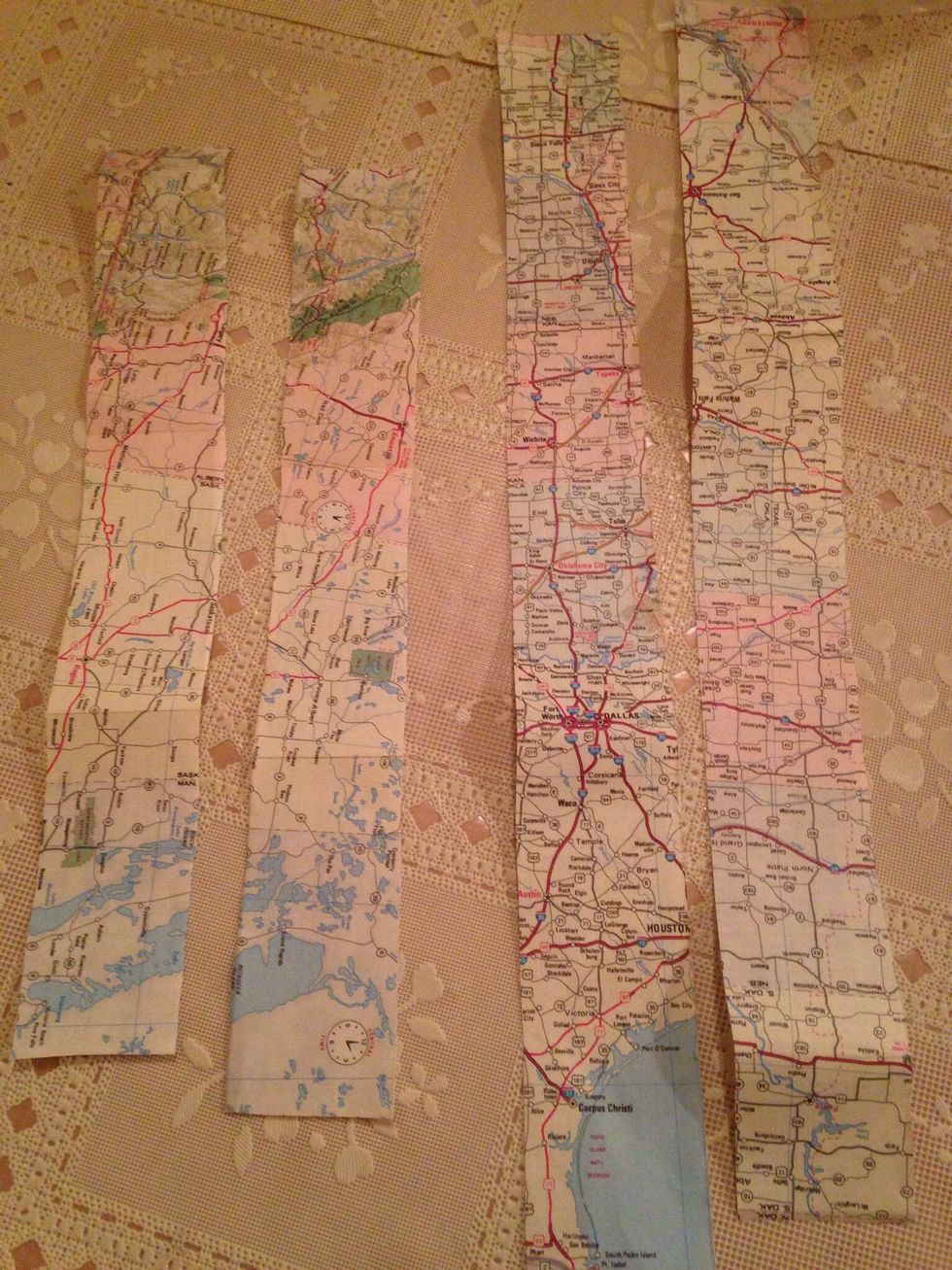 To finish the sides of the canvas, you can paint, but I chose to mod Podge pieces of the map cut to size, on each side.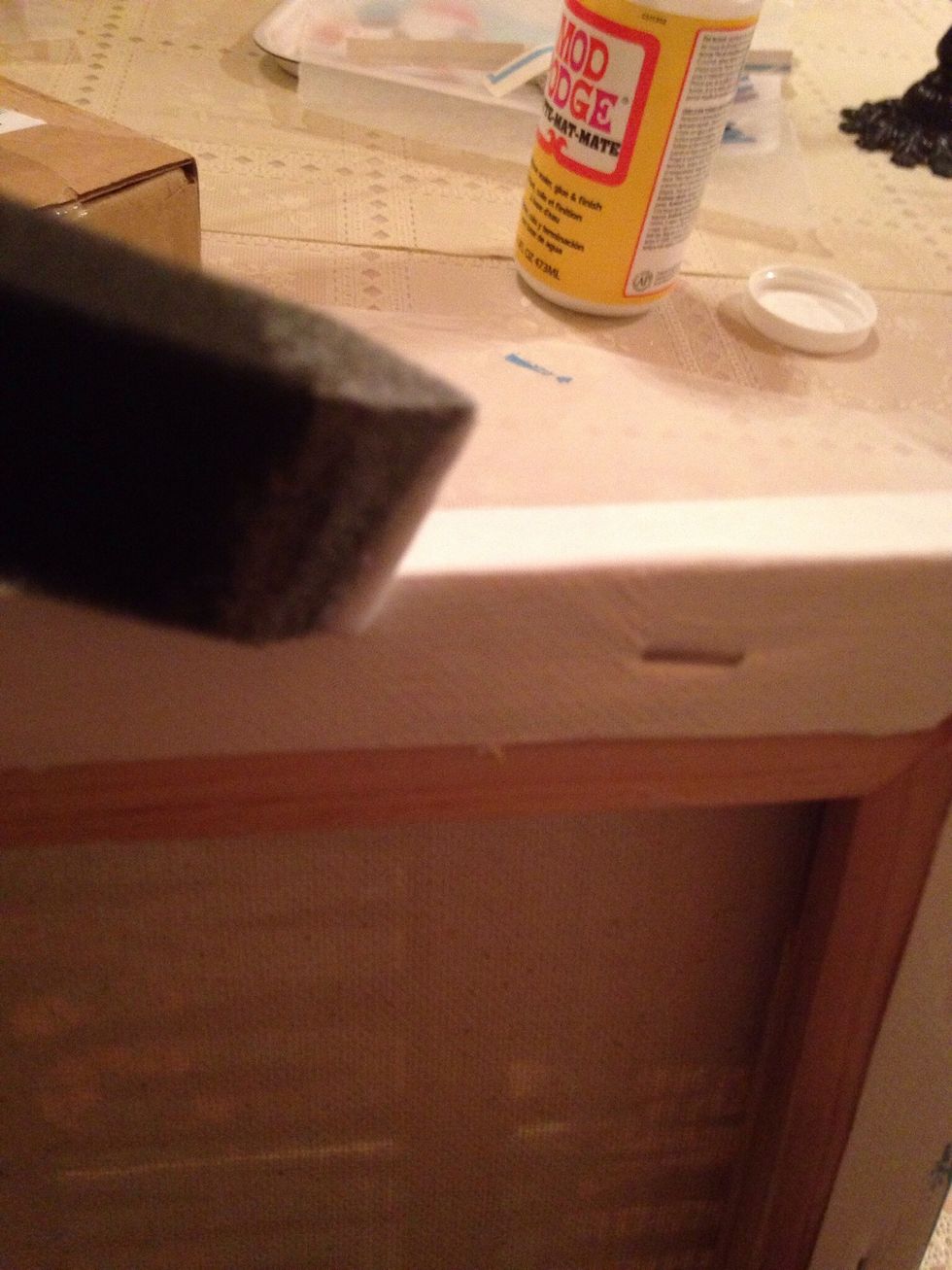 Paint mod Podge on side and back of frame...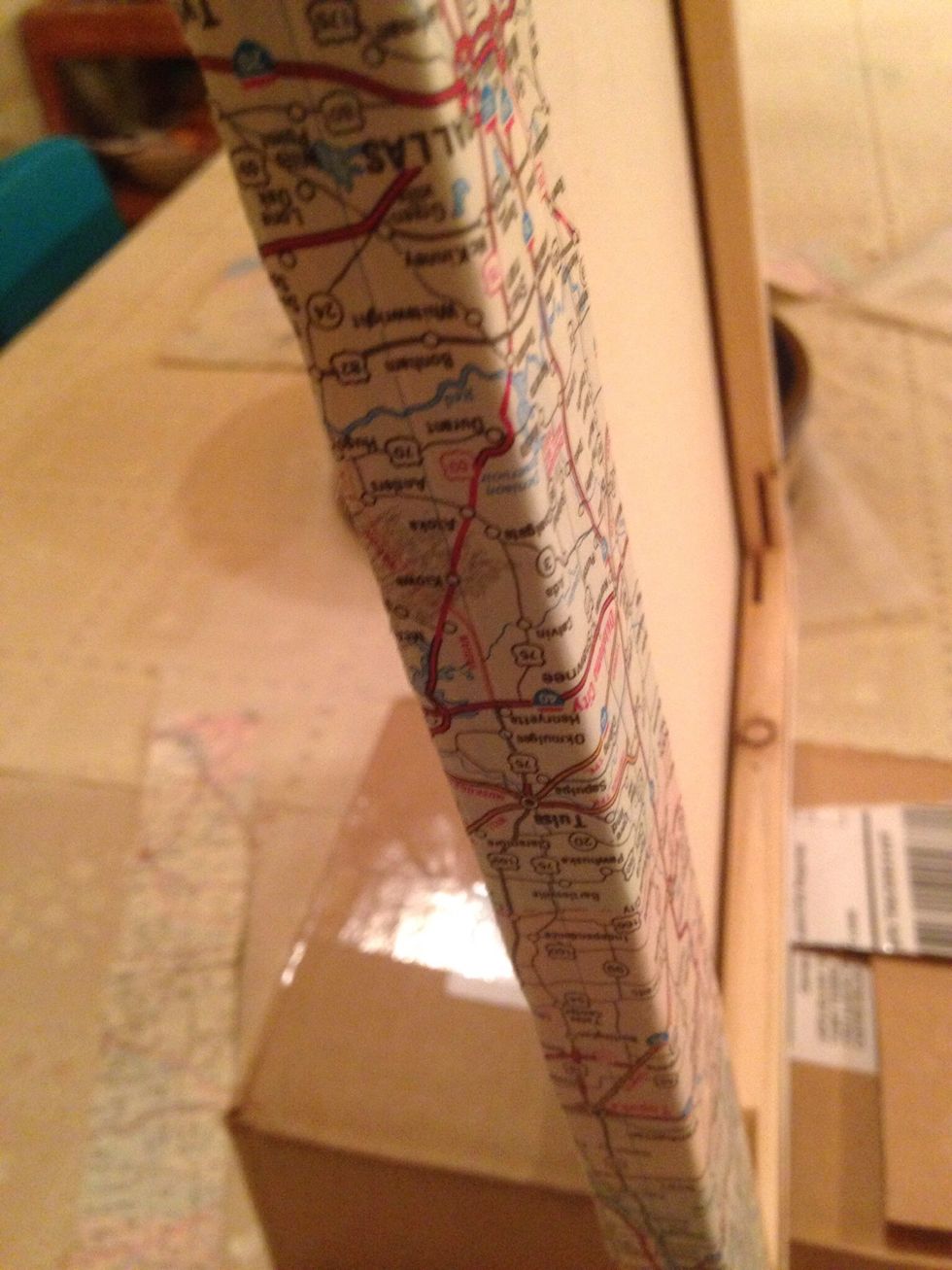 Carefully lay precut paper over the side and smooth out.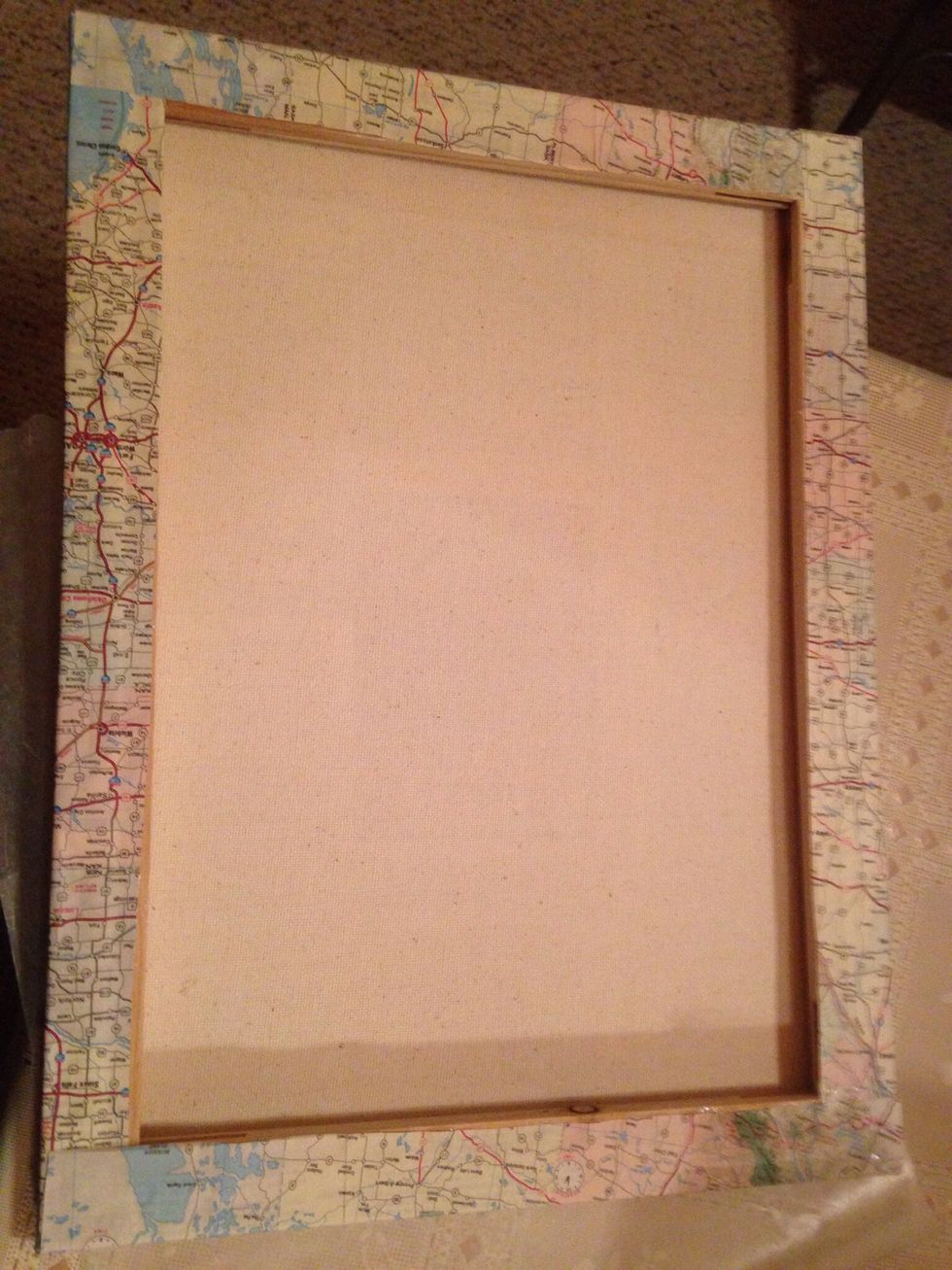 Repeat for each side.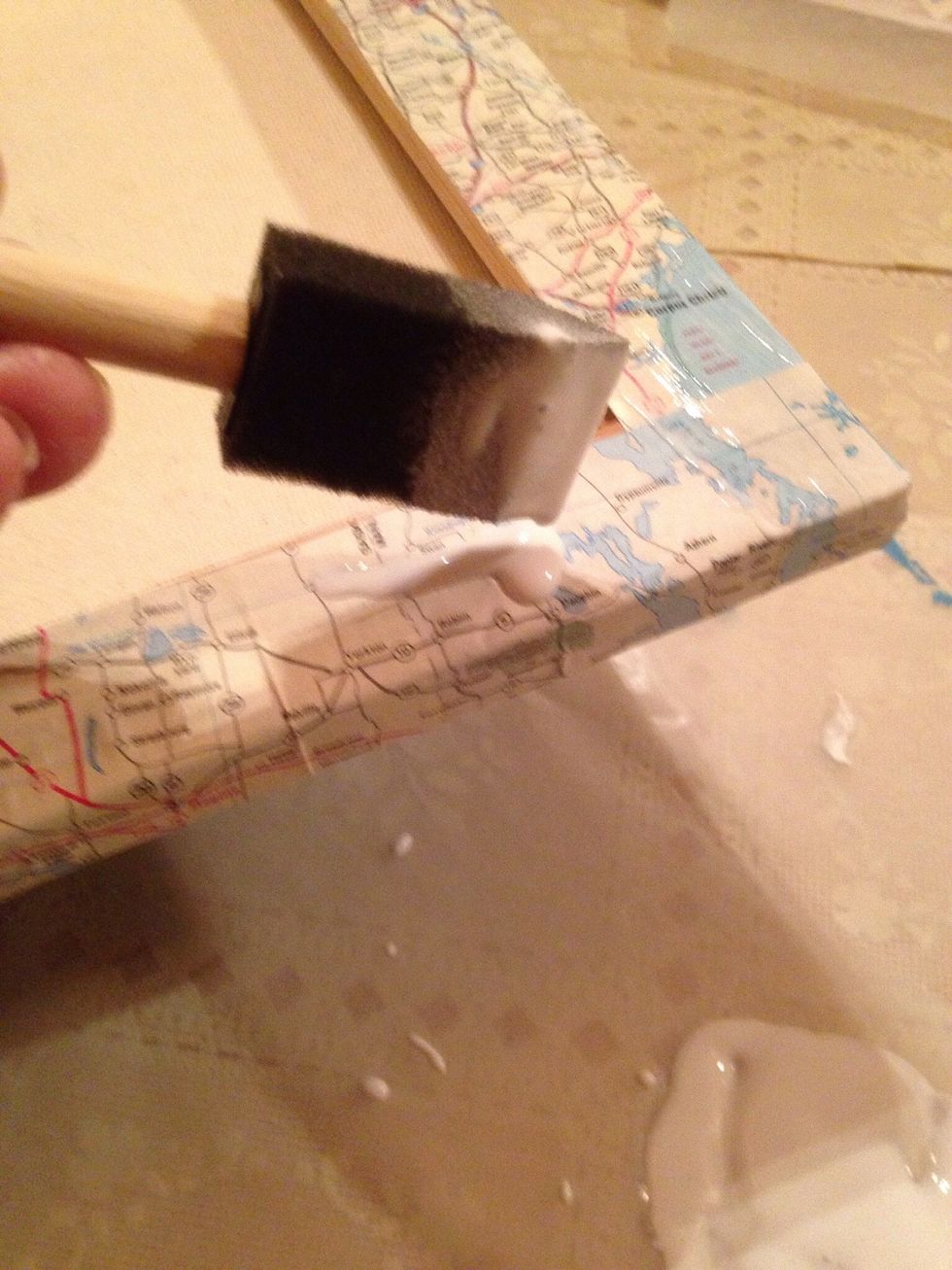 Paint a top layer of mod Podge to seal.
I outlined quote with black sharpie and used a ink pad to 'scuff up' & age the painted canvas and edges.
Canvas
Alphabet stickers
Backing paper (I used old maps)
Mod Podge
Paint
Sponge paintbrush