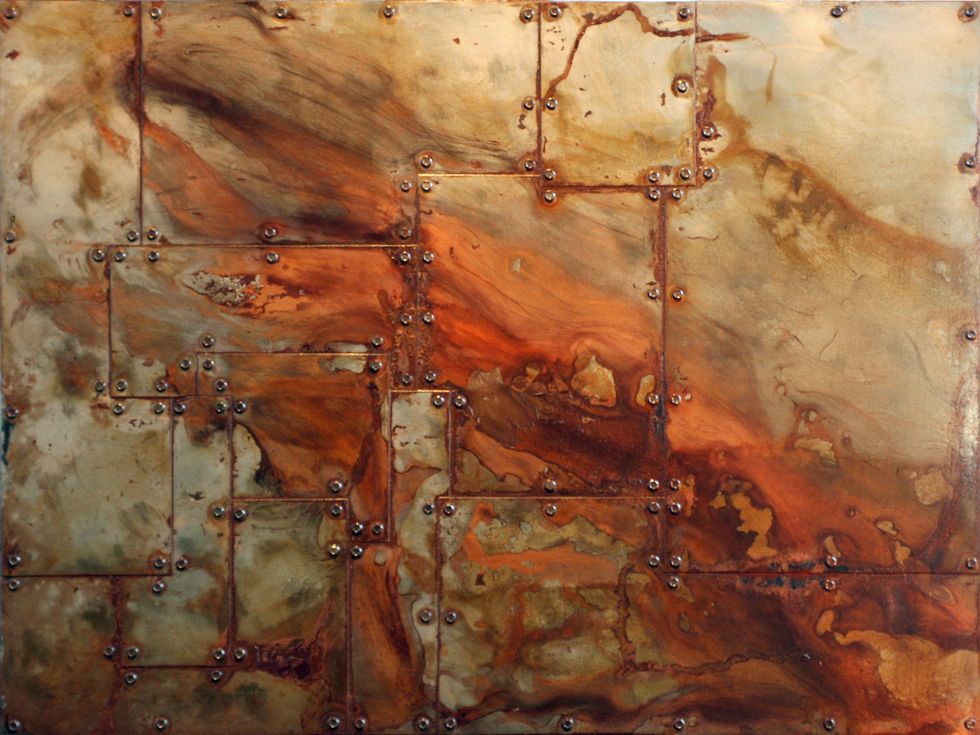 Here's a picture of the rusted patchwork of riveted steel effect we are going to recreate.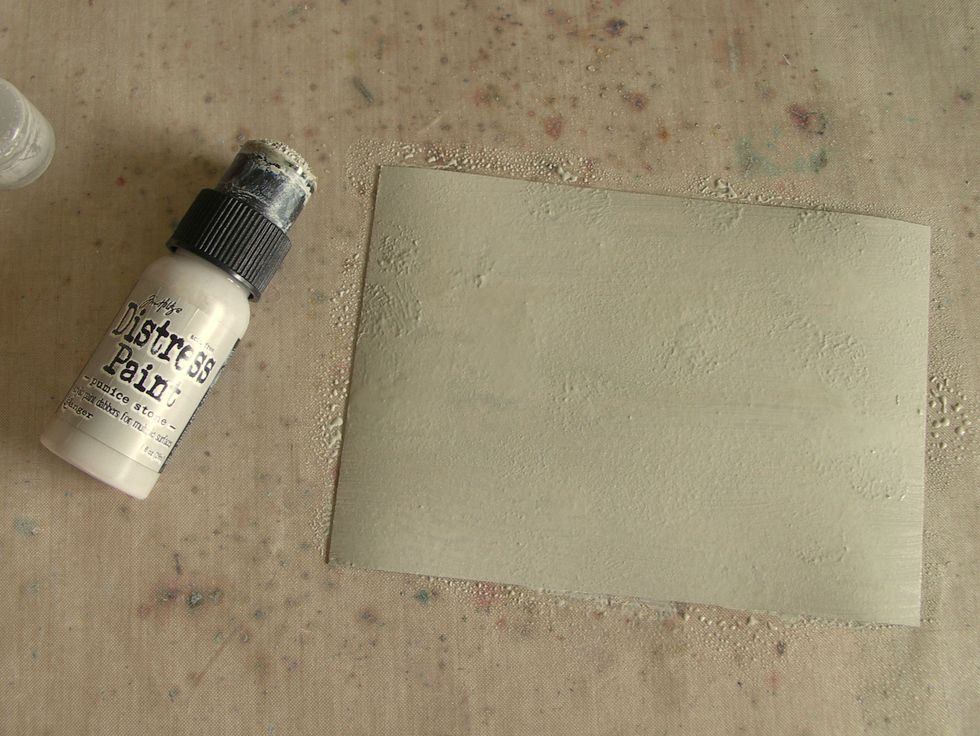 Start by covering a piece of plain card with Pumice Stone Distress Paint and dry completely.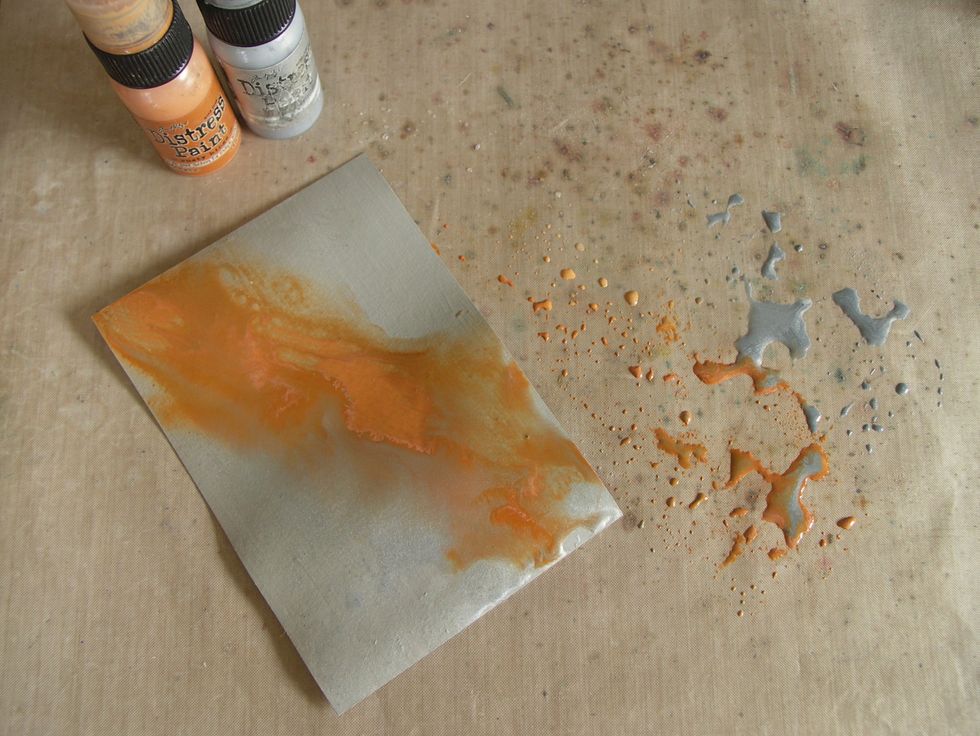 Smoosh Rusty Hinge and Brushed Pewter Distress Paints onto your craft mat and swipe your card through diagonally. Dry with a heat gun and repeat this process until you've mopped up all the paint.
Put a few tiny dots of Potting Soil Archival Ink onto your mat with a little surgical spirit (rubbing alcohol). Roll a brayer through to pick up spots of ink and apply to your card with the brayer.
Use an embossing folder (or draw lines and dots with an embossing tool on the reverse of your card) to create a rivet pattern and rub over the raised areas with a Sepia Archival Ink pad.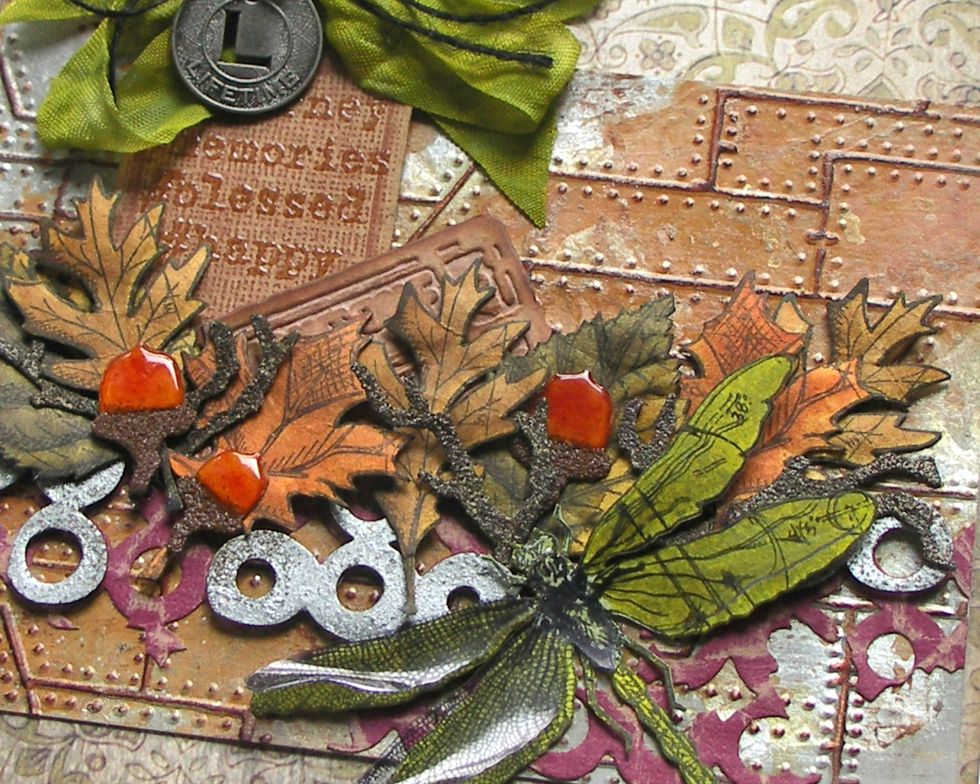 I used this rusted background on some patterned paper and added lots of Autumnal stamped leaves, textured die cuts, an embossed tag and dimensional dragonfly. What would you add to it?
1.0 Tim Holtz Distress Paint Pumice Stone
1.0 Tim Holtz Distress Paint Rusty Hinge
1.0 Tim Holtz Distress Paint Brushed Pewter
1.0 Wendy Vecchi Potting Soil Archival Reinker
1.0 Rubbing Alcohol/Surgical Spirit
1.0 Ranger Sepia Archival Ink
1.0 Sizzix Tim Holtz Riveted Metal Embossing Folder
Jenny Marples
Mixed Media Designer, Educator, television and retail/trade demonstrator and contributor to several International publications.
Staffordshire, United Kingdom