How to create a faux mother of pearl finish with martha
Create a Faux Mother of Pearl Finish With Martha
597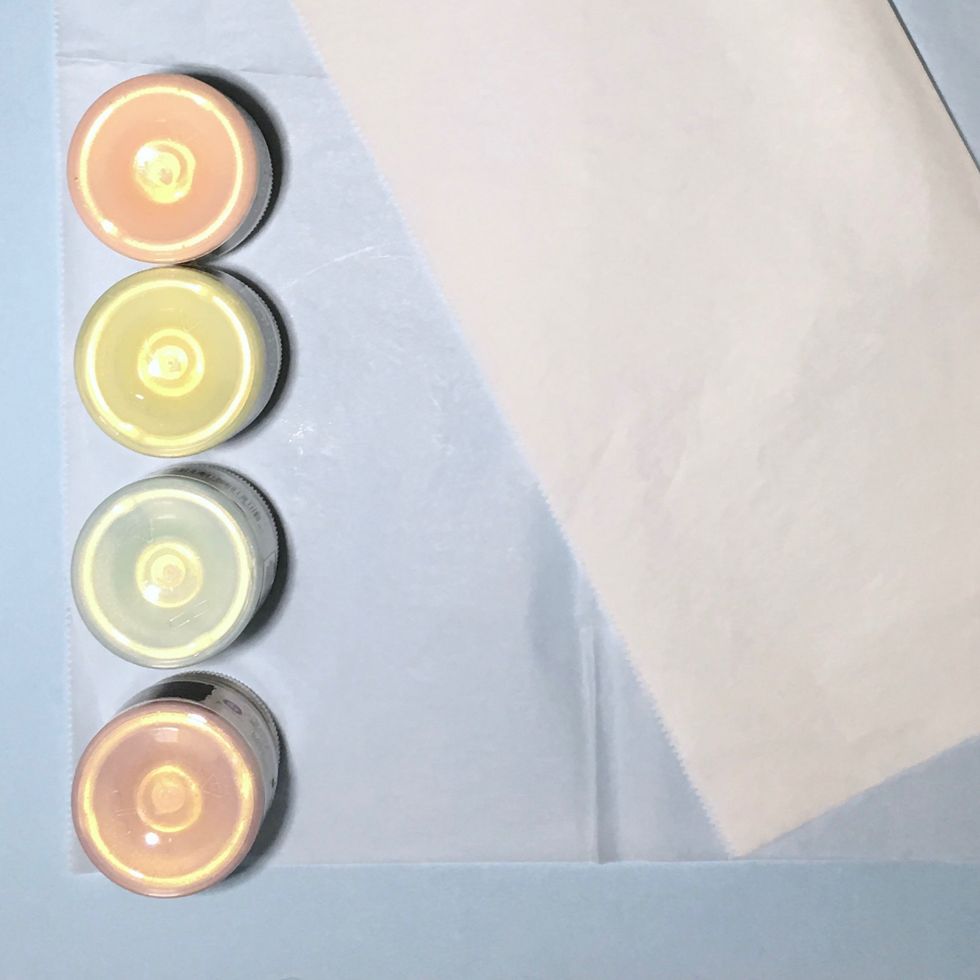 Gather together Prima Art Alchemy Opal Magic Paint and tissue paper or deli paper to get started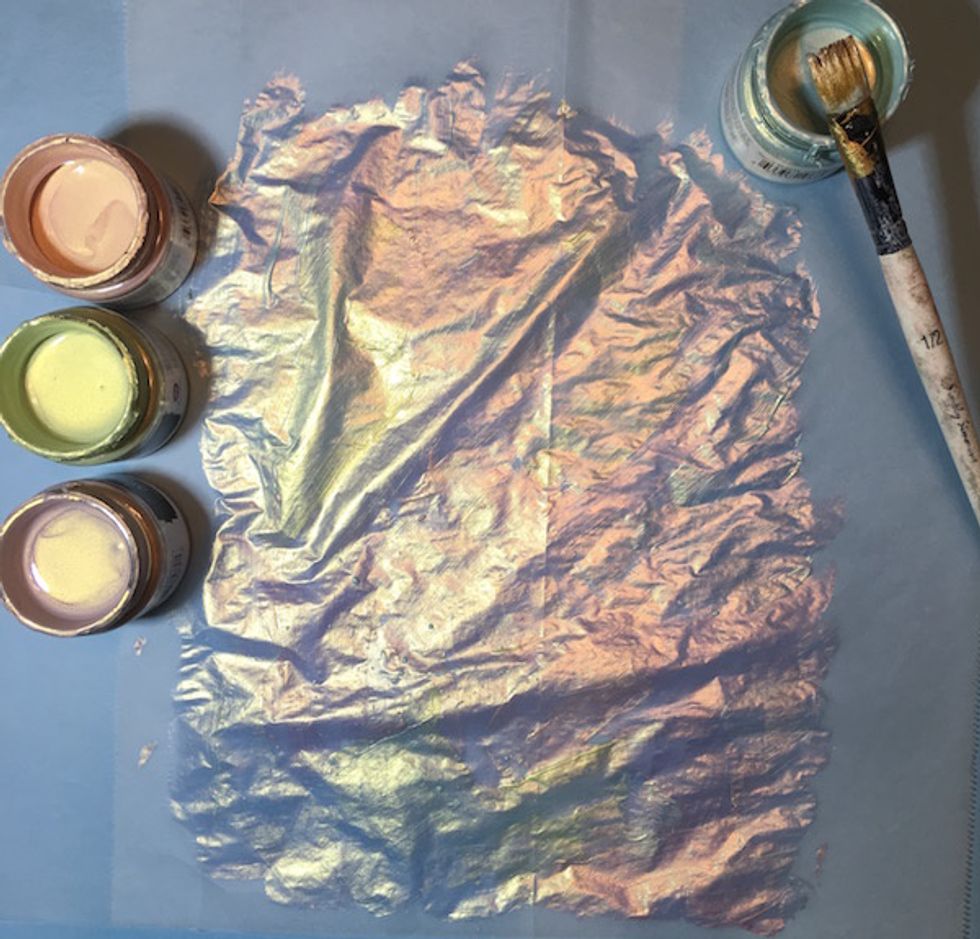 Using the different colors of Prima Art Alchemy Opal Magic Paint randomly paint different widths & directions to create an luminous effect.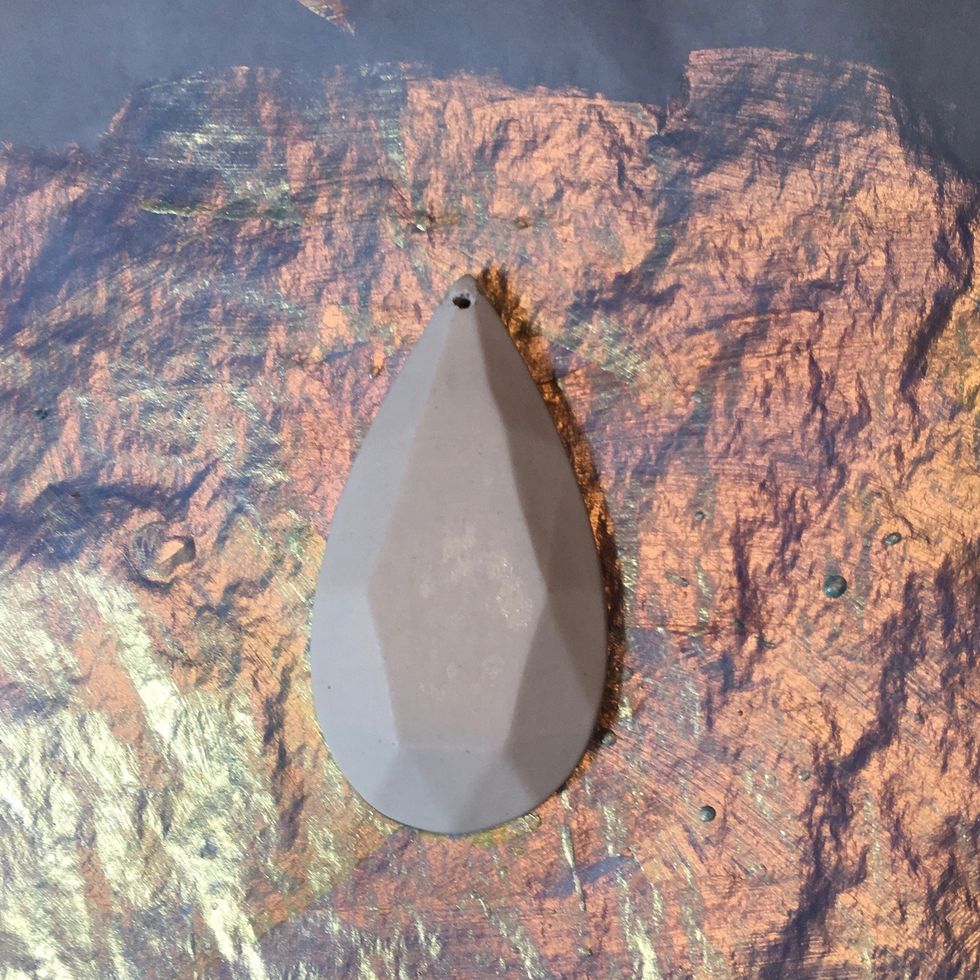 Measure twice & cut once
Ready to glue MOP paper to your Relics & Artifacts resin blank.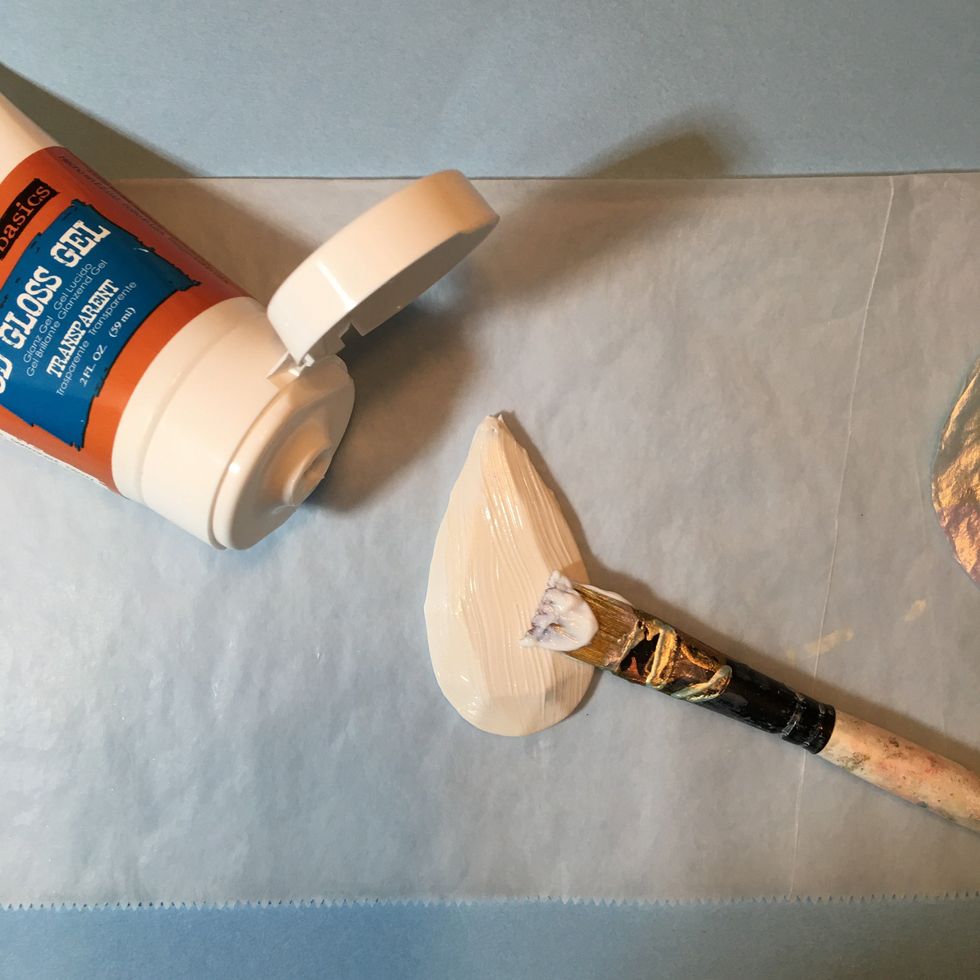 Apply an even coat of the 3D Gloss Gel on front and back.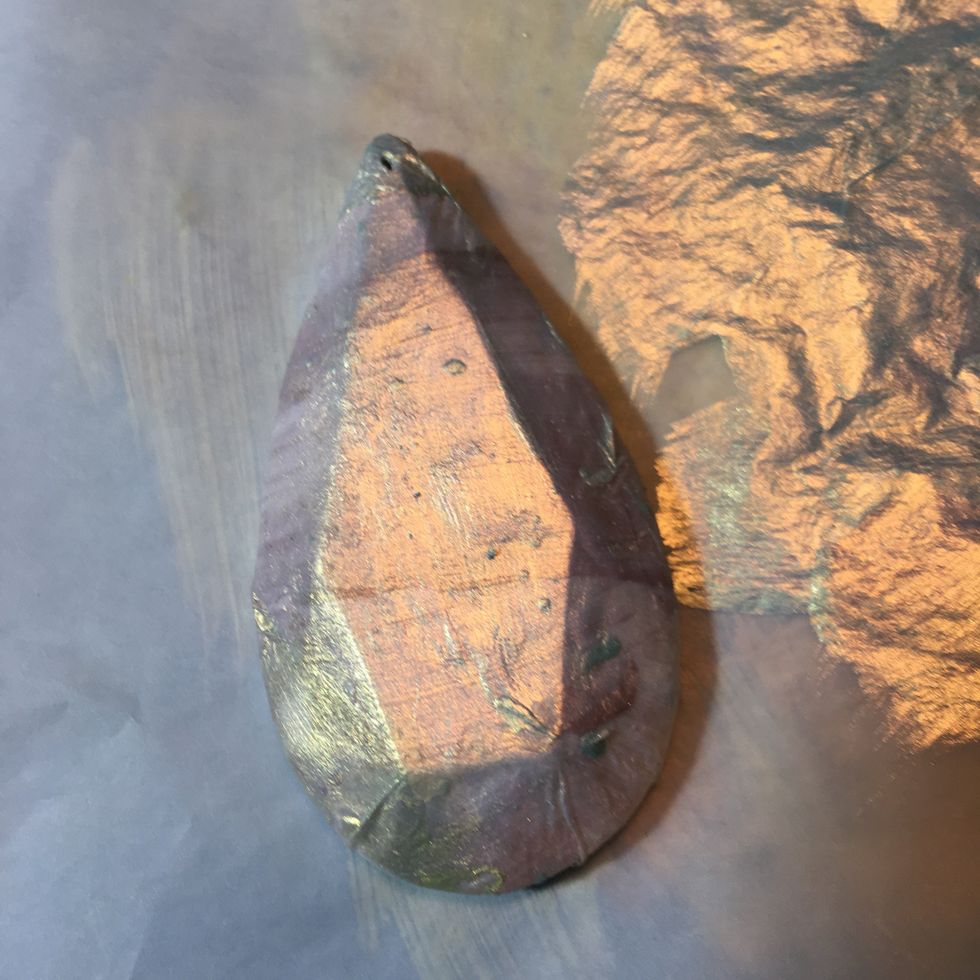 After gluing down MOP paper using a straight pin to open the hanging point before your paper dries.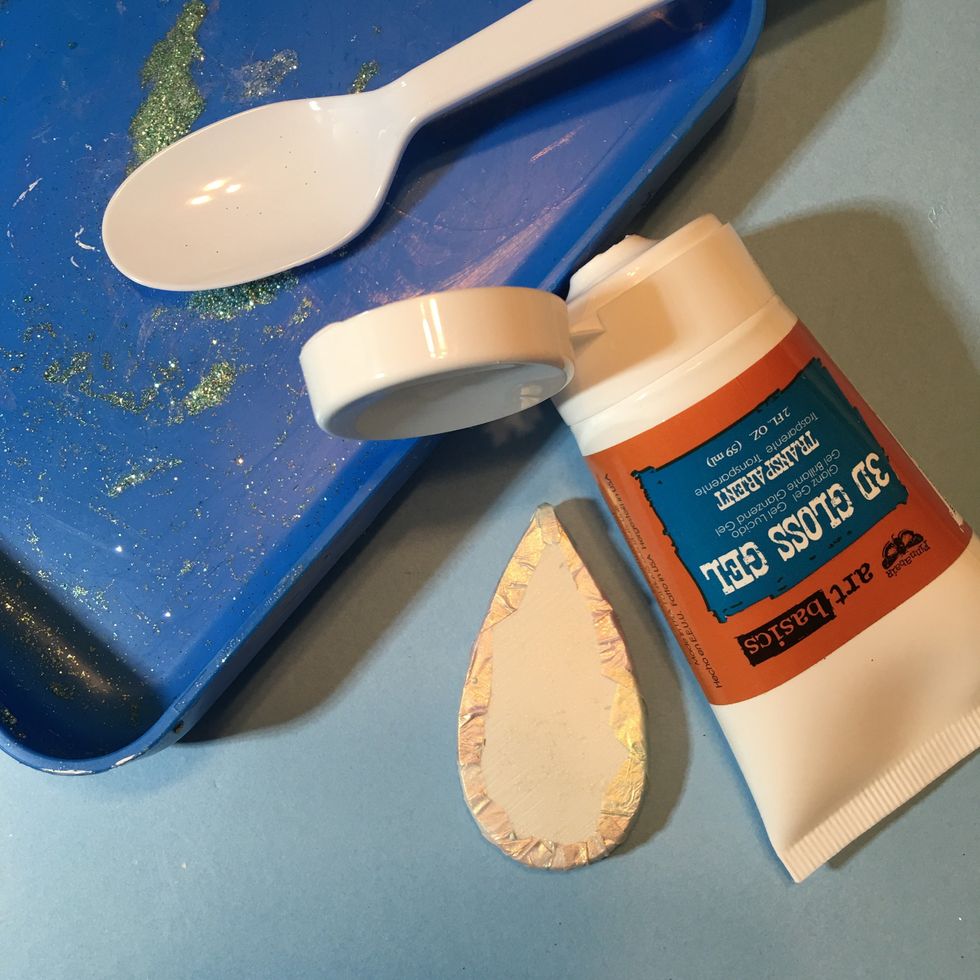 You can add whatever you would like on the back of your Relics & Artifacts.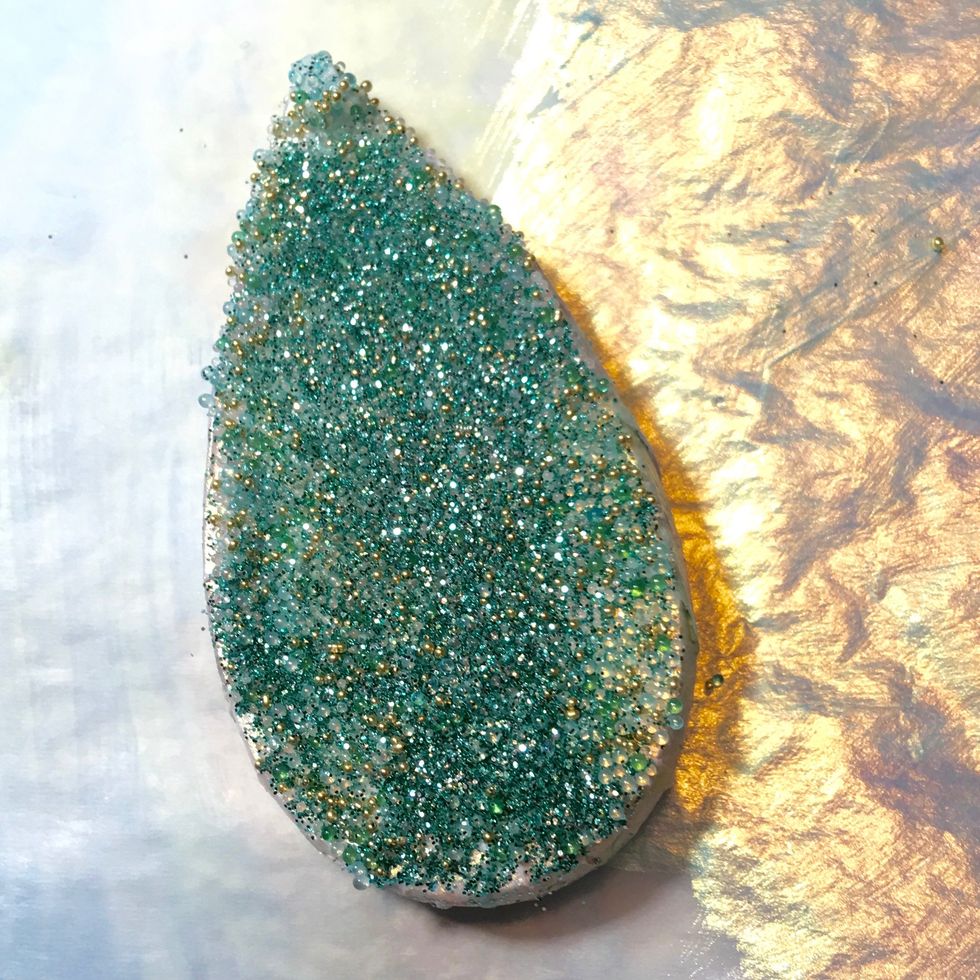 I chose to finish the back with a left over mix of glitter and various colors or micro beads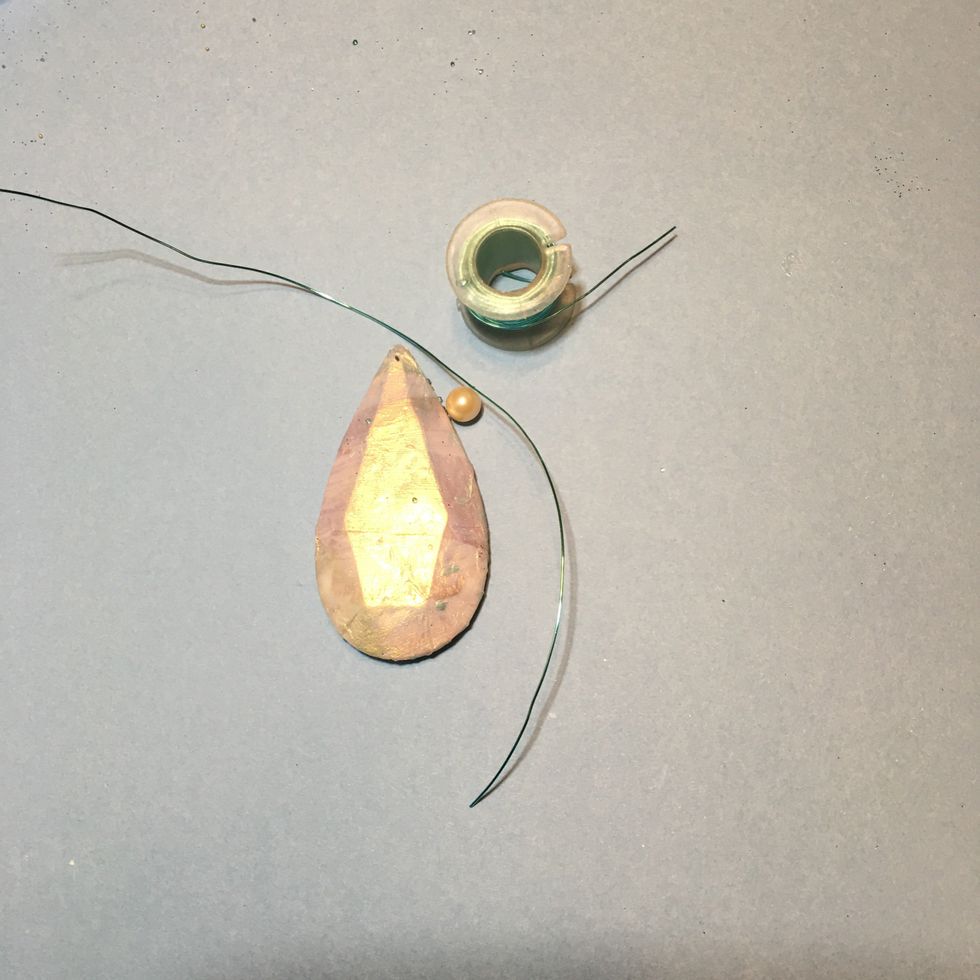 For this project I deconstructed the Relics & Artifacts Chandelier and finished the chandelier with jewelry wire and a pearl.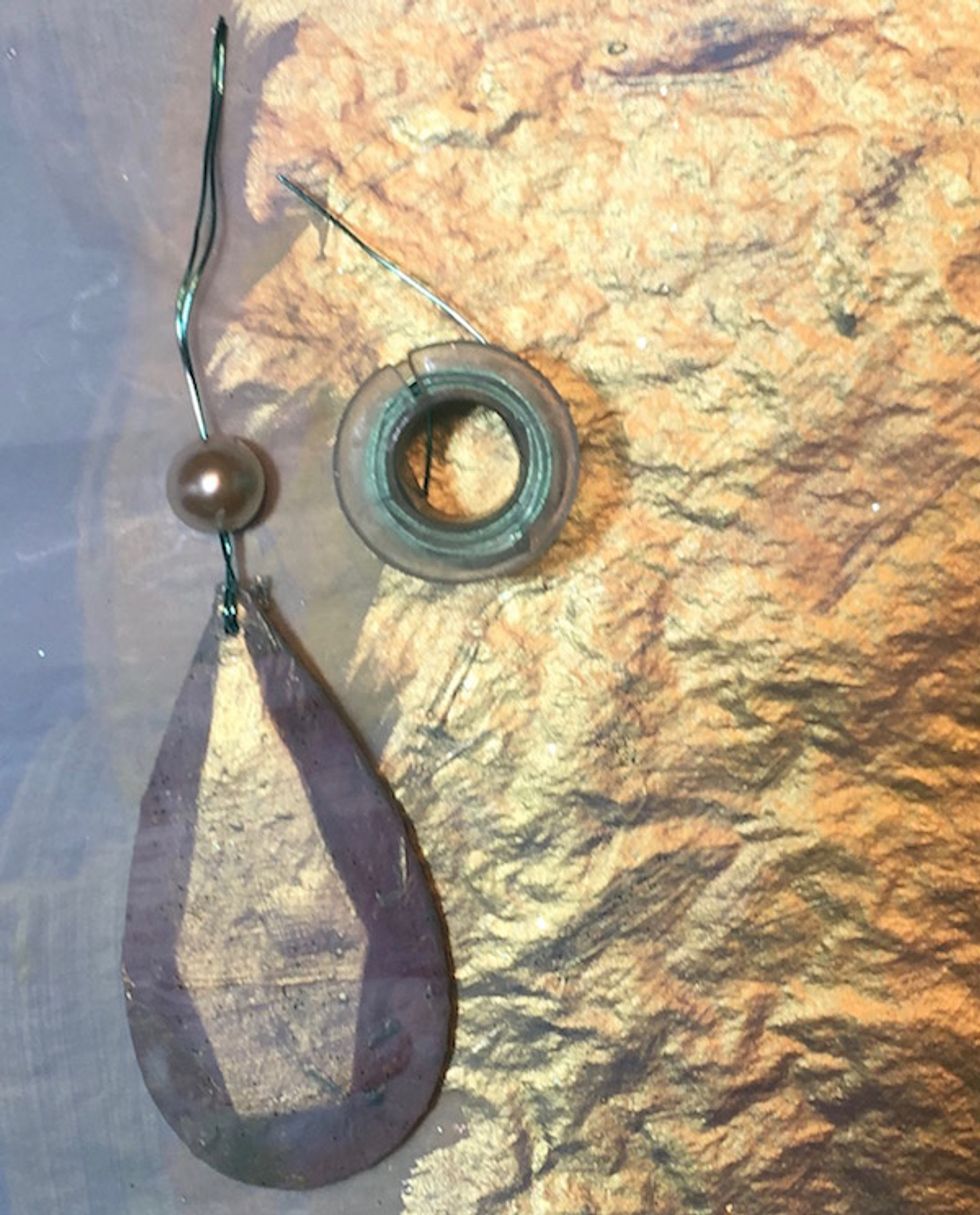 Ready to use.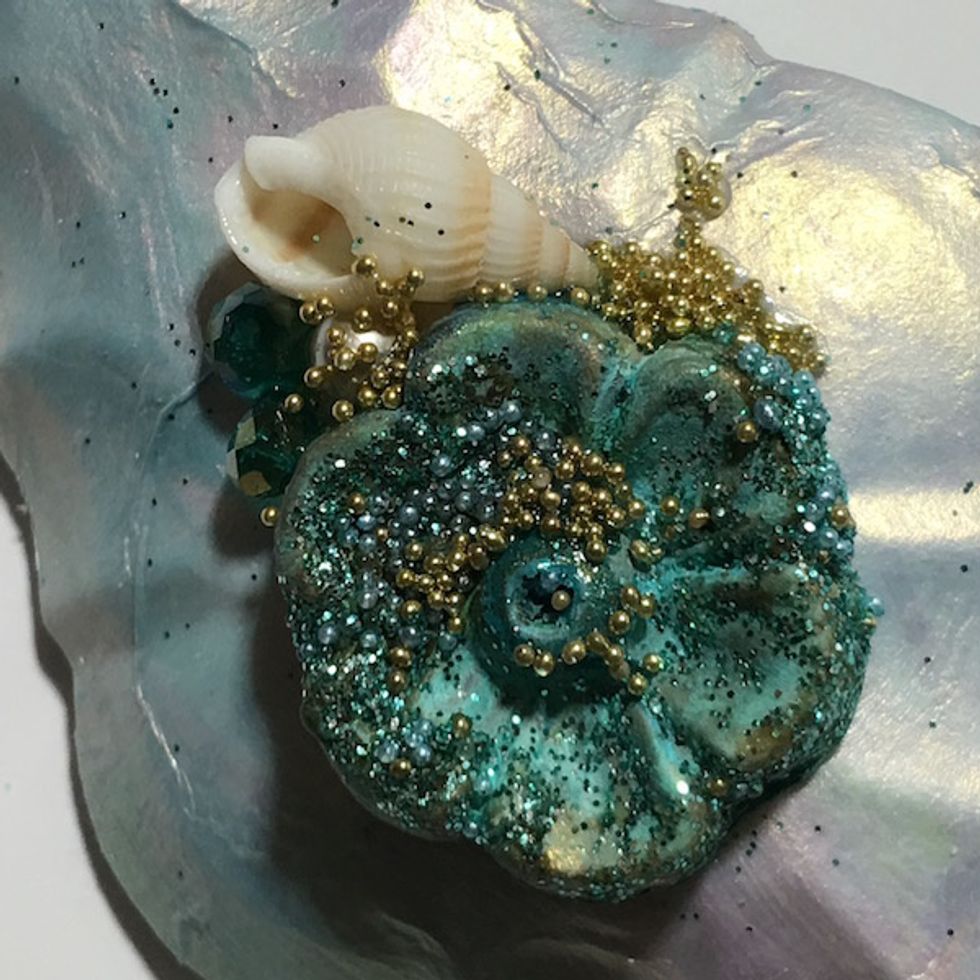 Isn't it fabulous this finish with micro beads and the perfect accent with a natural shell!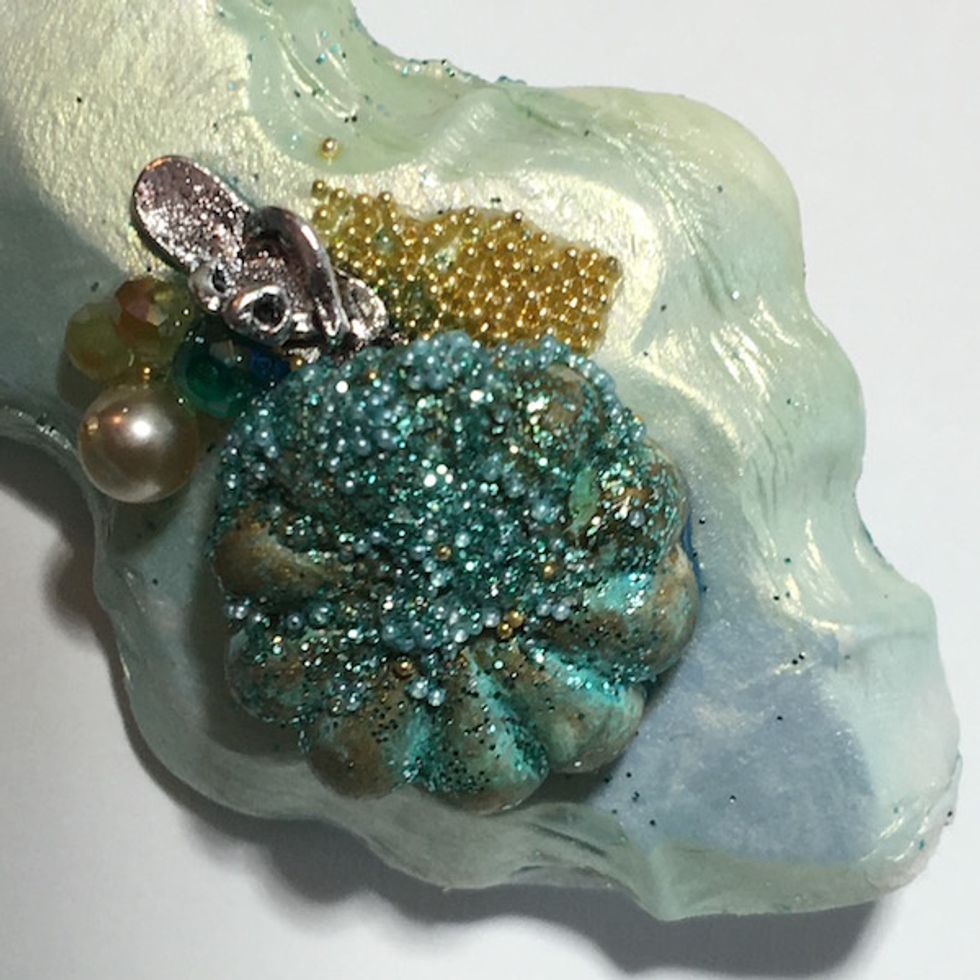 take a look at the beautiful finish in the back!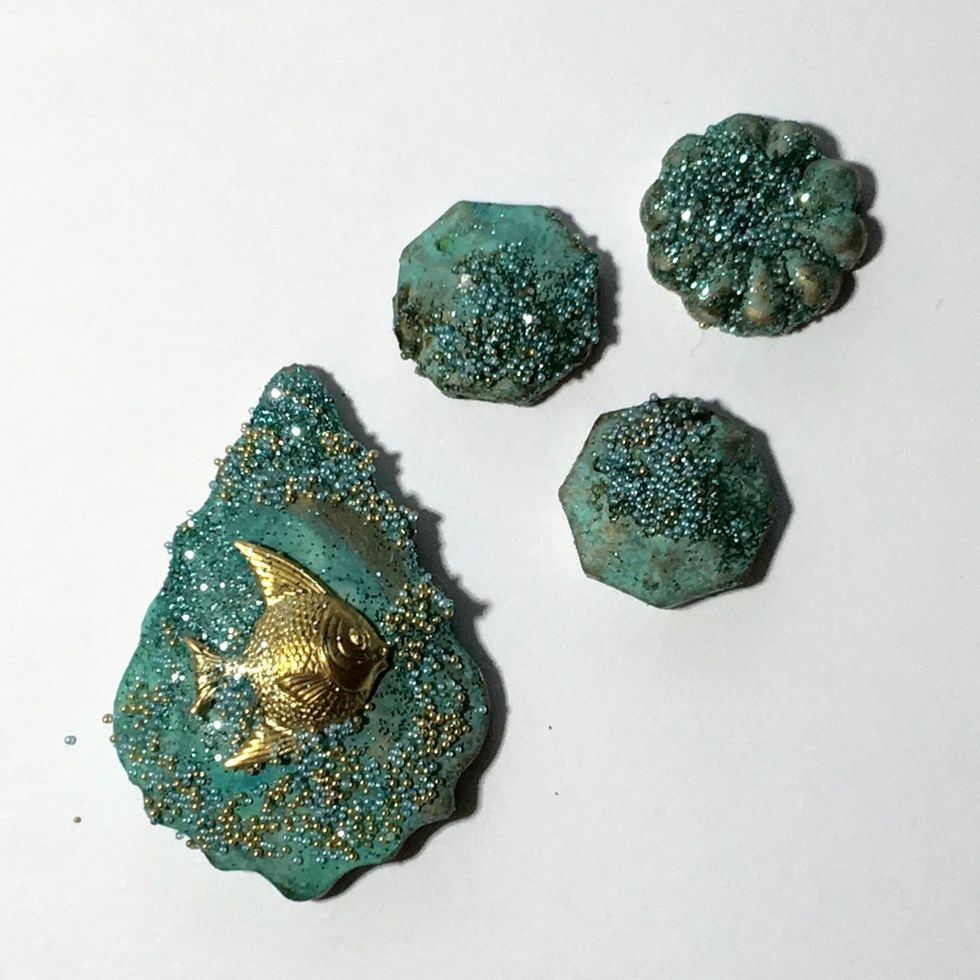 This is how I used the left over Relics & Artifacts Chandelier pieces.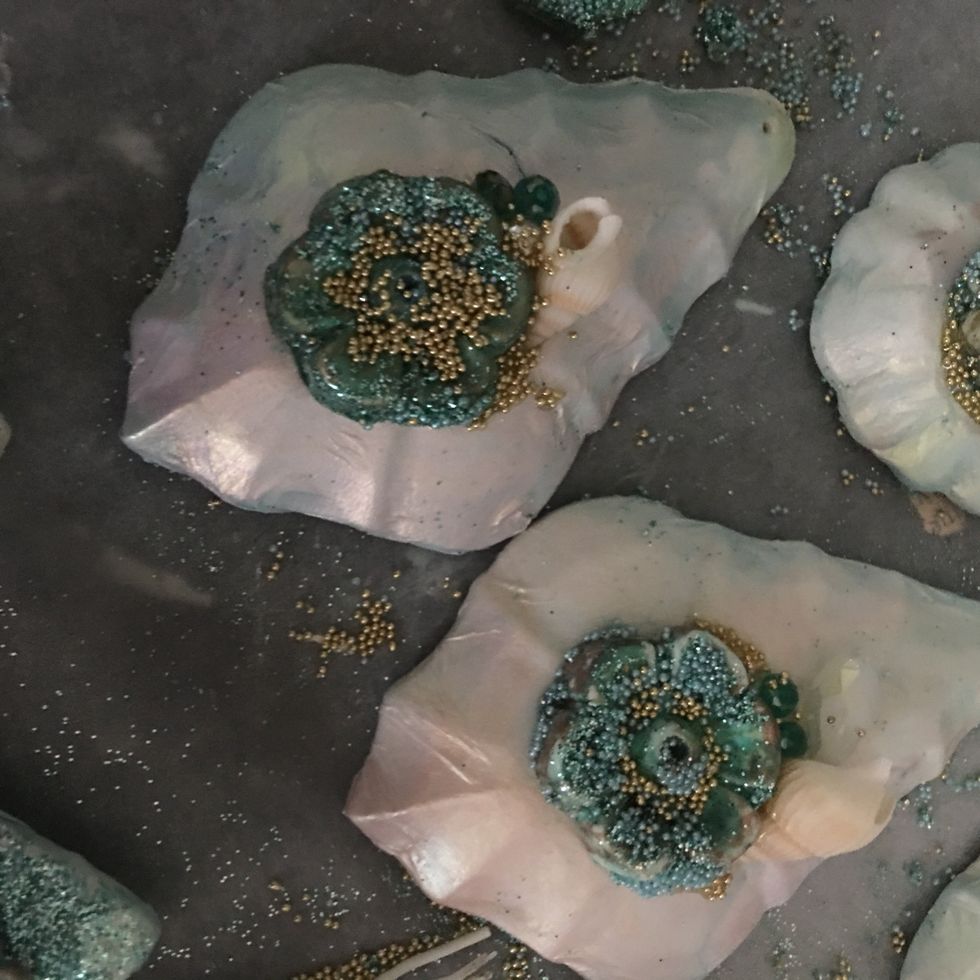 A Fantastic way to use your chandelier penddants!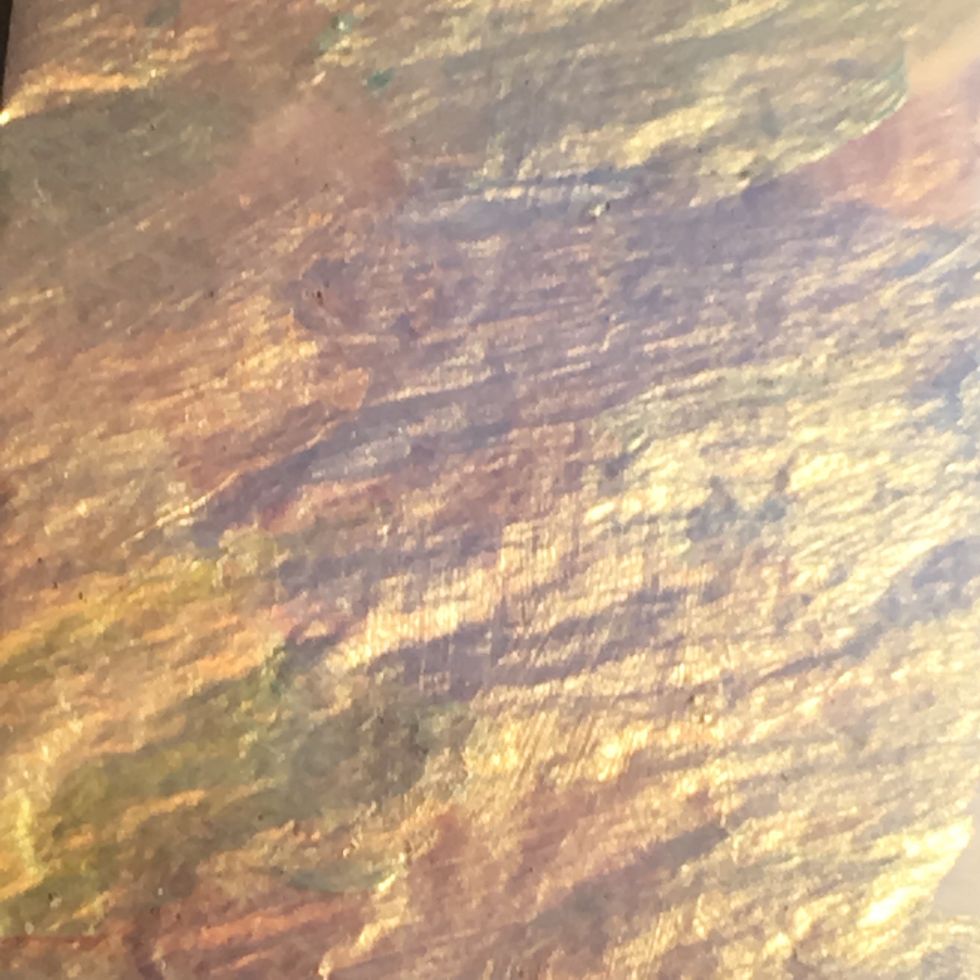 Martha is our first Tribe Member guest on the Muse, see her full post at www.sandraevertson.com
Relics and Artifacts Chandelier Pendants
Art Alchemy Opal Paint
White Tissue Paper
Prima 3D Gloss gel
Relics & Artifacts
RELICS & ARTIFACTS ® matte white resin craft blanks by designer Sandra Evertson for Prima Marketing Inc.