Make a cool faux fire basket to help bring some warmth this holiday season without having to worry about any fire hazards.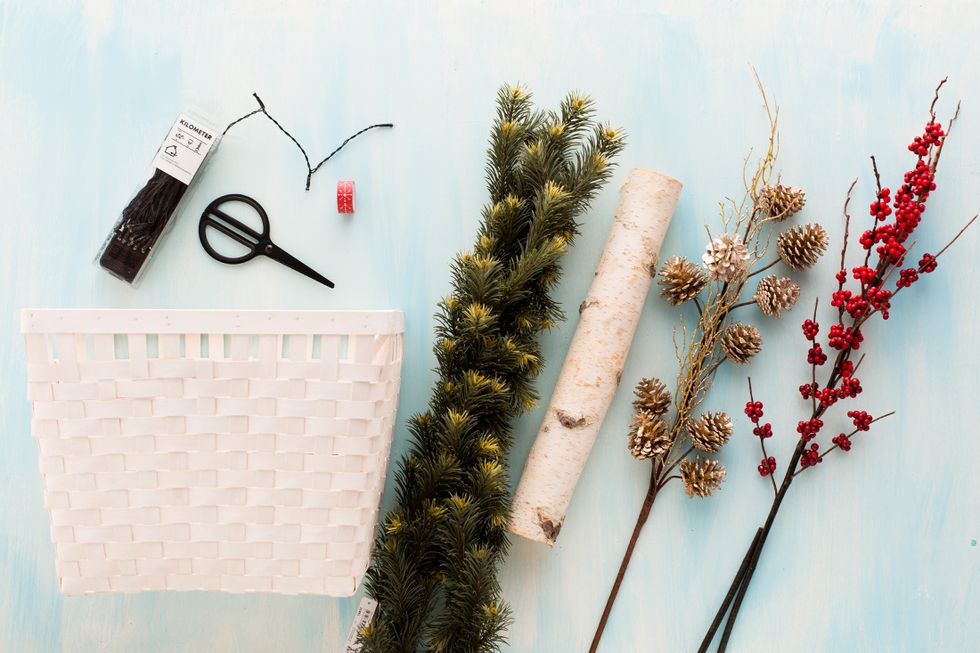 First, collect your materials. If that doesn't look like wintertime in a photo, we don't know what does.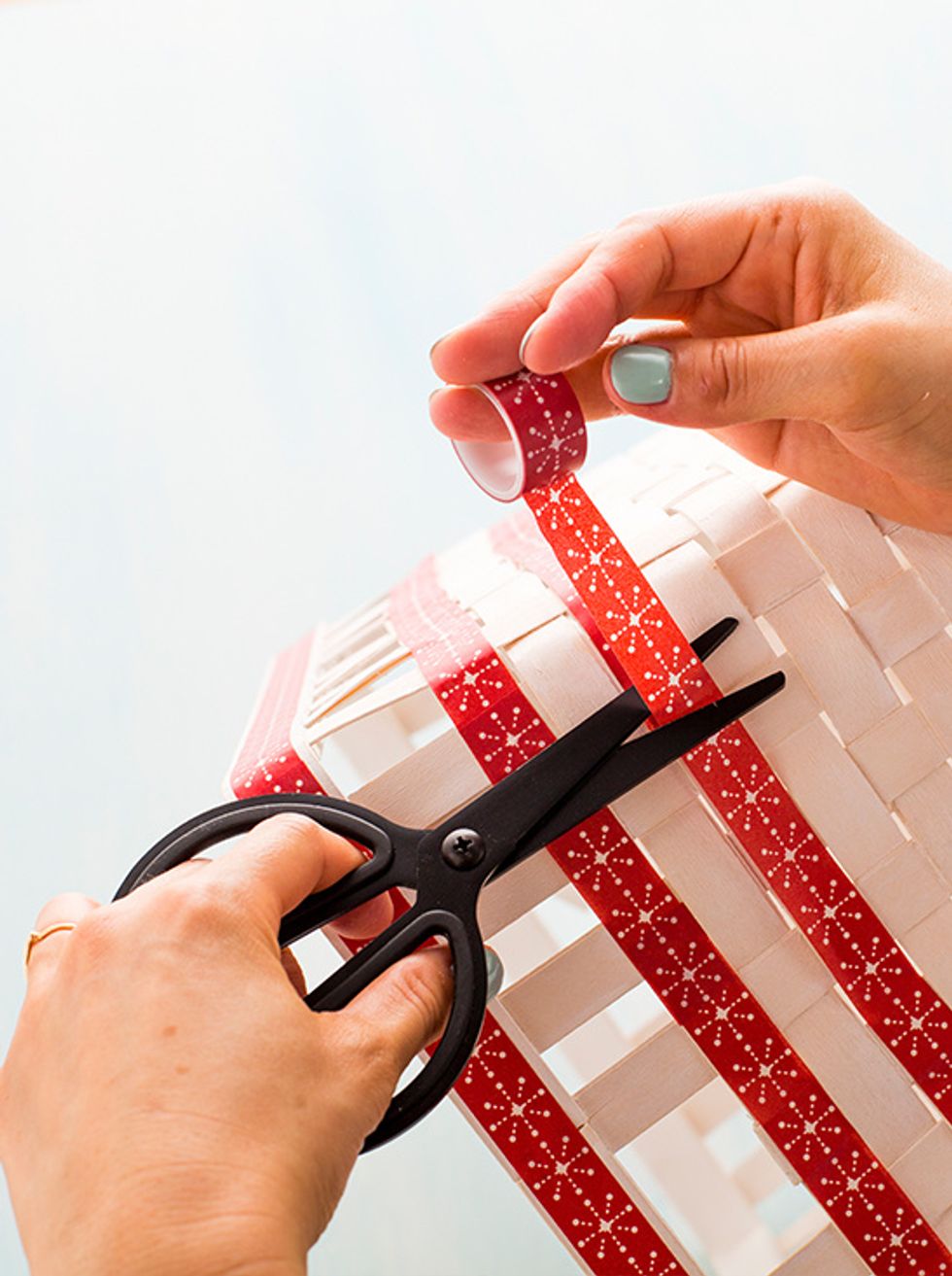 Wrap the VINTER 2016 tape around the basket. You can space the tape to your liking. We opted to keep it simple and added the trim in three spots toward the top. http://bit.ly/2gLS9ml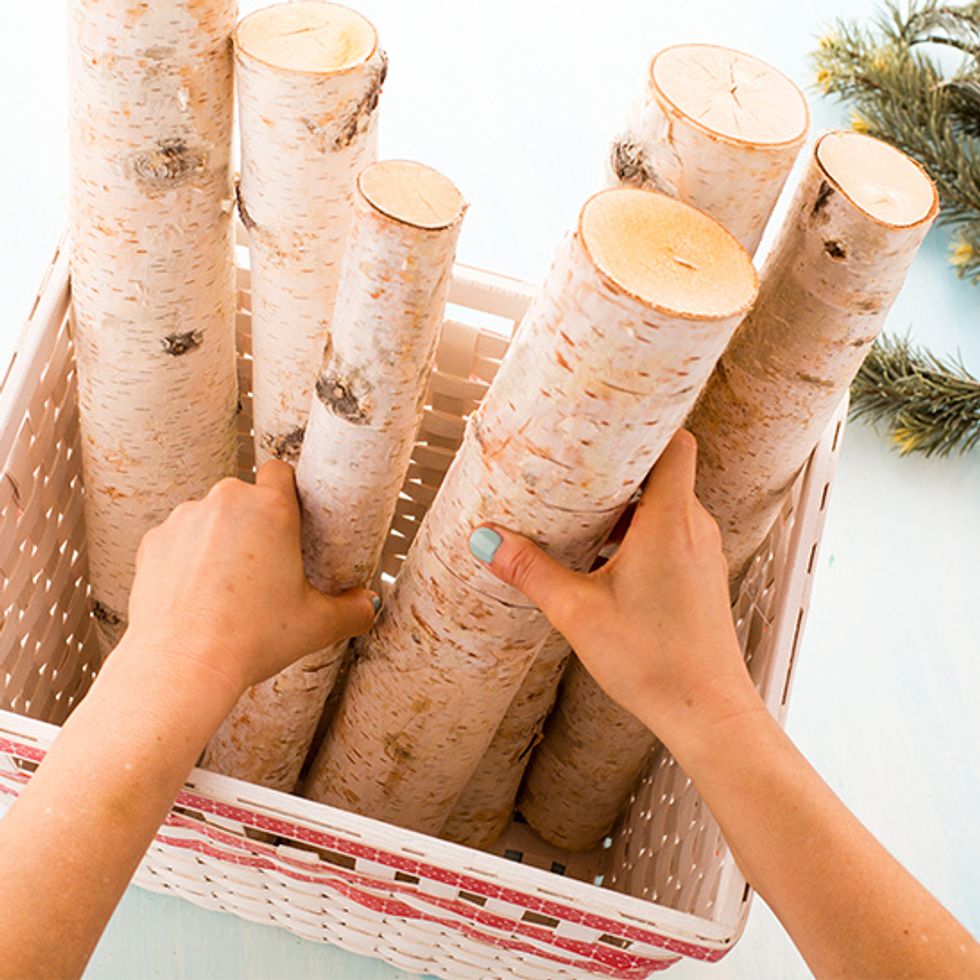 Time to add your holiday *flavor!* Start by arranging the birch logs — these will serve as the foundation of your faux fire basket.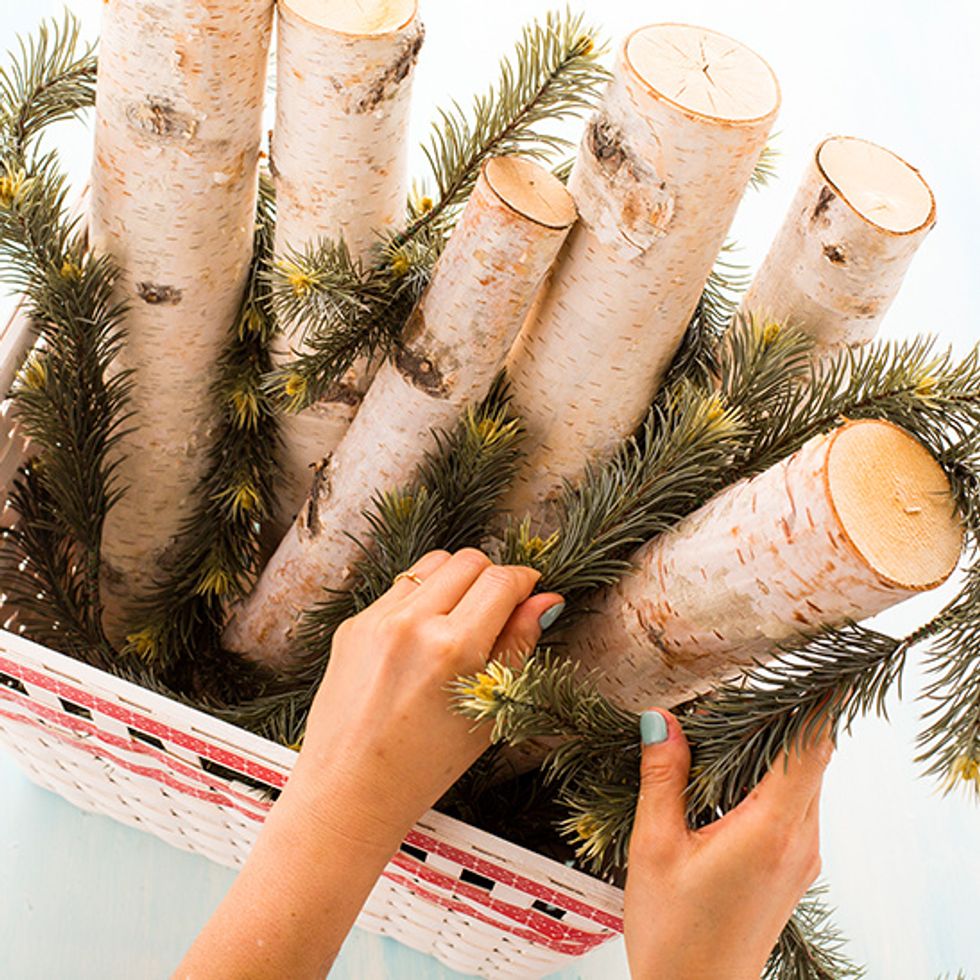 Next, fill in the open spaces with a green garland. (We stocked up on the SMYCKA spruce garland for this foxy faux fire.) http://bit.ly/2gLR3r1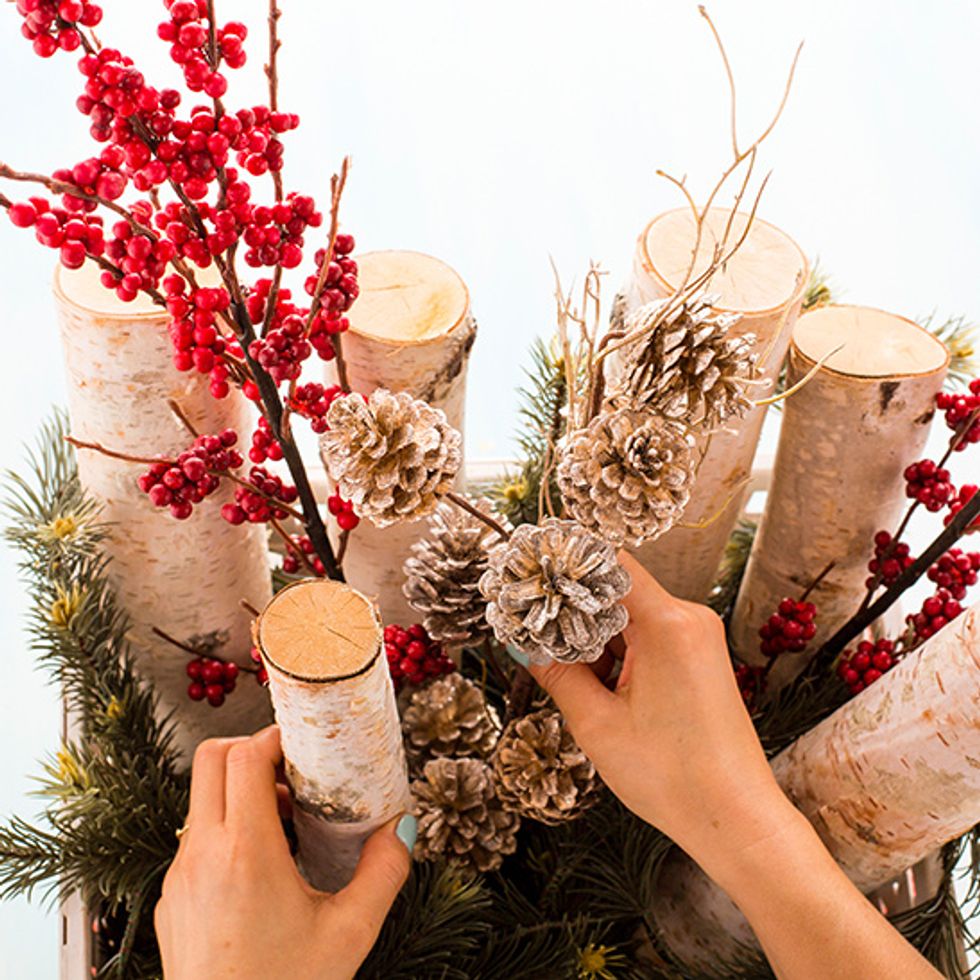 Finish it off by adding your remaining filling. We used artificial holly branches and pine cones. The best part about using fake plants is that they'll be looking fresh all season long.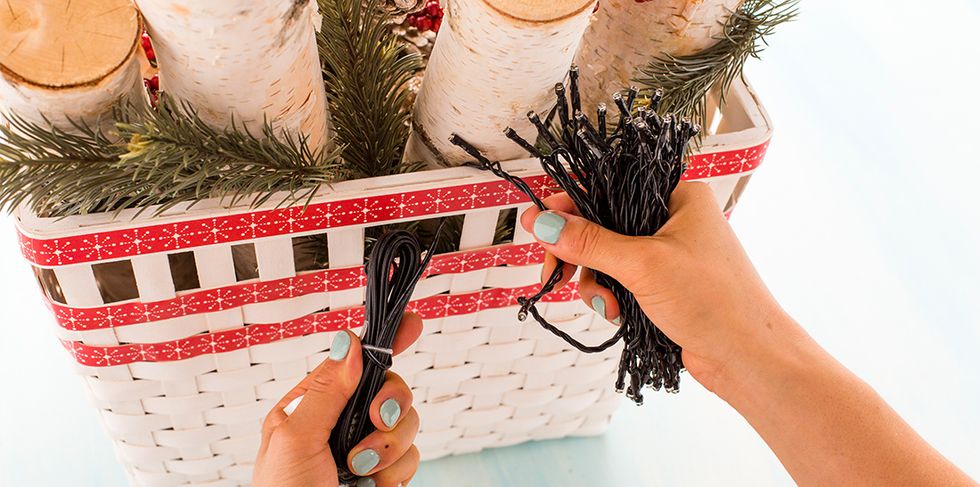 Lastly, wrap holiday lights around the logs, like this KILOMETER light chain. Thread the end of the cord through the back of the basket so you can easily plug it into a socket. http://bit.ly/2gLPqJB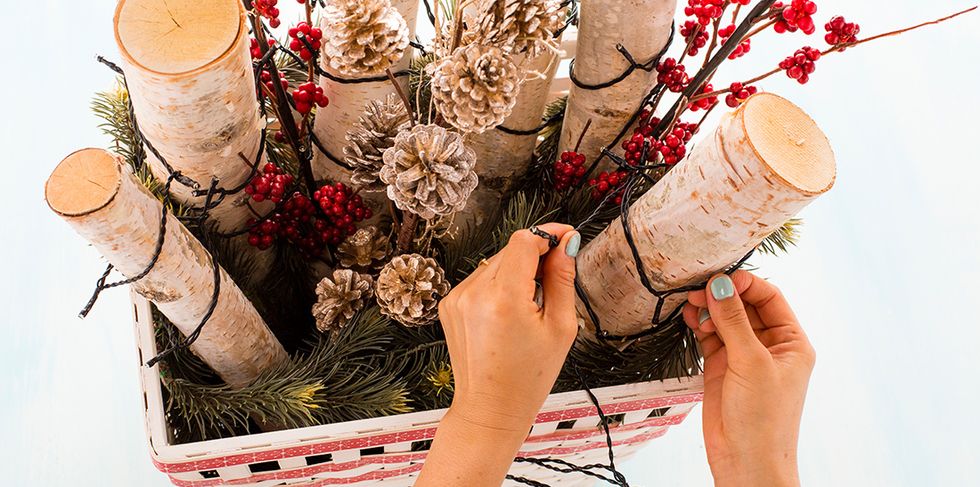 When you add the light chain, you'll want to leave a little extra for the garlands in the front. The loose weaving on the basket allows the lights to shine through for a very dreamy effect.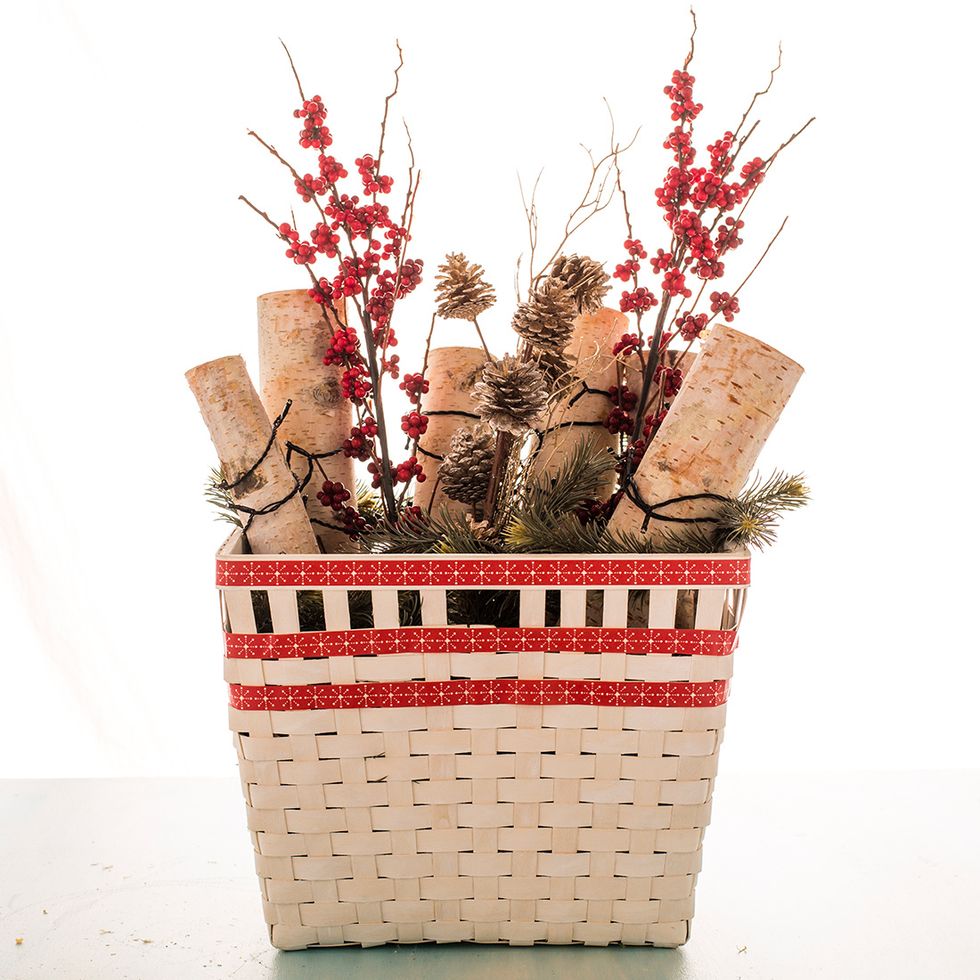 All you need to do is to find a good spot for some nice wood *fire* ambiance and plug in the lights.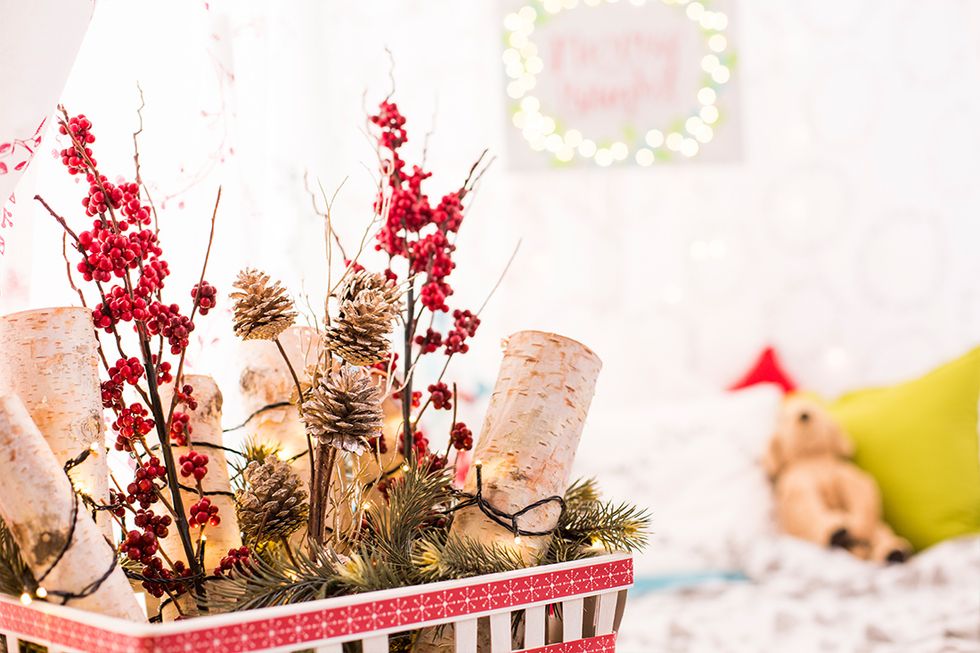 Look at that beautiful glow! Now that's a basket of joy.
You could win a $100 IKEA gift card if you take a photo of your most creative holiday LED creation and share it tagging @ikeausa + using #MyHoliDIY. Get the full contest details at www.myholidiy.com.
KNARRA basket, white
KILOMETER light chain
VINTER 2016 tape
SMYCKA artificial garland, spruce
scissors
birch logs
other filling: holly branches, pine cones, etc.
B+C
We are the team behind B+C Guides. Feel free to message us if you have any questions or see something that could be improved!