How to create a father's day card with pieced stamping
Create a Father's Day Card With Pieced Stamping
39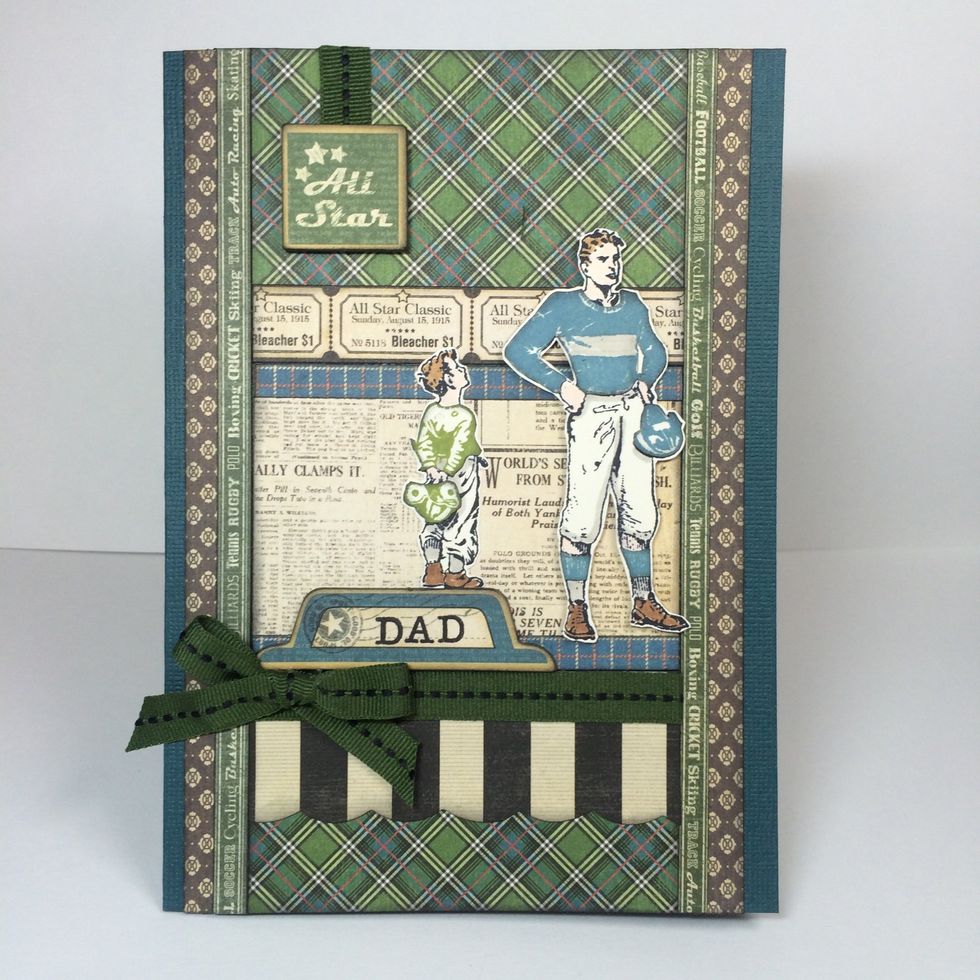 A great card for Dad on Father's Day or birthday.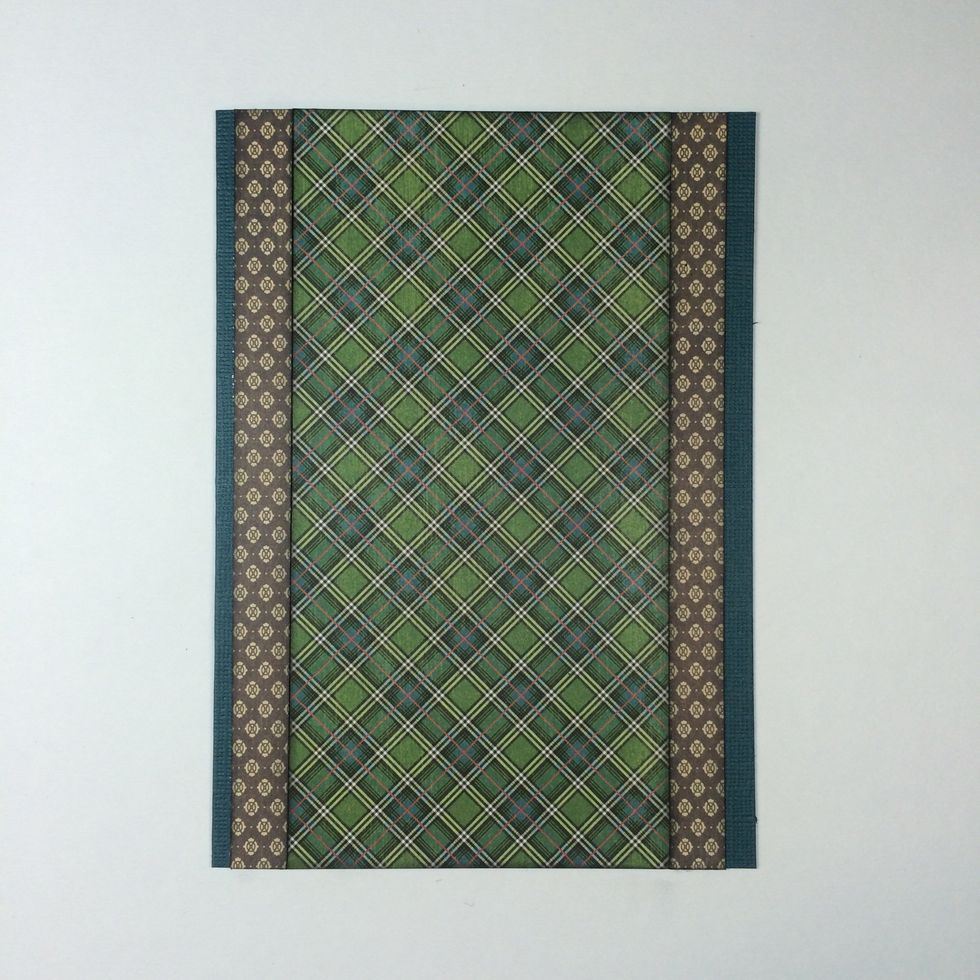 Cut a blue card stock base for a 5" x 7" card. Cut green plaid paper ("Big Score") 3 1/2" x 7" and two strips of black print ("Game Day") 1/2" x 7" each. Ink edges with Black Soot & adhere to base.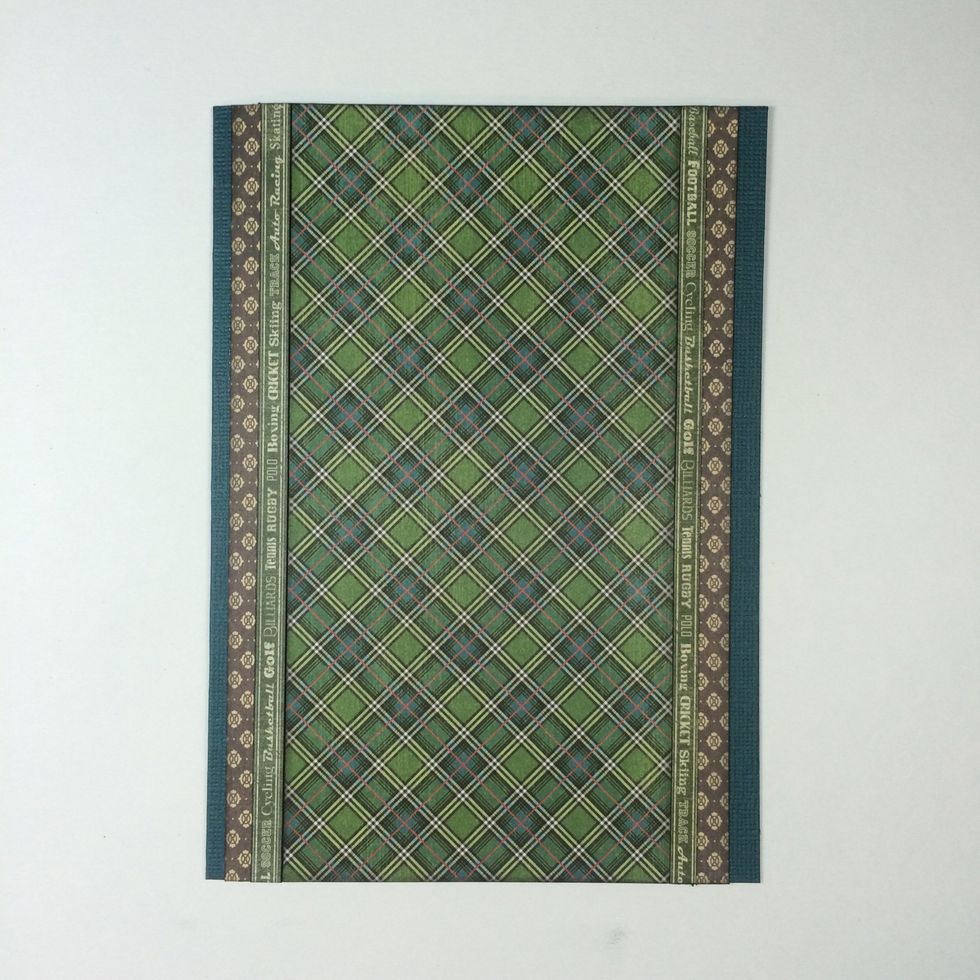 Cut two thin green strips from Number 1 Fan paper (7" long). Ink edges & adhere down both sides.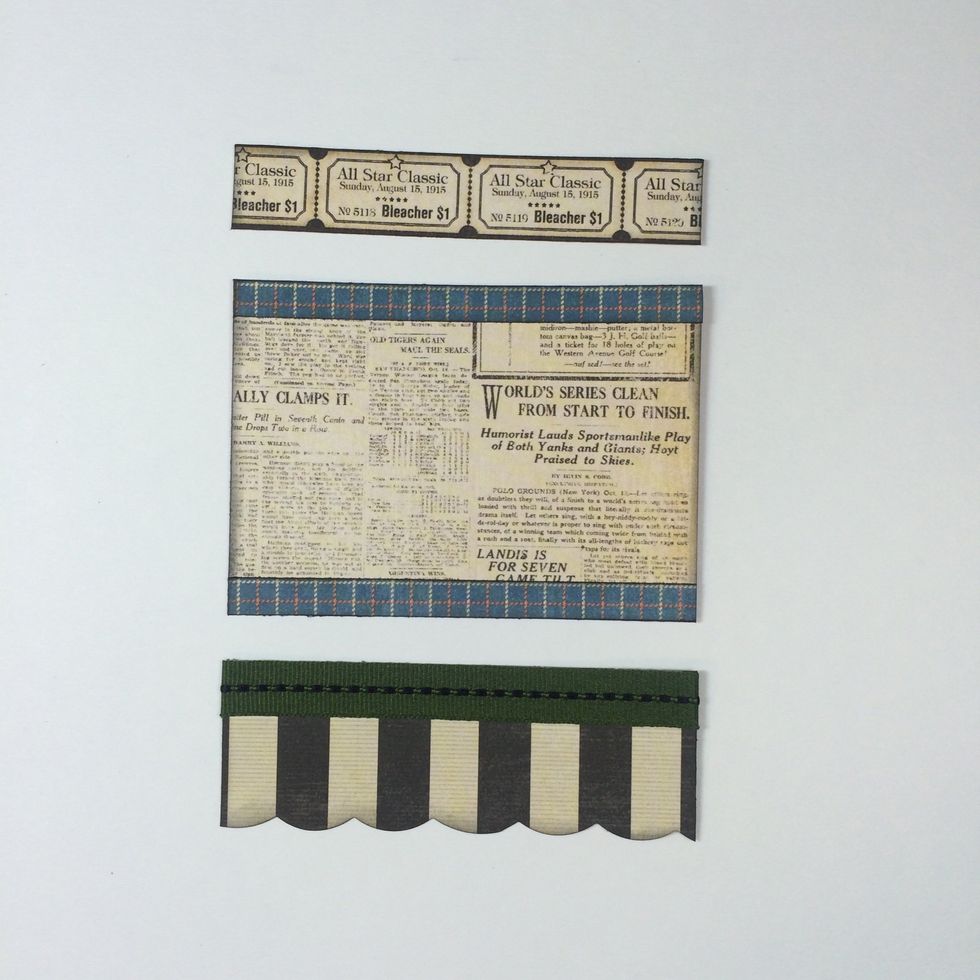 Cut a 3 1/2" x 2 1/2" piece from Newsworthy. Cut 2 strips 3 1/2" x 1/4" from Cheer On. Cut tickets from Number 1 Fan 3 1/2" long. Cut black stripe 3 1/2" x 1 1/4". Scallop cut. Adhere green ribbon.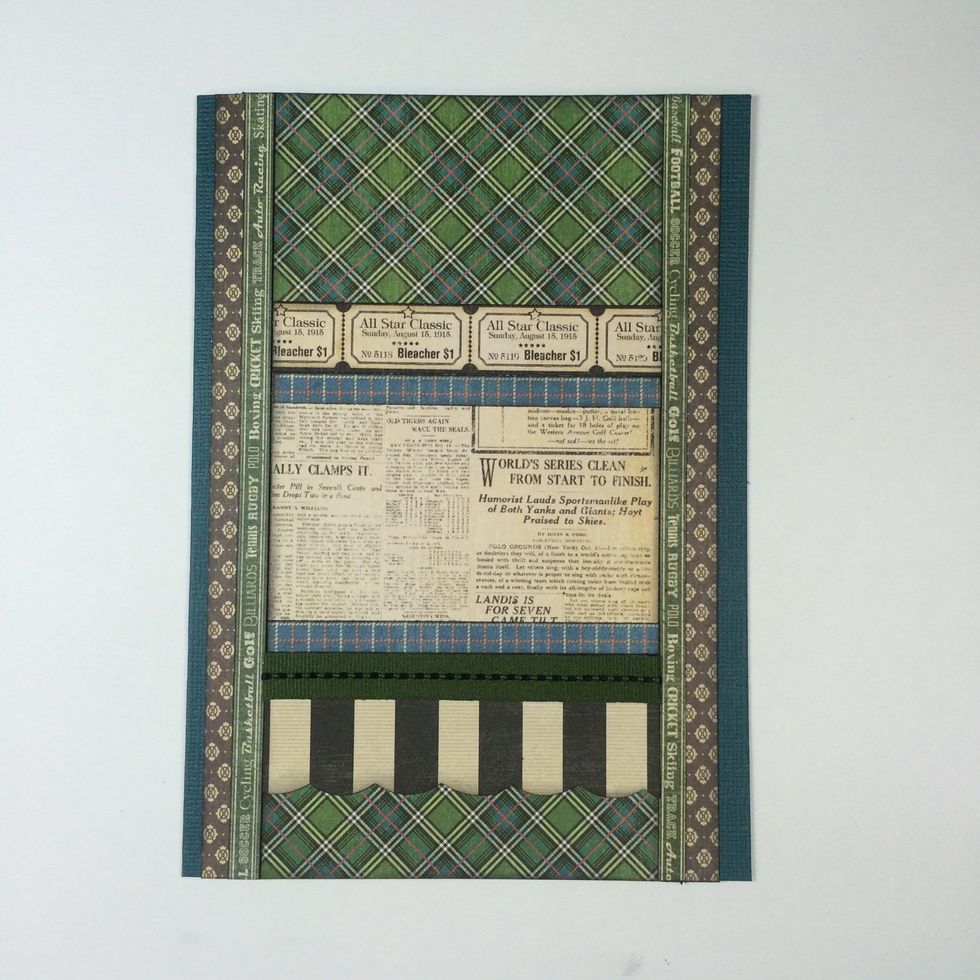 Adhere elements to card front as shown.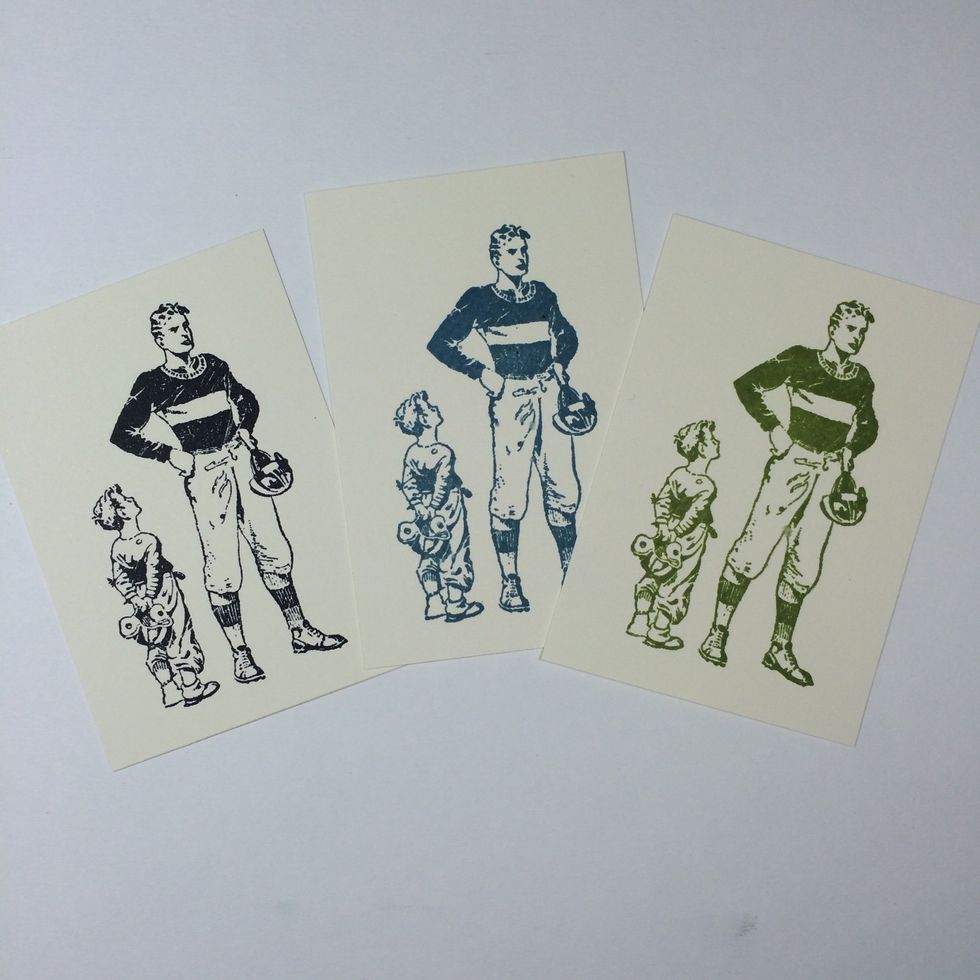 Stamp image three times in three ink colors.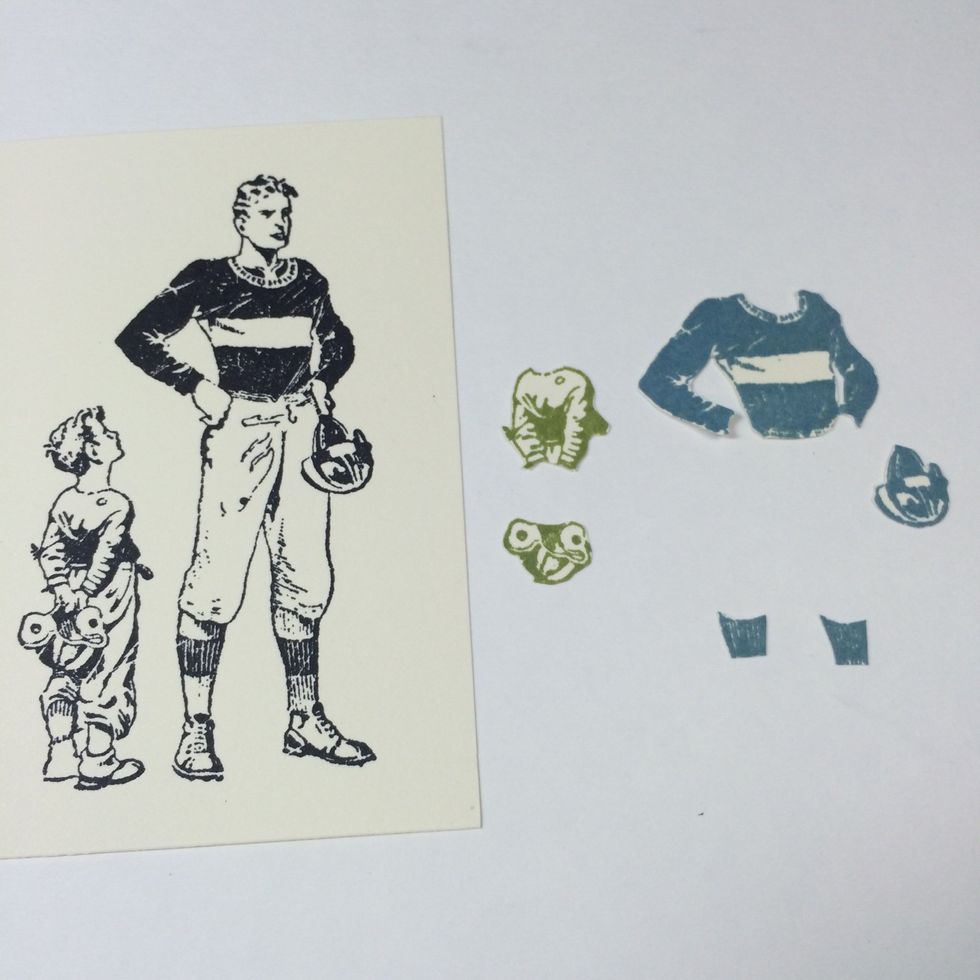 Using the black one as your base image, cut closely around desired pieces from the other two stamped images.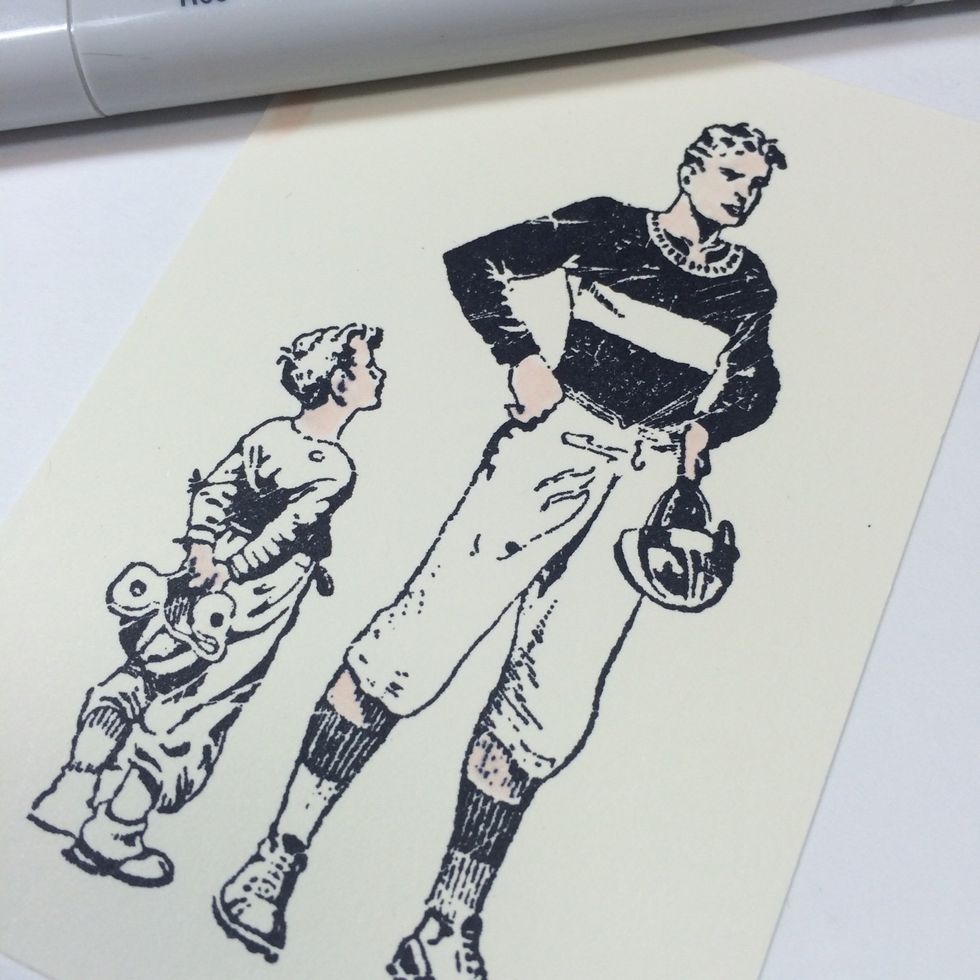 Use markers to color skin.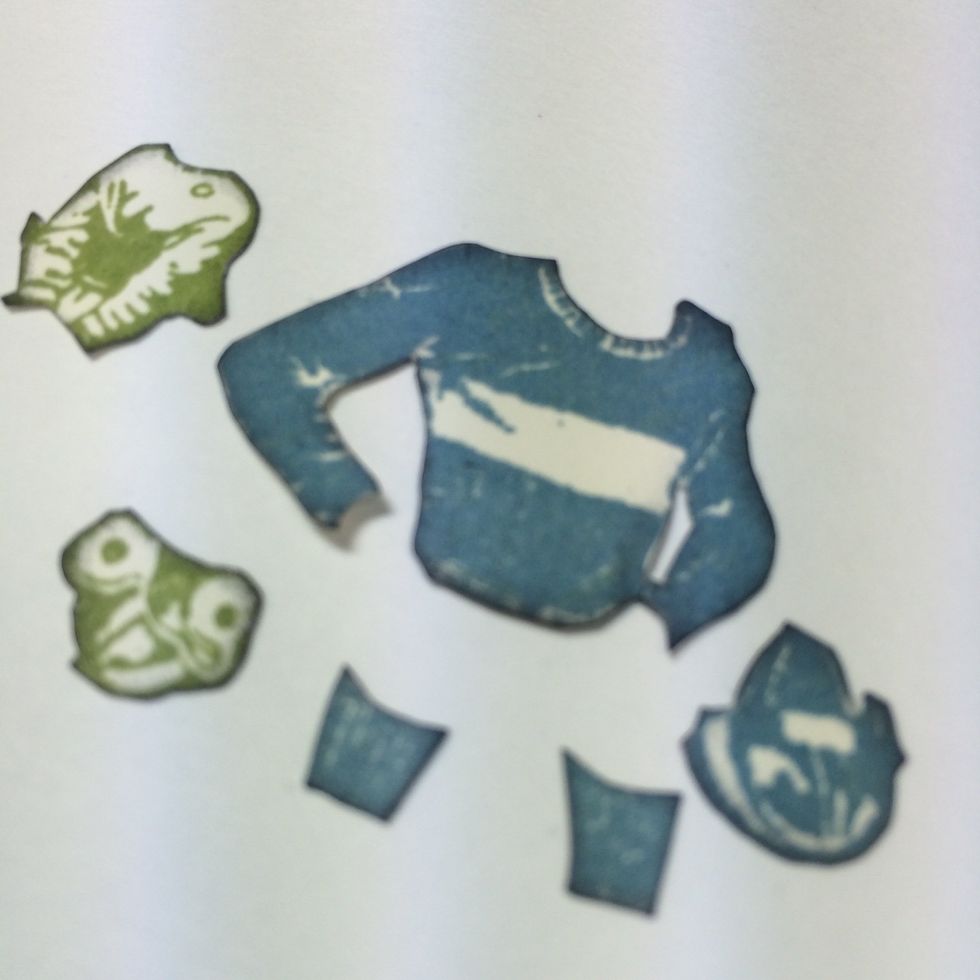 Ink edges of small cut-outs.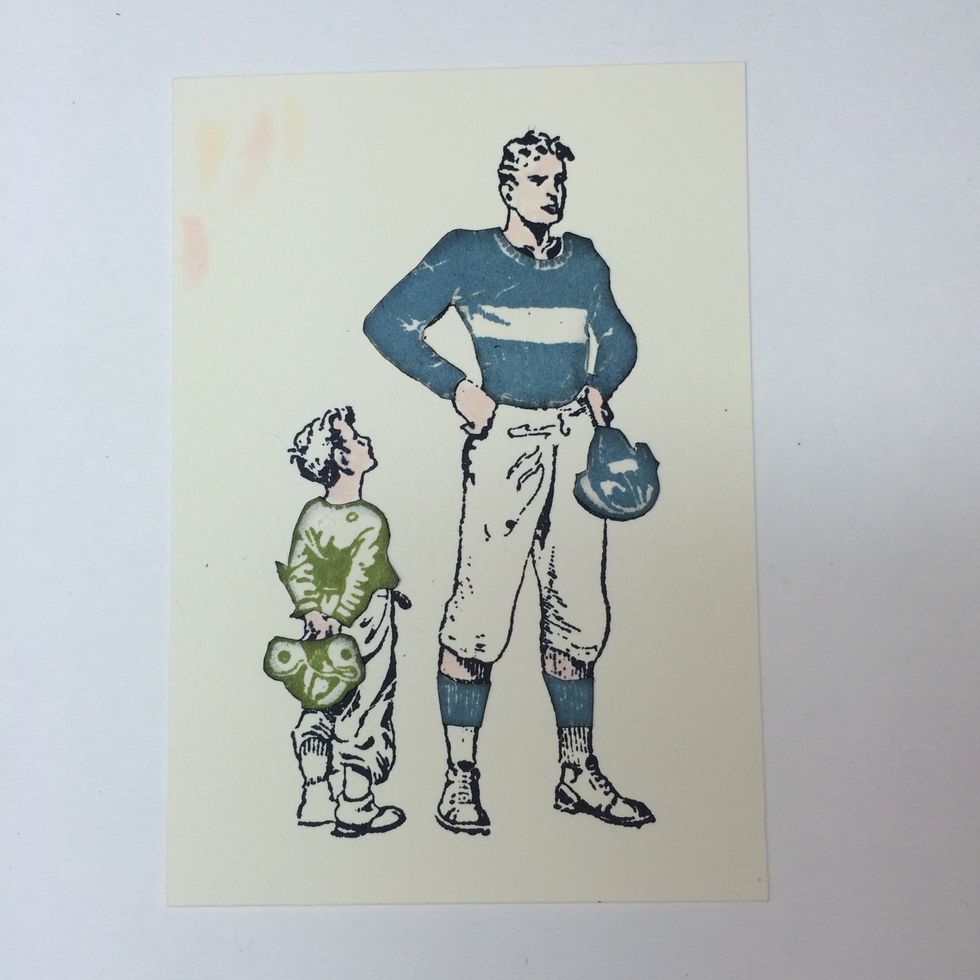 Adhere cut-outs over black base image.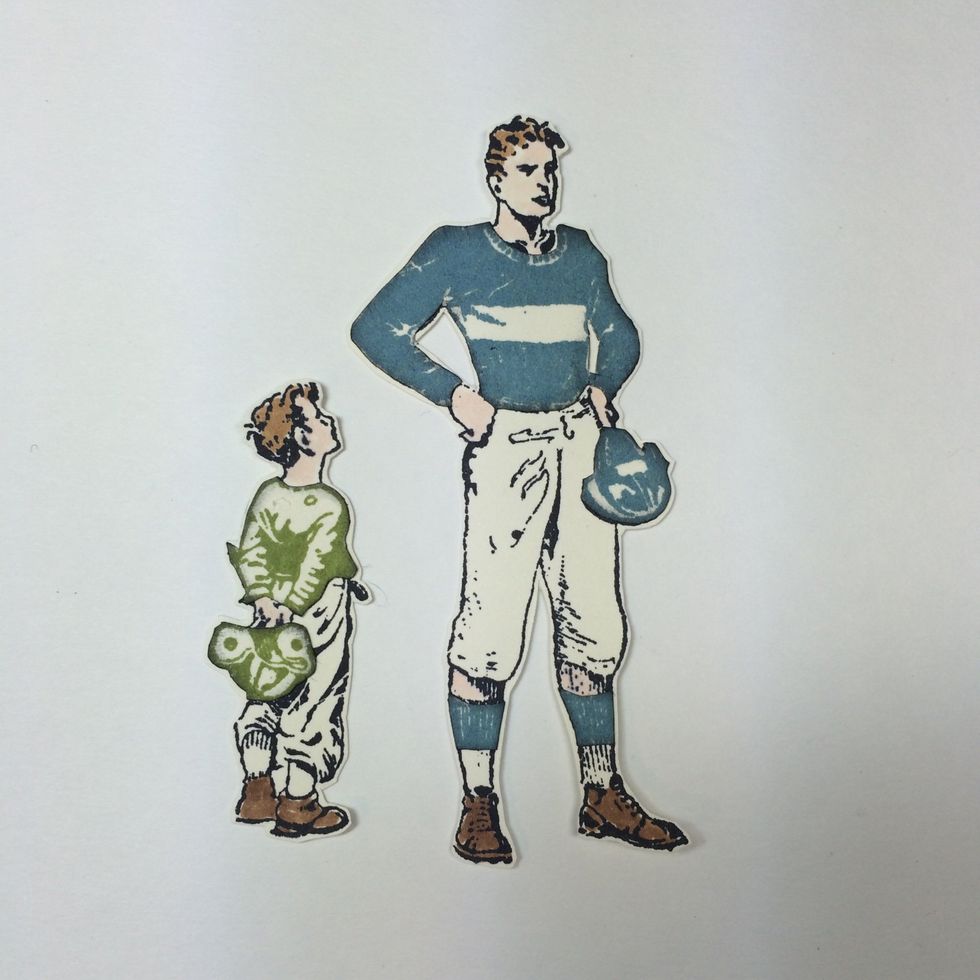 Use markers to color hair and shoes as desired. You can add soft gray shading with a marker for more dimension. (shown in step 15). Cut out boy & man closely.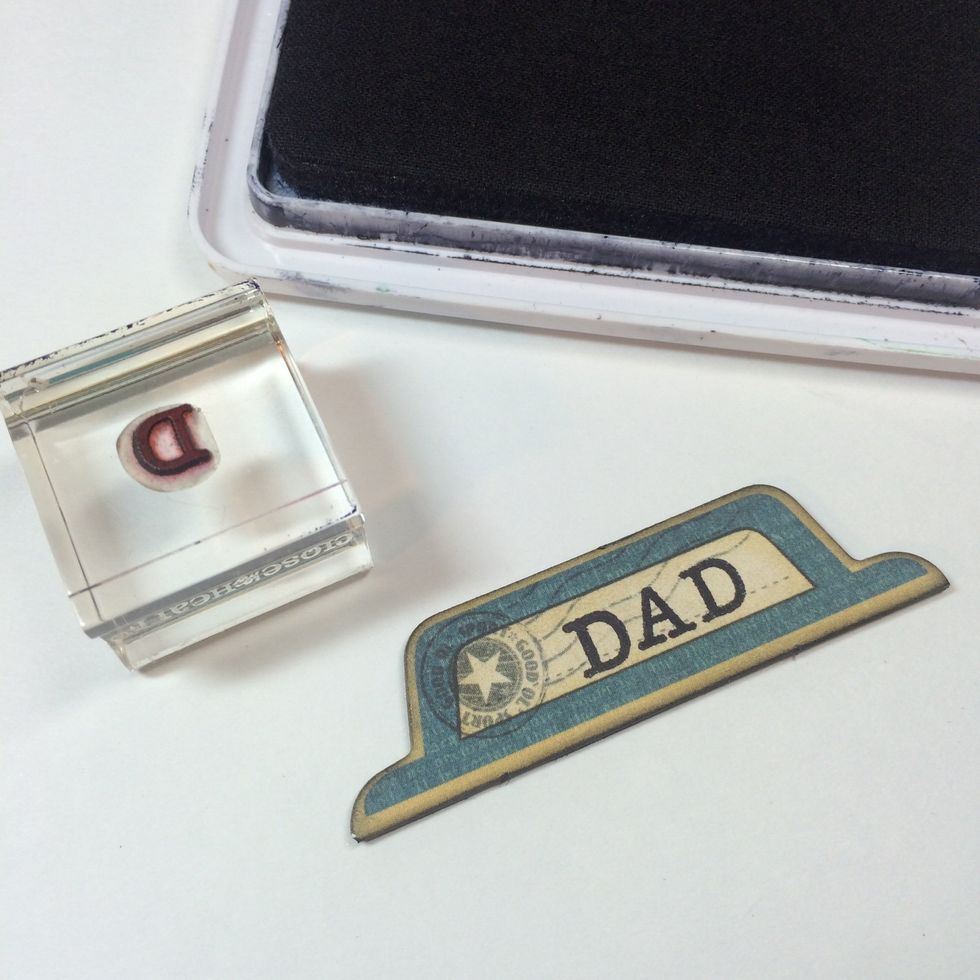 Use a small alphabet stamp to stamp DAD onto chipboard piece.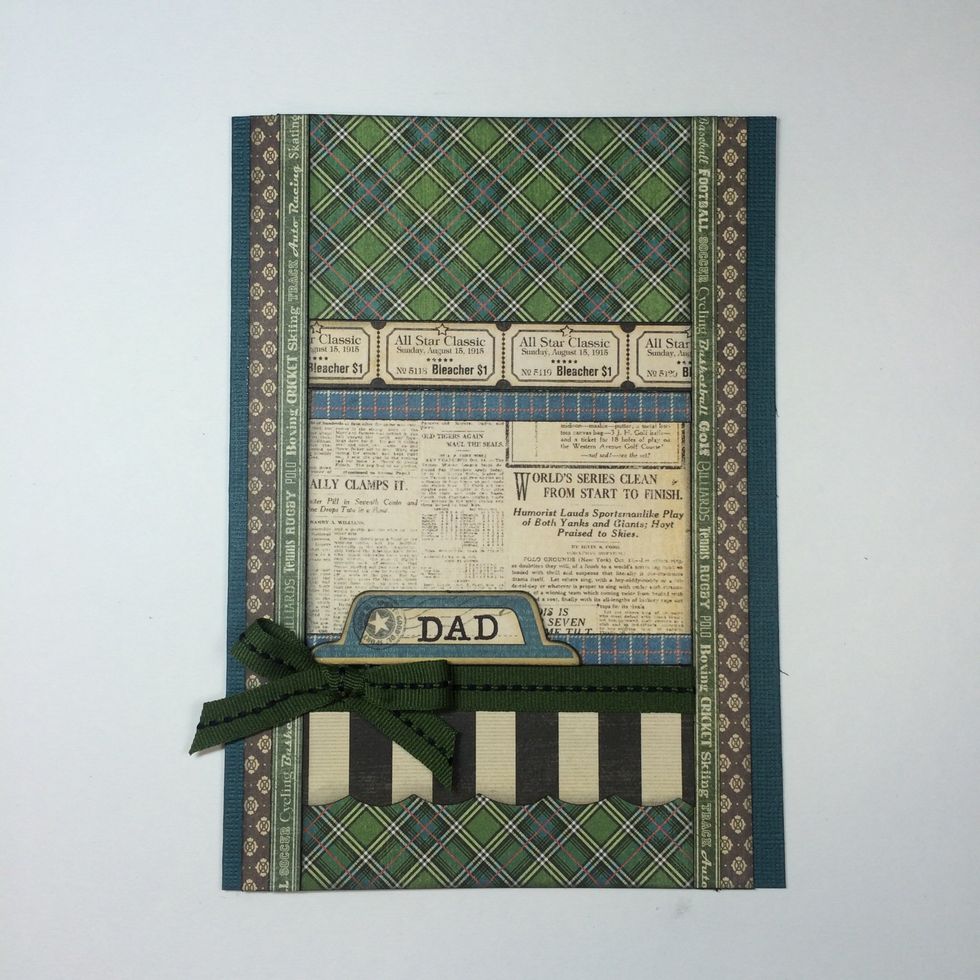 Adhere DAD piece to card. Add a ribbon tied in a simple bow below it.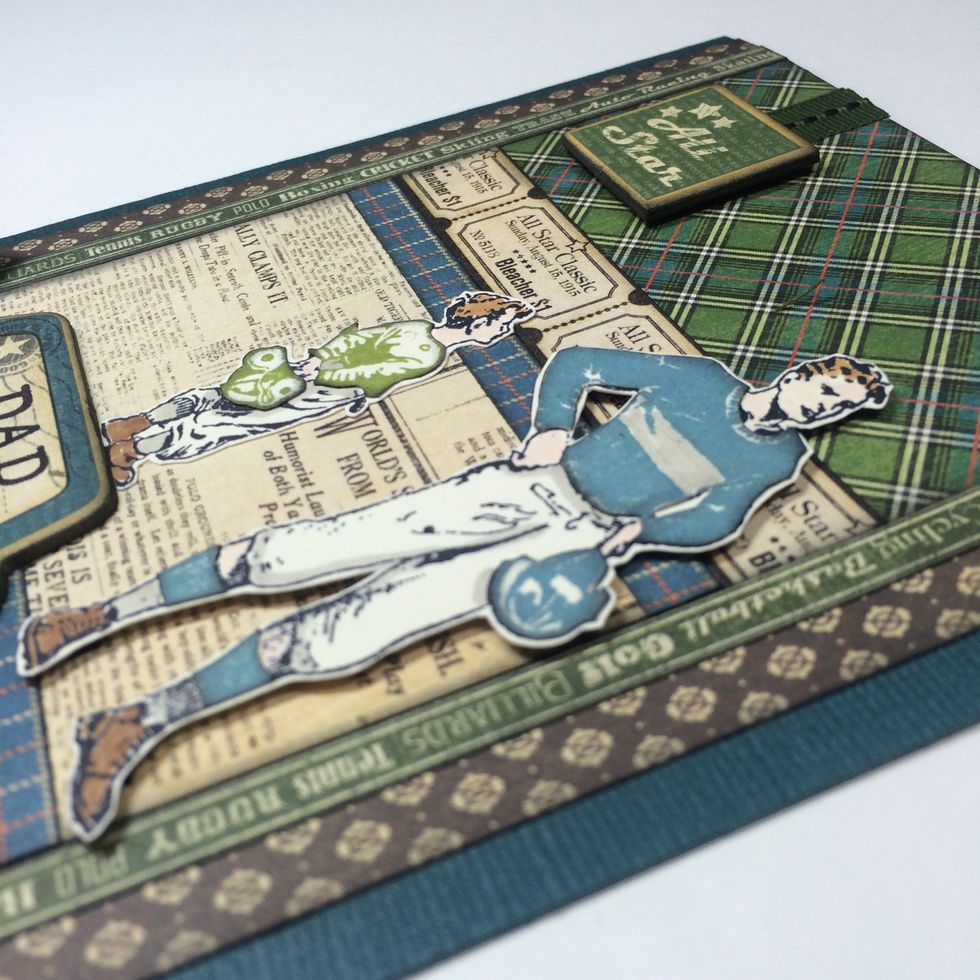 Adhere boy and man to card. I used foam tape to pop up the man for added dimension.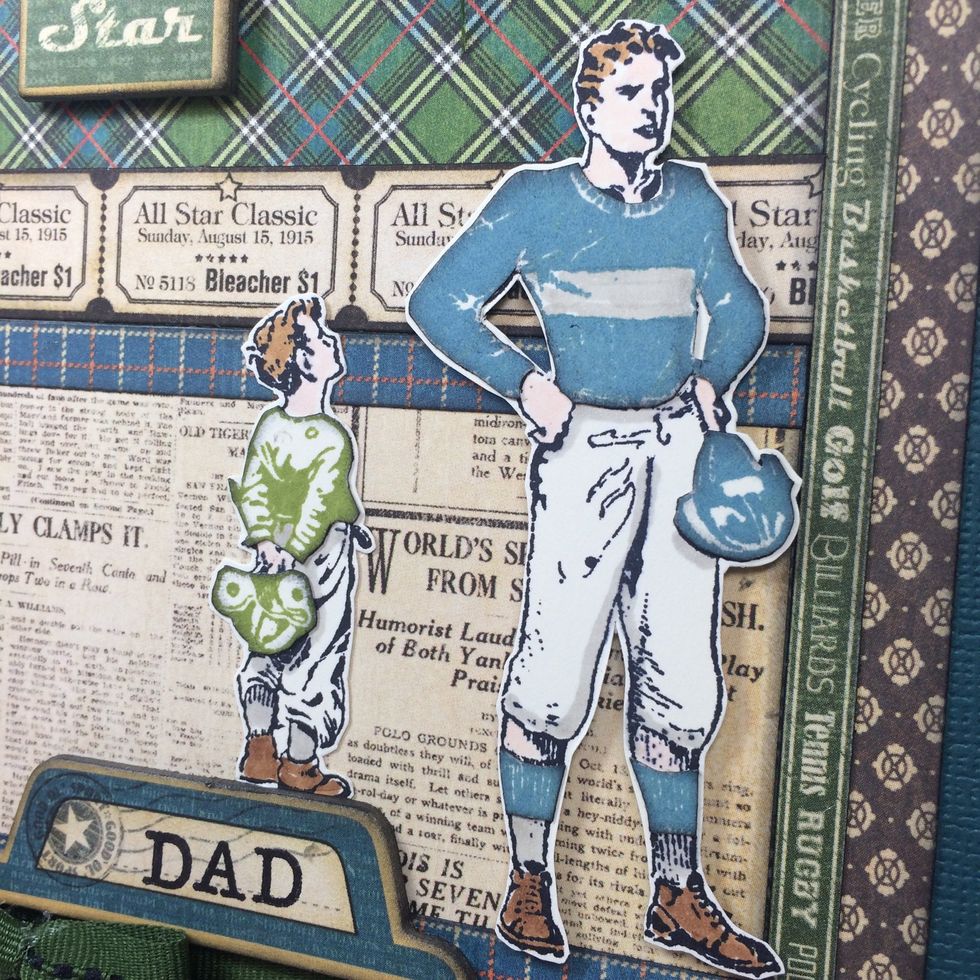 The gray shading really adds depth to the stamped images.
I use Fabri-Tac when adhering ribbon to ribbon like this.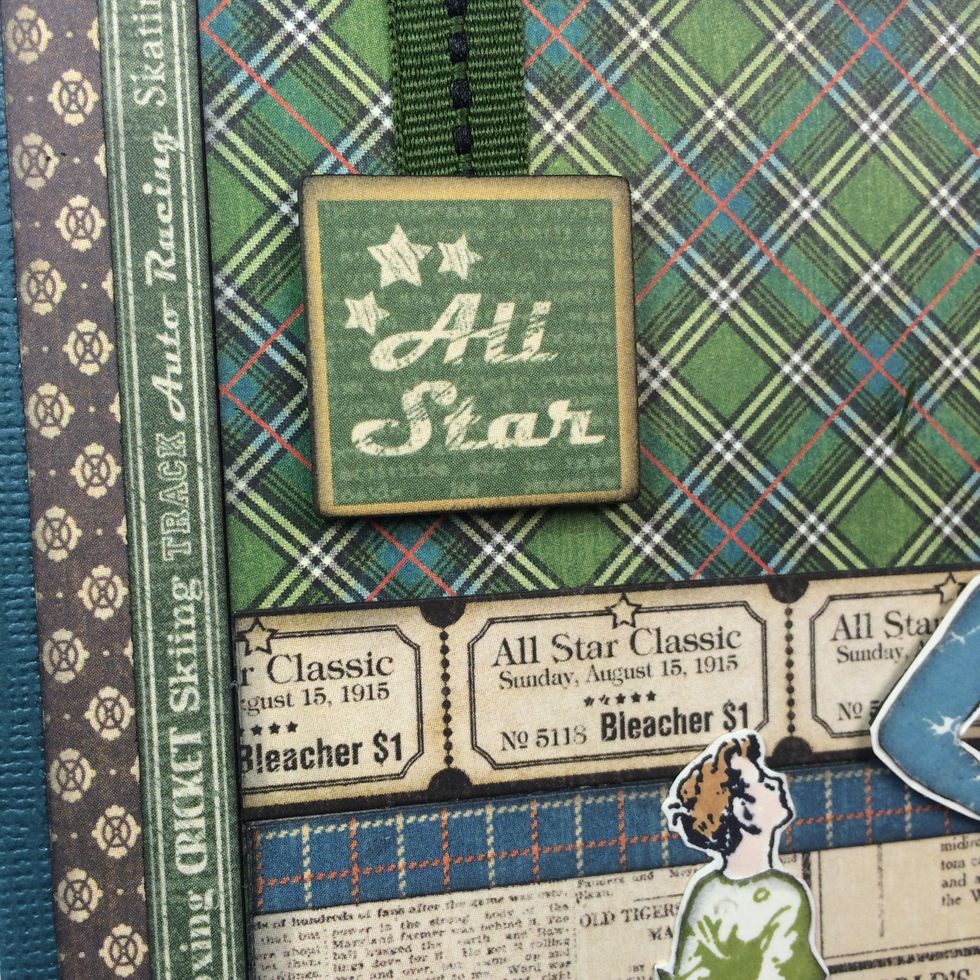 Add a chipboard tag and short piece of ribbon in upper left corner of card.
Your card is done!
Graphic 45 8x8 "Good 'Ol Sport@ papers
"Good 'Ol Sport" Chipboard 2
Core-dinations Signature Series cardstock
Hampton Art cling stamp set "Good 'Old Sport"
Alcohol Markers
Archival ink pads
Tiny Typewriter alphabet stamps
Black Soot Distress Ink and blending tool
Ribbon
Foam tape & adhesive
Good 'Old Sport Patterns & Solids