How to create a famous/infamous (matchbook) foldable
Create a Famous/Infamous (Matchbook) Foldable
184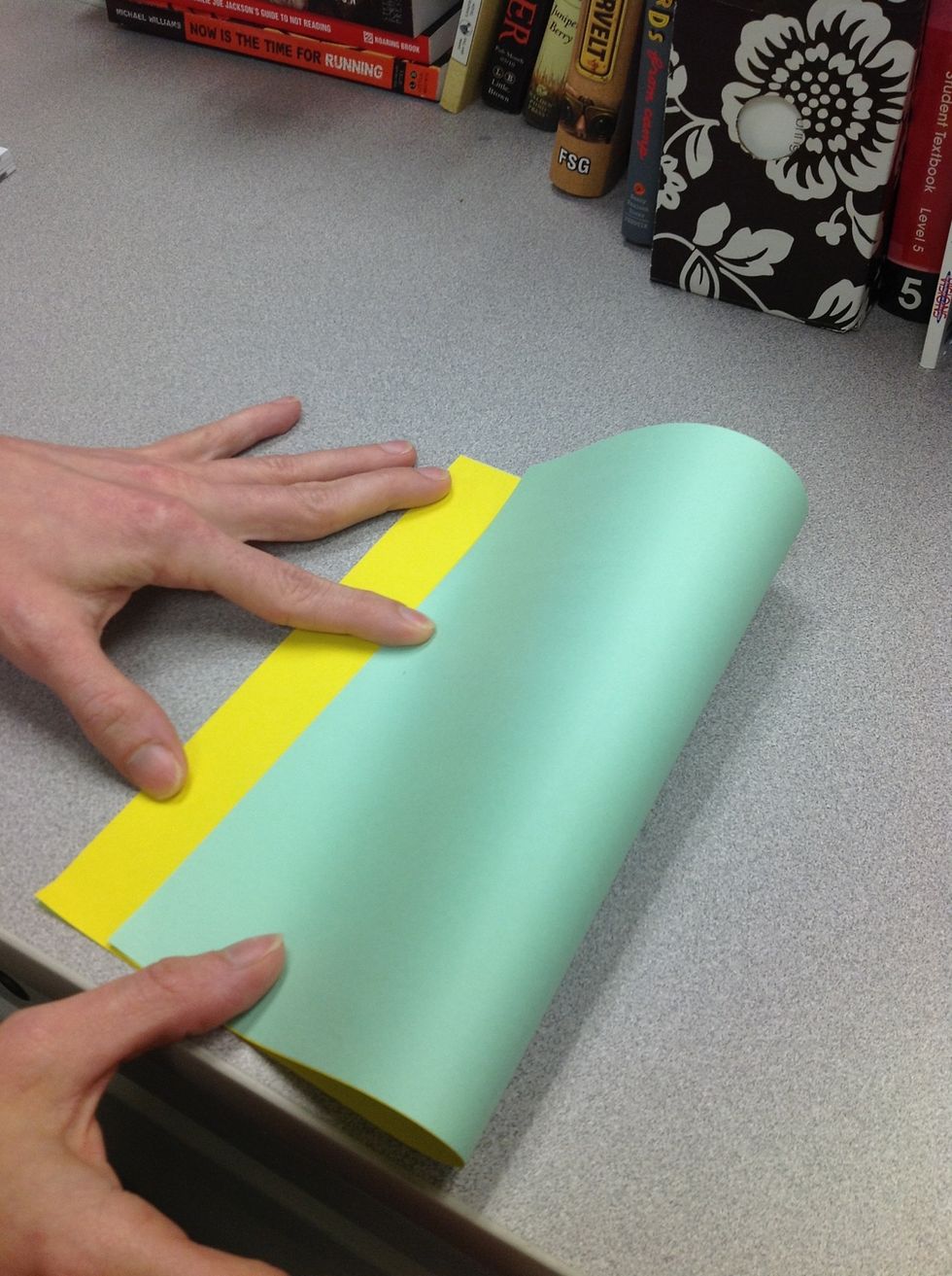 Fold a sheet of paper like a hamburger, but fold it so that one side is about an inch longer than the other.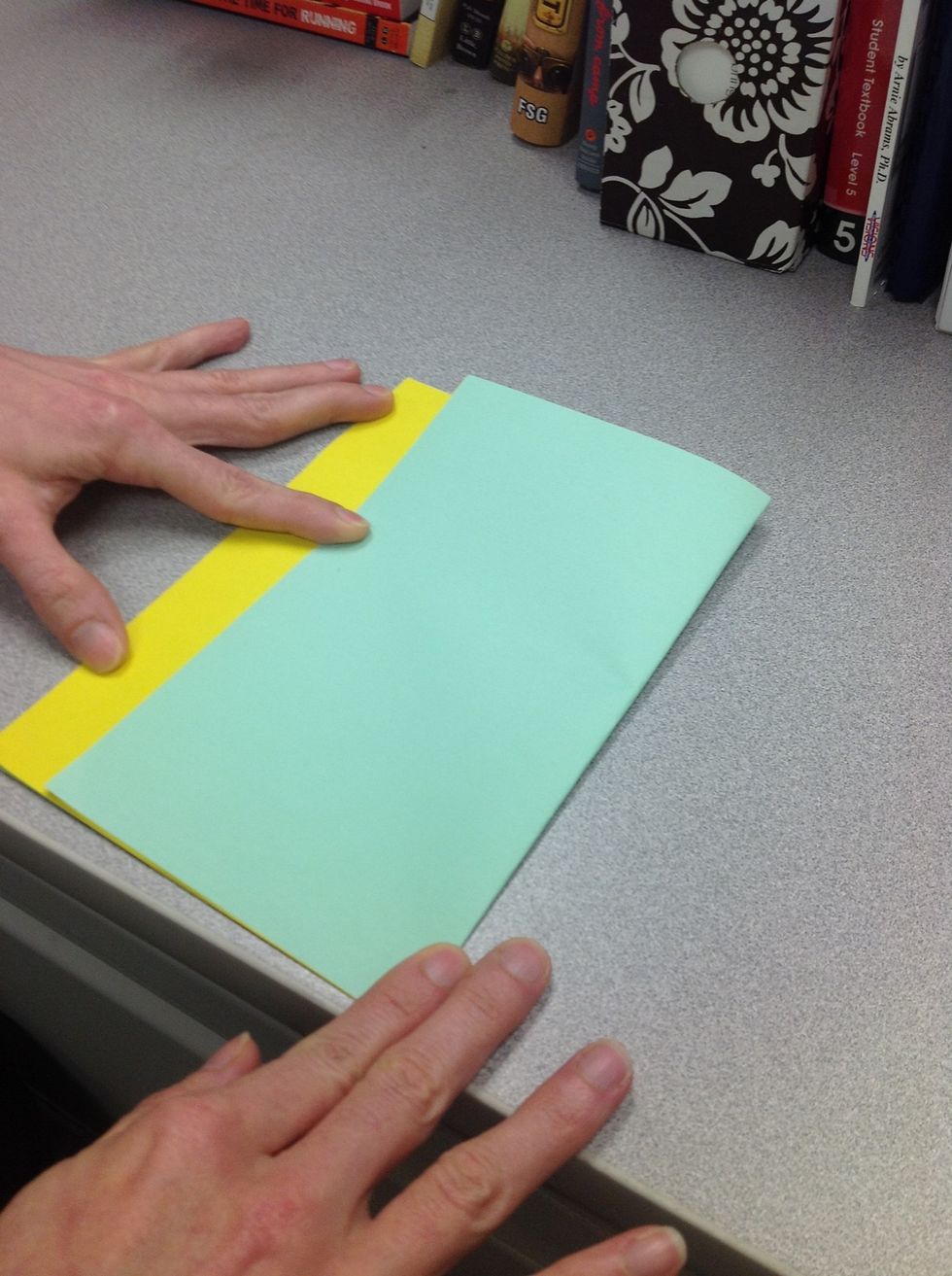 Crease well.
Fold the one-inch tab over the short side to form an envelope-like fold.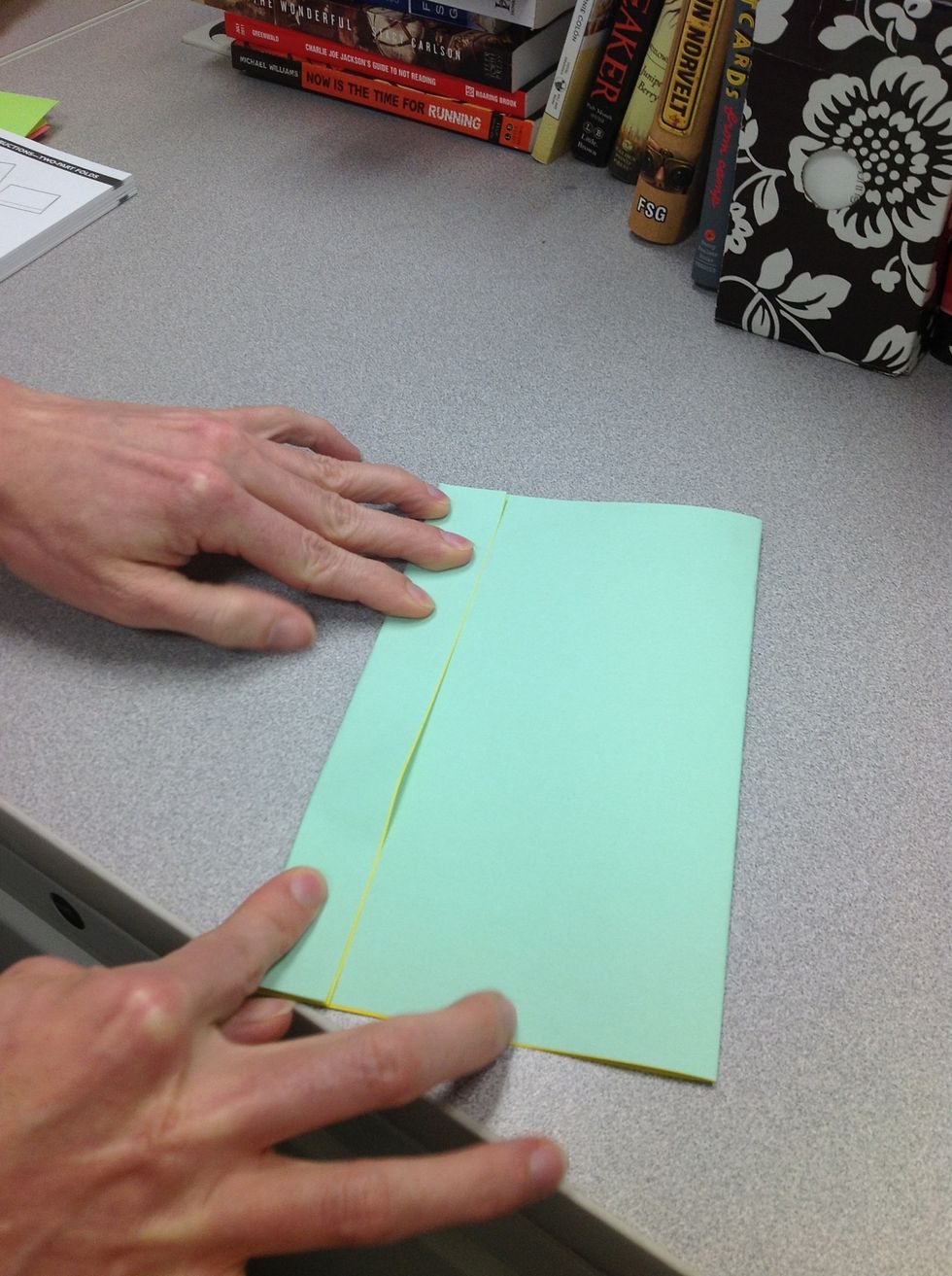 Crease well.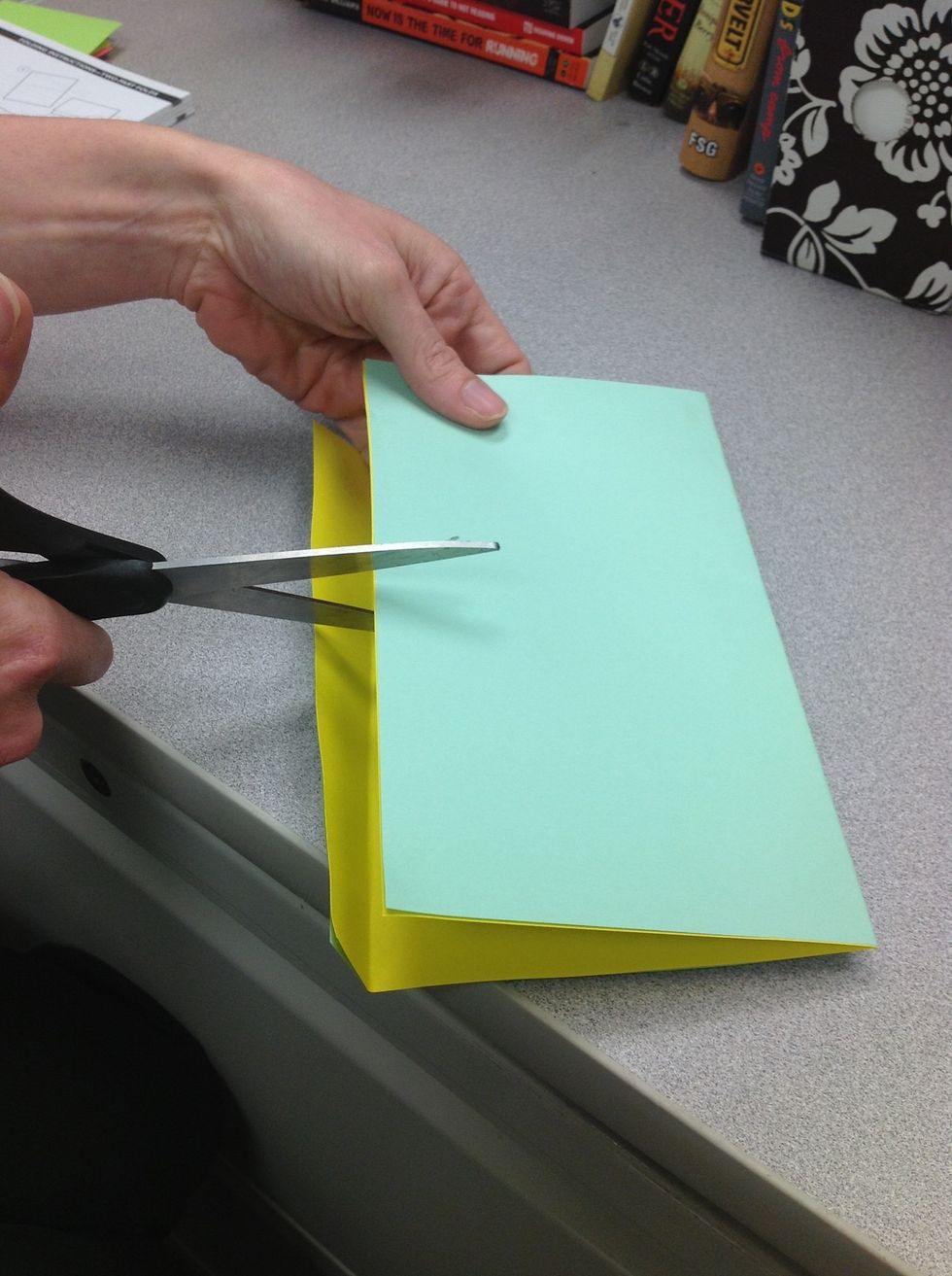 Cut the front flap towards the "mountain top" to create two flaps.
Note: Project can be altered for more than two flaps by making multiple cuts to the mountain top.
Use the one-inch flap to record the topic of the project. Label the two large flaps with two headings related to that topic.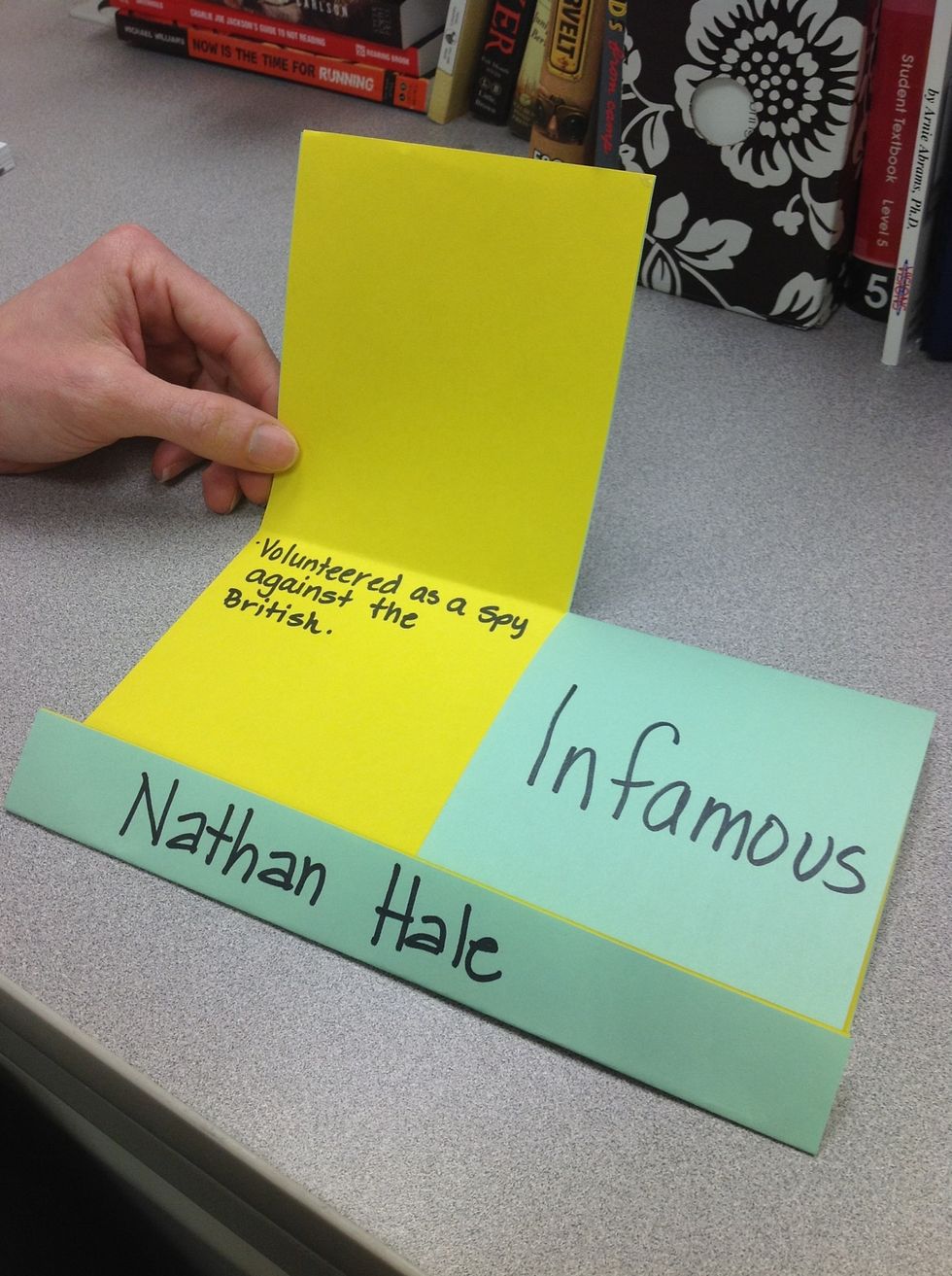 Students can record information related to the topic under the appropriate flap.
1.0 8 1/2 x 11 paper
1.0 Scissors
1.0 Marker