Create a Fall Theme Mini Album by Roxanne D.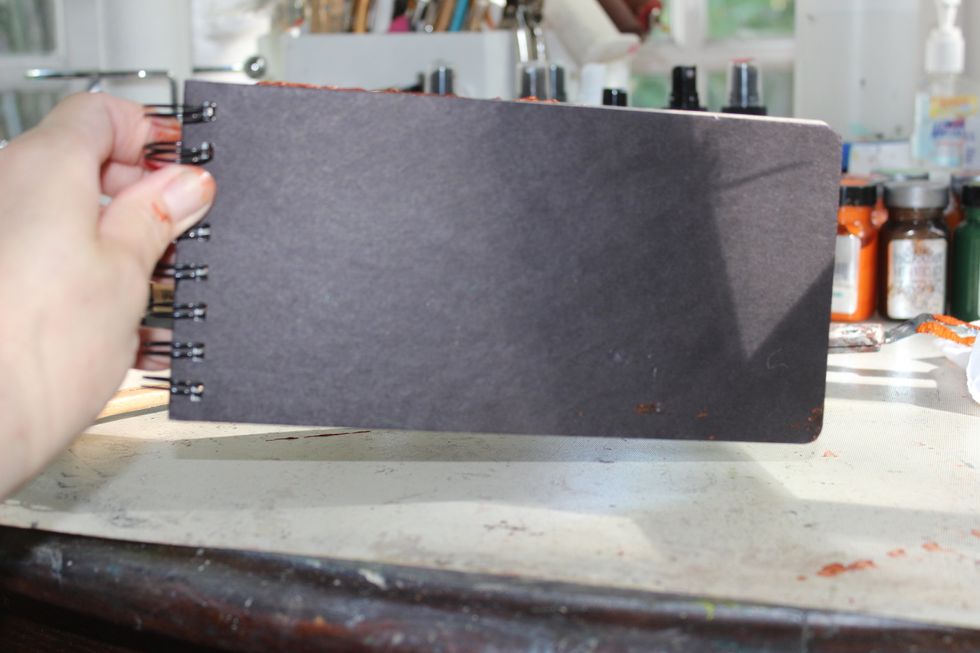 I used a Basically Bare Krafty Keepsake Mini Album.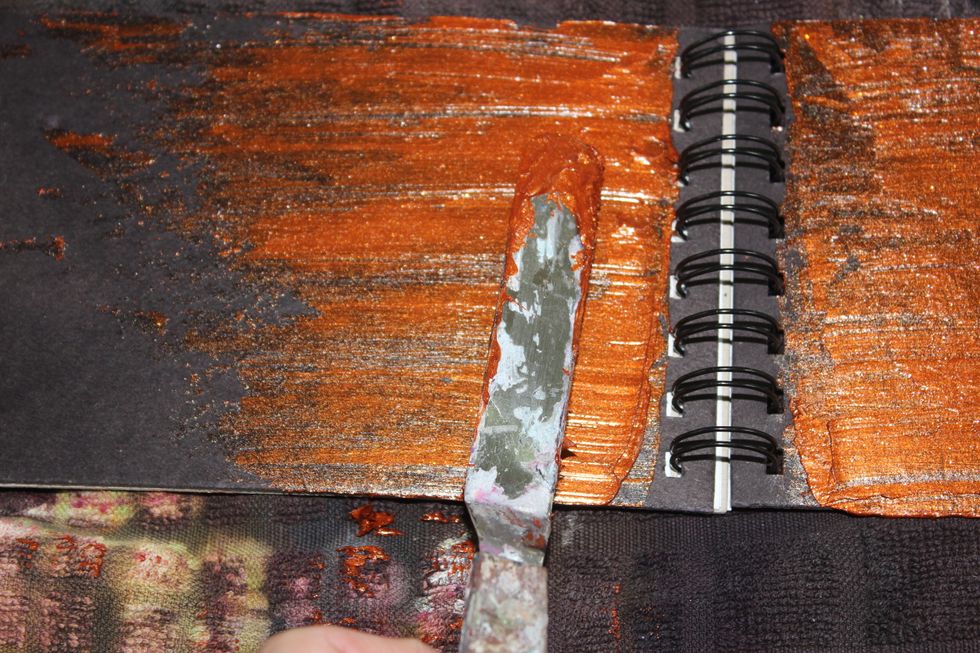 Using a palette tool I sparkled the front and back cover with Sorbet in Kenyan Copper.
As soon as I applied the sorbet and before it dries go ahead and press a stamp over the paint. I only did this to the front, inside front, and inside back covers.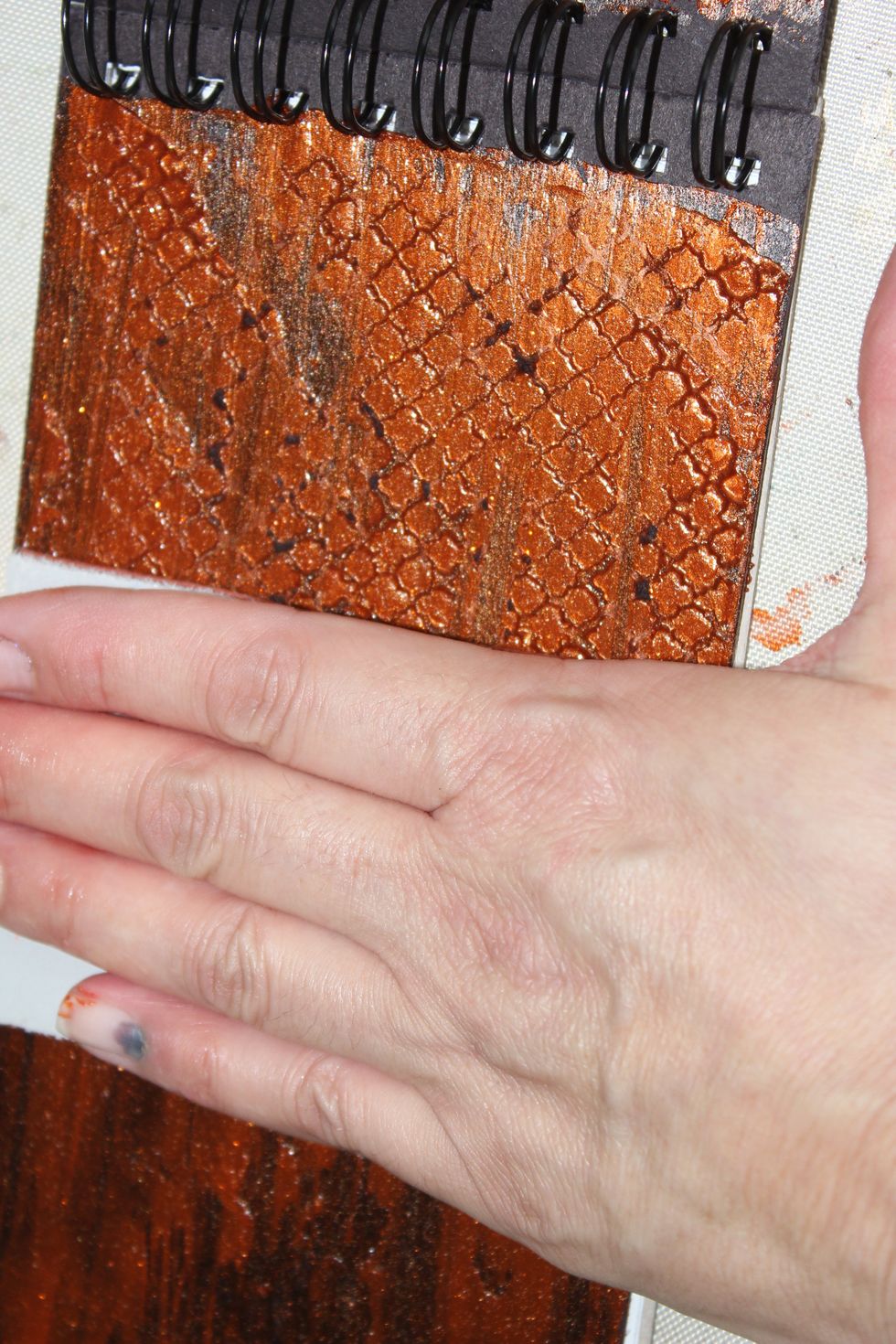 You will imprint the stamps design on the surface.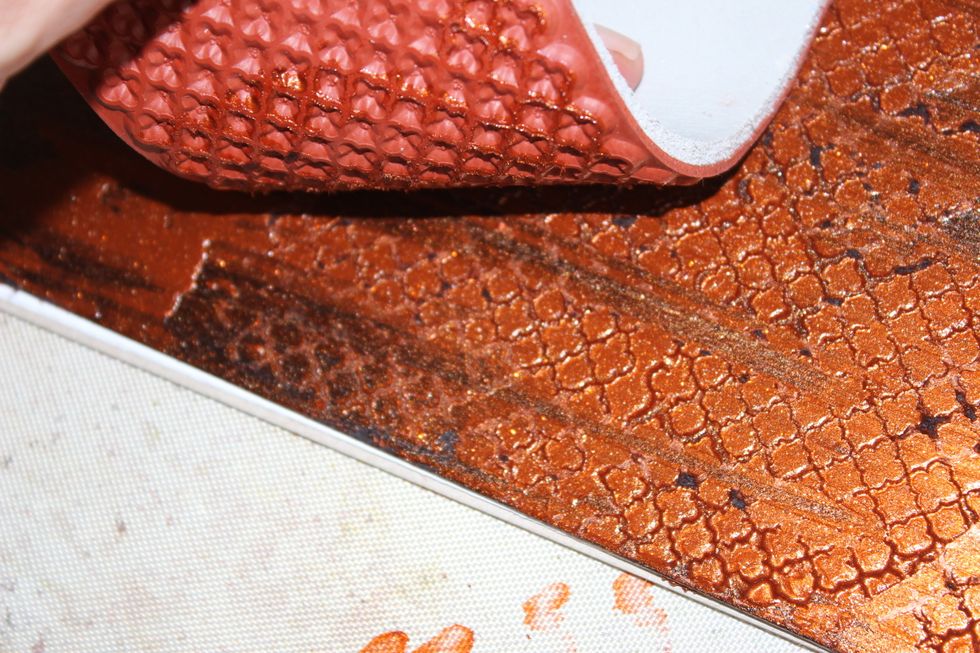 You have to be daily quick with it, as our products dry quick.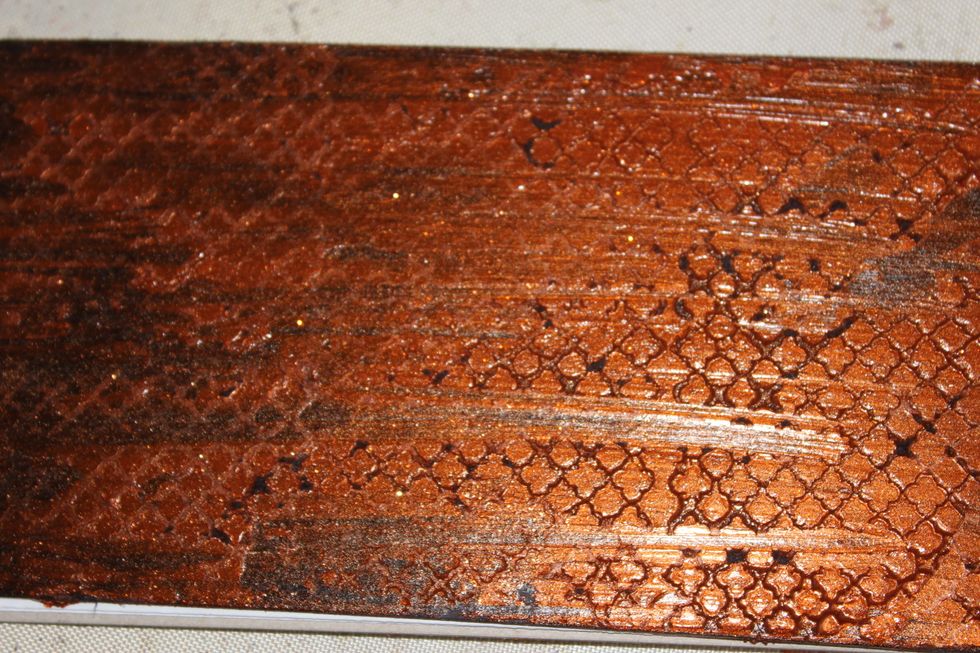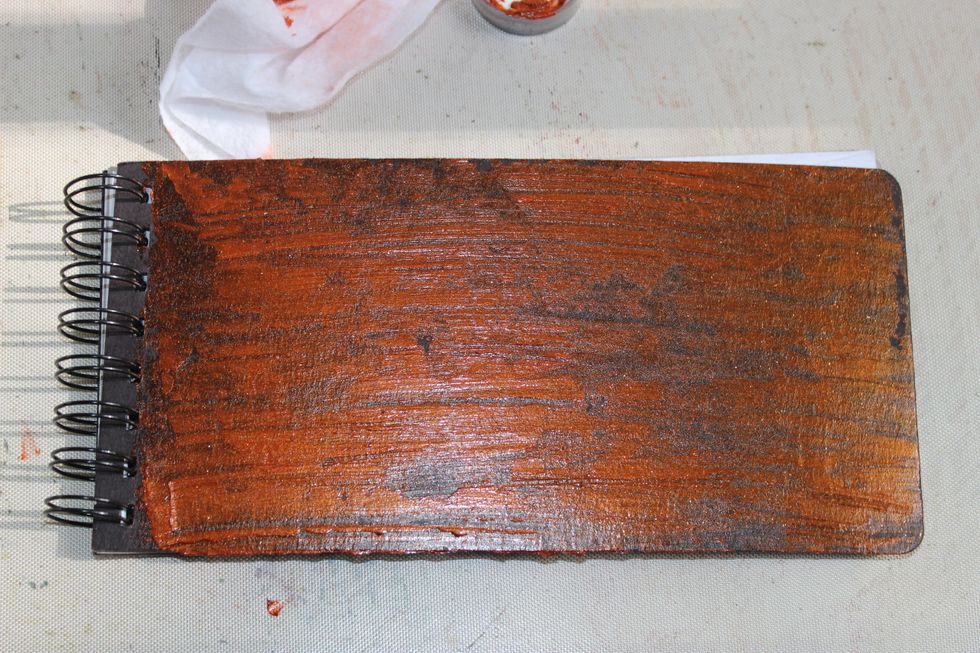 I left the back of the mini like this.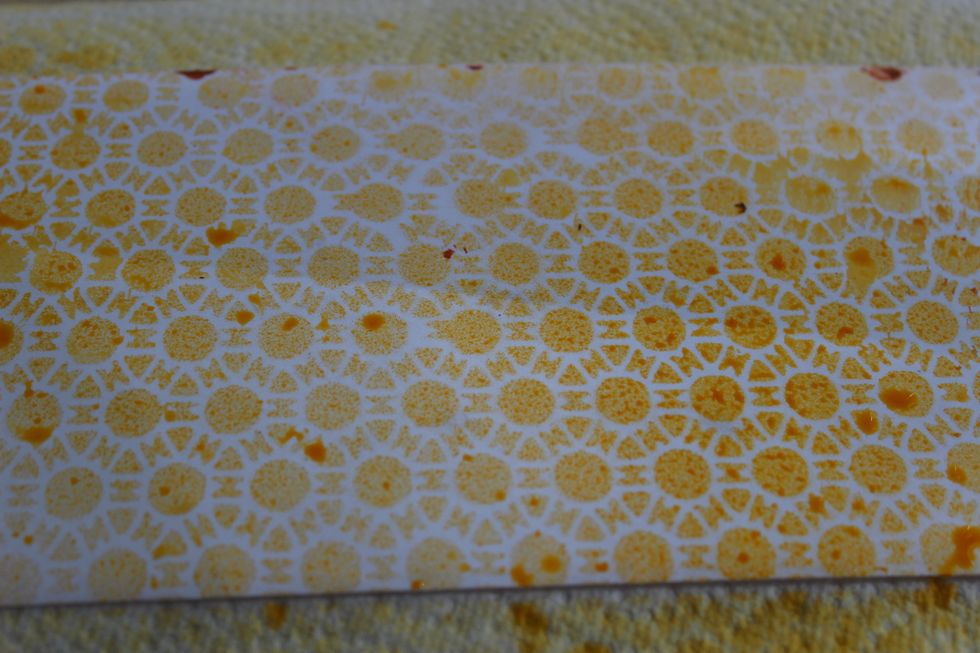 Then on one if the paper pages I used a stencil and misted over it with Colorations in Timeless.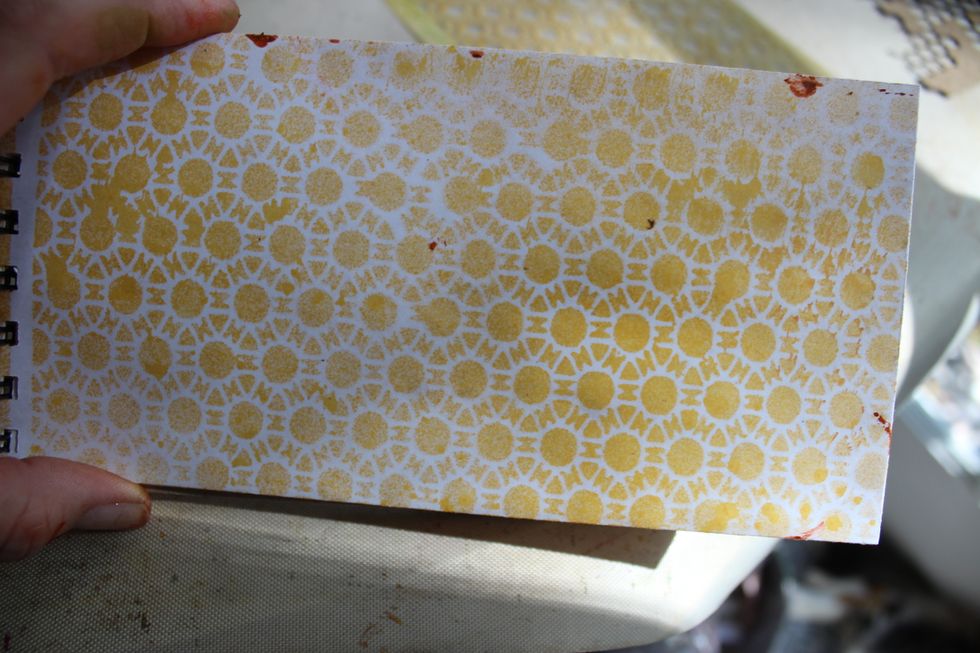 Turned the page over and did it again on the other side.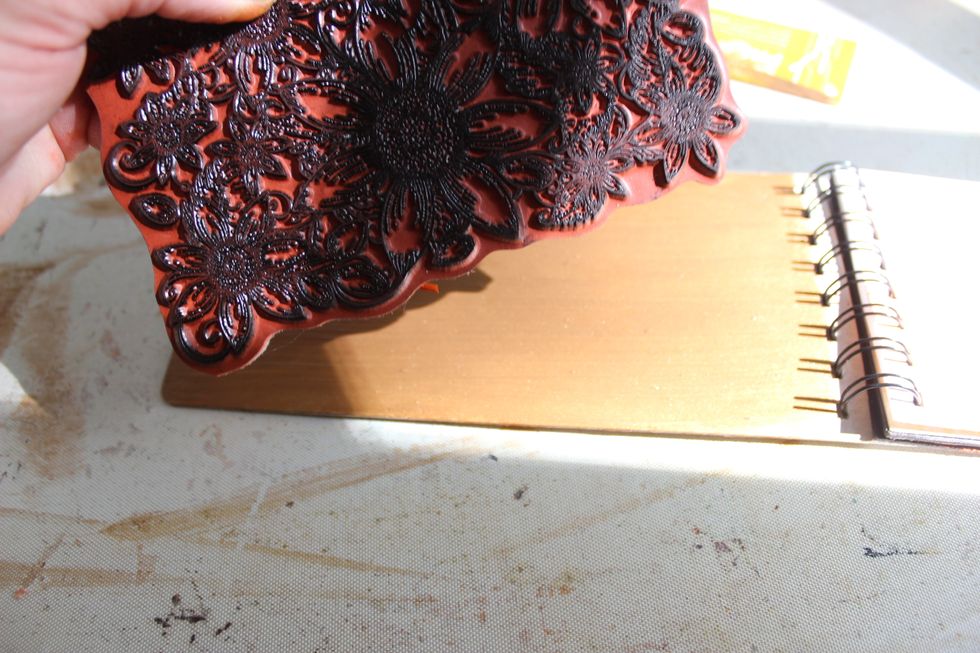 One of the middle pages of the mini is a chipboard page. I painted it with Velvet in Kona and them placed a different stamp on the wee paint to imprint a begins on it.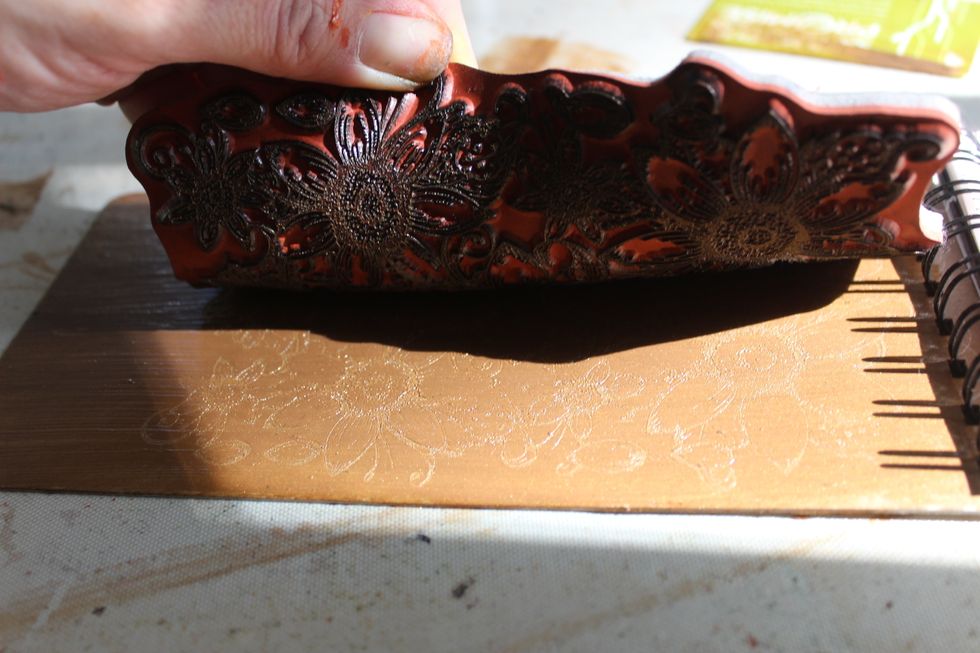 Just like this. No ink on the stamp!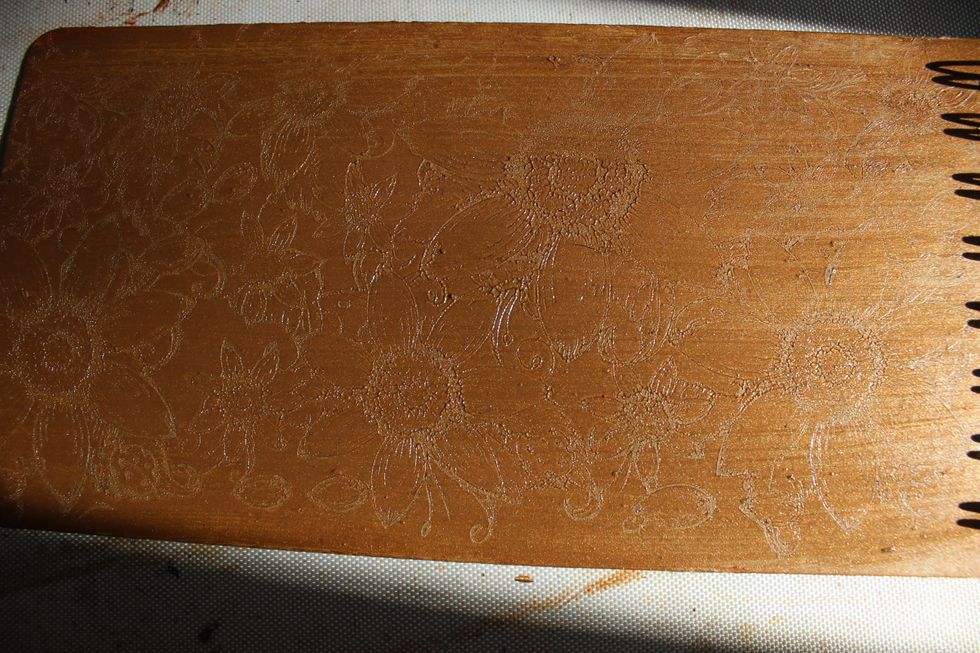 And look at the cool imprint left on the wet paint!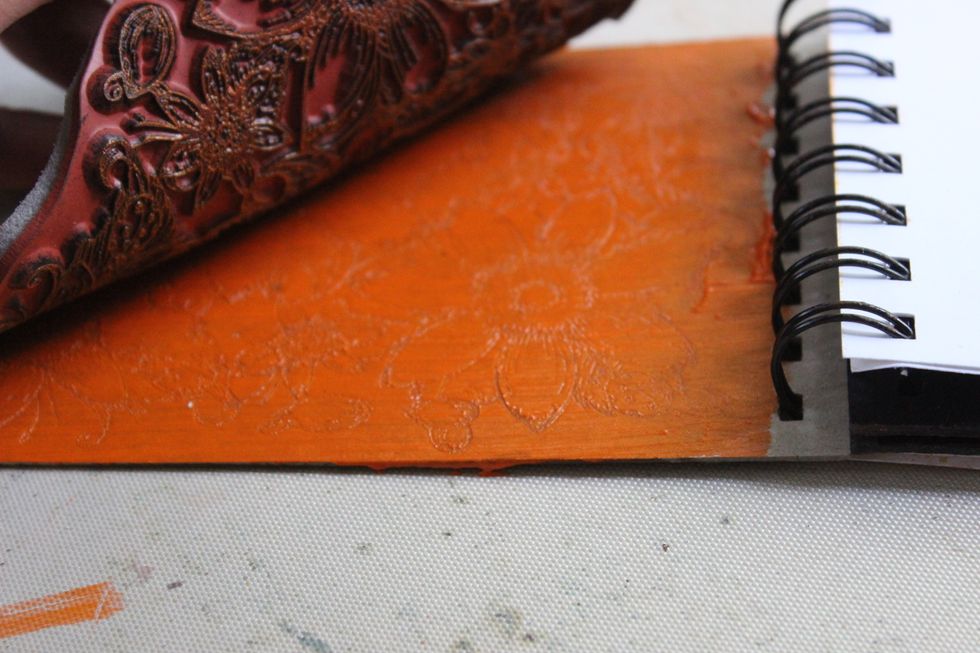 On the other side of the chipboard page I went ahead and repeated the previous technique but using Velvet in Tango.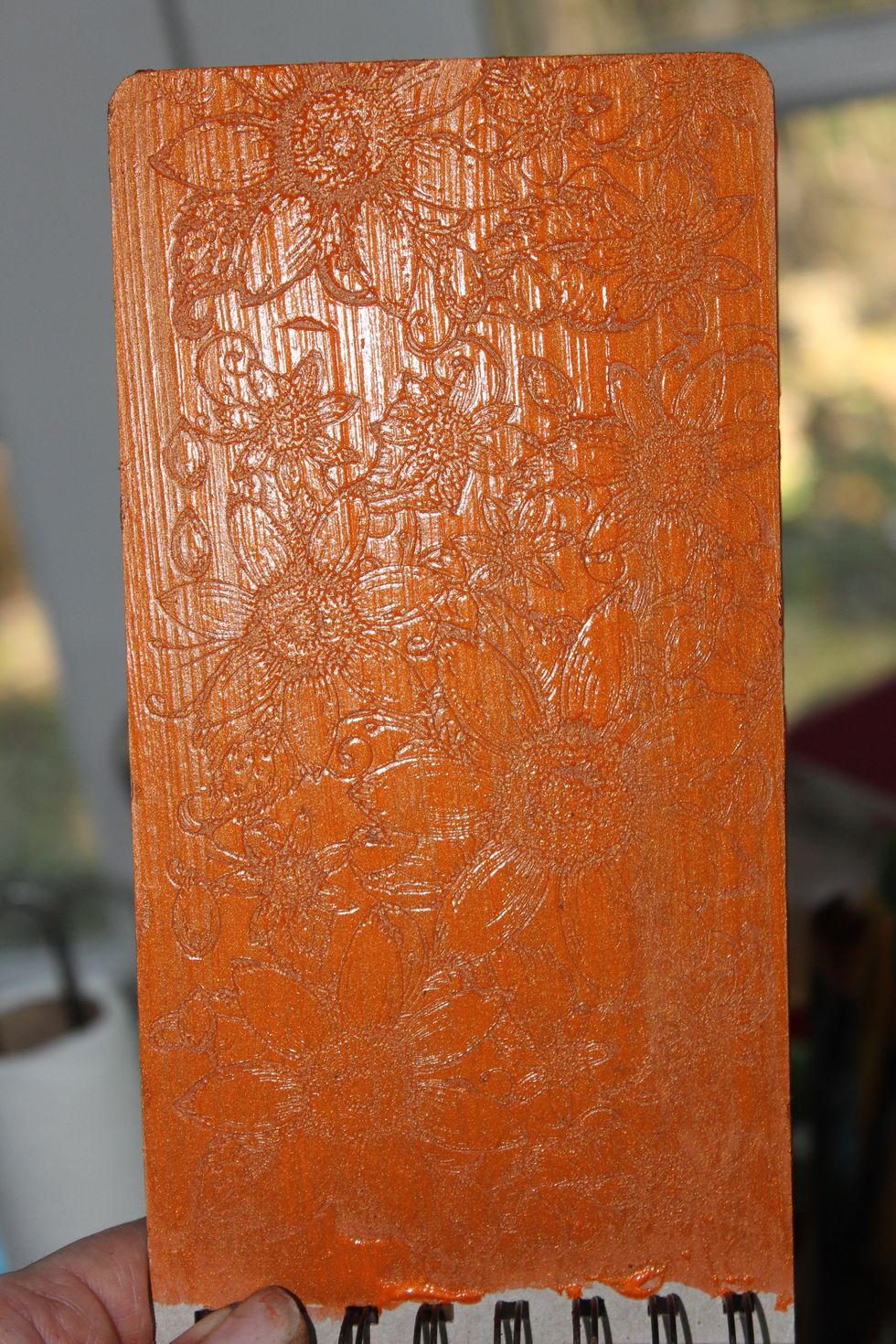 I just love doing this technique. It almost looks like a velvety wall paper.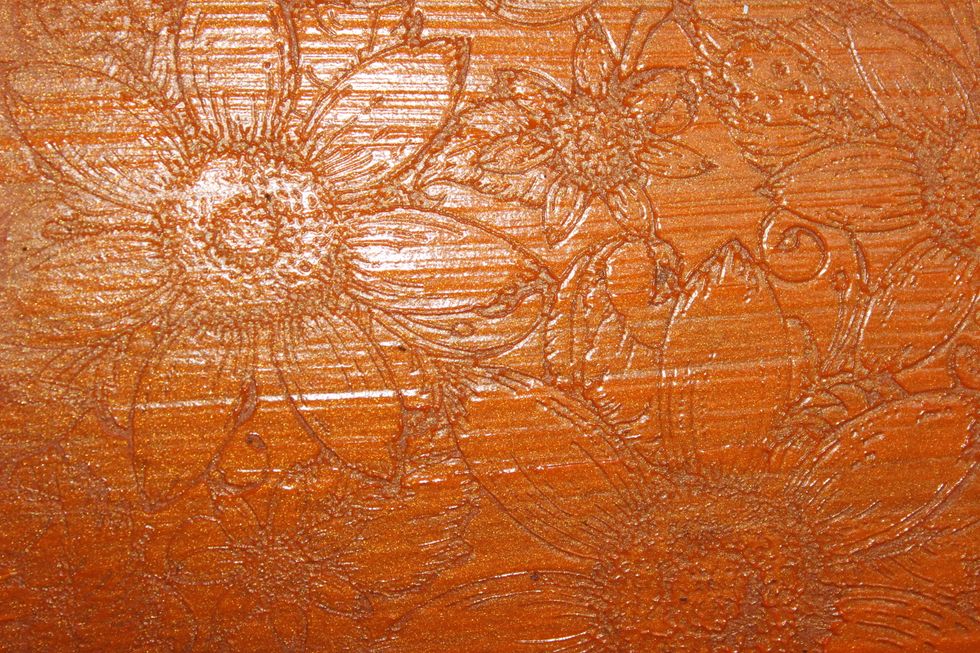 And it leaves tons of dimension!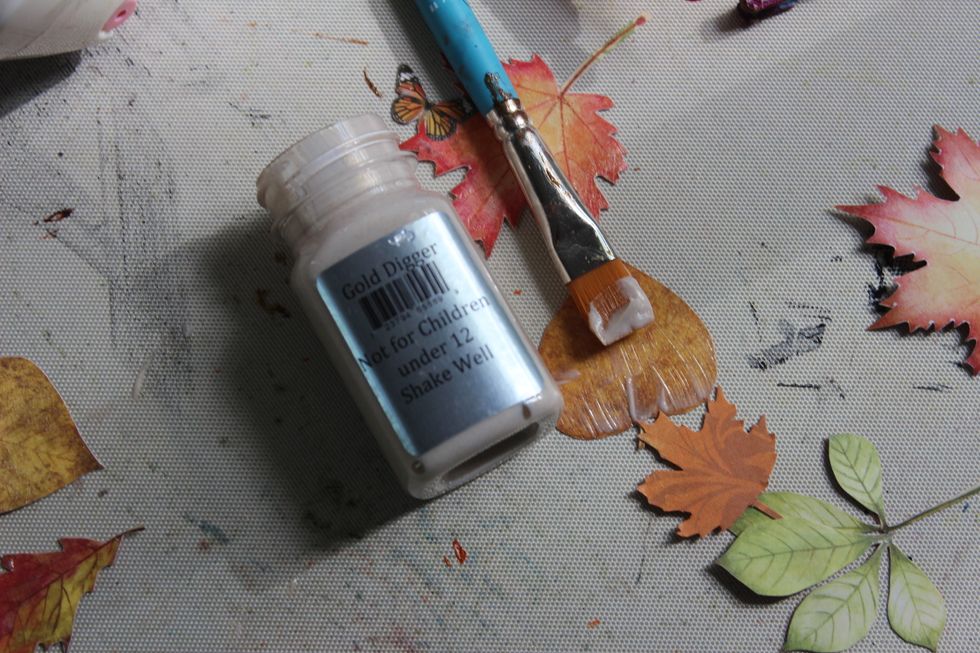 To embellish the mini album I used BoBunny Enchanted Harvest paper. I cut out the leaves and painted them with Sorbet in Gold Digger to add shimmer and gloss to them.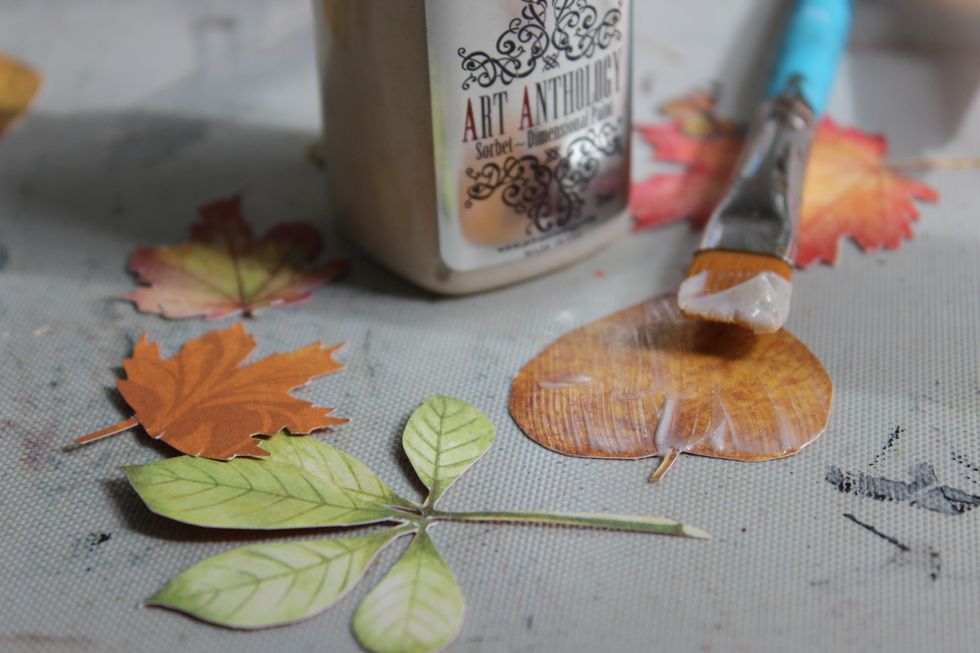 By doing this it will not only make the leaves stiffer and easier to use but it adds a beautiful glimmer to them.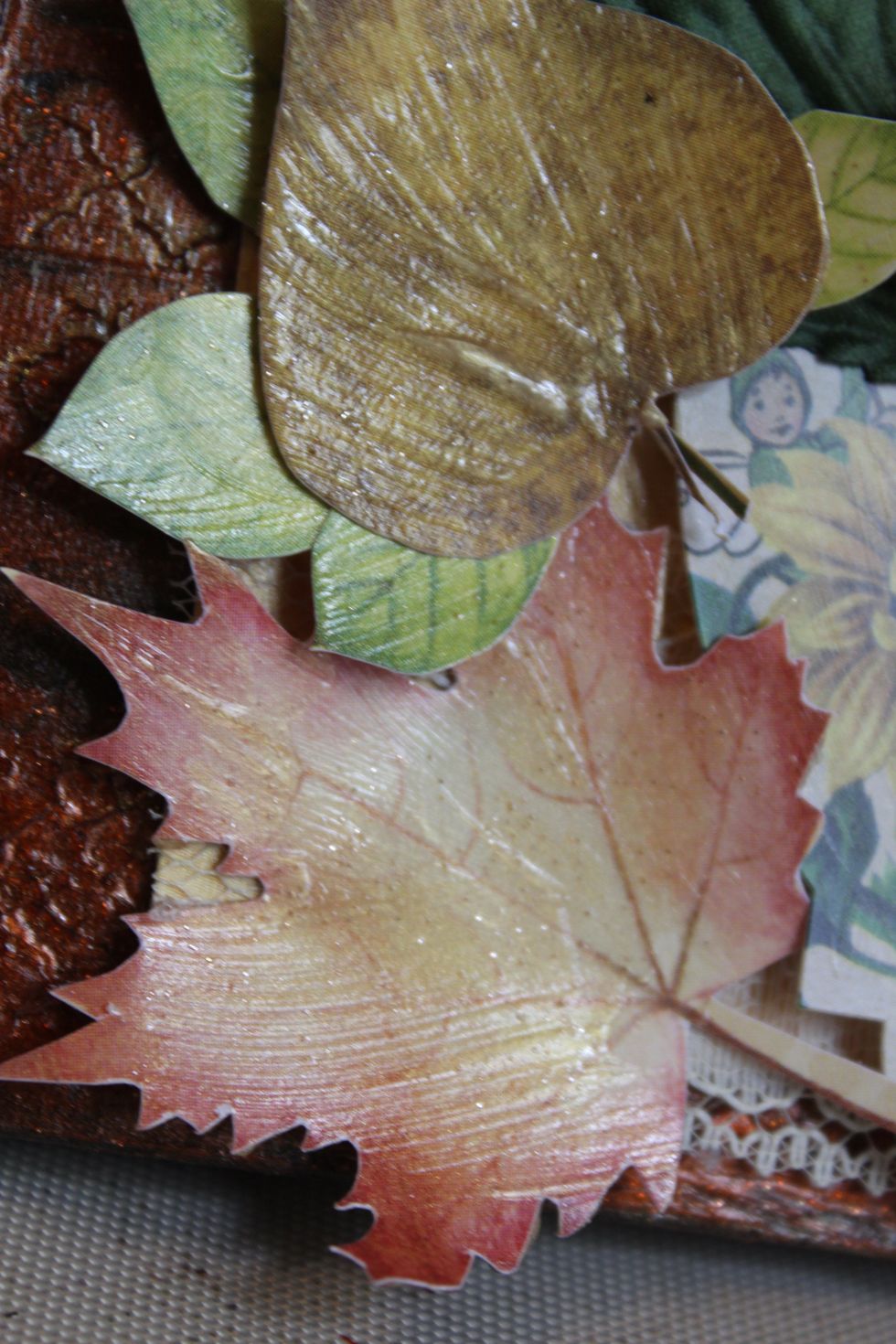 This is when the Gold Digger is dry.
Here is one of the Prima flowers I used.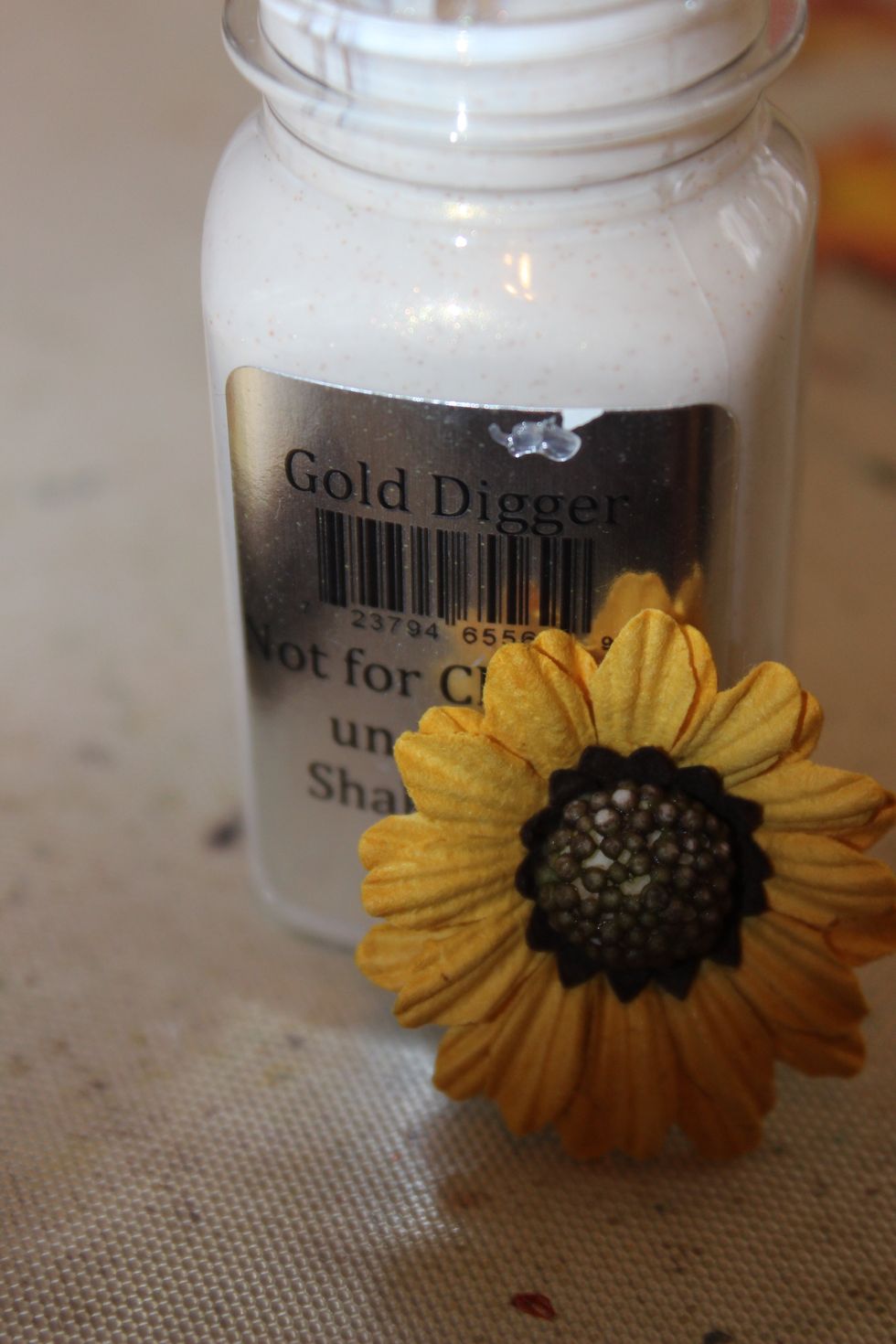 I also added Gold Digger to the flowers.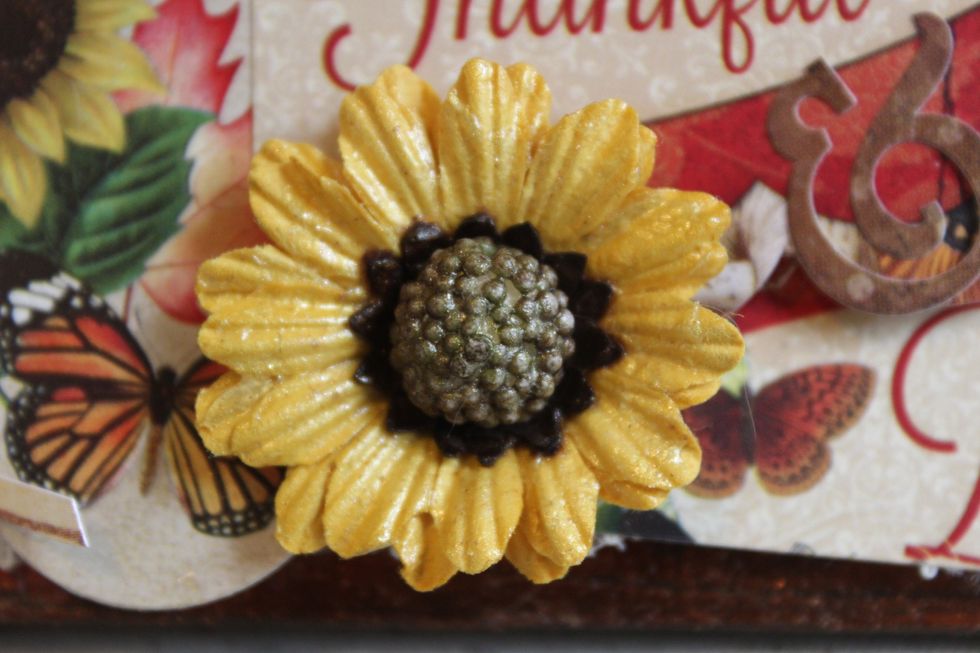 This is an after once the Gold Digger was dry.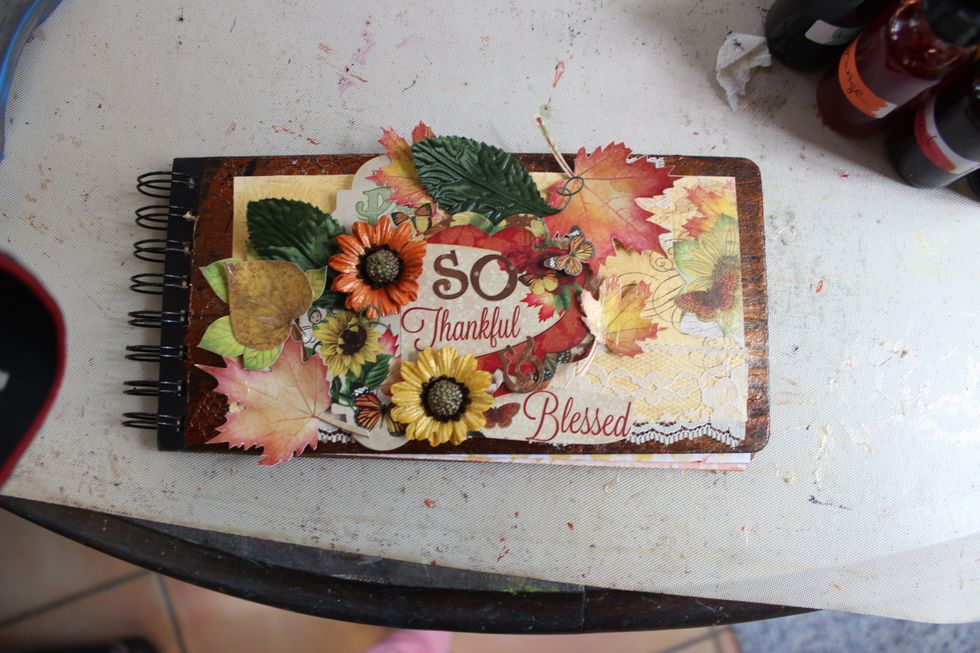 Here is how the mini book started to come together.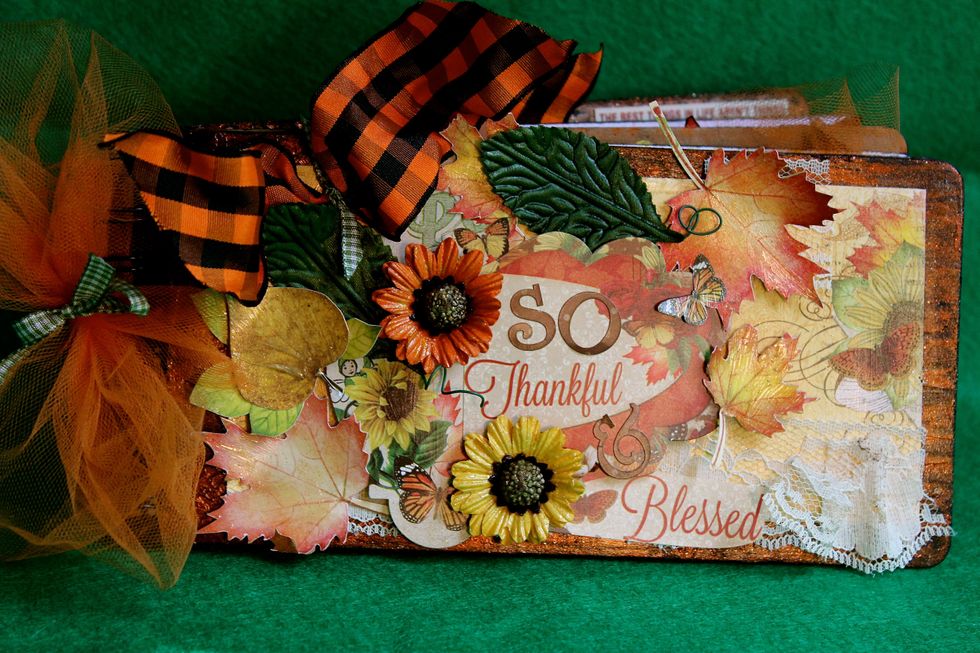 And here is the finished Mini's Cover.
To see images of all the finished pages of this mini-album please go to: www.artanthlogyinc.com/blog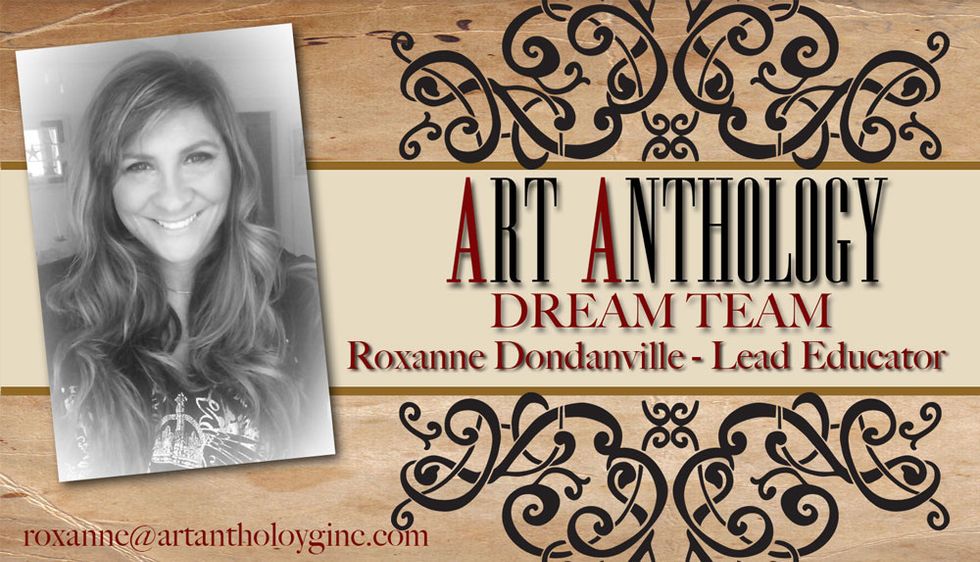 By Roxanne Dondanville www.roxannedondanville.com
Art Anthology Sorbet in Kenyan Copper
Art Anthology Velvet in Kona
Art Anthology Velvet in Tango
Art Anthology Colorations in Timeless
Art Anthology Colorations in Rustic
Art Anthology Colorations in Salmon
Art Anthology Colorations in Granny Smith
Art Anthology Colorations in French Toast
Art Anthology Sorbet in Gold Digger
Art Anthology Stencil in Retro Tile
BoBunny Enchanted Harvest Paper
Prima Flowers
Art Anthology
Art Anthology is a manufacturer of dimensional mediums.\n\nCome chat with us in our Facebook Group: Art Anthology Adventures in Art