Create a Fall Mixed Media Canvas Using a Template
4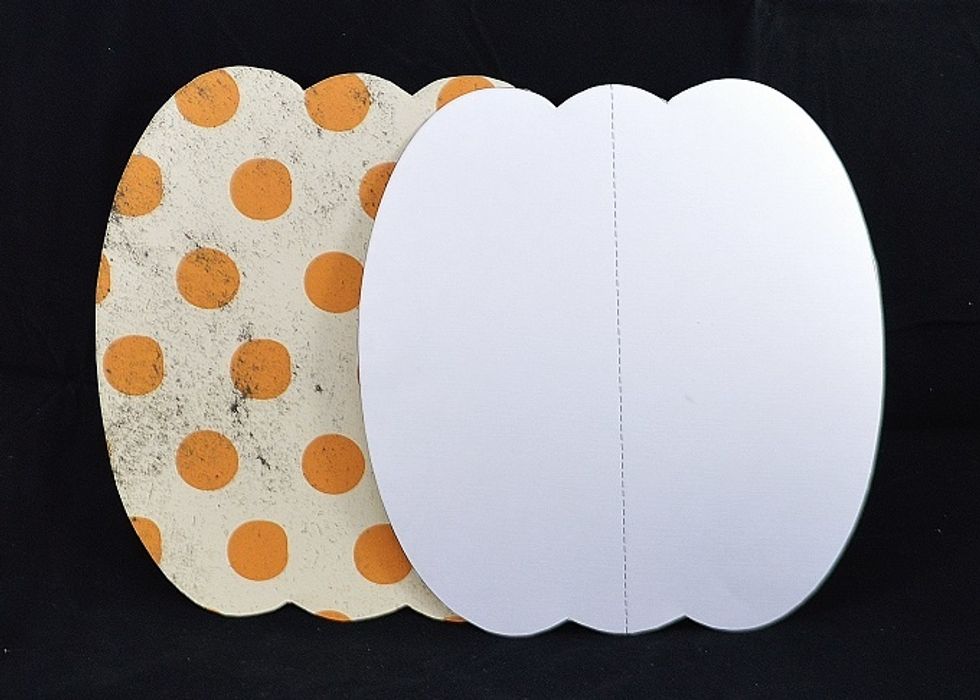 Print the template on the back side of the paper, then cut out.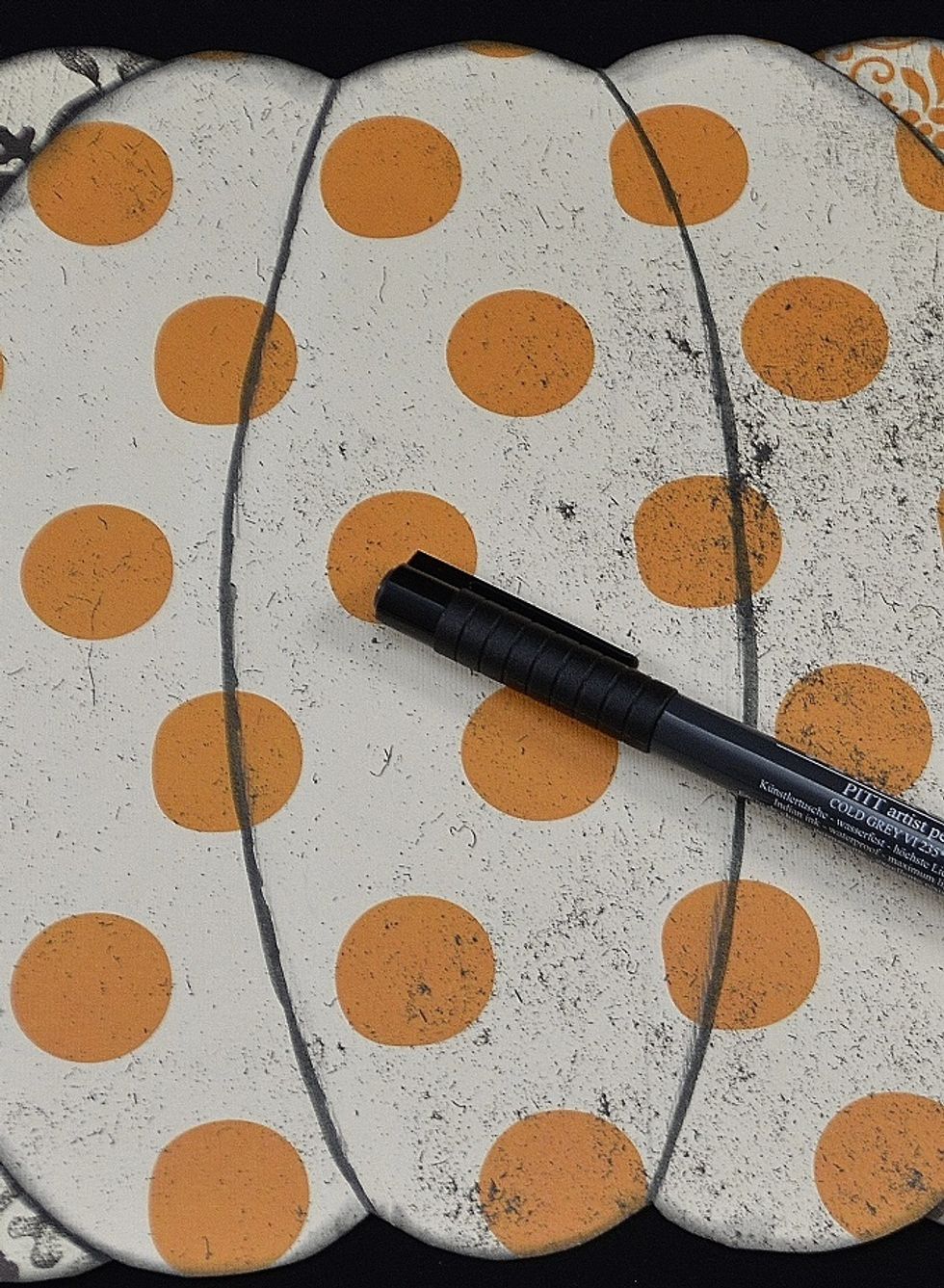 Using a marker draw lines to section your pumpkin.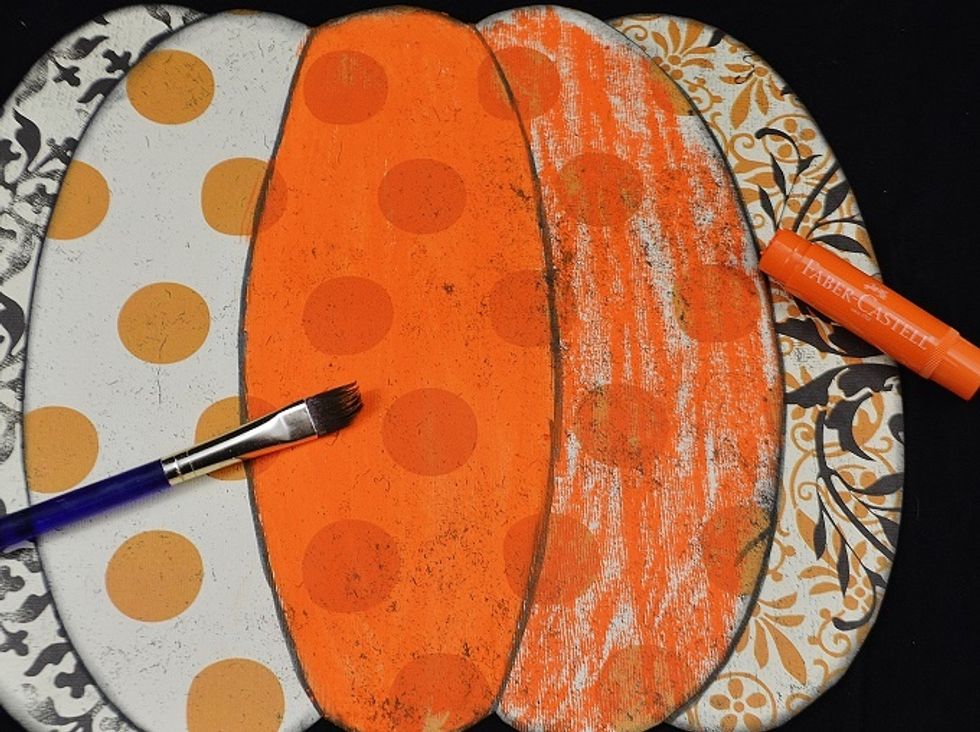 Using an orange Faber-Castell Gelato color the pumpkin and blend with a damp brush. Use a heat tool to dry.
This is how your pumpkin should look after it is dry. The gelato adds transparent color allowing the pattern underneath to show through.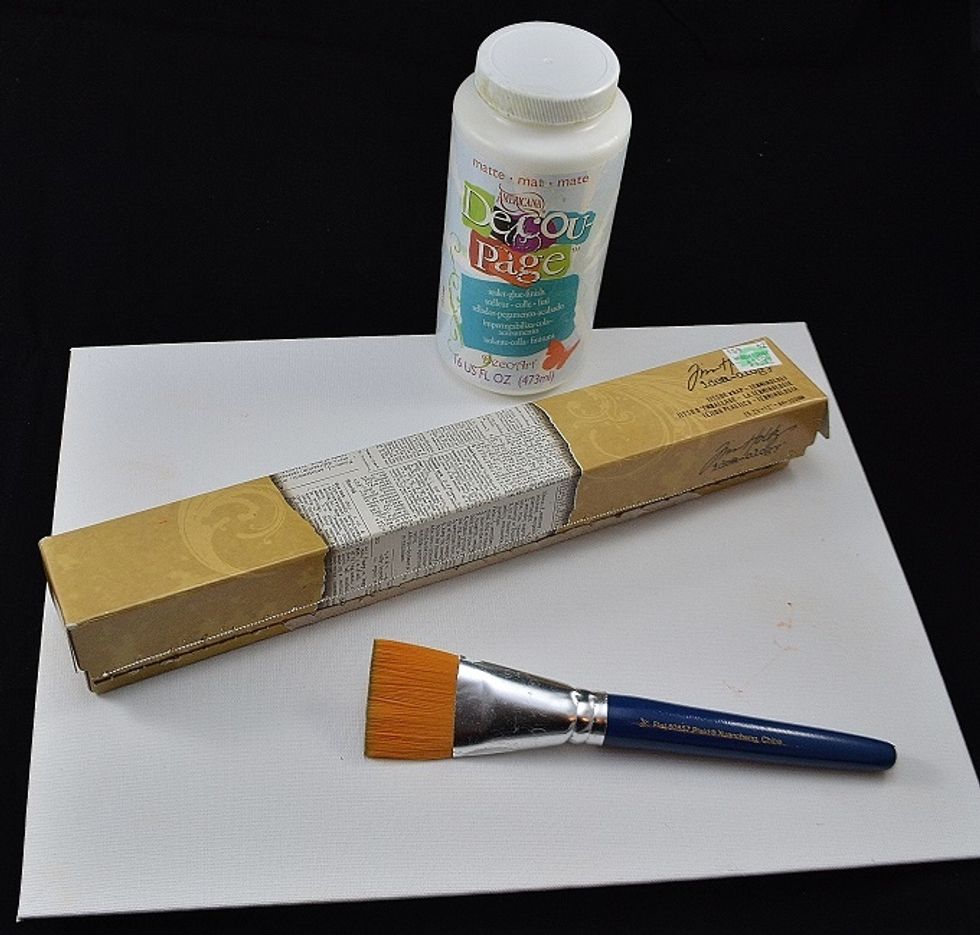 Cover a 11"x14" canvas with Tim Holtz's Terminology Tissue Wrap.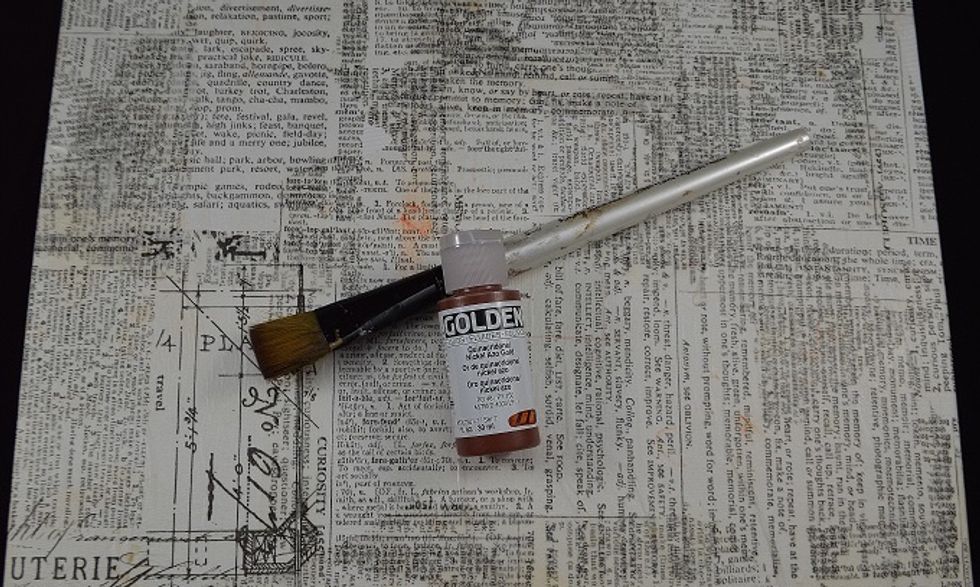 After applying the tissue wrap in a random fashion brush on a base coat of Golden's Quinacridone Nickel Azo Gold fluid acrylic.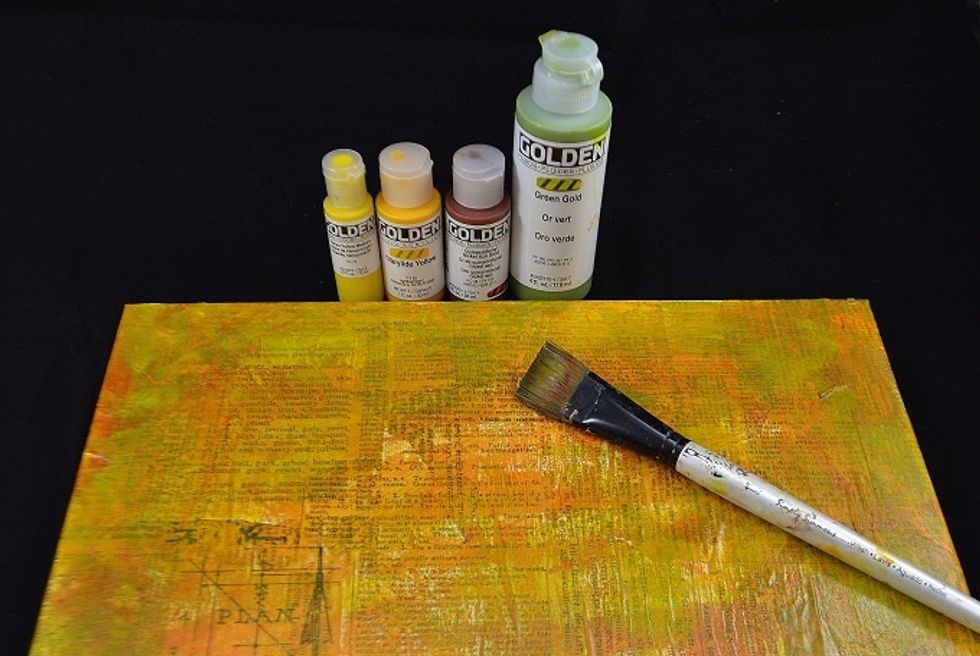 Golden Fluid Acrylics - Diarylide Yellow, Hansa Yellow Medium, & Green Gold - add fall color to the canvas.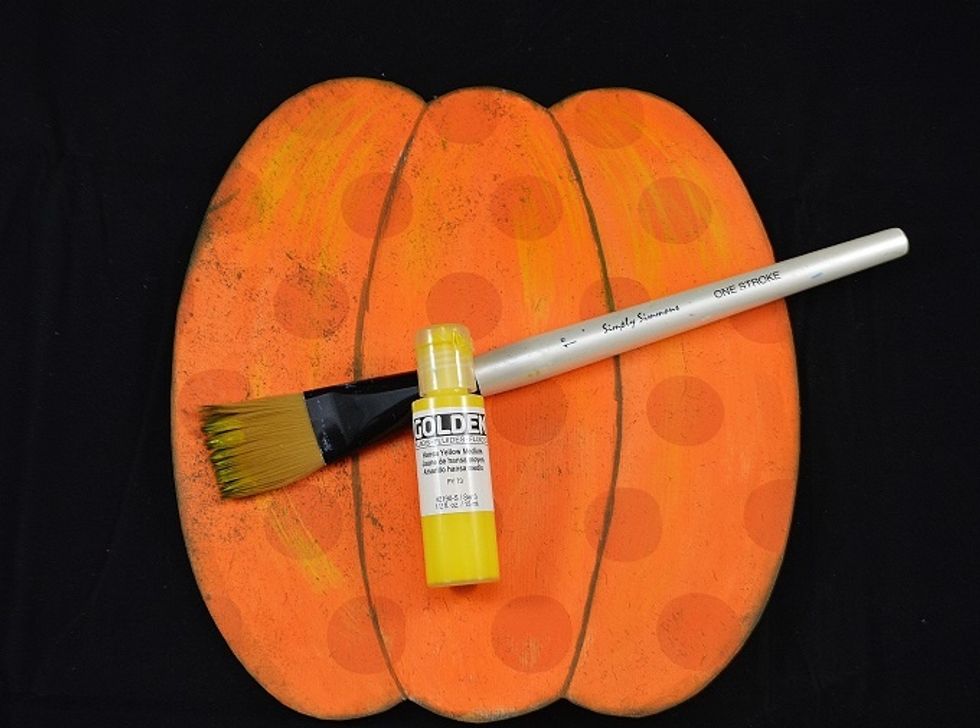 Add highlights to your pumpkin.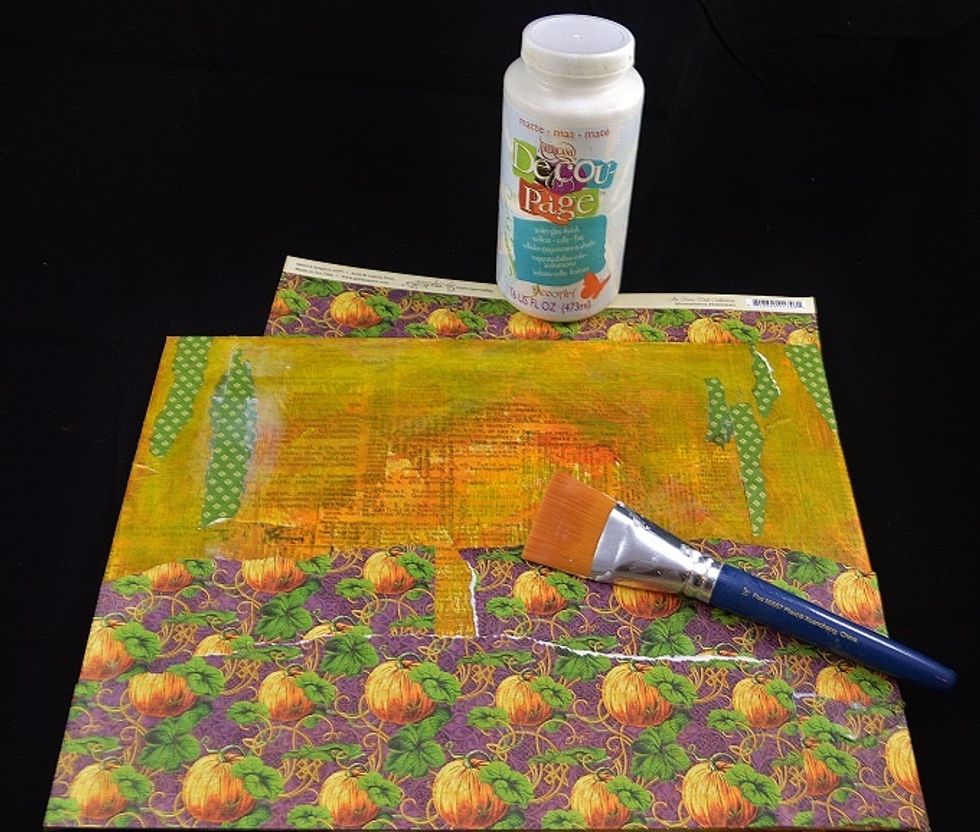 Graphic 45's Abracadabra double sided paper serves double duty - the pumpkin paper gives the illusion of a pumpkin patch and leftover strips add visual interest to the top portion.

Gelatos were used for shading and to add additional color to the canvas.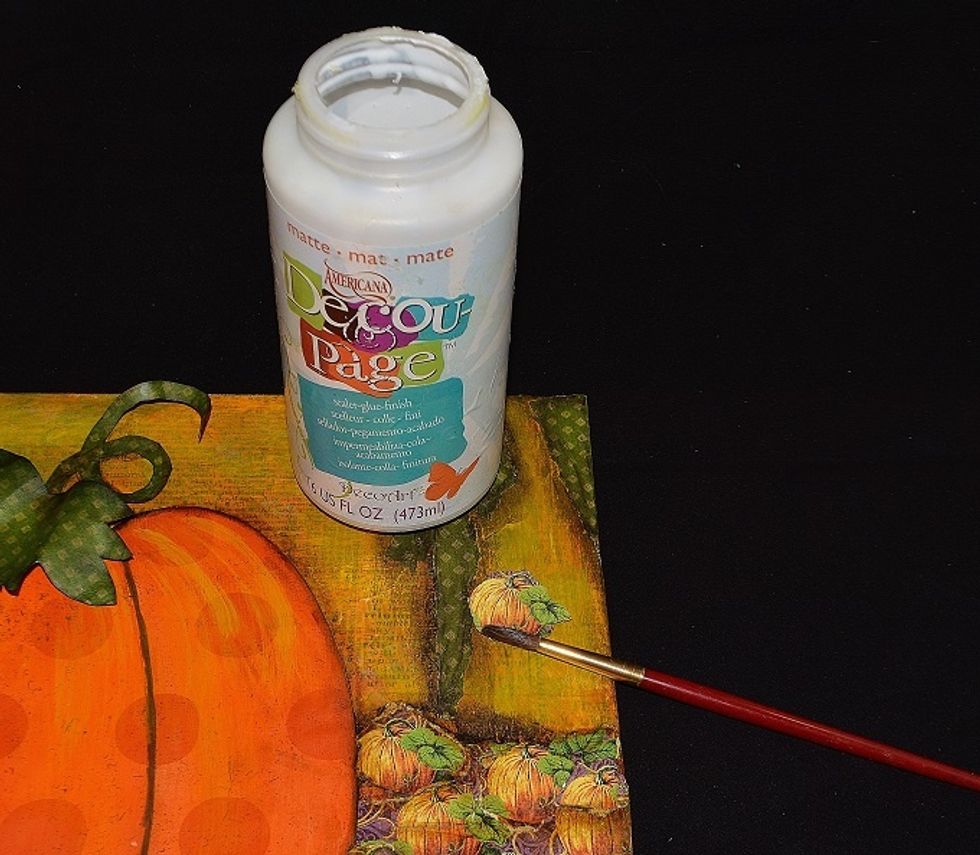 Fussy cut (or tear) pumpkins from the Abracadabra paper and adhere with decoupage glue.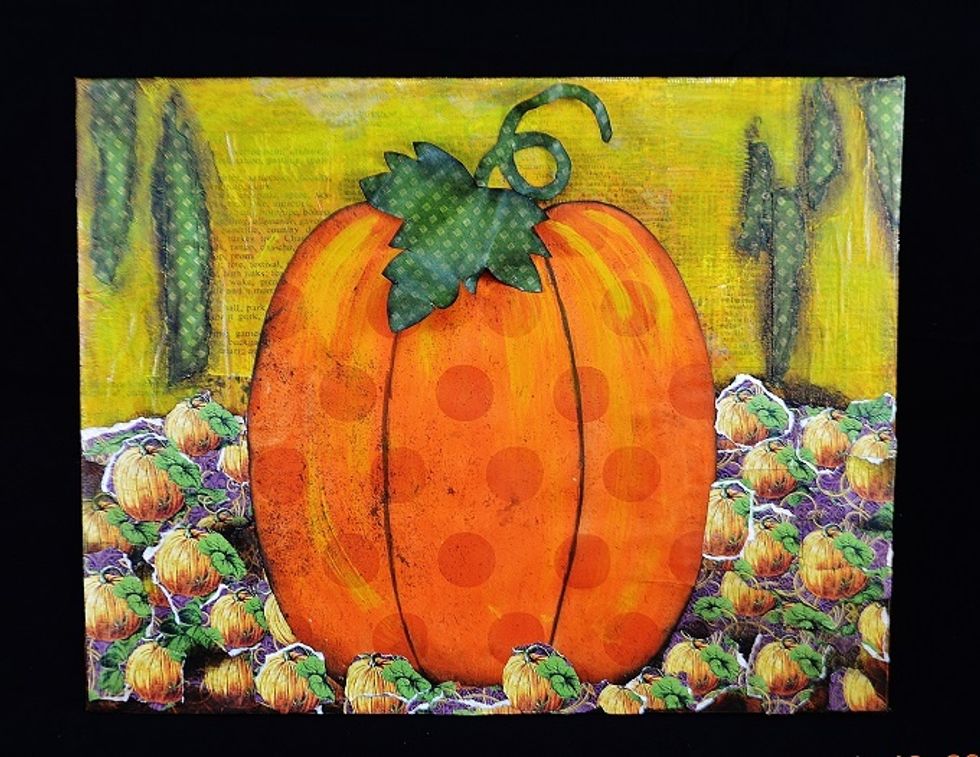 This builds volume and adds dimension. Shade each one so it will blend into your background. Faber-Castell Pitt Pens or gelatos are a good choice.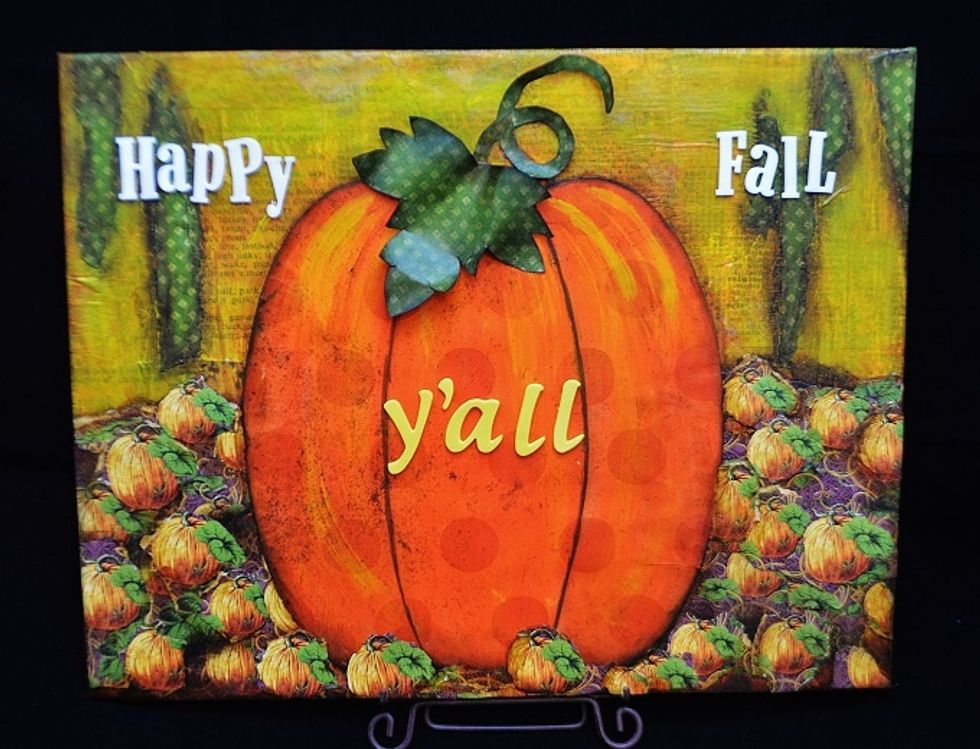 Self adhesive Thickers (foam alpha stickers) were added to spell out the fall title.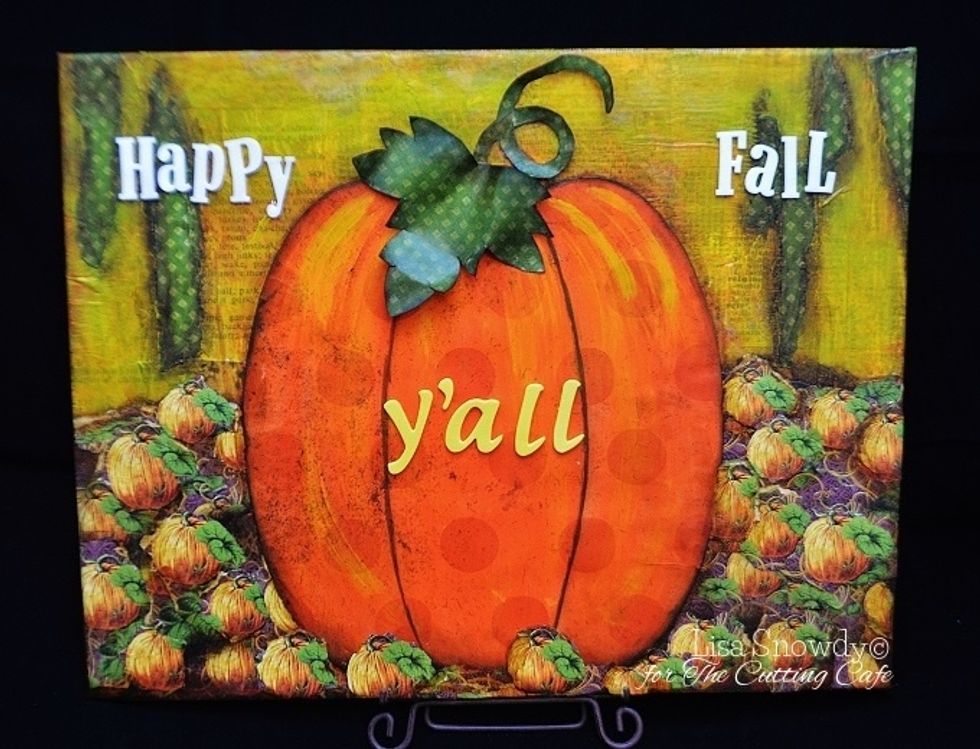 The 3-D Pumpkin Template/Cutting File is by The Cutting Cafe. Here's the link - http://thecuttingcafe.typepad.com/the_cutting_cafe/2014/09/3d-pumpkin-template-and-cutting-file-set.html
1.0 sheet of Graphic 45's Abracadabra paper
1.0 11" x 14" canvas
1.0 3-D Pumpkin Template...Cutting File
1.0 Tim Holtz Tissue Wrap-Terminology
1.0 Deco Art Decoupage Glue
Golden Fluid Acrylics
Faber-Castell Gelatos
Faber-Castell Pitt Pens
Thickers Alpha Stickers
Brushes & Water