How to create a fall inspired canvas by steph ackerman
Create a Fall Inspired Canvas by Steph Ackerman
12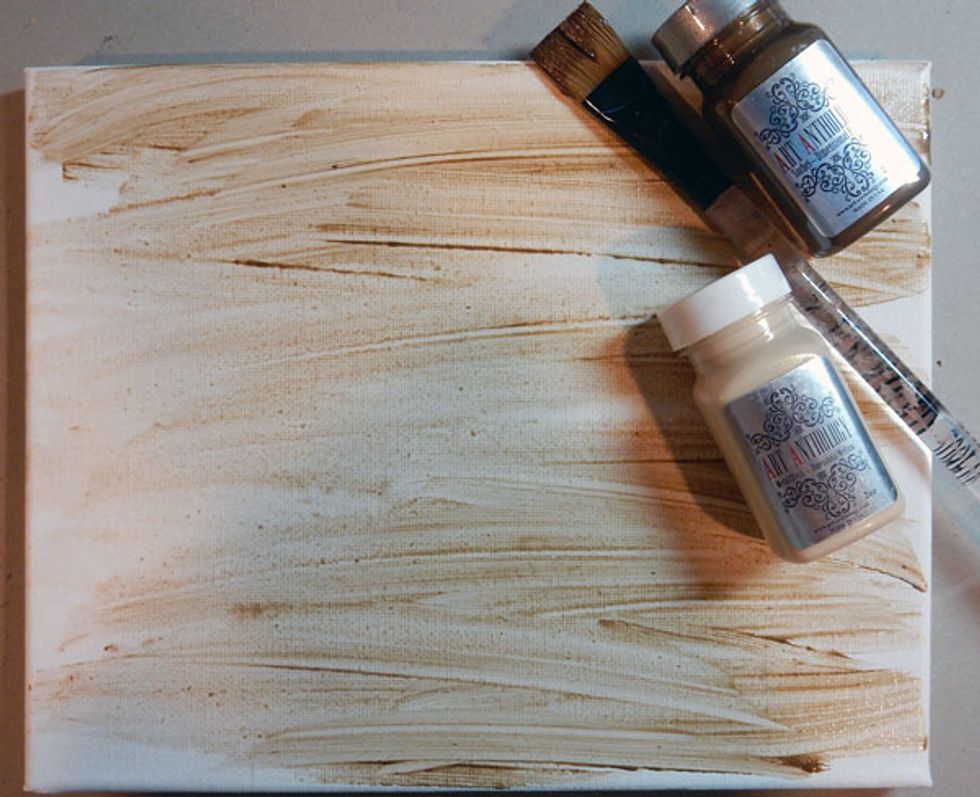 Spritz canvas with water and paint with Chocolate Sorbet and Portobello Velvet.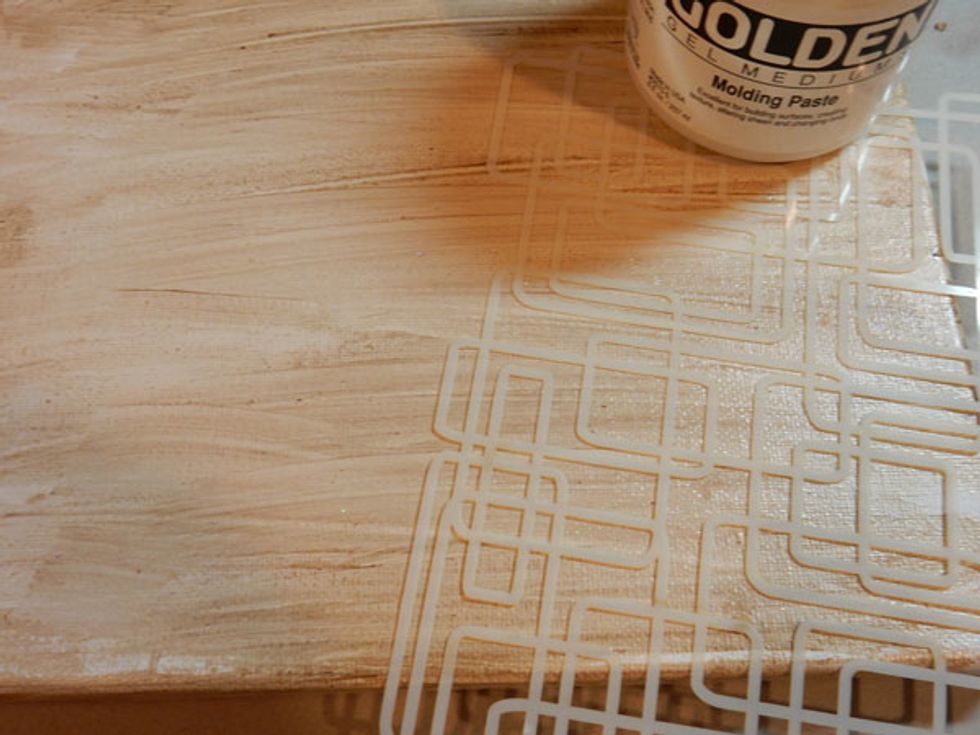 Place Pipe Dream stencil on corner of canvas and add molding paste.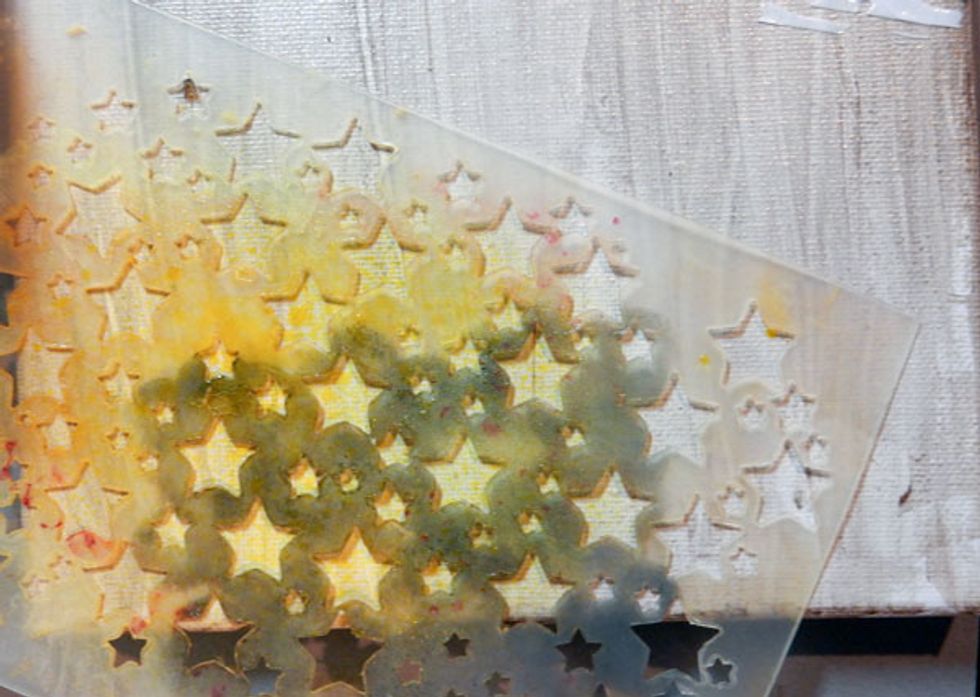 Use Twilight stencil in opposite corner and spritz with Glorious Colorations.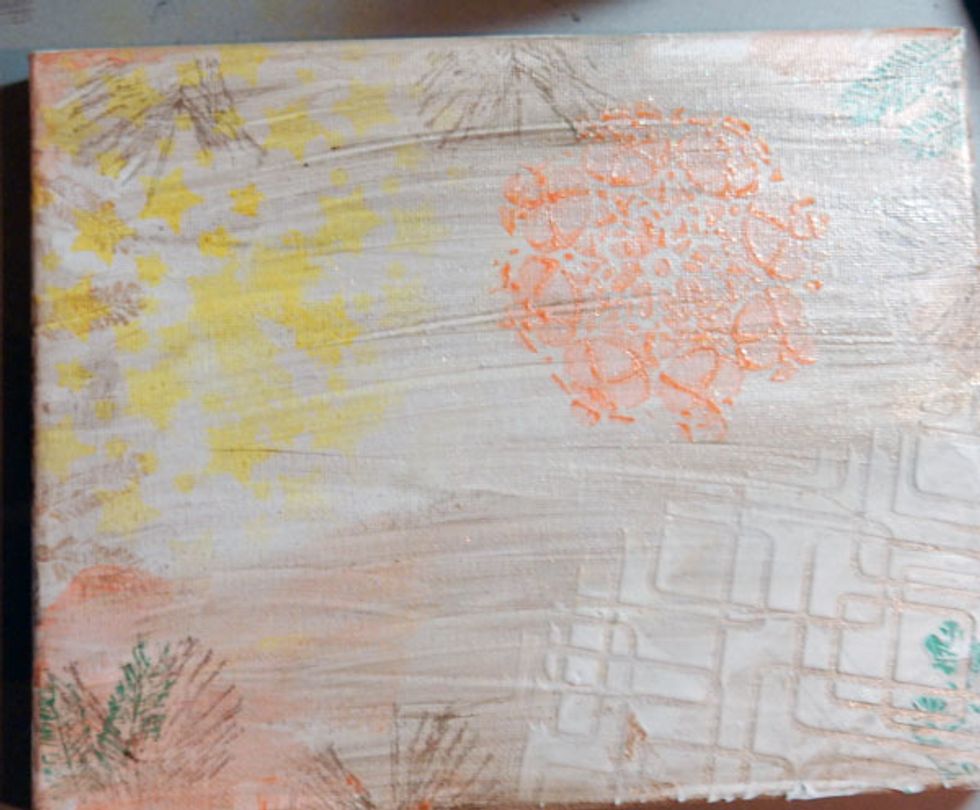 Place Meridian stencil in center of canvas and paint with Just Peachy Sorbet.
Using brown and green inks randomly stamp images about canvas.
Use Dottie Stencil and paint Evergreen Sorbet randomly through the stencil. Paint Tiger's Eye Sorbet over molding paste.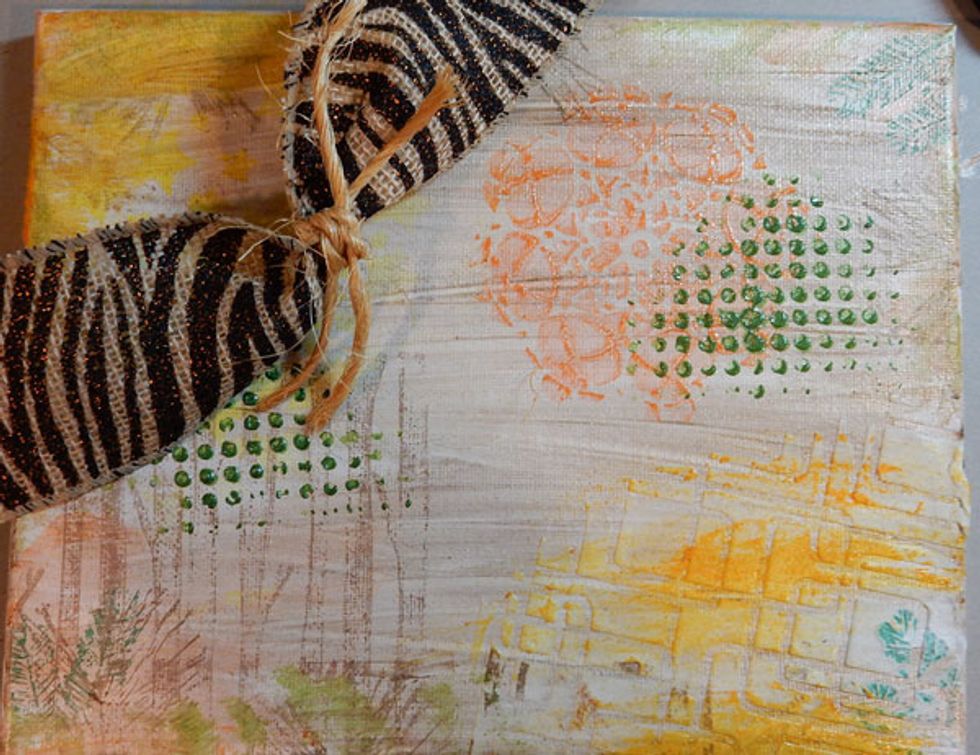 Tie twine around burlap ribbon and adhere to the corner.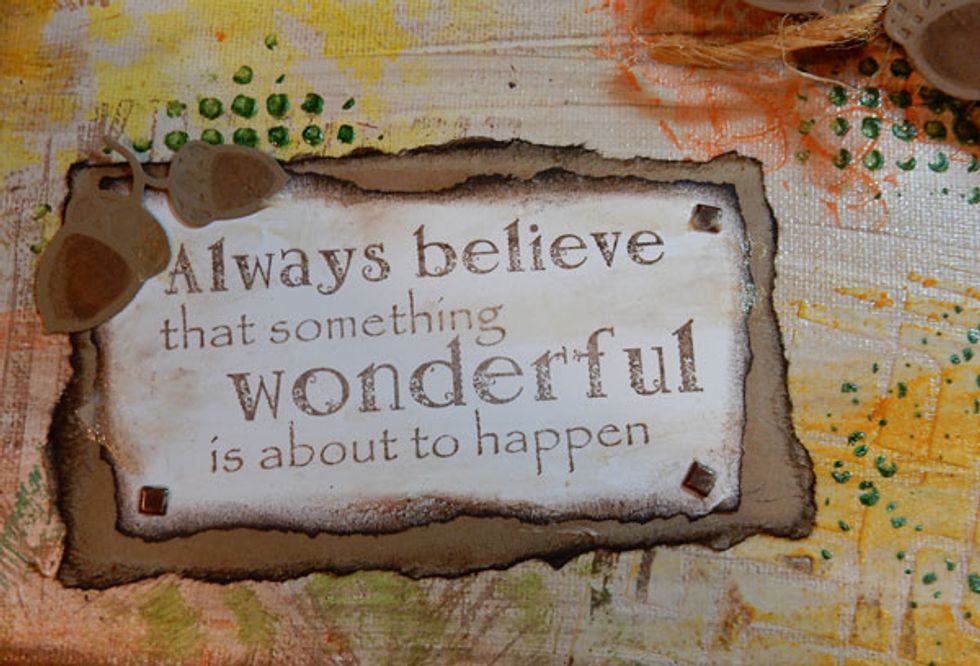 Stamp phrase in brown ink on white cardstock. Paint over phrase with Portobello Velvet . Tear edges and ink before matting with Kraft cardstock. Adhere to canvas with brads.
Die cut acorns and add to phrase and ribbon. Add leaves under ribbon.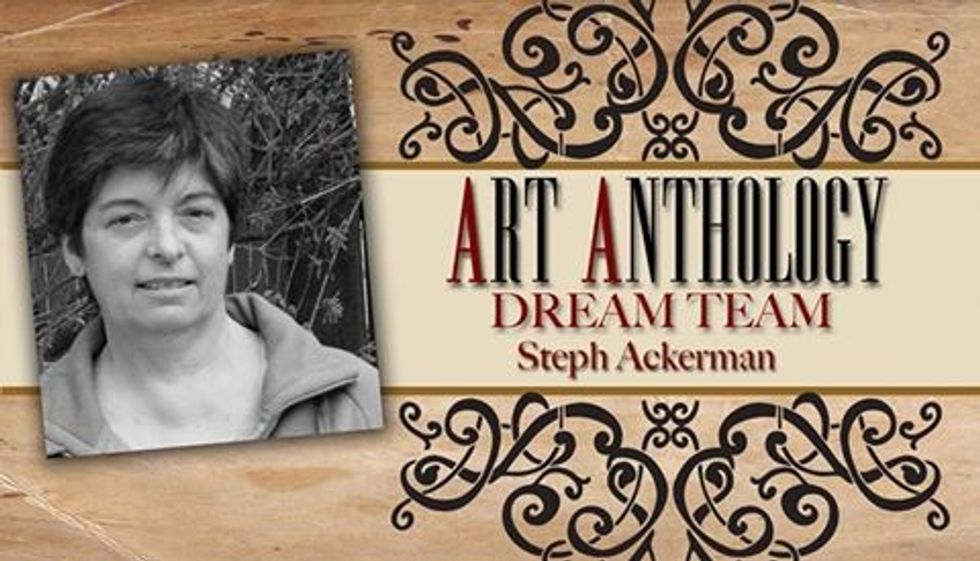 Thanks for stopping by today. Please visit my blog at www.stephaniescraps.blogspot.com.
Meridian Stencil
Pipe Dream Stencil
Dottie Stencil
Twilight Stencil
Portobello Velvet
Just Peach Sorbet
Evergreen Sorbet
Tiger's Eye Sorbet
Chocolate Sorbet
Glorious Colorations
Rubber Dance Art Stamps
Paper Wings Productions Stamps
ColorBox Ink
Brads
Cardstock
Burlap ribbon and twine
Molding Paste
Spellbinders dies
Art Anthology
Art Anthology is a manufacturer of dimensional mediums.\n\nCome chat with us in our Facebook Group: Art Anthology Adventures in Art