FOR THE FRONT: Spray Salted Caramel and Juicy Colorations onto your journal page and let dry. Blot any excess with a paper towel.
Spray with Sandcastle Colorations then stamp Abstract Waves using Potting Soil Ink in a random pattern all over the page.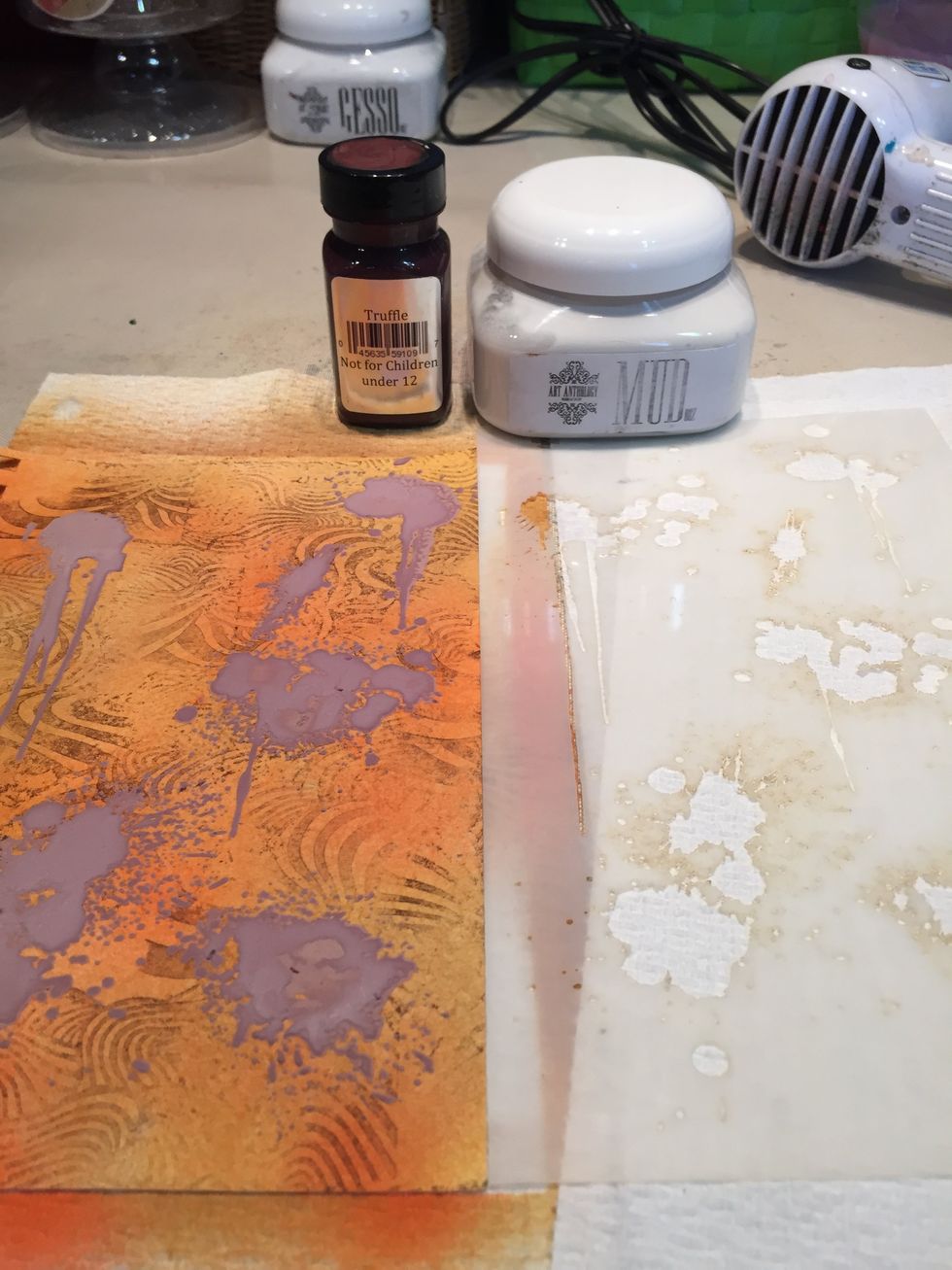 Mix some Truffle Velvet with Mud and using a palette knife, stencil though the Just A Drip stencil.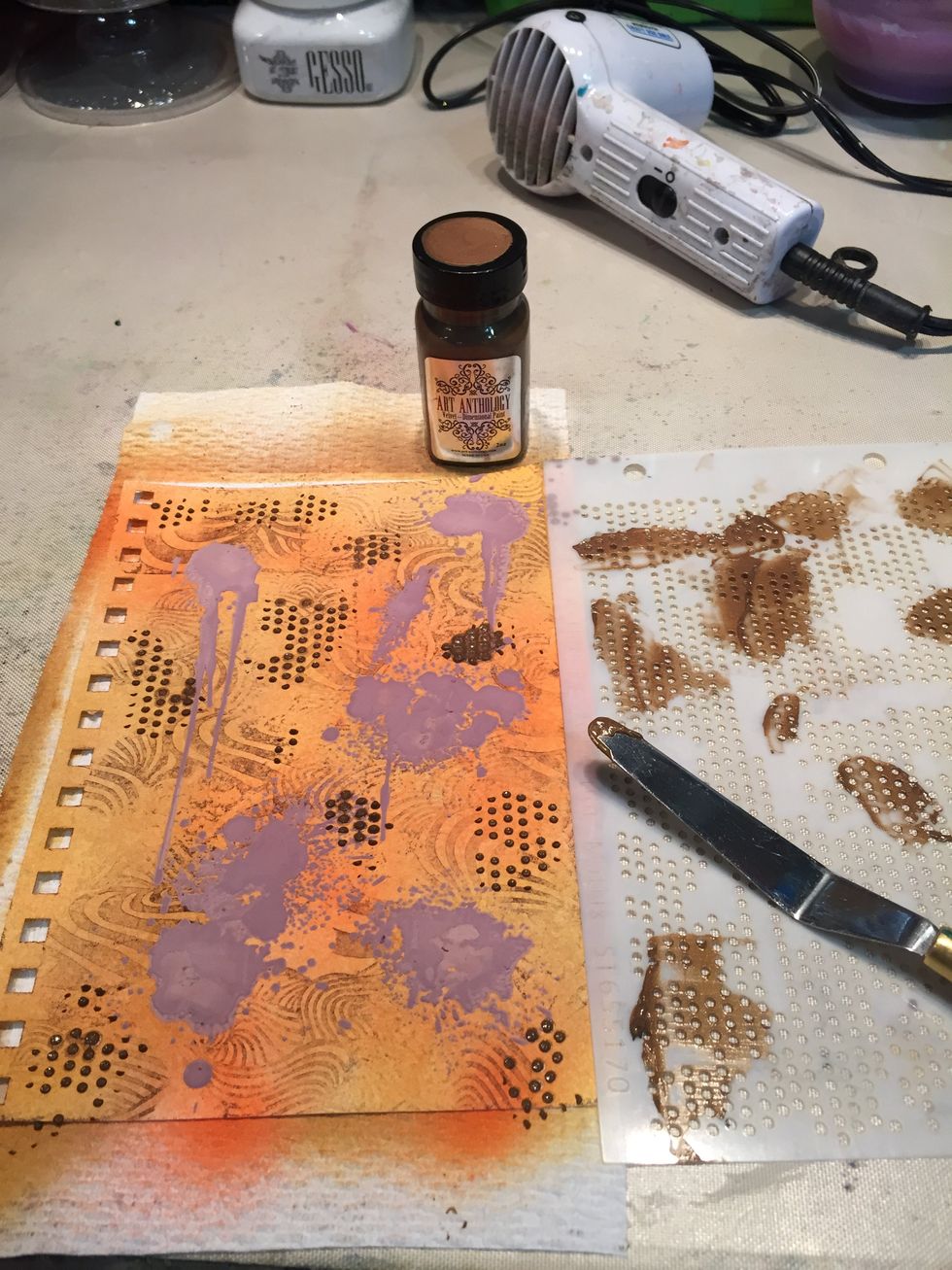 Next, using Kona Velvet and the Dot Matrix stencil, add dots across the page.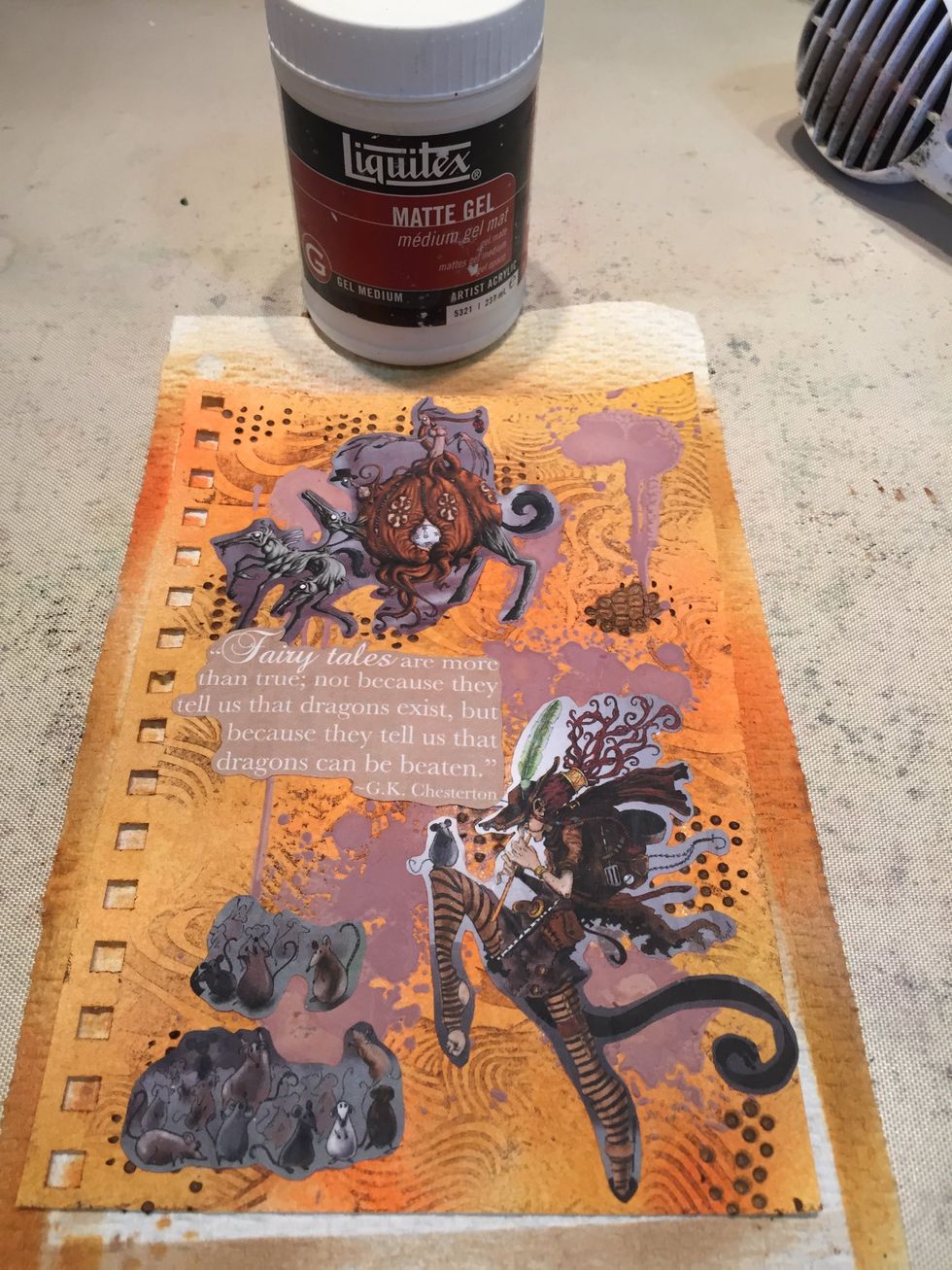 Adhere your images using Matte Gel Medium.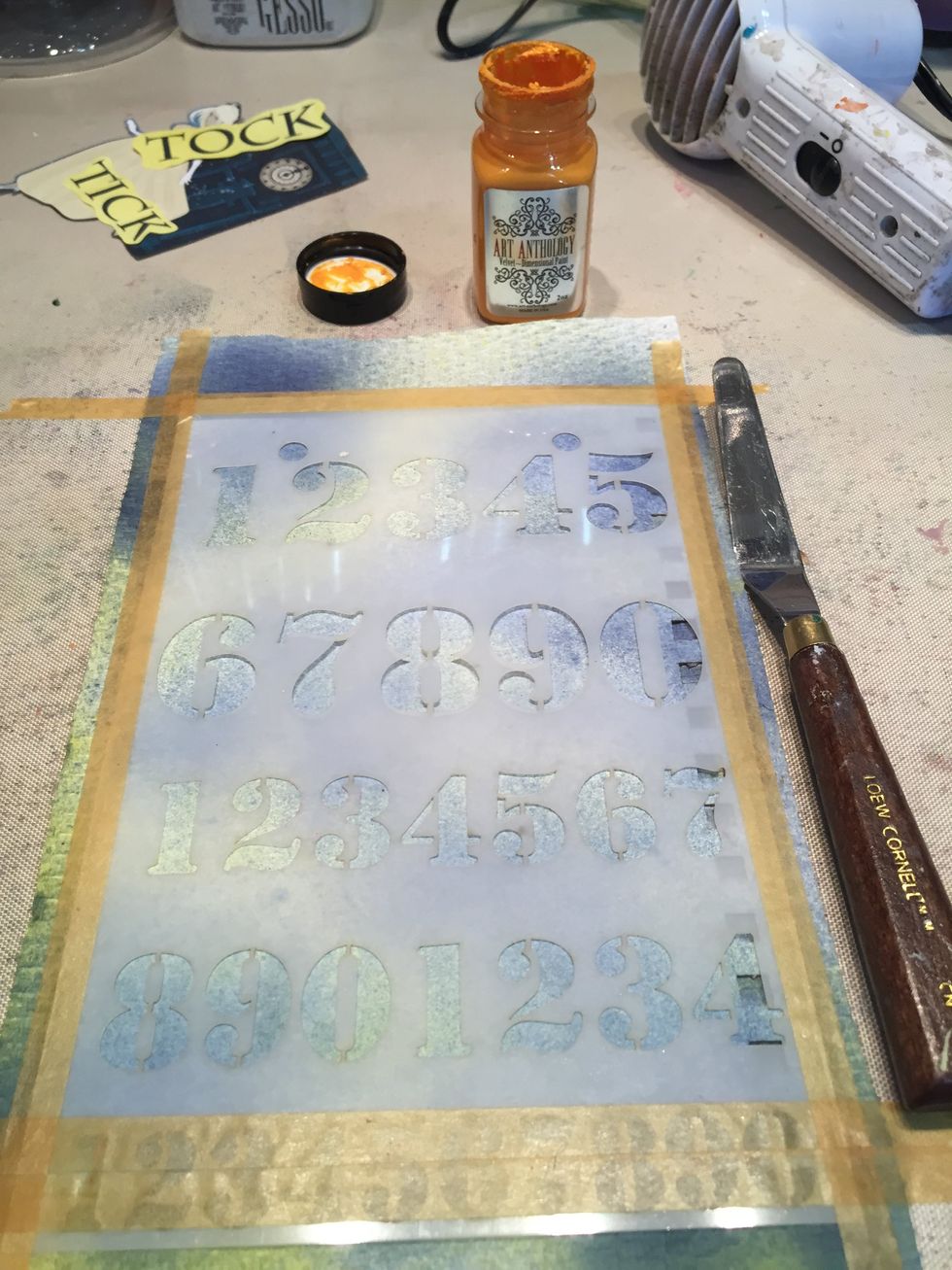 Add numbers across the page using Mayan Gold and Got Your Number stencil.
After the numbers dry, glue down your fussy cut images using Matte Gel Medium.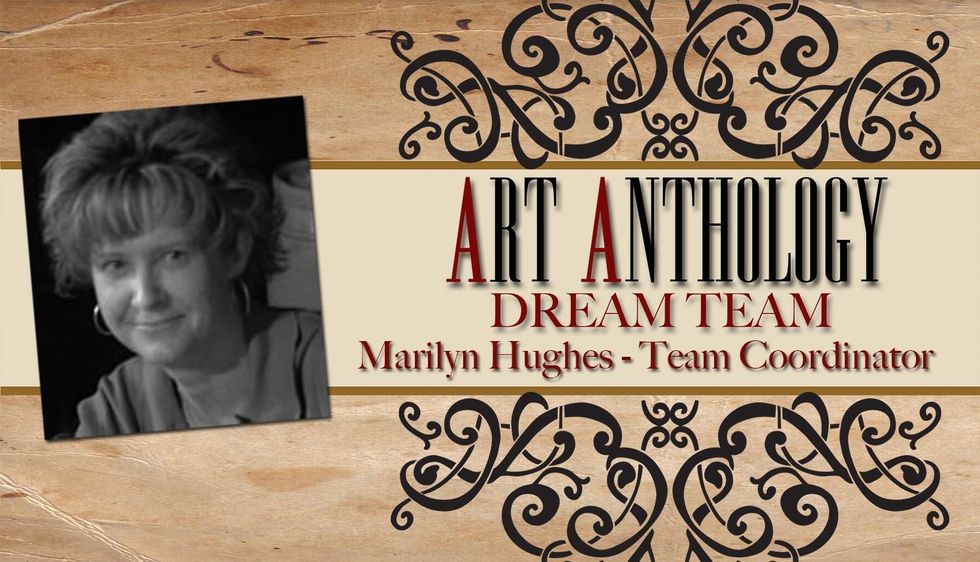 Thank you for joining me today.
Colorations: Salted Caramel, Juicy, Sandcastle
Colorations: Ink Spot, Glorious
Velvet: Truffle, Kona, Mayan Gold
Stencils: Just a Drip, Dot Matrix, Got Your Number
Technique Junkies Abstract Waves Stamp
Studio 490 Potting Soil Ink
Versifine Ink
Matte Gel Medium
Images
Art Anthology
Art Anthology is a manufacturer of dimensional mediums.\n\nCome chat with us in our Facebook Group: Art Anthology Adventures in Art