First you will need a bottle of your choosing. Mine was a clear bottle that once held bath salt. Cover it entirely with heavy white gesso and allow to dry completely.
Once your gesso is dry add a coat of crackle paint. For mine I used Ranger Distress crackle in clear rock candy. Let dry completely. (Extremely important step!)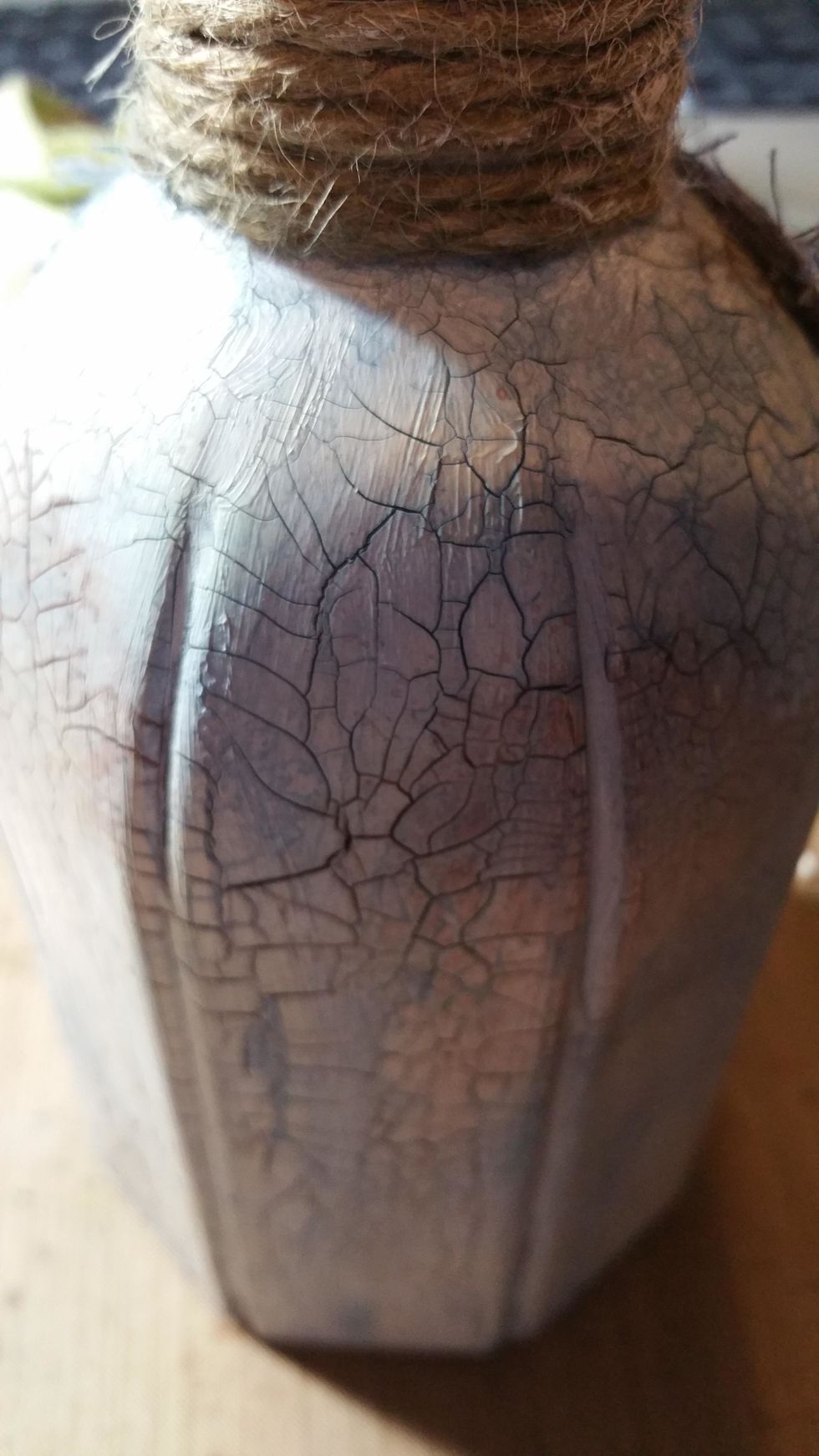 This is what the effect of crackle over gesso looks like when dry. I then sprayed various colors of Art Anthology colorations sprays, wiping and drying after each color to get the effect you see here.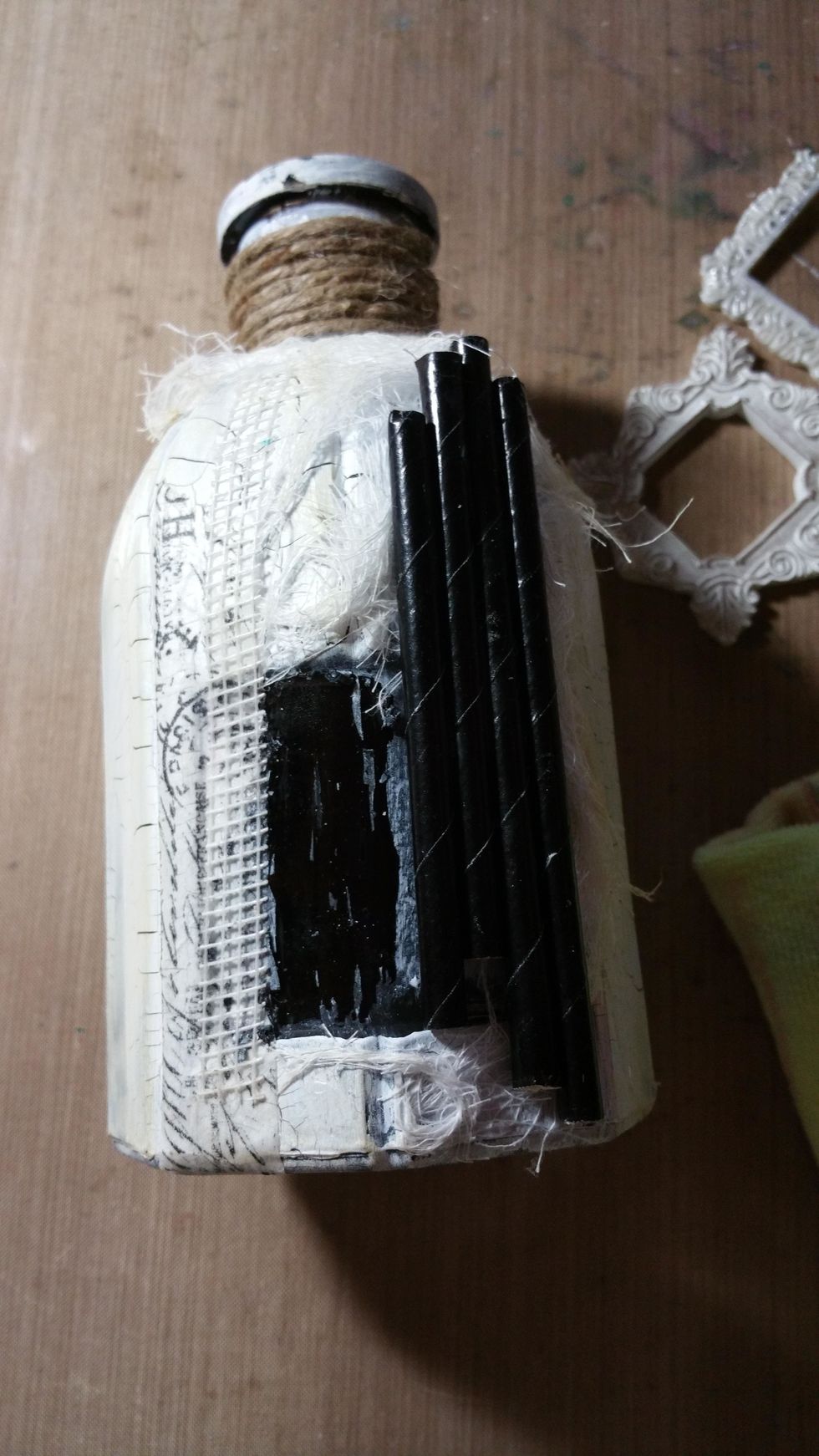 Jute rope was added around then neck and some washi, straws, cheesecloth, and drywall tape were adhered. Cover this area with white gesso, let dry. Caution cheesecloth burns if you use a heat tool!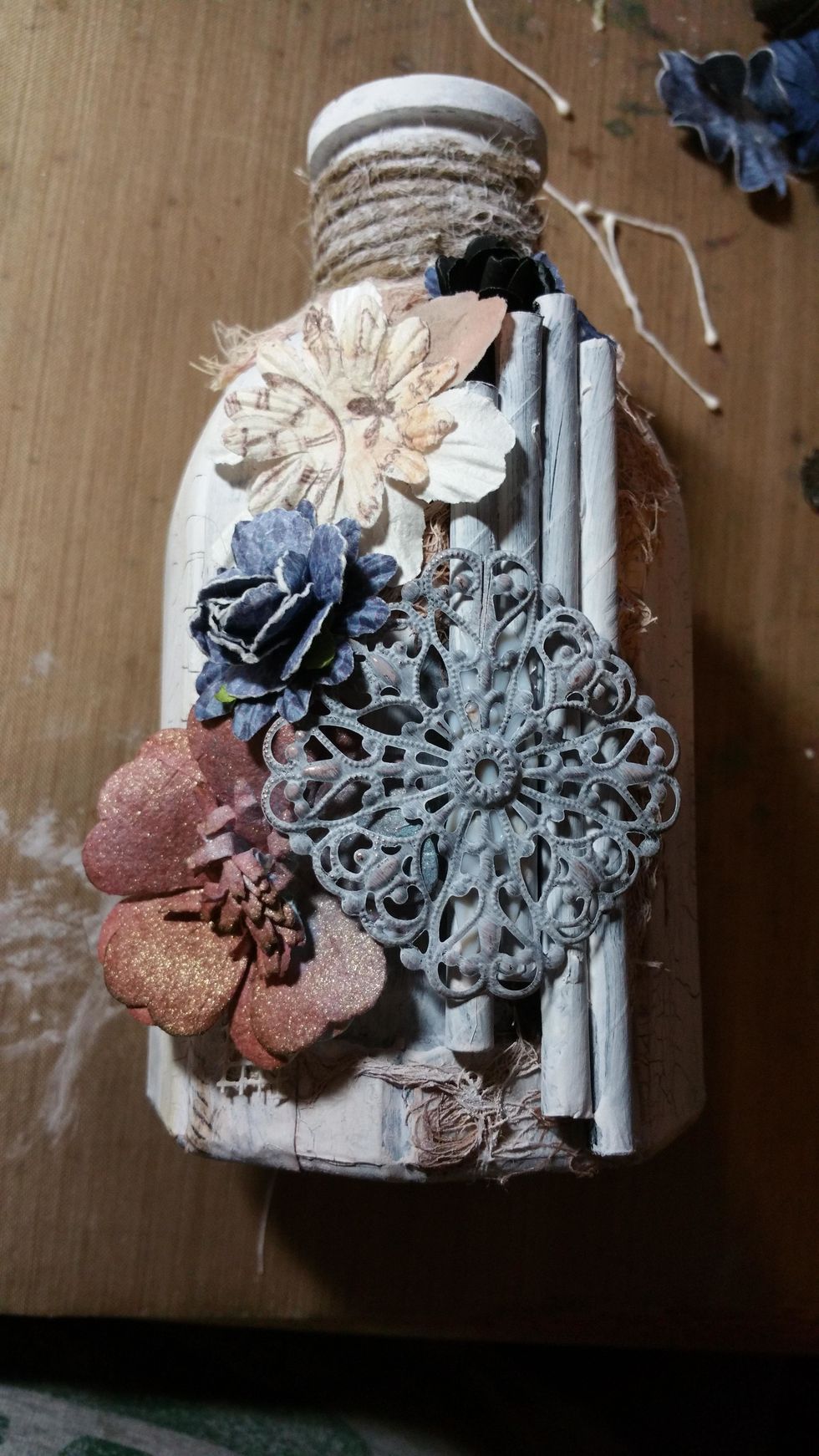 After more colorations spray a few more embellishments were added.
Play with your different colors in the palette you choose until you get a base your happy with then lightly paint areas with thinned white gesso.
In between dryings I painted my fairy with a mix of Art Anthology Velvet in cotton mixed with Minx shimmering ink in Immaculate to get that beautiful pearl look.
I stamped some small butterflies and colored them by dipping a small brush in AA colorations spray.
Soft blue wire was coiled and I adhered butterflies to the ends and adhered them into the embellishments on bottle.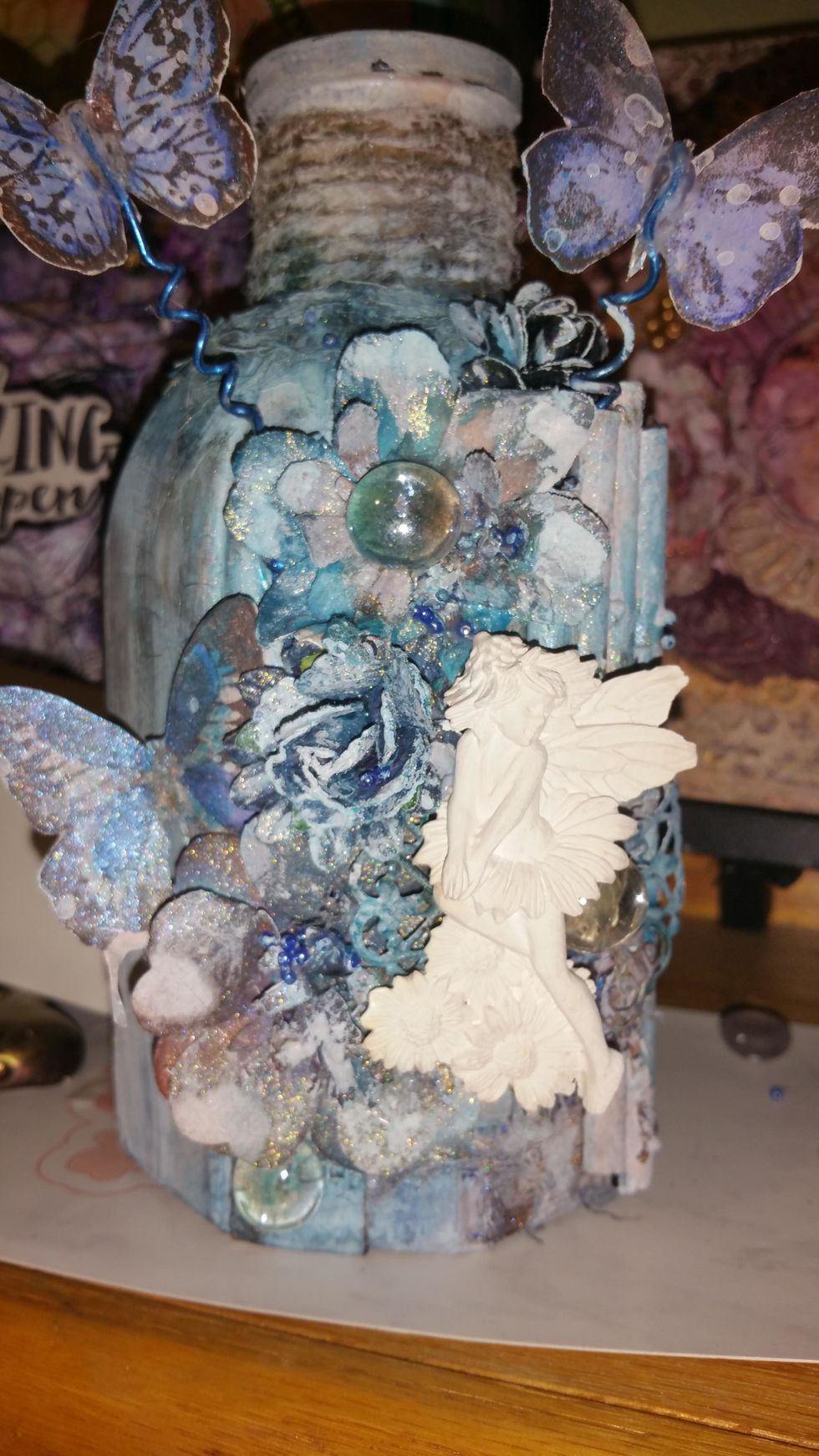 Add fairy or other focal of your choosing. I also added some pearl melange stones.
Spray over entire bottle with Gilded Gold AA colorations spray for even more shimmer. I also added some pearl seed beads to the middles of the butterflies to cover the wires.
White Gesso
crackle medium
Glass bottle
Jute yarn
paper straws
AA Colorations spray Ink Spot
AA Colorations spray Marlin
AA Colorations spray Siesta Key
AA Colorations spray Gilded Gold
AA Colorations spray Rustic
AA Colorations spray Raider
AA Minx Shimmering Ink Stargazer
AA MInx Shimmering Inks Immaculate
AA Velvet in Cotton
Focal piece
paper florals
Adhesive
Art Anthology
Art Anthology is a manufacturer of dimensional mediums.\n\nCome chat with us in our Facebook Group: Art Anthology Adventures in Art