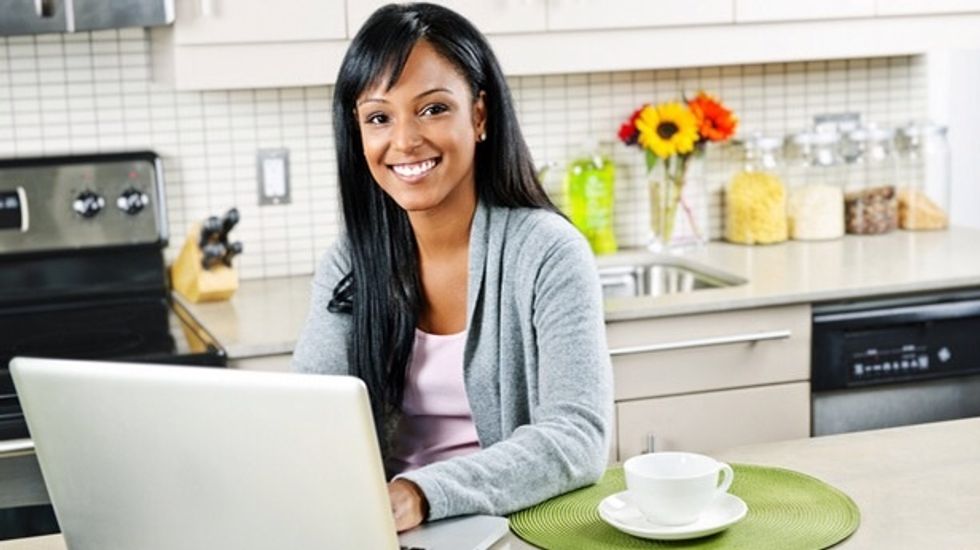 Point your Internet browser to www.facebook.com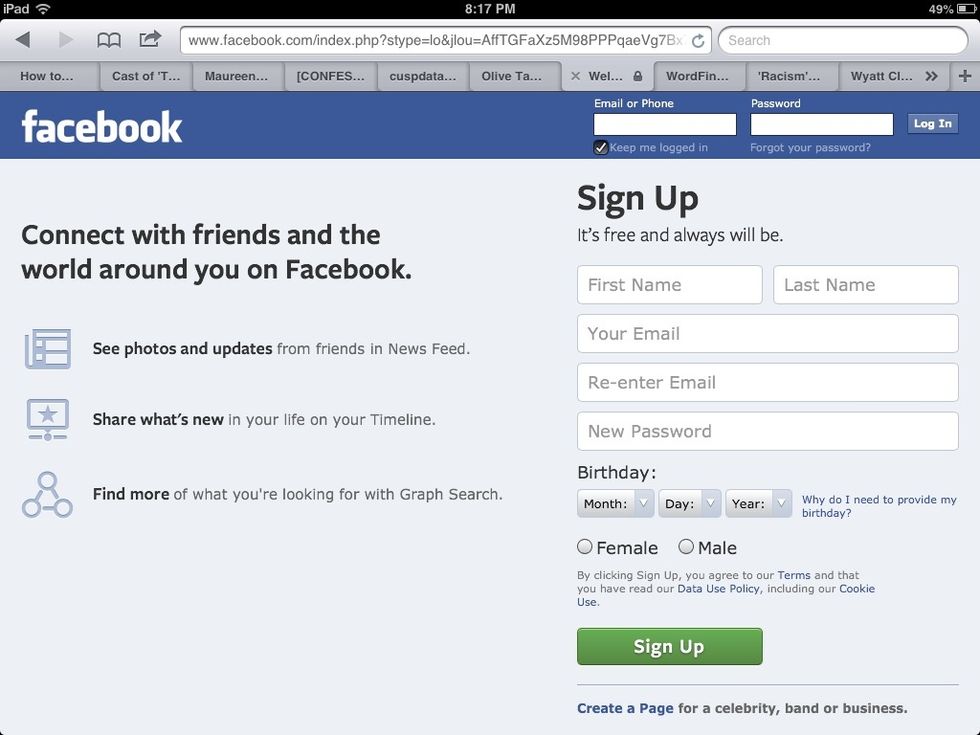 Fill out your name, email address, new password (that you created in your mind), birthday and select your gender. Click "Sign up"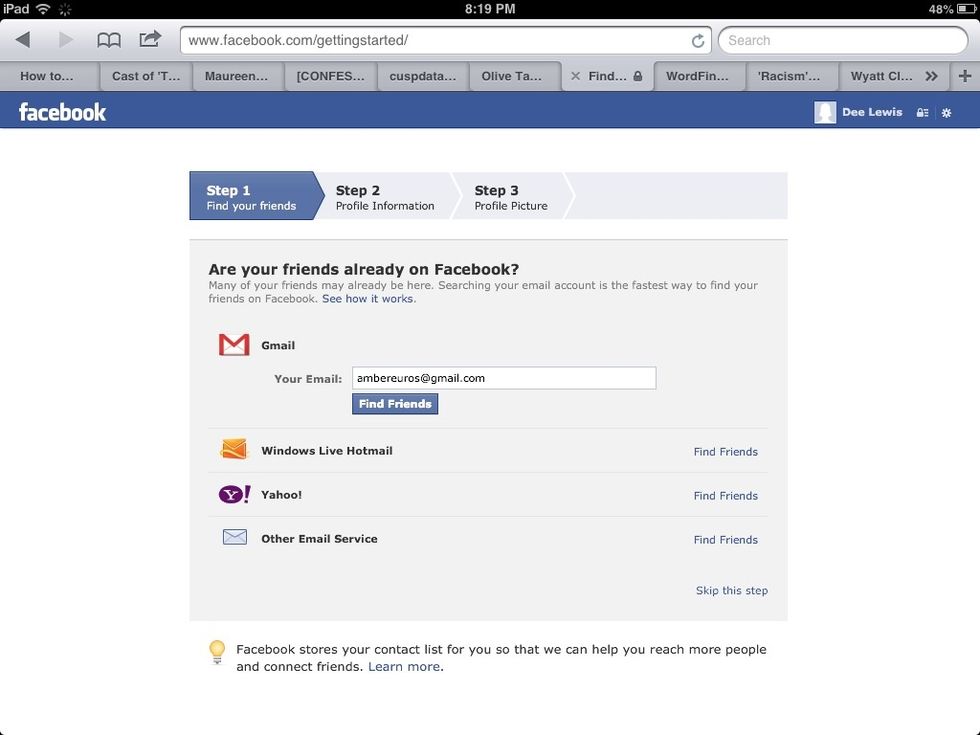 Find your pals using one of the suggested methods.
If you don't want to add friends now, select "skip this step" down at the bottom right to move to the next screen.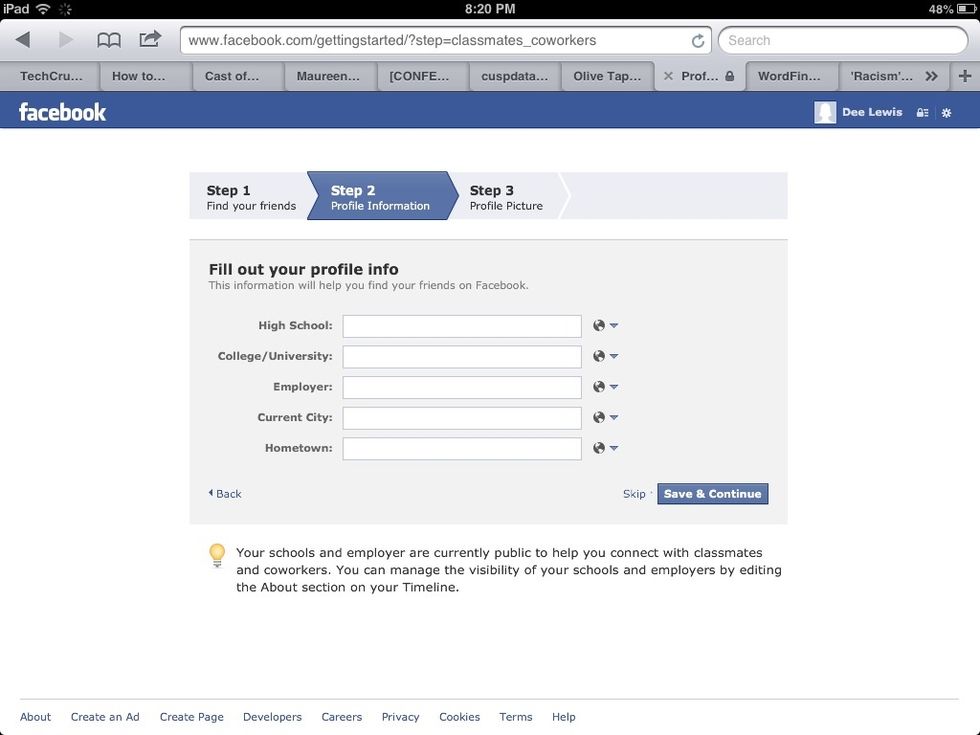 Enter more details* about your wonderful life. Select the globe and drop arrow to determine the privacy level for each option. (*You can also SKIP this step)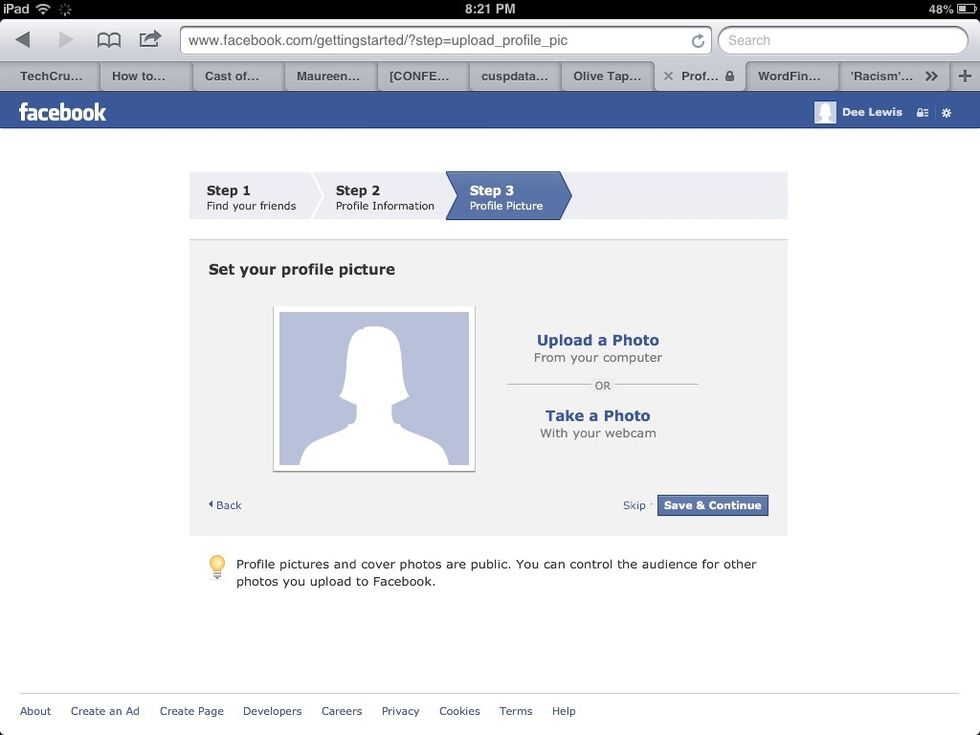 Show us your pearly whites and select a profile photo* or take one instantly using a webcam. (*You may also SKIP this step.)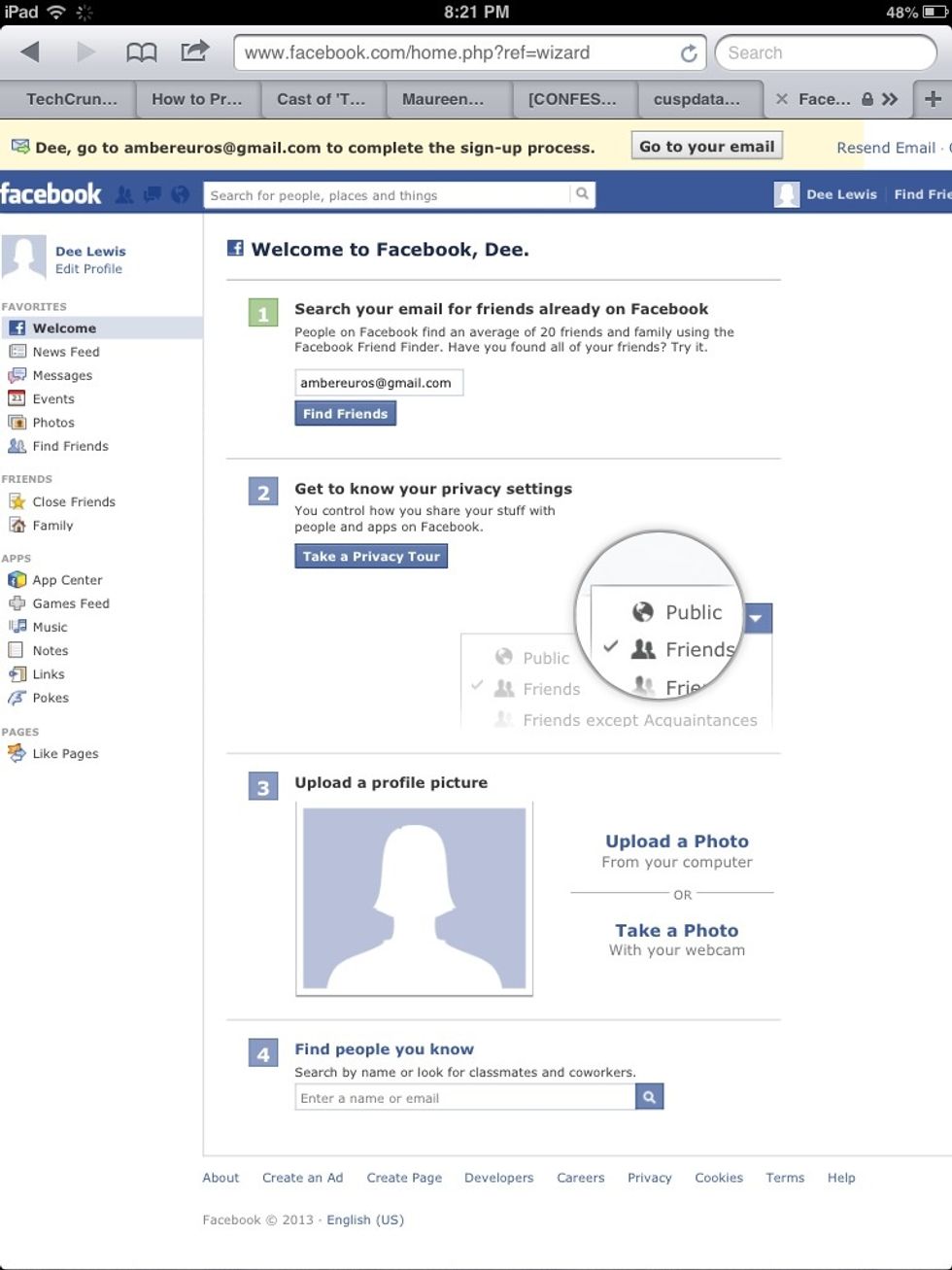 Take a tour of the features available and learn your way around Facebook.
CONGRATS! You now have a Facebook profile. Thanks Mark!
1.0 Laptop or Desktop Computer
Internet Access
Valid Email Address
1.0 Optional: Personal Profile Photo
Web browser (Safari, Internet Explorer, Chrome)
Denitria Lewis
Cultural Sommelier™ | The DNYREE Group | Cultural Savant. Tech Enthusiast. #PerfectPairing