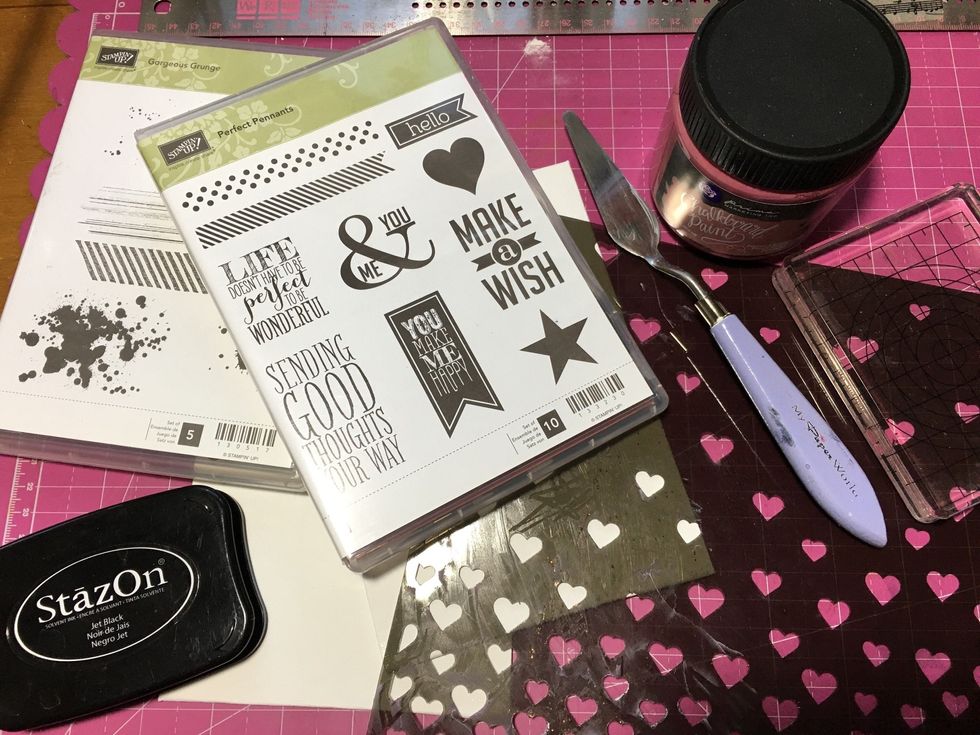 Gather your supplies.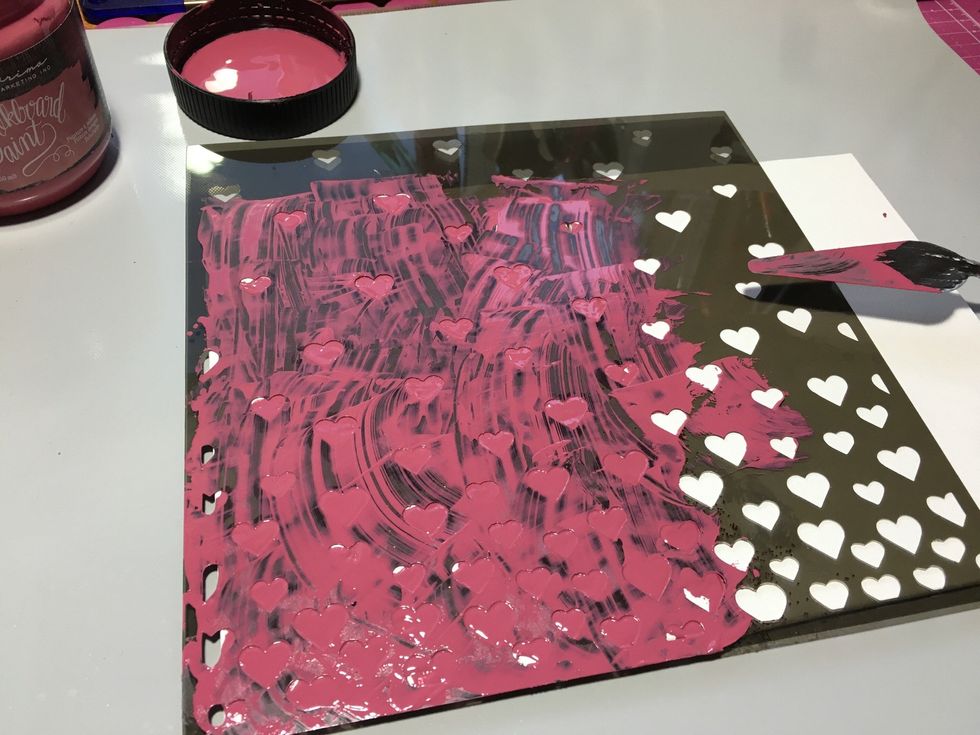 Using the stencil of your choice, spread the paint using a spatula. To get the funk effect you must use a thin paint the will run behind the stencil.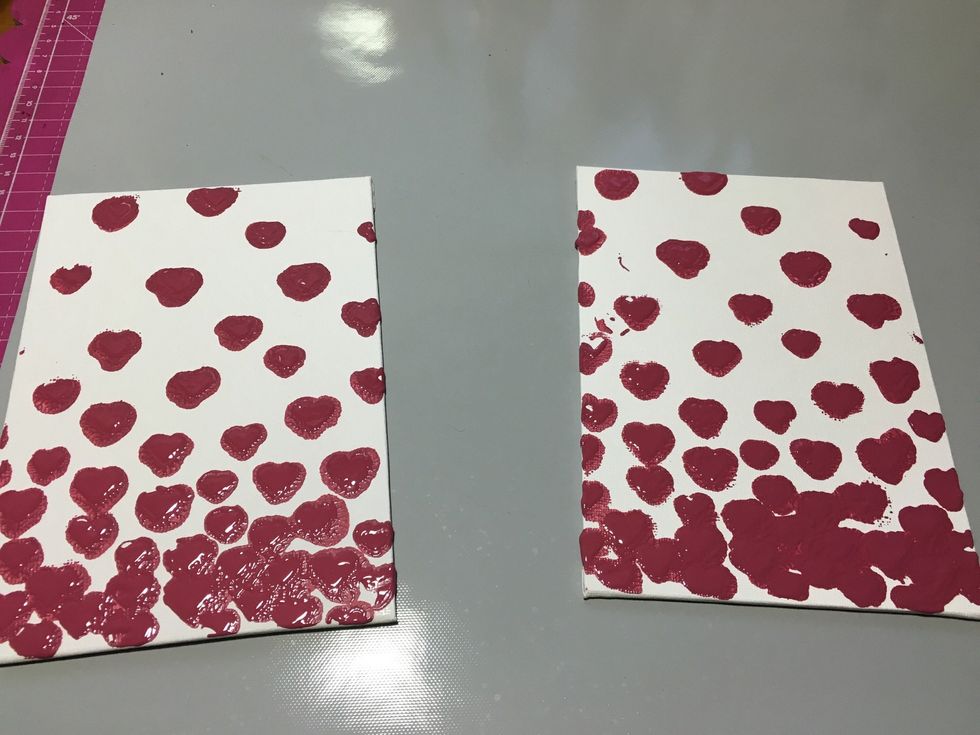 The result is a faded shape.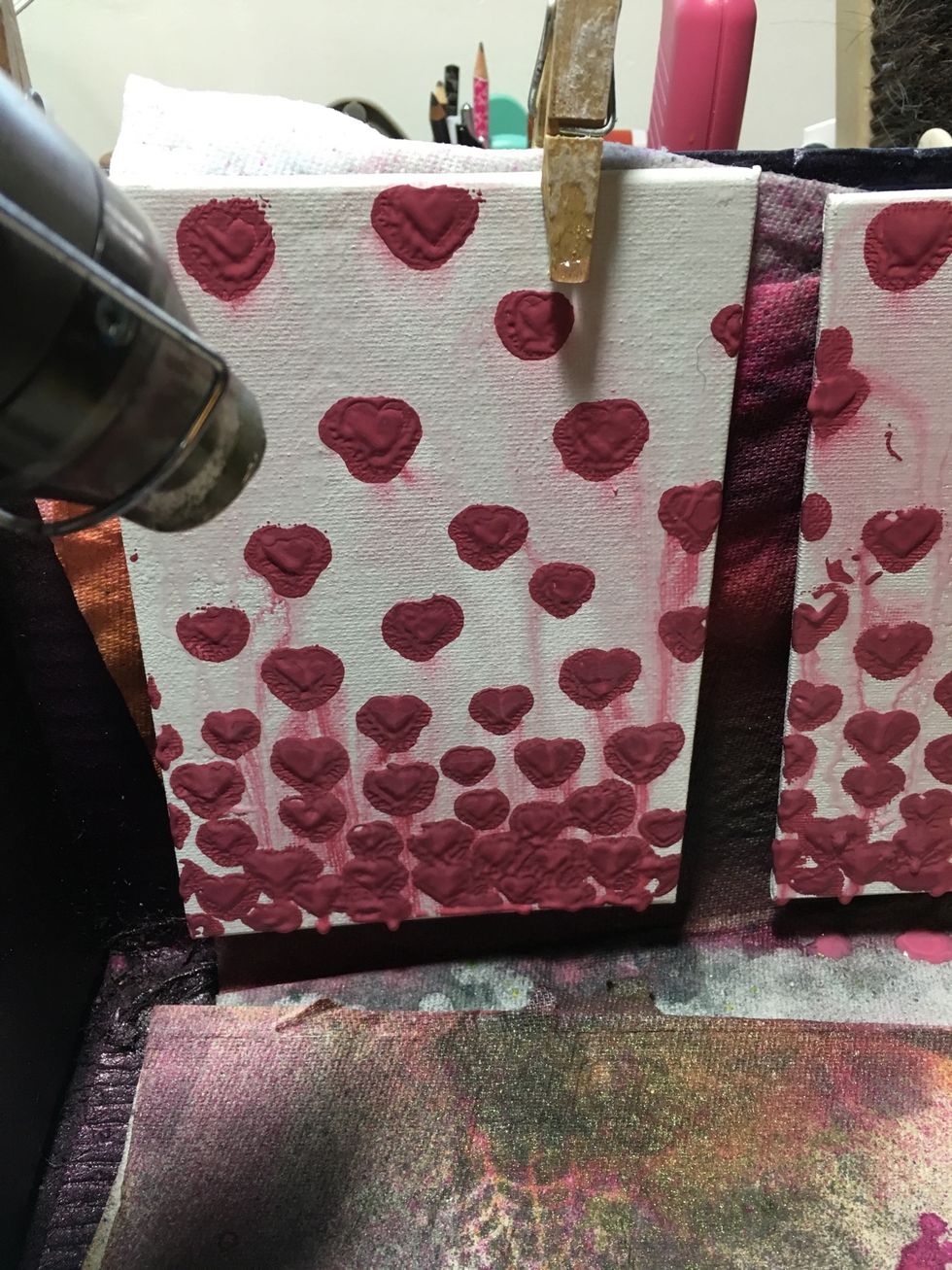 In a vertical position, spray water at the same time you hear set. The air front the dryer will help spread the paint down. Spray water as much as you want.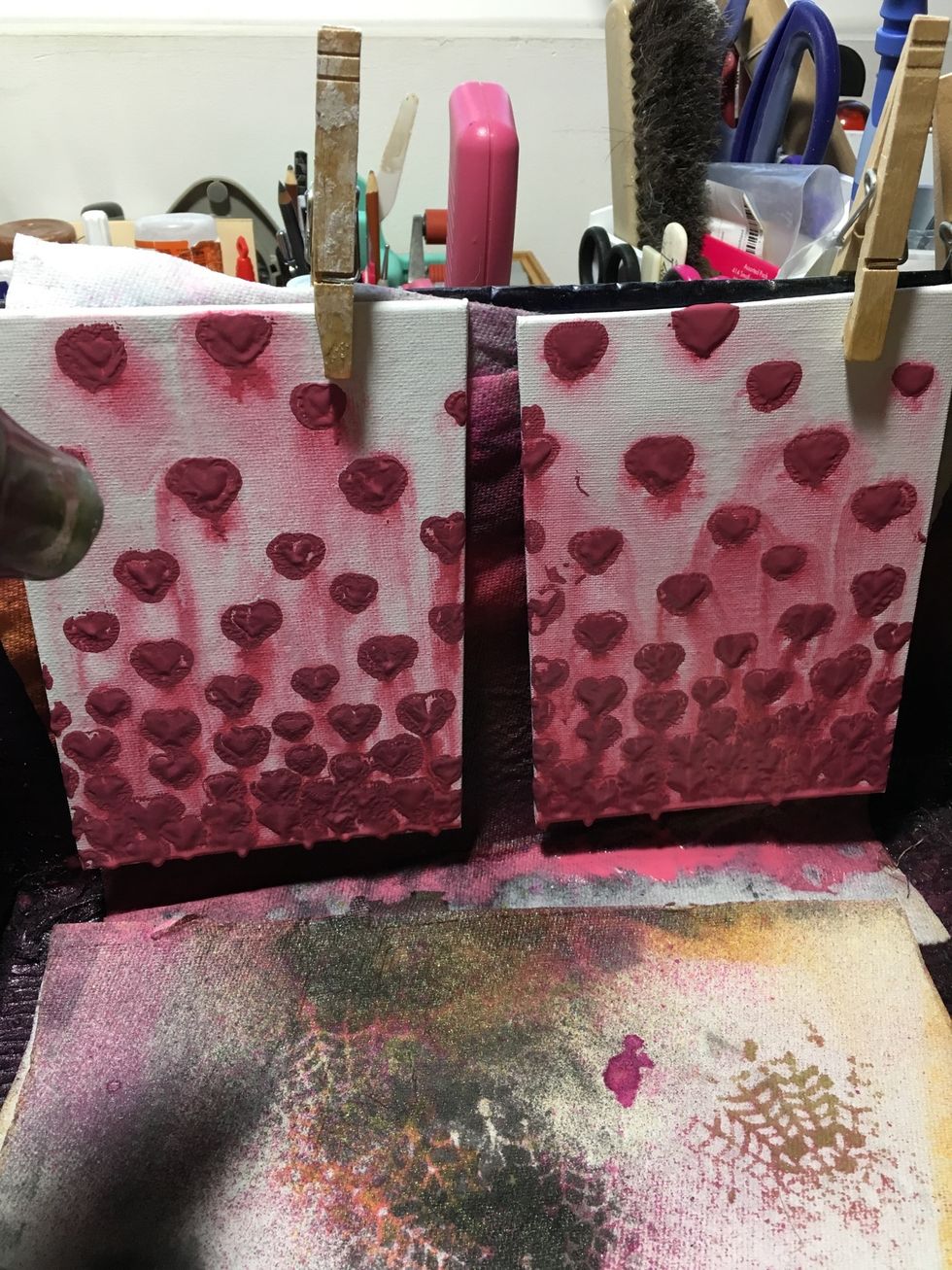 That is the effect I was looking for, a running paint with faded shapes. So cool!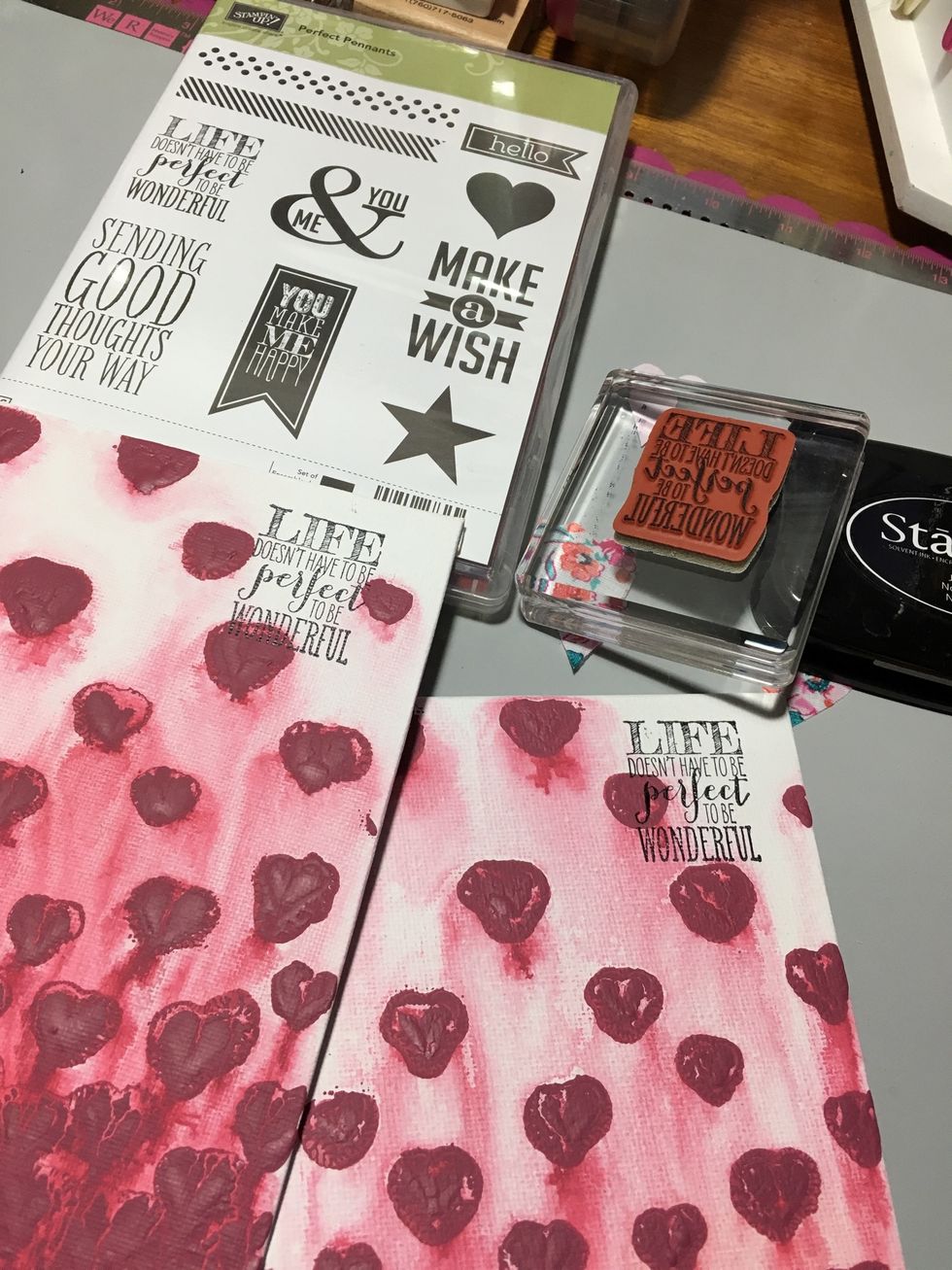 My background is dry and now I can stamp the title. I am using StazOn because I like the deep black from this inkpad.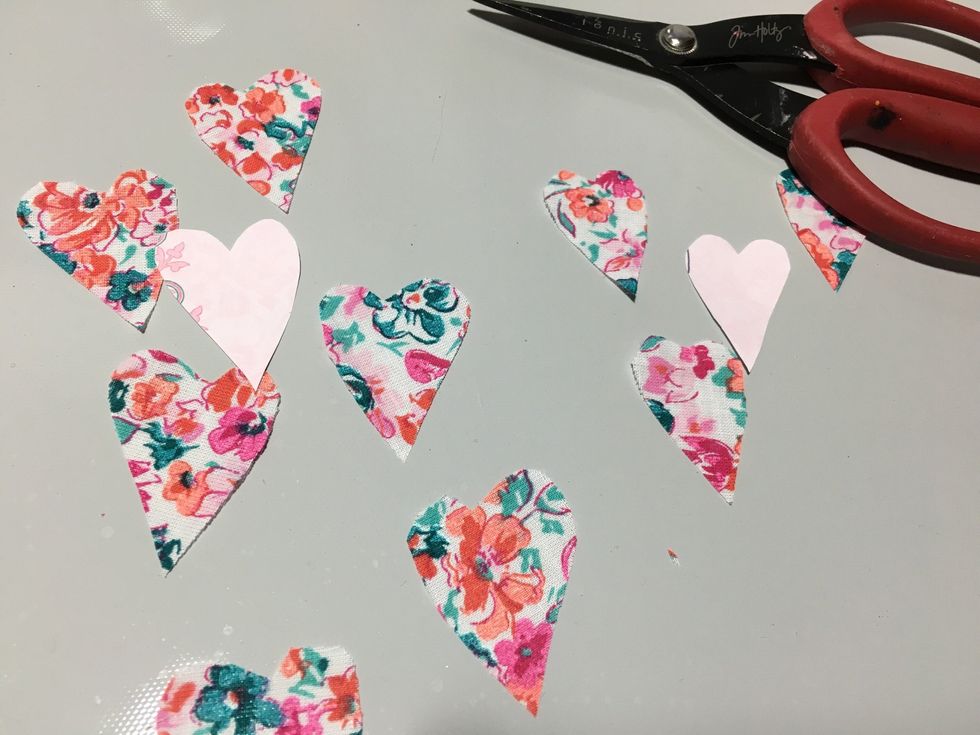 Make a heart template and cut 3 hearts out a piece of fabric.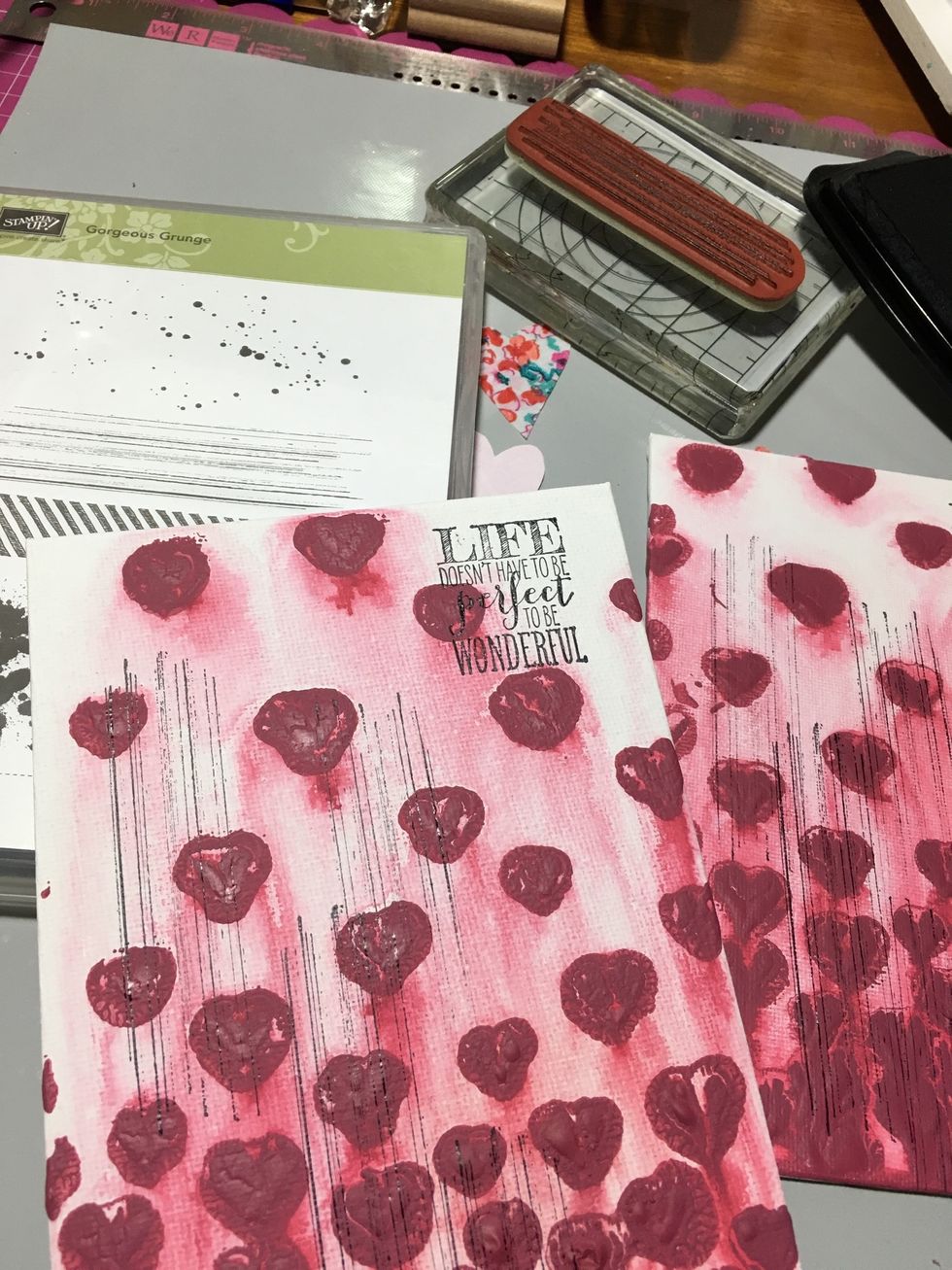 Add more stamp on the background where the hearts will be placed. I am using a Stampin' Up! stamp called Gorgeous Grunge.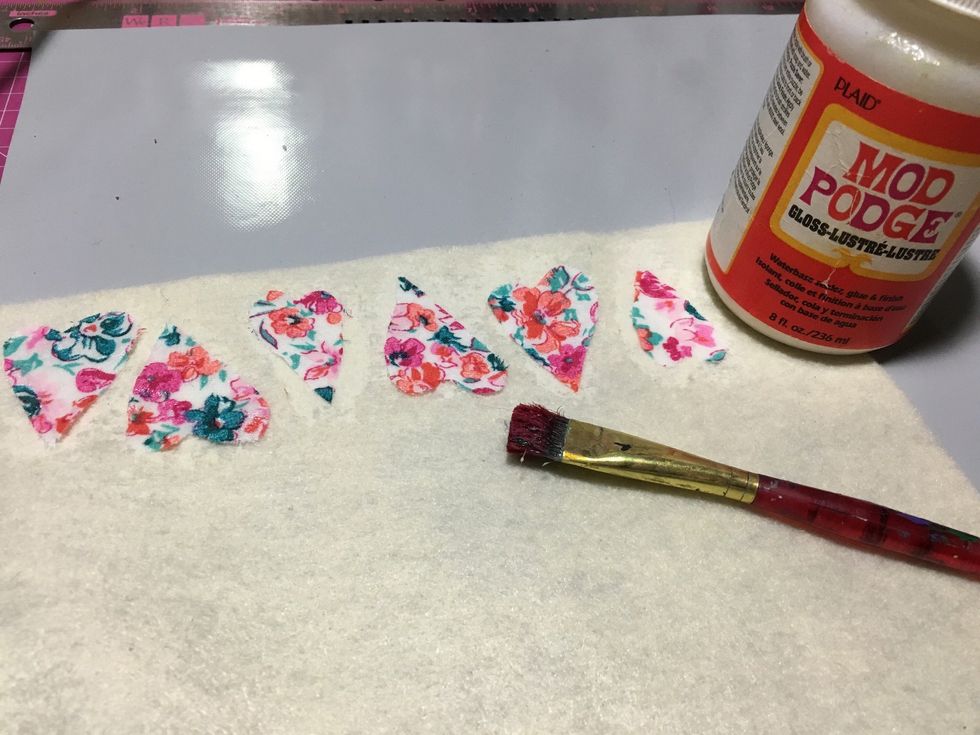 Add some felt behind your hearts to create more dimension. I used Mod Podge as my adhesive and sealer.
Using a fabric glue like Fabri-Tak, adhere the hearts in place. Stamp randomly the same background stamp over the hearts. Add half pearls to finish your piece.
Canvas
Chalk Paint
Stencil
Spatula
Fabric
Scissors
Fabri-Tak
Pencil
Stamp
StazOn
Acrylic Block
Felt
Mod Podge