print the name big.. 1 letter per page these are 650pt!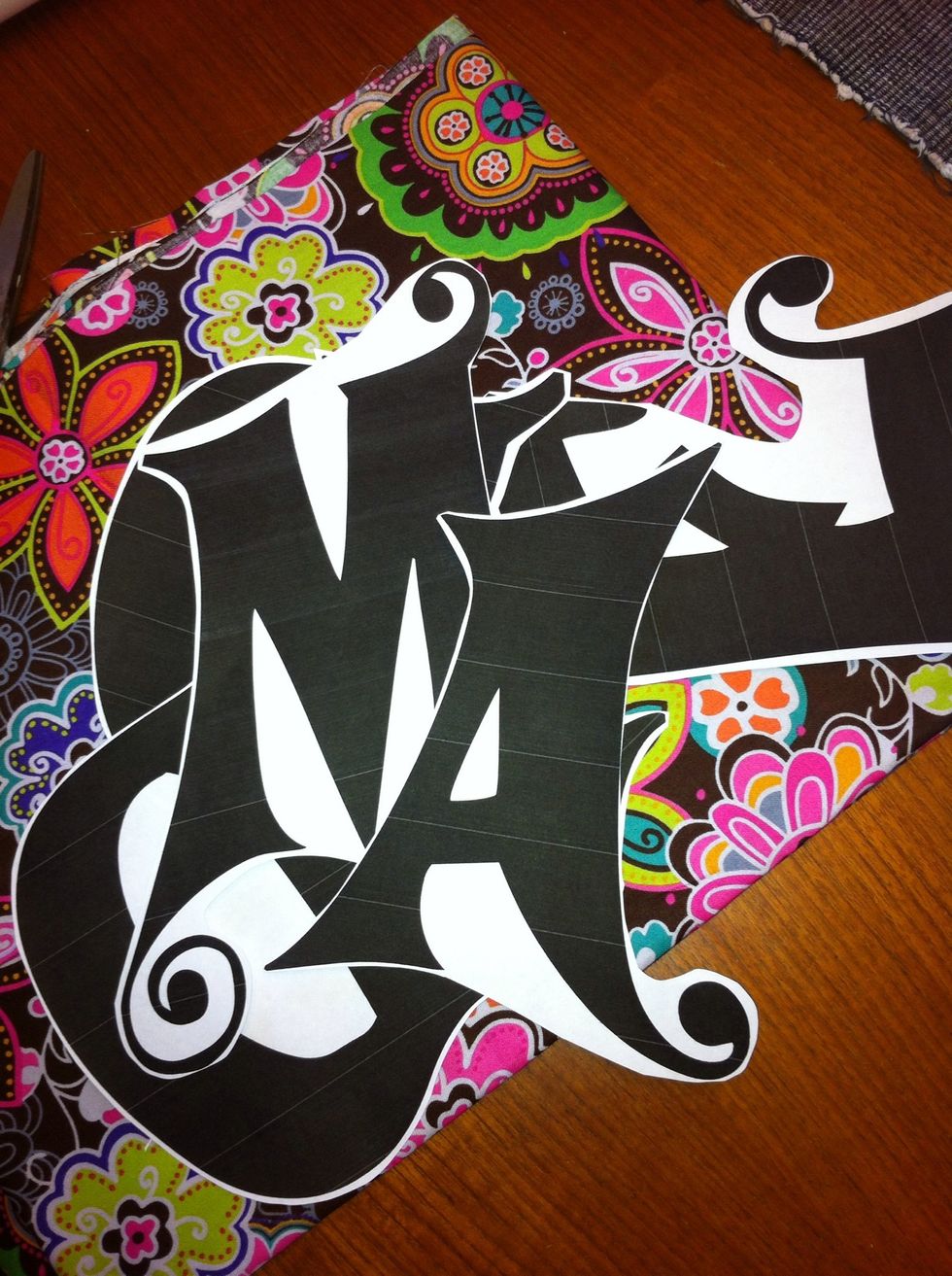 Cut the letters out. Or save a step and print the letters in reverse!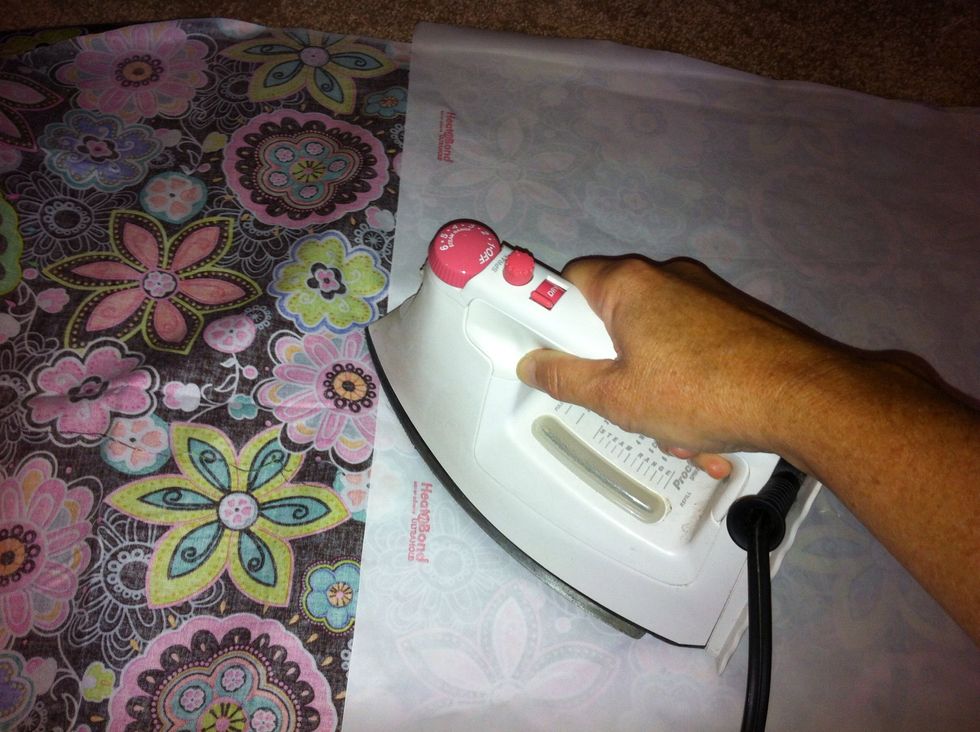 Iron the heat n bond onto the back of the fabric. Follow the package directions!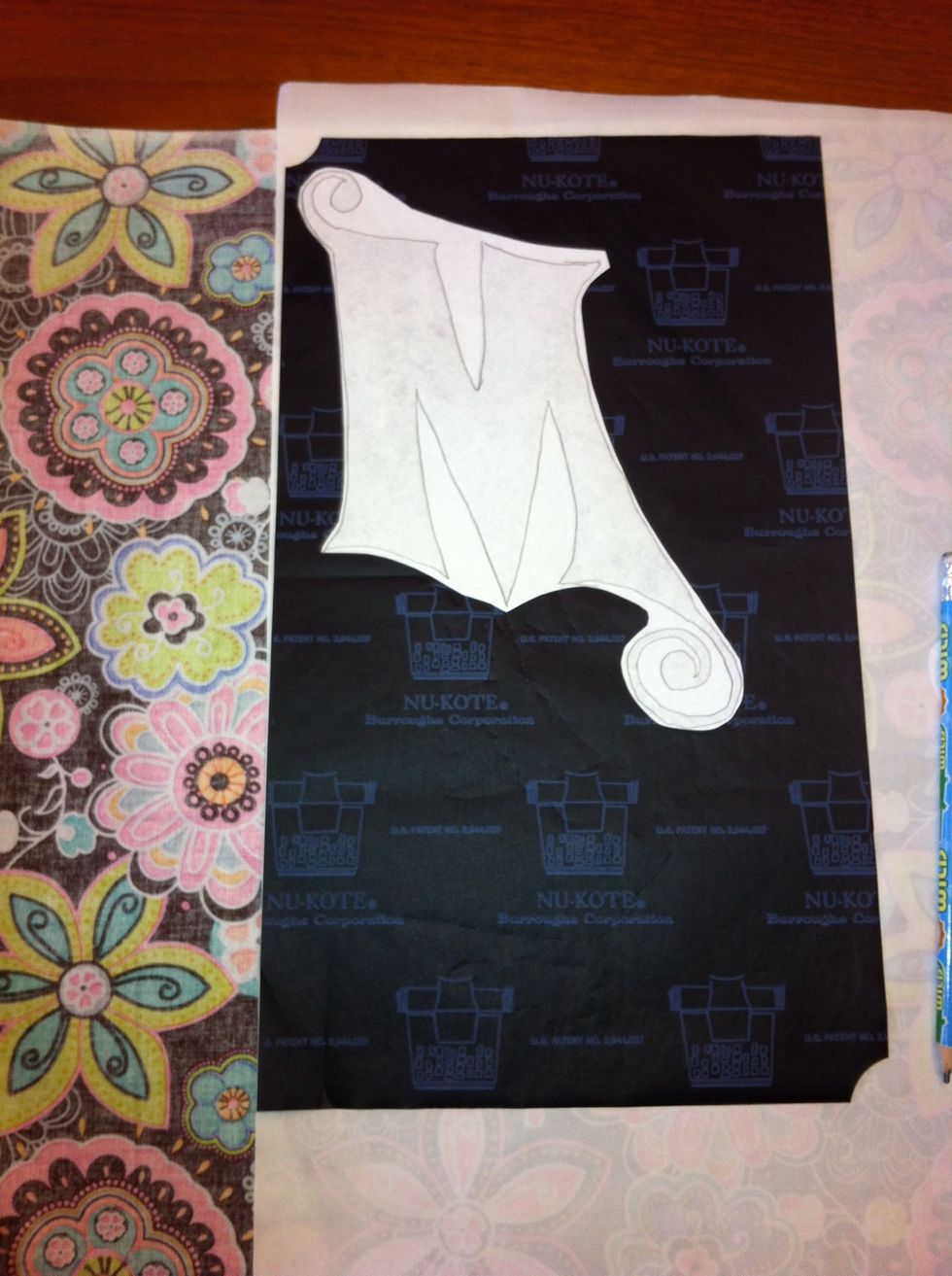 Use carbon paper if you have some, flip the letter and trace the REVERSE of the letter onto the backer paper that had been ironed onto the fabric.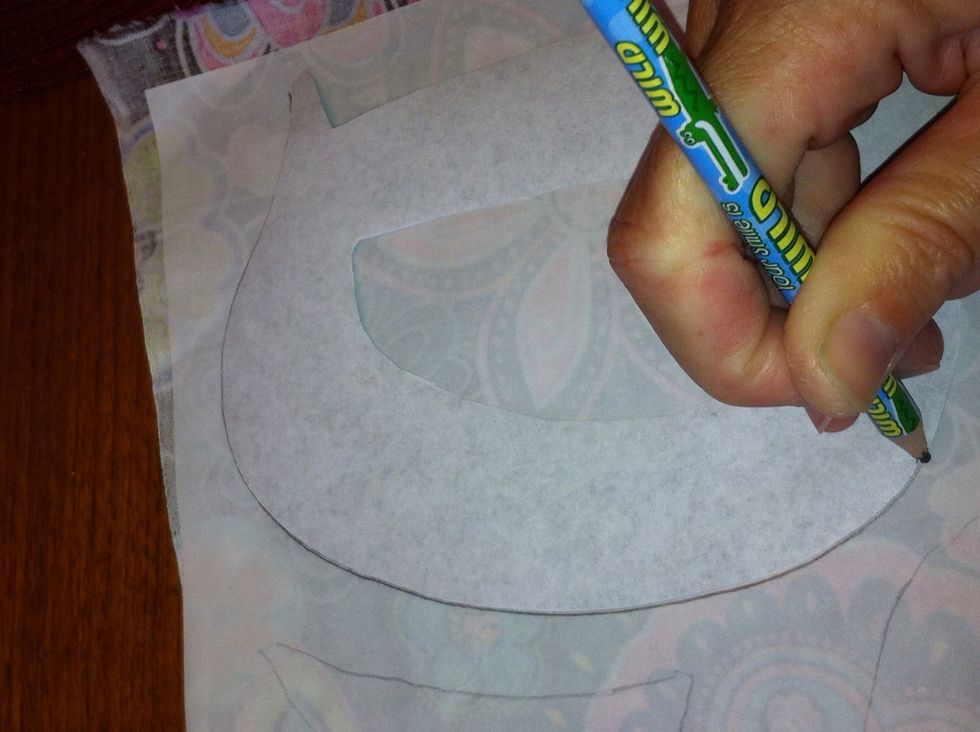 Or if you don't have carbon paper, cut the entire letter out and trace the letters. Remember , you are working in reverse!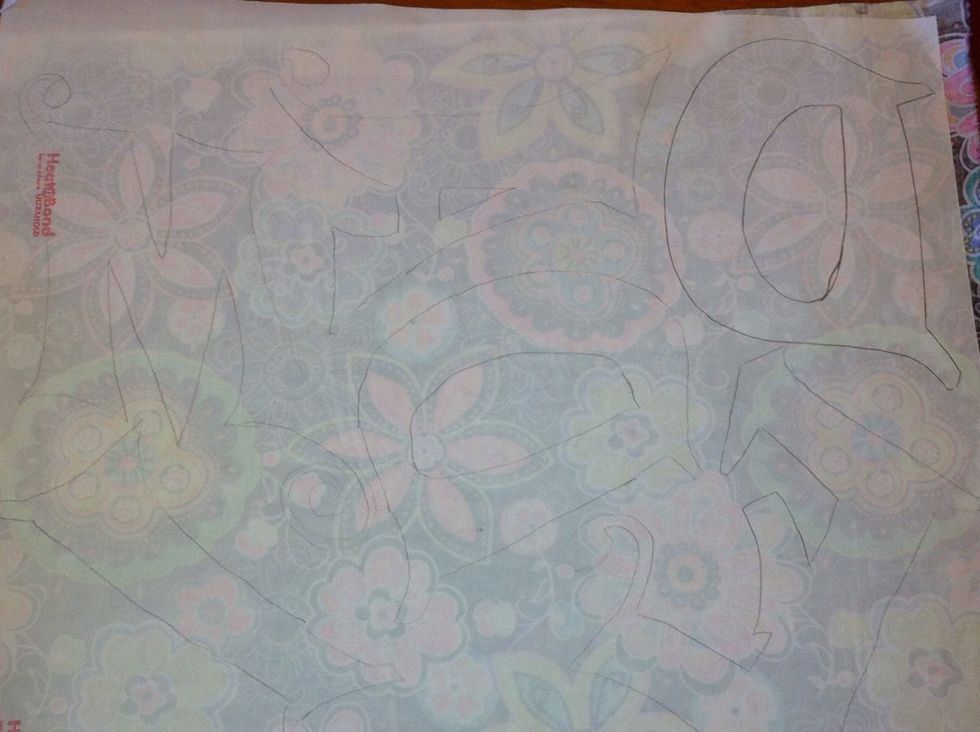 All the letters traced. Now cut the letters out.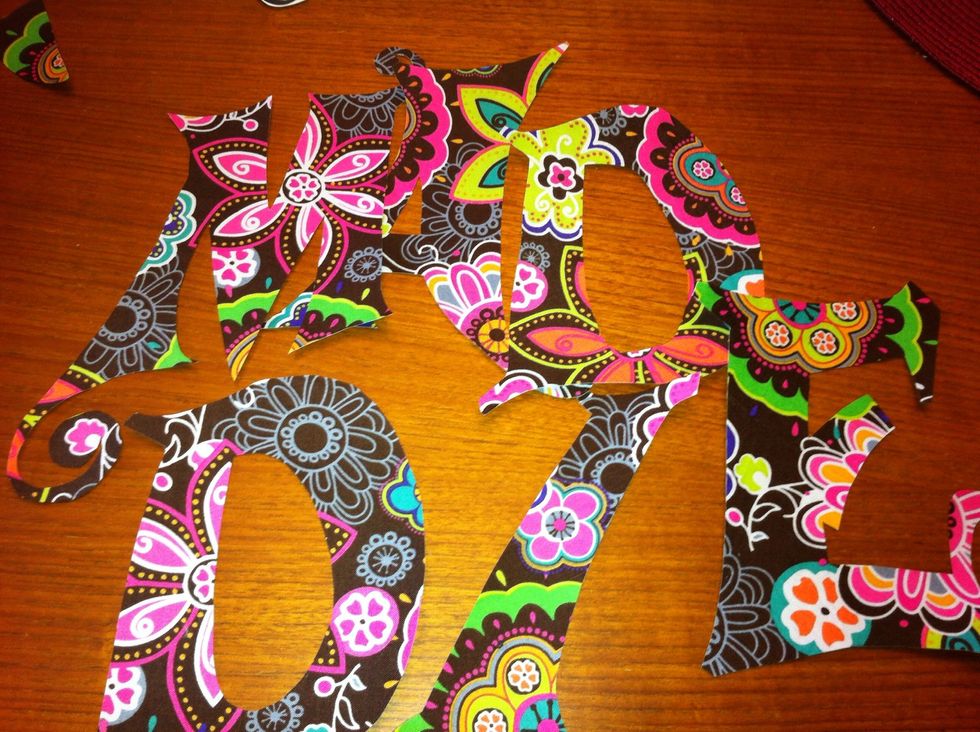 The backer makes the fabric very easy to cut.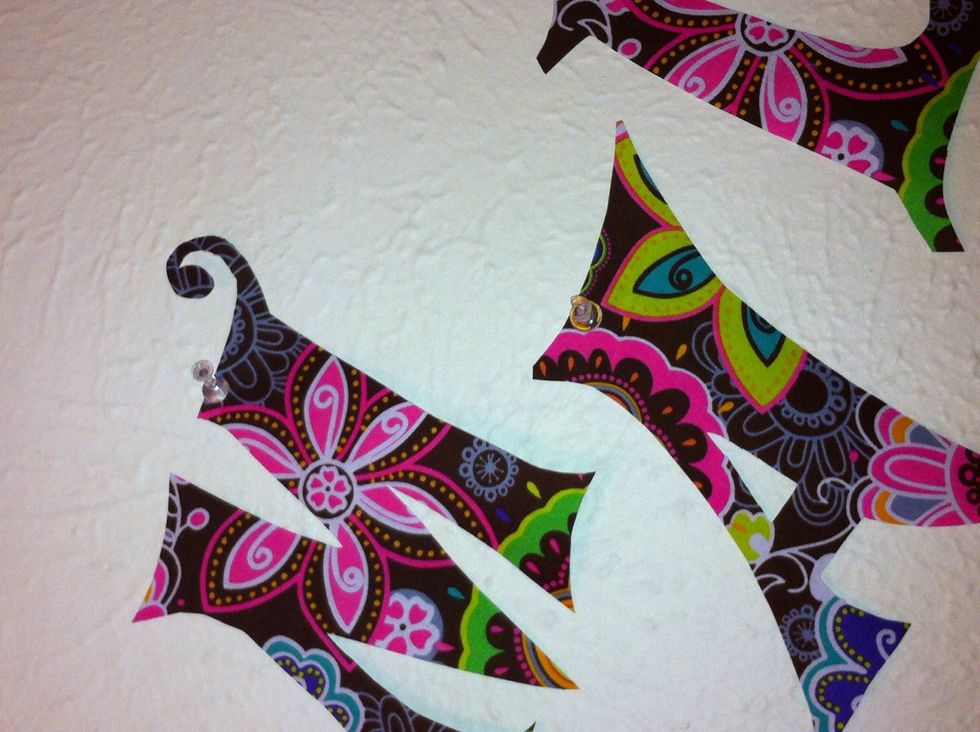 Take the paper off the back of the letters. Position the letters on the wall. Use thumb tacks to position.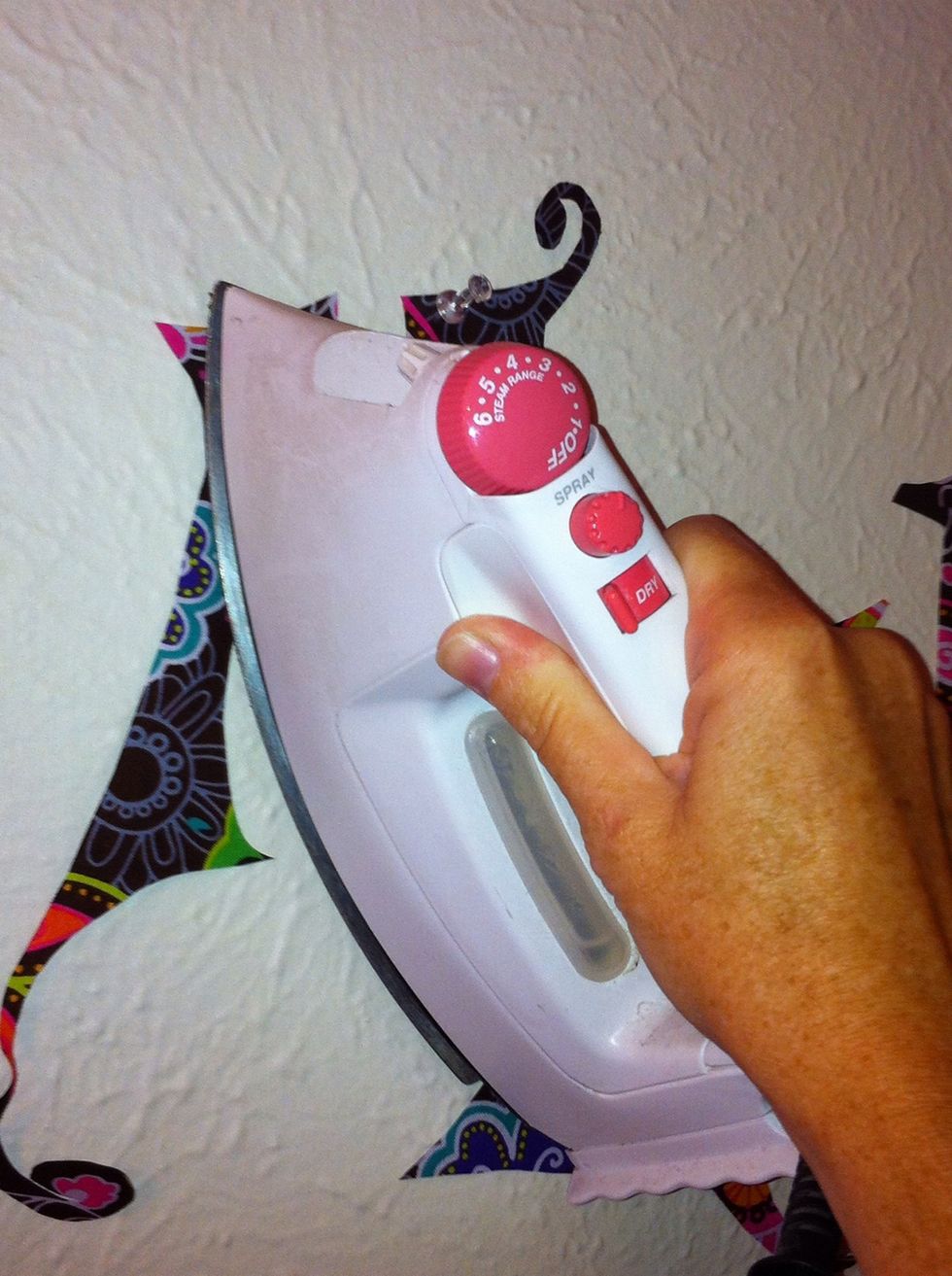 Iron the letters onto the wall.
Done! In under 30 minutes too! www.faithhopeandart.blogspot.com
Fabric
Heat n bond
Printed name
Iron