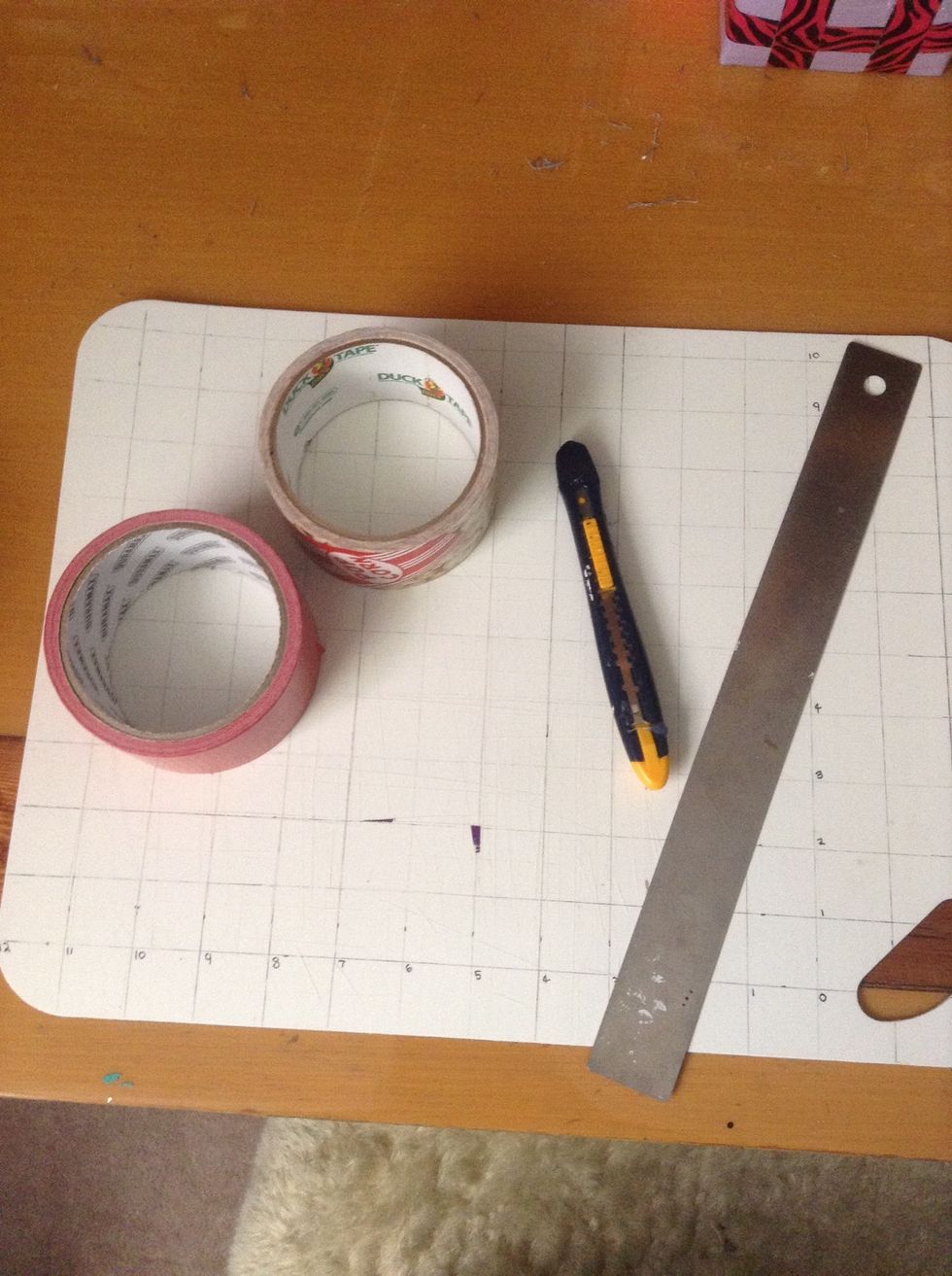 These are the supplies you need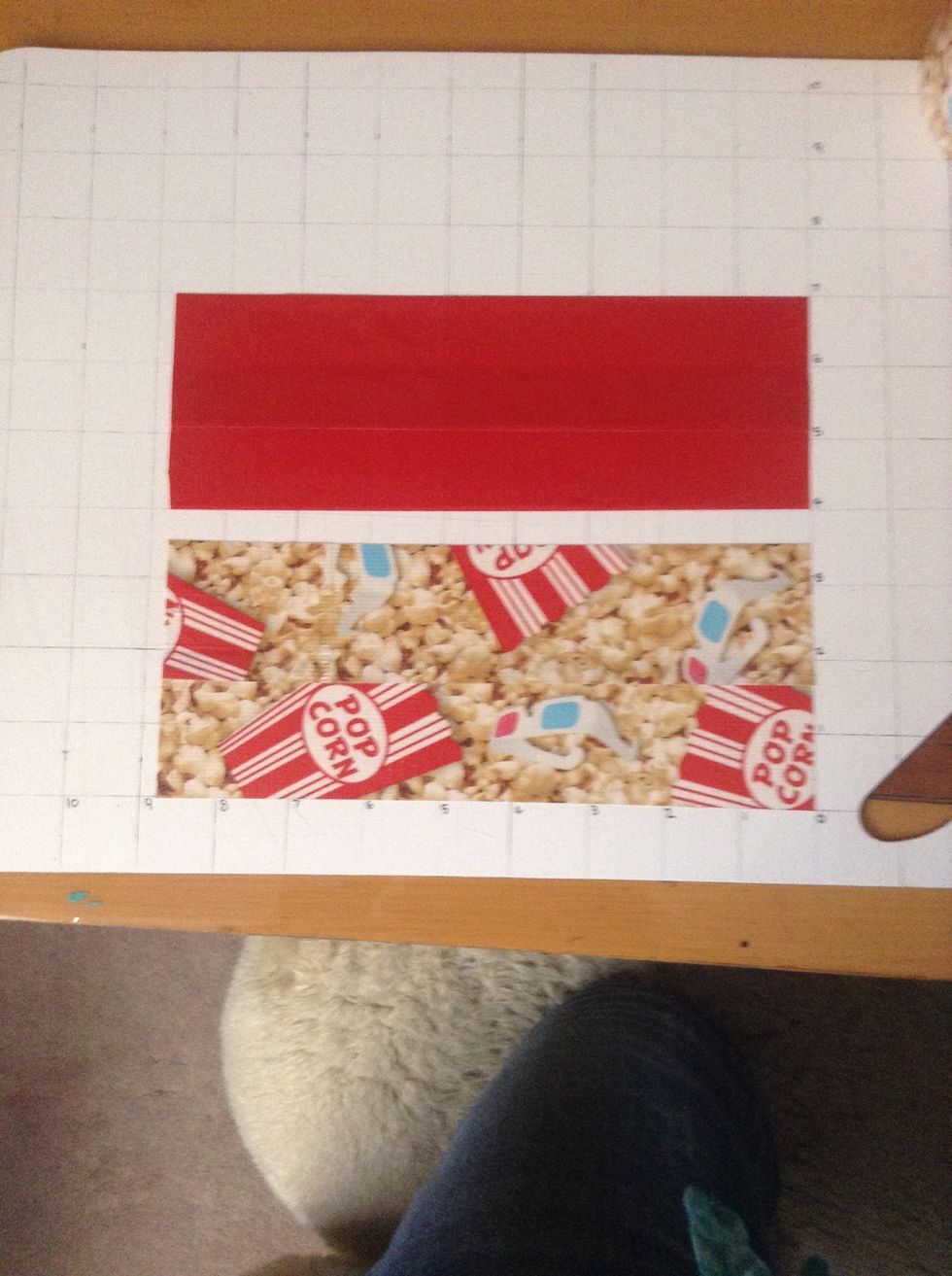 First you take a 9 inch duct tape piece and tape it on the board you will need 2 and make it 3 inches tall. Next you do the same thing with the pattern tape and make it 3.5 inches tall.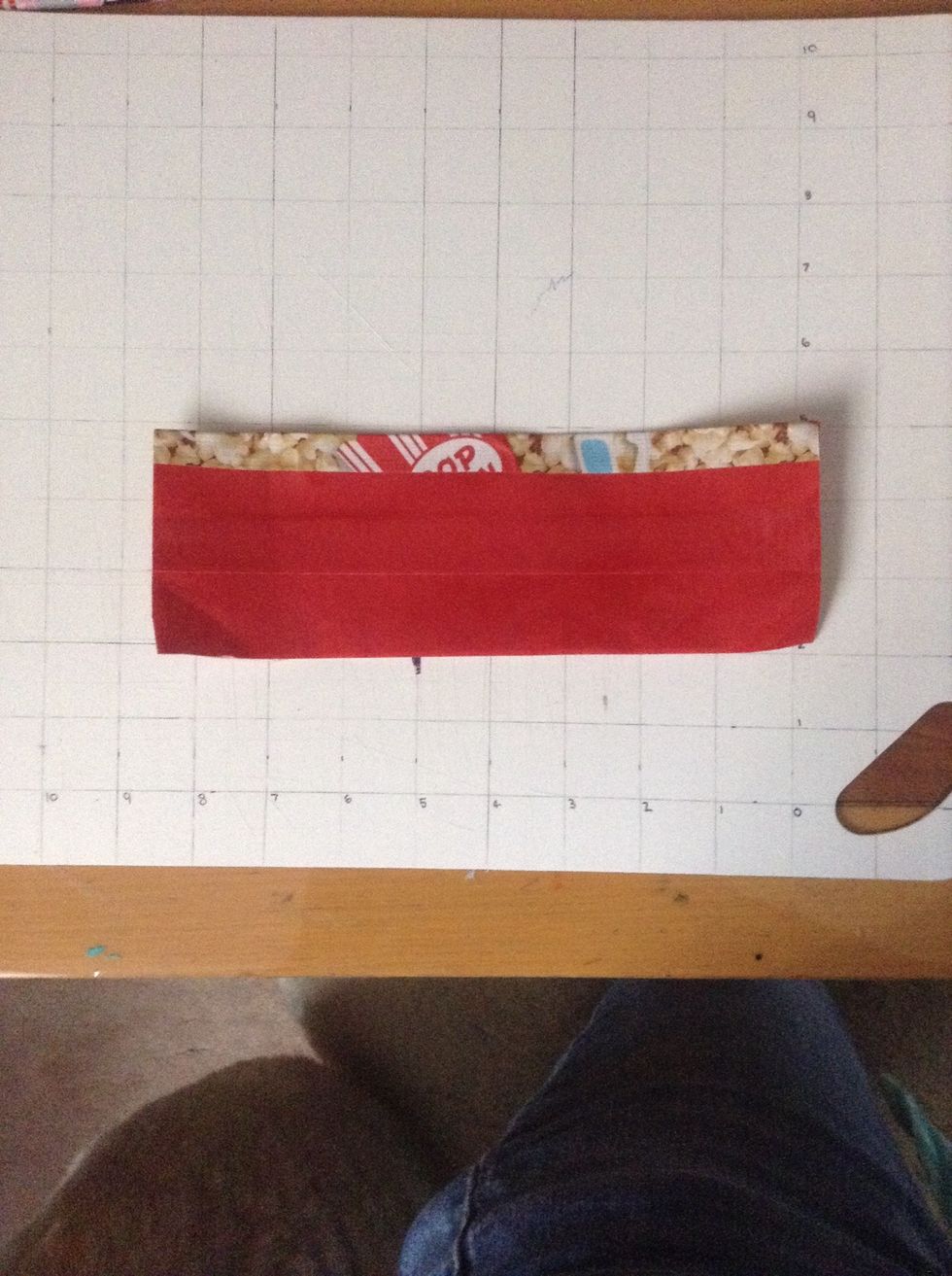 Put both of the pieces together and there should be a .5 inches of tape showing at the top, fold that over on the red side.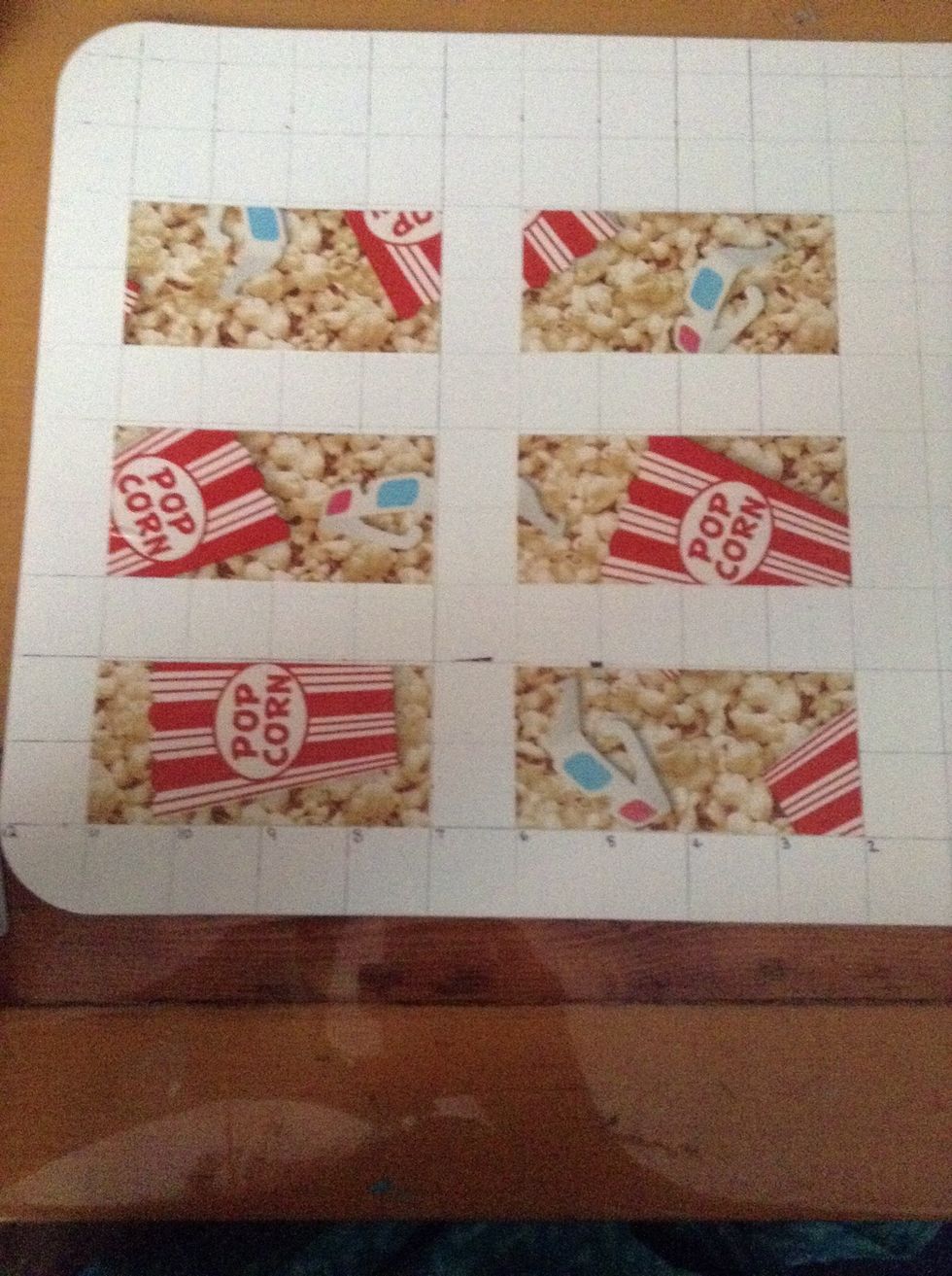 Next cut 6 pieces of duct tape that are 4 inches wide.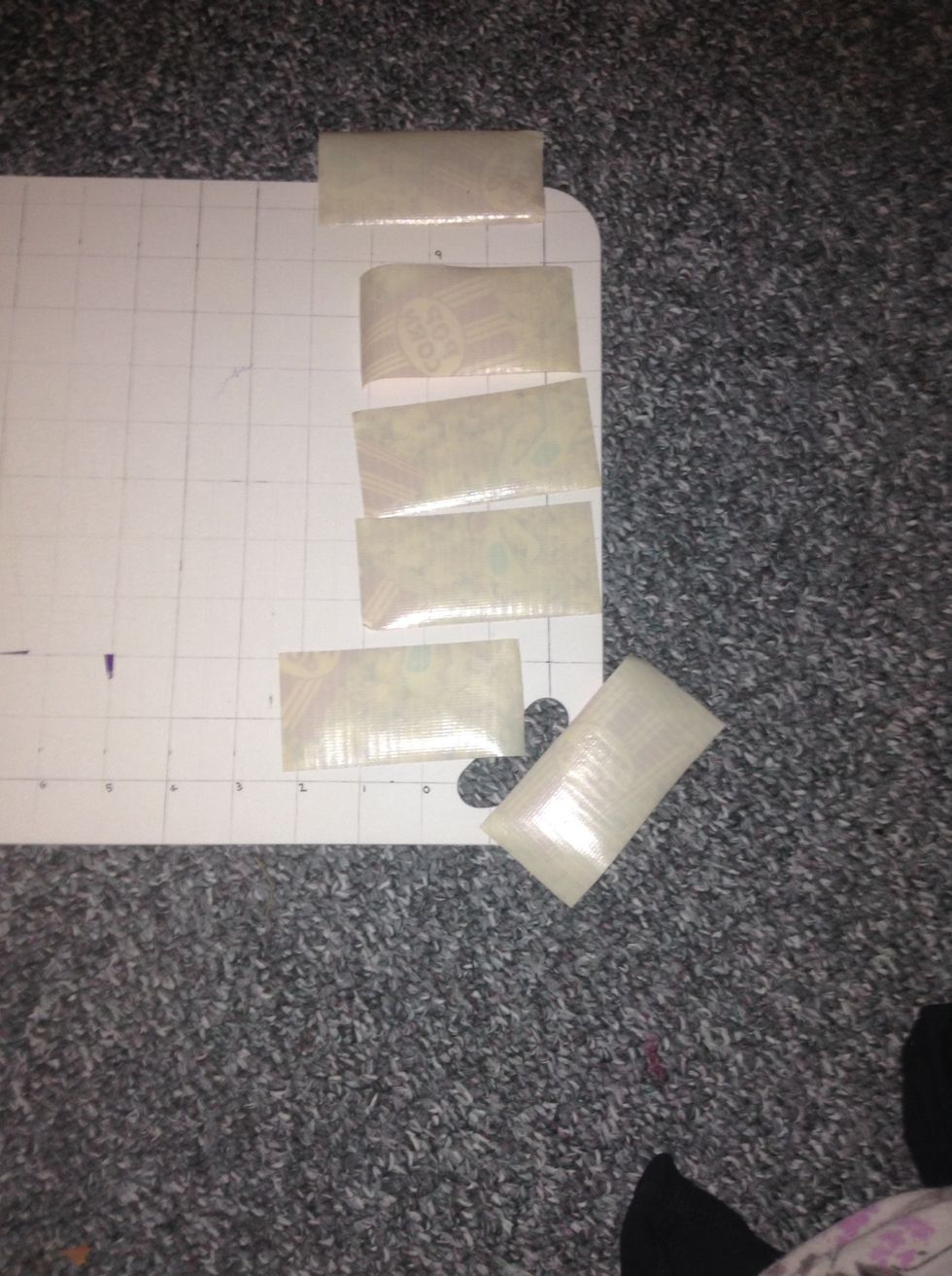 Remove them from the board and put them aside.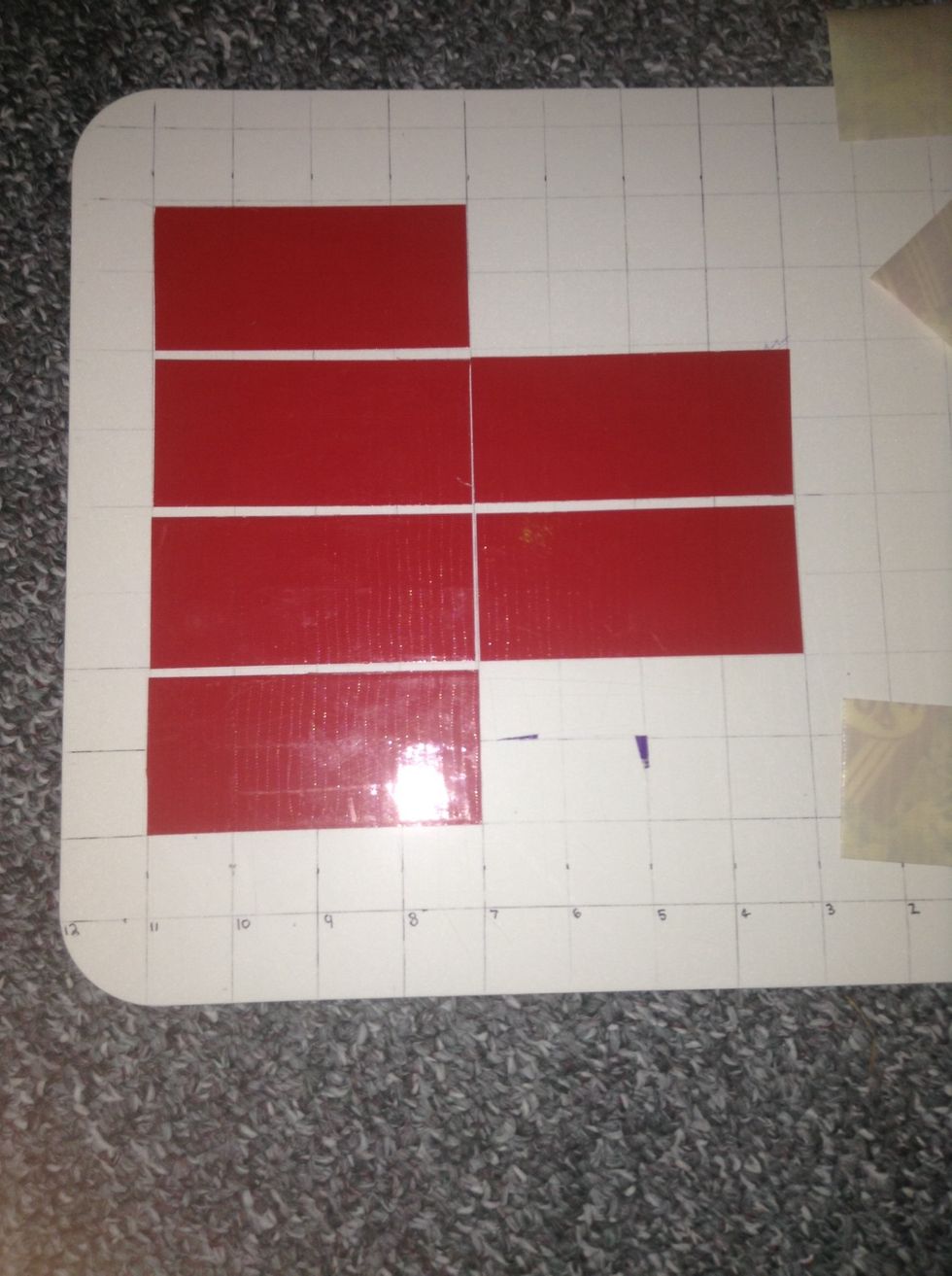 Do the same thing with red.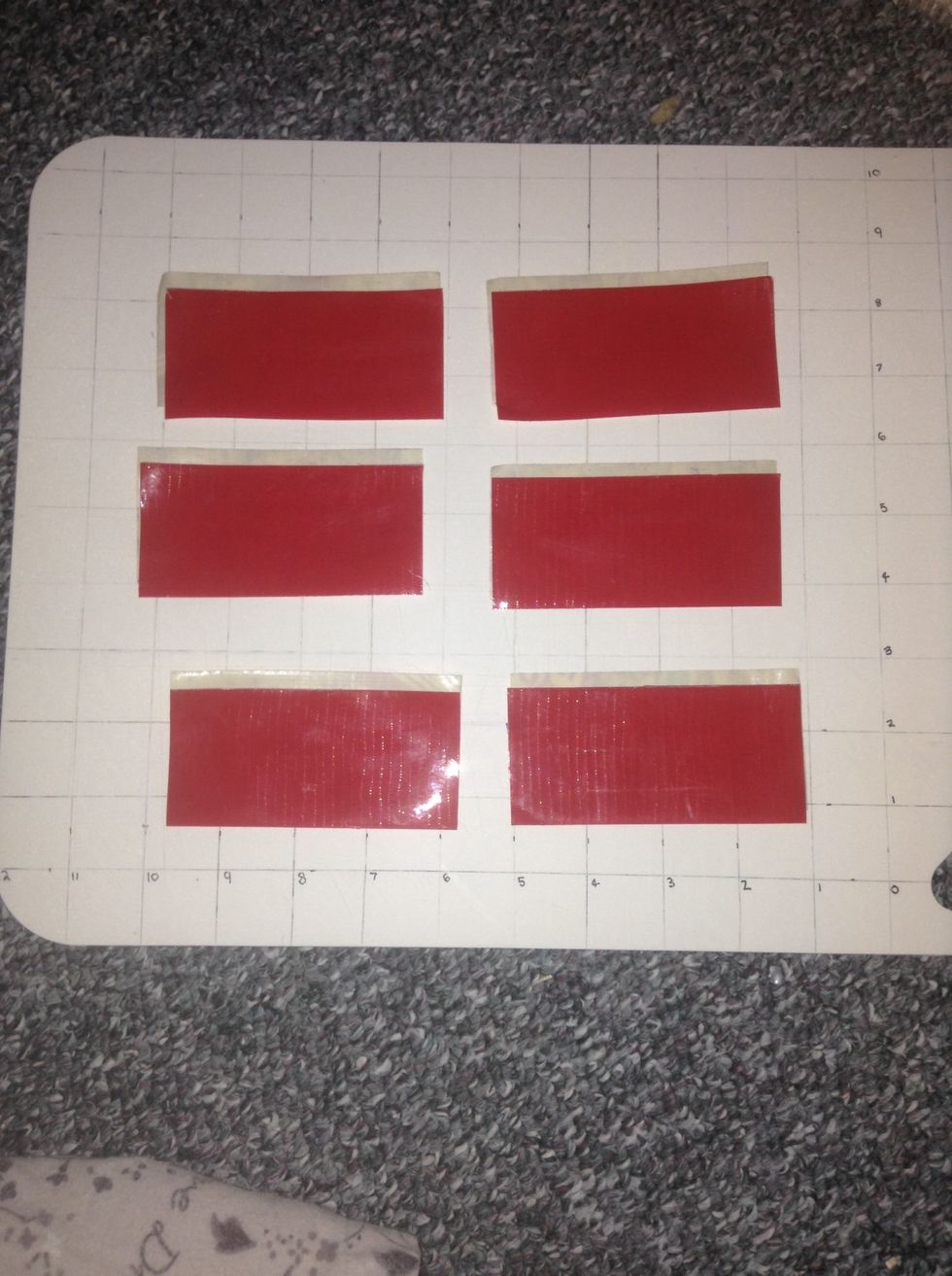 Face one of the pattern ones down with the sticky side up and place a red one on making sure there is a little space of tape showing on top.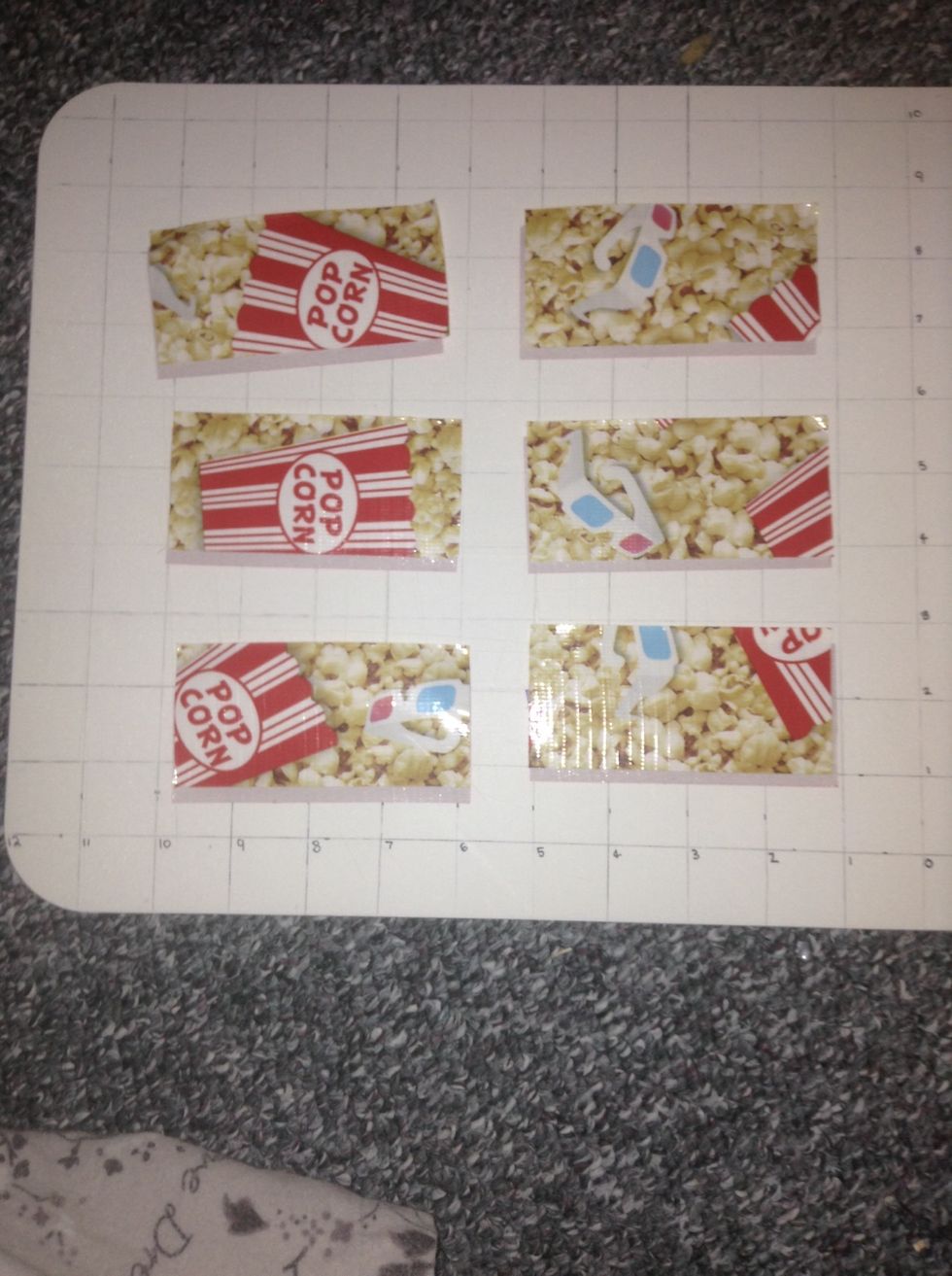 This is what it should look like if you flipped it over then put them to the side.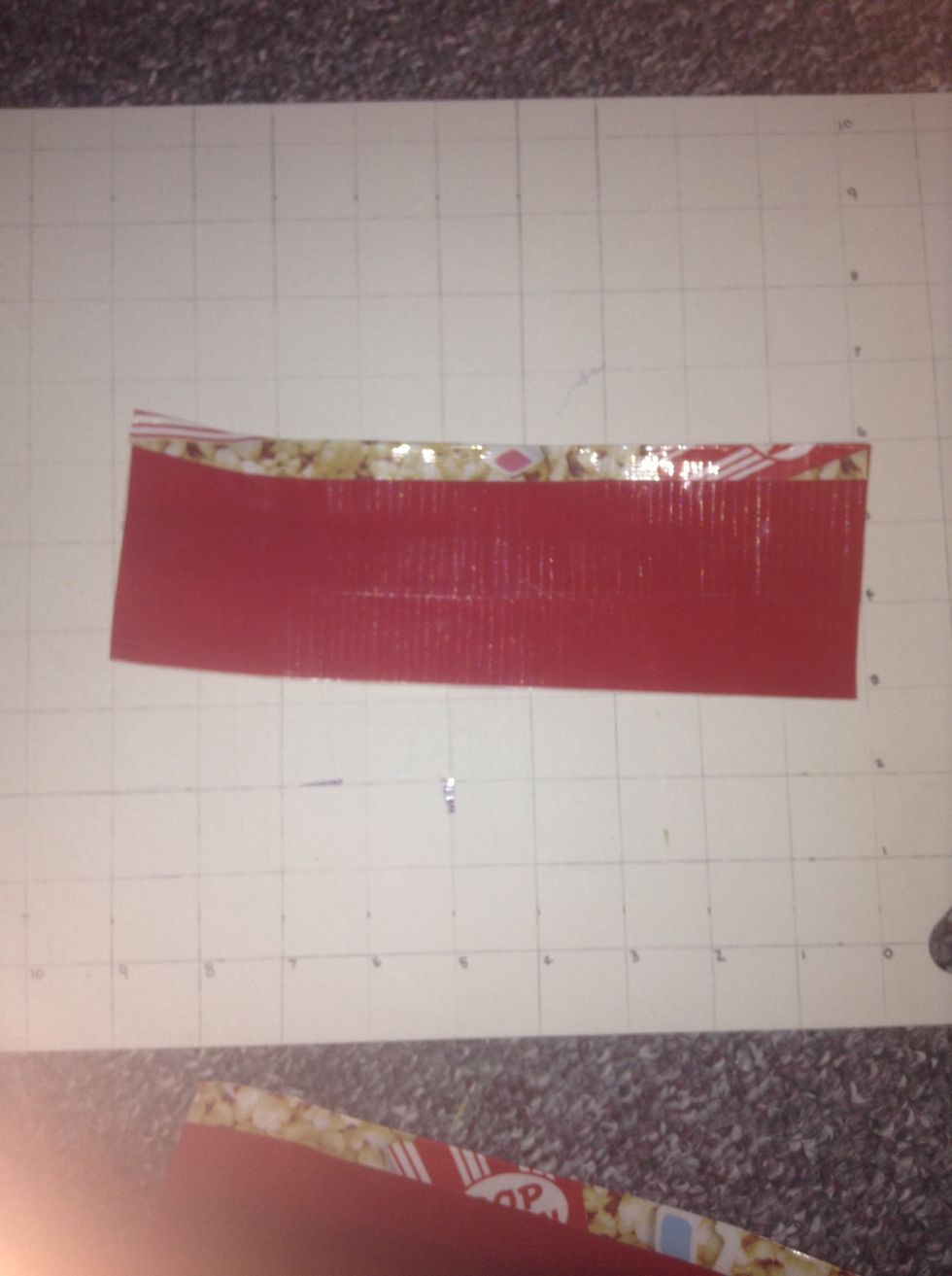 Make another 9 inch panel that is exactly the same as the first one.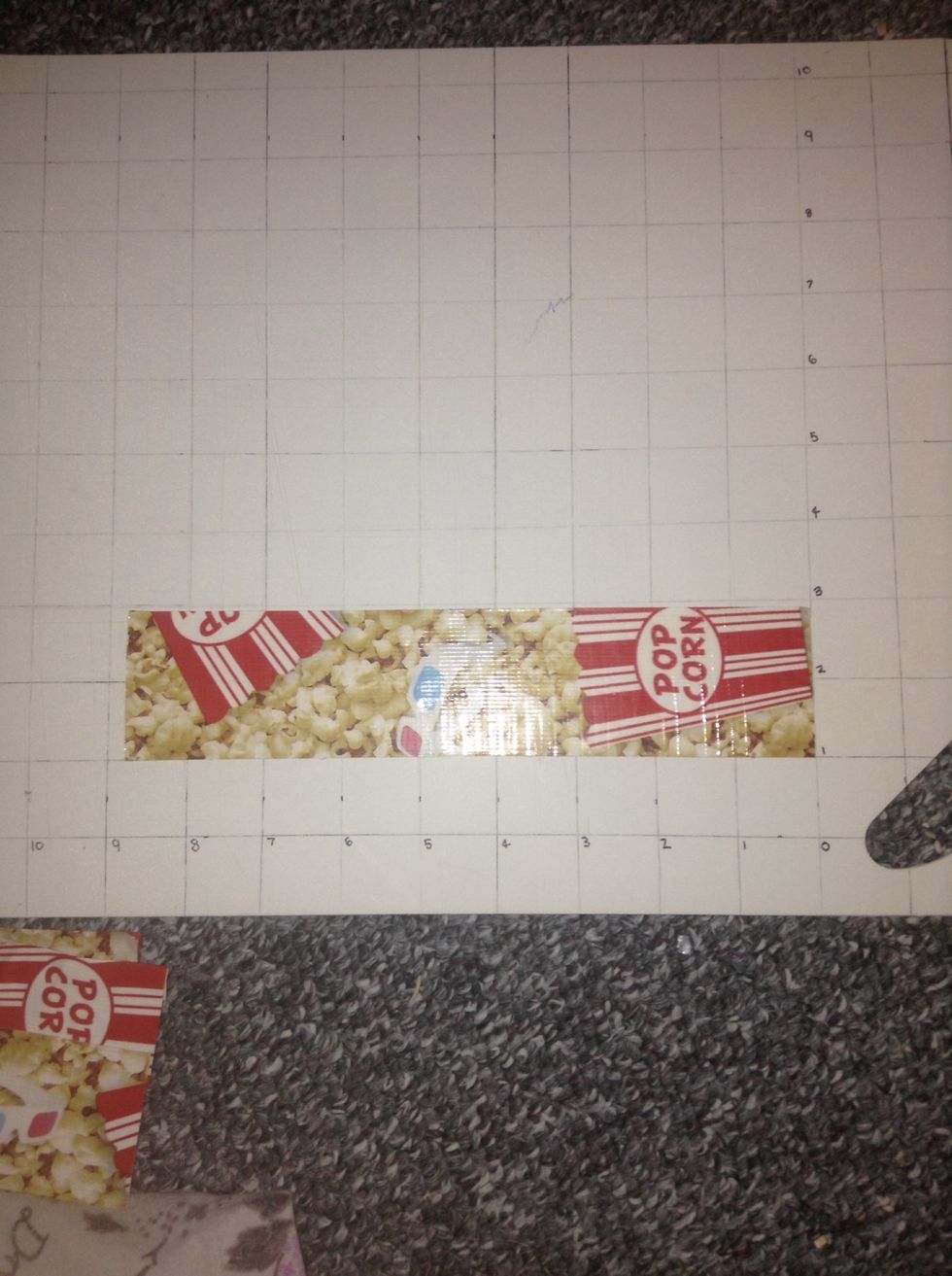 Put down a 9 inch piece of the pattern tape on the board.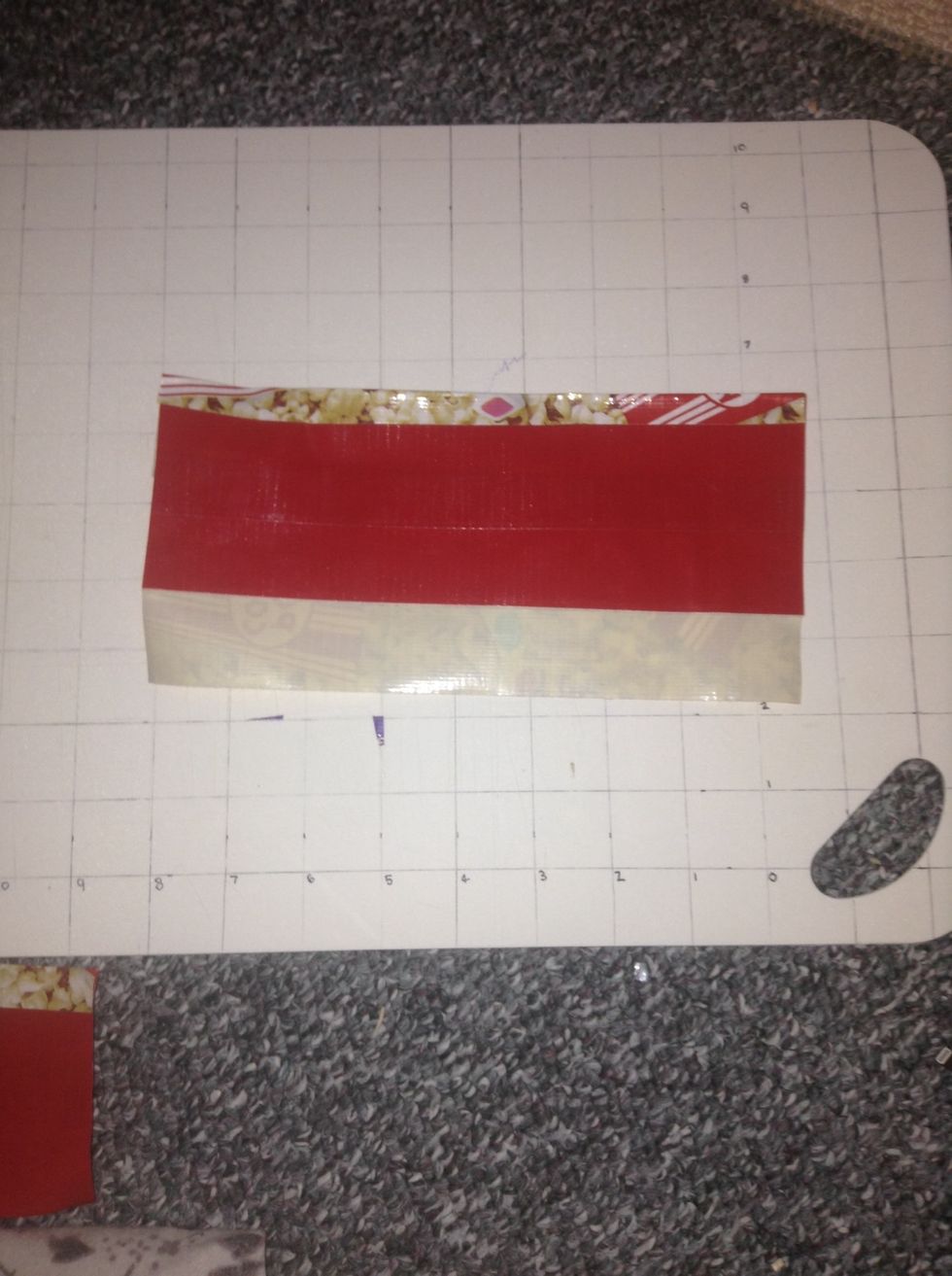 And place it on one of the panels and flip it back over.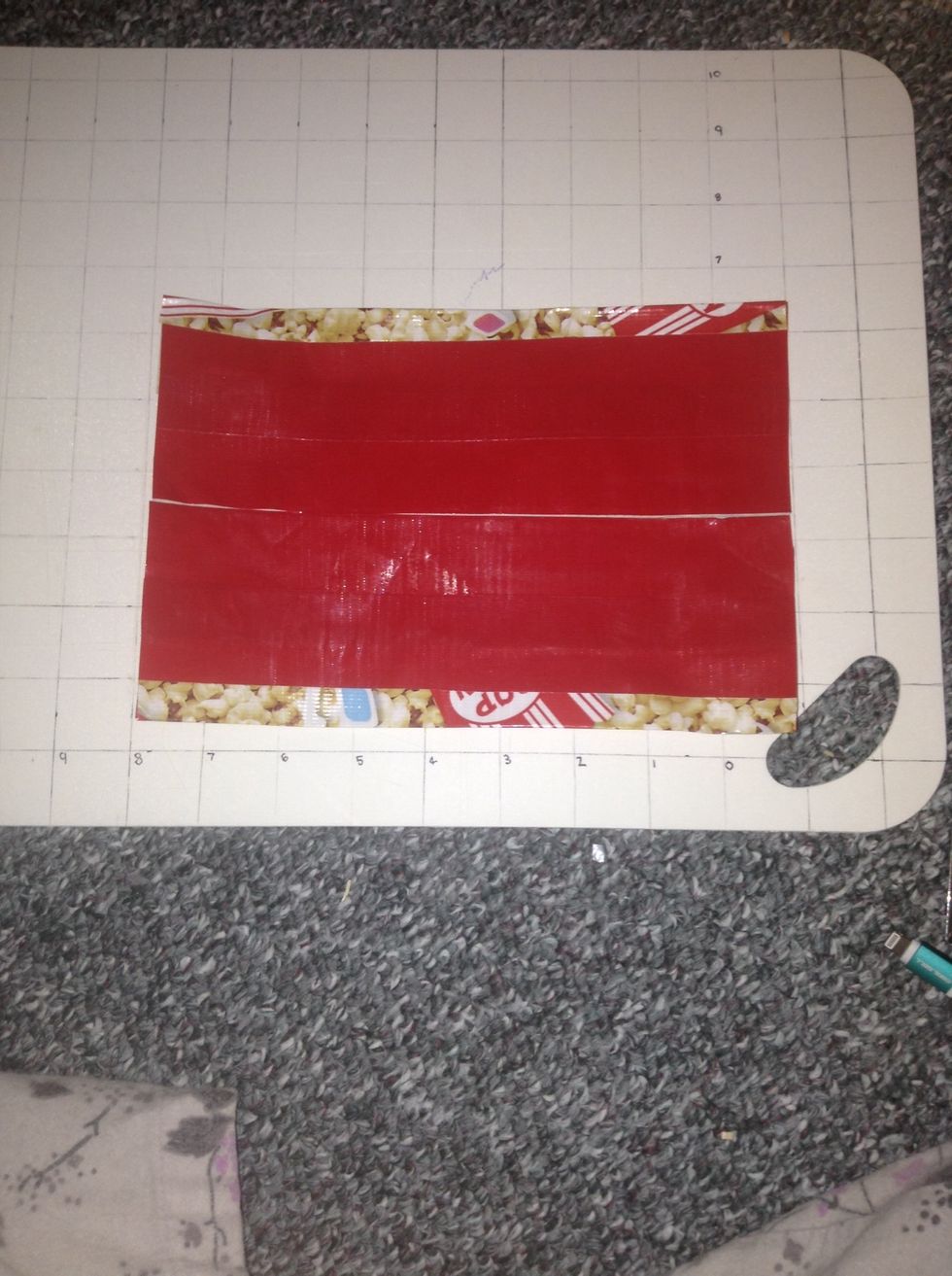 And attach the 2nd panel to the tape.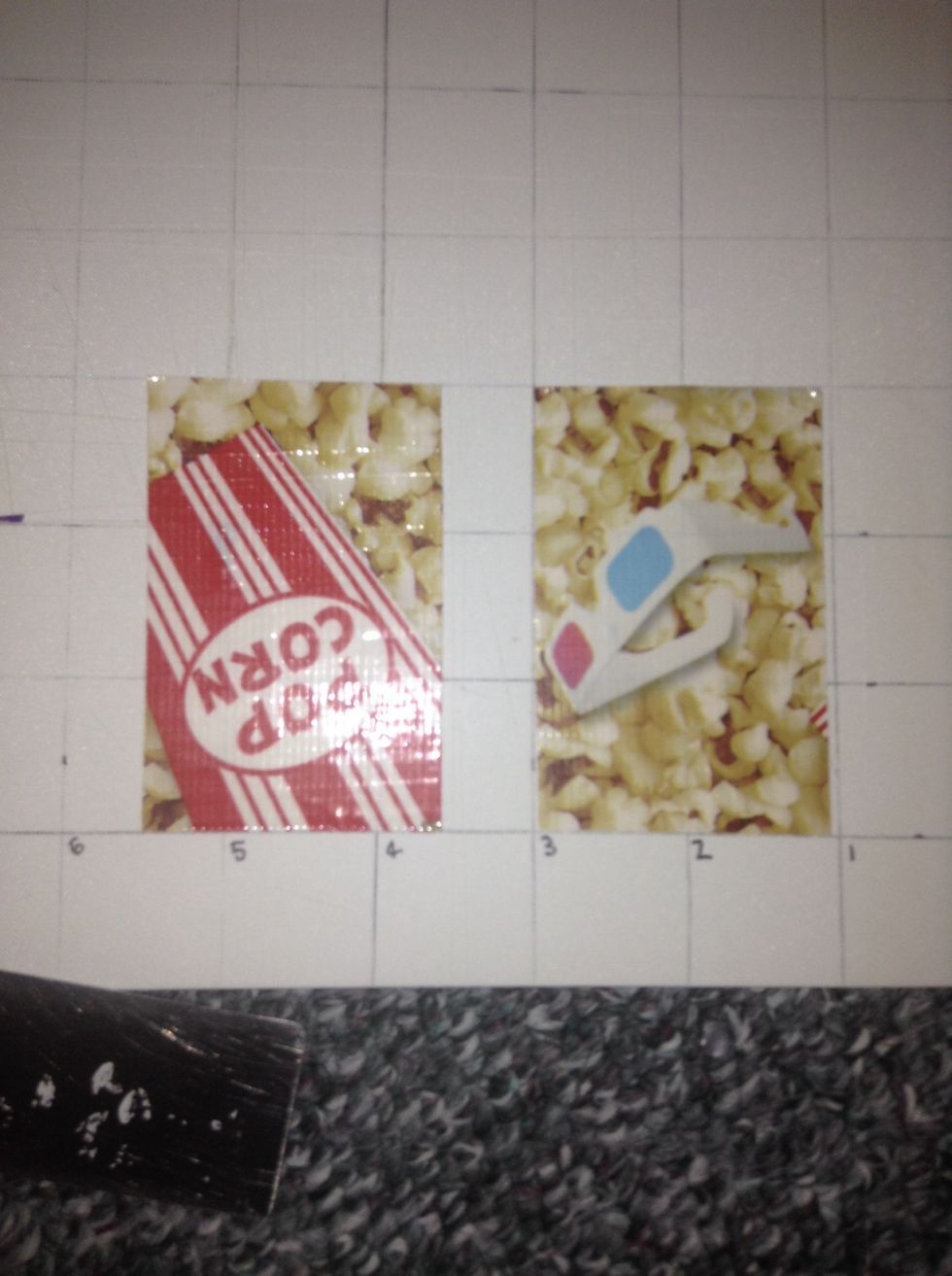 Cut 2 piece of tape that are 3 inches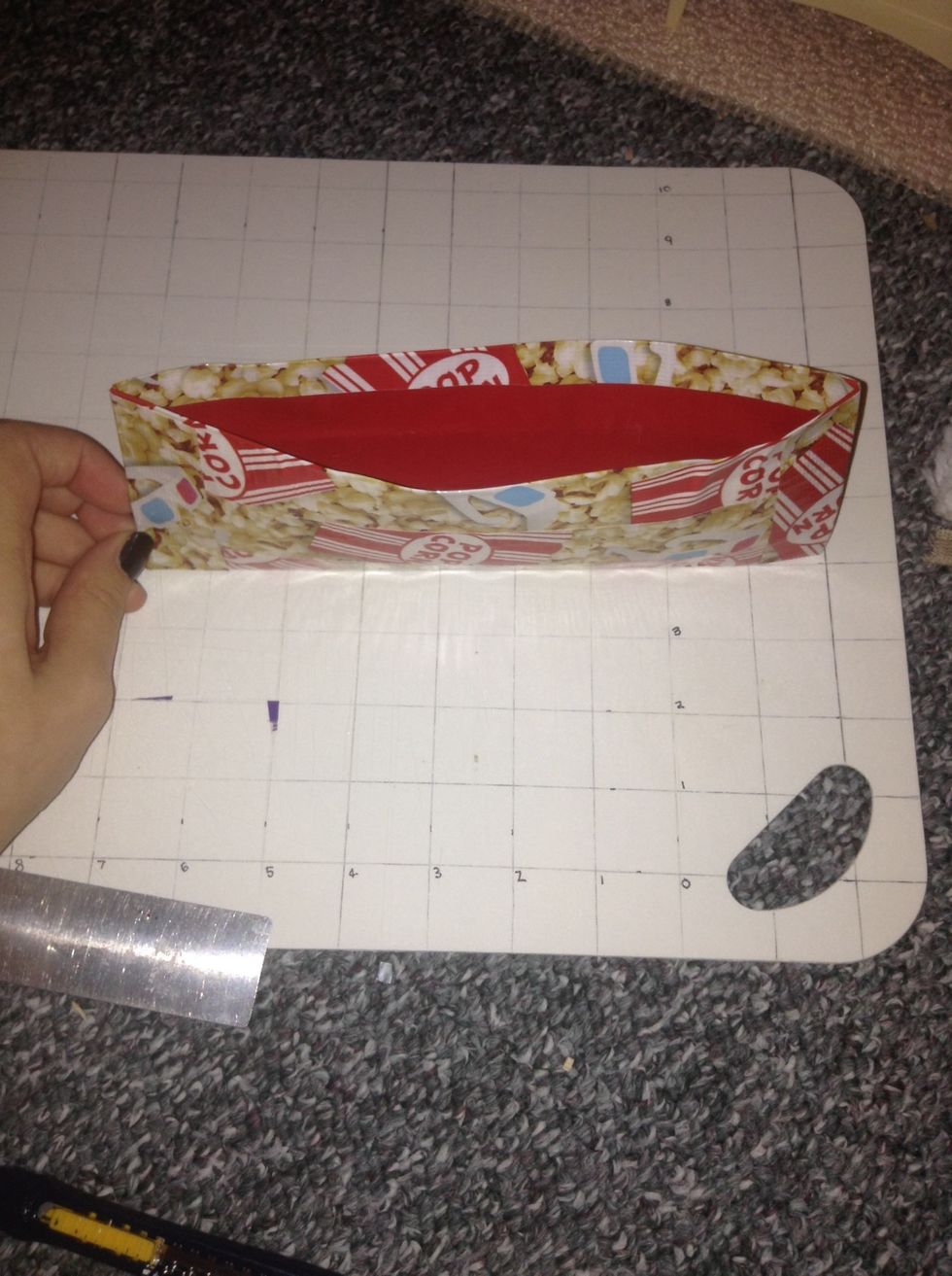 And attach them to each side of the panels so they make a pocket.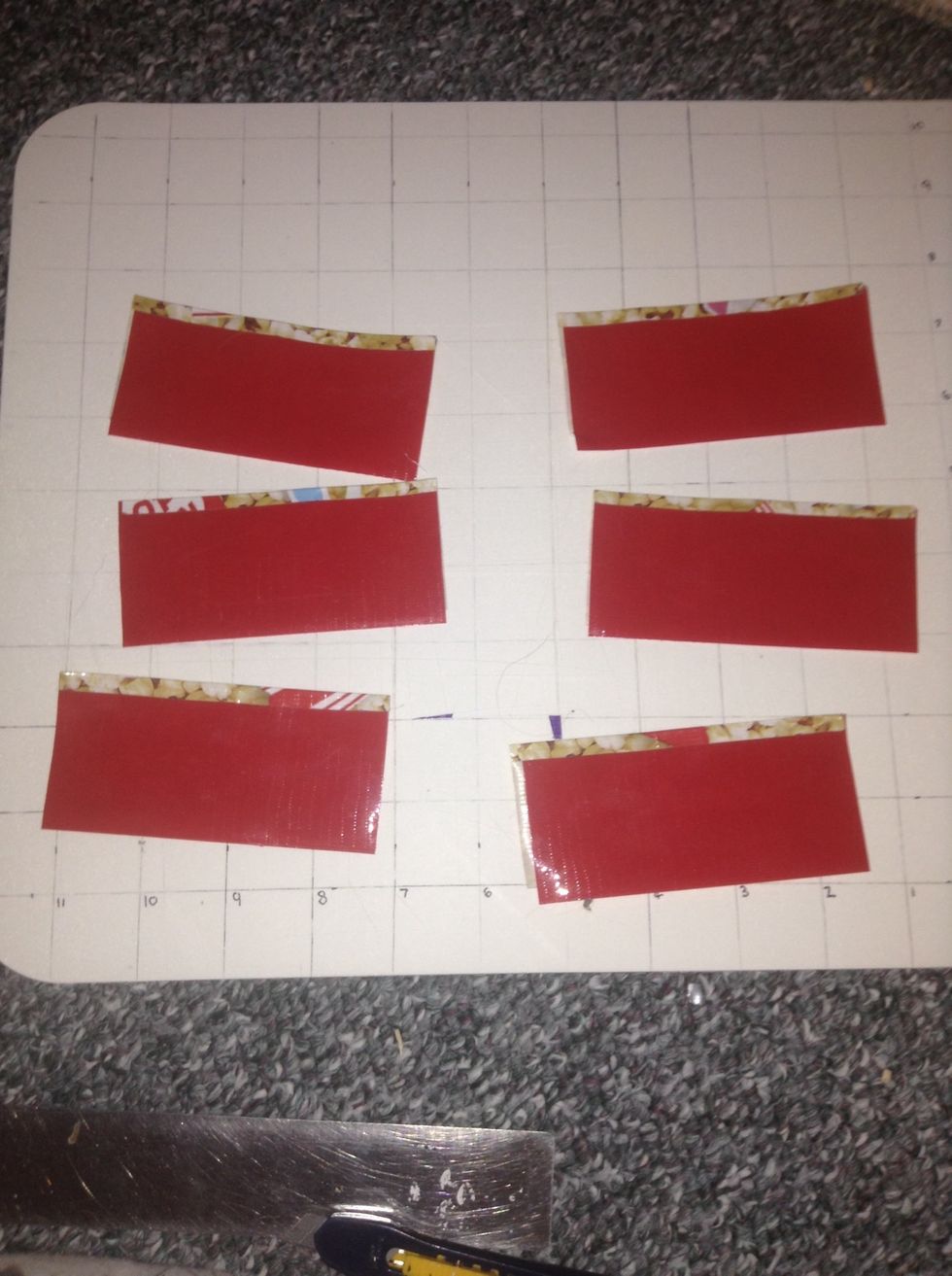 Get your 6 pieces back, and fold over the tape that was still sticky. (It's the same thing as the bigger panels but they are smaller)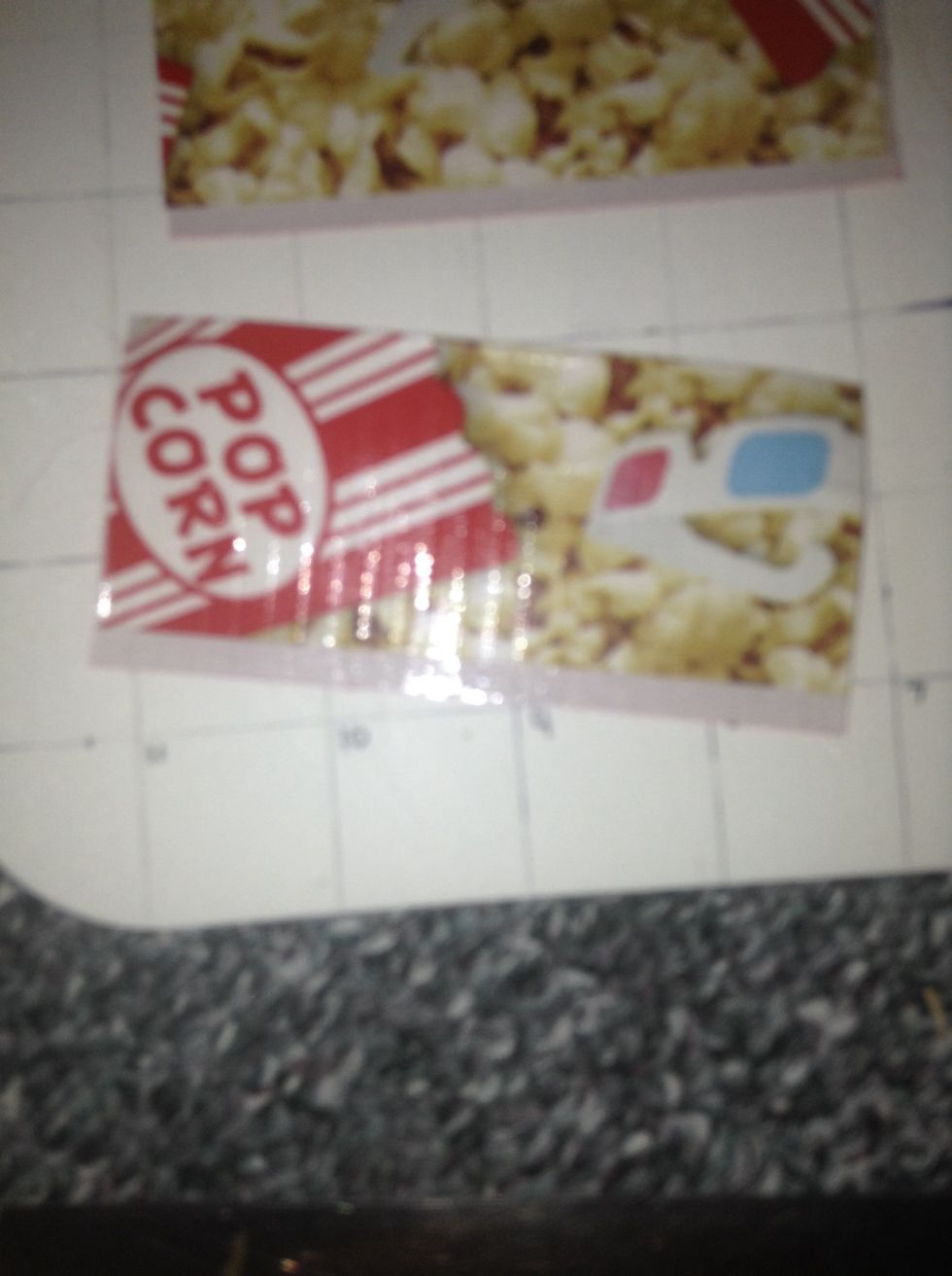 This is what they should look like if you flip them over.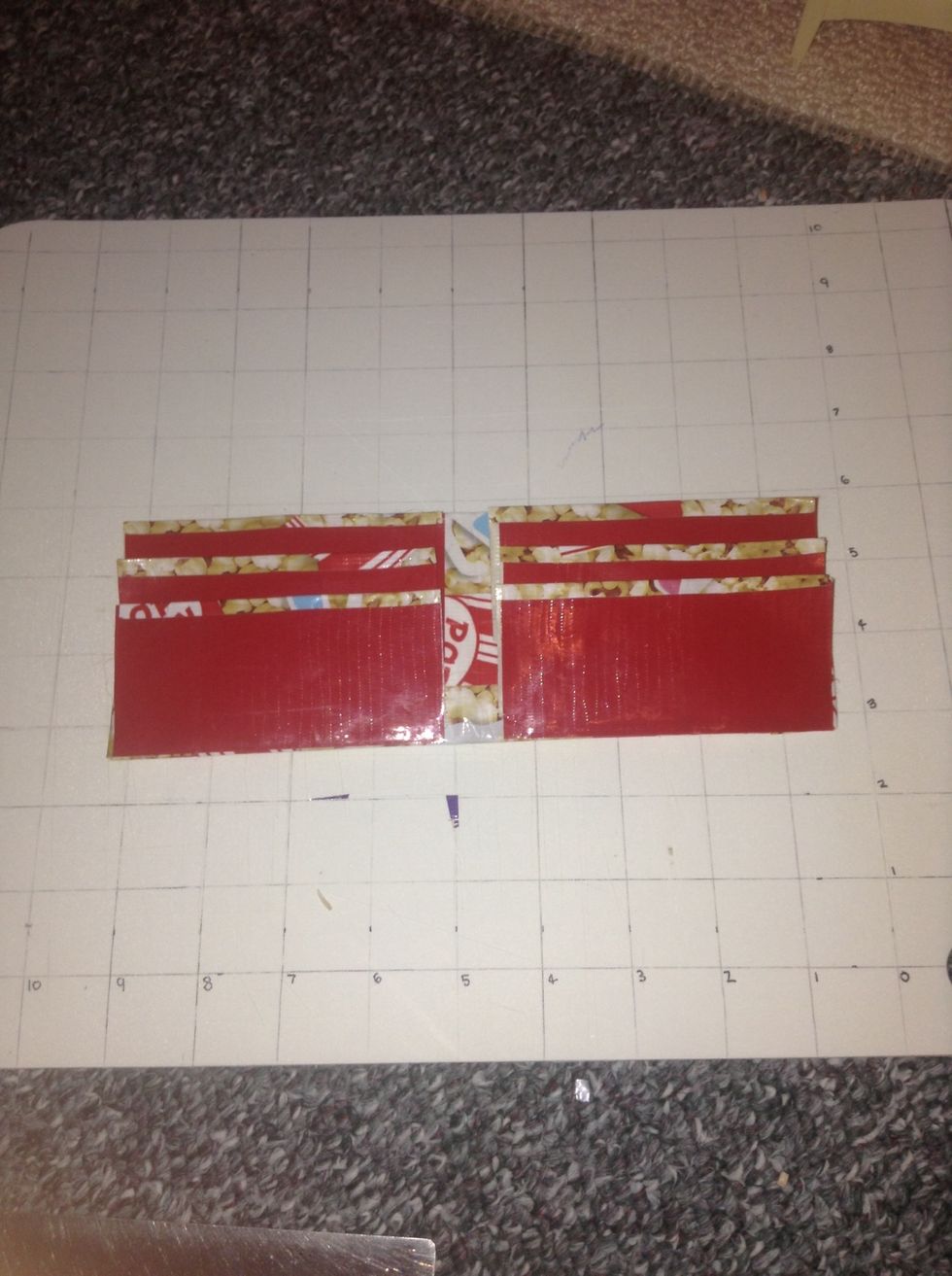 Attach all 6 pieces On the pocket to make card holders.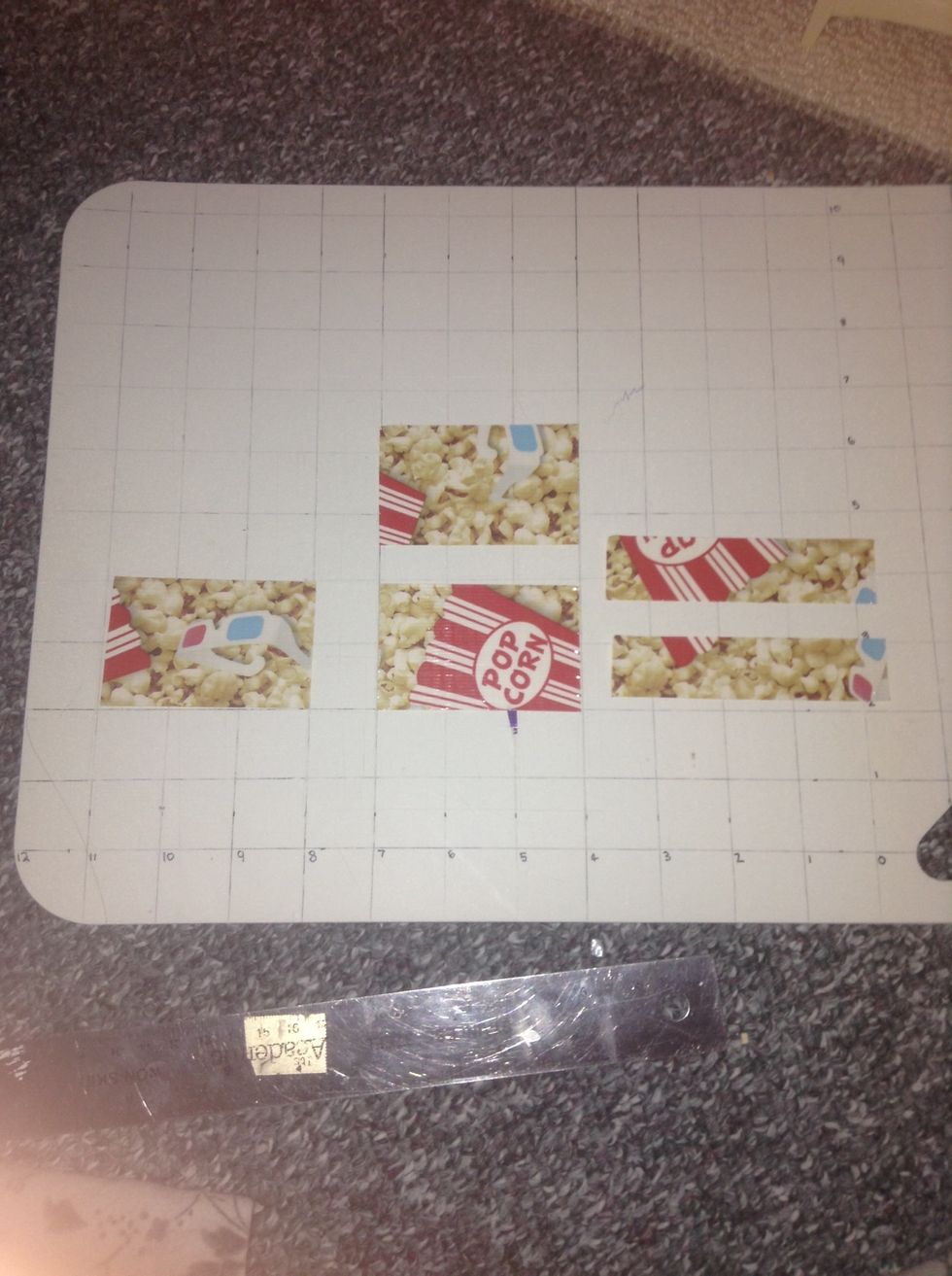 Cut 3 pieces of tape that are 3 inches and cut one that is 4 inches and cut only that one in half.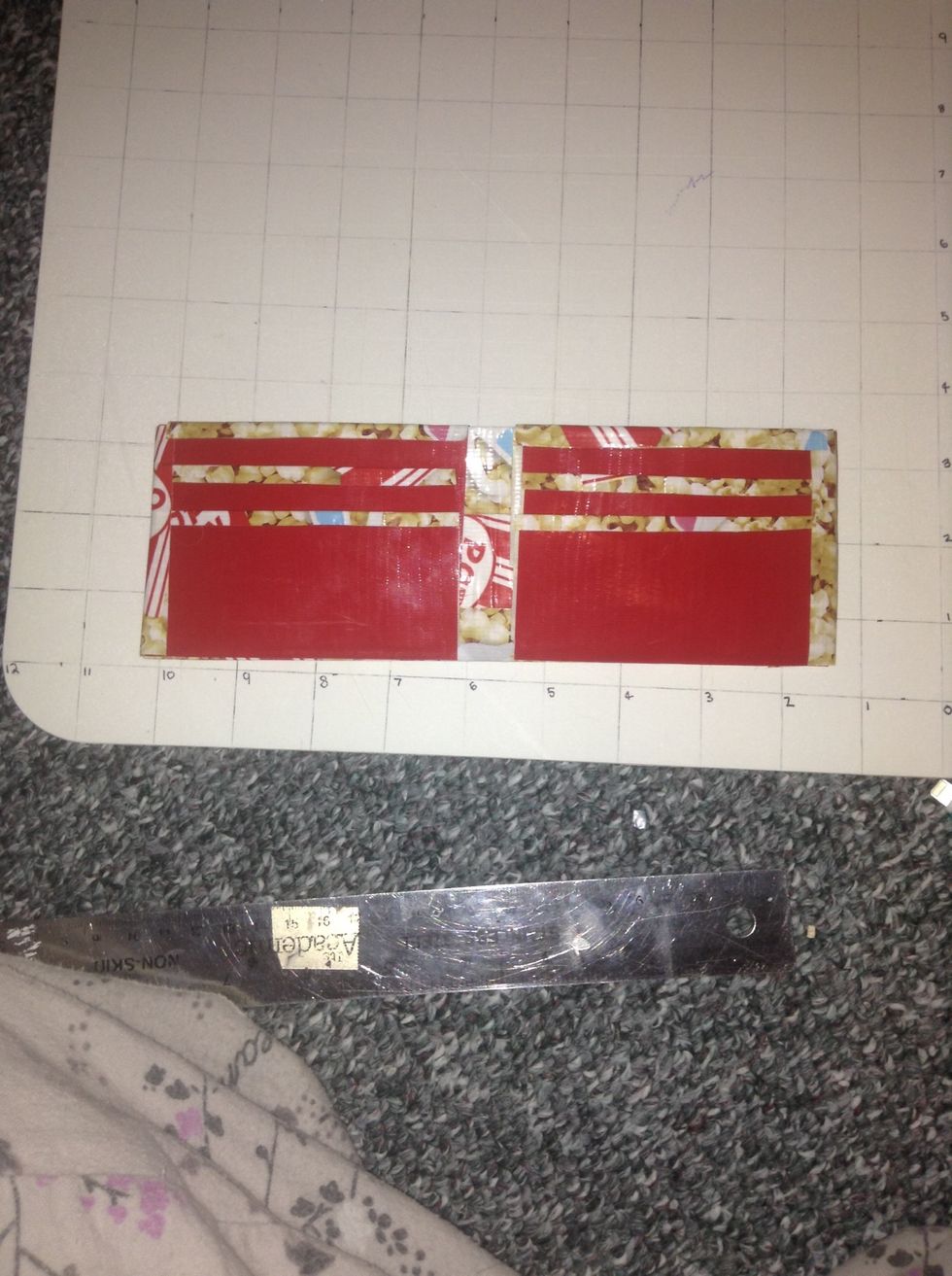 Put the 4 inch one on the top making sure not to tape the pocket shut, and tape the 3 inch ones on the sides.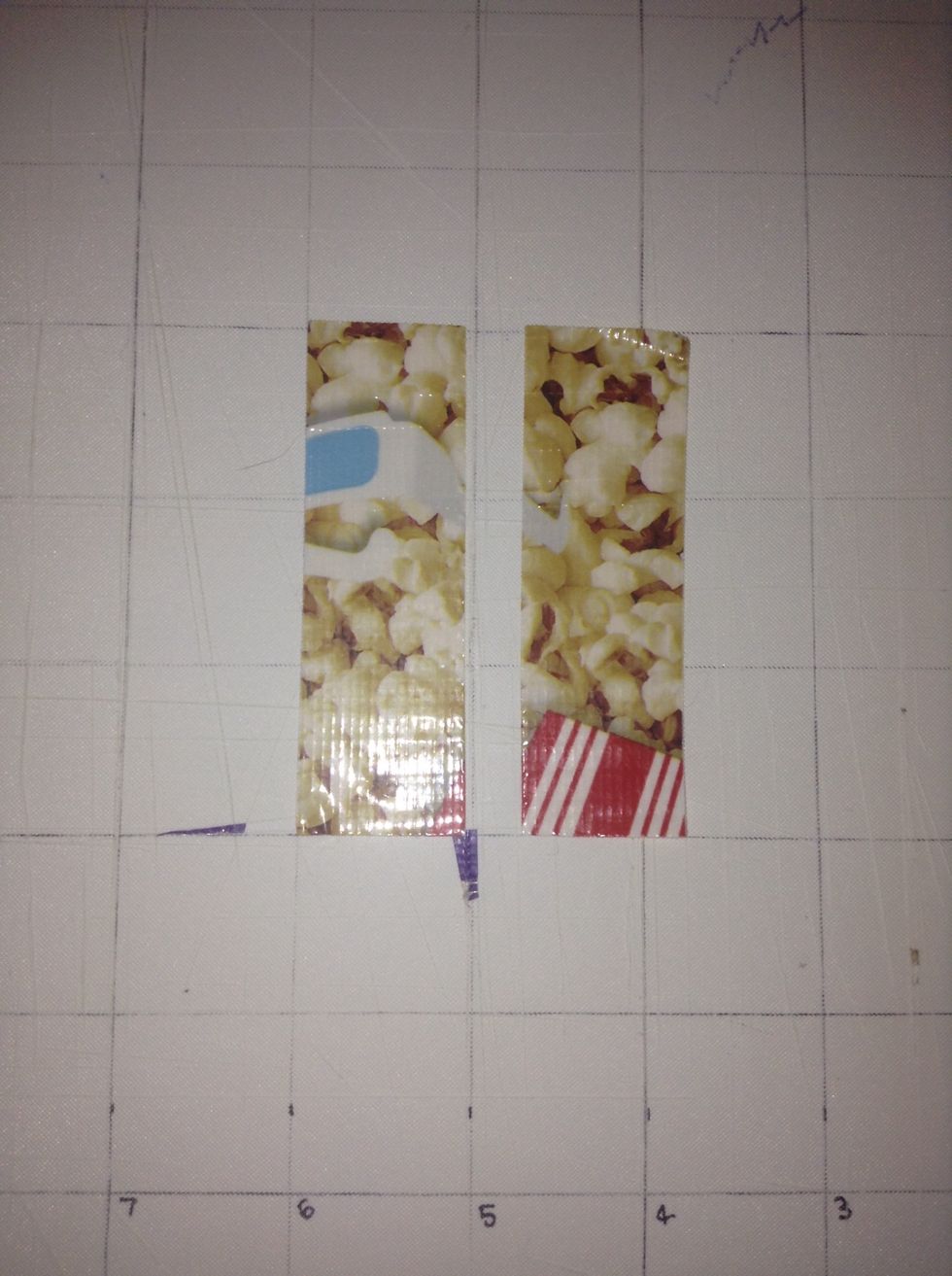 For the 3rd piece cut it in half.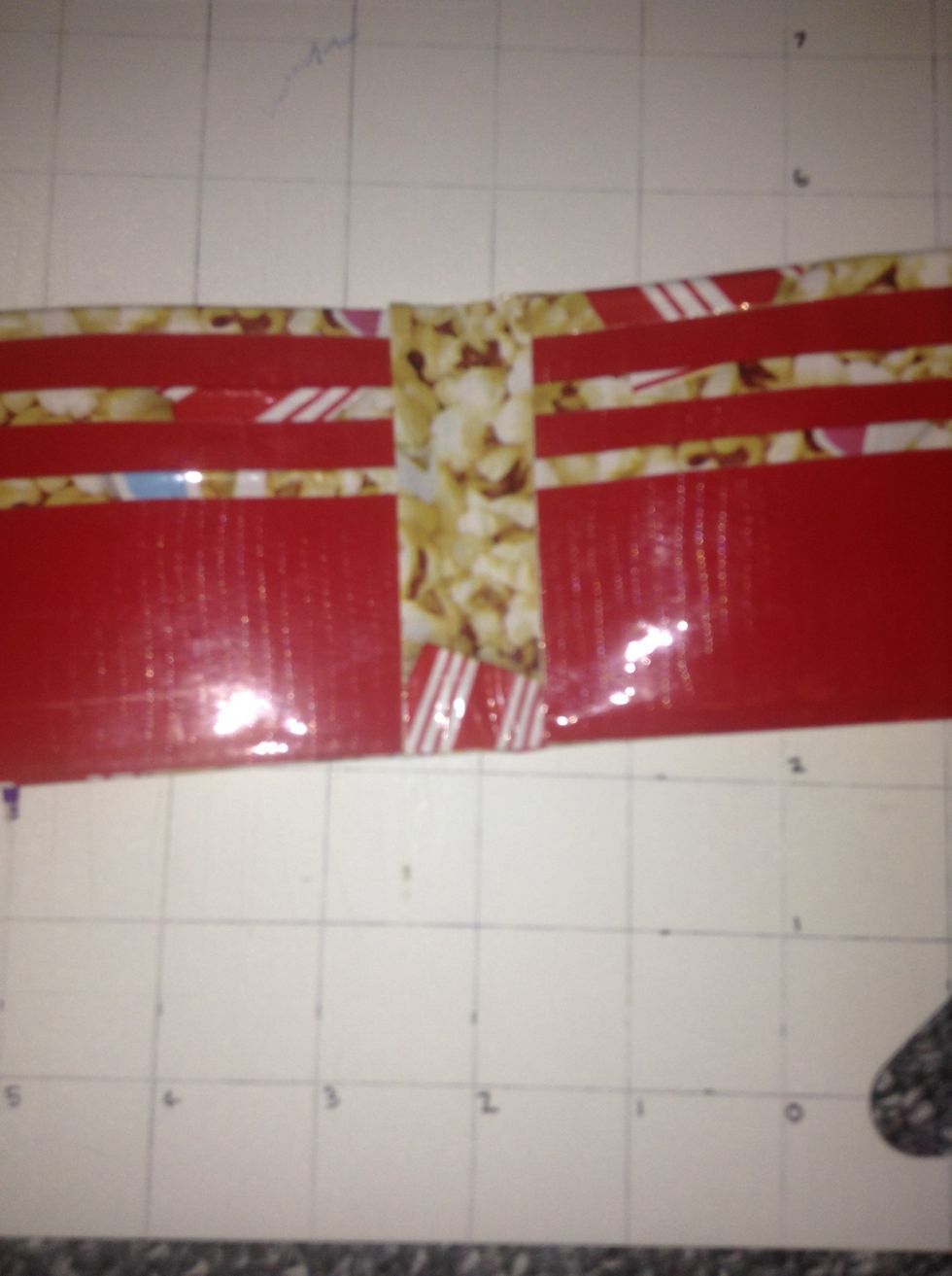 And tape it in the middle.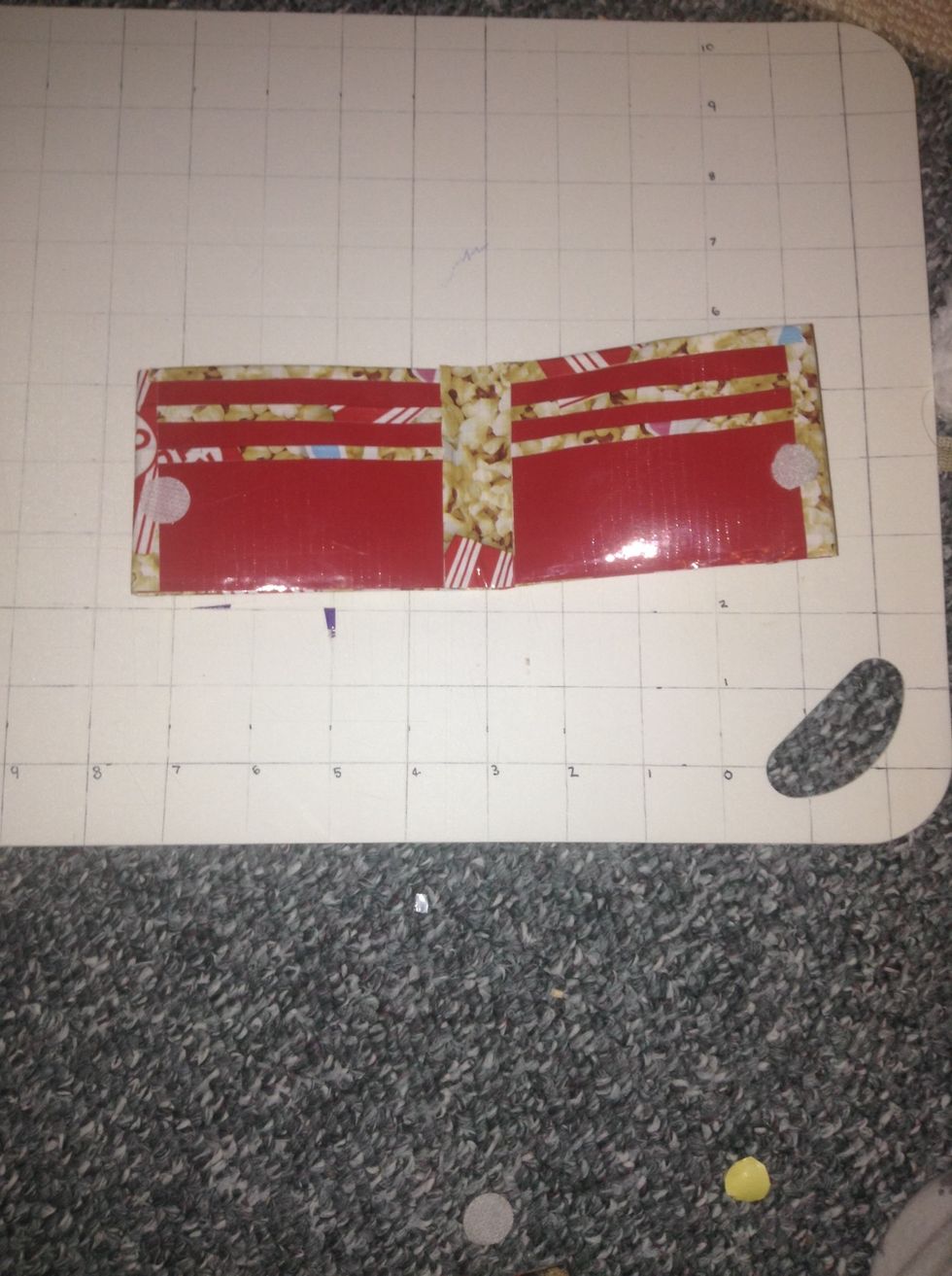 Add Velcro to the wallet on both sides so it stays closed.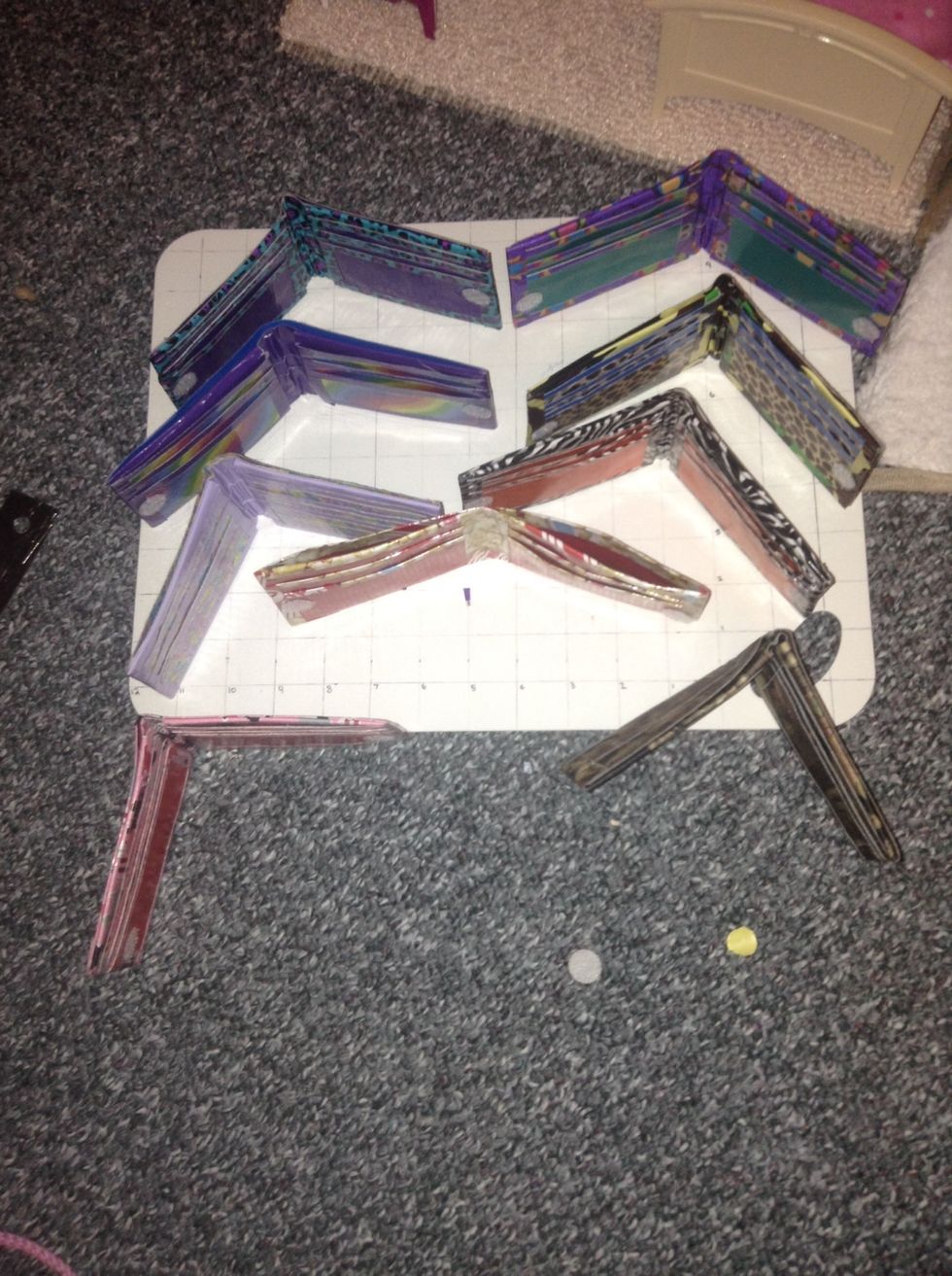 And ur done!!!
What you need are...
2 rolls if duct tape (1 solid colour and 1 pattern
A cuttingboard (so you dont cut the table)
A sharp knife or scissors
A metal ruler